Globe has always been committed to providing educational institutions with technology-driven solutions meant to promote higher quality teaching and learning thus a 3 year research grant was sign between Globe Telecom and  De La Salle-College of Saint Benilde (DLS-CSB)  last July 7,2018 
As an advocate for technology use in Philippine education, Globe Telecom joined hands with the De La Salle-College of Saint Benilde (DLS-CSB) in launching a Research Grant for Digital Learning to prepare the country for the future of learning.  
To seal the partnership, a Memorandum of Agreement was signed between the two parties led by Michelle Tapia, Head of Strategy, Innovation, and Transformation of Globe myBusiness, and Br. Dennis Magbanua FSC, DLS-CSB President.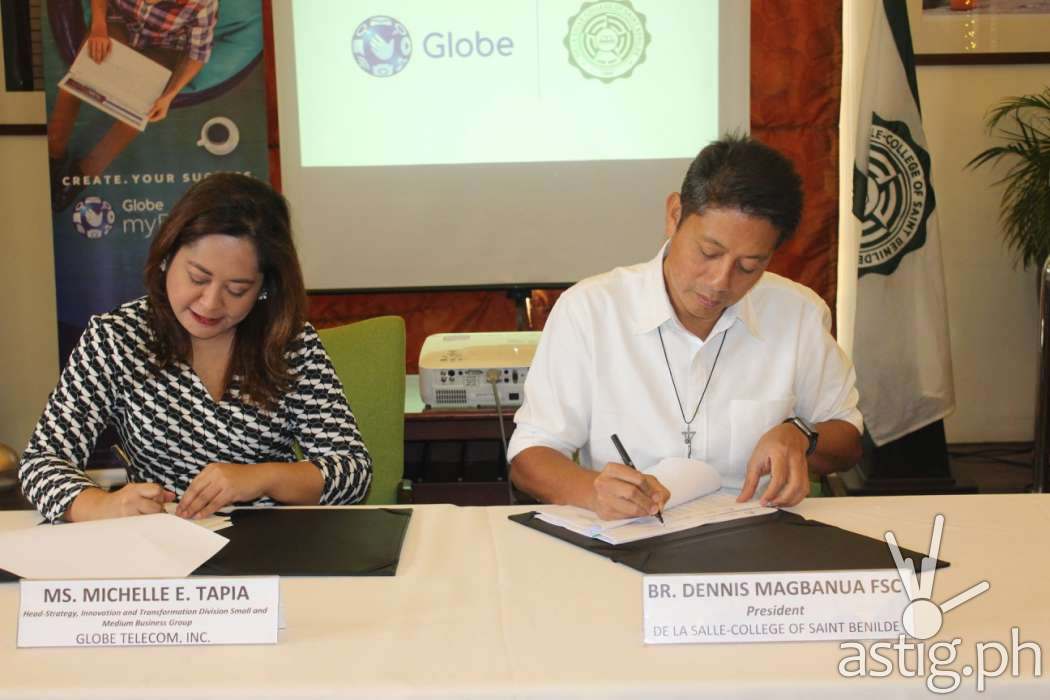 Under the MoA, research grants will be used to fund two academic researches to be conducted by full-time DLS-CSB faculty who are screened after a rigorous selection process to promote further research in the field of digital learning wherein available technology will be used in order to effectively enhance one's learning experience without replacing traditional methods.  
Globe understands the changing landscape in education as well as its inherent challenges and opportunities. Students now have shorter attention spans, know how to operate devices with little to no coaching, and have direct access to information, whether it is validated or not, on the internet. The advances in technology have shaped the way we learn in significant ways.  
Thus, the partnership at its core is an acknowledgment that learning has moved beyond physical classroom walls and into the digital space, a space where both teachers and students can access information and learning resources easier, faster and at a more affordable pace.  
Prospective faculty candidates will have to propose research topics that revolve around digital learning and future trends–teaching and learning, pedagogy, or learning spaces–in Philippine education. If selected, the grantees will be given an entire school year to complete the research which will then be presented at a colloquium.
Last year, Globe Telecom partnered with DLS-CSB to introduce Brightspace, a learning management system that enables a personalized approach to education. The system powers the college 5 BigSky platform: a cloud-based integrated learning platform meant to create an innovative and inclusive virtual learning space.  
Brightspace was created by DZL (a Globe partner) to help transform the learning and teaching experience via a digital platform where students and teachers can access teaching and learning tools using their personal devices.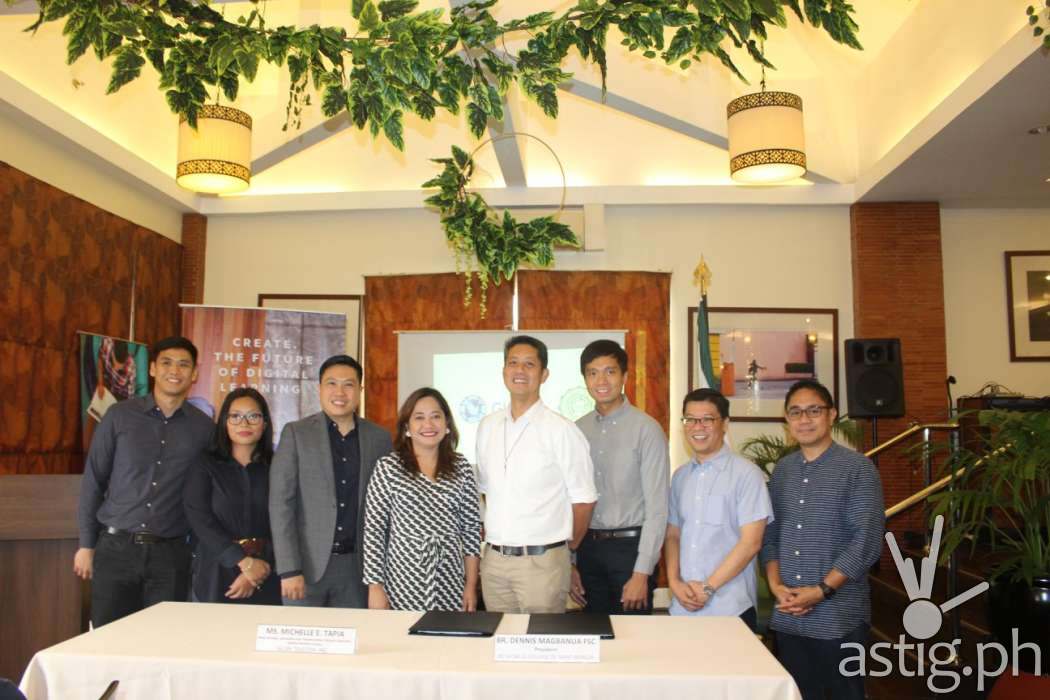 Globe, likewise, held a series of workshops under PRISM, a professional development program designed to help Filipino educators in K-12 and higher education, become proficient in technology-enabled instruction and content development.