If you are craving for good ramen in Quezon City look no further than the Scout area, in a dainty shop called go-en Japanese Ramen Shoppe.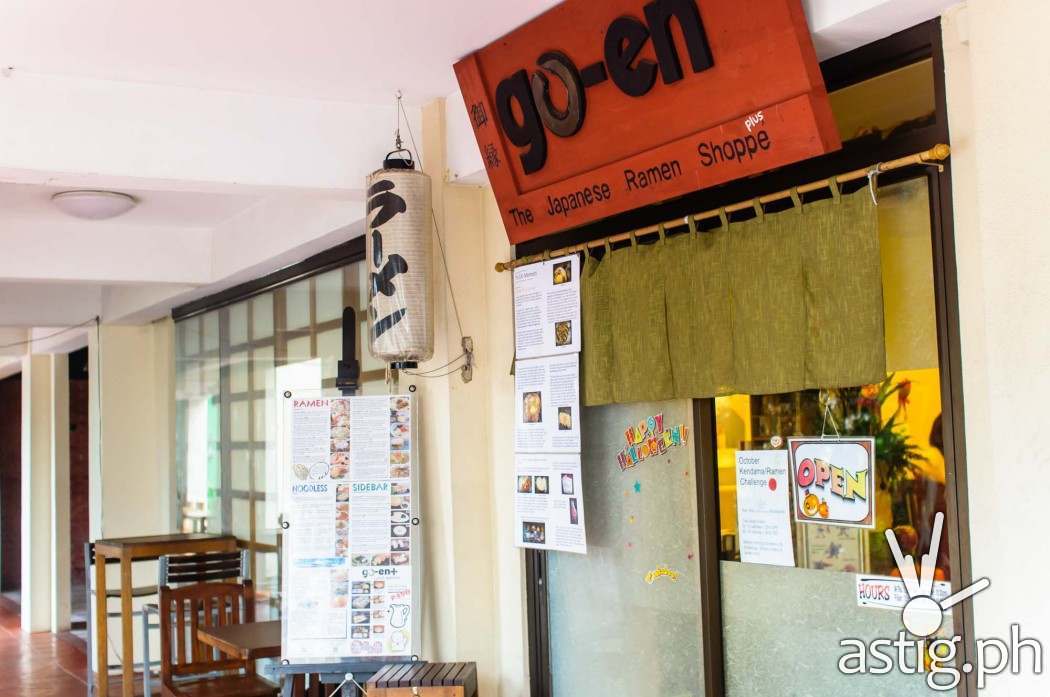 The shop's name was coined (pardon the pun) from the Japanese 'goen' 5-yen coin, symbolizing good luck in relationships.
Ramen, Kendama, and more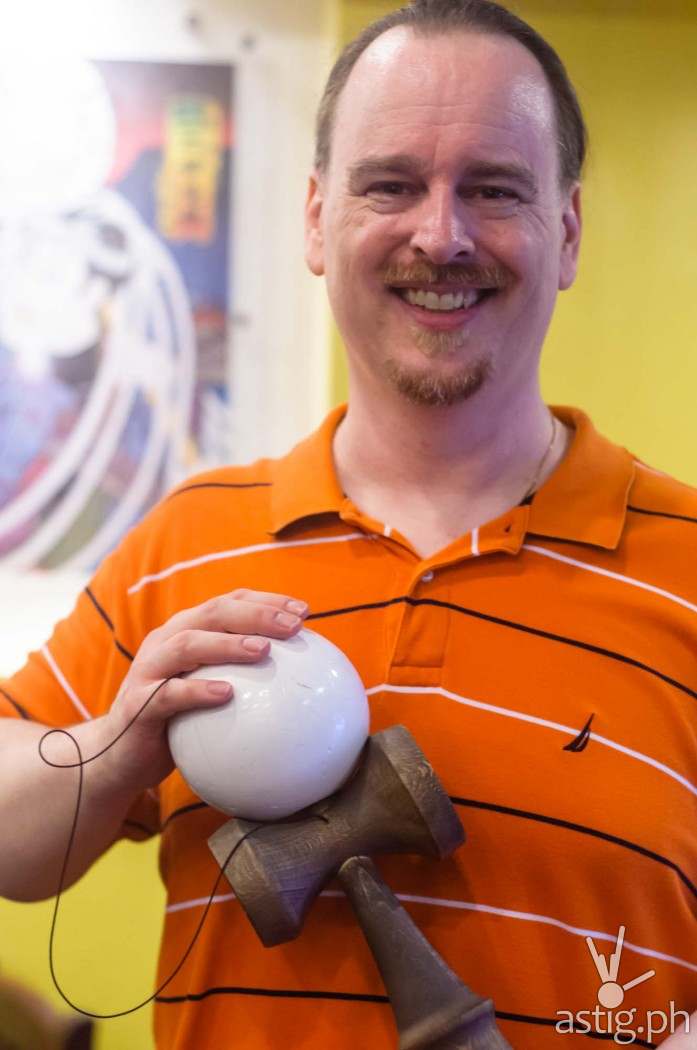 go-en Japanese Ramen Shoppe is the creation of Marilyn Pefianco and Texas-born Kendama enthusiast John Geron, go-en serves piping hot bowls of ramen in an environment that immerses and transports you to the land of the rising sun and tasty tasty ramen, Japan.
One cannot help but appreciate the attention to detail that John has put into designing its interiors.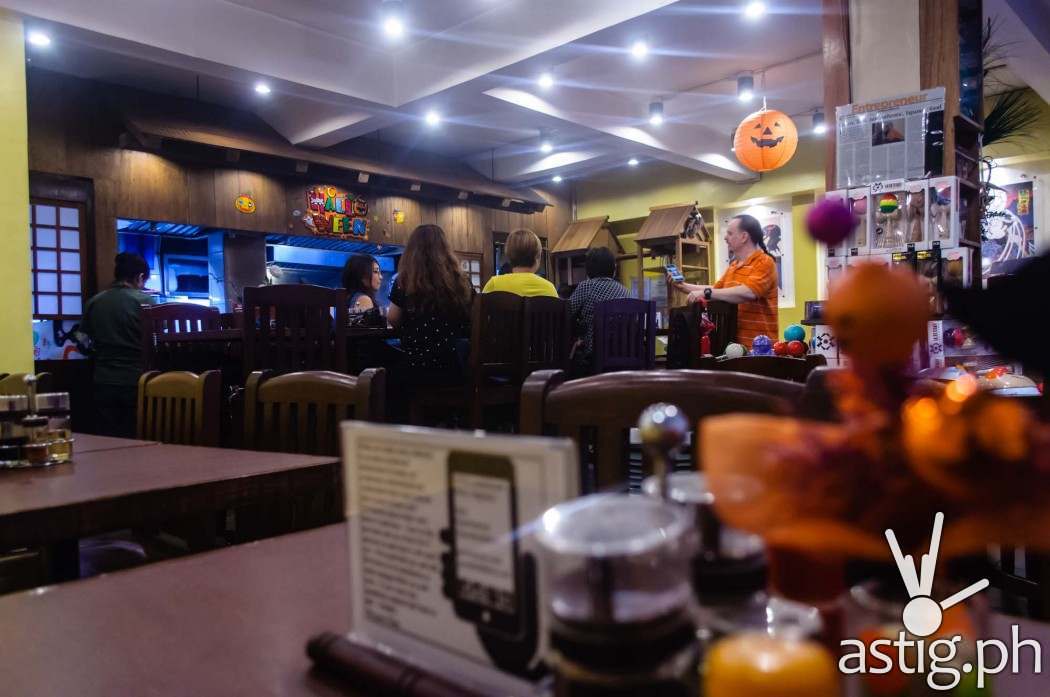 Indeed, the interiors of go-en Japanese Ramen Shoppe is an experience by itself.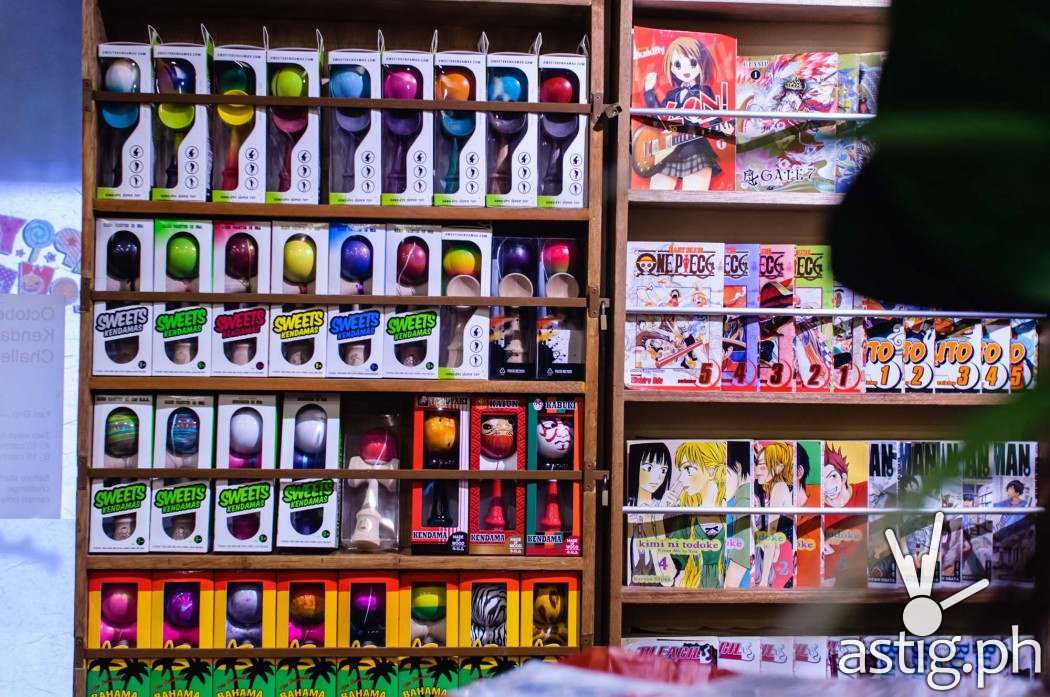 You can read English manga, play around with Japanese toys, and learn the Kendama, a traditional Japanese toy that happens to be John's current passion.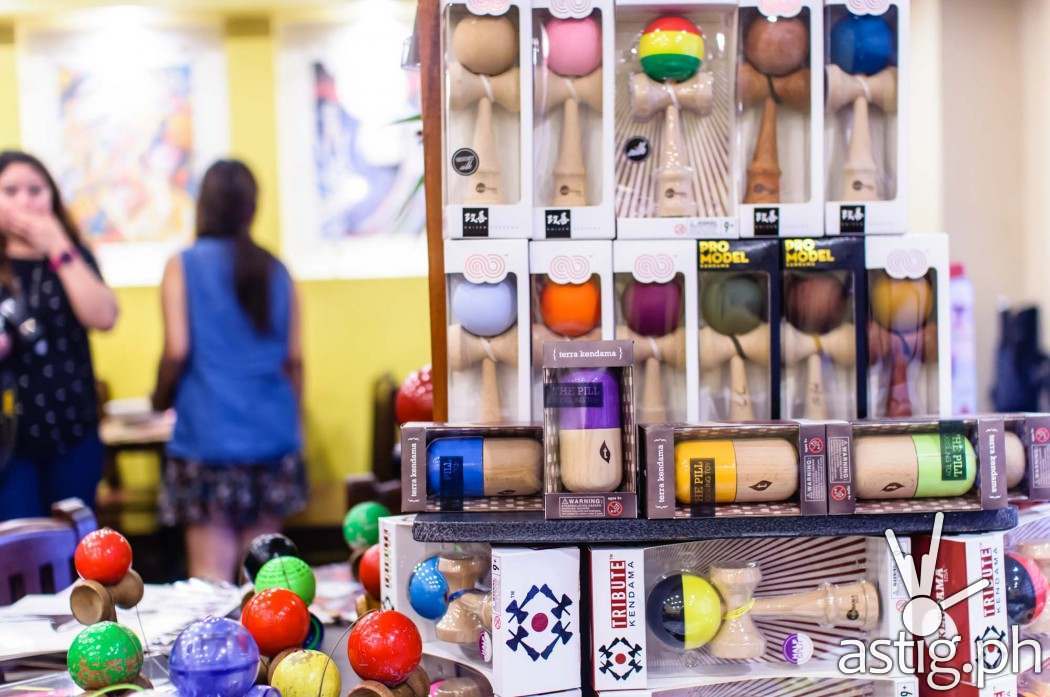 'Real Japanese food' is how the owners describe the tasty masterpieces that they lovingly and meticulously prepare.
Looking at go-en's menu, one can easily get overwhelmed by the choices – especially if it's your first visit – they all look yummy after all.
So what should I order, you ask.
Allow me to assist.
Shoyu Ramen: If you're having trouble ordering, get this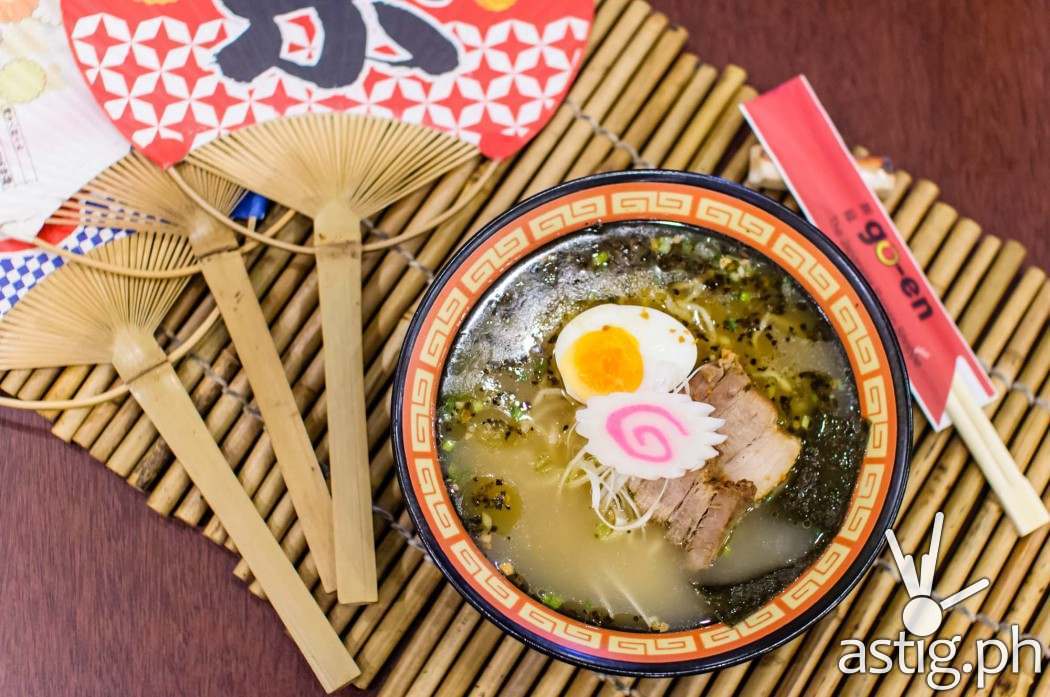 If you want something tasty, you can not go wrong with Shoyu Ramen. There's a reason why it's listed at the top of the menu – it's the safe order. This little bowl of heaven comes with one of the best tasting chashu (pork strips) to ever grace my tastebuds.
John tells me that they use local pork. I tried to interview the pork but it was too busy causing fireworks in my palate.
Mabo Ramen: Heard you like your food hot and spicy, here you go …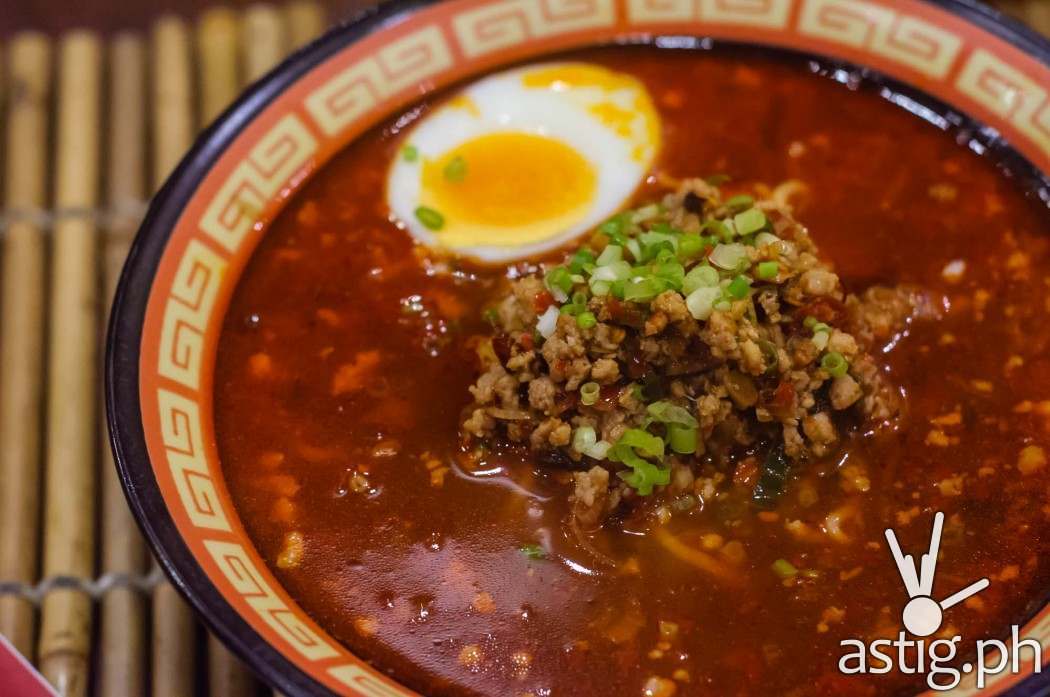 Speaking of fireworks there can only be one – Mabo Ramen. If you like spicy food and excitement, get this. If you do not like spicy food, you can still get this, or maybe wait for someone in your group to get it. It does not taste as crazy as it looks.
Most in our group freaked out the moment they saw red, but we all tasted and agreed the color is a little deceiving. I personally thought it was tame, but that's me – I eat and breathe fire for breakfast, lunch, and dinner. Rawr.
Cheese Ramen: My personal favorite?!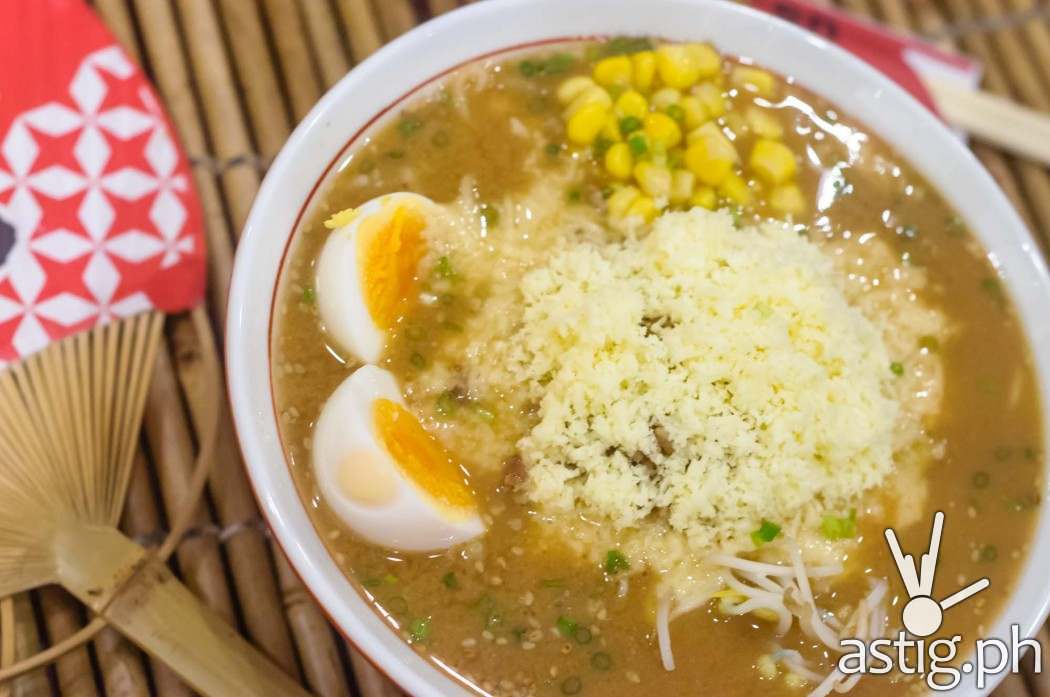 This makes Mabo Ramen my personal favorite … almost, because I have to give that title to the Cheese Ramen. Why? Because I said so. Plus the fact that it is overloaded with cheesy goodness.
It is a delightful combination of flavor and texture that I simply find quite adventurous, like a trip to a virgin island or some distant planet. Not that I have been to either but hey, it sets the imagination wild.
You have to consume it quickly though – the cheese melts quickly into the hot broth, changing its flavor and texture.
Big bowls are white, small bowls are black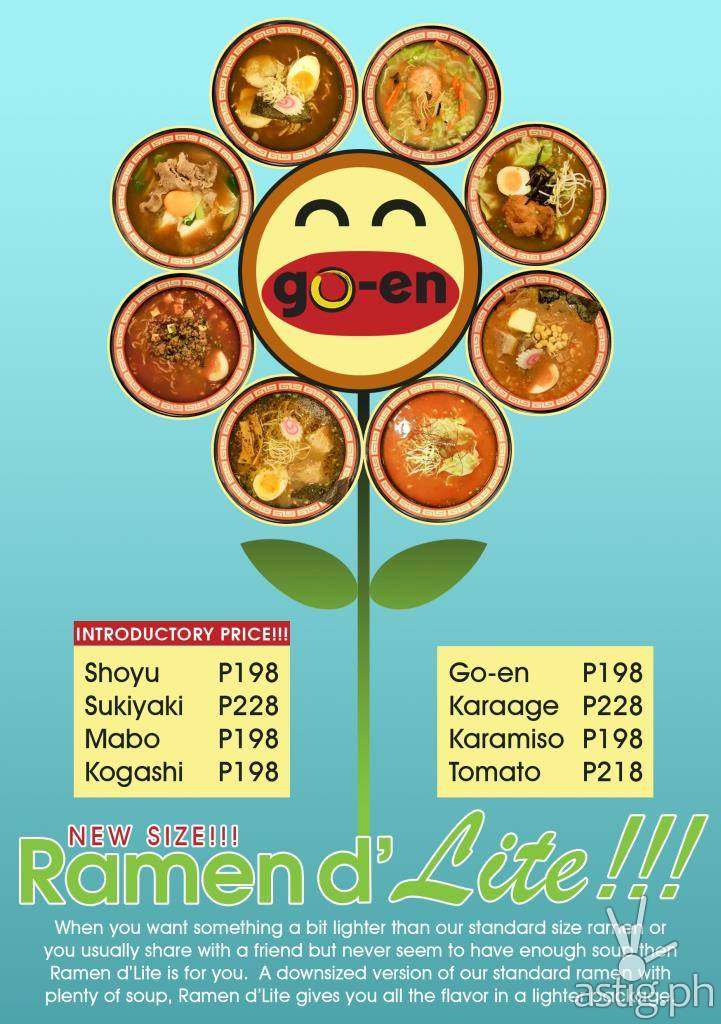 Ramen at go-en comes in two sizes – the standard ones are served in white bowls, while smaller 'lite'-sized servings come in black. The standard-sized bowls are priced starting from 350 PHP while the lite-sized bowls will set you back 198 PHP.
Kara-age: Good with rice and beer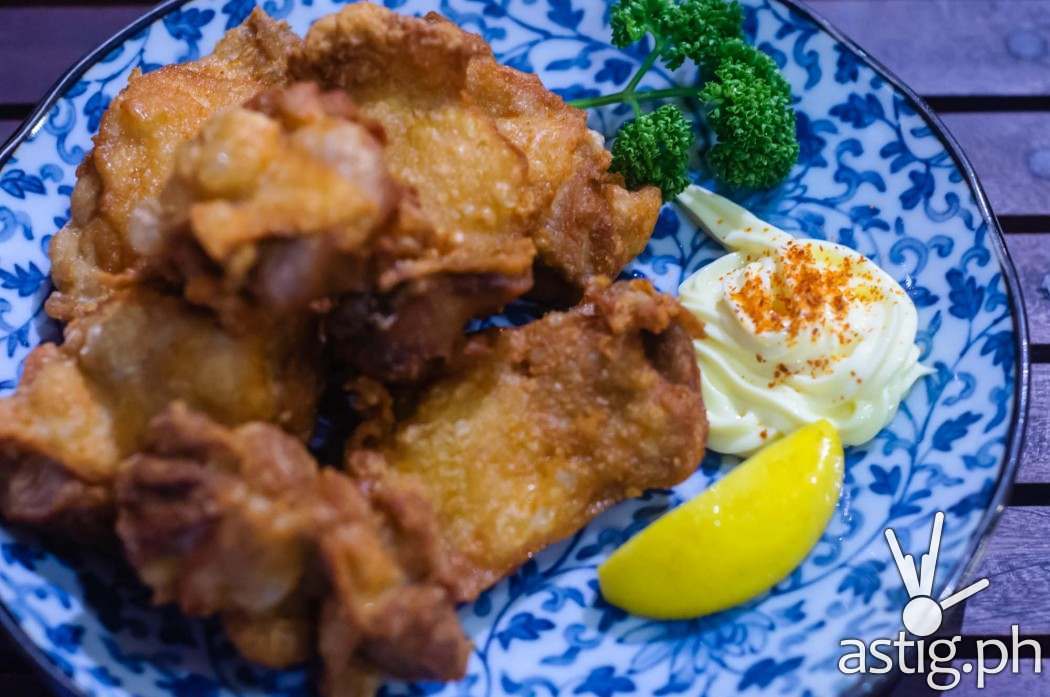 If you want something with rice, get the Kara-age or Japanese style fried chicken. Composed of boneless chicken thigh pieces wrapped in garlicky batter, the Kara-age is can be eaten by itself, with rice, or as a Ramen called Kara-age Kare.
go-en's Kara-age is so good that according to John, one of their customers even wanted to franchise it. Not the ramen, not the other items on the menu, but the Kara-age alone.
I would daresay that it can give Jollibee and McDonald's a run for their fried chicken – but don't hold me to that, try it for yourself and tell me if the hype is justified.
Mochi Ice Cream: I'll have some more of that some sweet, sweet Japanese dessert please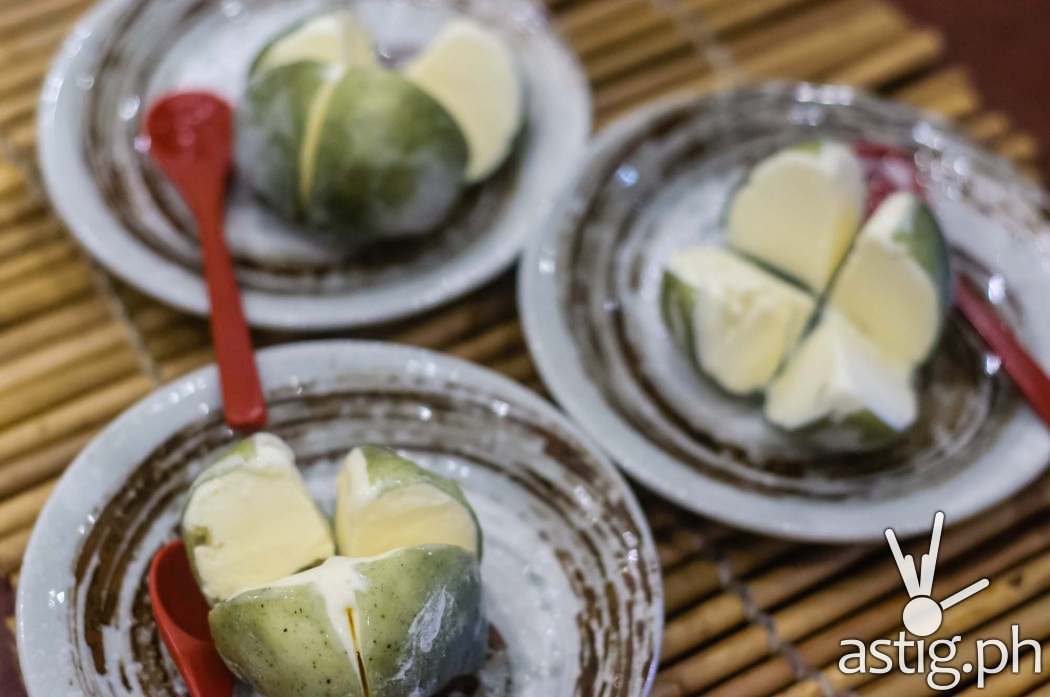 For an exciting desert, go with the mochi ice cream. These little balls of fun are served sliced into four pieces for easy consumption and sharing. It looks pretty, too.
Before we part, what is this Kendama I keep hearing about?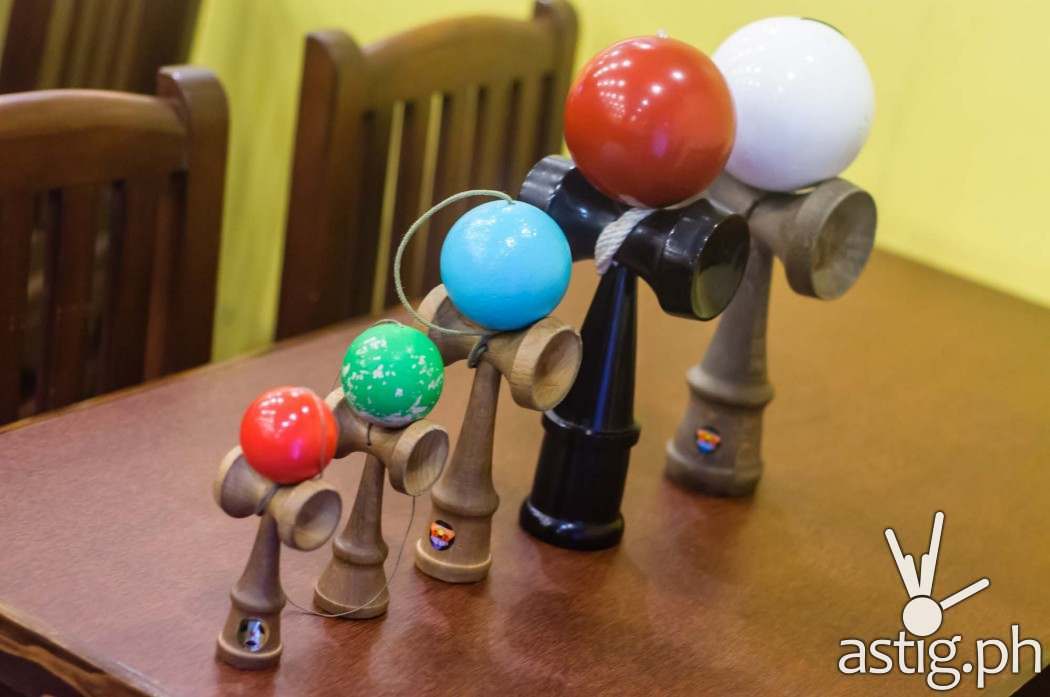 go-en sometimes offers discounts to patrons who can consistently perform Kendama tricks. The goal changes from time to time, but the harder the tirck the bigger the discount.
It might look difficult at first, but it's fun and interestingly, challenging in a relaxing sort of way. Kind of like playing golf, except I have never played golf so I entirely made that up to sound cool.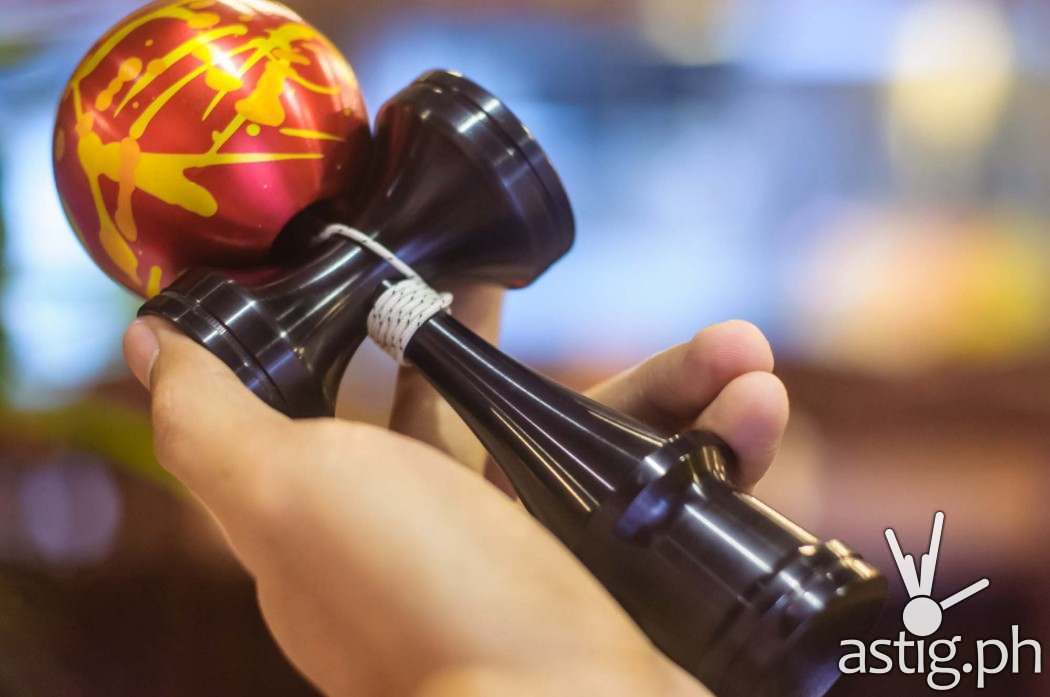 You can never be too old for Kendama! John told us this interesting story about a family where the mom managed to get the biggest discount – 50 percent – by consistently performing a difficult trick five times. The dad did not want to be left behind, and managed to get 30 percent off his meal.
The (twenty-something) kids, however, did not do too well. Too much Clash of Clans, perhaps.
Who knows, you might be the chosen one, the next Kendama master of the universe.
Click play on the video to watch some Kendama tricks by John Geron:
Too many words! Here's everything in one sentence.
So for instant "Real Japanese" ramen gratification, hop over to go-en Ramen Shoppe over at Sgt. Esguerra in Quezon City – grab some food, play some Kendama and have a great time with your friends and loved ones.