Realme launches Brand Month Campaign to celebrate 8 months in PH
Realme Opens first concept store in SM Fairview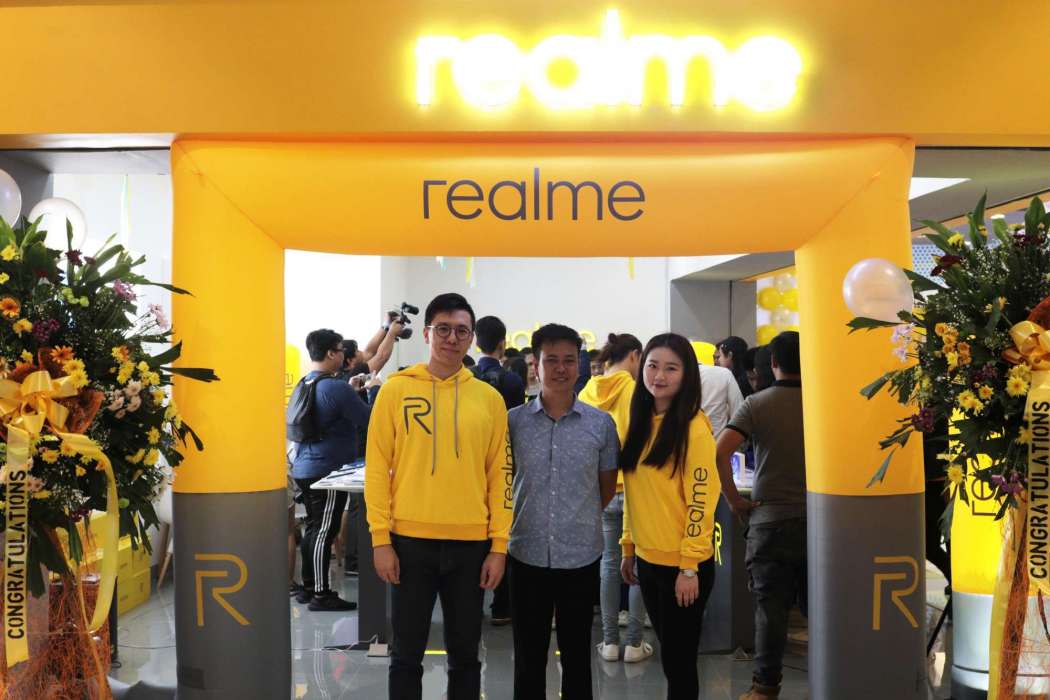 Photo above shows (L-R) realme Philippines Chief Operating Officer Jacky Chen, realme distributor Aries Sebastian, and realme Philippines Marketing Director Austine Huang during the opening of the game changer brand's first concept store at SM City Fairview.
Realme Philippines marks its eighth month in the local market with a brand-new campaign "Dare to Leap" for its brand month July.
The new campaign aims to further connect realme, the embodiment of the bold, exciting and ingenious character of the youth, with its target demographic. Ushering in the realme brand month is the opening of its very first concept store at SM City Fairview. The realme Concept Store shall offer all realme merchandise, from its smartphones to its iconic cases. The opening of the concept store furthers the premiumization of the realme experience right from the purchasing of a device. This newest milestone reflects realme's continued efforts to grow its market through increased offline presence, which now encompasses 65+ kiosks and 23 service centers, all serving an expanding community fan base of 25,000+ members.
The game changer brand will also launch exciting promos, activities, freebies, deals and surprises during this brand month for all its fans nationwide.
It's raining realme promos
Realme welcomes the rainy season with a shower of exclusive deals and promotional activities. Every purchase of any realme smartphone from June 29 to July 31 gives the buyer a chance to win up to 10 brand-new realme 3 Pro for his or her first-degree family members.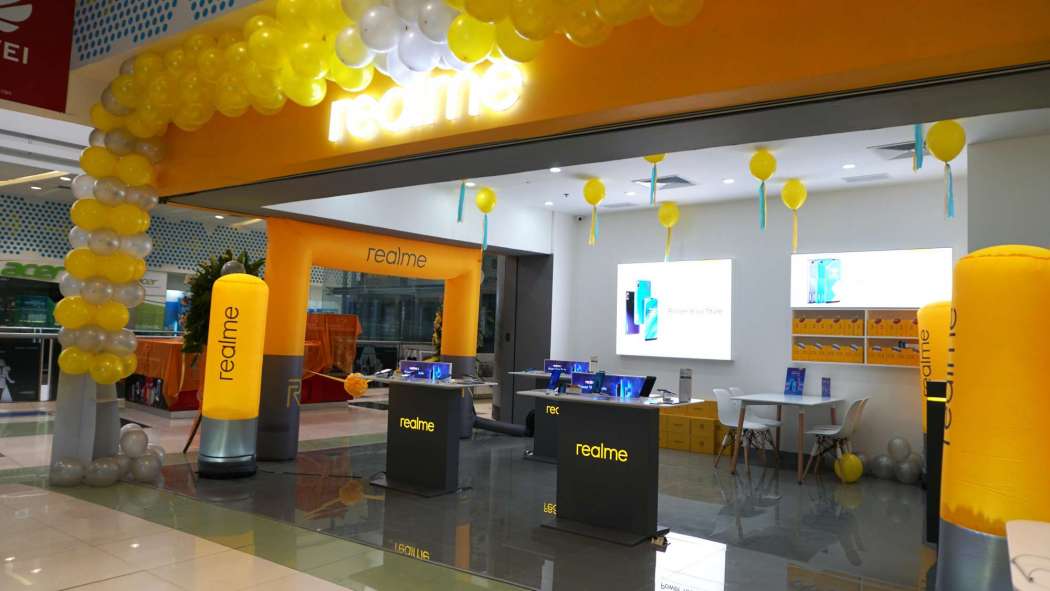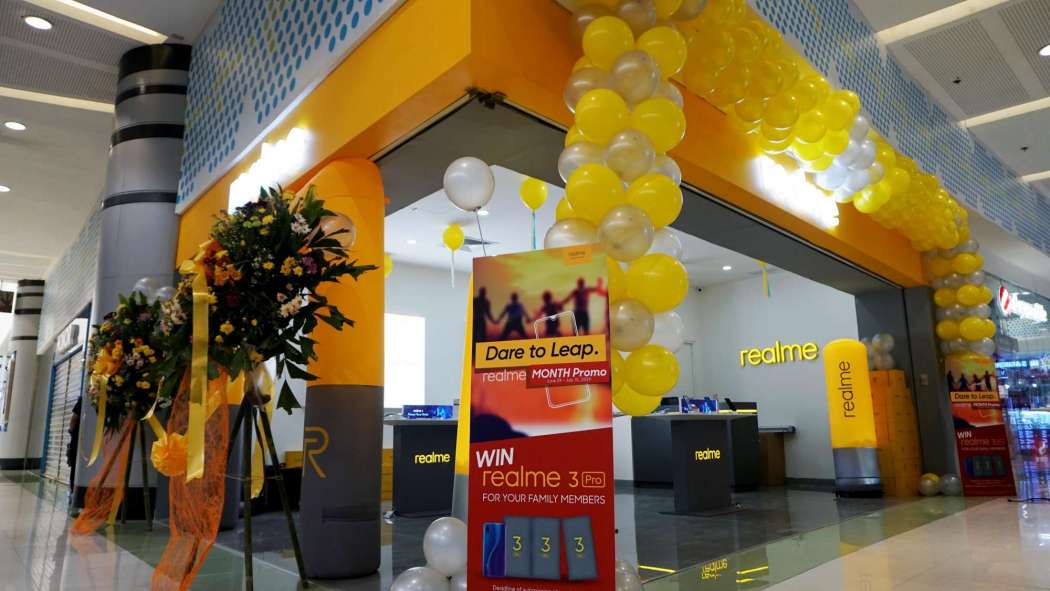 Huge discounts await fans at the upcoming flash deals on online shopping platforms Lazada and Shopee, with which realme continues to partner as it strengthen its online presence. Realme joins the upcoming 7.7 shopping event of Southeast Asia's leading e-commerce platform Shopee as one of the diamond sponsors. Realme will also participate in the Mid-Year 7.12 Sale of e-commerce giant Lazada. Besides huge price markdowns, awesome treats are in store for fans who will participate in both online sales.
Promo mechanics and more surprises will be announced soon so make sure to mark your calendars and stay tuned to the social media pages of realme Philippines, Lazada and Shopee Philippines. Fans can also stay updated by subscribing to alerts sent by both Lazada and Shopee for their upcoming shopping events.
realme solidifies gaming stature with community engagement
Currently the fastest-growing community fan base for a local smartphone brand, realme ensures consistent engagement with loyal realme users and squad members. Fun activities, monthly meet-ups and other events organized by the realme team help strengthen the relationship among community members.
Sharing the same passion for mobile games, realme organized an inter-community Mobile Legends Tournament to develop camaraderie within the mobile gaming community. Participants who won during the Season 1 tournament brought home realme 3 Pros and cash prizes. The successful gaming tournament sealed the brand's status as a gaming authority.
To continue the momentum, realme is launching soon the Season 2 of the inter-community season tournament. Winners of the MOBA Tourney, which will kick off on the second week of August, will enjoy a prize pool of PHP 200,000.
In the spirit of sharing the fun and excitement of the gaming tournament with more people, realme will host a charity game streaming on its Facebook page. Realme's Stream-for-a-Cause will feature famous gaming streamers like Akosi Dogie, Kimbee, Chin Valdes, Suzzysaur and MPL Season 3 Champions Arkangel. They will engage with fans through mobile battles that are live-streamed on realme PH's Facebook page. Star donations from fans will be accepted and converted to cash for the benefit of Valeriano Fugoso Memorial School in Marikina City.
Realme users are welcome to join the growing realme community on Facebook, which now has 25,000+ members, to see the latest news and discussions about the brand. Members also get exclusive invites to gatherings, special offers and many more.
"We are ecstatic to share all of the surprises we've been working on for our fans this coming brand month. We hope not only to expand our touch points but also, and more importantly, to engage and grow our community members through different activities. This July, we will further dare to leap to further heights to provide real value to each and every Filipino smartphone user," shares realme Philippines Marketing Lead Eason de Guzman.
For further information on realme Philippines and its promos, visit its official Facebook, Twitter and Instagram accounts.
ABOUT REALME
Realme is a technology brand that specializes in providing high-quality smartphones. Established on May 4, 2018, National Youth Day of China, the brand is committed to offering powerful performance, stylish design and quality services to Filipinos, in particular the youth, to enable them to explore and experience more possibilities with their smartphones.