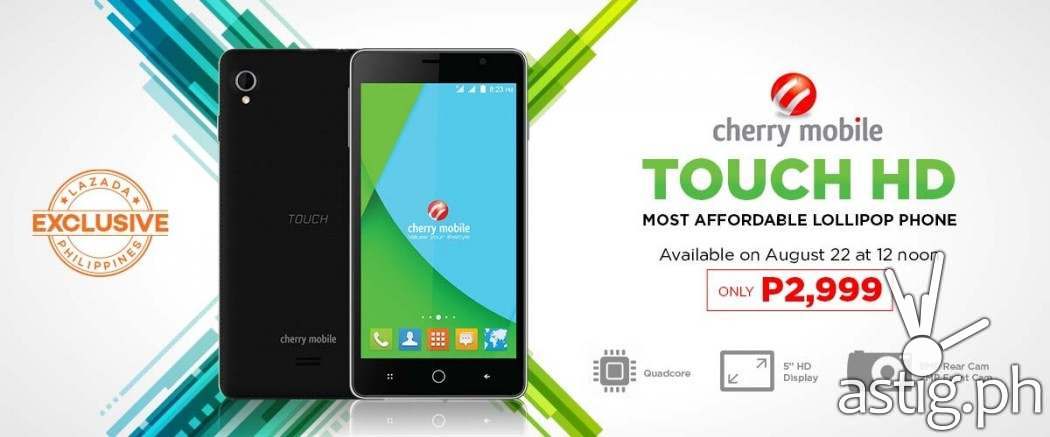 The long weekend this August calls for a celebration, and there's no better way to celebrate the holiday break than to release affordable phones! Guess what: The most affordable Lollipop phone, the Cherry Mobile Touch HD will be available at Lazada on Saturday, August 22 at 12noon!
The Cherry Mobile Touch HD comes with an incredibly low price tag of PhP 2,999, and weighs merely 132 grams. This smartphone encases a 1.2 GHz quad-core processor with 8GB Memory and an expandable memory of as much as 32 GB. With 2,000 mAh removable Li-ion battery, the Touch HD belts a standby time of 300 hours.
Can you find an Android smartphone as affordable as this anywhere else? Click the banner above to purchase your very own Cherry Mobile Touch HD for less than Php3,000 today!
Once the long weekend is over, Lazada will once again be releasing an affordable smartphone! Another Lazada Exclusive offer, the Meizu M2 Note can finally be ordered online for just Php6,990 beginning Monday, August 24 at 12noon. So make sure to update your calendar and take note of this flash sale next week!