Hey people from the north! There's one more reason to check out the newly opened SM North Towers this year: Hosaku International Buffet. You can easily spot it since it's located on the ground floor, just in front of Cinnabon.
Hosaku International Buffet, a homegrown brand by Fredley Group of Companies, offers yakiniku, hotpot and international buffet–a mouthwatering spread of delectable treats familiar to the Filipino palate, from tempura and karaage to salads and sushi.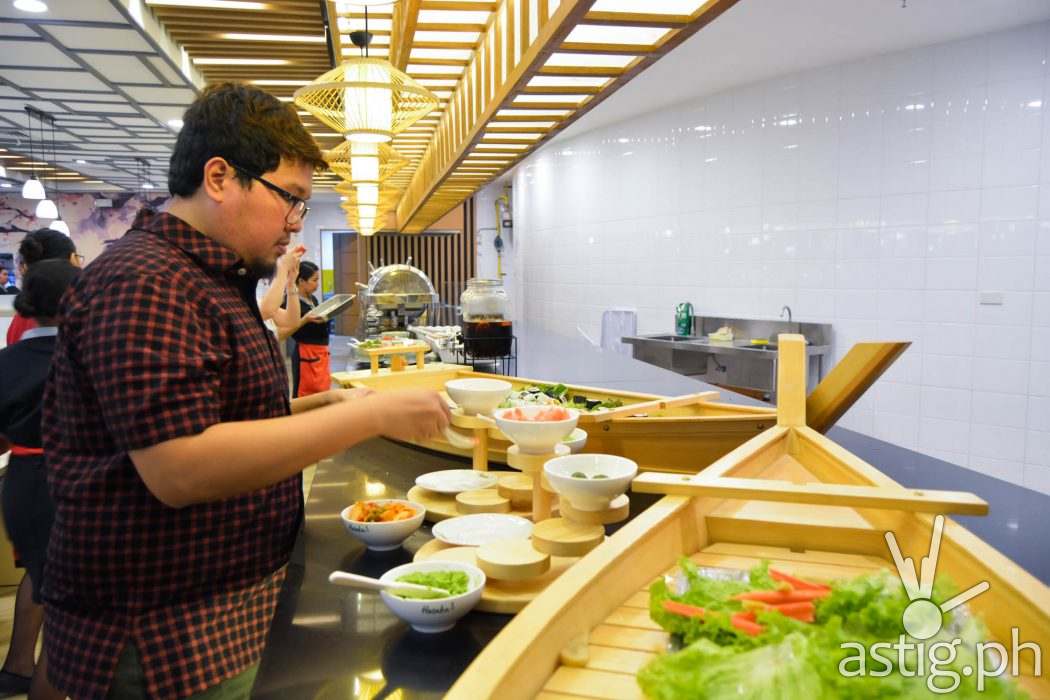 Fredley Group is behind the successful Nabe Japanese Izakaya and Hotpot, Macao Imperial Tea and NYFD brands.
We joined our fellow media and other guests at a private sampling last weekend and got a taste of what Hosaku has to offer.
There's still room for improvement, and we made sure to list them down for management to consider. We will definitely head back once the place is in full swing, but for now we are exited to share with you our first impressions.
Here are 4 reasons why you should try Hosaku International Buffet:
1. Beautiful, spacious venue
Located at SM North Tower 2, Hosaku International Buffet can seat 200 people, making it a good option for gatherings and special occasions, big and small.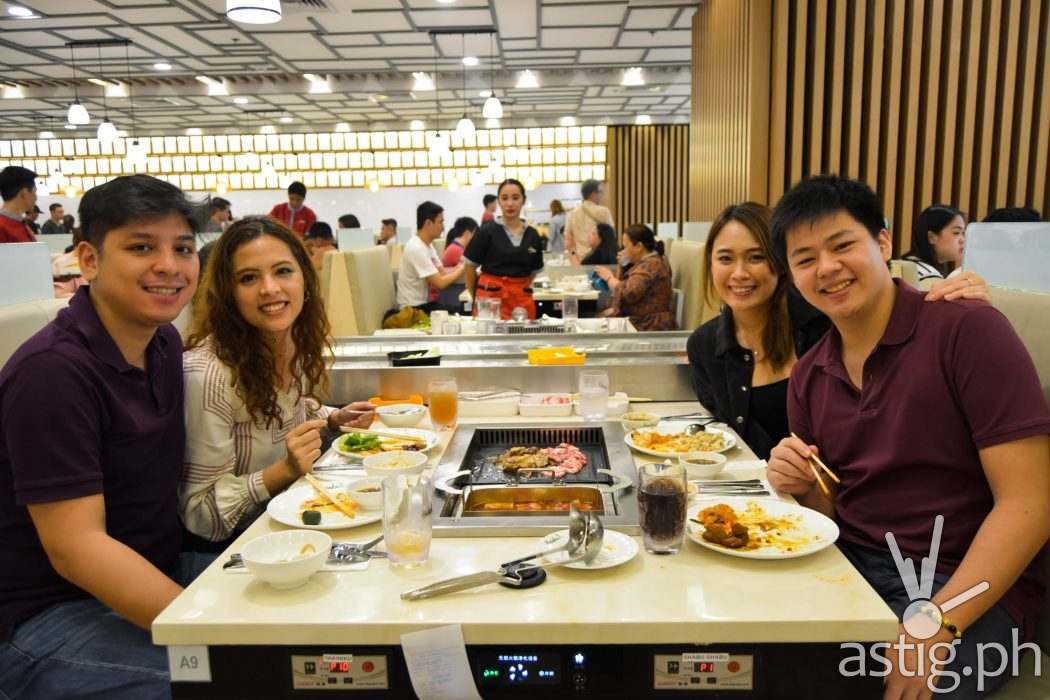 From birthday parties to baptismals or even wedding reception, Hosaku's modern-looking and very well-lit interiors give off an intimate, homey ambiance that will immediately make you feel comfortable. You can even get a booth (round table)!
You'll be proud to bring your friends, family, visitors, colleagues, and even business associates!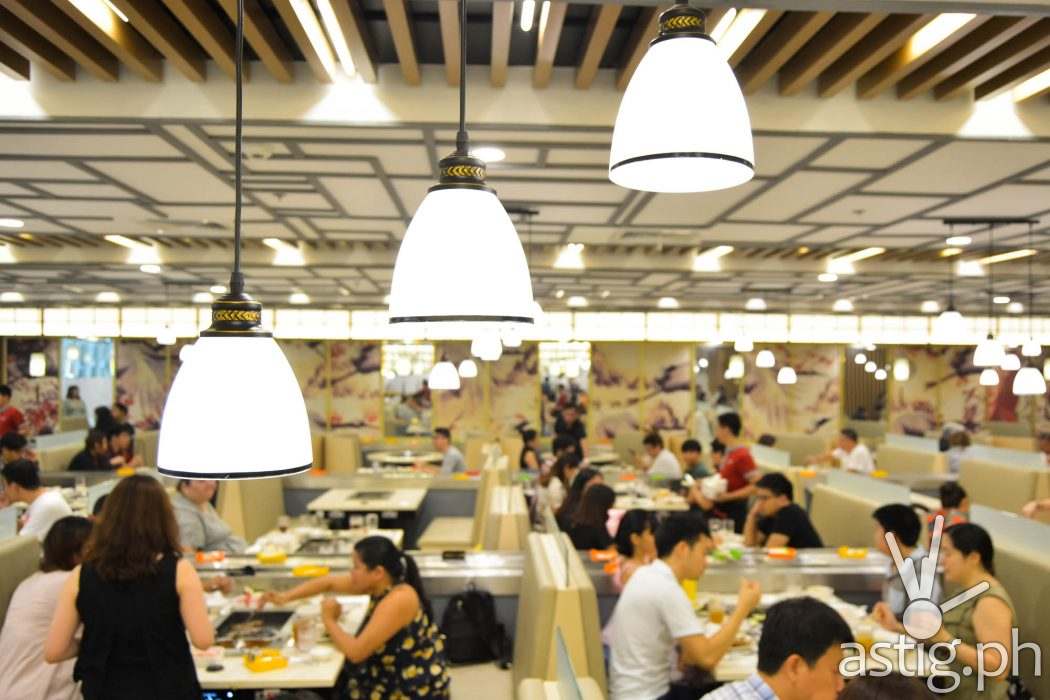 By the way, we recommend getting the seats nearest the buffet table for quick and easy access to the wonderful lunch and dinner selections (they say the menu will vary).
2. There's something here for every one
Hosaku International Buffet offers a huge selection of meats and vegetables, there's bound to be something in here for even the pickiest eater.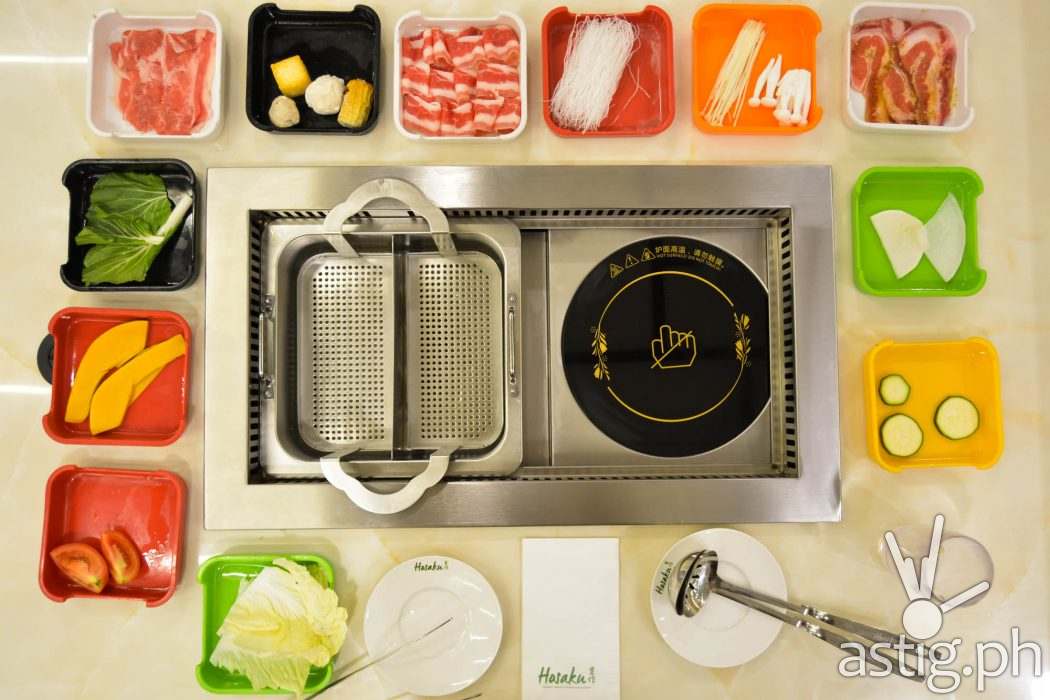 Just take a look at all the ingredients lined coming in and out of the conveyor belt: you have all these different kinds of meats in different cuts and flavors and all these different kinds of vegetables in all shapes and colors. There are even fish balls, tofu, dumplings, noodles, and mushrooms to add flavor and excitement to your hotpot or grill!
Conveyor belt – Hosaku International Buffet Philippines SM North Tower 2If that's not your thing, you can simply head over to the international section where you'll find an assortment of viands, including sushi and vegetable tempura!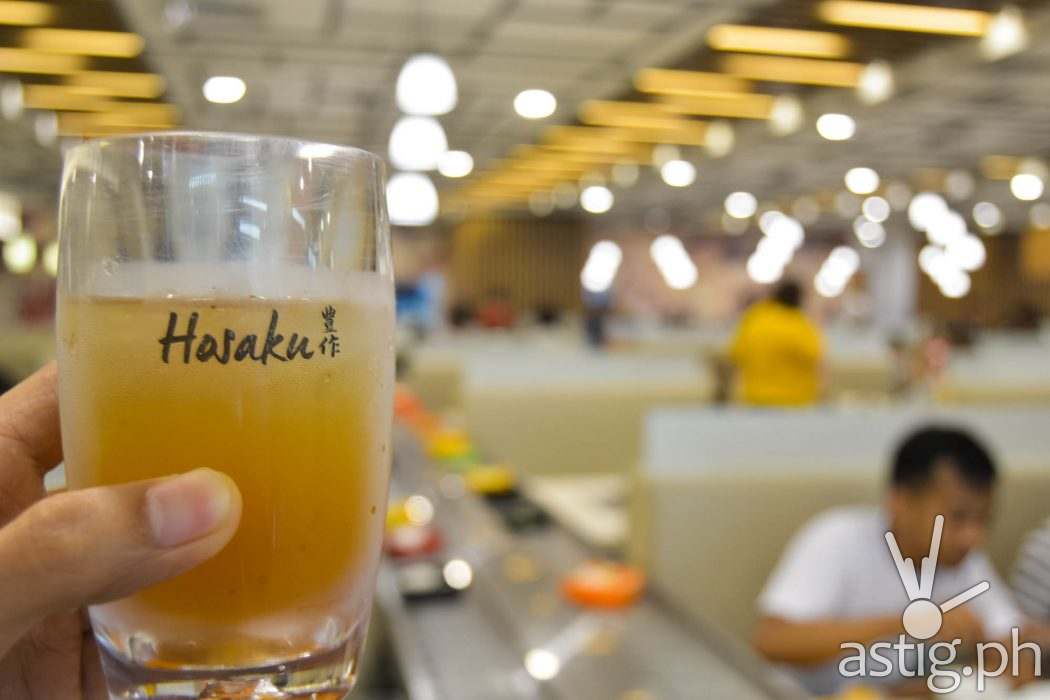 When you're done, head over to the desert section and grab a cake or some ice cream.
Did we mention that they serve bottomless drinks? Choose from an assortment of sodas, iced tea, or even beer! Unlike other establishments that charge extra, refreshments here are free along with your meal.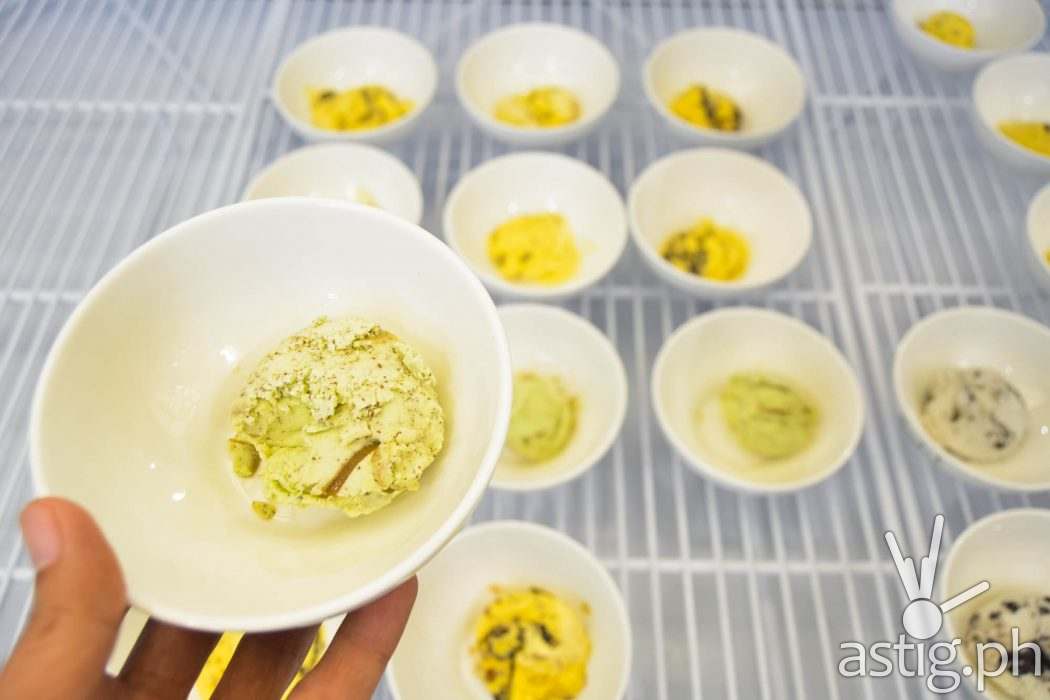 3. Modern, clean equipment
We've been to many buffets, yakiniku joints, and hot pot places but we were really impressed by the technology and equipment at Hosaku International Buffet.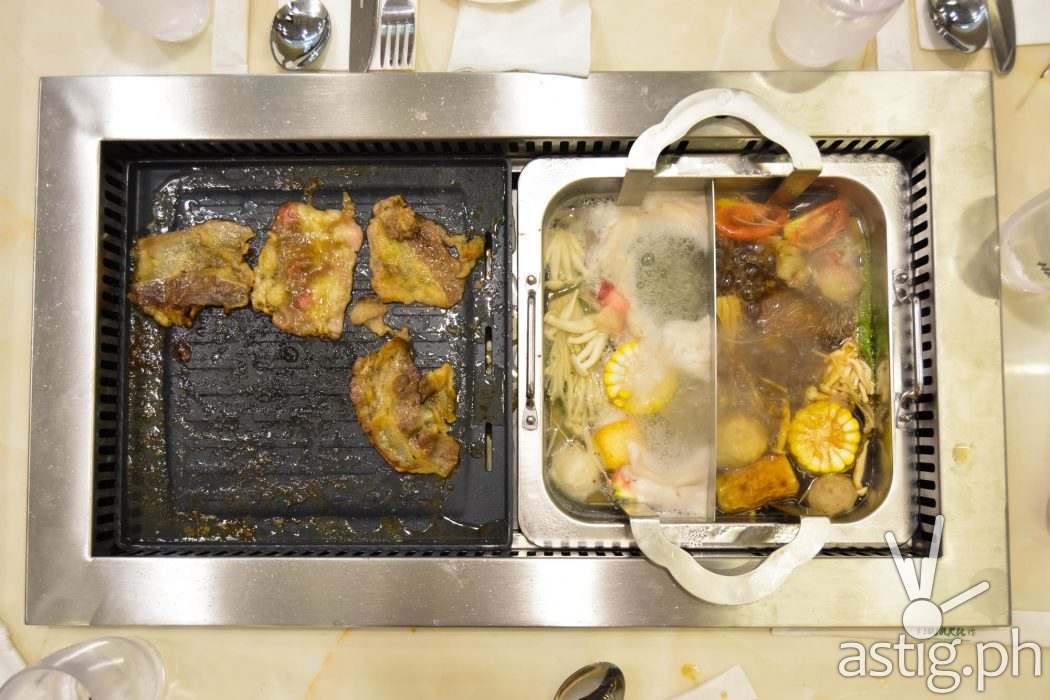 The centerpiece had two separate areas for grilling and stewing. The grill uses induction technology to heat the non-stick pan, which, if you've never used an induction cooker before, then beware – it heats up really fast!
We spent quite a bit of time tinkering with it until deciding that a setting of around 5-6 is just right for the thickness of the meat that was being offered.
Because it uses heated plates, the grill is clean and smokeless. Sure you won't get the smokey flavor that one can only get from a charcoal grill, but unlike Korean BBQ joints with those long exhaust pipes, you won't have to deal with the smell of grilled meat sticking to your clothes when you leave.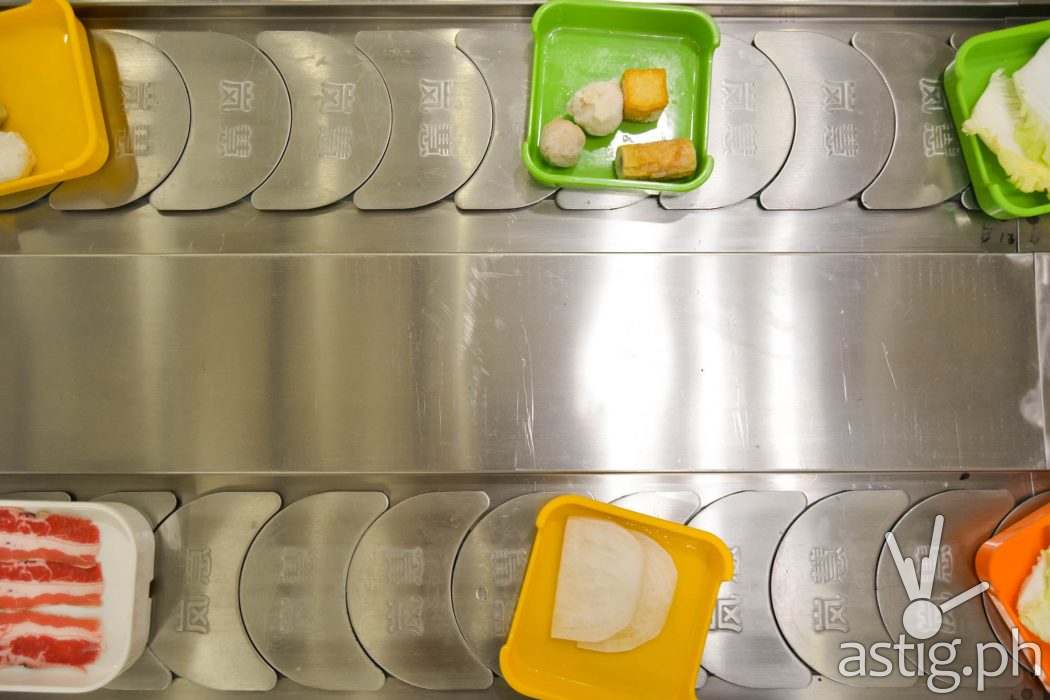 The hot pot had a divider so you can have two different kinds of soup, so you have an amount of variety rather than being confined to just one kind: in our case, we got both clear soup and sukiyaki.
There are six types of soup base: Mala, a numbingly spicy pork-based soup; Shizen, a less spicy pork based soup; Konbu, which is made from seaweed; Sukiyaki, sweet and soy sauce-based; Shoyu, soy based; and Pork and bone broth.
It's clear that the owners gave a lot of thought and spent a lot of money into building the place. I mean, the table is one thing, then there's the conveyor belt which elevates Hosaku above your usual yakiniku and hotpot place.
4. One-of-a-kind dining experience
There aren't too many establishments with conveyor belts, and if you've never been to one, then you'll want to do it at a buffet. There's something relaxing about food just coming to you: you just have to pick the ingredients you like, grab it, and throw it into your pot or grill without having to worry about anything else.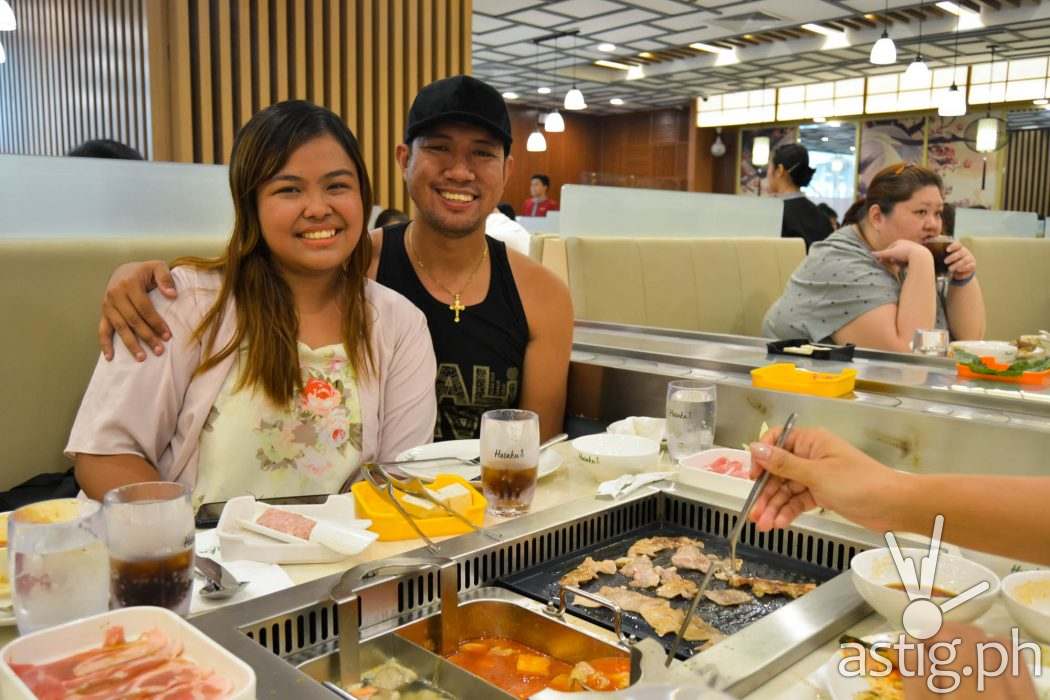 It's the combination of the ease brought about by the conveyor plus the grill plus the hotpot plus the international buffet plus the drinks and deserts that sets Hosaku apart as a one-of-a-kind experience.
Take a bit of Vikings, a bit of Sambo Kojin, a bit of Tong Yang, add a bit of Genki Sushi and you get Hosaku.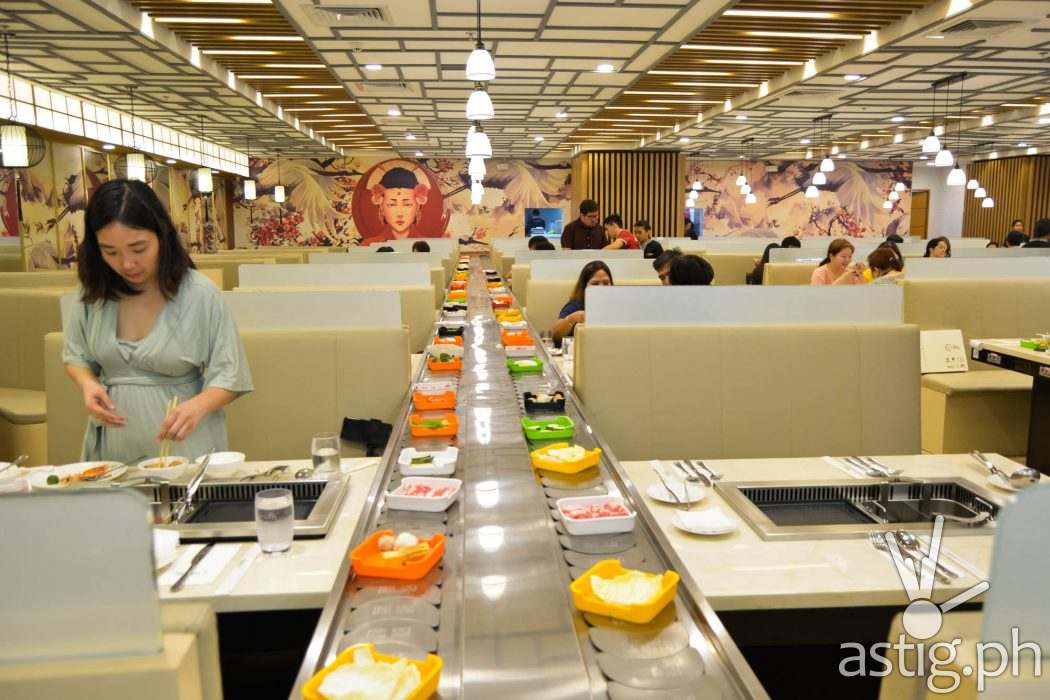 The quick and easy access ingredients, the variety of selections, and the flexibility to prepare them your own way that defines Hosaku International Buffet.
We hear that buffet rate is at Php 699 for lunch and Php 799 for dinner, weekends and holidays, but prices may change so don't take our word for it. What we do know is that the buffet restaurant will happen SOON~!
See you there!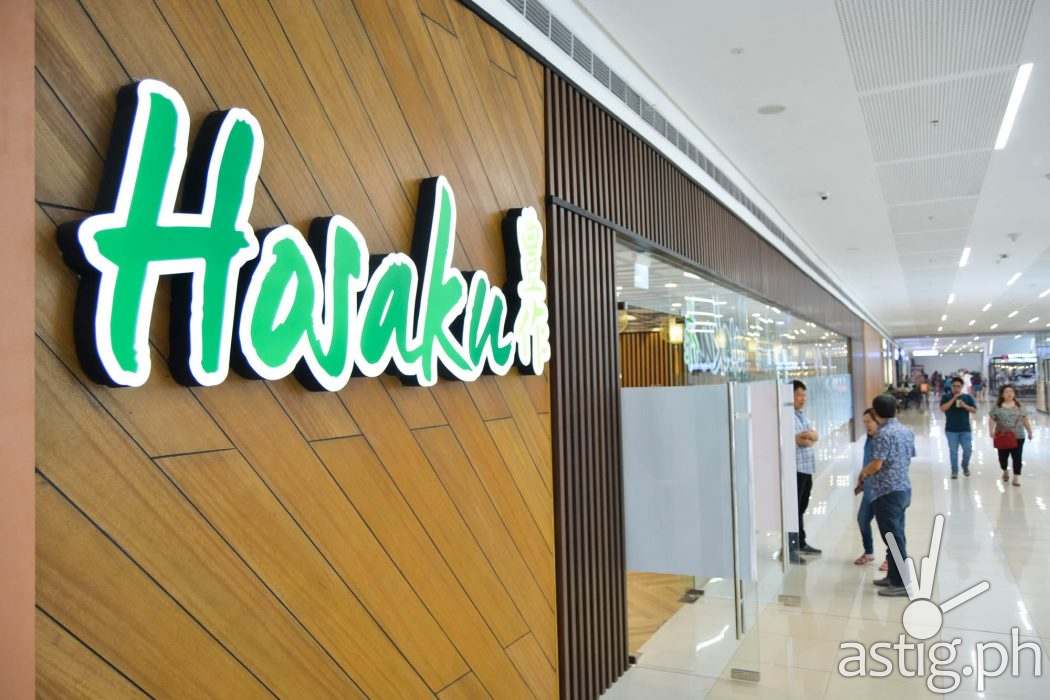 Hosaku International Buffet
Address: G/F SM North Tower 2
Website: https://www.fredleyresto.com/hosaku
Facebook: https://www.facebook.com/HosakuPH/
Hosaku International Buffet photos