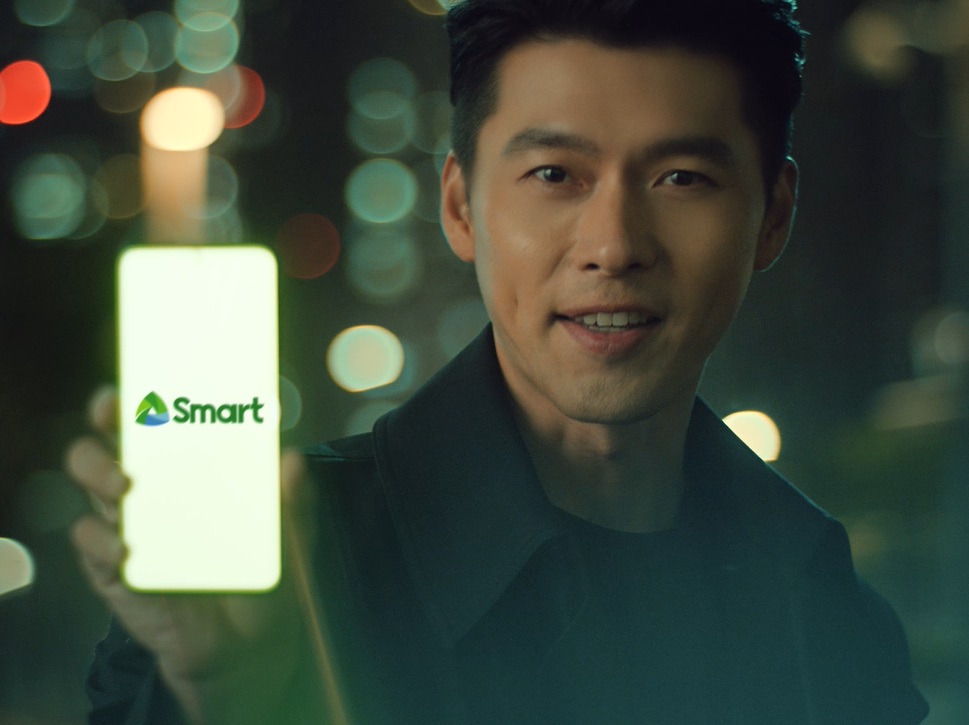 In demand and sought after oppa Hyun Bin has landed in the Philippines! 
Mobile services provider Smart Communications, Inc. presented its new campaign via a recent online media con, featuring the South Korean superstar. 
 It was nice to see some of Smart's executives in a simple Facebook group announcement during this pandemic period.

"The 'Hyun Bin Phenomenon' is pretty much due to digital technology –  Filipinos have developed the craze because they are able to stream his shows, hear the buzz about him online, share their excitement with their friends, and even get to interact with him through social media," says Jane Basas, SVP and Head of Consumer Wireless Business at Smart, who's a Hyun Bin fan herself.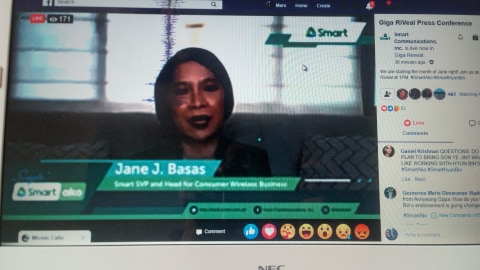 "This makes him a perfect ambassador for Smart as we empower Filipinos with technological solutions made easy so they can enrich their daily life and pursue their passions," she adds.
Ms. Jane also pointed out that Smart Telecoms was able to obtain Hyun Bin first over a popular garment company.
"We were able to sign in up first last April and the commercial was filmed in South Korea this May."
The 37-year old actor's recent highly-successful Korean drama, "Crash Landing On You" enjoyed global high ratings from Episode 1 to 16 and the loyal fans wanted more of their handsome and dashing Captain Ri Jeong-hyeok.
"Filipinos are some of the warmest fans in the world, and I am thankful to Smart for giving me a way to reach out to everyone in the Philippines. Indeed, Smart has brought us closer than ever," says Hyun, who first won the hearts of Filipinos in 2005, when a local TV network aired a Tagalog-dubbed version of his romantic comedy drama, 'My Name Is Kim Sam Soon.'
Other popular Kdramas I have seen included Secret Garden, Hyde Jekyll Me, Memories of Alhambra, among many others.
His notable movie credits were Confidential Assignment, The Swindlers, The Negotiation and the zombie-laden film, Rampant and the upcoming Bargaining.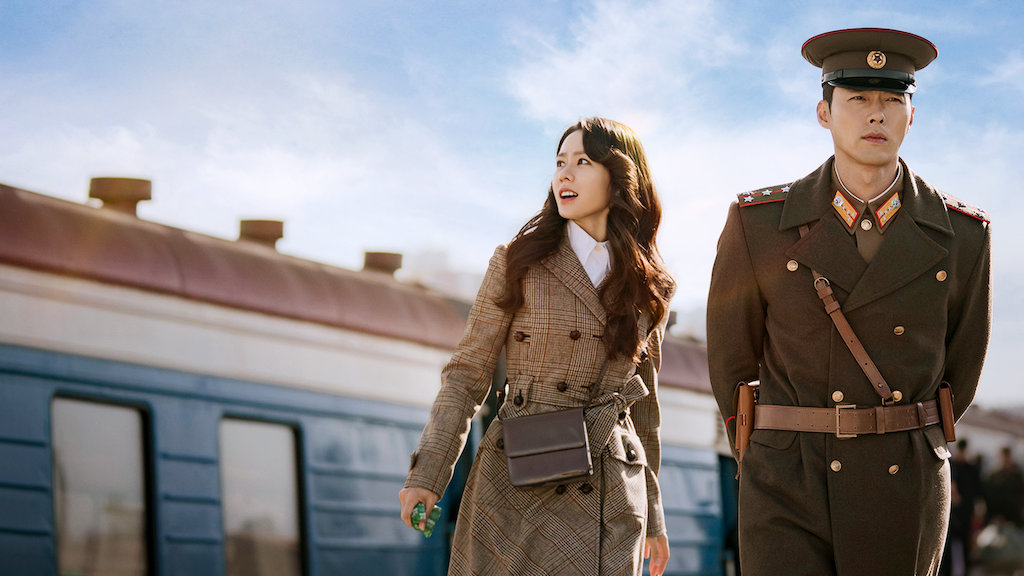 'Simple. Smart Ako.'
 In Smart's latest TV commercial, the Crash Landing On You lead star rides a sports car and zooms past the city streets – a fitting reference to the blazing speeds by which Filipinos can enjoy their daily dose of entertainment powered by Smart LTE and Giga Promos. The ad strongly concludes with Hyun Bin delivering Smart's new tagline in Filipino, "Simple. Smart Ako."
Watch out when he charmingly says, "Mahal Ko Kayo…" that would make everyone simply swoon.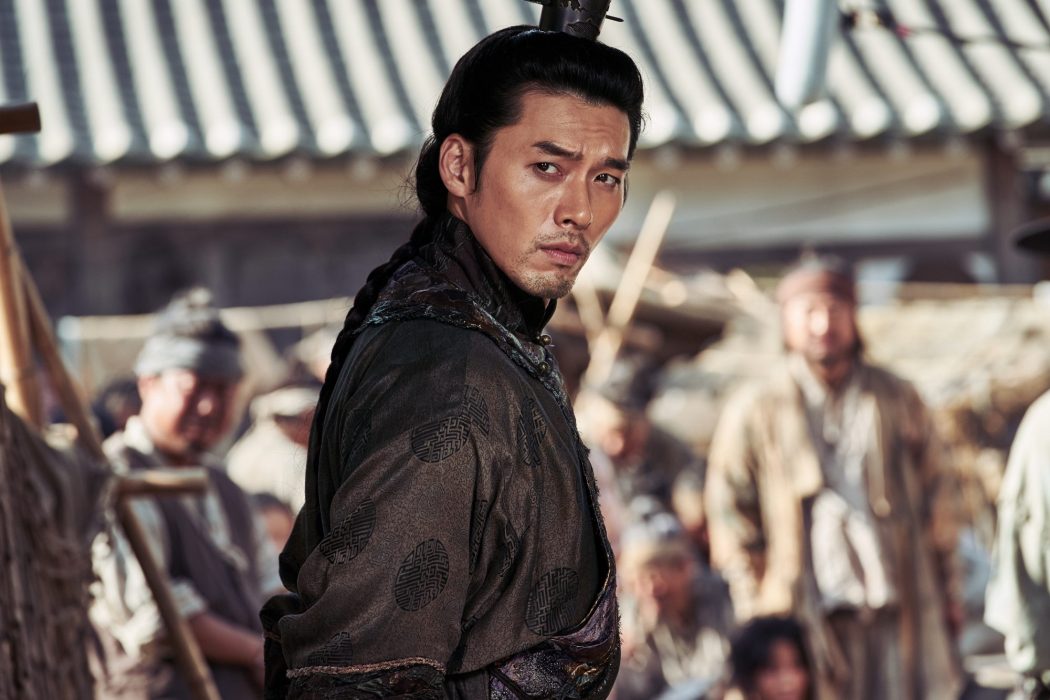 According to Alfredo S. Panlilio, Smart President and CEO and PLDT Chief Revenue Officer,
"'Simple. Smart Ako' sums up our company's approach all this time to make amazing technology available, and more importantly, simple for every Filipino."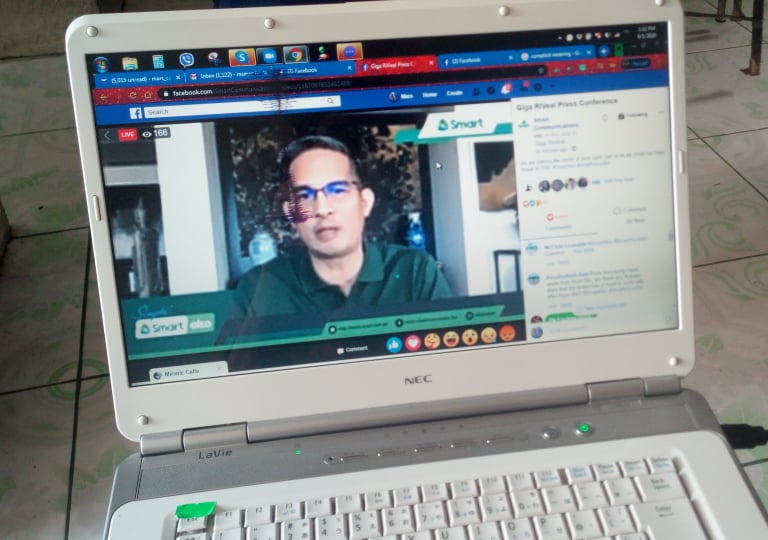 Smart draws from its history of innovating the simple things that are life-changing – from making mobile phones accessible to ordinary Filipinos, pioneering groundbreaking products such as Smart Load and Pasaload, to democratizing mobile Internet along with its massive 3G and 4G network expansion.
 "We are embracing our role as a digital lifestyle enabler that keeps innovating to make the life our customers simpler. Now that the world becomes more and more complicated, we believe that what matters most in life are the simplest things," Panlilio adds.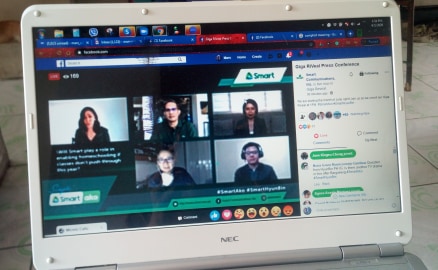 Ookla, the global leader in internet testing and analysis, cited Smart as The Philippines' Speedtest Awards Winner for mobile network speed during Q1-Q4 2019. To win this award, Smart achieved a Speed Score™ of 17.40, with average speeds of 19.62 Mbps for download and 9.45 Mbps for upload. 
Smart offers Giga Video for subscribers who want to binge-watch the latest K-dramas, online shows and series, and Giga Stories for those who love sharing their experiences with friends and loved ones on social media.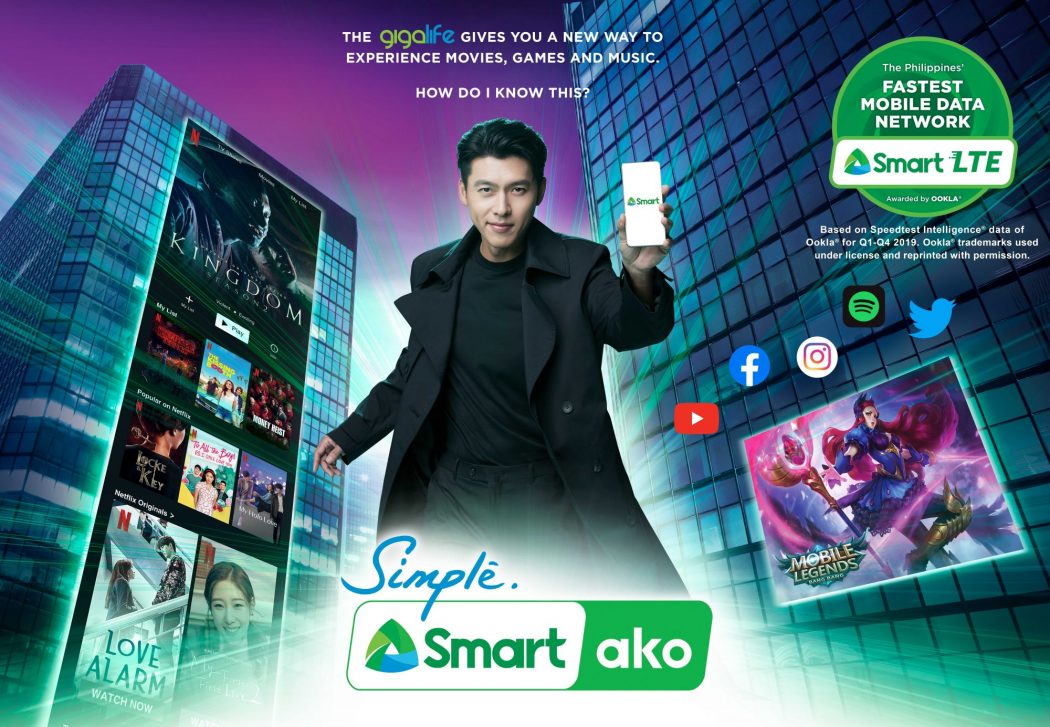 Smart also offers Giga Games for avid mobile gamers, and Giga Music for those who want their daily dose of tunes and podcasts, and Giga Work for easy access to a wide range of productivity apps to make work and school life simpler and more convenient.
Fans and supporters are anxious when will the Korean star visit Manila? The Smart executives were happy to share that yes, oppa Hyun Bin will definitely come to the Philippines very soon when it is already safe to travel amidst the CoVid19 pandemic. Waaaaatch out!
 This is the first time a local telecoms company has tapped a South Korean actor to be the face of its brand, and is a bold statement for Smart as it asserts its commitment to bring amazing experiences to Filipinos through digital technology.
Smart customers can register to Giga promos by simply dialing *123#.
Know more about Smart's promos and services by following Smart's official accounts on Facebook at www.fb.com/SmartCommunications, Twitter and Instagram at @LiveSmart. 
Check out Hyun Bin's BTS of "Simple, Smart Ako" TVC launched June 1, 2020. See you soon here in Manila! Saranghae!