DAVAO CITY, Philippines – IBEX Global, one of the fastest growing business process outsourcing (BPO) companies in the Philippines, recently partnered with the University of Southeastern Philippines (USeP) in Davao City to support the organization's talent development efforts, in collaboration with Information Technology & Business Process Association of the Philippines (IBPAP).
IBEX Global hosted more than 20 teachers and faculty members from USeP as part of IBPAP's Service Management Program (SMP) curriculum, a 21-unit specialized course for students pursuing careers in business administration, management or in information technology. Developed by IBPAP and the Commission on Higher Education (CHED), SMP is designed to cultivate the skill sets needed by the students for an entry-level position in the fast-growing IT-BPM industry.
Led by IBEX Global Davao's Site Director Resi Cayabyab, the USEP teachers underwent training as call center agents and immersed themselves in the culture of IBEX Global and the BPO industry, from technology, skills training, culture and work expectations. The teachers aim to share what they learned with their students so they can take the necessary steps to prepare if they intend to join the dynamic and competitive IT-BPM industry here in the country.
Dr. Edeliza Gonzales, Dean od Business and Governance, shared her appreciation with IBPAP and the IBEX team. "The experience gave (us) participants an idea about the work IBEX Global is doing for the businesses of their clientele. Members of the faculty also left the immersion with a deeper understanding about the opportunities and prospects in the BPO industry for their students, which was further enhanced when USeP alumni shared their experience working with IBEX Global. Some fondly shared that they were able to travel abroad because of their work. Social and economic issues that relate to the industry like issues on labor practices and benefits were also discussed with the participants and a few executives of IBEX Global."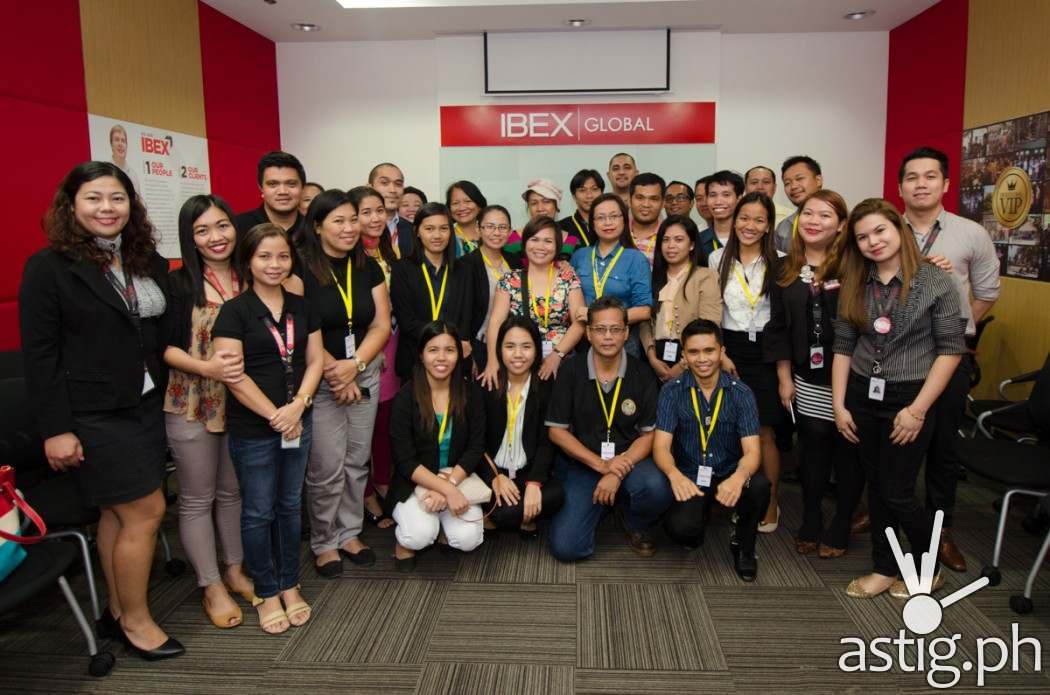 The main part of the immersion was the orientation on how the company deals with their clients. Some of the participants also underwent a mock interview and computer-aided examination.
"IBEX Global Davao site is one of the best IT-BPM offices in the city," said IBPAP's Project Director for Talent Development, Jopat Lelay. "USeP is one of the top State Universities in the country and a top provider of excellent and professional talent for the BPO industry."
Ian Zafra, IBEX Global's VP of Sales and Marketing for Asia Pacific appreciated the positive feedback given by USEP's faculty to their training. "I'm happy that it was a very successful site visit and immersion. We are committed in continuously supporting this very important talent development program through IBPAP." he added.
"We are thankful to you [IBEX Global] for hosting this great event. We believe that the teachers play an important role in a students' life and we should equip them with the right skills to be better educators," said Ms. Penny Bongato, Executive Director for Talent Development, IBPAP. "We are looking forward to more of these faculty site visits."
"Thank you [IBEX Global]! On behalf of IBPAP, we are grateful for the active support from companies like yourself that make our Service Management Program a huge success!", stressed Mr. Jomari Mercado, President and CEO of IBPAP.