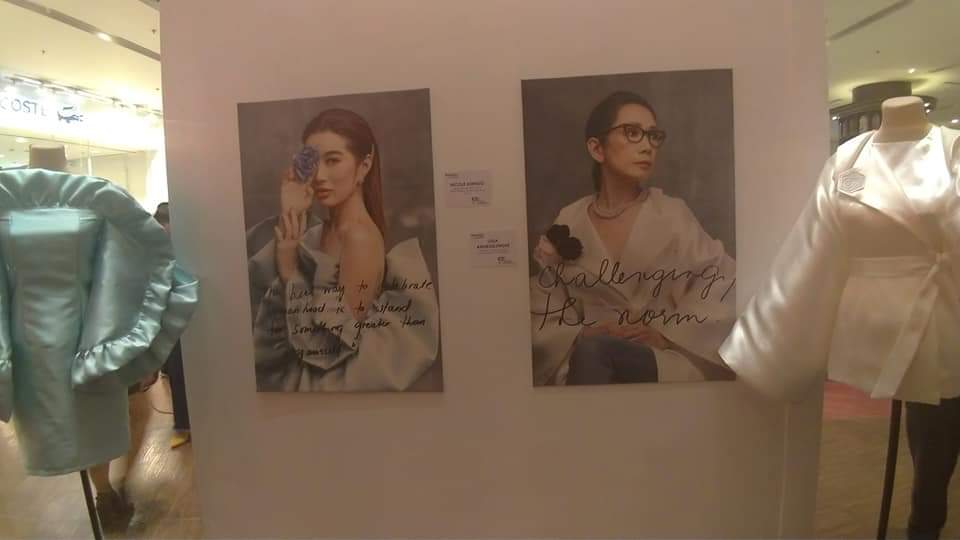 Shangri-La Plaza rounds off celebrations for International Women's Month with the INSPIRE l WOMEN photography exhibition, which marks the 11'h anniversary of fashion photographer Rxandy Capinpin, and his latest collaboration with creative clothier Levenson Rodriguez.
Runnmg from March 21 to 31 at the Mid~Level East Atrium, the exhibition showcases the women who have inspired the work of both Capinpin and Rodriguez, and whom they hope will in turn inspire others
Included in the Impressive roster are successful and influential women in different fields, such as Gionna Cabrera, Jo Ann Bitagcol, Liza Ilarde, Ana Sideco, Alta Redor, Kevin Balot, Kaye Morales, Ruby Gan, DJ Lady Trinity, Eula Valdes. Lola Androgynous, Geolette Esguerra, Tessie Tomas, Nicole Asensio, Monina Tan-Santiago and Peewee Reyes-lsidro.
Rxandy Capinpin is well-known for conceptual photography, and has worked extensively with different publications, celebrities and brands all over the Philippines.He currently serves as DIrector of Fashion Photography at the lnstitute of Creative Entrepreneurship, a role that long-time collaborator Levenson Rodnguez (a partner at the newest innovative school for fashion entrepreneurs) offered him
Alongside Capinpin's  photographs and under Rodriguez's creative direction, lNSPIRE | WOMEN also presents the
work of their young and gifted students, as well as course specialists from the institute of Creative Entrepreneurship | Fashion Arts & Design, located at the East Wing of Shangri-La Plaza
The line up of designers includes Alexandre Franco, Austeen Soriano, Card Arcita, Dianne Saiamanque, Ercia Aguila, EstIen Quijano, Irene Subang, Jinggay Serag, John Herrera, La Effe, Levenson Rodriguez Bespoke, Sanite Marion, Miss Keith Manila, Vanguard Uniform, and Roanne Rey.
A must-see for mall guests, INSPIRE | WOMEN is at the Mid-Level East Atrium from March 21-31. #FeelTheShangvibe at the INSPIRE | WOMEN photography exhibition this Women's Month at Shang- La Plaza.
For Inquiries, call 370-2597/98 or visit www.facebook.cam/shangrilaplazaofficial. Follow the Shang on Instagram:@shangrllaplazaofficial.