MANILA, Philippines – A multi-sectoral group of IT champions from industry, the public sector, technical vocation institutions, and the academe announced today the establishment of DigiBayanihan, a movement that aims to promote digital literacy and digital citizenship in helping achieve national economic development. The announcement, aptly made at the 12th Youth for IT Congress whose theme this year is "Harnessing the Power of Me," challenges the Filipino youth and the tech savvy to actively participate in educating Filipinos on technology use.
Under the DigiBayanihan movement, partner organizations such as Intel Philippines, Children International-Philippines, the Information and Communications Technology Office of the Department of Science and Technology (ICTO-DOST), the National ICT Confederation of the Philippines (NICP), the Philippine Community e-Center Network (PhilCeCNet), the Philippine Society of IT Educators (PSITE), Technical Vocational Schools and Associations of the Philippines (TEVSAPHIL),  and the UP System IT Foundation (UP-SITF) come together and consolidate ongoing initiatives on digital literacy and more importantly drum up support for more initiatives. By putting a spotlight on the impact of these initiatives, the movement hopes to create a sense of urgency for digital literacy and push its prioritization in the Philippines' human and economic development agenda.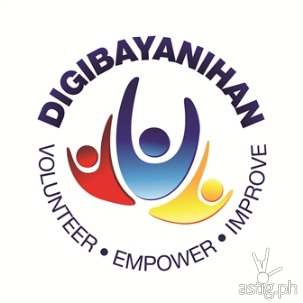 DigiBayanihan partners are working together to reach more Filipinos who want to learn basic digital skills by involving individuals or groups as volunteer mentors, and leveraging on Intel Easy Steps, Intel's digital literacy program that has a specially-developed curriculum comprised of fourteen modules, each containing approximately 2 hours of instruction.
"One of Intel's contributions to the movement is leading the DigiBayanihan Secretariat," said Yvonne Flores, Corporate Affairs Manager, Intel Philippines. "DigiBayanihan will also provide a traditional and digital avenue for Filipinos to volunteer and teach others to use technology in a meaningful way.We need to create a critical mass of digital literacy and citizenship champions at all levels of society who will motivate and inspire people to learn and take action."
DigiBayanihan is aligned with DOST-ICTO's eFilipino Program, which seeks to enhance the capacities of Filipinos through optimized technology.  "Digibayanhan is an ideal partner for our eFilipino Program," said Bettina Quimson of ICTO-DOST. "Having a network of private sector volunteers who help train people through the Tech4ED Centers deployed in barangays will quickly propel those areas into economic growth as they will now have the necessary education and skill sets by which to become entrepreneurs or attain employment."
With over 4,000 technical vocational institutions nationwide, TEVSAPHIL believes that by teaching digital literacy to Filipinos especially the less fortunate, the Philippine economy will rise through technical vocational education. TEVSAPHIL President Col. Alexander Escano said, "As we empower Filipinos through DigiBayanihan, TEVSAPHIL conforms to its calling and mandate. Giving free digital literacy to Filipinos especially the less fortunate, will encourage more to learn and use computers to interact and communicate, making the Philippines globally competitive."
"PSITE, being the nation's largest professional IT organization, is committed to providing opportunities for a sustainable, knowledge-driven Philippine economy through relevant community extension and immersion programs. Through DigiBayanihan, let us share our time and expertise to combat digital illiteracy," said Dr. Dave Marcial, PSITE President.
"Digital literacy skills development is an imperative for the NICP as we champion countryside development for ICT. We have embraced the challenge set forth by President Aquino when he pronounced that 40% of total ICT-BPO jobs in 2016 must be contributed by regional hubs outside of the NCR. Whether for educational, economic and political purposes or simply to actively engage in the digital world we live in, digital literacy skills have become indispensable in 21st century life," said National ICT Confederation of the Philippines (NICP) Chairperson Lizabel Holganza. "Learners can have the benefit of face-to-face training with their volunteer mentors, on online via self-study modules and apps that will also be made available to those who wish to learn at their own pace."
The Philippine Community e-Center Network through Chairperson Dr. Melinda Bandalaria further emphasized the importance of digital literacy: "Digital literacy can be a potent tool to improve the people's lives especially those belonging to the marginalized sector of the society. In this age of digitized information and processes, digital skills can be the vehicle to access education, employment, do business and be socially included. Digital literacy is empowering in every way that counts!"
The most important component of the movement will be volunteers, who have the primary task of delivering training and post-training support for learners at the grassroots level.Volunteers will be mobilized to organize and implement the local activities that will bring digital literacy and digital citizenship within the reach of most Filipinos.
UP System IT Foundation President Monchito Ibrahim summed up the role of youth in DigiBayanihan: "We, at Y4iT, recognize that the Filipino youth are key drivers of the IT industry. Since 2003, Y4iT has served as an enabling event for the youth to realize their potentials as future IT professionals. With DigiBayanihan, the Filipino youth will have the venue to harness their skills, talents, and passion and use information and communications technology (ICT) as a tool for social change. We are hoping that more student leaders will sign up as volunteers that could share their time and talent for this worthwhile endeavor."