MANILA, Philippines – Can't wait to get your hands on the iPhone 8 or iPhone 8 Plus in the Philippines? Online stores Kimstore and Widget City have begun accepting orders for Apple's newest smartphones, starting at P44,500 for the 64GB iPhone 8 all the way to P55,500 for the 256GB iPhone 8 Plus.
The prices were posted on Kimstore and Widget City's Facebook Pages only a week after the global launch, way ahead of local carriers' announcements.
Independent sellers have also started peddling their wares on OLX, with the lowest price pegged at P44,000 for the 64GB iPhone 8. Interestingly, the cheapest iPhone 8 Plus on OLX is priced at P53,000 for the 64GB variant and P61,000 for the 256GB variant.
In the U.S., the 64GB iPhone 8 carries a retail price of $699 (P35,500), while the 256GB iPhone 8 Plus is priced at $949 (P48,000).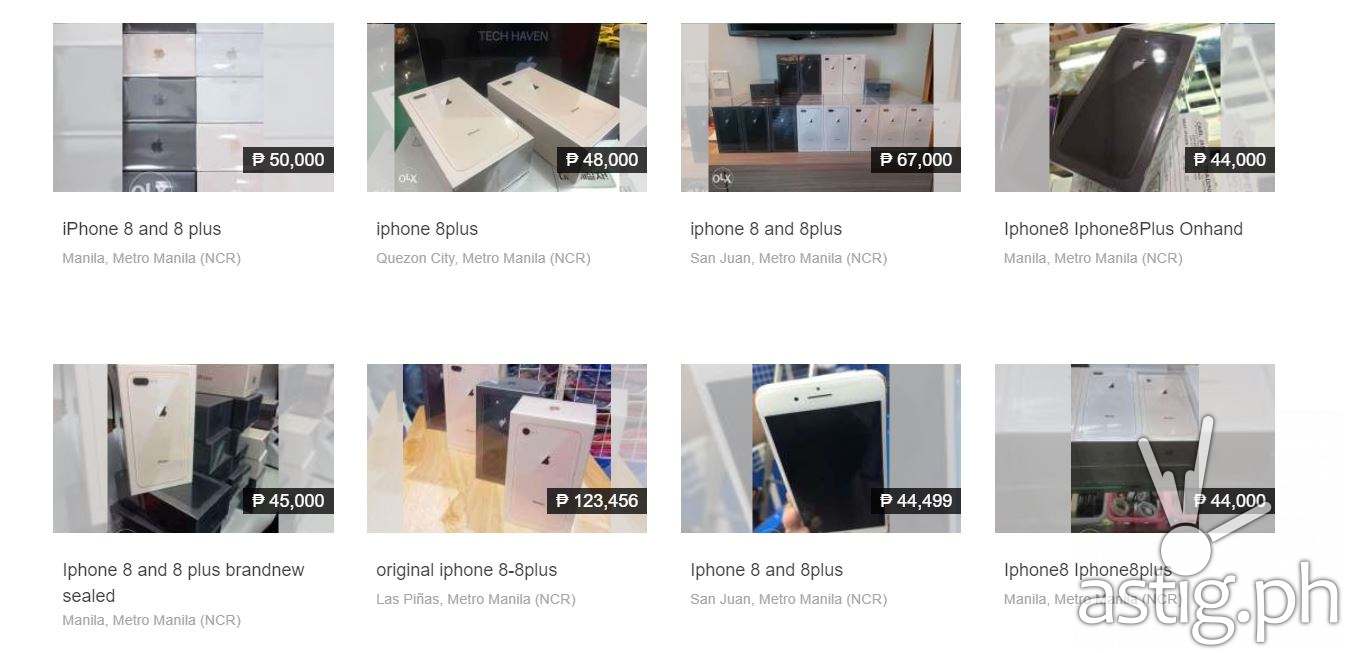 If these prices seem opportunistic, just remember that there was a time when Kimstore and Widget City priced the iPhone 6 Plus at a whopping P100K when it first launched?
Then again, the iPhone 8 and iPhone 8 Plus is not generally seen as a big upgrade from the iPhone 7 and iPhone 7 Plus. We do expect the prices to go down once local telcos Globe and Smart start offering the iPhone 8.
In the meanwhile, we will just keep our fingers crossed that the iPhone X is priced reasonably once it becomes available in the Philippines.
iPhone 8 and iPhone 8 Plus price chart: Philippines
| 1 USD = P50.69 | iPhone 8 (64 GB) | iPhone 8 (256 GB) | iPhone 8 Plus (64 GB) | iPhone 8 Plus (256 GB) |
| --- | --- | --- | --- | --- |
| Kimstore | P44,500 | P48,500 | P48,500 | P55,500 |
| Widget City | P44,500 | P50,000 | P48,500 | P55,500 |
| OLX (lowest price) | P44,000 | P53,000 | P52,000 | P61,000 |
| Apple store USA | $699 (P35,500) | $849 (P43,000) | $799 (P40,500) | $949 (P48,000) |