MANILA, Philippines – Pop icon Jolina Magdangal will be impersonating no other than boxing champ Manny Pacquiao this weekend (April 18 and 19) in the top-rating "Your Face Sounds Familiar." And the pressure on her seems to be building up as the whole country anticipates his mega-fight with Floyd Mayweather Jr.
"That I got assigned to impersonate Manny Pacquiao comes at a perfect time. It was not intended to happen just because he has an upcoming fight. Any of us could have been picked to transform into Manny. Whether I win or lose, I'm happy that I get to impersonate him," said Jolina.
"Those who are unable to come near him should just take a picture with me," she joked.
This is not the first time Jolina will be impersonating a man, as she previously impersonated Guns N' Roses vocalist Axl Rose. She said she even finds impersonating men more exciting because it makes her look entirely different.
"Manny Pacquiao has a distinct sound, moves, and facial expression. He has a signature smile. I'm pressured but more excited. Copying his voice and how he talks will definitely be the most challenging part. I'm also hoping that I will look exactly like him so I can pull it off," added Jolina.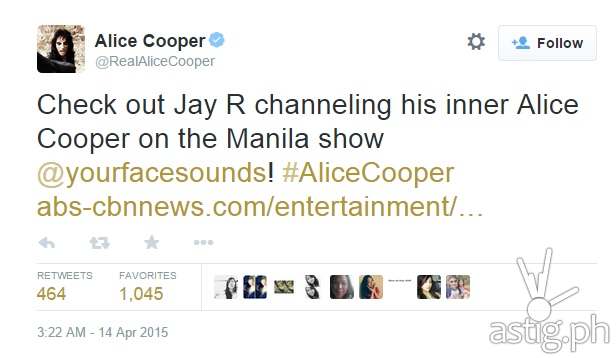 Meanwhile, Jay-R's is more inspired to study his music icons especially after the real Alice Cooper posted on Twitter a link to the RnB star's performance as the rock icon in "Your Face."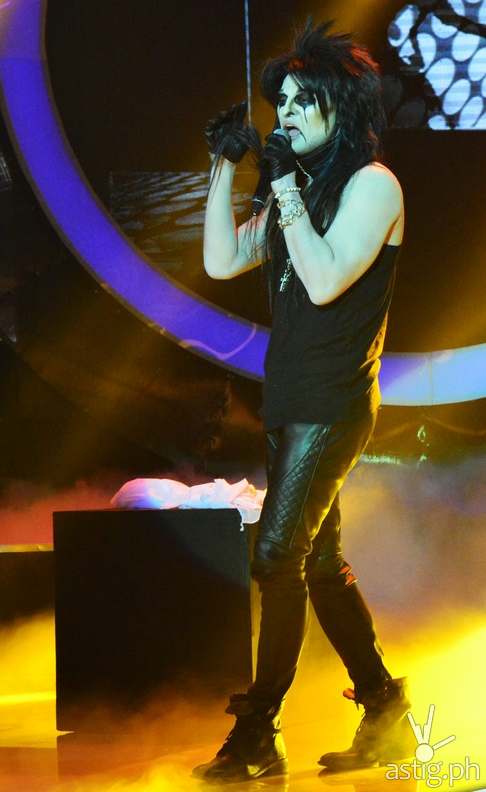 Co-performers Maxene Magalona and Edgar Allan Guzman, on the other hand, also have a tough task of impersonating music icons of the opposite gender. They will transform into Vhong Navarro and Toni Gonzaga, respectively.
Karla Estrada will again show off her vocal chops as Mariah Carey, while Tutti Caringal will be made over as Aeromsmith vocalist Steven Tyler. Nyoy Volante will try rapping as Apl de Ap, while Jay-R and Melai Cantiveros will impress as their own versions of Tom Jones and Cyndi Lauper.
Don't miss "Your Face Sounds Familiar" Saturdays after "MMK" and Sundays after "Rated K" on ABS-CBN. For program updates, like www.facebook.com/yourfaceph, follow @YourFacePH on Twitter and Instagram, or visit yourfacesoundsfamiliar.abs-cbn.com.