"Jollibee aims to bring joy around the world, especially for children, and help brighten their lives so they can be agents of change," said Francis E. Flores, Jollibee Global Chief Marketing Officer and Philippines Head of Marketing. "With Miss Universe, we found a kindred institution with the goal to inspire and empower young people."
The Philippines' number one fast food chain, Jollibee, has always dedicated its efforts to bring joy to Filipinos of all ages, wherever they are in the world. In line with this commitment, Jollibee—together with the Miss Universe Organization—brought an afternoon of joy and inspiration to young orphaned girls from the Concordia Children's Services.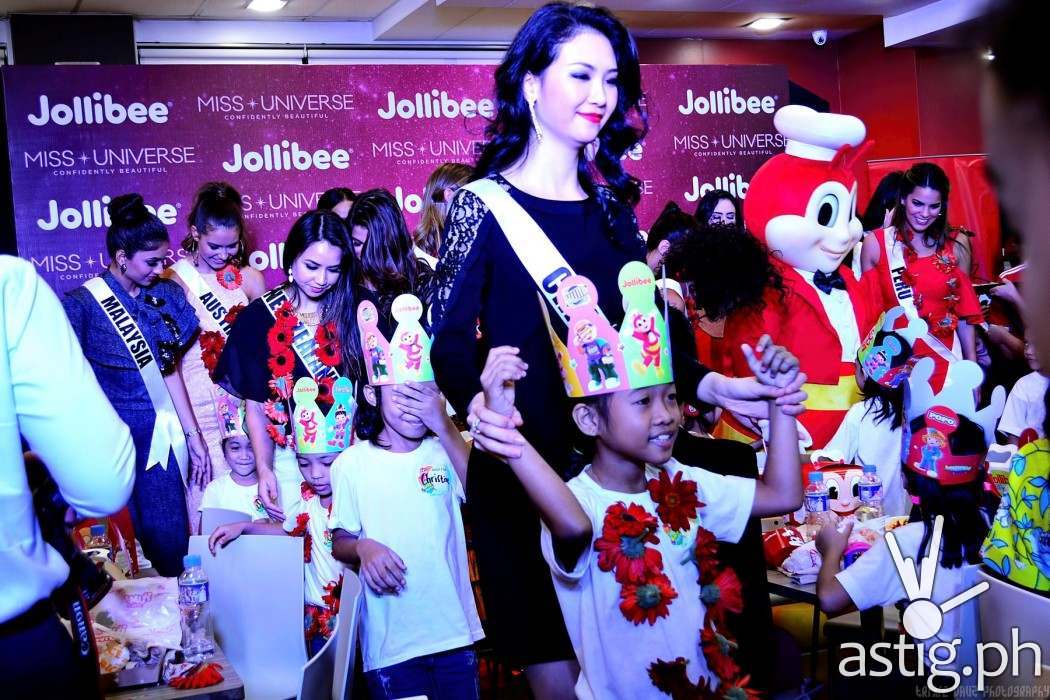 Twenty-four candidates of the 65th Miss Universe Competition graced Jollibee's Blue Bay branch last January 23, 2017 to get to know the Concordia girls through a shared meal of Jolly favorites.
The Philippines' very own representative was joined by other pageant contestants from Barbados, Brazil, British Virgin Islands, Canada, China, Colombia, Costa Rica, Dominican Republic, France, Indonesia, Malaysia, Netherlands, New Zealand, Nicaragua, Peru, Sierra Leone, Spain, Thailand, Uruguay, USA, Venezuela, and Vietnam.
The Miss Universe Organization is an advocate of real, positive change in the world, starting with empowering young women to initiate advocacies in their local communities with the potential to reach a global audience.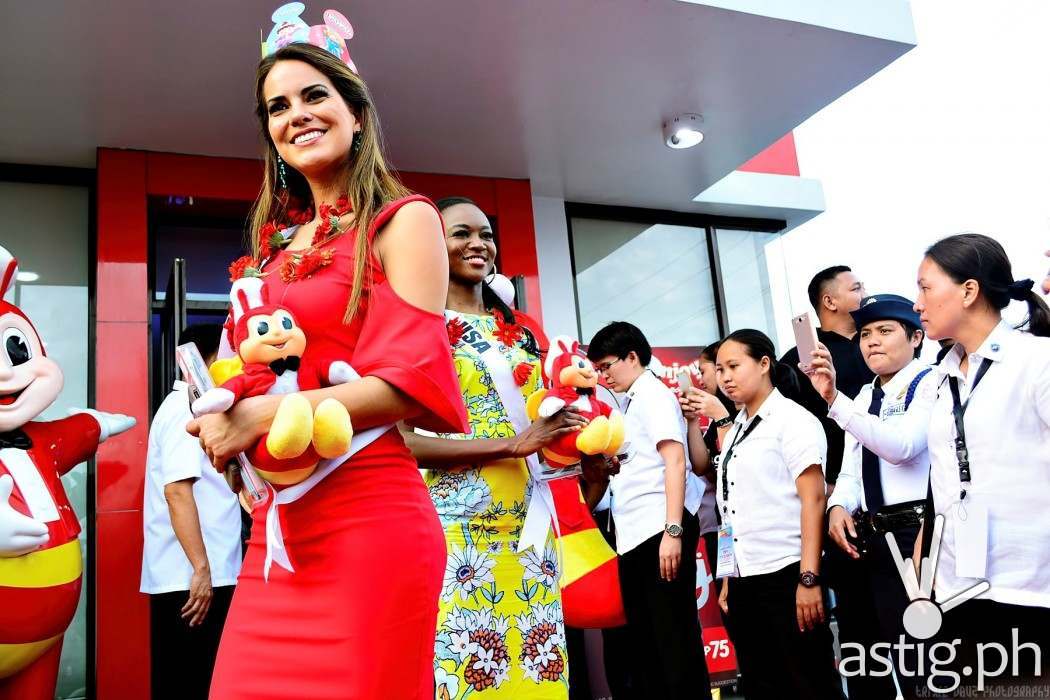 Based in Sta. Mesa, Manila, Concordia Children's Services is a safe haven for over 100 vulnerable children who have suffered through abandonment and neglect. Staffed by empathetic social workers, the organization works with orphaned and abandoned children to ensure that they will grow up with a proper education, dignity, and accountability.
The fast food chain believes that meeting the Miss Universe candidates will be instrumental in the personal development of the Concordia girls, who need positive role models to inspire them to become truly confidently beautiful inside and out.
"Jollibee shares our country's desire to show off the best of Filipino destinations, artistry, food, and experiences to the most beautiful women of the universe," added Flores. "Like the candidates who are representatives of their respective countries, Jollibee represents something truly Filipino. Our products, stores, and even our mascot are national icons in their own right, and a source of pride for millions of Pinoys," said Flores.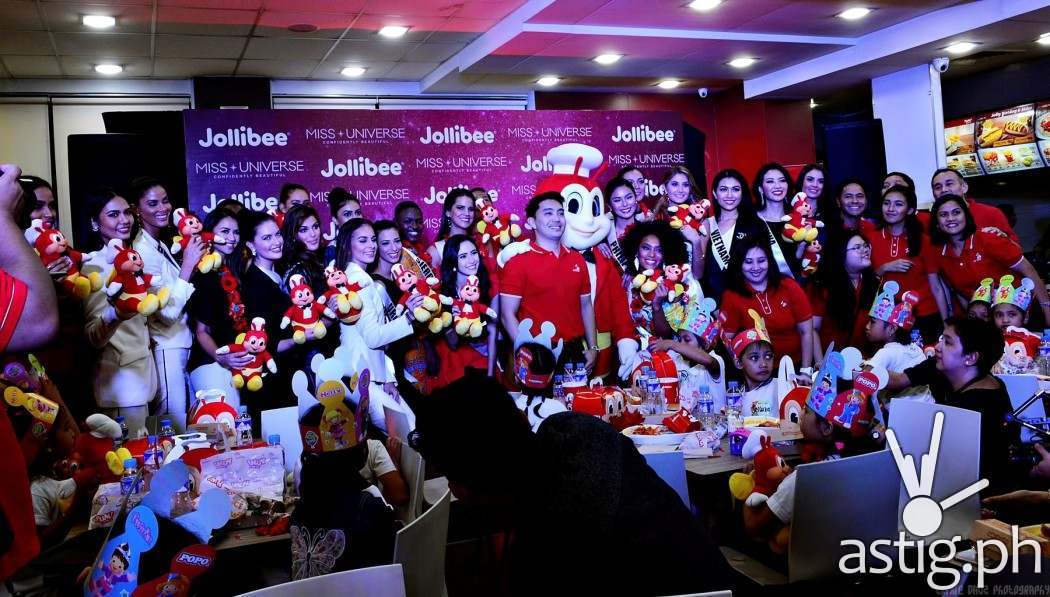 To date, Jollibee has a fast-expanding international network of stores and is an emerging major QSR player in the world. As of November 30, 2016, Jollibee has 81 stores in Vietnam, 34 in the United States, 14 in Brunei, 10 in Saudi Arabia, 3 in Hong Kong, 1 in Bahrain, and 4 each in Qatar, Kuwait, Singapore, and the United Arab Emirates. This achievement is a source of national pride for many Filipinos living and working abroad, who get to share the inimitable Jollibee experience with their families, friends, and colleagues of different nationalities.
The fast food chain is known for a wide variety of best-selling products tailored to fit Filipino palates, including its flagship offering Chickenjoy, the Yum! Burger, Burger Steak, Peach Mango Pie, and Miss Universe 2015 Pia Alonzo Wurtzbach's favorite snack, the Jolly Hotdog.
"Jollibee will continue on its mission to bring joy and remain as a strong icon of Filipino pride." concluded Flores. "It is our honor to share the joy and the Philippines' best with the most beautiful women in the universe."