I met Dr. Claudine Roura at the Contours event and became intrigued with the LaserFit Treatment.
The official website describes the treatment as a "holistic approach to weight loss and body contouring g that combines a mixture of non-invasive full body cold laser exposure for melting fat, a 10-minute interval training workout for burning the melted fats, and proper nutritional recommendations and diet guides to help the patient reach his goal."
As a techie I was curious how non-invasive laser can melt fat, and the fitness nut in me appreciated how physical activity and proper diet is factored into the program.
After finishing six sessions I can see how it can be very effective. If you are considering this treatment, 5 things you need know:
1. How does cold laser feel?
The cold laser component of LaserFit makes use of low-level LASER to break down fat cells. The laser is then aimed at specific parts of your body where you want to burn the most fat.
Typically you lie down in your underwear as the laser goes through your body, which can feel slightly warm on the inside, but still quite comfortable – it almost feels like nothing.
Make sure to ask the therapist to lower the air conditioning as the room can get really cold lying there in your underwear.
2. How does it work?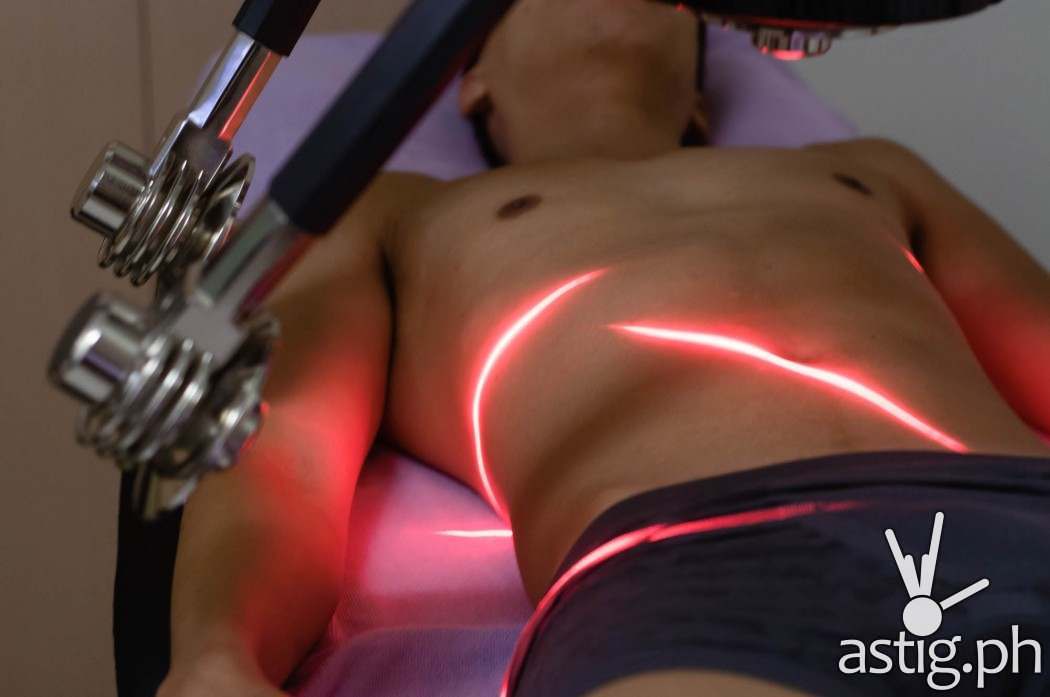 At Contours they use a machine called the Zerona. There is one unmovable mount and four movable heads that can be used to aim laser beams at different areas of your body.
For whole body laser sessions, the movable heads are spread throughout your body to include the arms, thighs, etc. but they can be positioned to focus only on the tummy area.
The machine is programmed to do 20 minutes at the front and 20 minutes at the back for a total of 40 minutes for one session.
LaserFit is a holistic program designed to change your lifestyle, so aside from the cold laser you are also supposed to perform exercise and change your eating habits.
3. How long does one LaserFit session last?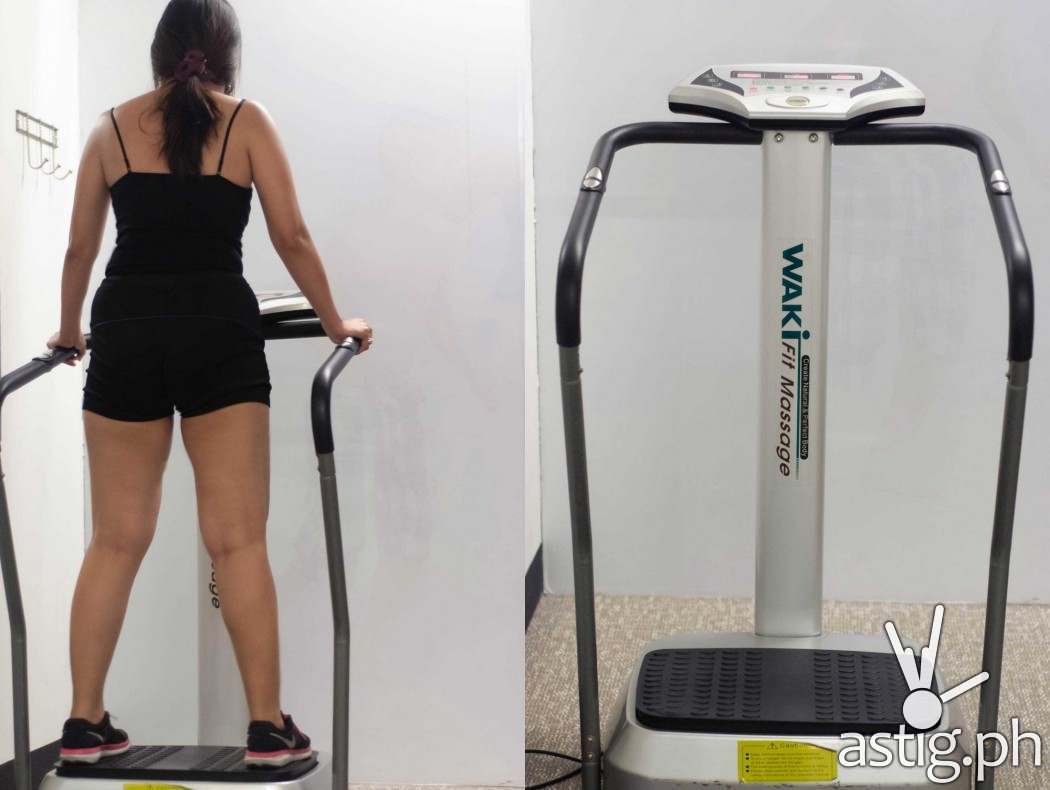 One LaserFit session is composed of two parts: the first part is the cold laser session which lasts 40 minutes to melt body fat. The second part is composed of one or two 10-minute interval training workout to burn the melted fat.
If you are in a hurry you can skip the second part and only do the 40-minute cold laser session.
The exercise portion also consists of two parts: first, you follow a pre-recorded video for a 10-minute intensive workout session.
Then, you spend 10 minutes on the Vibratrim – you stand on a machine that shakes your entire body really fast, resulting in the same amount of calories burned as a 30-minute jogging session.
4. How many sessions do you need to start seeing effects?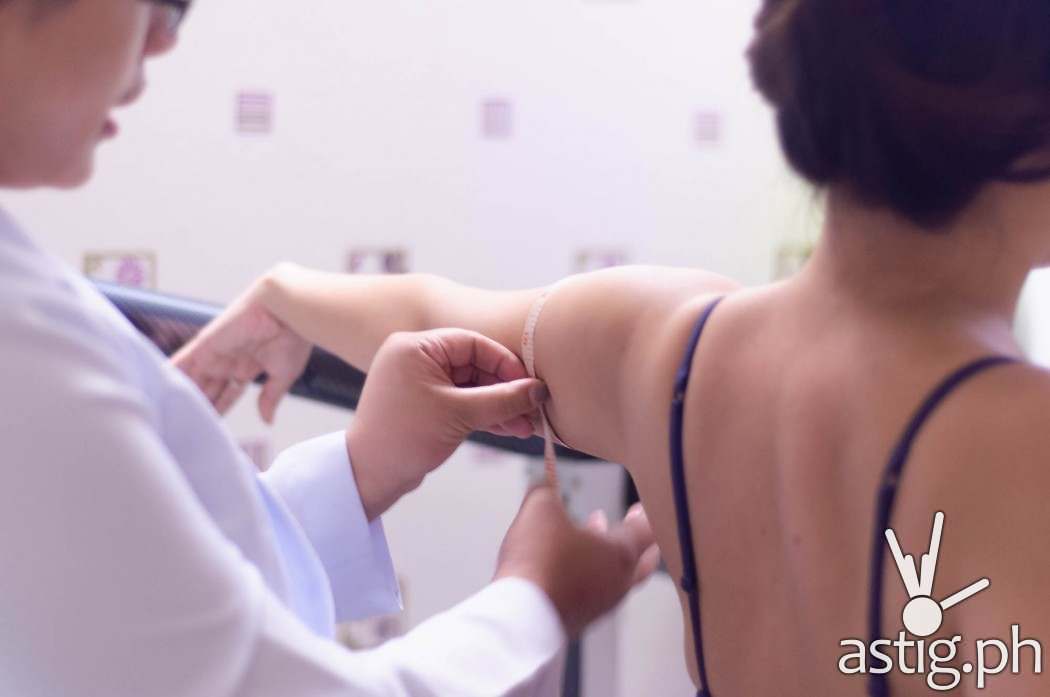 Typically patients see results after six sessions. The therapists at Contours will take your body's measurements before your first session, then again two weeks after your last session to see the effects of the treatment.
Personally, people have commented that I looked thinner, and I saw a noticeable reduction in the amount of fat surrounding my abdominal area.
My fiance Kax Merioles also took the same treatment, and I noticed her getting slimmer as well.
5. How much does a LaserFit session cost?
Laser Fit costs Php 5,500 per session. Contours sometimes offers promos at deal sites, and you can try to negotiate a discount – simply mention that you saw this post on ASTIG.PH so they know we referred you!
CONTOURS ADVANCED FACE AND BODY
Website: http://contours.com.ph/
Facebook: https://www.facebook.com/Contours.ph
Email: consult at contours.com.phAddress: 2nd floor, South Park Plaza, Paseo de Magallanes, Makati City, Philippines
Phone: +632-5564878, +6324035533,+639151163911Address: 5th floor Bldg A, SM Megamall, Mandaluyong City
Phone: +63.2 635.4984