Lenovo Yoga 9i is the newest addition to Lenovo's flagship lineup of convertible laptops. It is the much anticipated addition to the Lenovo flagship convertible laptops, the Lenovo Yoga Series.
It features the iconic 360-degree flexible design that the Yoga laptops have had as their staple signature around a decade ago, redefining the industry.
Hit play to watch our hands-on review video on the TechKuya YouTube channel or read on for our full review.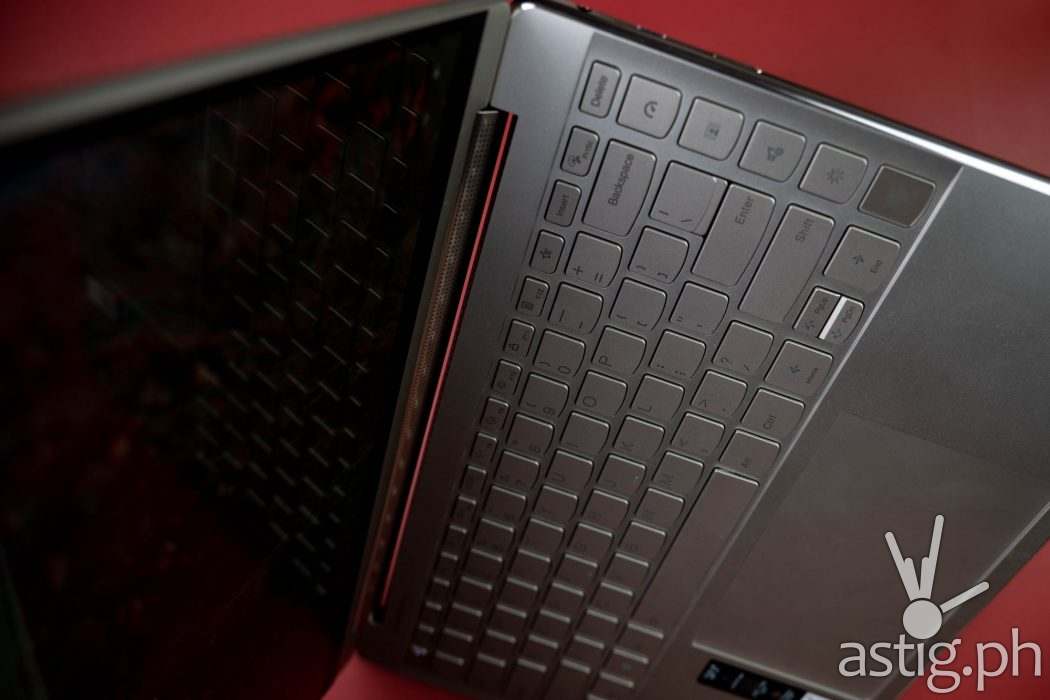 It features its precision-machined, aerospace-grade aluminum and it also has the all-new "Comfort Edge" jewel design, which makes this both a statement piece and an entertainment powerhouse that can be brought anywhere easily weighing at just 1.4kg and as thin as 15.25mm.
There is a singular USB port on the left side of the laptop as well as 2 Type-C ports on the left side, as well, and an additional one on the other. There is a 3.5mm audio jack  also on the right side. Power button on the right side of the laptop as well.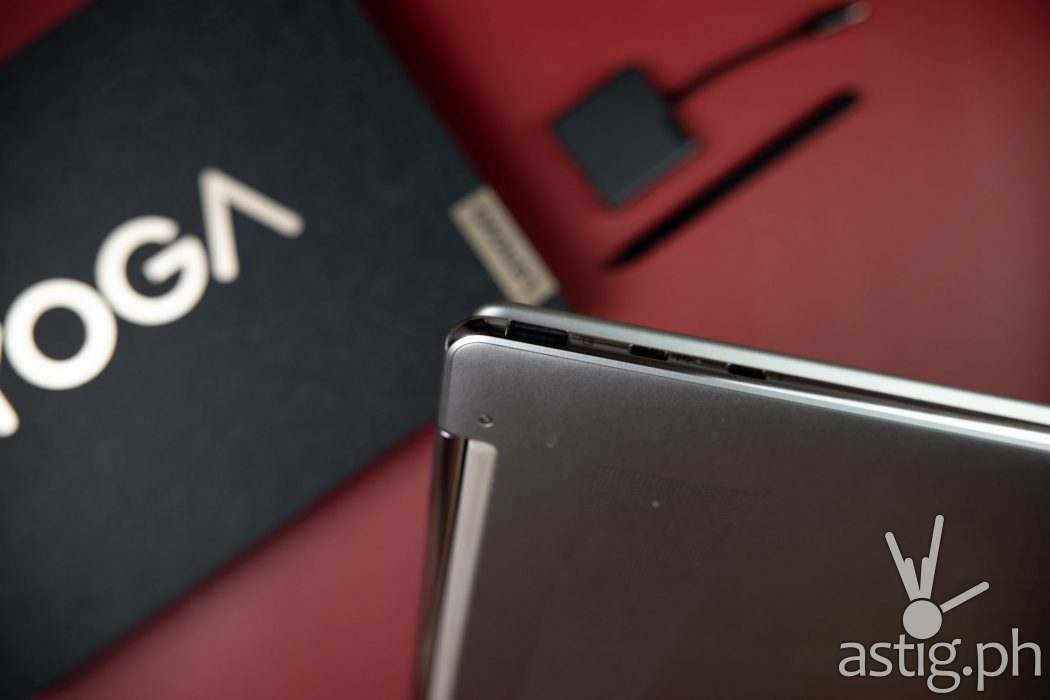 Display
The Lenovo Yoga 9i's monitor is a 14″ Lenovo PureSight OLED True Black 2.8k 90Hz OLED Multi-touch display that has a four-side narrow bezel with a 90% active area ratio that helps us see more vertical content when browsing the web or working on documents.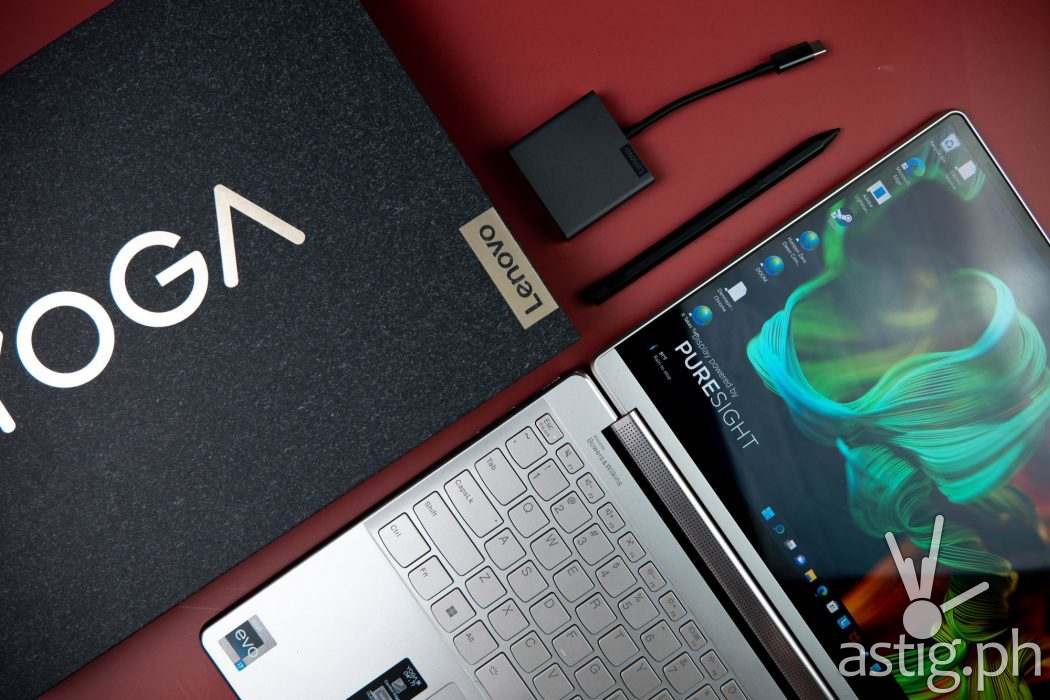 The OLED breakthrough self-lit technology enables ultra-wide viewing angle with minimal brightness, contrast loss and colour shift when viewing from different angles.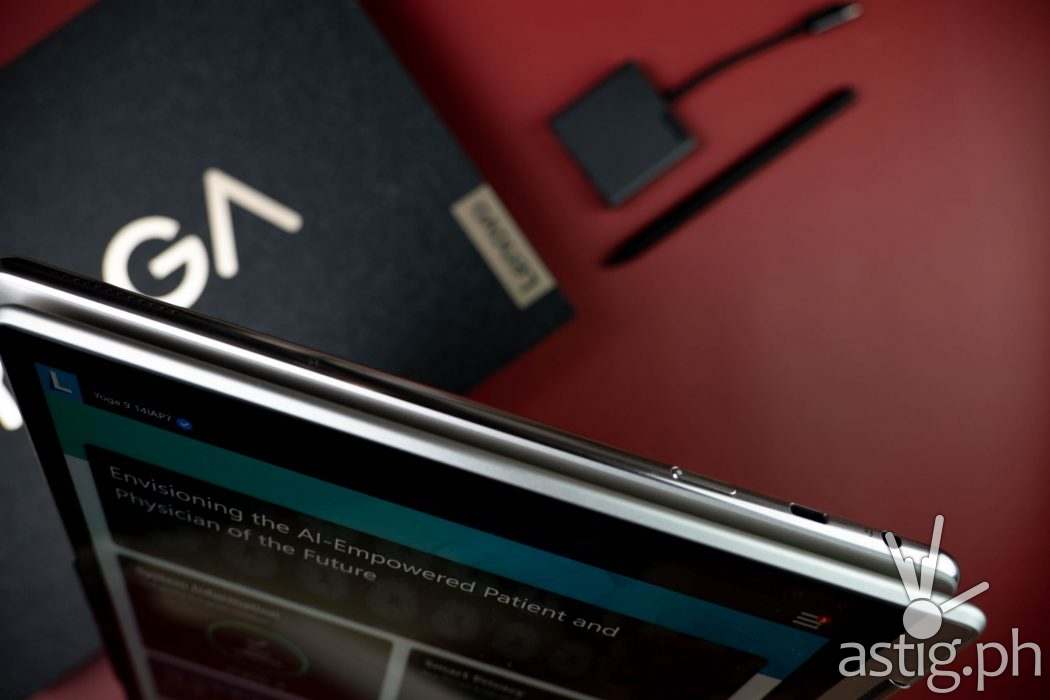 Great for movie marathons with your family and friends. It's also Dolby Vision HDR certified that's capable of showing bright colours with a wider colour contrast and scene-by-scene colour and brightness optimisation.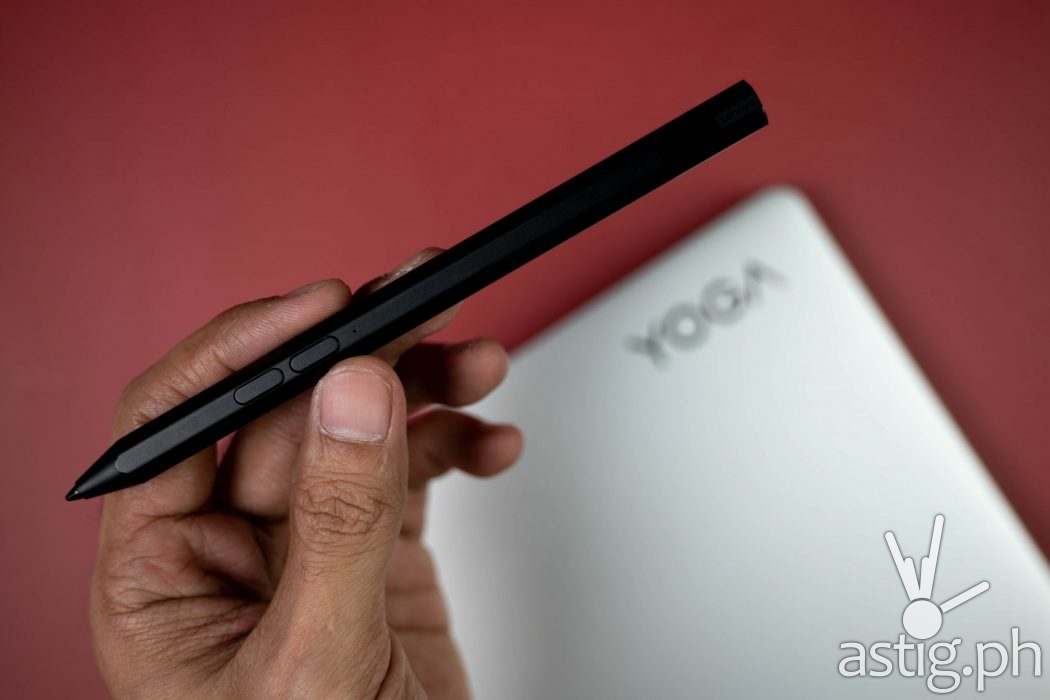 There is also an inclusion of the Lenovo Precision Pen, where it can provide artists with a way to draw on the screen itself without having to rely on a third-party hardware such as drawing tablets.
Audio and input
Below the screen, we also have the first ever Bowers & Wilkins rotating soundbar speakers that adapts to how you are using it.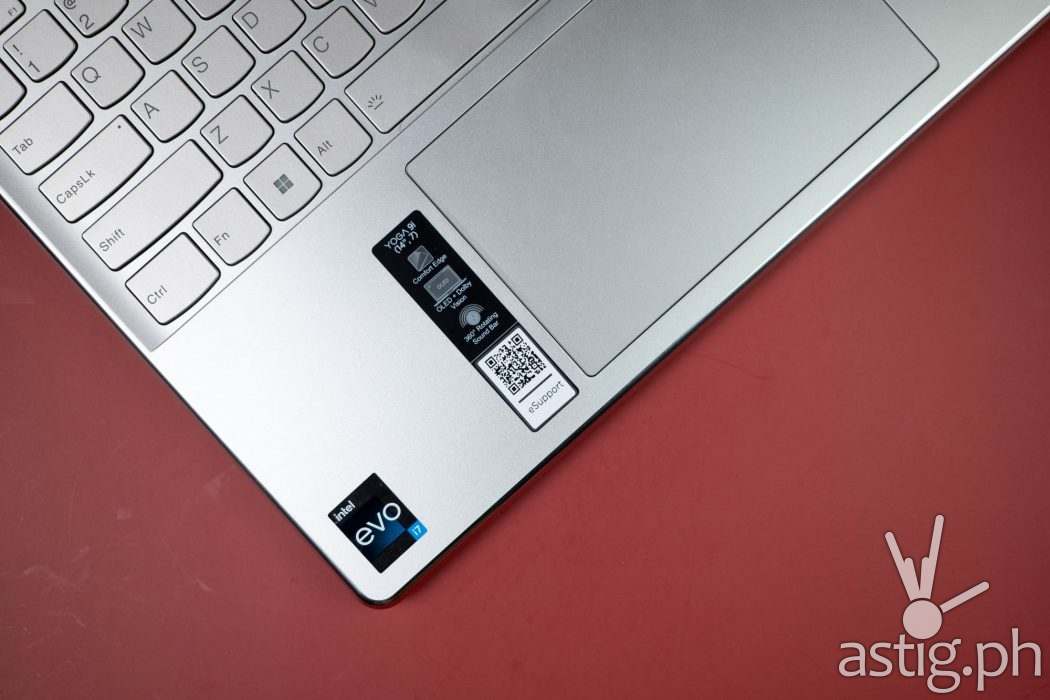 The touchpad has been increased by 45% compared to its predecessor, facilitating new multi-finger gestures with Windows 11.
Cooling, performance
The addition of a dual fan and pipe design features two 40% larger fans and 0.1mm fan blades for better airflow. These said cooling holes can be seen on either side of the laptop, as well as under it.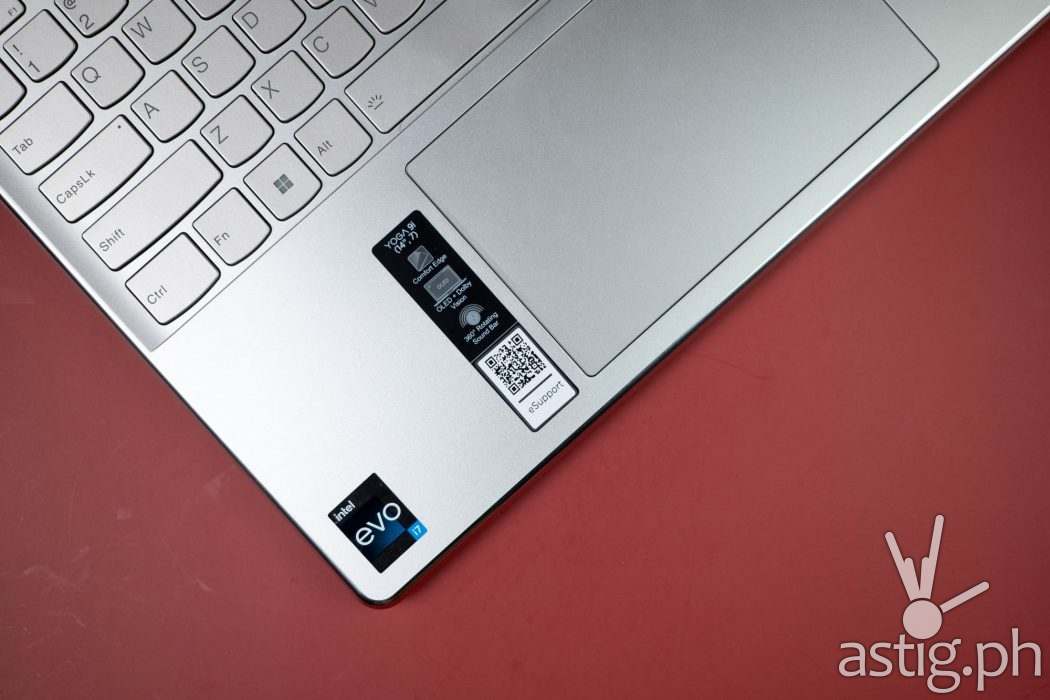 The Lenovo Yoga 9i embeds the all-new 12th Gen Intel Core P-series processor with performance hybrid architecture that features up to 6 performance and 8 efficiency cores built on the new Intel Core i7 processors.
It features 16GB DDR5 of RAM with a 1TB PCIe Gen 4 SSD for internal storage. The Lenovo Yoga 9i is powered by Windows 11.
Web camera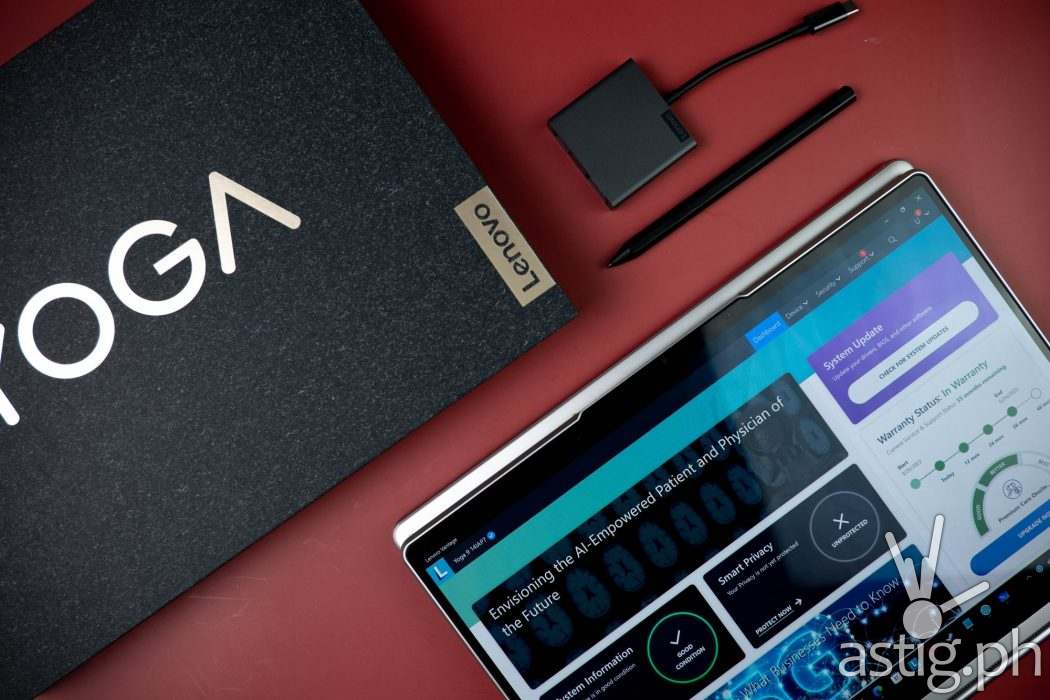 It has a 1080p camera, that's great for video calls or if you want to take photos while you're on your laptop.
They've also included a Smart Appearance mode for the camera so that you could look your best in photos and in video calls. There is also a little notch that you could flip so that you could have some privacy, if you so need some.
Battery life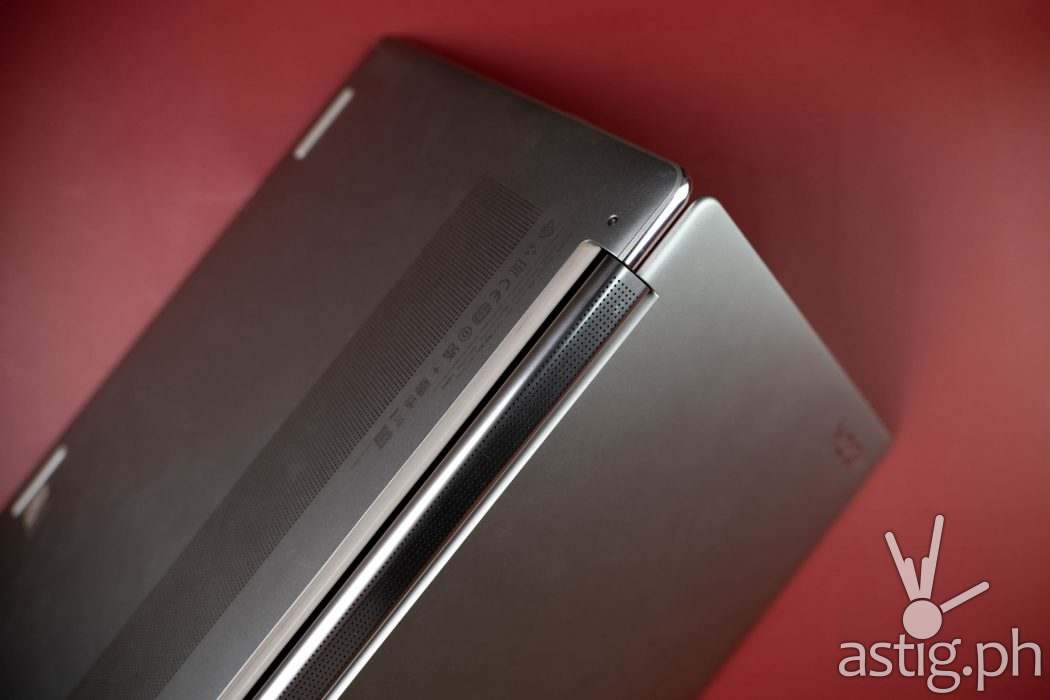 The Yoga 9i can provide up to 14 hours of battery life, which is great for working and for entertainment while you're on-the-go.
There is the Lenovo Smart Power that optimizes the laptop for best-in-class performance by letting consumers ramp up to max power by pressing the Function key and Q or through a 1-click function key to shift into Performance Mode.
User experiennce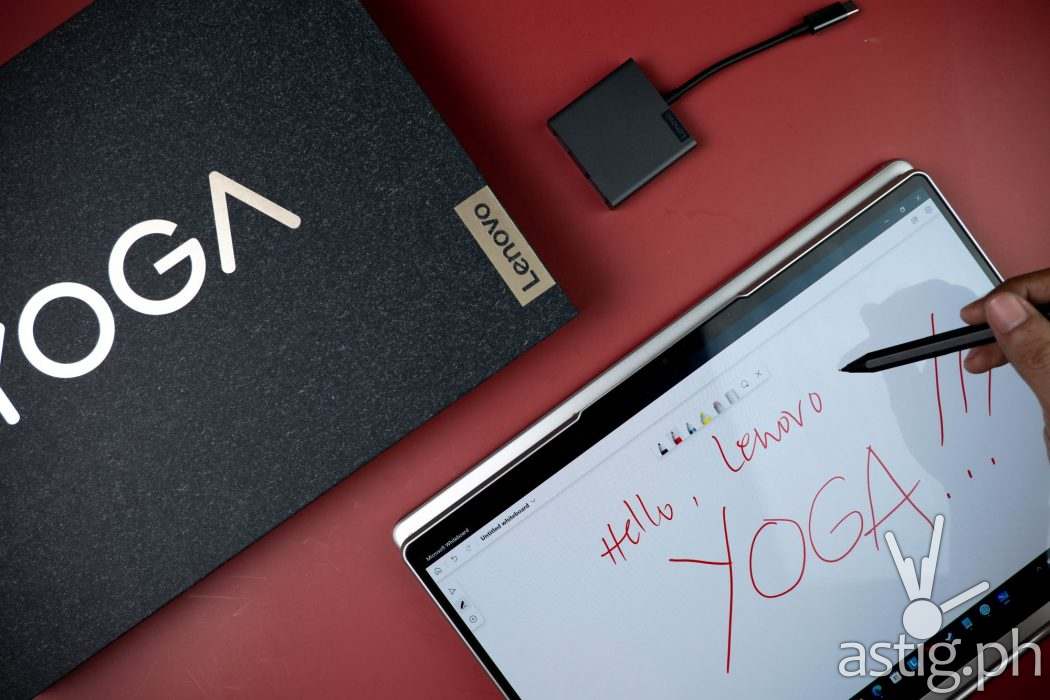 The Lenovo Yoga 9i is great. The colourways are nice, the oatmeal colour, especially. Its not really something that I'm used to seeing as a colour for a laptop. The rounded edges are great for when I want to handle the laptop as a tablet. Especially with the Lenovo Precision Pen… which honestly kind of disappointed me.
The pen's not that responsive, even if I'm just casually writing out something or testing the product out. It cuts out at lines when I'm writing words, I'll have to go back multiple times for when the line breaks when I'm drawing. It was honestly a bit hard to use.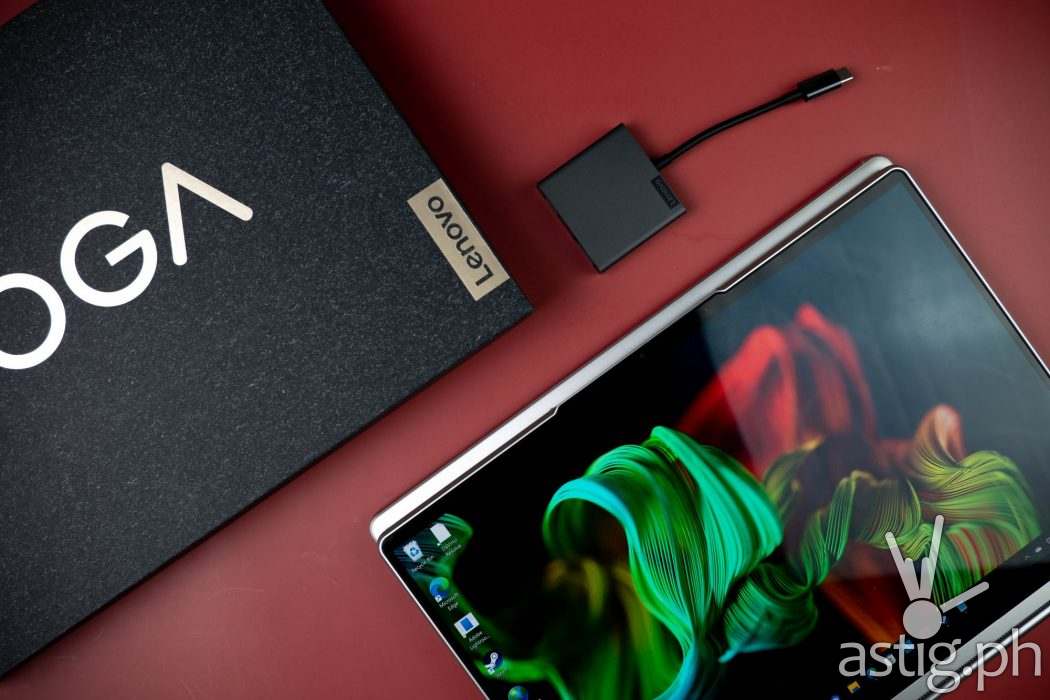 It also tends to "stay on," if that makes sense? Like, I would shut it down via the normal means, in the windows menu. Then I would prop open the monitor and it would automatically turn on. Which is kind of new for me, to be completely honest.
It kind of makes me wonder if it really was off in the first place and how it affects the battery in the long run. As well as leaving it on my desk propped open, I would walk past it and the screen would light up.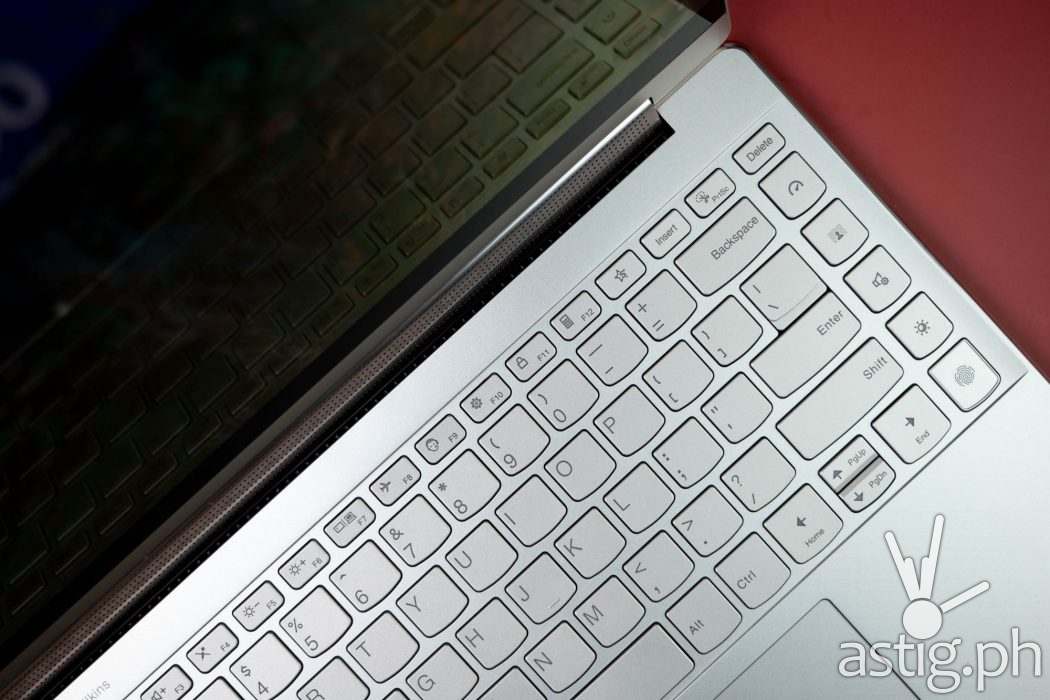 I'm not really used to the flat layout when it comes to keyboards anymore, since I spend most of my time with a mechanical keyboard at a desktop computer, but that's purely subjective. Typing on it is very quiet, I will say that. The additional buttons on the side with the performance mode button, a blur background button, audio optimization button and the light mode and dark mode toggle button … some of them are kind of unnecessary, in my opinion.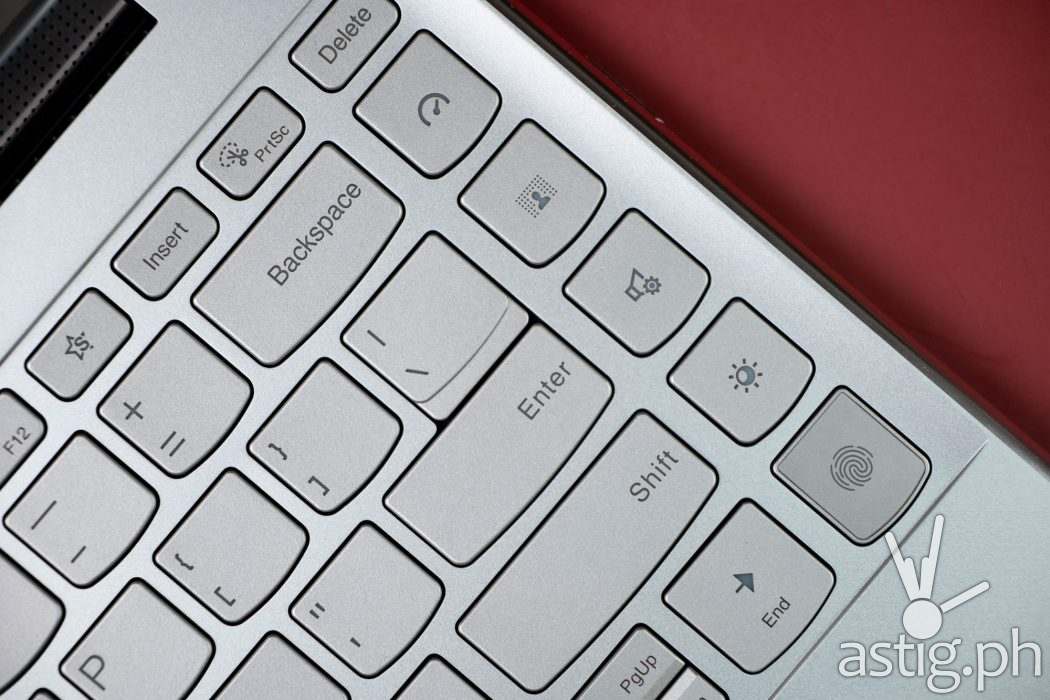 With the exception of the performance mode button and the sound optimization button. Blurring your background is great if you want to look professional and hide the background that you have during zoom meetings and such, but a dedicated button for it is unnecessary. As well as a button toggle specifically for when you just want to switch from light mode to dark mode.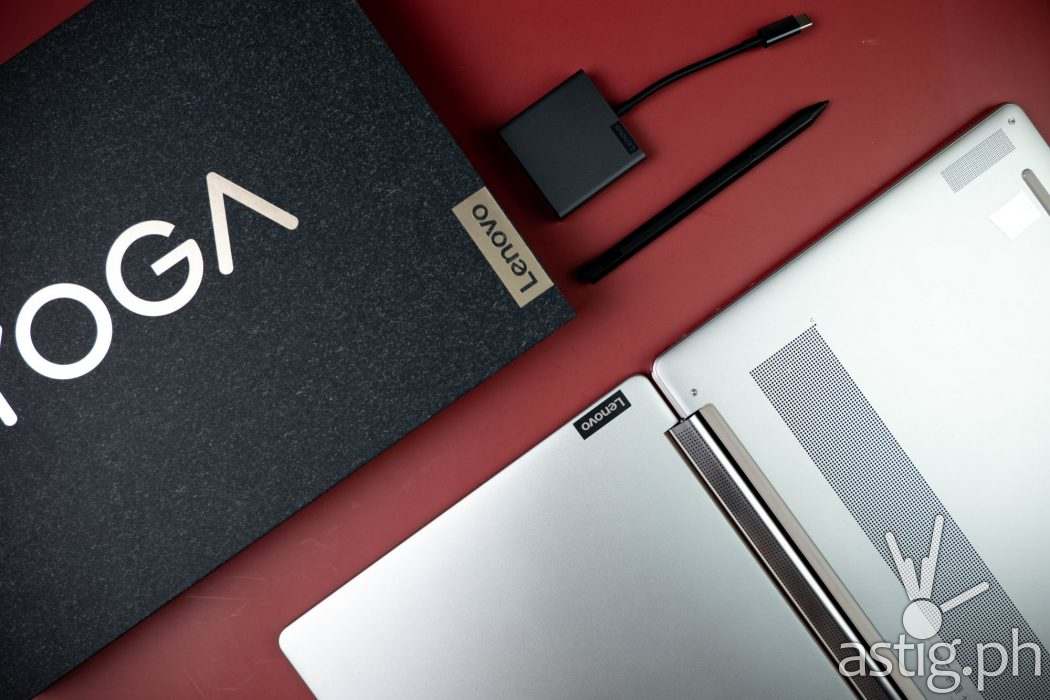 There is also a bit of an issue with its cooling for me. I regularly stay in a room where its almost always at upwards 38 degrees Celsius, so it gets a bit hot. When I'm using the laptop on my literal lap, it does tend to get hot as well, even with the multiple fans. And since the build is also aluminum, the heat transfers fairly easily onto my skin. Addition to the fans, its also a bit loud.
It is, however, very responsive, given the 16GB RAM that's installed into it. A hefty 1TB internal storage, as well, great for someone like me who does a lot of video editing. It lessens the need for me to have to have an additional expense for external storage.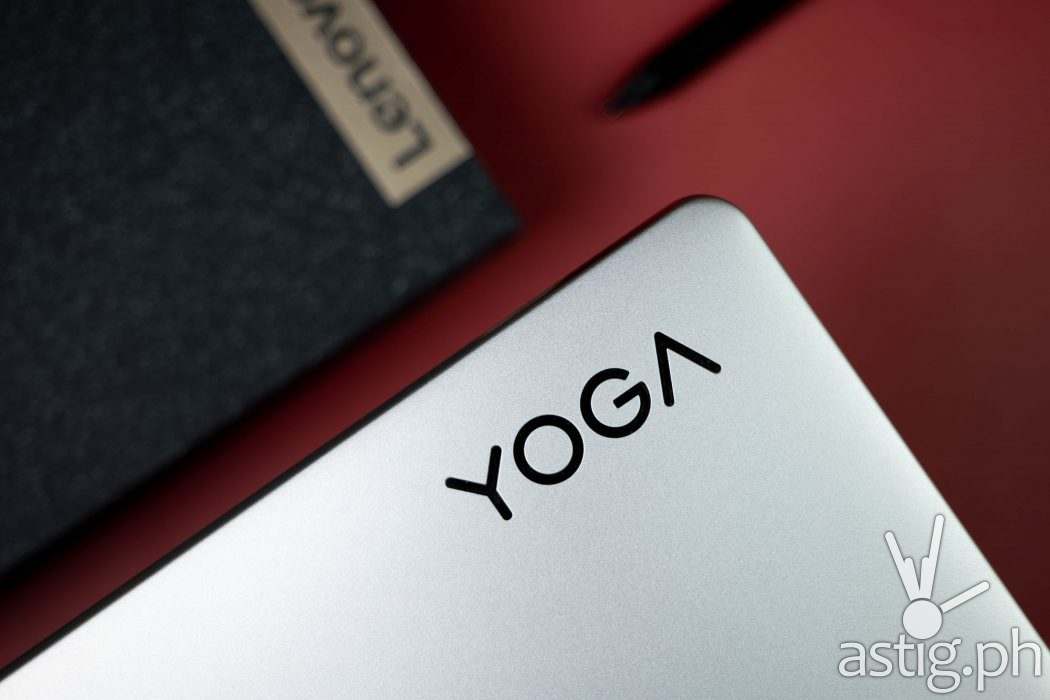 Overall, this is a great laptop for those in need of a laptop that's very flexible (pun intended) and very heavy duty in a sense that it can keep up with heavy workloads such as video and photo editing and even light workload such as paperwork.