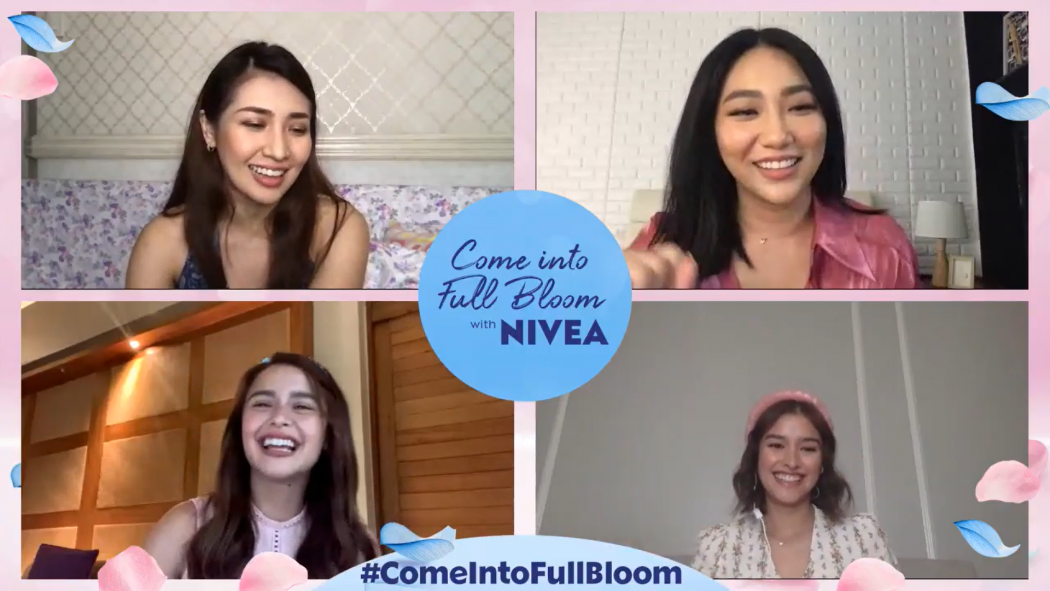 These ladies show us the real importance of taking care of yourself
We all know this uncertain time can be tough on everyone, but there's no doubt in our mind that everyone's health is the top priority. Whether it's physical, mental, or emotional, we could all use a little self-care every now and then. It isn't enough to be vigilant, we also have to be wise in choosing what we put on our skin and using products we know and trust to help us #ComeIntoFullBloom.
Beiersdorf Philippines Inc. Marketing Director Jamie Sanico-Sy Ching said it best, "Above all else, Nivea puts caring as its utmost priority. We know that healthy, naturally beautiful skin is something we really need to have to make sure that we are comfortable and worry-free to do other things." Hence, the Nivea Blooming Pink Range was born—for healthy, beautiful, glowing skin you can easily achieve at home.
In the recent weeks, Nivea conducted it's very first online event. Set in the Nivea Pink Virtual Room, the online conference was hosted by Roxanne Montealegre and featured Nivea girls Raiza Contawi, Yassi Pressman, and Liza Soberano. The girls talked about the importance of self-care during these trying times. "I realized how important it is to balance out our lifestyle by eating the right food, drinking a lot of water, getting enough sleep, and even exercising." Liza shared. "It's also good that we have a good support system that can help take care of our skin at the same time."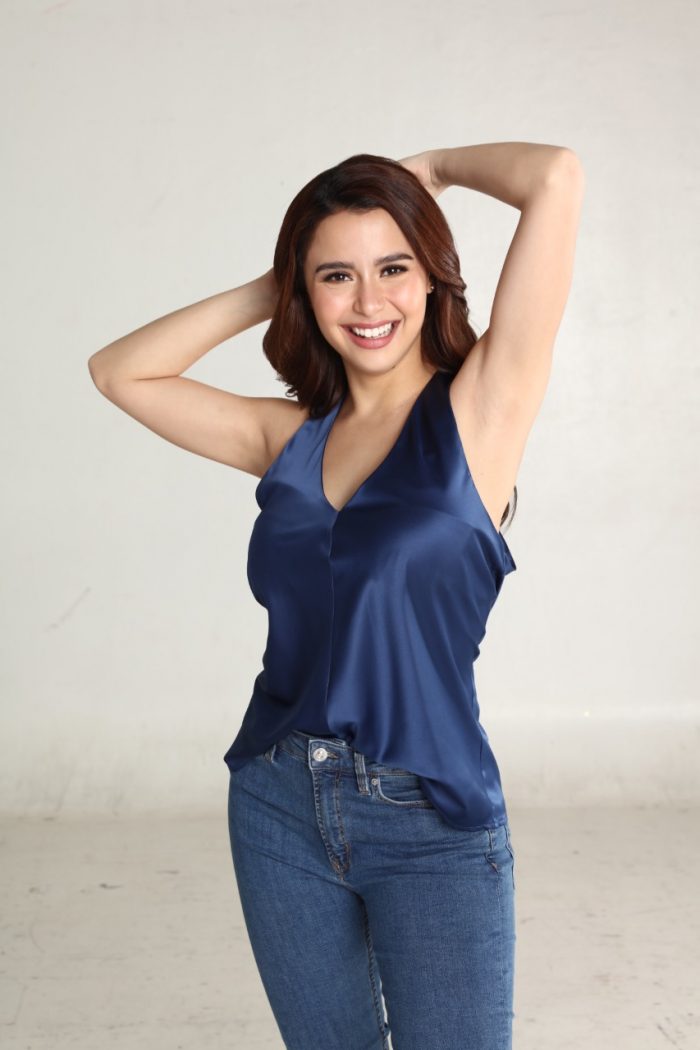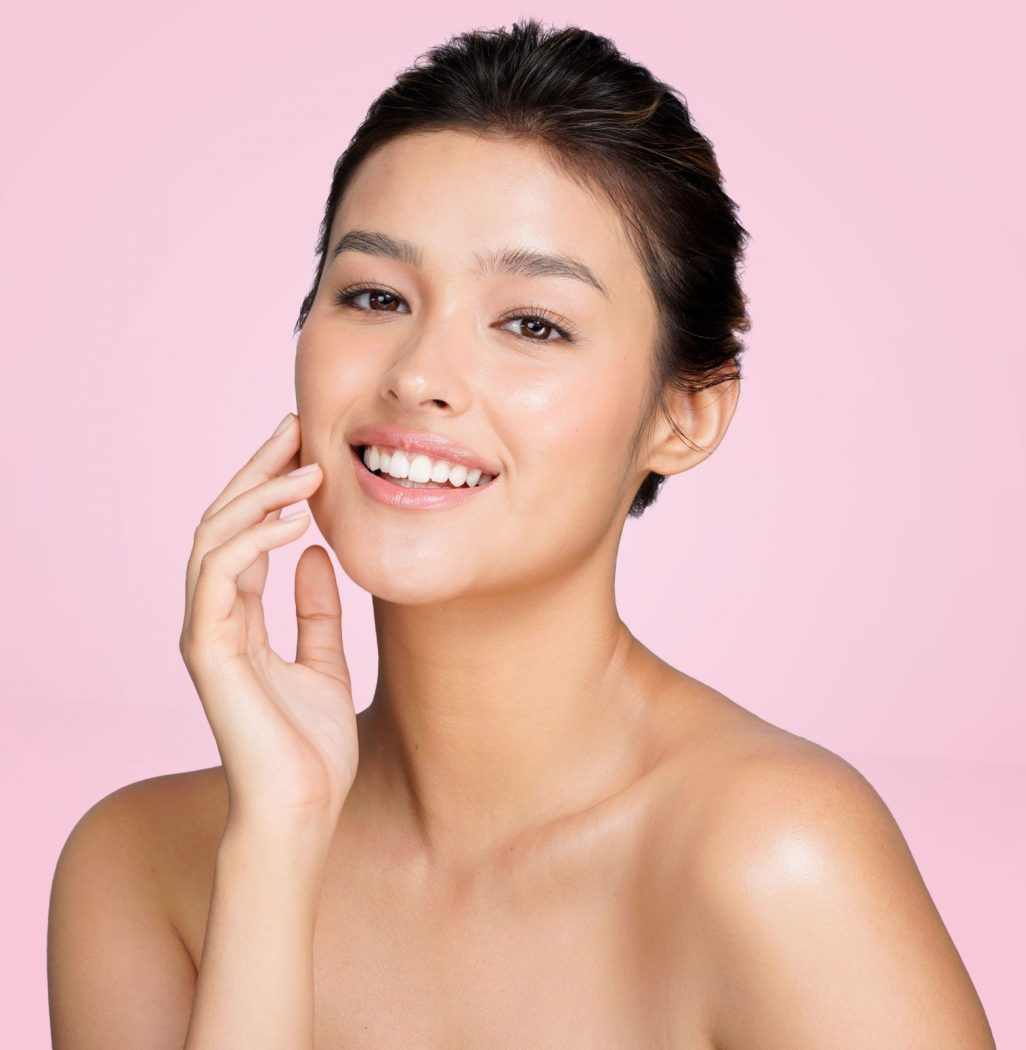 What kind of good support system? "The Nivea Pink Range came at the perfect time, especially now that we're kind of doubting ourselves and ang confidence natin bumababa because of what we're experiencing," Raiza said about Nivea's newest range. "It's nice to have a routine and products that effectively work for our face and body."
After all, nothing good happens overnight, and good skin needs a good attitude to go with it. "When you try to listen to the women around you and how they grew into themselves, it's inspiring because lahat tayo nagbabago hindi lang sa panlabas na anyo kundi with our responsibilities or the way we look at life," Yassi explained. "As long as you keep surrounding yourself with positivity and people who want to make you better, you find it easier to open yourself to that. Blooming is a process and we'll all grow together."
So what's been keeping these girls blooming all throughout quarantine?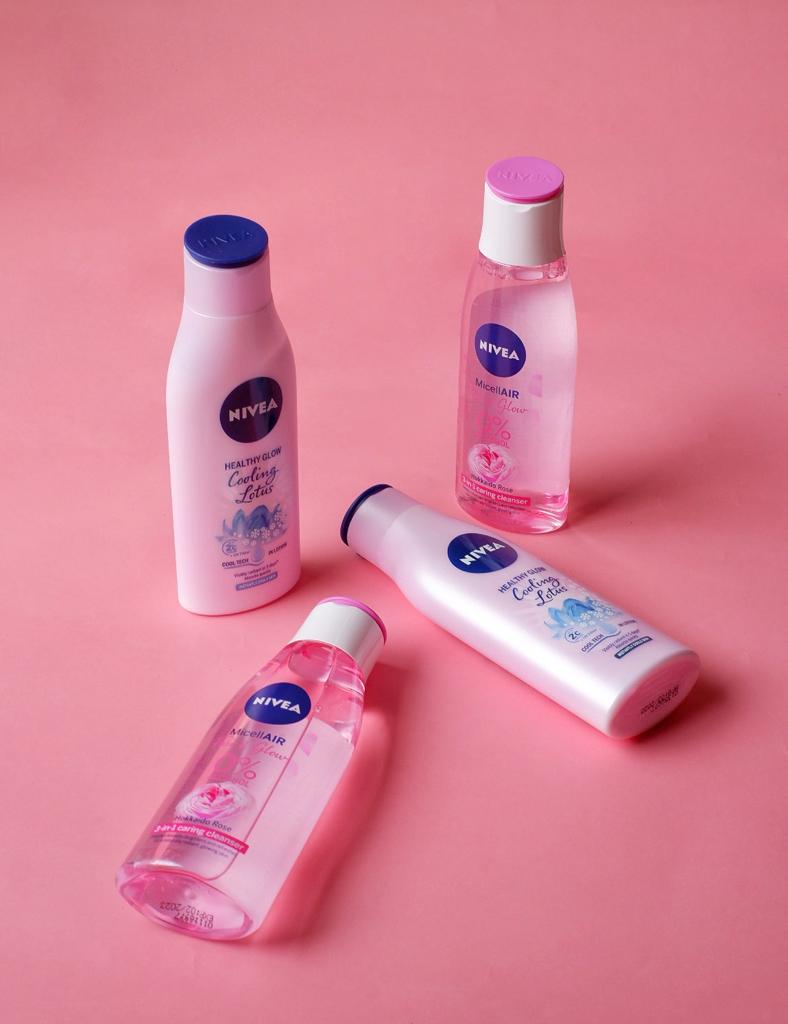 NIVEA Whitening Deo Essence 0% Alcohol in Hokkaido Rose
"One thing that really helped me whiten my underarms was my Nivea deo," Yassi shared. "My current favorite is my Nivea Whitening Hokkaido Rose Deo Essence." You can easily keep your underarms protected and taken care of with the right deo. It has 36x more anti-oxidants and natural ingredients like licorice and Vitamin E that provide natural and effective whitening for your underarms.
To prove it's effectiveness, Yassi did a TikTok dance challenge with confidence even as she raied her underarms. "It smells good. It smells like flowers," she laughed. "Kahit anong gawin mo for the whole day, lagpas pa whole day, because it gives 48-hour protection."
NIVEA Fair & Glow Whip Foam 0% Alcohol and Fair & Glow MicellAIR Cleanser 0% Alcohol
As for Liza Soberano, she's been keeping her skin healthy, glowing, and clean with the Fair & Glow Whip Foam 0% Alcohol and Fair & Glow MicellAIR Cleanser 0% Alcohol.
"I think we all know how drying alcohol can be on our skin since we've all been using it a lot lately," Liza shared. "But I love these products because they effectively cleanse my skin without drying it, plus they're also loaded with 36x antioxidants from the Hokkaido rose extracts and that gives you that glow everyone wants during quarantine." She proved herself exactly right when she busted out her face voguing skills, showing off her clear, glowing skin.
NIVEA Healthy Glow Cooling UV Lotion
Everyone wants to stay moisturized and healthy without the lagkit feel, especially with the frequent washing and bathing we need to do to keep ourselves safe against the virus. Raiza swears by the Healthy Glow Cooling UV Lotion. "This lotion has no lagkit feeling and I can vouch for it because I've been using it ever since I got it. Wala talaga siyang lagkit at malambot sa balat and meron din UV protection," she said.
She also performed the No Lagkit Test. To do this, she put on a little lotion on her forearm. Once the lotion was absorbed, she pressed a tissue onto her forearm and held it upright. As soon as she moved her arm, the tissue fell right off, proving that the lotion didn't feel sticky at all!
#ComeIntoFullBloom with Nivea and shop the Blooming Pink Range online or in physical stores. Start blooming confidently with NIVEA.
Nivea is available online at Shopee, Lazada, BeautyMNL or you can also head to your nearest Watsons, Waltermart, Robinsons, Shopwise, Pure Gold, and Metro stores nationwide.