A dentistry student of Centro Escolar University came to the rescue for an elderly man who was hit by a jeep on Thursday morning.
Marvs Rojas, the son of the victim, posted a photo of the incident in his Facebook account, with a heartfelt message to the unidentified student.
According to his post, which gained more than 2,000 shares in over 24 hours, the man was hit by a jeep causing him to fall and sustain a head wound.
The photo shows the victim sitting on the pavement, with blood running down his jaw. The female student — dressed in what was initially assumed to be a nursing student's uniform — was pressing a handkerchief on the wound.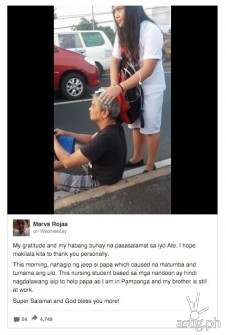 Rojas said he wished to meet the student to personally thank her for helping her father.
"My gratitude and my habang buhay na pasasalamat sa iyo Ate. I hope makilala kita to thank you personally," Rojas wrote.
"This nursing student based sa mga nandoon ay hindi nagdalawang isip to help papa as I am in Pampanga and my brother is still at work."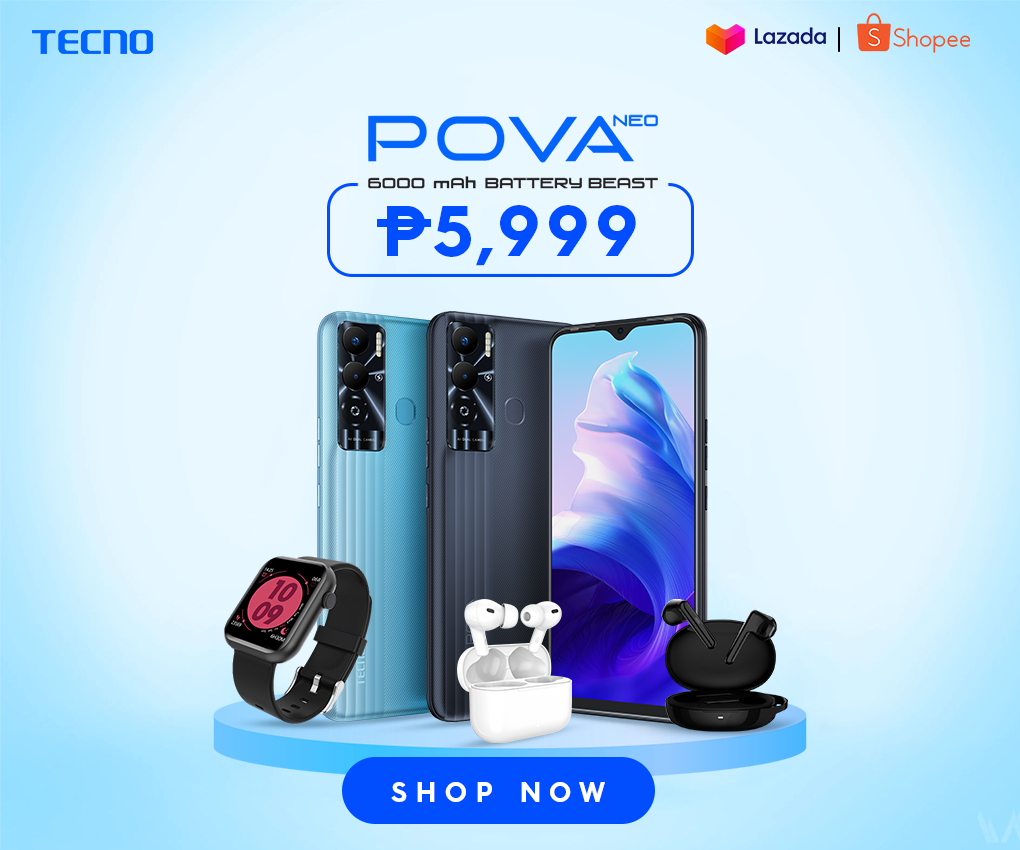 But the good samaritan, who was found with the help of many appreciative netizens, commented that she was actually a dentist in training.
"Walang anuman po, actually po I'm a Dentistry student po, di po ako nurse," the student, identified as Ace Cancino said.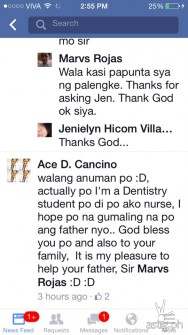 "I hope po na gumaling na po ang father nyo.. God bless you po and also to your family, It is my pleasure to help your father, Sir," Cacino added.
Faith in humanity is restored indeed. Good job Ace!