After re-surfacing two years ago with a new family of Android smartphones, the Nokia is back with Nokia 6.1 Plus, the first mid-range Android smartphone from Nokia to adopt the notch.
Also known as the Nokia X6 in China, the phone became available on the second half of 2018 and in a sense, it looks and feels like your typical 2018 smartphone: a notch screen, glass back, and dual rear cameras. It's nothing that we haven't seen before, especially in the highly competitive Philippine market. Still, it is an Android One device and the fact that it carries the Nokia badge was enough to excite us.
We spent the last few weeks with the Nokia 6.1 Plus as our daily driver – using it for calls, gaming, and watching movies. Skip ahead for our full review of the Nokia 6.1 Plus.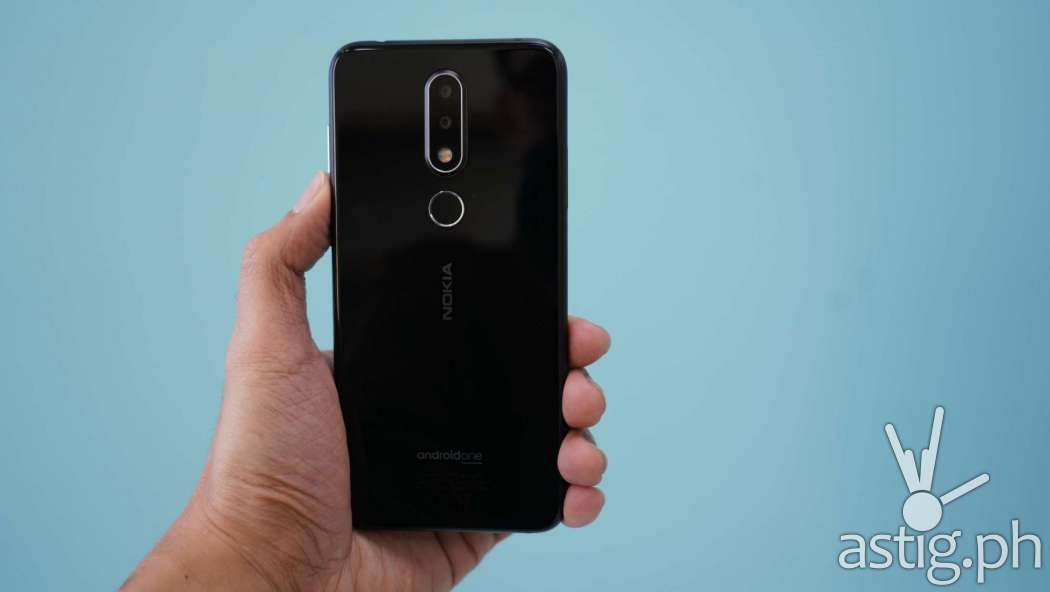 Nokia 6.1 Plus (X6) snapshot
Screen: 5.8" IPS LCD 1080×2280, Gorilla Glass 3
SIM/expansion: 2-SIM (nano + hybrid nano/microSD)
CPU/GPU: 8-core Snapdragon 636, Adreno 509
Memory/storage: 4 GB RAM + 64 GB ROM
Camera: dual 16MP f/2.0 + 5MP f/2.4 (front), 8MP f/2.0 (back)
Price (Philippines): 15990 PHP (~305 USD)
Nokia 6.1 Plus build quality and display
Upon first holding Nokia 6.1 Plus, it immediately reminded us of the iPhone X and the iPhone 8. It's right about the same size, though this phone is slightly bigger.
Build quality is Nokia's greatest legacy, and it holds true for the Nokia 6.1 Plus. It's about as solid and rigid as any Nokia phone, though it feels strange to be holding one with a glass back, especially after using the Nokia 7 Plus.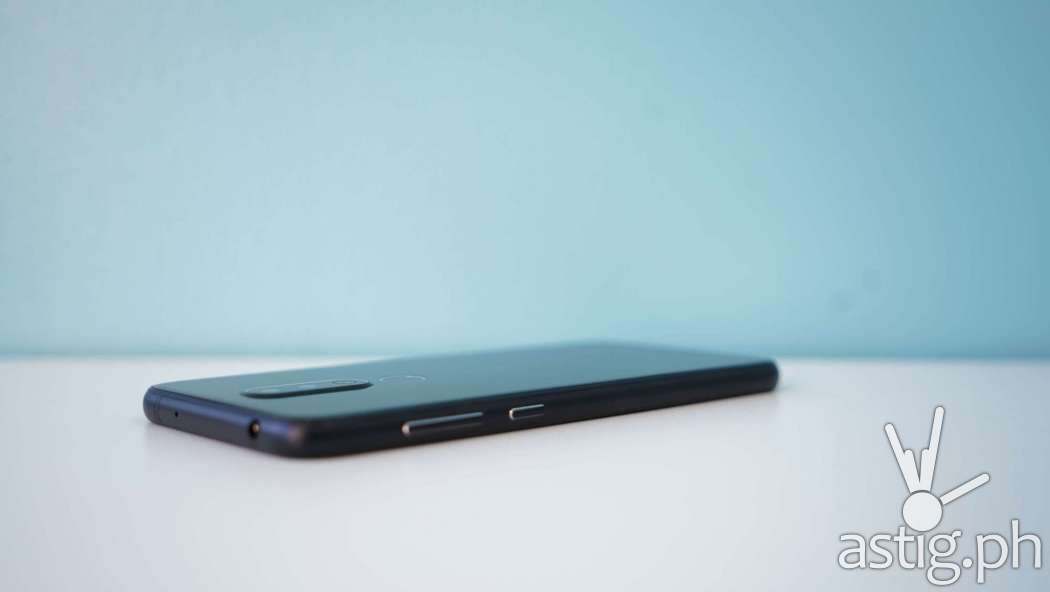 Perhaps it looks pretty to some, and the would rather have a pretty-looking phone than a sturdy one? You tell us.
In our experience, the glass back doesn't help at all. It keeps sliding off our desk, almost giving us a heart attack at times. Because of this, we're going to bring down this phone's durability by a notch.
Speaking of the notch, that's another trend that this phone falls victim to, though the notch on the Nokia 6.1 Plus is notably smaller than the others. The IPS LCD display looks good – colors are vivid and viewing angles are good. There is no noticeable bleeding on the screen, and we are very happy with it.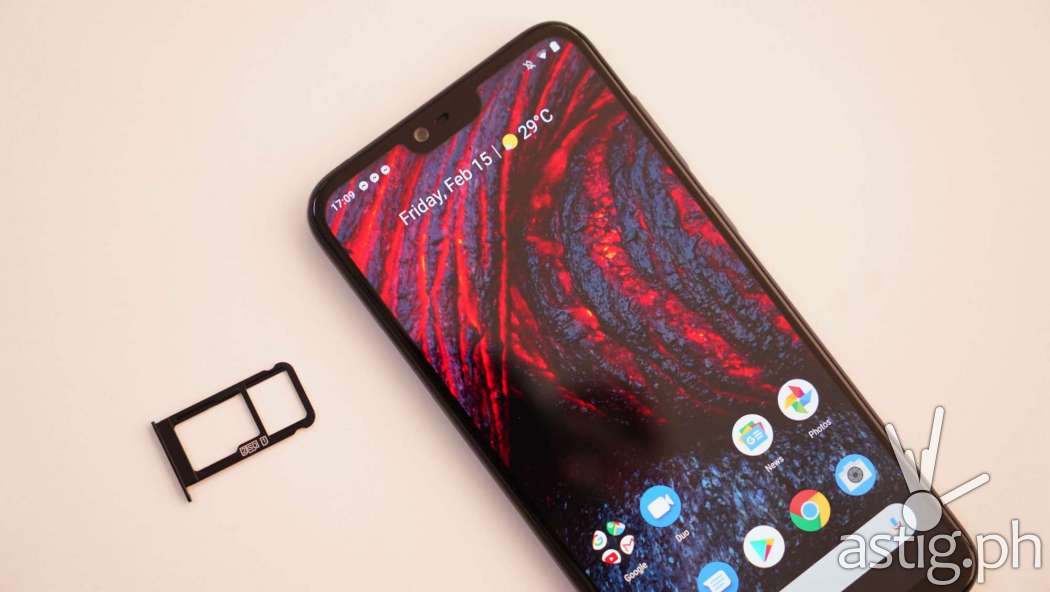 The phone supports up to two SIM cards, and the second SIM card can be replaced with a micro SD for added storage space. It also comes with a fingerprint scanner placed comfortably at the back, as well as a 3.5mm audio port.
It is also worth noting that the Nokia 6.1 Plus charges and communicates via USB Type-C port. Most budget mid-range smartphones come with a micro USB port, so it's a big win for Nokia to push for USB Type-C while keeping costs down.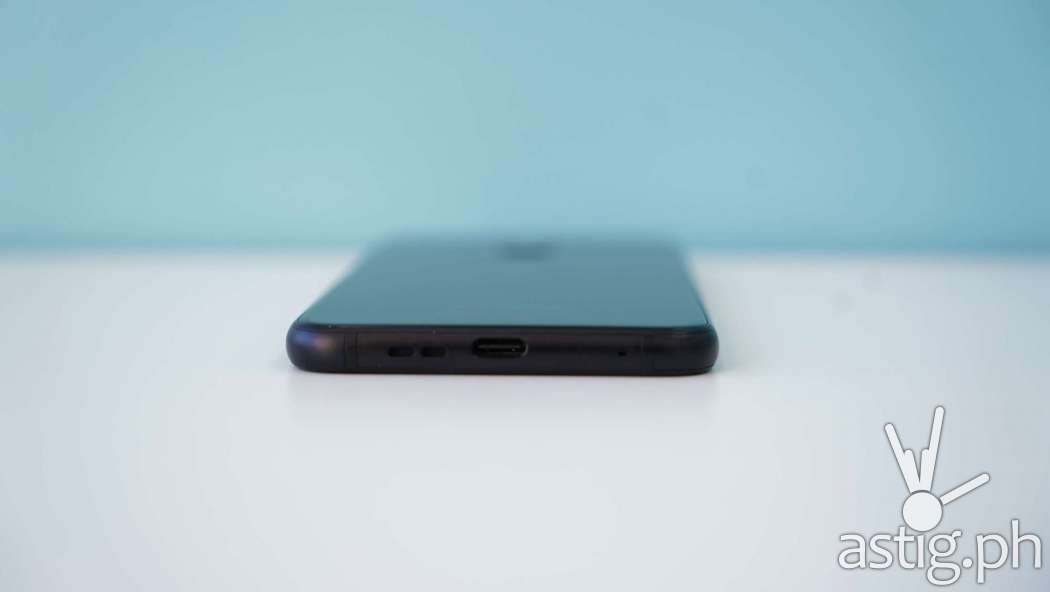 Nokia 6.1 Plus performance
Nokia 6.1 Plus is driven by an octa-core Snapdragon 636 SoC, an excellent mid-range performer which happens to be the mid-range smartphone standard for 2018. Memory and storage is respectable at 4GB + 64GB, which is more than enough capacity for mid-range use.
It comes with Android 8.1 (Oreo) out of the box, though an OTA (over-the-air) update to Android 9 (Pie) is available as of writing. As an Android One phone, it comes with almost no bloatware, and somewhat guarantees security and stability through faster access to Android OS updates for at least two years.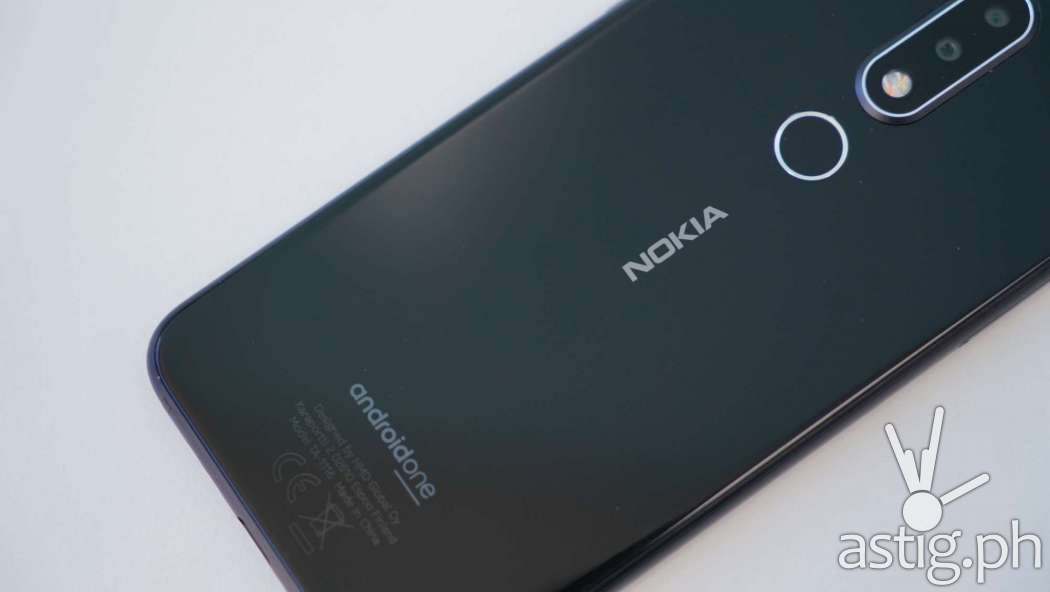 It is a good compact option for general use. GPS is fast and accurate, and memory management seems airtight. We did not experience random crashing or freezing, but we did have a strange experience with Facebook Messenger. For some reason, we were unable to log into Messenger until we installed the main Facebook application. It's the first time we've encountered this issue, and restarting did not help.
Thing is, we wanted to avoid Facebook entirely, but it seems we couldn't do that. We just wanted to use Messenger to keep in touch with friends, but it would not let us sign in. After we installed Facebook, we were finally able to log into Messenger. We wanted to see if it would still work after removing Facebook, and thankfully it did. It was a very weird experience.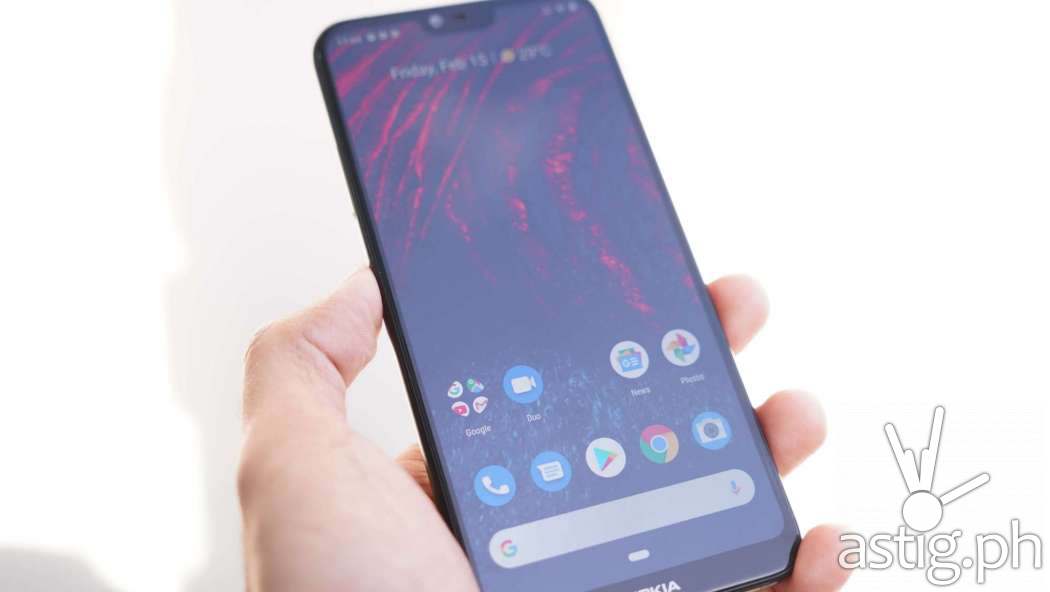 Being used to screens bigger than 6 inches, we initially thought that the 5.8-inch screen of the Nokia 6.1 Plus would be too small for multimedia but we eventually got used to it after spending a few days streaming videos on YouTube, Netflix, and Amazon Prime. Sure bigger is better, but that's the trade-off for mobility. Besides, we have tablets and laptops for occasions that require bigger viewing.
Nokia 6.1 Plus performance benchmark results
AnTuTu: 115862 (overall); 55782 (CPU); 21236 (GPU); 32922 (UX); 5922 (mem)
Geekbench: 1325 (single-core); 4803 (multi-core)
Passmark: 4851 (system); 111778 (CPU); 5943 (memory); 43253 (disk); 2942 (2D graphics); 1223 (3D graphics)
Nokia 6.1 Plus gaming
Like movies and shows, the gaming experience is just as seamless on the Nokia 6.1 Plus. It ran everything we threw at it with acceptable frame rates from classic Battle Royale survival games like PUBG to MOBAs like Mobile Legends and MMOs like Ragnarok M and RebirthM.
One tiny problem: the phone heats up by a fair bit, and it heats up fast. It took the phone less than 10 minutes to feel warm after firing any 3D game. It was as strange sensation coming from such a small phone, but there it is.
The Nokia 6.1 Plus comes with support for the 802.11ac Wi-Fi standard, meaning you will be able to connect to 5GHz networks in addition to the 2.4GHz band. This is important for real-time games where connection speed and stability become factors for having the best gaming experience.
Nokia 6.1 Plus gaming benchmark results
3DMark Sling Shot Extreme – OpenGL ES 3.1: 941 (overall); 804 (graphics); 2392 (physics)
3DMark Sling Shot Extreme – Vulkan: 924 (overall); 793 (graphics); 2192 (physics)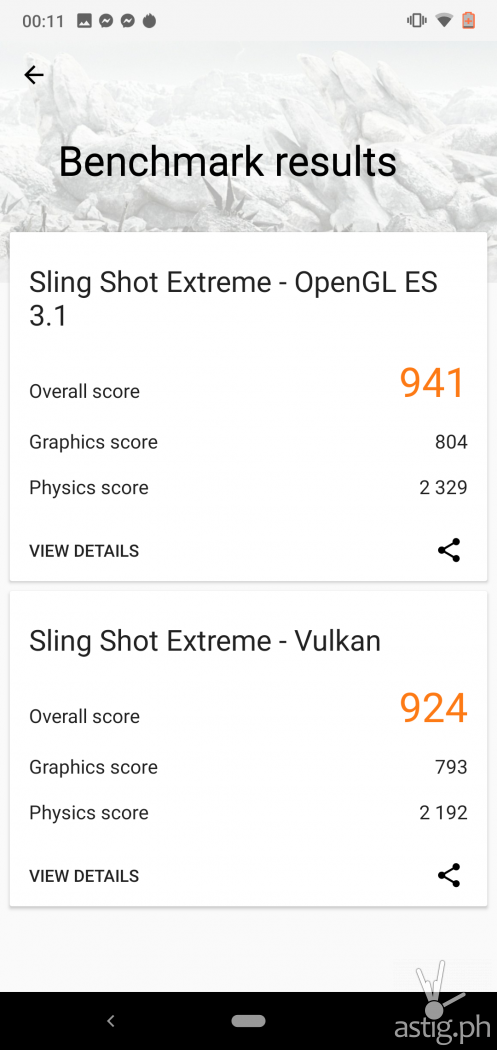 Nokia 6.1 Plus photography
The Nokia 6.1 Plus is the first phone in the Nokia 6 series to get dual cameras, although the second camera acts as a mere depth sensor so you can't actually take any photos with it.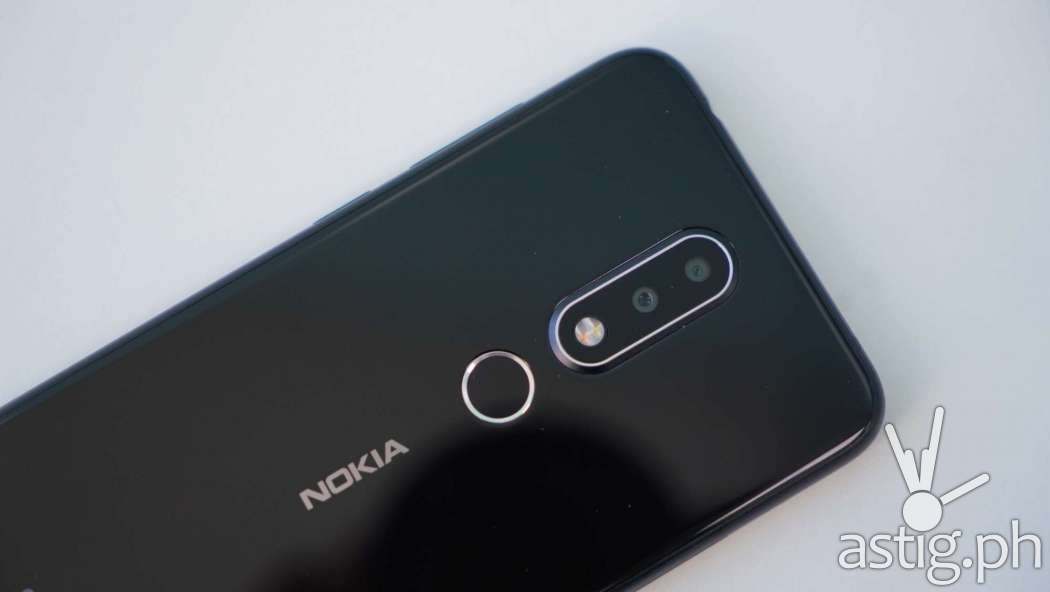 The stock camera app needs a plenty of light to take decent photos. Indoor shots tend to lack sharpness, which we mostly attribute to poor software optimization.
Thankfully, a stable Google Pixel 3 GCam mod with Night Sight is available and this totally changed the game for us. Suddenly, indoor photos were sharper and had less noise.
We saw the biggest benefit with the front-facing (selfie) camera. Photos taken with the stock app had the tendency to be noisy, but GCam photos were crisp and clean.
Why can't Android phones like the Nokia 6.1 just use GCam by default?
If you do get this phone, GCam should be the first piece of software you install. It's easy and it doesn't even require root.
This is one area where Android One comes as an advantage: because the Nokia 6.1 always gets updated, it is easier to find a working GCam port than if we were running on an older OS.
Unfortunately this phone's camera module doesn't have built-in OIS (optical image stabilization), so you really need steady hands when taking photos and videos, especially with the stock app.
Nokia 6.1 Plus battery life
With such a compact display, we thought that surely, battery life has got to be amazing, right?
So far, we managed to get an average of 5-7 hours screen on time, which, for 3000 mAh of battery running a full HD display, is higher than what we expected.
Nokia 6.1 Plus battery life benchmark results
GSam Battery Monitor (mixed use): 4 days 16.8 hours (1 dau 6.4 hours active)
GSam Battery Monitor (screen on): 6 hours (7 hours 29 minutes max)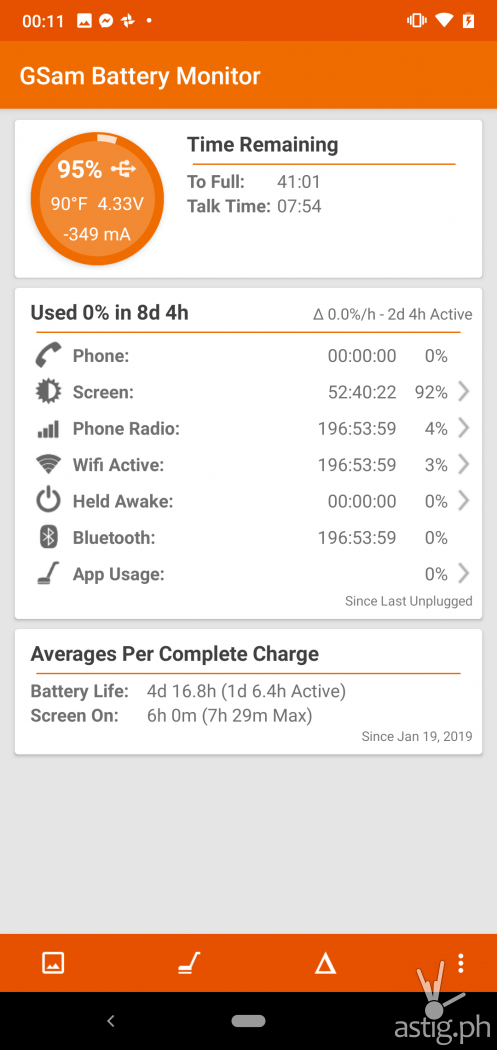 Nokia 6.1 Plus verdict: A viable compact Android option
As a mid-range phone, the Nokia 6.1 Plus (Nokia X6) is at the top of our list for build quality and for packing features that other mid-rangers often overlook in favor of lower costs: NFC, USB Type-C, and 5GHz Wi-Fi.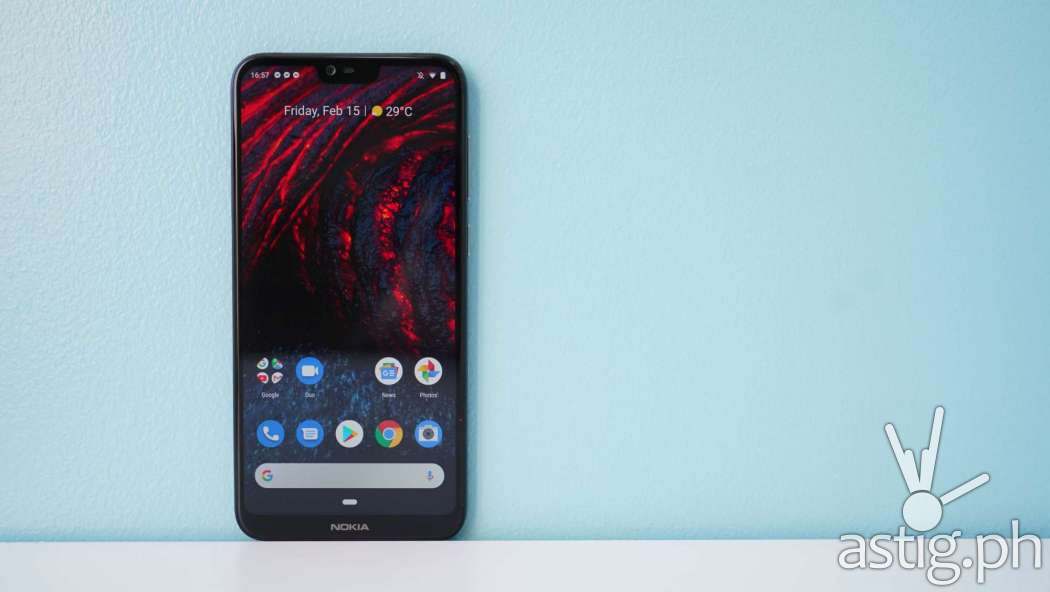 You normally only find these features in flagships or their water-red down "Lite" counterparts.
Not surprisingly, the phone's biggest flaw turns out to be the camera, which thankfully can easily be addressed by simply installing one of the many Google Pixel 2 and Pixel 3 GCam packages published by enthusiastic modders around the world.
Nokia is onto something here, putting the best hardware configuration along with optimized software. The idea of a lean and powerful phone with Nokia's quality standards is something we can get behind, and the prospect makes us super excited for HMD Global's upcoming releases. We hope they can nail this down and start working on improving the camera software.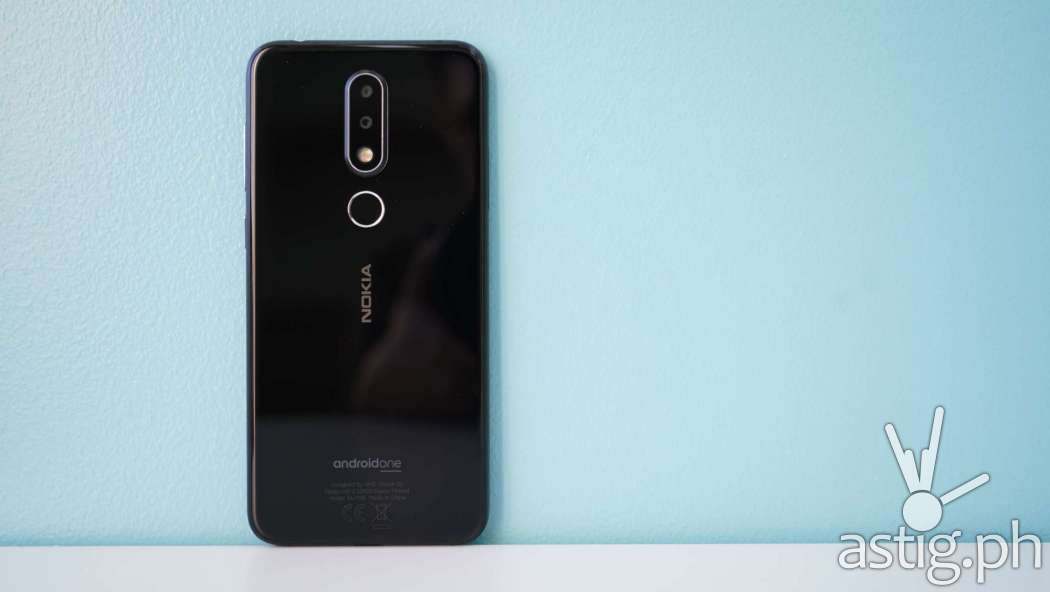 Priced at 15,990 PHP, its biggest competitor would be the Huawei P20 Lite, which comes in a similar form factor. It's fairly priced, so we recommend that you try to catch it for 2-3 thousand pesos less at a sale or even slightly used.
What did we like about the Nokia 6.1 Plus?
Solid, rigid construction
Android One with minimal bloat and frequent updates
Complete, flagship-level features such as USB Type-C, NFC
3.5mm audio port and a rear-mounted fingerprint scanner
Support for 802.11 ac 5GHz Wi-Fi standard
What could be improved on the Nokia 6.1 Plus?
Heats up quickly while using the GPS or gaming
Poor stock camera performance (fixable via software)
No OIS
No notification LED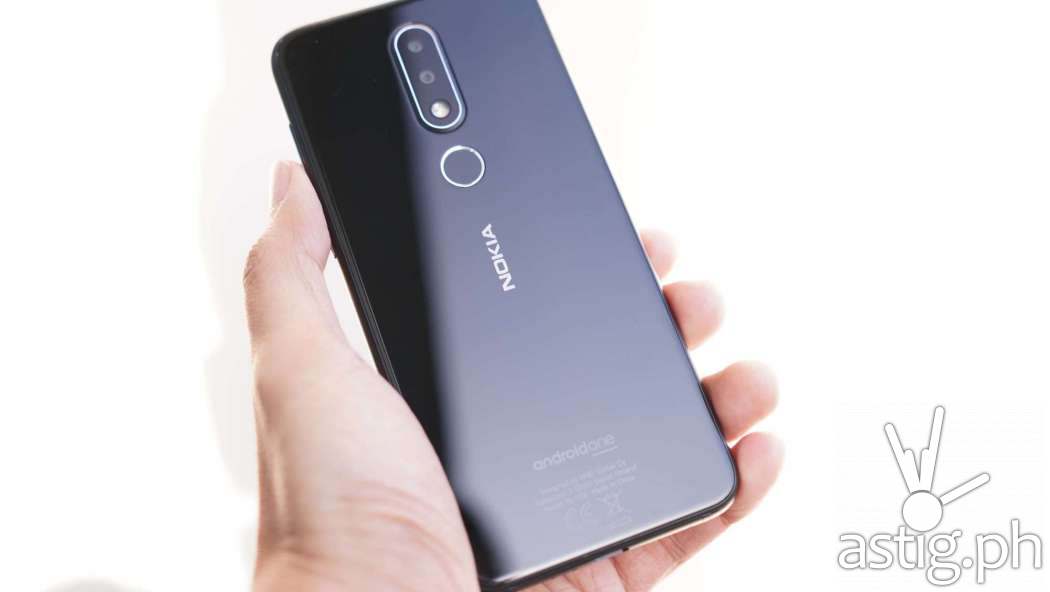 Nokia 6.1 Plus (X6) specs
Screen: 5.8" IPS LCD 1080×2280, Gorilla Glass 3
SIM: 2-SIM (nano + hybrid)
OS: Android One 8.1 (Oreo), upgradable to 9.0 (Pie)
Chipset: Qualcomm Snapdragon 636
CPU: 8-core (4×1.8 GHz Kryo 260 Gold + 4×1.6 GHz Kryo 260 Silver)
GPU: Adreno 509
Memory (RAM): 4 GB
Storage (ROM): 64 GB
Expansion: microSD (hybrid slot)
Rear Camera (main): Dual 16MP f/2.0 + 5MP f/2.4 depth sensor
Front Camera (selfie): 8MP f/2.0
Battery: 3000 mAh Li-Ion
I/O : USB Type-C, 3.5mm audio jack
Sensors: fingerprint (rear mounted), NFC. Bluetooth 5.0
Price (Philippines): 15990 PHP (~305 USD)