The Nokia C1 Plus is an Android 10 (Go Edition) was released last January 2021. Its simplicity and specs are more utilitarian in nature – and, as with any Nokia phone, we expect quality craftsmanship and attention to detail.
Ever since Nokia has relaunched their brand, they have been continuously giving consumers simple yet powerful smartphones, and we expect the same from the Nokia C1 Plus.
Hit the play button to watch our Nokia C1 Plus video review, or read on for our full review.
Nokia C1 Plus Specs
Display: 5.45″ HD , 76.7 cm2, IPS LCD
OS + UX: Android 10 (Go Edition)
CPU + GPU: Quad-core 1.4 GHz
Memory + storage: 16GB + 1GB RAM (External Memory)
Camera: 5MP (rear); 5MP (front) with flash on both sides
Battery: 2,500 mAh
Price: Php3,590
Build quality, design
Looking at the design of this unit, it is indeed compact and simple. There's nothing too fancy nor elegant about its design – up front, we get a 5.45-inch 720 x 1440 screen (18:9 ratio). It's pocket-sized, which is rare these days where 6-inchers are the norm. However, we appreciate its convenience, especially when traveling.
The rear chassis is all plastic and a little plain, which houses a 5MP f/2.4 camera and flash, emblazoned with the Nokia logo. You can remove the back to access the 2,500 mAh battery life.
Removable batteries are a rarity these days for anywhere but budget smartphones, and we're glad to see that it's still there on the Nokia C1 Plus.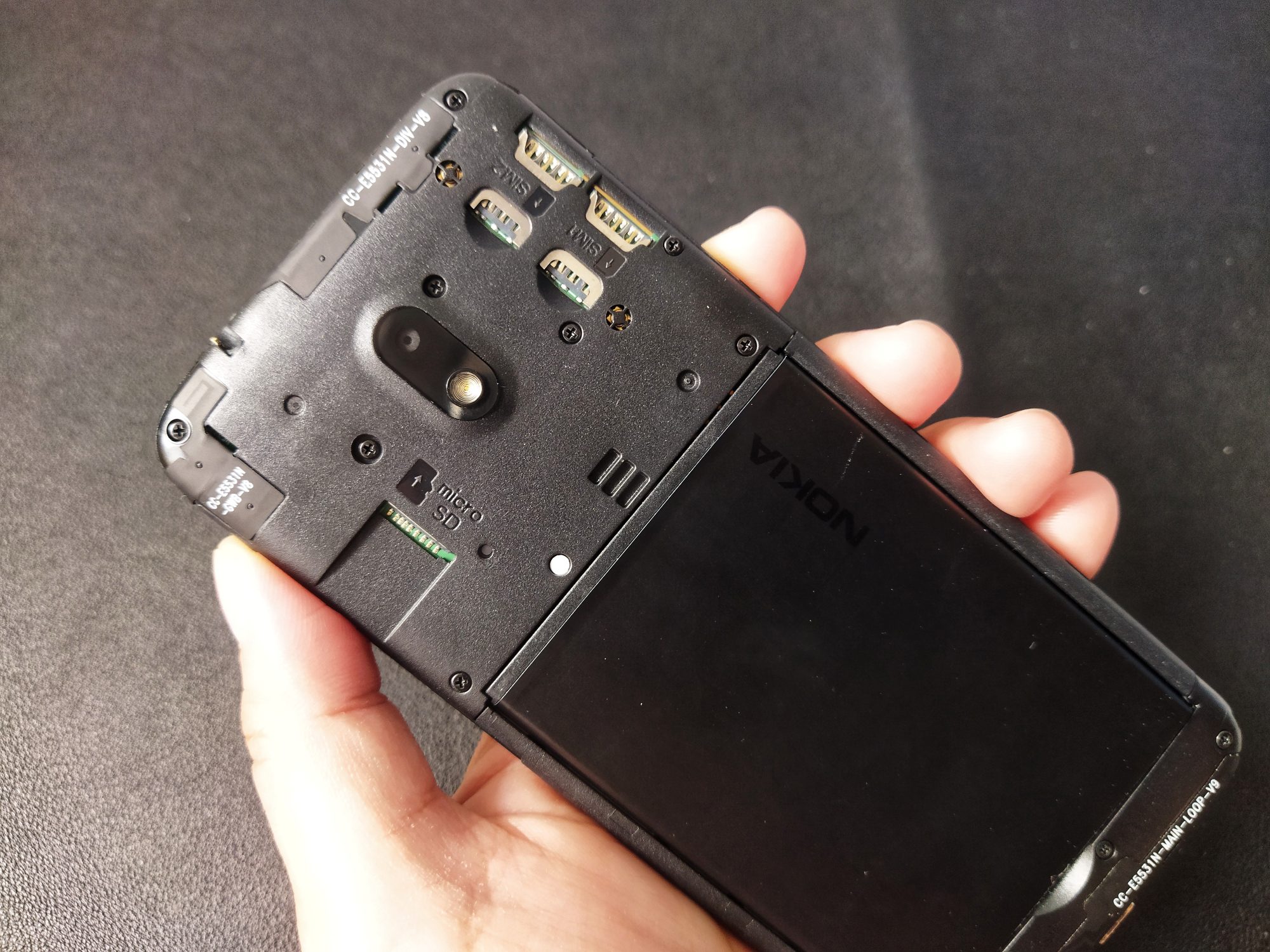 We don't get a free jelly case, and this phone doesn't need one. Although the back may not be as exciting to look at compared to glossy, shiny phones, the advantage is that it doesn't smudge or scratch easily.
We are happy to find that this phone has two slots for two Nano-SIM cards and a microSDXC expansion card, since 16GB internal memory may be a little short, especially if you're the type of person who takes a lot of photos and/or videos. It also comes with a 3.5mm audio jack and a free headset – nothing too fancy, but phones nowadays rarely come with a headset. So hey, it's a nice little addition.
At the bottom of the unit, we find a micro USB port that serves as its interface for wired data transmission and power delivery, as well as bottom-firing loud speakers.
We get dual speakers by the way, although the sound coming from the bottom a little soft. Most of the sound comes from the top speaker, where the other 5MP selfie camera with a flash is located.
Performance
With its Android 10 under "Go Edition", this phone might be the least choice for gamers and photography enthusiasts out there. Nokia decided to make this unit under the Go Edition for low-end and ultra-budget smartphones. This means this phone is intended for more data-friendly, light usage compared to your non-Go Edition Android counterpart.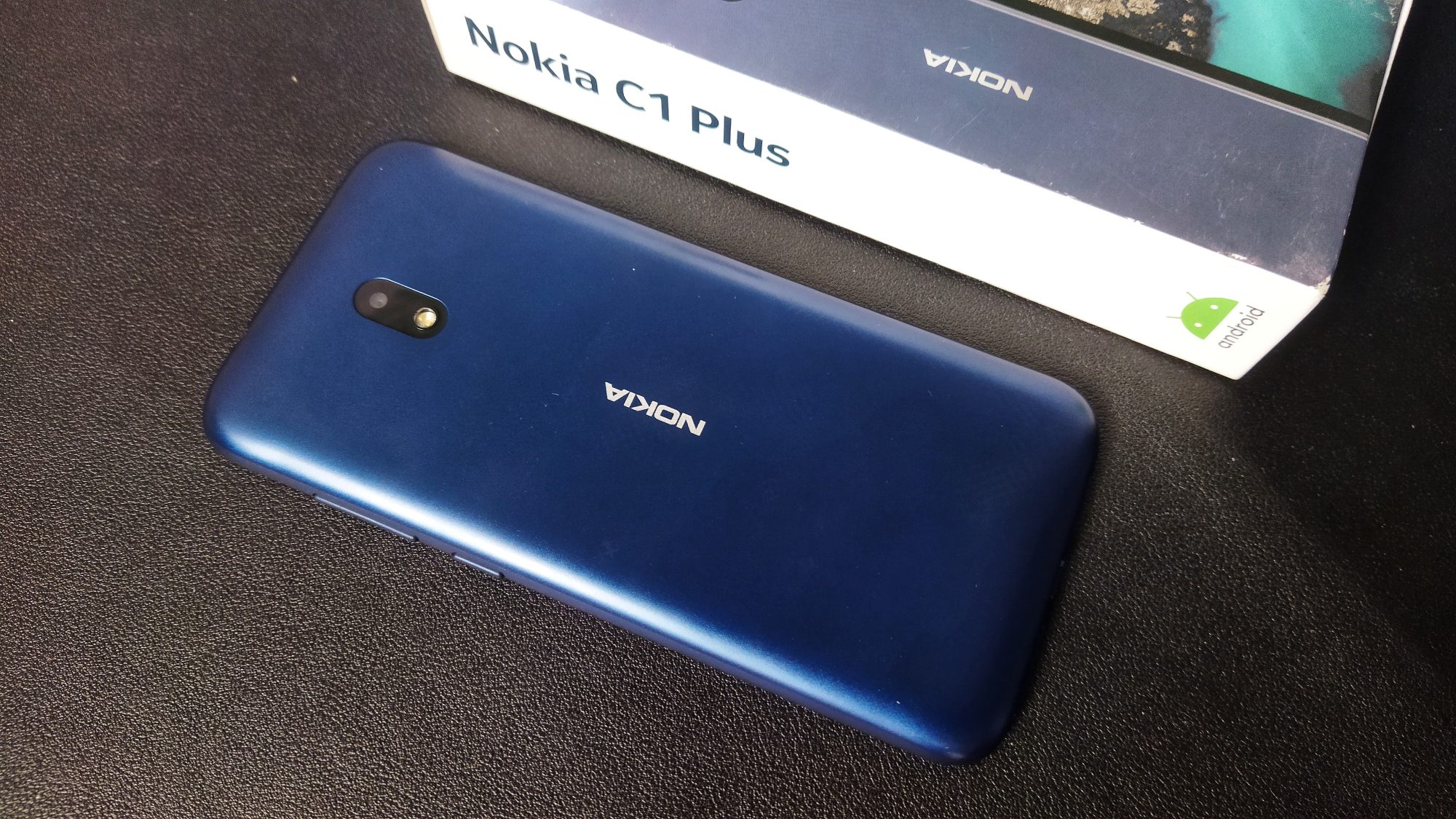 You can still install regular apps like Facebook, TikTok, and games like Mobile Legends. But the phone slows down a bit once you have many applications running simultaneously.
Keep in mind that it is an entry-level phone with an entry-level chipset, but we found that it holds up well for general use, making it a good option for communications, social media, entertainment, and distance learning.
Just set your expectations though if you're planning to make this as a productivity device. You may need to use the phone conservatively if you plan to run office applications (i.e. document editors and collaboration suites) such as Google Apps, Microsoft Office 365, Microsoft Teams, Skype, and Zoom.
Though it doesn't have a big display like others, this phone's dual SIM and GPS support makes it a viable option for navigation. Riders and delivery personnel can use it to run Waze and Google Maps. We can see delivery personnel from Angkas, Grab, Lalamove, Foodpanda, and similar services using the phone as their daily driver.
Entertainment and gaming
The Nokia C1 Plus can offer a compact entertainment experience wherever you go. Though it only has 5.45″ HD screen, watching YouTube and Netflix is easy and more accessible. The bottom-firing loudspeaker is decent, and it supports Bluetooth 4.2 with A2DP for low-latency, wireless audio.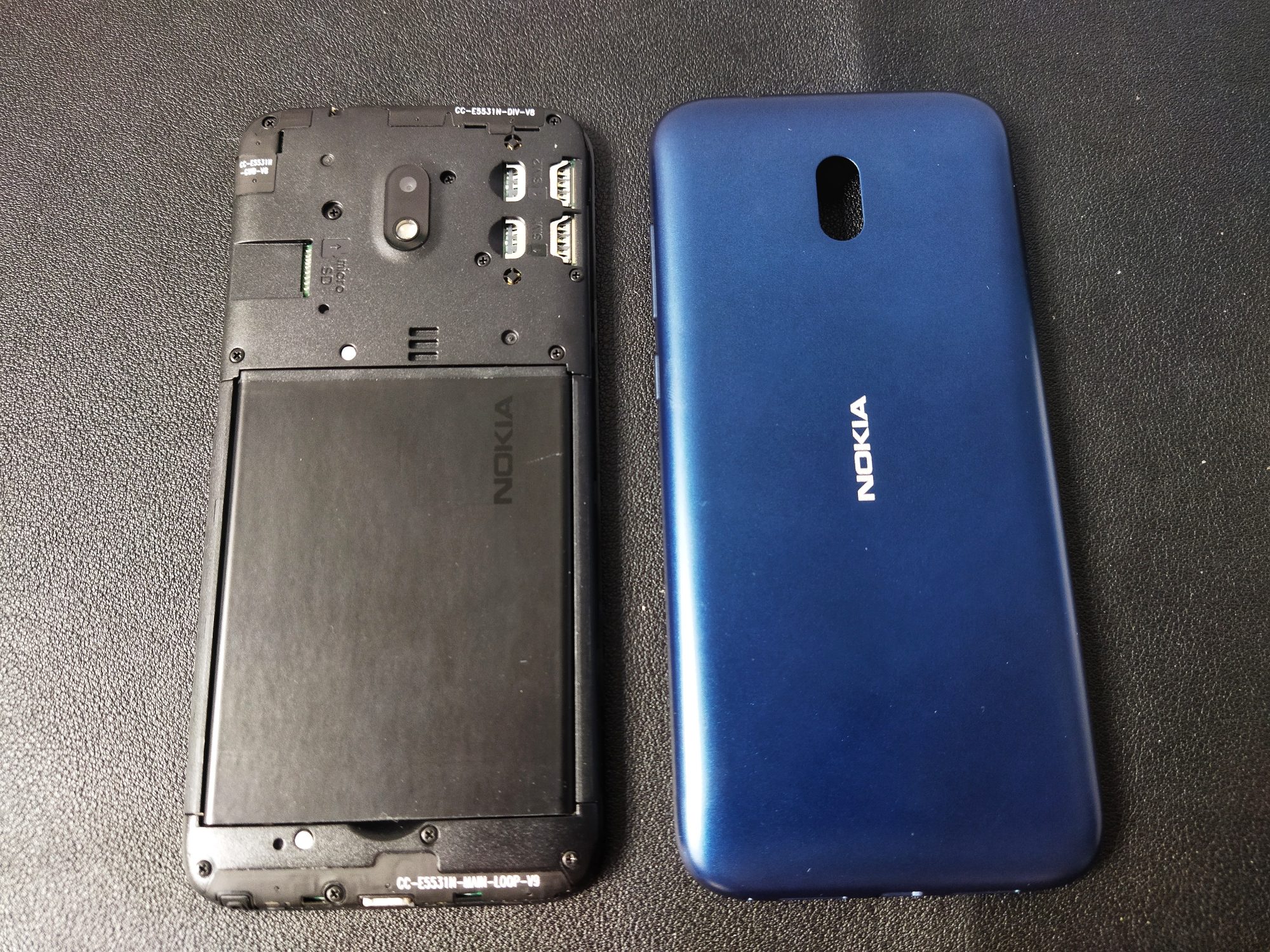 Although you can game on this phone, we will not recommend it if you intent to game a lot. It can run well-optimized such as Mobile Legends and Among Us, but you'll be limited to lower graphics settings.
Also, bear in mind that it only has 1GB RAM and 16GB storage, so as long as you stick to smaller, casual games like Candy Crush, you should be fine.
Camera
For photography, the Nokia C1 Plus is fitted with a modest 5 MP camera with LED flash both in the front and rear portion. It is capable of taking HDR pictures and up to [email protected] videos.
The camera is takes decent pictures during the daytime and in open spaces. The image looks clear and sharp as long as there is sufficient lighting. Low light photos, however, are less impressive – although the phone comes with night mode, they are too grainy and blurry to be used for anything more than casual sharing and social media.
The selfie shots look decent too, and the picture becomes lighter using HDR and LED Flash which is something that you'll need at night. Shots taken indoors need to be taken with a lot of light, or both the subject and photographer need to be very still.
Videos also look decent, though just like photos you're going to need a lot of light for it to really work.
Battery life
The Nokia C1 Plus is fitted with a removable 2,500 mAh battery; although the phone consumes relatively low power compared to non-Go Edition phones, the capacity is a little underwhelming for 2021.
With its modest hardware, the C1 Plus is a relatively power-efficient phone and with moderate use, the Adaptive Battery technology can stretch it beyond the published all-day battery life.
Verdict
Nokia C1 Plus is a very well-built, durable phone that offers all the basics of an Android Go smartphone. Nokia's dedication to quality builds and a fast update cycle is seriously commendable, and we wish more Android manufacturers would follow their example.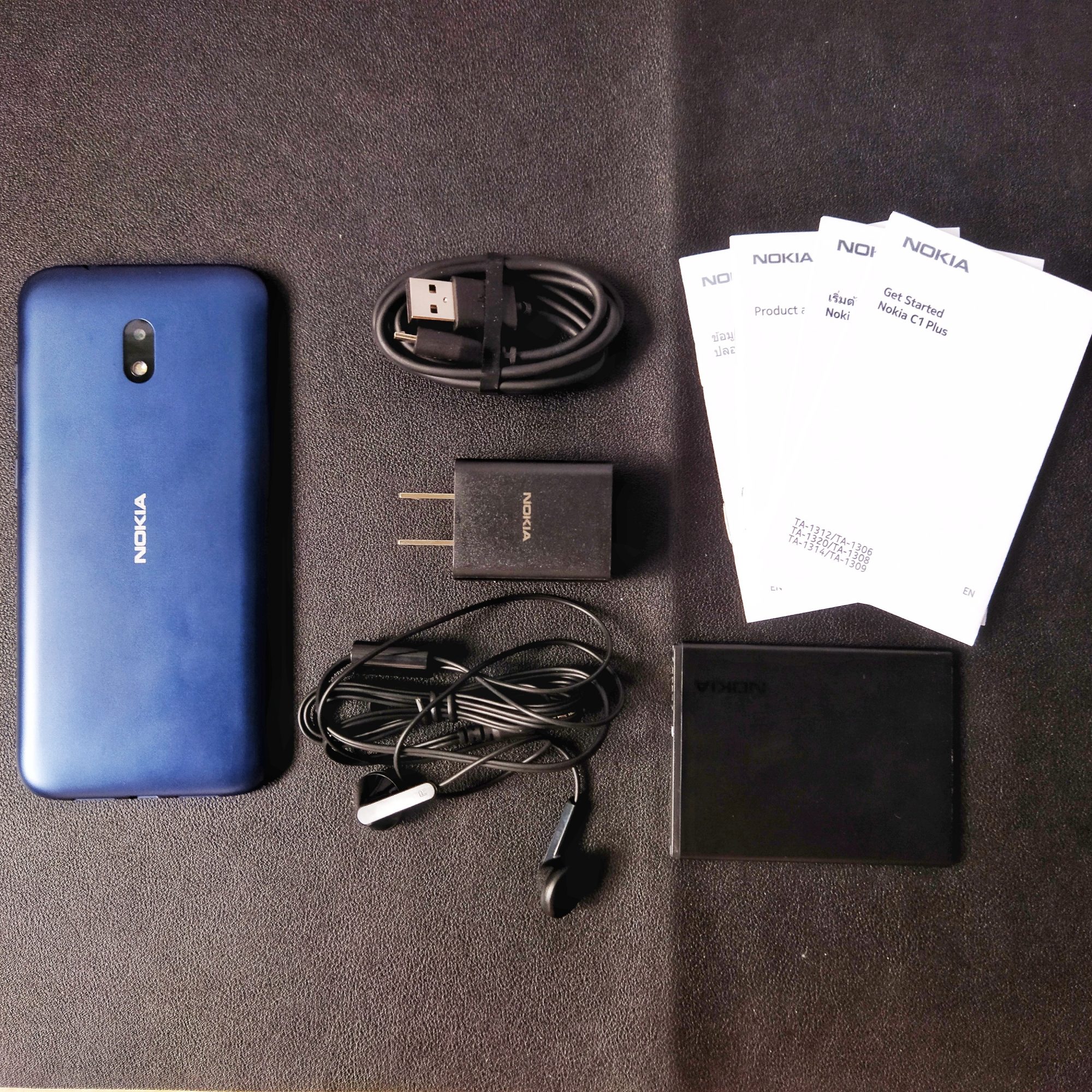 The Nokia C1 Plus is priced at Php3,590 which makes it one of the most affordable Android smartphones that you can get y our hands on this 2020. If a basic smartphone is all you need, then the Nokia C1 Plus might be something worth considering for its its convenience, accessibility, and simplicity.