Nokia C2 is a new Android phone that offers the bare necessities of a smartphone without much fanfare: a 5.7-inch 720P IPS LCD display, quad-core processor, and Android Go support for only 3,790 PHP.
Available as an online exclusive, it debuted earlier this month at the Shopee 6.6 online sale, going for as low as 3,490 PHP.
READ: Nokia 7 Plus review: long-lasting mobile shooter
As a brand strongly associated with quality, Nokia has a lot of catching up to do to get back to their glory days, and from what we've seen on the Nokia 7 Plus, they seem to be on the right track.
What does a sub-4k smartphone have to offer? Let's find out.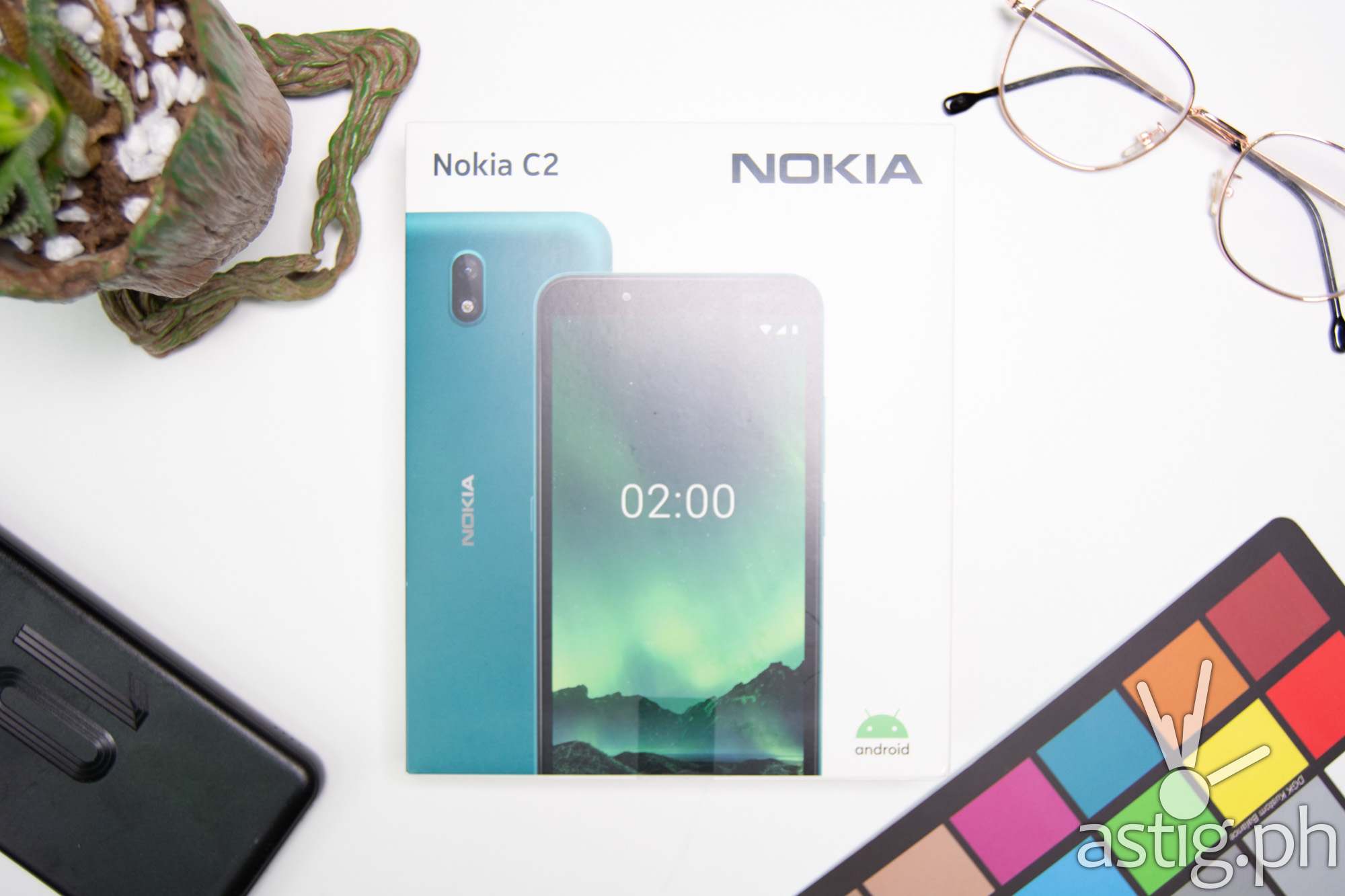 Snapshot
Display: 5.7", 720×1440, IPS LCD

OS + UX: Android 9.0 Pie, Go edition

CPU + GPU: Quad-core 4×1.4GHz, Mali-T820

Memory + storage: 1GB + 16GB

Camera: 5MP /f.2.2 (rear), 5MP (front)

Battery: 2,800 mAh

Price (Philippines): 3,790 PHP
Build quality, display
When we first took the Nokia C2 out of the box, we were surprised by how light it was. Something felt wrong, as if there was something missing.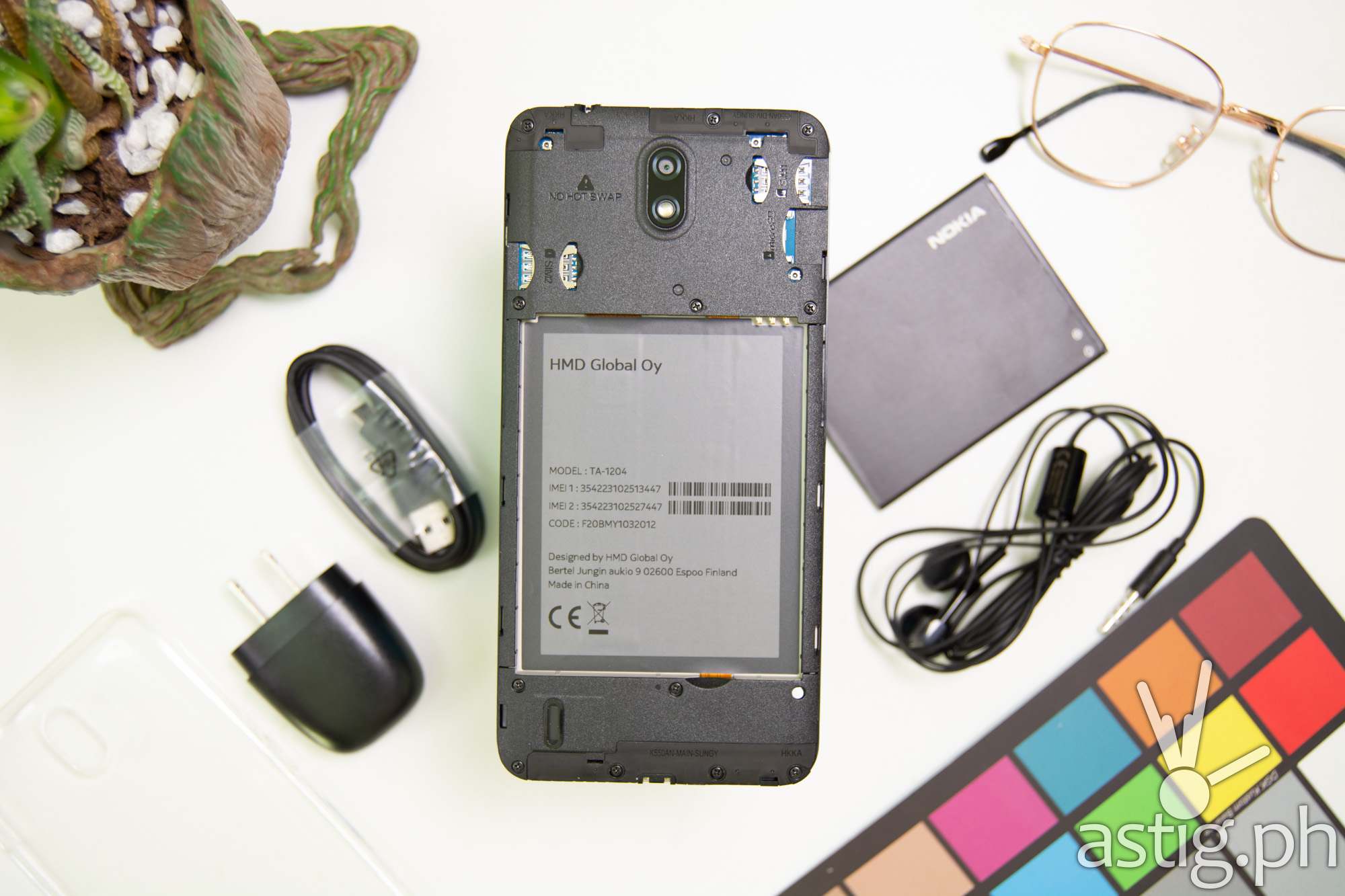 Pressing on the power button did nothing. The phone wouldn't start up. Perhaps it wasn't charged?
It was only after digging further into the box did we realize what was missing – hidden below the false bottom was something we haven't seen in a while: a removable battery.
Not like batteries aren't removable in today's phones – they can be replaced, just not that easily, since the back cover cannot easily be opened without the help of a qualified service technician.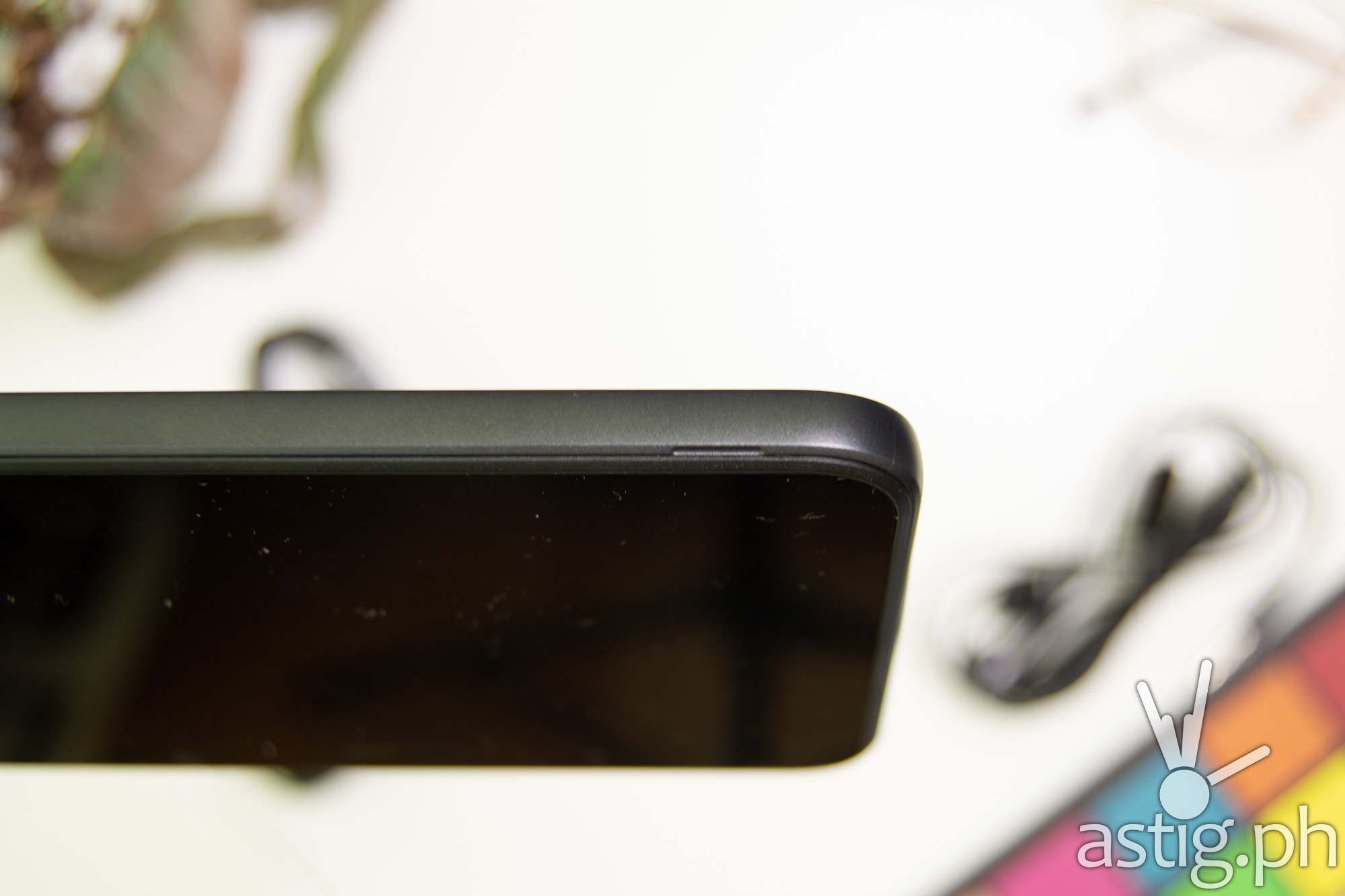 The last time we saw a removable back cover in a flagship phone was back in 2014 with the Samsung Galaxy S. The following year, the Galaxy S6 came out with an IP68 rating which meant that the back cover had to be glued shut.
That was over 6 years ago, and since then removable batteries have become a feature that could only be found in entry-level phones like the Samsung Galaxy J7 Duo, and Samsung Galaxy A2 Core, Nokia 2.2, and Nokia 1 Plus.
So it's refreshing to see another phone that comes with a removable battery.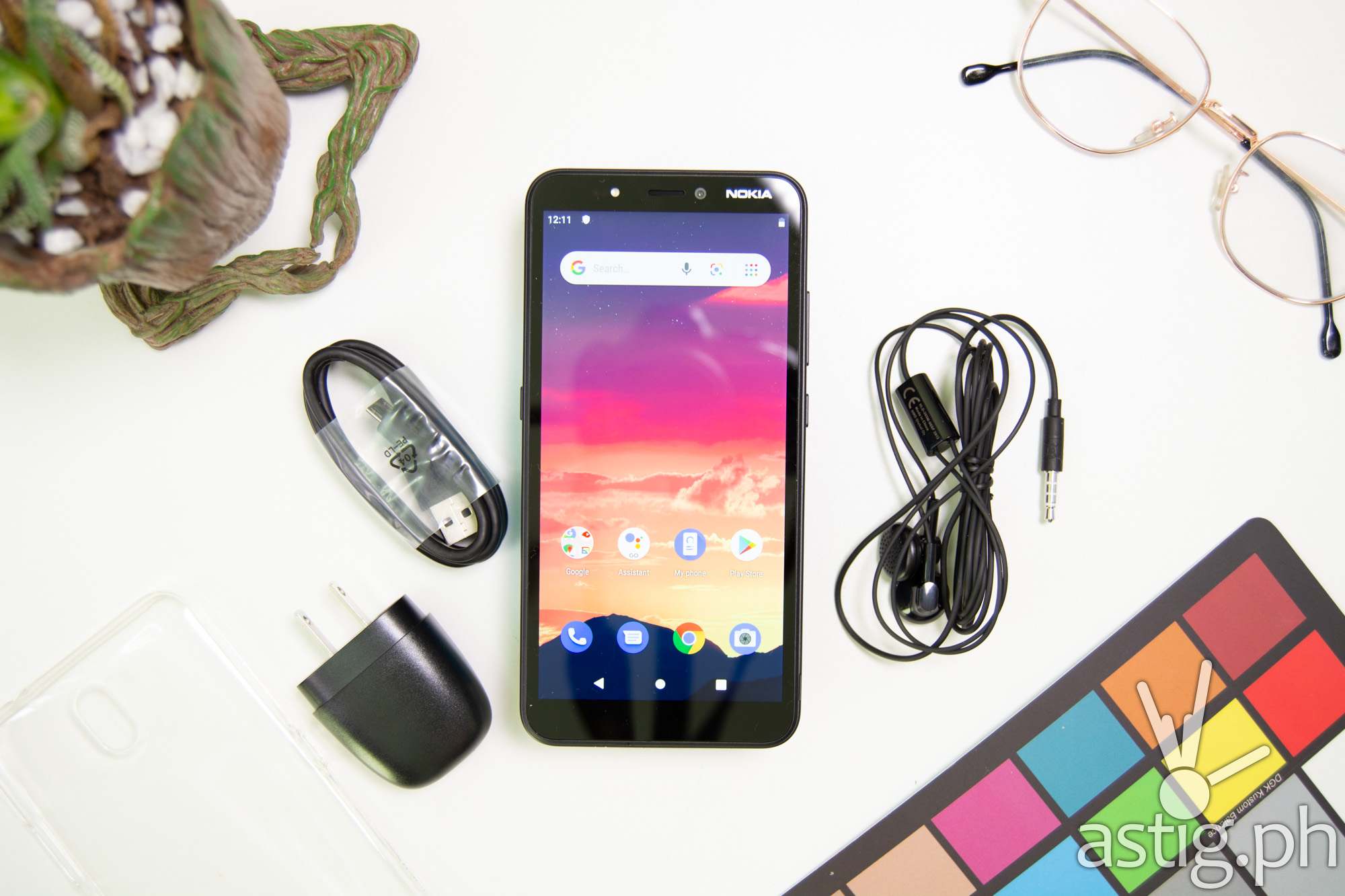 Snapping off the plastic back panel reveals the attention to detail that they placed in designing the phone's hardware: two dedicated SIM slots, a micro SD expansion slot, and a single rear-facing speaker. The entire chassis and even its exposed back is well-made, even if it's mostly plastic.
When closed, the back portion exposes the single camera and flash module as well as rear-firing speakers.
The front portion of the phone is fairly un-exciting: we get a 5.7 inch screen and an earpiece flanked by the selfie camera and LED flash. As expected, we find the Nokia logo on the upper-right, an odd choice considering the thick chin below is quite empty.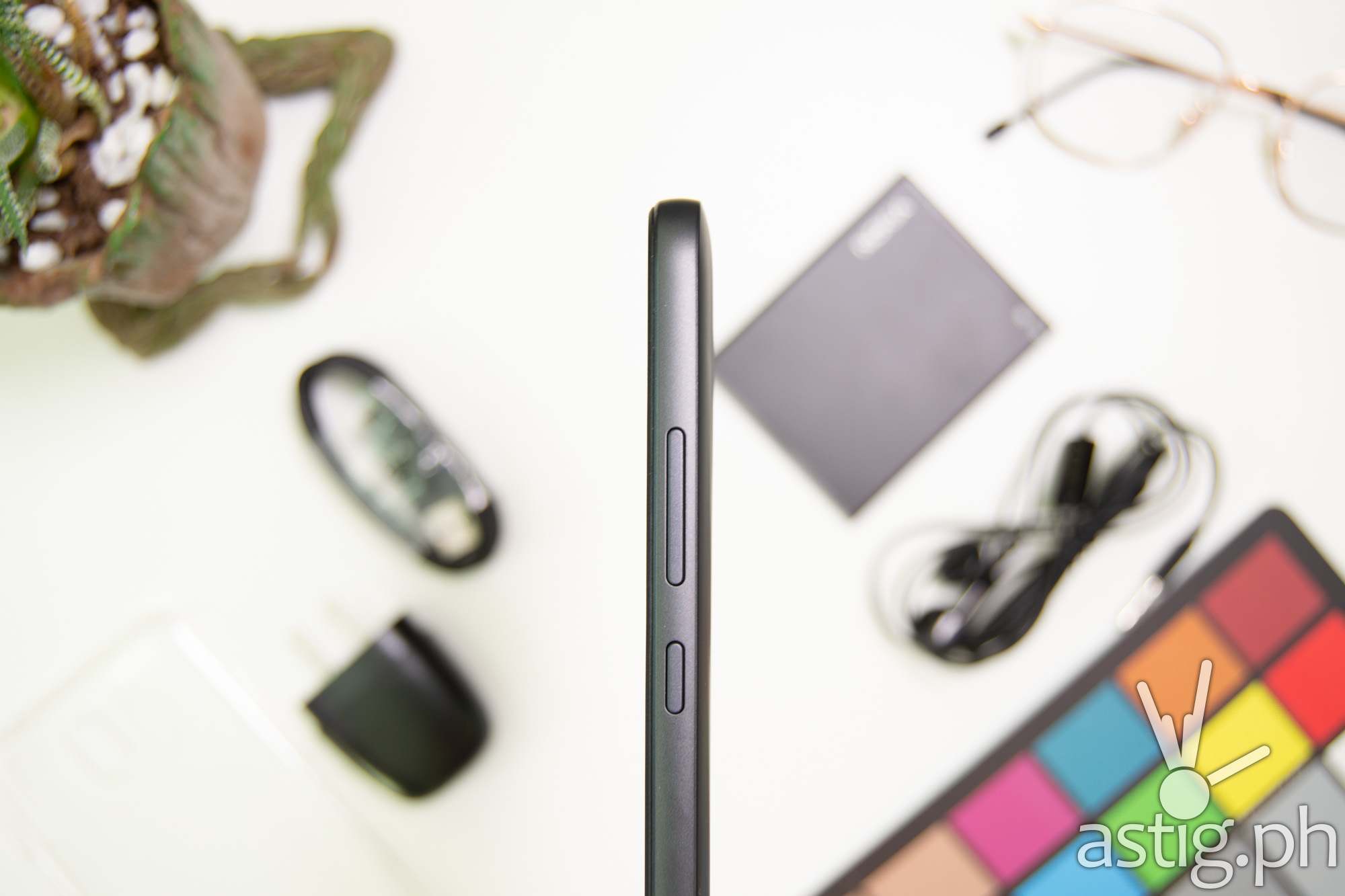 Physical buttons include the standard volume rocker and power button, as well as a dedicated button for Google Assistant. I wanted to see if there was a way to re-map this button to a different function such as opening the camera, but struggled to do so. There doesn't seem to be a way to change it, even from the Developer Options menu.
Nokia C2 comes with a 3.5mm audio out as well as a micro USB port for power delivery and data transfer. It doesn't come with a fingerprint scanner, IR blaster, or NFC, though it does have an FM radio player.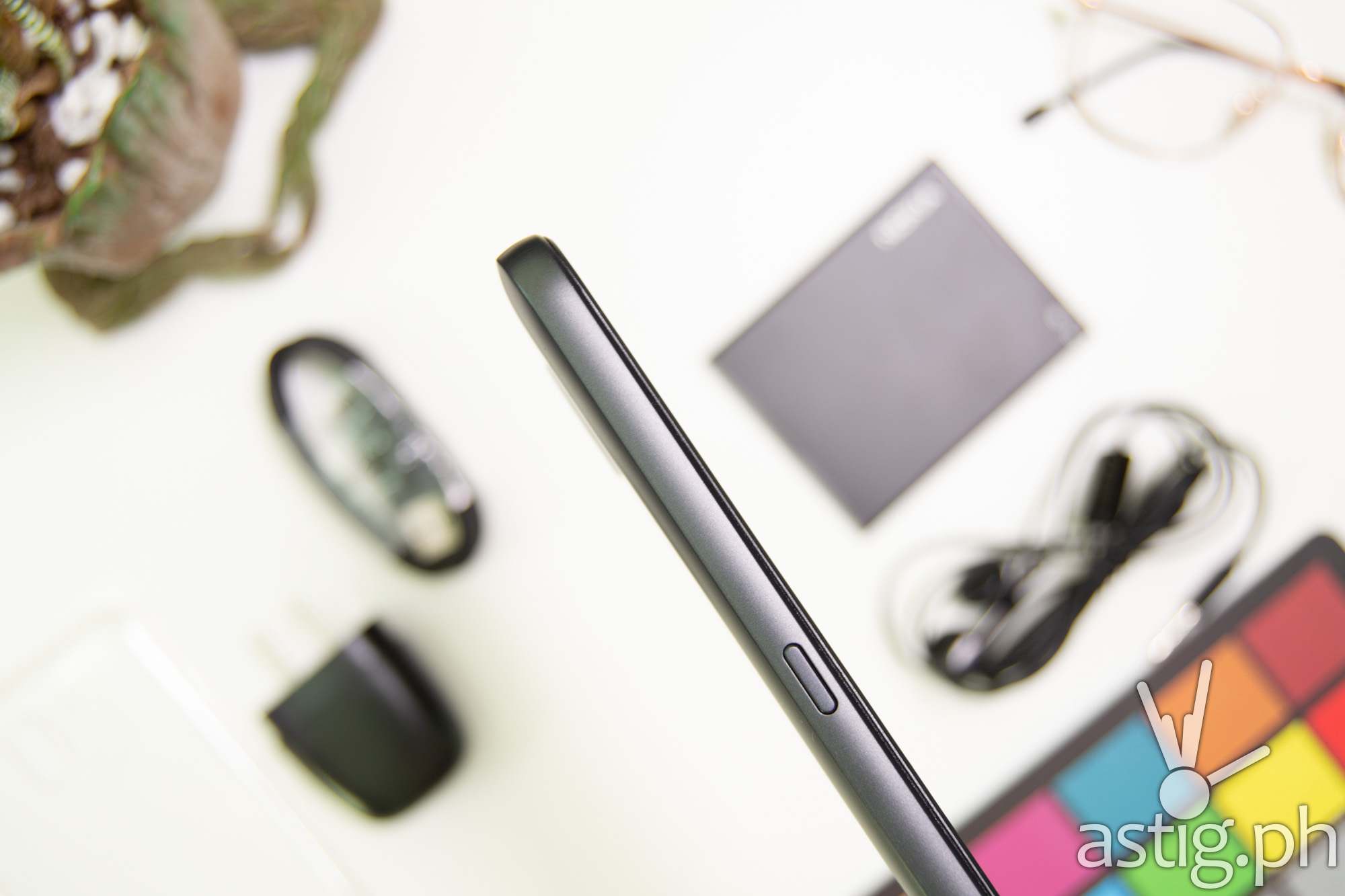 Aside from the removable battery, its standard package contains a headset, a micro USB cable, and a 5-watt AC wall adapter for charging.
Overall the C2 is very light – the phone feels tight, though not as solid mainly because of the removable back cover.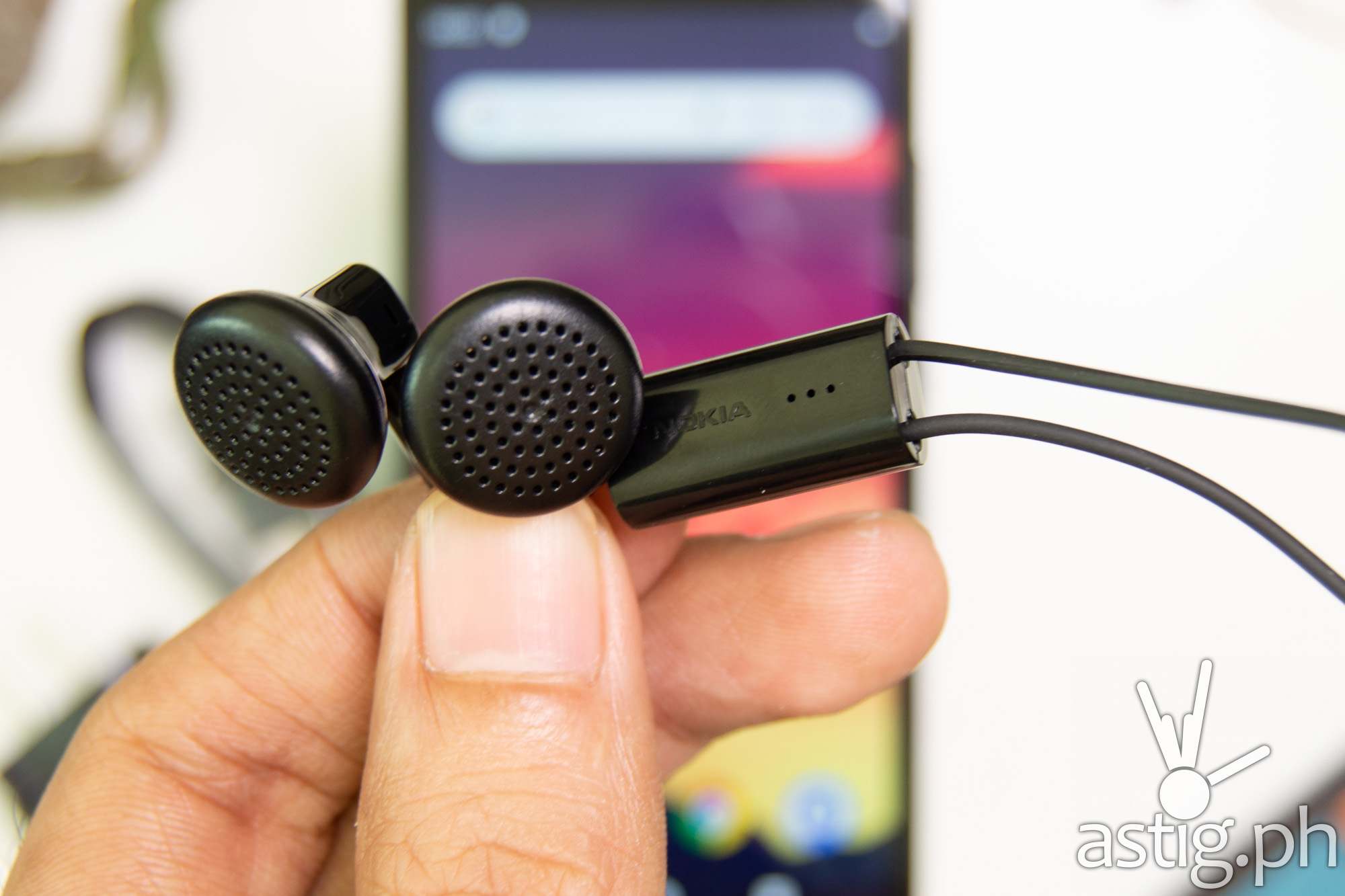 Application performance
The phone runs on Android 9 Go edition, so all of the pre-installed applications are part of the Google ecosystem with the exception of Facebook Lite and an HMD app called "My Phone" which you can use to monitor your phone and get support.
As expected from an Android Go phone, it's very lean, allowing its user to maximize the phone's limited hardware resources to deliver the best performance and user experience possible. We even get the Go edition of the pre-installed apps wherever possible, such as YouTube Go and Maps Go.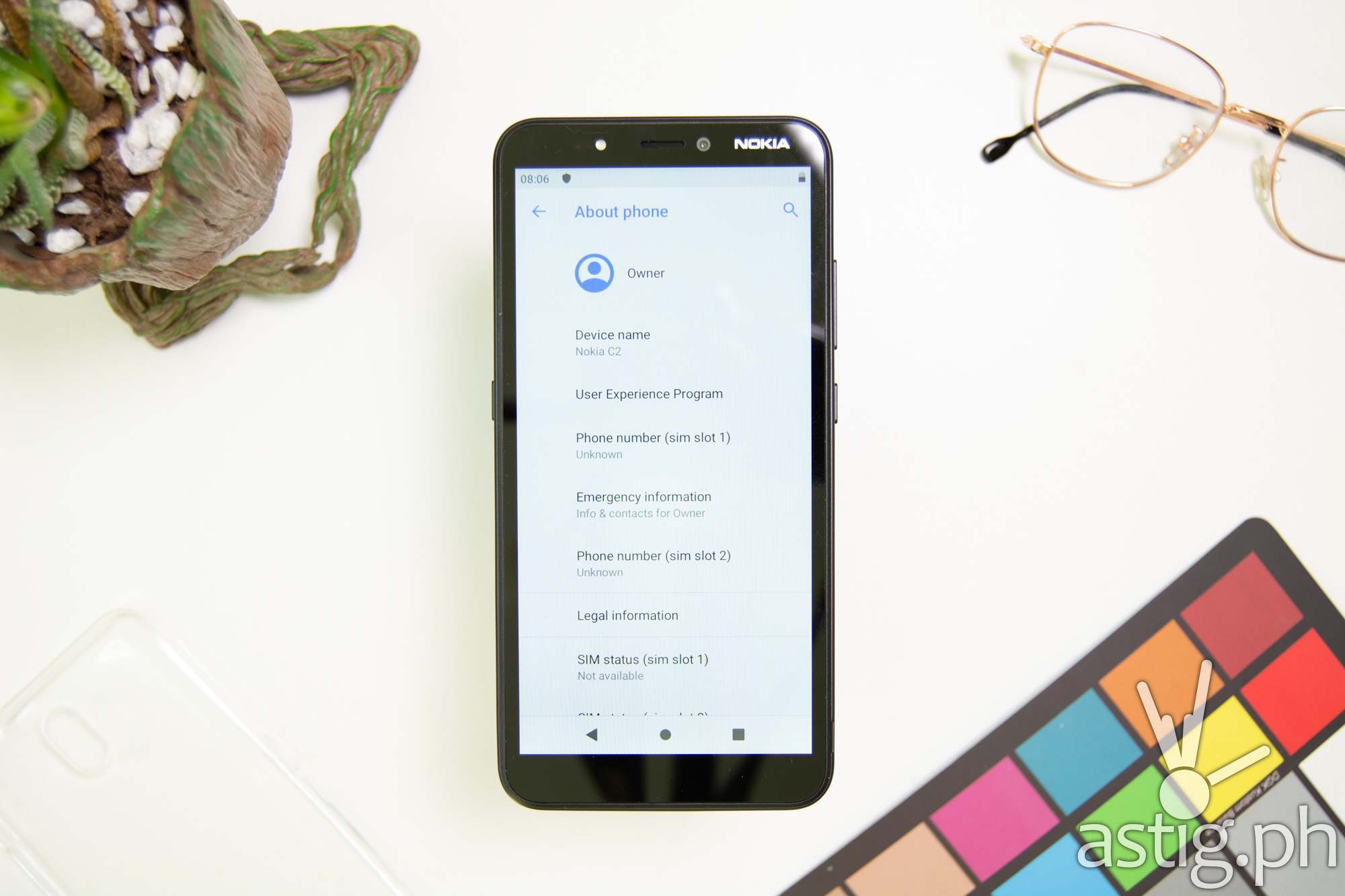 We get a quad-core ARM Cortex-A53 CPU clocked at 1.40GHz, 1GB of memory (RAM), and 16GB of storage. Clearly resources are limited, and this is reflected on the user experience and performance benchmarks.
Navigation and animations feel sluggish, and applications take a while to load. It does get the job done though.
We were hoping that the phone would do well with navigation apps like Waze and Google Maps, however, we struggled to get a GPS signal at times. It would have been nice to see better GPS radio on the Nokia C2 for professionals who are always on the move.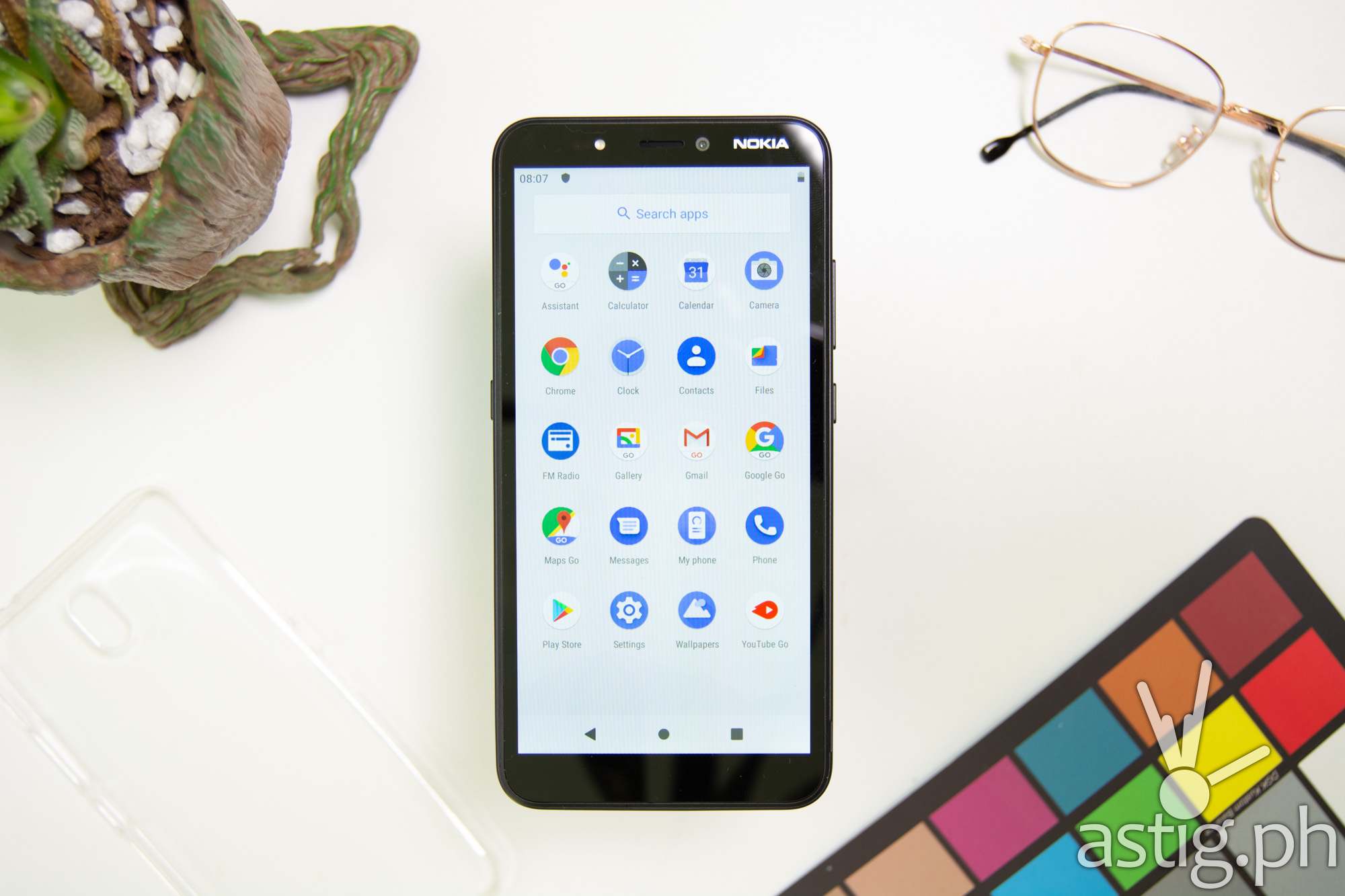 We feel delivery services such as Grab and Lalamove drivers would benefit a lot from the ease of maintenance and affordability of the C2.
Gaming performance
Our humble Nokia C2 may have modest specs, but that didn't stop us from attempting to get the most out of it in gaming. On our reference game Marvel Super War, we managed a modest 20-25 FPS with everything on low.
We wanted to run some benchmarks, but 3D Mark kept crashing before it could complete the test.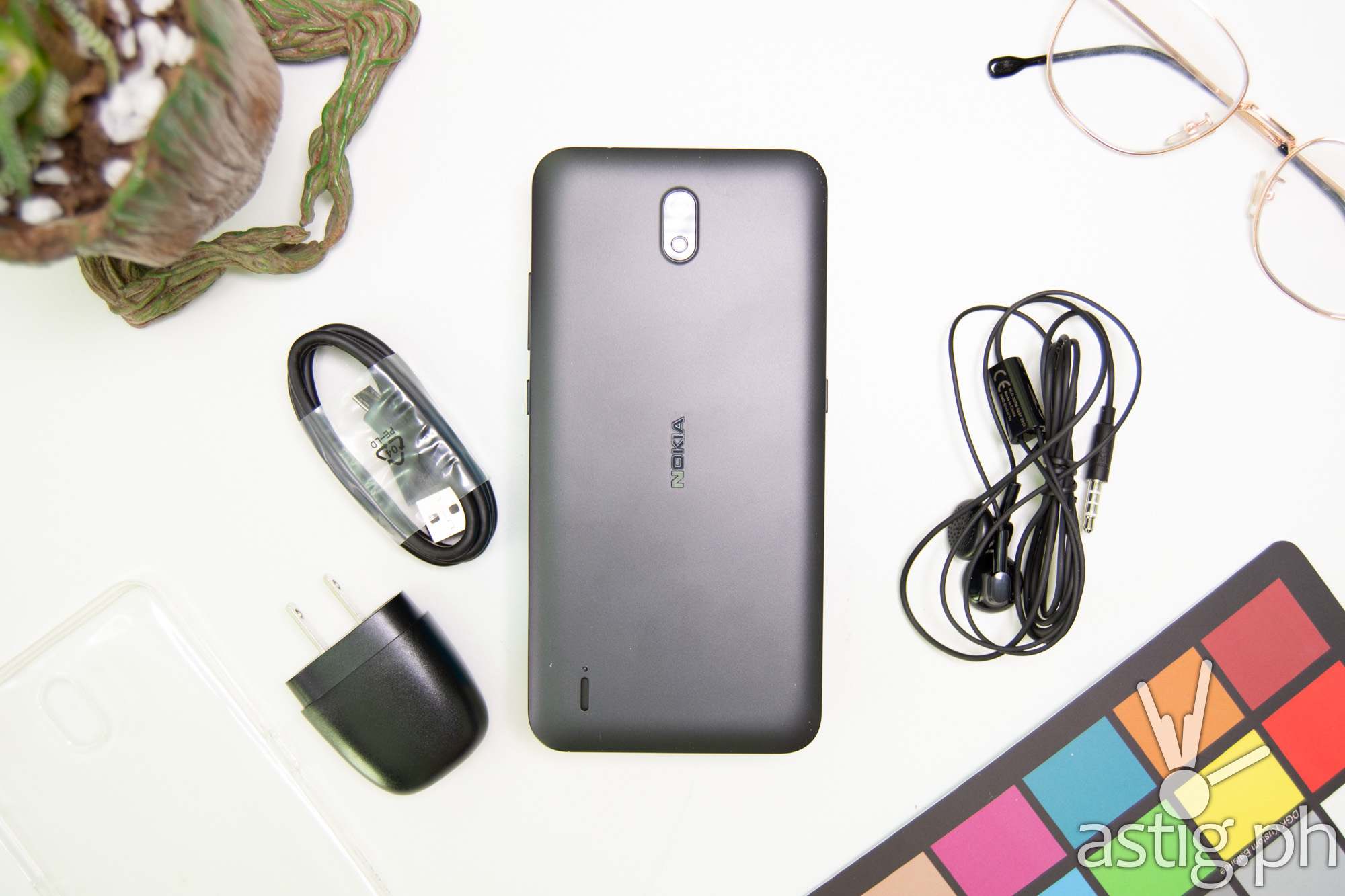 So while you shouldn't expect mind-blowing performance and graphics, you can still play casually should the need arise.
Entertainment, sound
The Nokia C2 comes with Widevine L3 support, which means we should be able to get 720p Netflix. However, the application reports that playback is limited to SD resolution for some reason.
It's all good, though – the viewing experience on the HD IPS LCD display is quite satisfying. It's not the best display panel in the world – we did notice some slight bleeding on the edges, but keep in mind that this is a basic phone.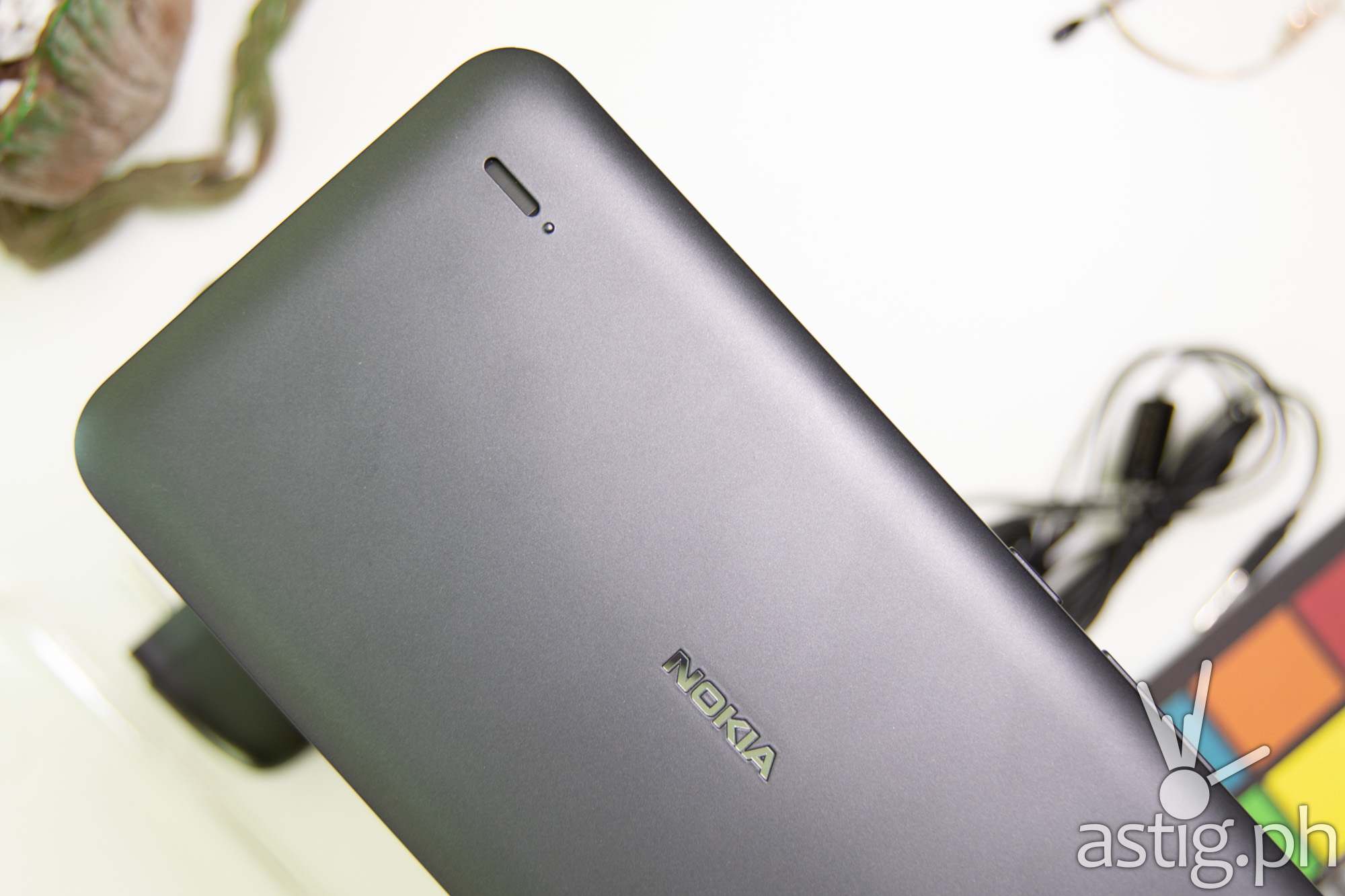 We were worried that the rear firing speakers wouldn't hold up well, but it's surprisingly loud, and it is placed at a location that doesn't normally get covered up by your fingers when held in landscape mode, which, in my opinion, is preferable to bottom-mounted speakers that get covered all of the time.
YouTube's maximum resolution goes all the way to 720p, which more closely matches the phone's native display resolution.
Camera
The camera on the Nokia C2 needs a lot of light in order to perform well. It doesn't h ave OIS, and the shallow f/2.2 aperture means we have to be extremely steady when taking shots with limited light.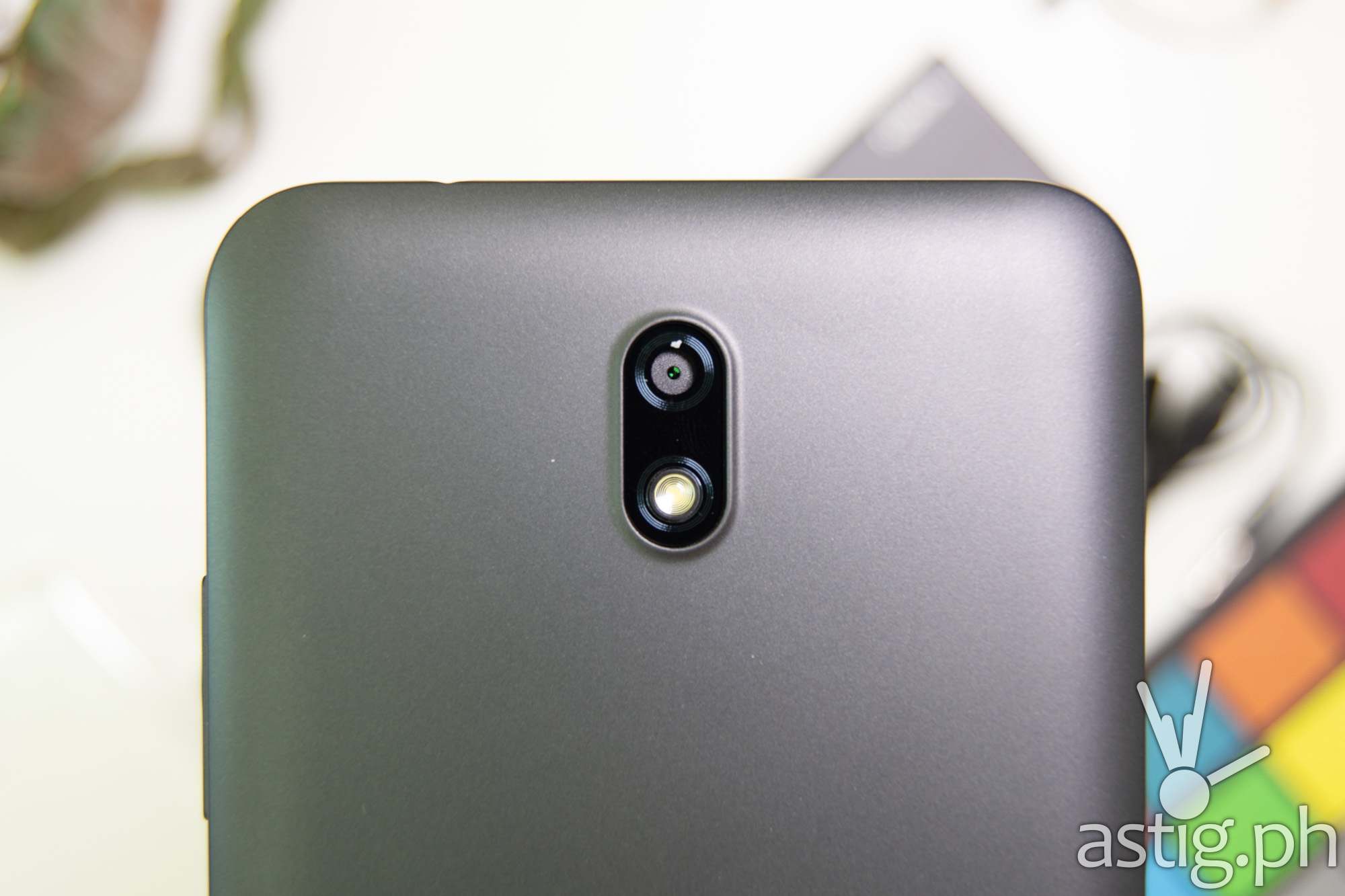 Our results were not as detailed and there's visible blurring wherever there's movement. Colors look natural and not over-processed, so it gets the job done overall.
Check out these sample photos:
Battery life
We get a removable 2,800 mAh battery on the Nokia C2. It can last at least a day in mixed-use situations, so you won't have to worry about charging.
AccuBattery reports that we could get a maximum of 5 hours with the screen on, and up to 24 hours with the screen turned off.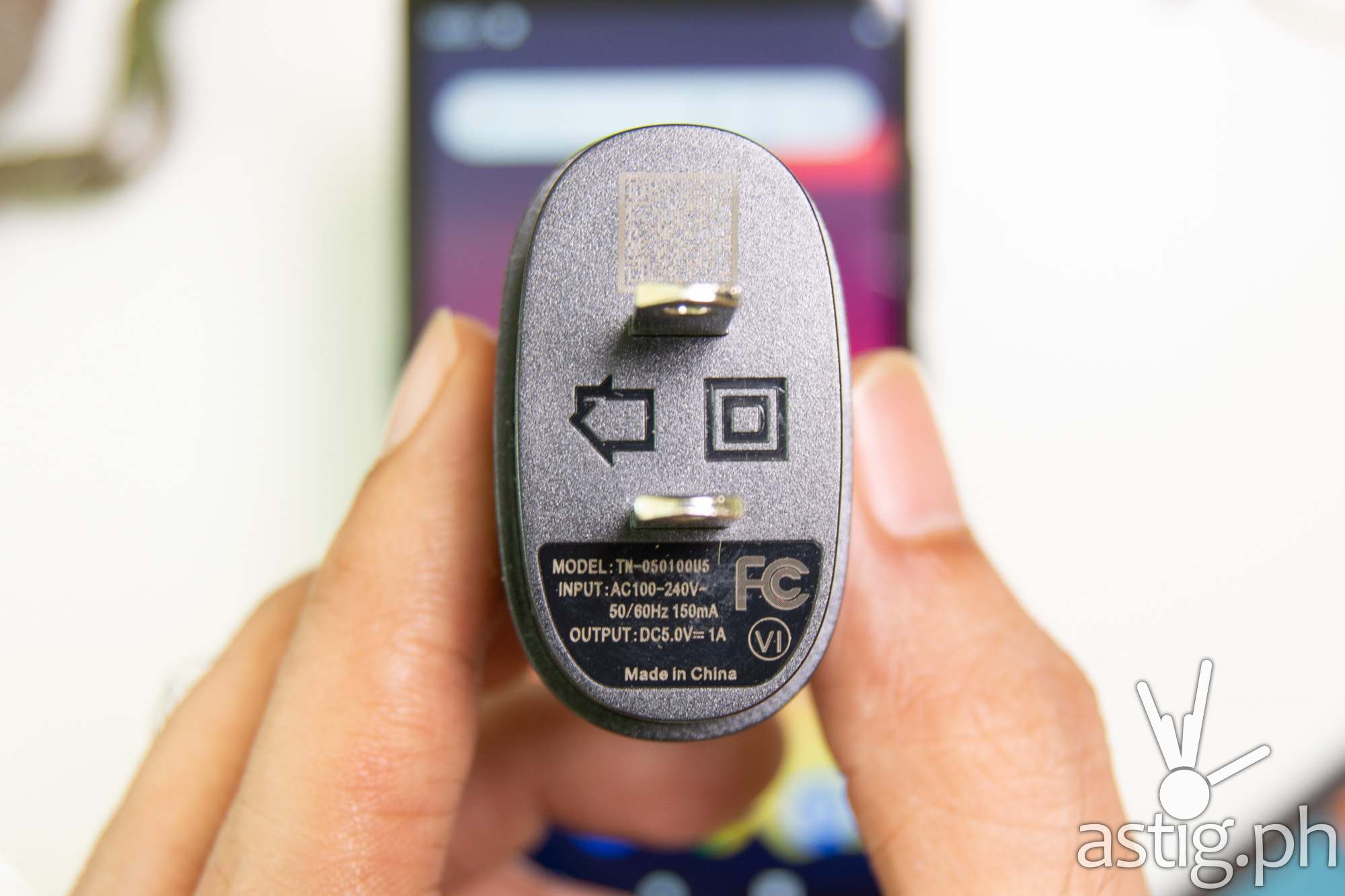 Benchmark results
Performance benchmarks:
PCMark Work 2.0:3215

GeekBench: 99 (single-core); 268 (multi-core)
Battery benchmarks:
AccuBattery: 5h (screen on); 18h (mixed); 24h (screen off)
Verdict, price
The Nokia C2 is a basic smartphone that gets the job done without much fanfare. Apart from the removable battery, it doesn't really do anything particularly well, and it doesn't offer much in the way of hardware or design to stand out.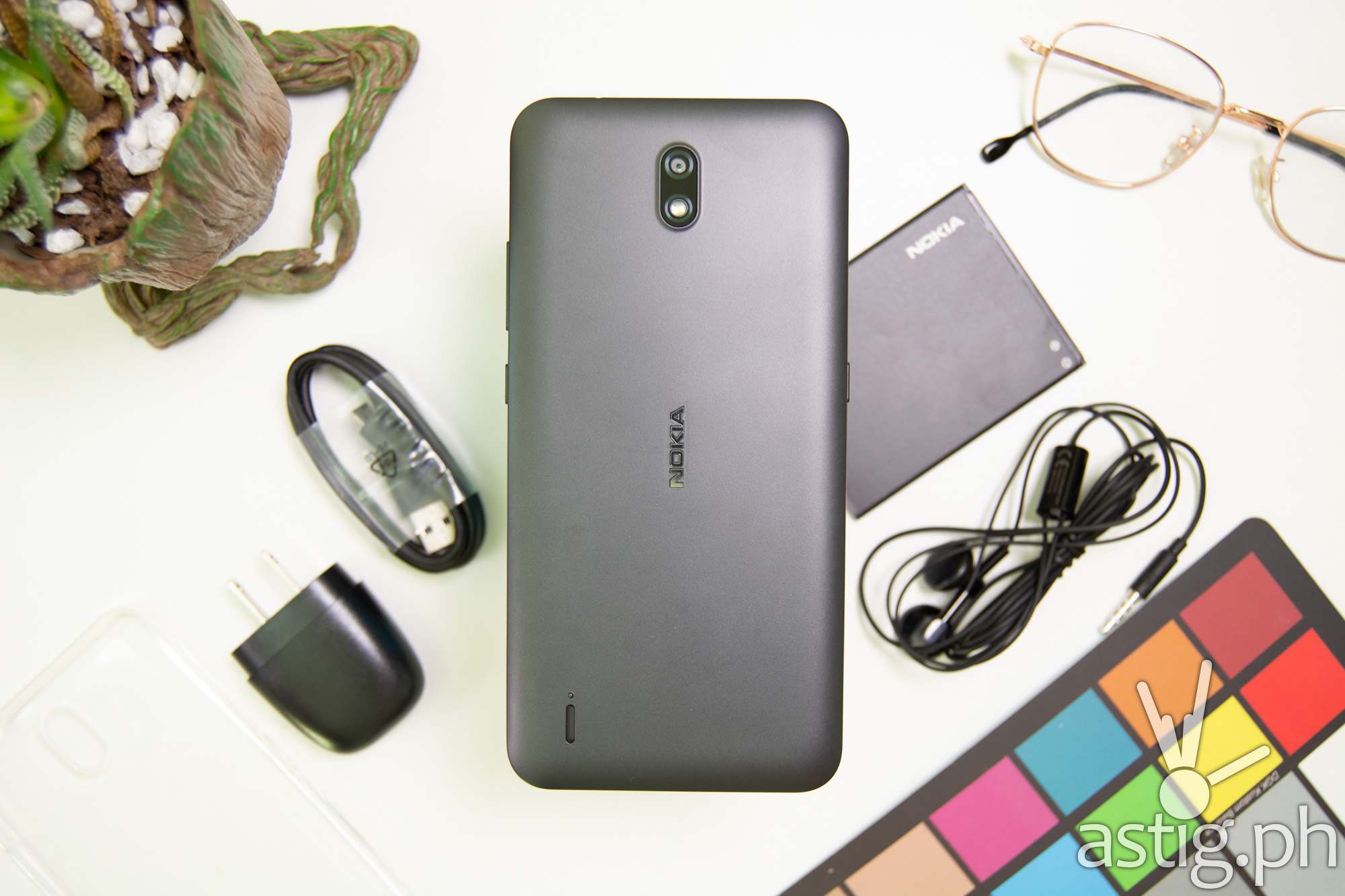 We do see it doing well as a secondary work phone. This includes office workers, drivers, and delivery personnel.
We also see a market for students and little children who require a smartphone capable of handling specific tasks such as streaming videos or casual gaming.
At 3,790 PHP brand new, it comes with very modest specs which most average users would find lacking for everyday personal use. For the price, you may be better off buying a second hand mid-ranger from two or three years ago.
Nokia C2 specs (Philippines)
Display: 5.7", 720×1440, IPS LCD

SIM: Nano-SIM, single, dedicated

OS Android 9.0 Pie, Go edition

Chipset / CPU: Quad-core 4×1.4GHz

GPU: Mali-T820

Memory (RAM): 1 GB LPDDR3

Storage (ROM): 16 GB

Expansion: microSDxC, dedicated

Main camera (rear): 5MP /f.2.2

Selfie camera (front): 5MP

Connectivity: 2.4 GHz Wi-Fi 802.11 b/g/n; Bluetooth 4.2, A2DP, LE

I/O: Micro USB 2.0; 3.5mm audio jack

Battery: 2,800 mAh

Colors: Cyan, Black

Price (Philippines): 3,790 PHP