Like always, any ONE Championship Fight Night never fails to disappoint it's crowd. The 15 fight matches of Roots of Honor recently held at the Mall of Asia Arena here in Manila went down to history as an anticipated showdown of Asia's passionate warrriors!
In the main event of ONE: ROOTS OF HONOR, Martin "The Situ-Asian" Nguyen of Vietnam and Australia continued his reign over the featherweight division with a spectacular knockout victory over former World Champion Narantungalag Jadambaa of Mongolia to retain the ONE Featherweight World Title. Nguyen and Jadambaa exchanged thunderous strikes in the opening round, both looking to end the night early. In the second round, Nguyen punished Jadambaa with powerful kicks to the leg before unleashing a perfectly-placed flying knee to take the Mongolian star out and remain the featherweight division's king.
In the co-main event, Joshua "The Passion" Pacio of the Team Lakay reclaimed the ONE Strawweight World Championship in highlight-reel fashion after knocking out Japan's Yosuke "The Ninja" Saruta in their highly-anticipated World Title rematch. Pacio survived some early trouble courtesy of a first-round knockdown from Saruta and began getting more comfortable with his strikes as the bout wore on. In the fourth round, Pacio caught Saruta with a well-timed high kick that instantly knocked Saruta out.

Official results for ONE: ROOTS OF HONOR
ONE Featherweight World Championship bout: Martin Nguyen defeats Narantungalag Jadambaa by Knockout (KO) at 1:07 minutes of round 2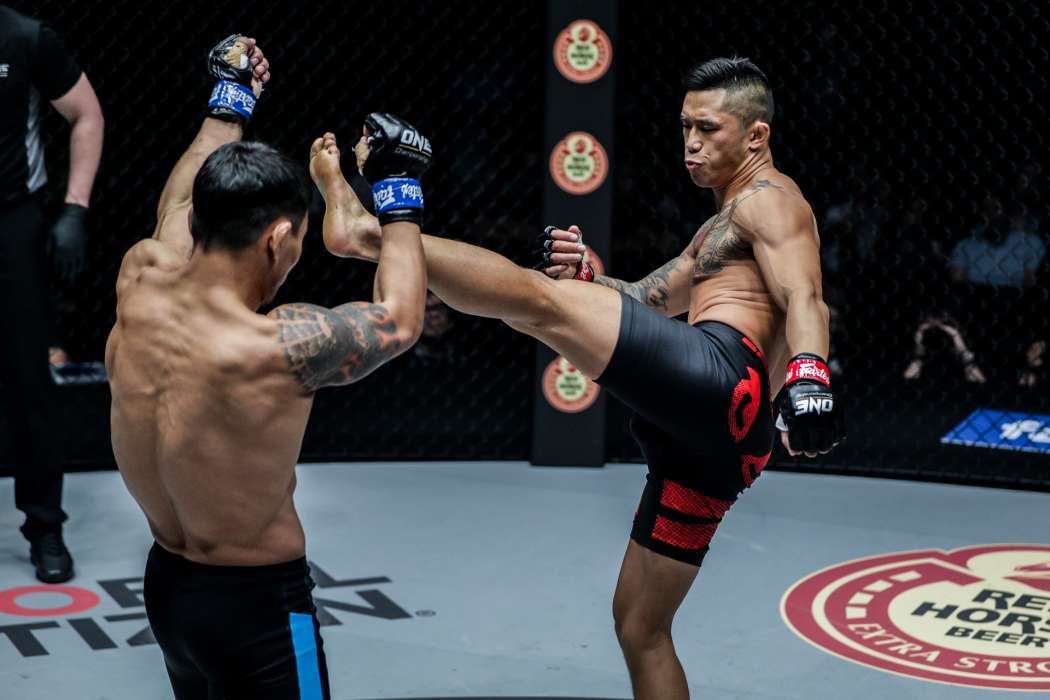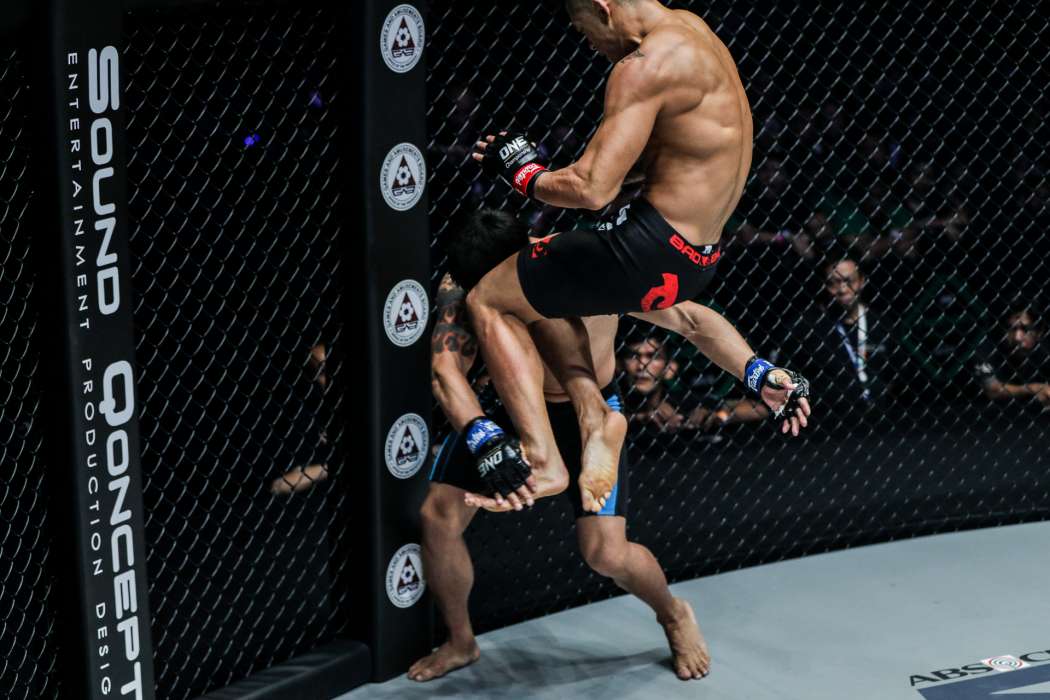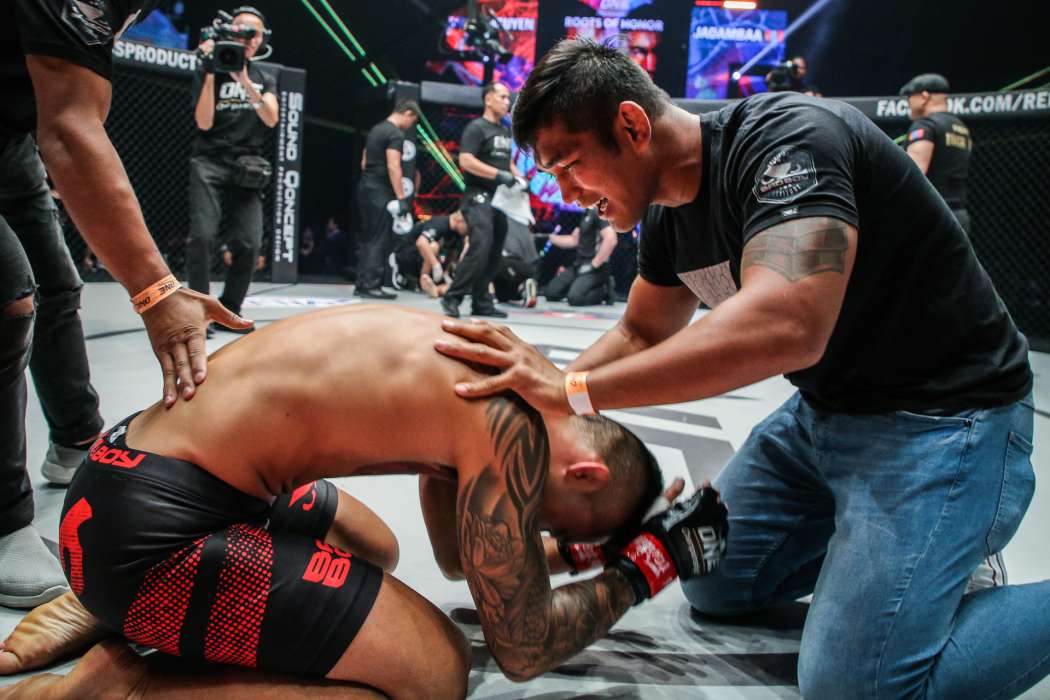 ONE Strawweight World Championship bout: Joshua Pacio defeats Yosuke Saruta by Knockout (KO) at 2:43 minutes of round 4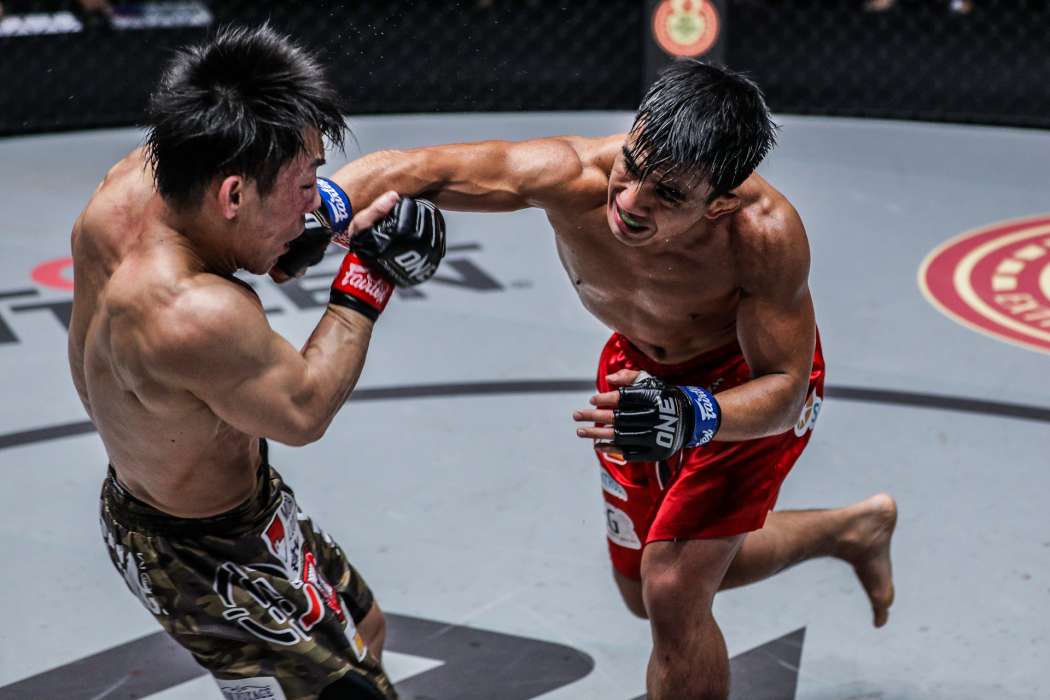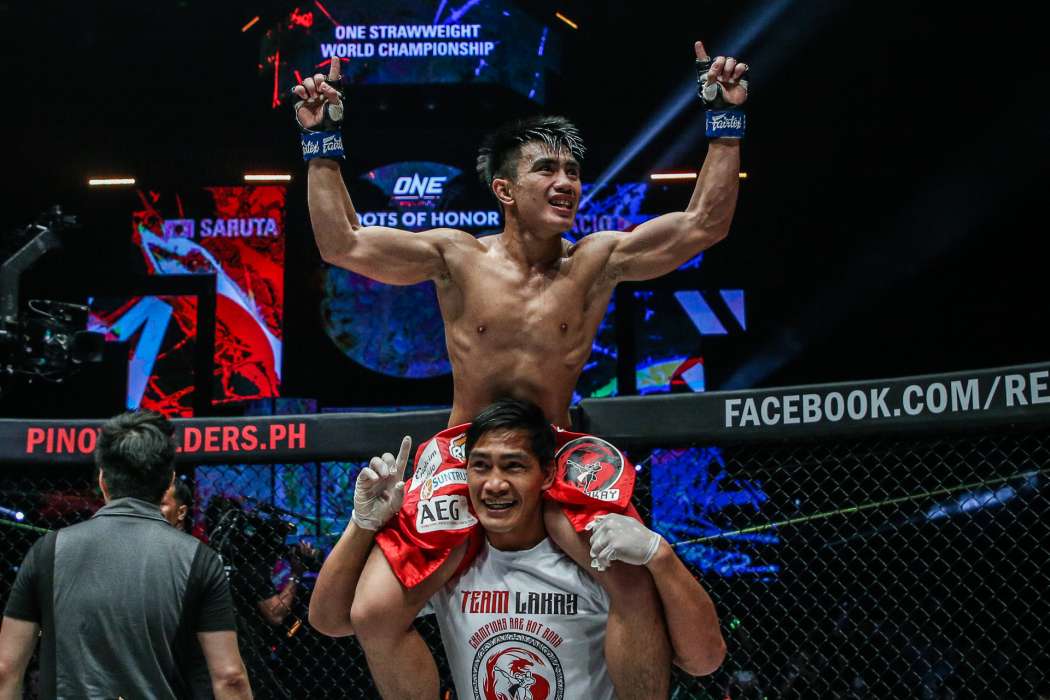 ONE Flyweight World Grand Prix Quarter-final bout: Tatsumitsu Wada defeats Gustavo Balart by Unanimous Decision (UD) after 3 rounds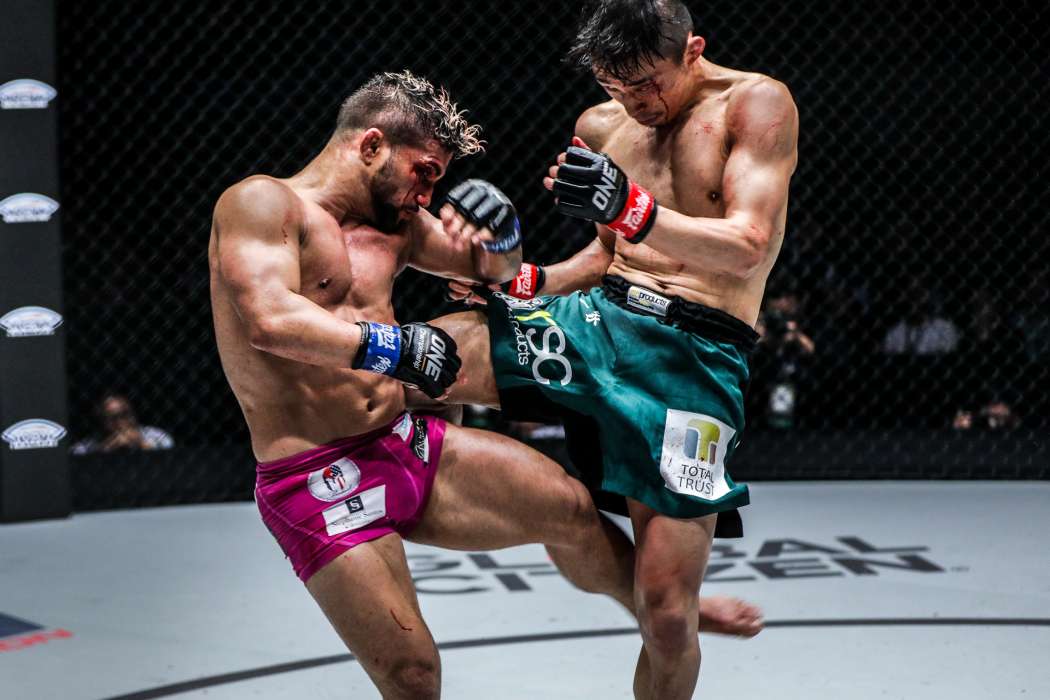 Catch Weight (68.0 KG) bout: Leandro Issa defeats Fu Chang Xin by Submission (Armbar) at 3:03 minutes of round 1
ONE Super Series Light Heavyweight Kickboxing bout: Andrei Stoica defeats Ibrahim El Bouni by Unanimous Decision (UD) after 3 rounds
Welterweight bout: James Nakashima defeats Luis Santos by TKO (Injury) at 0:56 minutes of round 2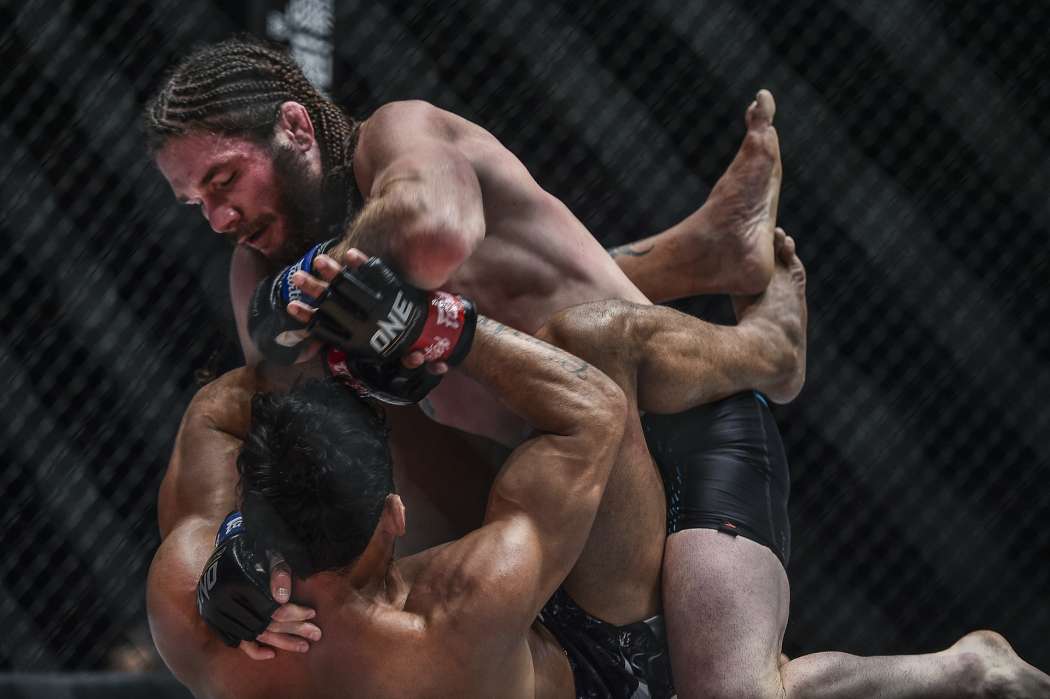 Featherweight bout: Edward Kelly defeats Sung Jong Lee by TKO (Strikes) at 2:51 minutes of round 2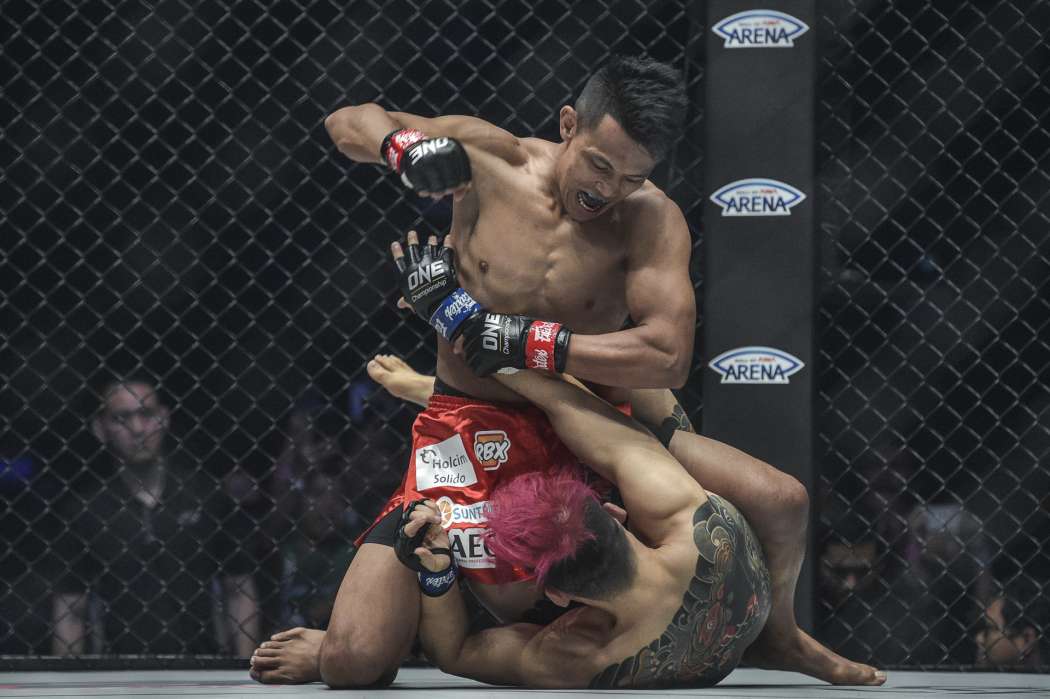 ONE Super Series Heavyweight Kickboxing bout: Anderson Silva defeats Andre Meunier by Knockout (KO) at 1:14 minutes of round 1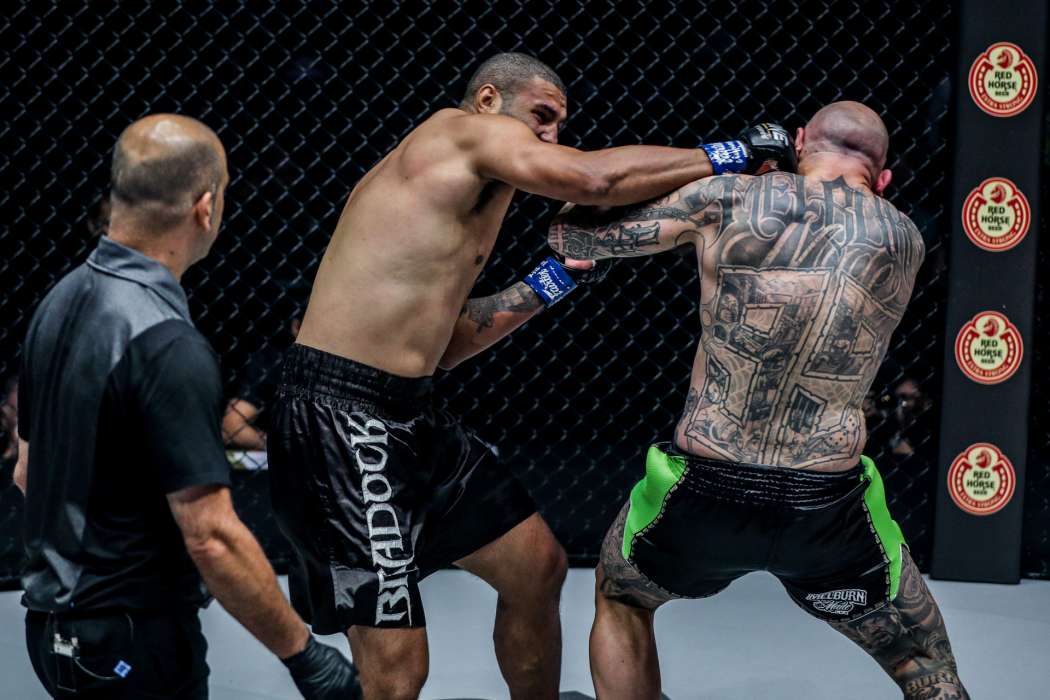 Featherweight bout: Kwon Won Il defeats Eric Kelly by Knockout (KO) at 0:19 minutes of round 1
ONE Super Series Bantamweight Muay Thai bout: Saemapetch Fairtex defeats Ognjen Topic by Majority Decision (MD) after 3 rounds
Bantamweight bout: Xie Bin defeats Ahmad Qais Jasoor by Submission (D'Arce Choke) at 2:27 minutes of round 2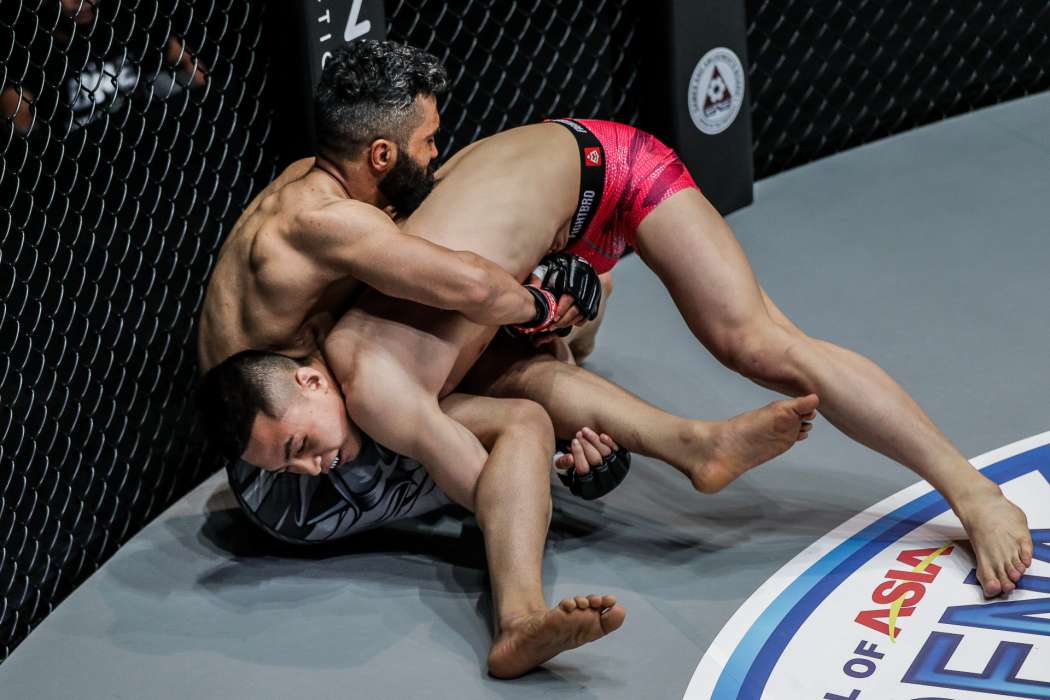 Flyweight bout: Niko Soe defeats Eko Roni Saputra by TKO (Doctor Stoppage) at 3:03 minutes of round 1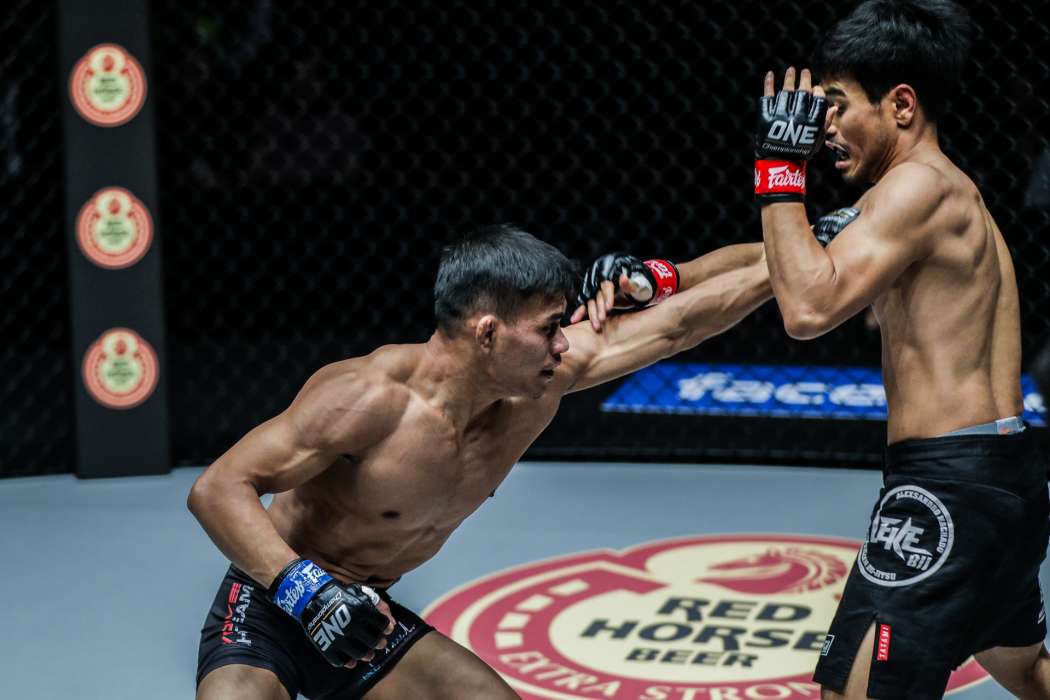 ONE Super Series Flyweight Muay Thai bout: Lerdsila Phuket Top Team defeats Momotaro by Unanimous Decision (UD) after 3 rounds
Women's Atomweight bout: Bi Nguyen defeats Dwi Ani Retno Wulan by TKO (Strikes) at 3:55 minutes of round 1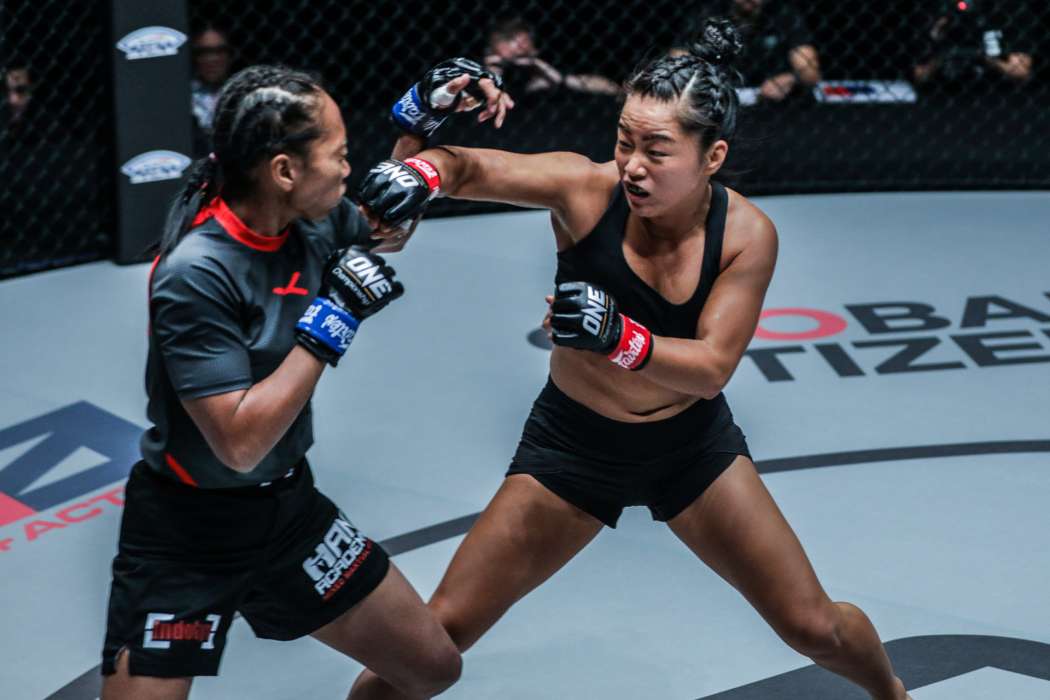 Flyweight bout: Ramon Gonzales defeats Akihiro Fujisawa by Submission (Guillotine Choke) at 1:19 minutes of round 1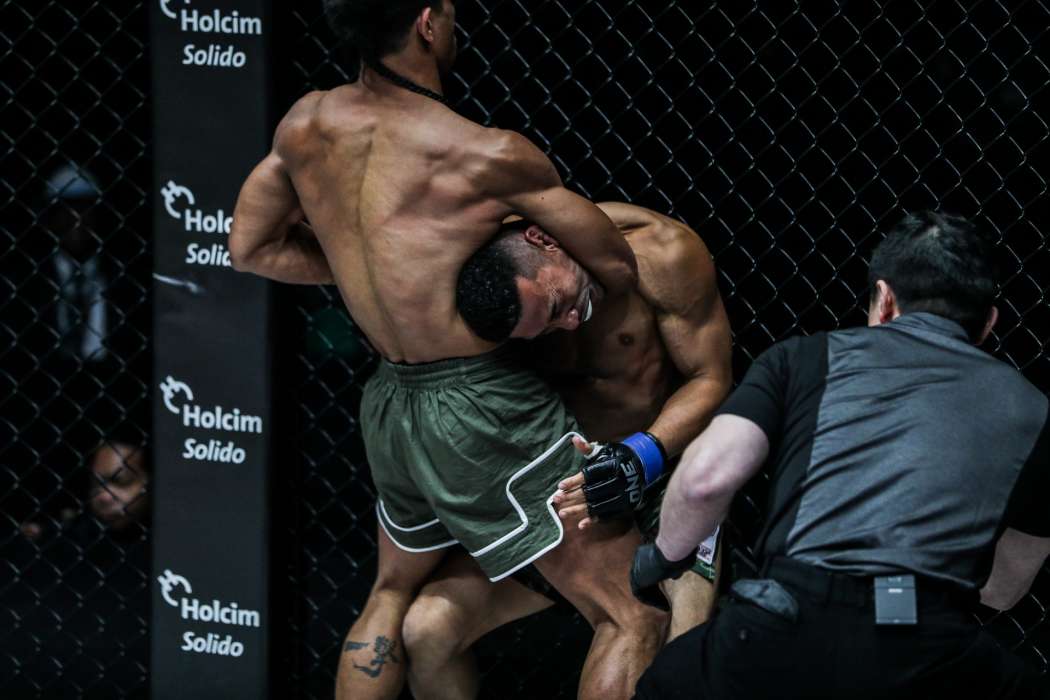 Congratulations once more to all victors! See you all again in August 2019!
For more updates on ONE Championship, please visit www.onefc.com, follow us on Twitter and Instagram @ONEChampionship, and like us on Facebook at https://www.facebook.com/ONEChampionship.