MANILA, Philippines – Hundreds of youth leaders; young public servants, Indigenous People's groups, student and community youth organizations from across the country convened for cultural exchange and discussions on national issues that highlight the role of the youth in peace and development.
Sigaw ng Kabataan Coalition (SKC-Philippines), an independent non-partisan national alliance of young leaders and a consortium of youth organizations in the Philippines, together with the Rotary Satellite Club of Fort BGC Titans organized the 2-day Philippine Intercultural Youth Convention (PIYC) 2019 which coincided with the celebration of the International Peace Day.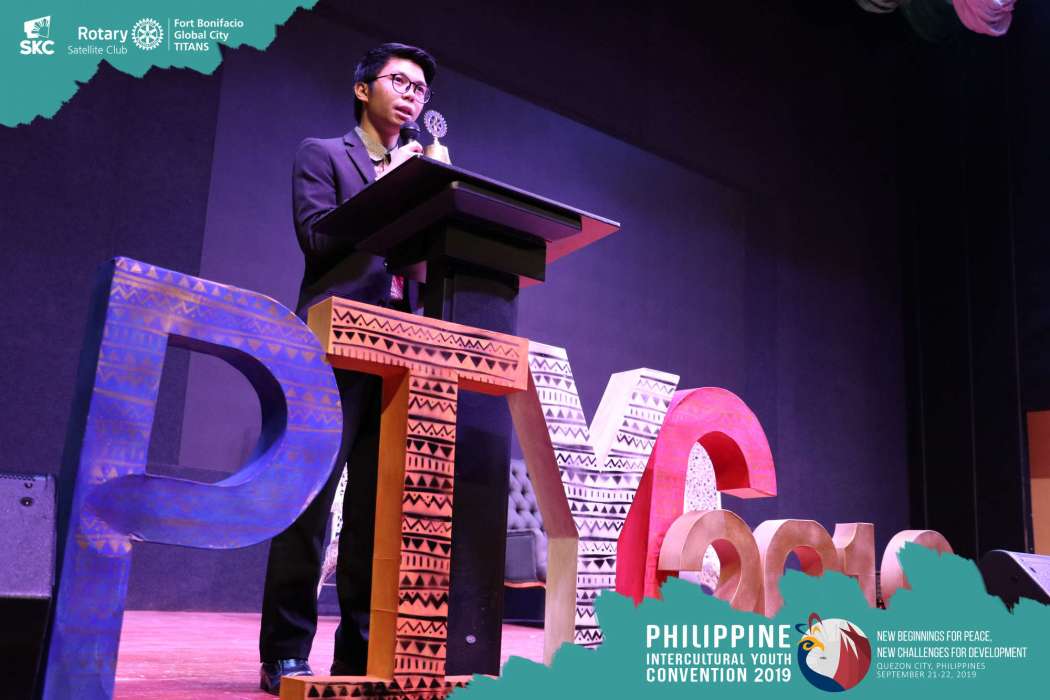 In addressing the country's most pressing issues comes a crossroad for building the Philippines' path towards achieving the United Nations' Sustainable Development Goals. Through the years, the lack of solidarity and understanding in this journey leads to discrimination, violence, and further marginalization of cultural minorities, ultimately creating larger cultural barriers among our people.
In his opening message, SKC National President and Chairman of the Rotary Satellite Club of Fort Bonifacio Global City Titans, Ellirie Nicolas Aviles said, "…despite our differences, we convene in PIYC 2019 to promote peace by broadening our knowledge about each other's cultures. We convene to prove that there is strength in unity."
Citing a United Nations Website, Aviles said, "It says that Culture is who we are, and what shapes our identity. Placing culture at the heart of development policies is the only way to ensure a human-centered, inclusive and equitable development."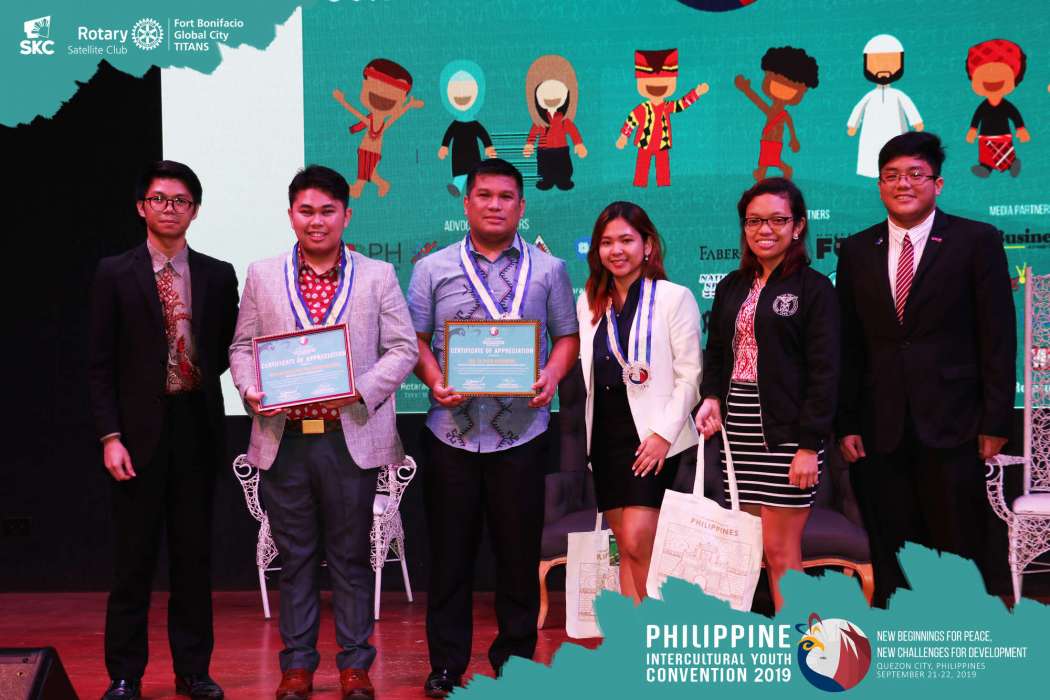 "Peace is the core advocacy of all developmental organizations as there will be no development without peace. No matter what advocacy we have or Sustainable Development Goals were focused on, there will always be an underlying connection to peace, "He added.
This year's PIYC is organized in partnership with the Tourism Promotions Board of the Philippine Department of Tourism, AFS Intercultural Program Philippines, Pilipinas Rotaract Multi-District Information Organization (MDIO), Rotary Clubs of Fort BGC, Makati, Muntinlupa Business District, and Muntinlupa Central, Rotaract Clubs of Fort BGC, Makati United, San Francisco Del Monte Malaya Achievers District 3780, Miraculous Medal –Sucat, Metro Bacolod District 3850, Zamboanga City West District 3850, Tagbilaran District 3860, Serenade Society, Nature's Spring, Bangs Prime Salon, Rustan's, Geek Mode Media, Office of the Bangsamoro Youth Affairs(OBYA) – BARMM, the Local Government of Quezon City, and the GM Joe Tours and Transport Corporation.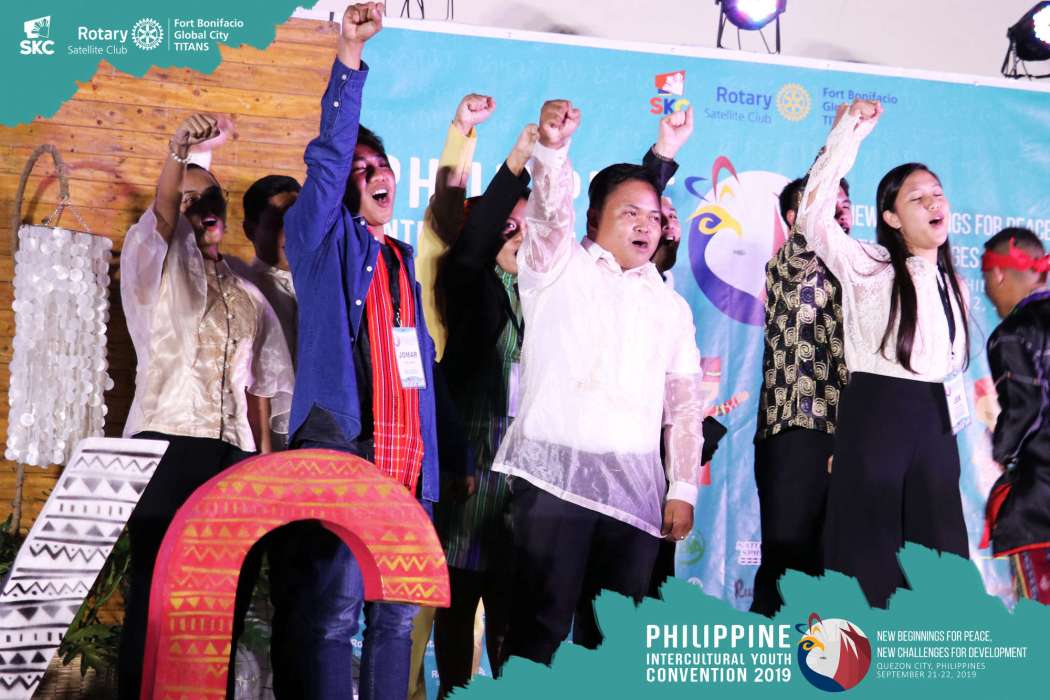 Philippine government leaders as well as non-government and international partners such as DSWD Asec. Rhea Penaflor, NEDA Commissioner Dexter Galban, Mr. William Lucht of Asian Development Bank, NCCA Executive Director Al Ryan Alejandre, the youngest elected mayor in the Philippines, Mayor Datu Pax Ali Mangudadatu of Datu Abdullah Sangki, Maguindanao, Rotary District 3830 Inspiring Governor Alfredo Montecillo, Mr. Arjay Barrios from the Legal Rights and Natural Resources Center, Mr. Arjay Mercado from Action for Economic Reforms, Dr. Almuhaimin Usman of Teach Peace, Build Peace Movement, and Mr. Marc Batac of the Initiatives for International Dialogue (IID) and Global Partnership for the Prevention of Armed Conflict enriched the forums on youth in peace, peace amidst diversity, vulnerabilities in conflict, and the essence of peace-building in the attainment of quality education, poverty alleviation, access to healthcare, and sustainable livelihood.