The Philippine Educational Theater Association (PETA) is thrilled to announce that it is finally back to offering face-to-face summer theater workshops starting May 2023! After a long hiatus due to the pandemic, this marks an important milestone for Philippine theater as stages reopen and live performances return for Filipino audiences. As PETA celebrates its 56th year in the industry and wraps up its successful run of the newest original musical, Walang Aray, more theater activities are in store for everyone in the coming months.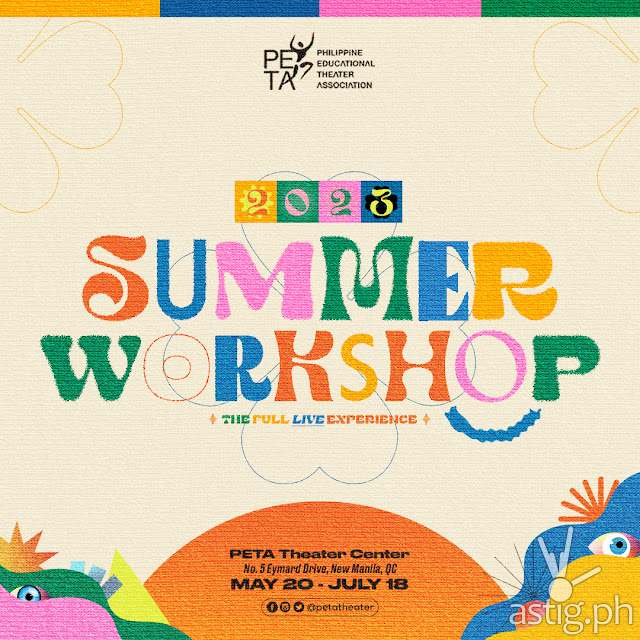 The next big thing everyone can anticipate is the return of PETA's annual Summer Workshops, which shifted to an online and hybrid setup during the pandemic. From May to July 2023, PETA Summer Workshops will now take place fully in-person at the PETA Theater Center in Quezon City, offering five courses for people of all ages.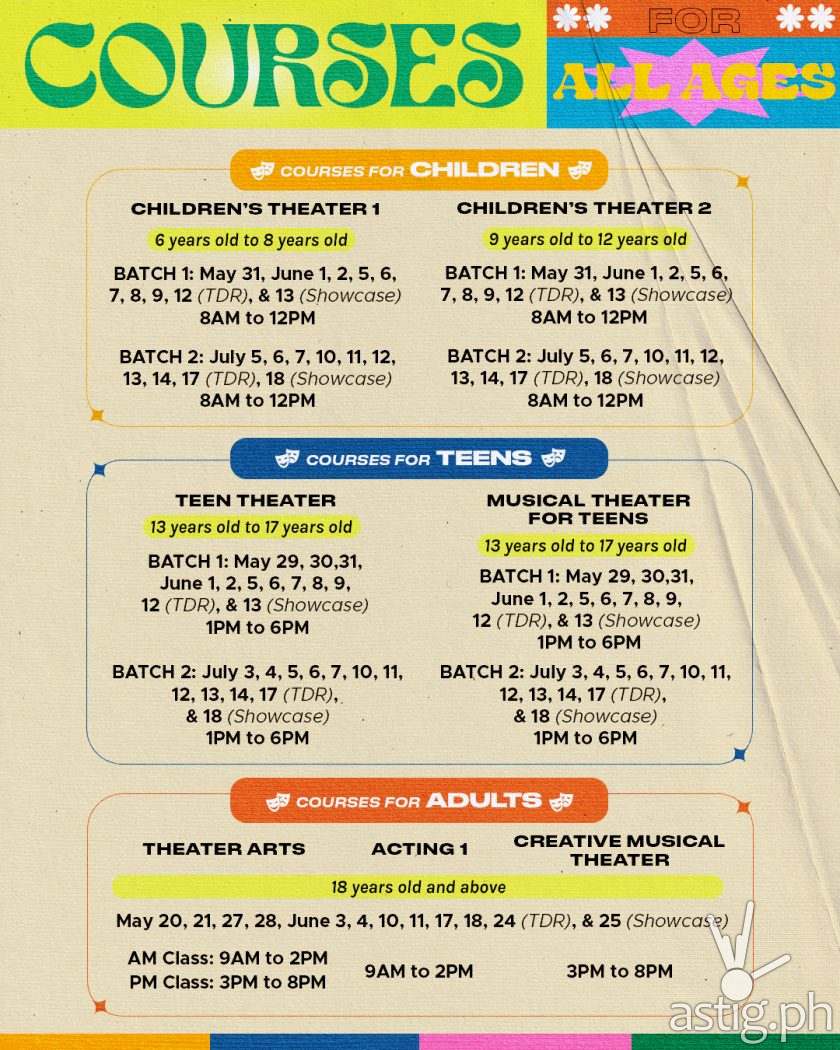 For the little ones, the Children's Theater 1 course (6 to 8 years old) provides a safe space to immerse themselves in the art of rhythmic movement, dance, songs, puppetry, storytelling, and more. Meanwhile, Children's Theater 2 (9 to 12 years old) offers a journey of artistic discovery through music, visual arts, poetry, story writing, storytelling, and drama improvisation.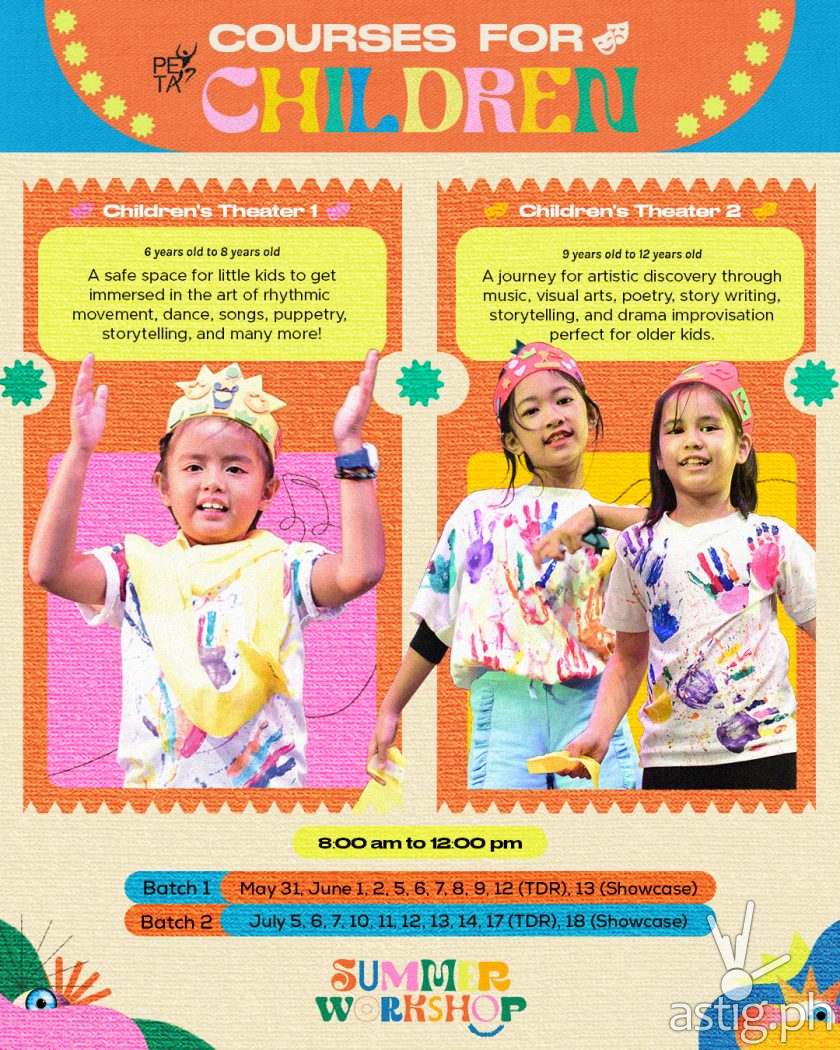 Teens looking to nourish their artistic spirit can join the Teen Theater course (14 to 17 years old) and experience PETA's one-of-a-kind Integrated Theater Arts approach that combines fun and challenging workshop activities in creative drama, sound and music, and visual arts. For musically inclined teens (13 to 17 years old), the Musical Theater for Teens course aims to develop connections between the body, music, and storytelling through various theatrical activities.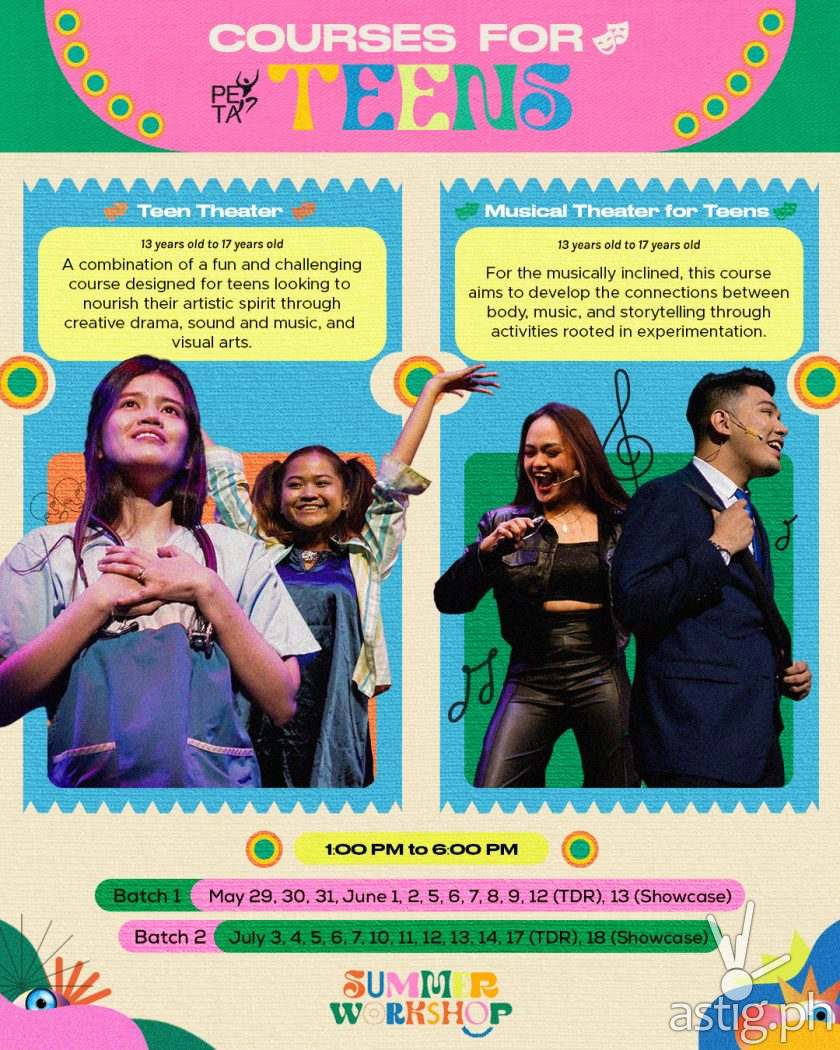 Adults can also participate in the PETA Summer Workshops. The Theater Arts course (18 years old and up) is a beginner's course that teaches the fundamentals of theater acting, dramatic improvisation, and theater production. Meanwhile, the Acting 1 course (18 years old and up) focuses on the specialized skill of acting, developing and enhancing one's acting tools by exploring different acting styles and principles. Lastly, the Creative Musical Theater course (18 years old and up) explores the fine art of musical theater, allowing participants to experience the elements of musical performance, composition, and production to understand the harmonization of the different fields that make a successful musical show.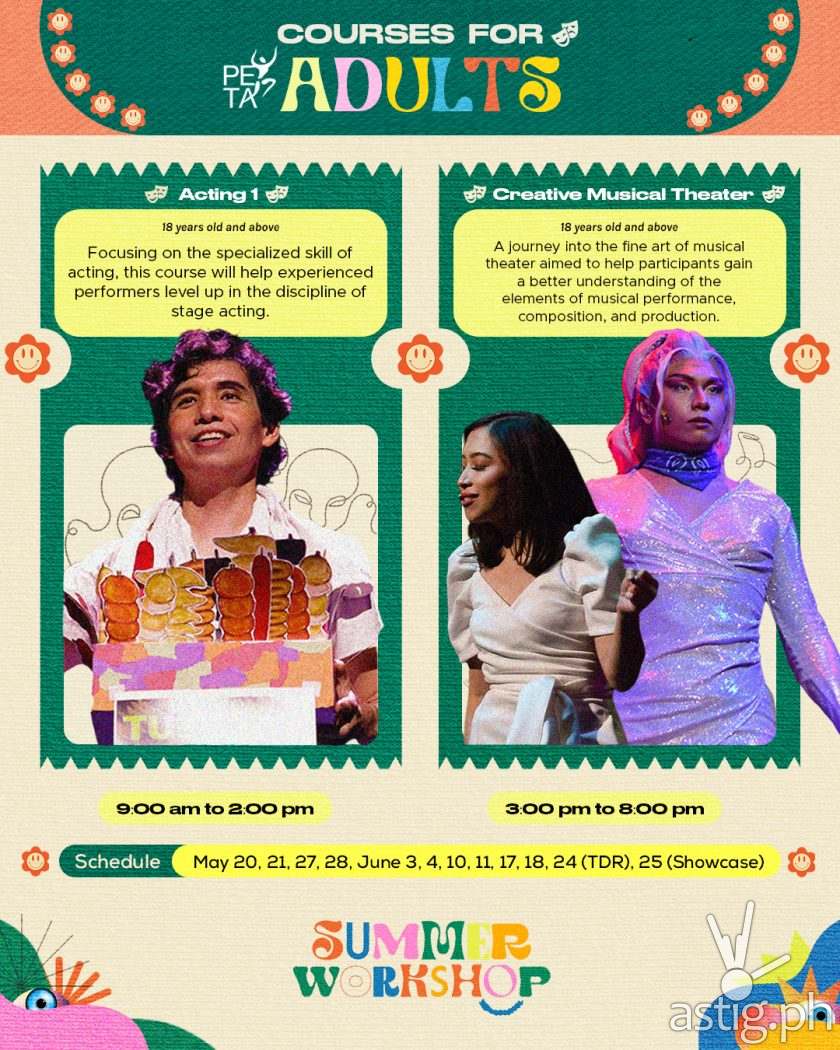 The PETA Summer Workshops offer a unique opportunity for participants to learn from experienced PETA Artist-Teachers who have been part of iconic PETA shows like Walang Aray, Rak of Aegis, and CareDivas. Participants can expect to learn a range of skills, from the fundamentals of theater acting to creative drama, sound and music, and visual arts. The courses have gained immense popularity among children and adults for their long-term impact, aiding participants in their respective fields and disciplines.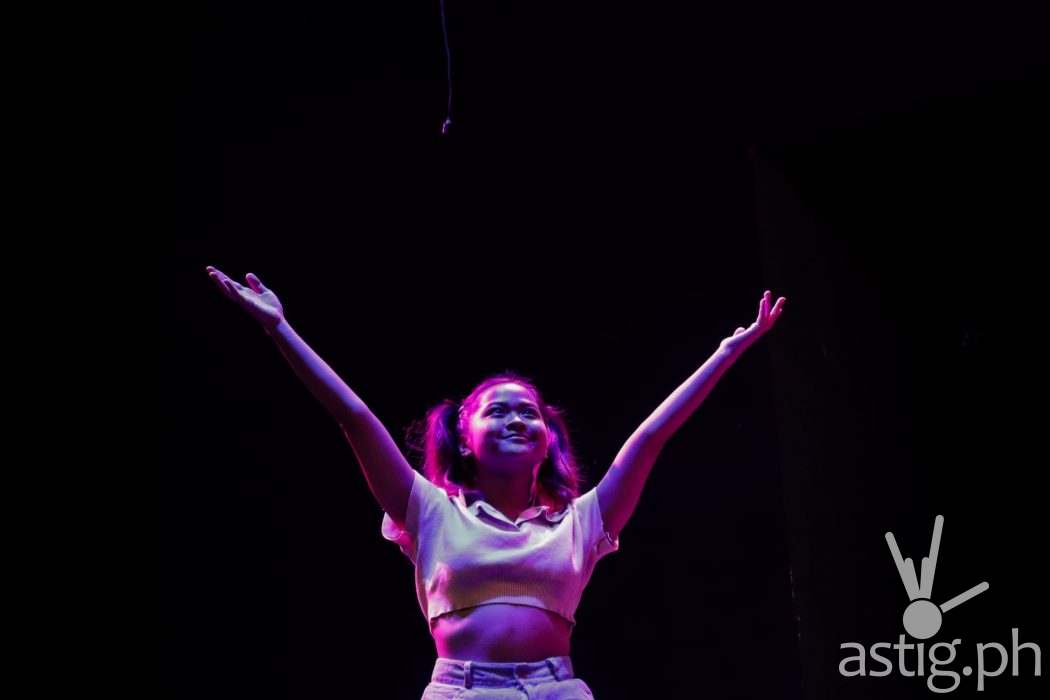 Registration and enrollment for PETA Summer Workshops 2023 is ongoing. Interested applicants can register now at www.bit.ly/petasummerworkshop. For more information, contact Betita Sarmiento at 0926-406-6858 or
[email protected]
, or follow PETA on its social media accounts: @petatheater.
Don't miss out on this opportunity to learn and experience the joy of theater with PETA!