It has been a while since we published our Ultimate Karaoke Guide. In that article, we came up with a list of features that should serve as a baseline for evaluating the quality of a karaoke or a videoke system. This included qualitative  and quantitative aspects such as song selection, build, and sound quality, as well as operational aspects such as ease of use and product support.
In this review, we will use these standards to evaluate the Platinum KS-1 Home Karaoke, one of the most inexpensive home karaoke systems available on Shopee. It normally retails for Php2,999, but you can grab it for only Php1,805 or 40% off at the Shopee 7.7 Mid-Year Sale.
To hear it in action, hit the play button in the video above or head over to YouTube for the Platinum KS-1 unboxing and hands-on review.
1. Song selection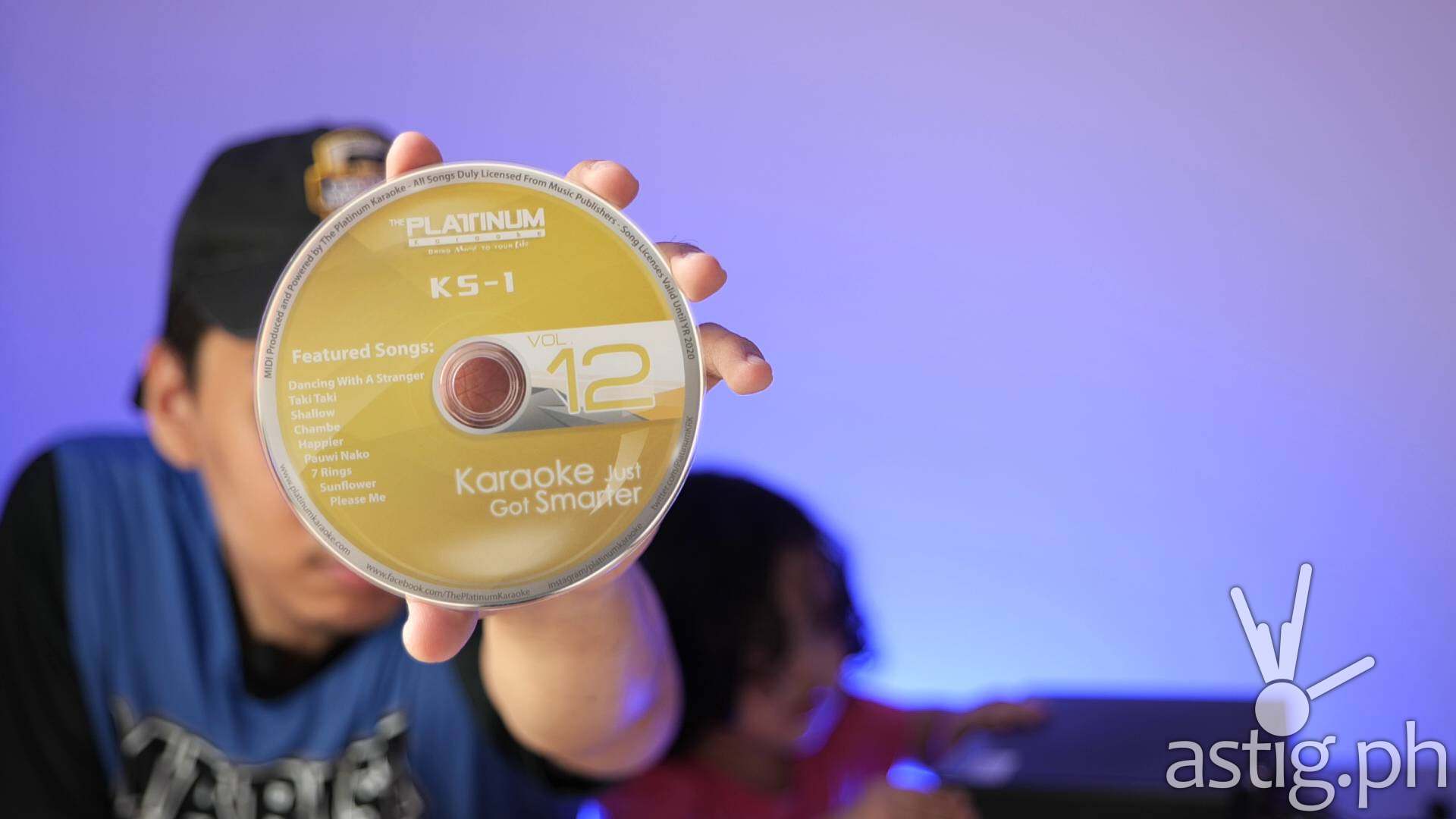 Among all the karaoke brands, Platinum is the one with the widest song selection. The Platinum KS-1 features a mind-numbing selection of over 11,000 English and OPM songs out of the box.
What's nice about the KS series is that it uses DVDs as a medium to store songs. The latest song pack is a little more expensive: Volume 17 will set you back by P595, while Volume 16 only costs P195.
2. Song quality
While the Platinum KS-1 excels in quantity, it does not necessarily excel in quality. All of the songs are in MIDI format, which is like sheet music for computers.
The computer then reads the information to play it back, so it lacks the punch and liveliness of something recorded using actual, live instruments – like in the case of a "minus one" track.
3. Product design and build quality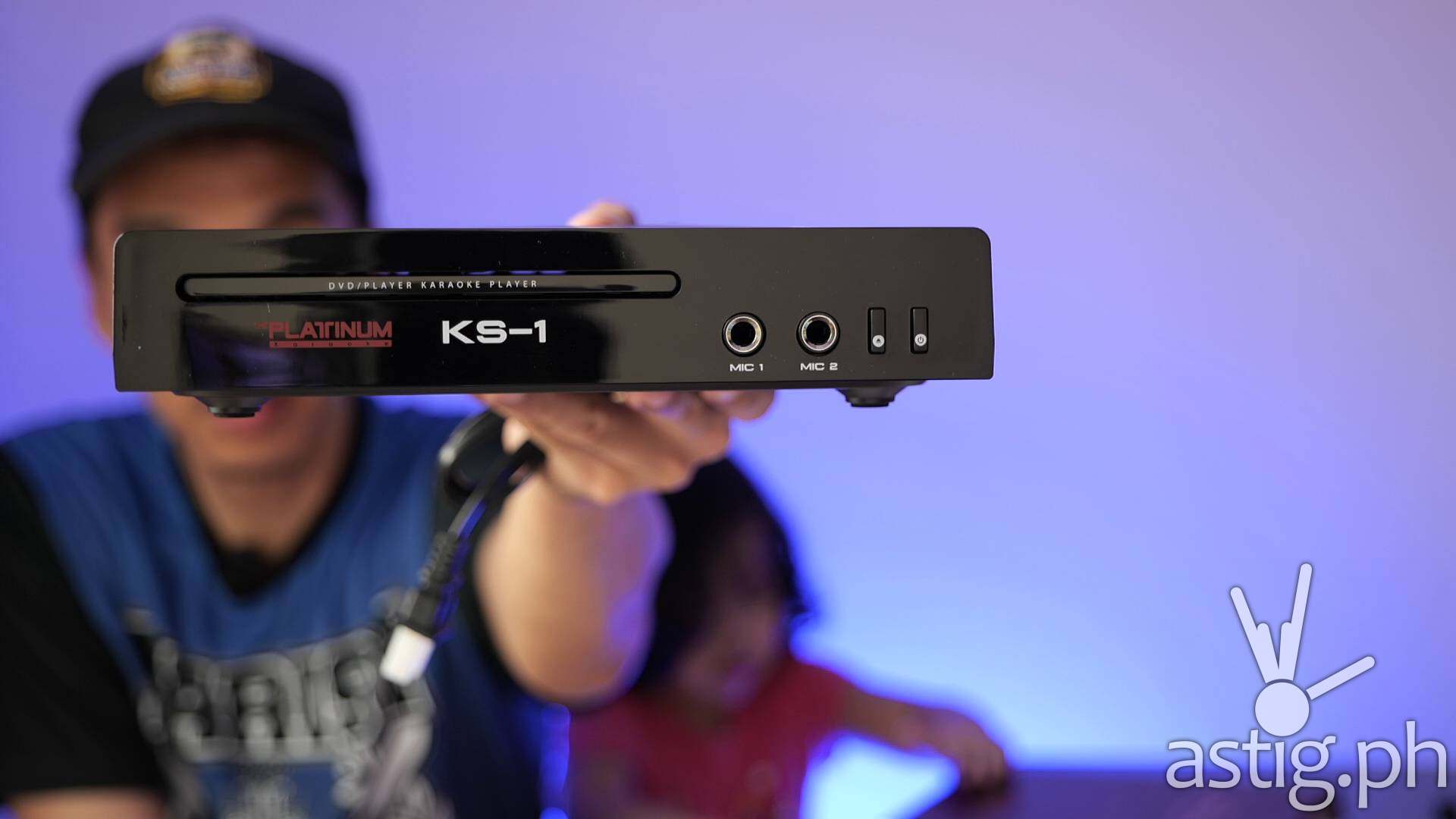 The main unit of the Platinum KS-1 is encased in a chassis made of plastic and aluminum. Its design is purely functional so while it's well-made, there's nothing too exciting about the design.
4. Speed of ease and search
To enter letters using the remote control, you will have to press the remote control's numeric keypad multiple times. As a result, searching for songs using the on-screen interface can be painfully slow.
Our unit came with a physical song book, but if you prefer searching electronically, we recommend installing the Platinum Digital Songbook mobile app instead.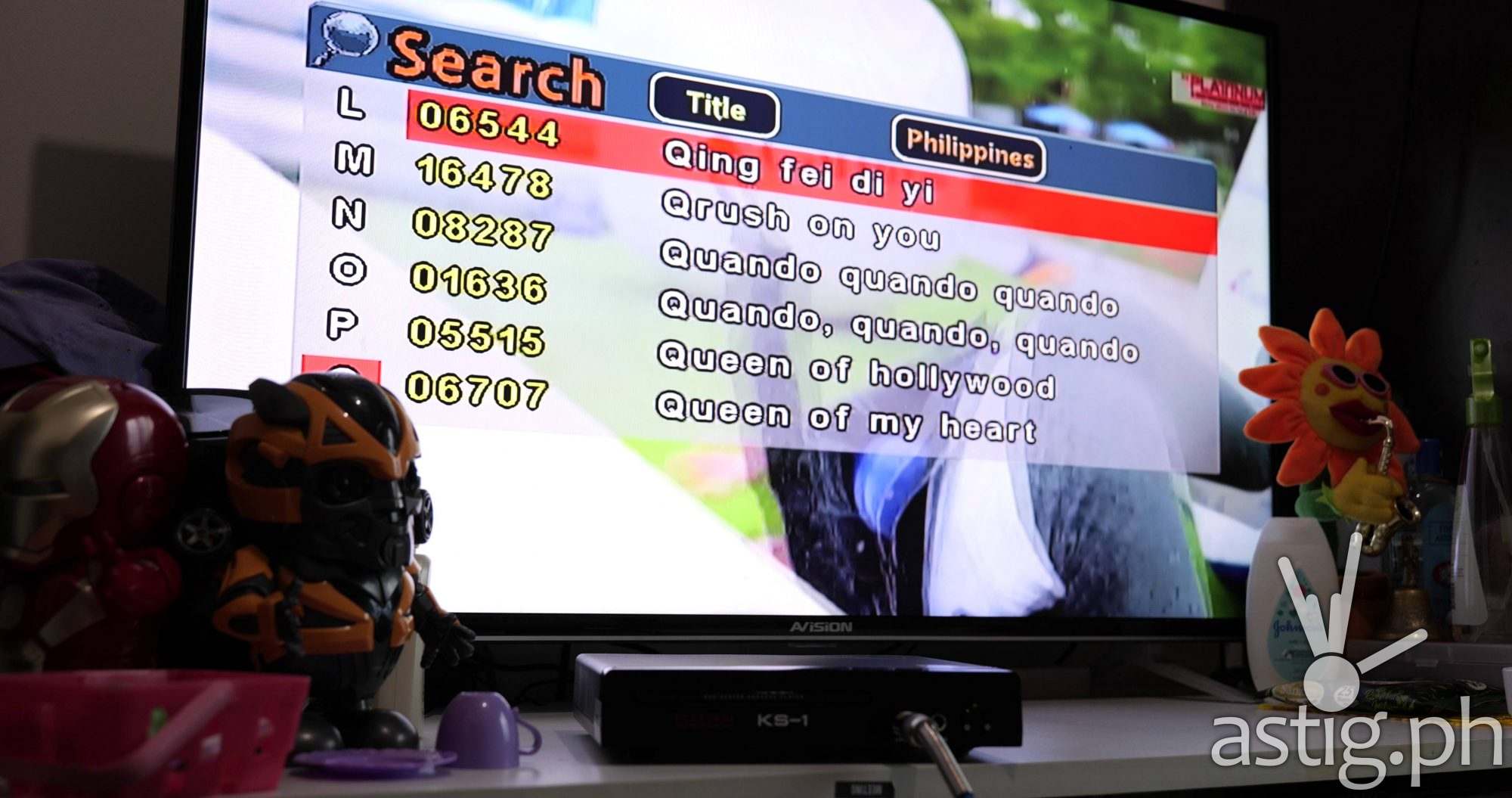 5. Microphone quality
By itself, the Platinum KS-1 does not come with a microphone, so you will have to get one separately. We've seen sellers on Shopee that include them as a bundle though, so get that instead if you don't have a microphone yet.
Our unit did not come with any microphones.
What about wireless mics?
It can only connect to wired microphones. The Platinum KS-1 does not support wireless mics natively. It is technically possible to connect the system to an external radio transciever (transmitter / receiver) and use that to connect to a wireless microphone.
6. Value-added features
While Platinum KS-1 is a basic karaoke player, the main unit supports DVD and USB playback. It also has an accompanying mobile app called Platinum Link and a Digital Songbook to make operation easier.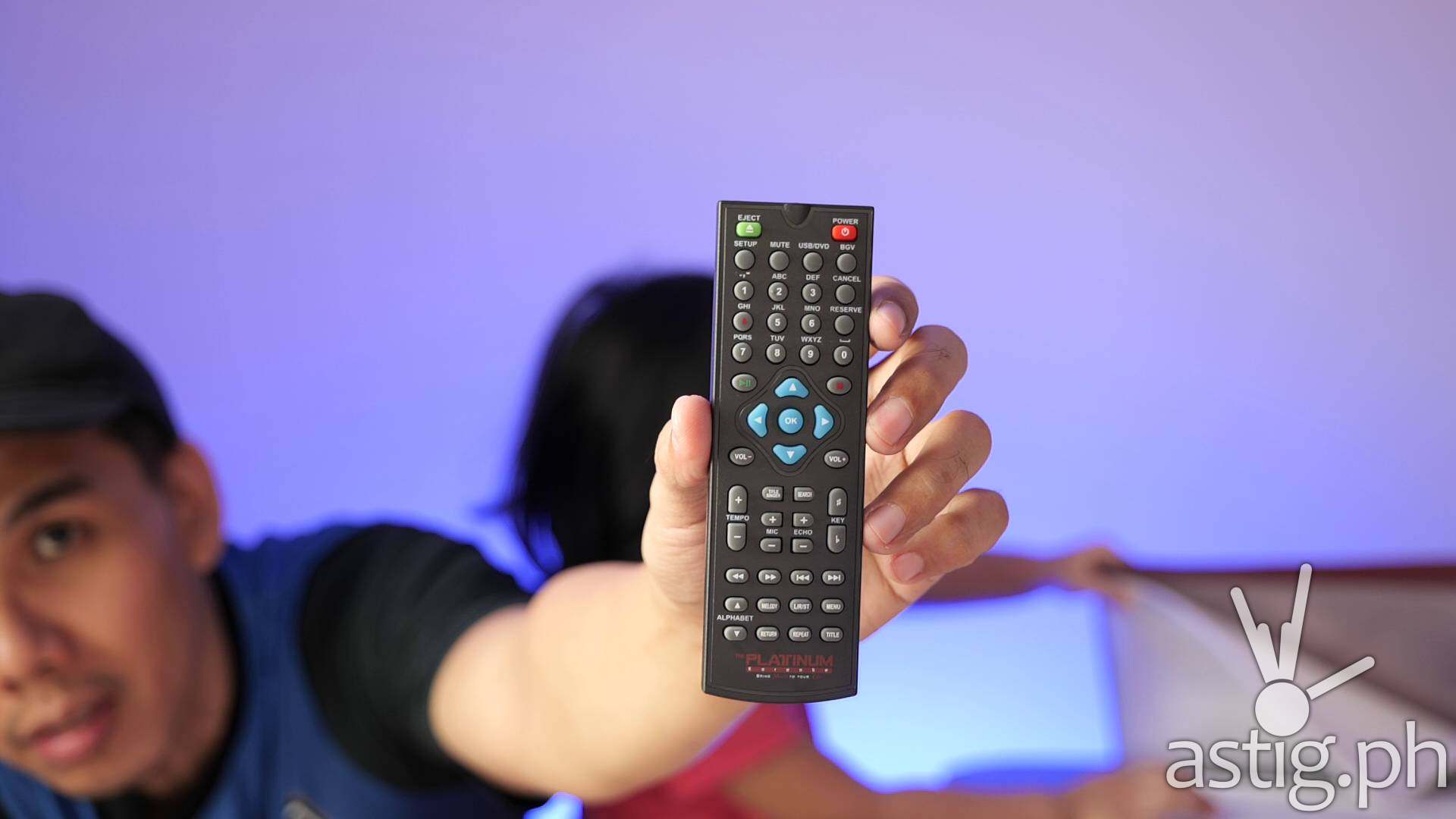 7. Product support
Platinum Karaoke is a Philippine brand supported by Vismay International Corporation. The Platinum Karaoke website currently lists four main service centers in Taguig, Manila, Cebu, and Davao.
In addition to this, the website lists 30 authorized service centers in various locations all over the Philippines.