MANILA, Philippines – Thanks to the buzz of Telstra's possible entry into the Philippines mobile market, the two giant local internet providers PLDT and Globe are forced to step up their game and provide better and more affordable services for their customers.
According to the report of Interaksyon.com, the two local telecommunications companies are eyeing for the powerful band of the government's soon to be auctioned "highly un-utilized" but "very powerful" mobile frequency band that is part of the 700-megahertz spectrum which will help address the "speed" issues in their services.
And guess what, it seems like the two players do not want to be close on their friends but on their enemies.
The local internet providers like PLDT are pushing regulators to auction some parts of the "very powerful" mobile frequency band owned by telco units of San Miguel Corp., which, the possible partner of Australia's internet giant.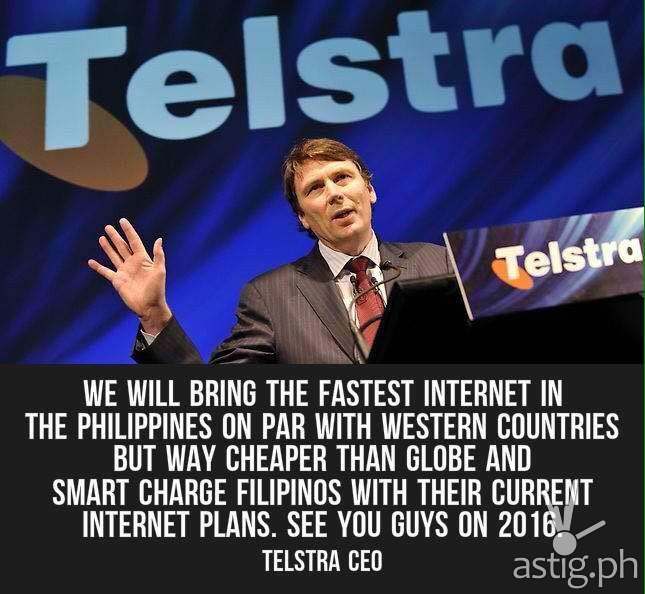 PLDT's head for regulatory affairs, Atty Ray C. Espinosa explained that "The 700-megahertz frequency is "very important" in terms of providing local networks the ability to attain much needed speed."
It was previously reported that telco units owned by San Miguel, which are wi-Tribe and High Frequency will be under preparation for a new mobile phone joint venture with Telstra Corp.
The 700 MHz spectrum was used before for analog television broadcasting but countries all over the world are now abandoning analog TV, "and therefore, freeing this [700 Mhz] very efficient, very optimal spectrum for mobile telecommunications," Espinosa said.
"So, if we want the mobile, the internet to be faster, to provide better quality service to consumers, PLDT Smart and Globe and the others should have access to this 700 MHz which is a very scare resource. All over the world, this particular spectrum is being made available to existing operators as well new entrants and there is no reason why PLDT and Smart cannot be given access especially if they are highly un-utilized," he added.
PLDT and Globe had initially released their new plans which an initial preparation for Telstra.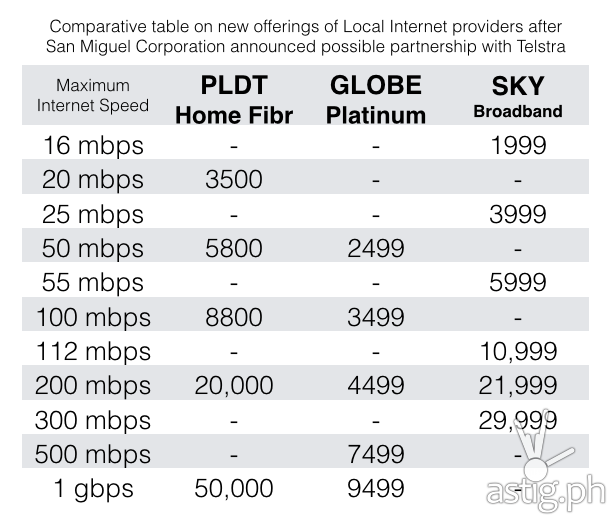 Isn't it ironic that PLDT and Globe wanted to deal with San Miguel, the eventual partner of Telstra which will be their future competitor? Comment your thoughts.