When Xiaomi launched the Pocophone F1 in 2018, it successfully dominated the market by focusing one thing and one thing only: speed. By being the "master of speed", it offered value for performance that proved difficult to replicate – until now, with the POCO X3 NFC.
Rather than focusing on a single aspect, the POCO X3 tries to be a "true all-rounder", attempting to balance between five aspects: camera, design, performance, battery, and price – sort of a jack of all trades, master of all.
Hit play to watch the POCO X3 NFC full review video and POCO X3 NFC camera test on our YouTube channel, or read on for our first impressions.
READ: POCO X3 (NFC) launched, sets sights on mid-range mobile gaming market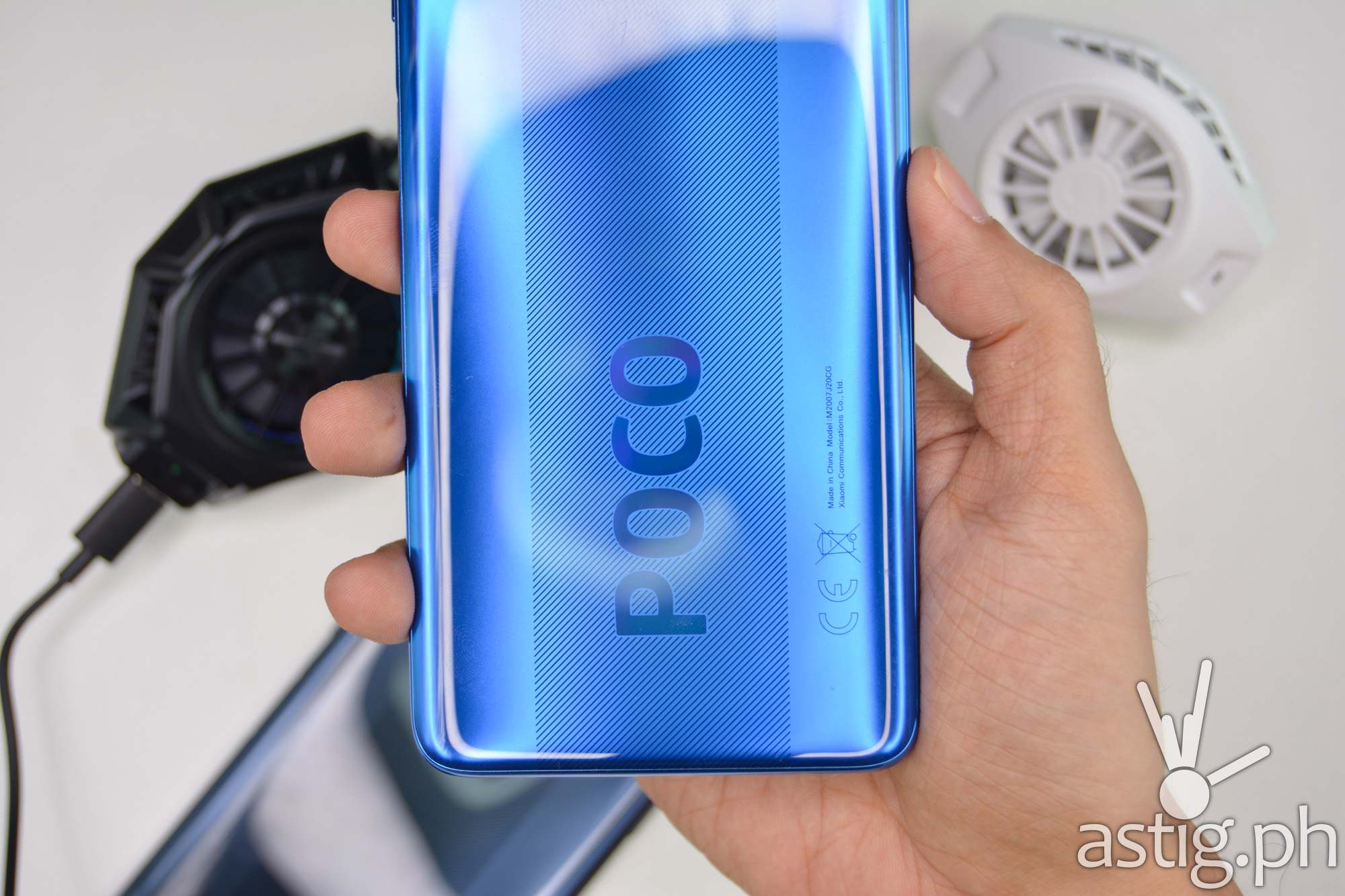 On paper, the X3 looked like a sweet deal: 120Hz display, Snapdragon 732G, 64MP quad cameras, and 5,160 mAh 33W battery at only 10,990 PHP (6GB + 64GB) / 12,990 PHP (6GB + 128GB).
So when Xiaomi announced that the phone will be available at a discounted price on Shopee Philippines at the 9.9 Sale only a day after its global launch and that the first 500 orders would come with a Black Shark FunCooler / FunCooler Pro, I did exactly what any sane techie should do: add to cart – or in my case, add "two" cart.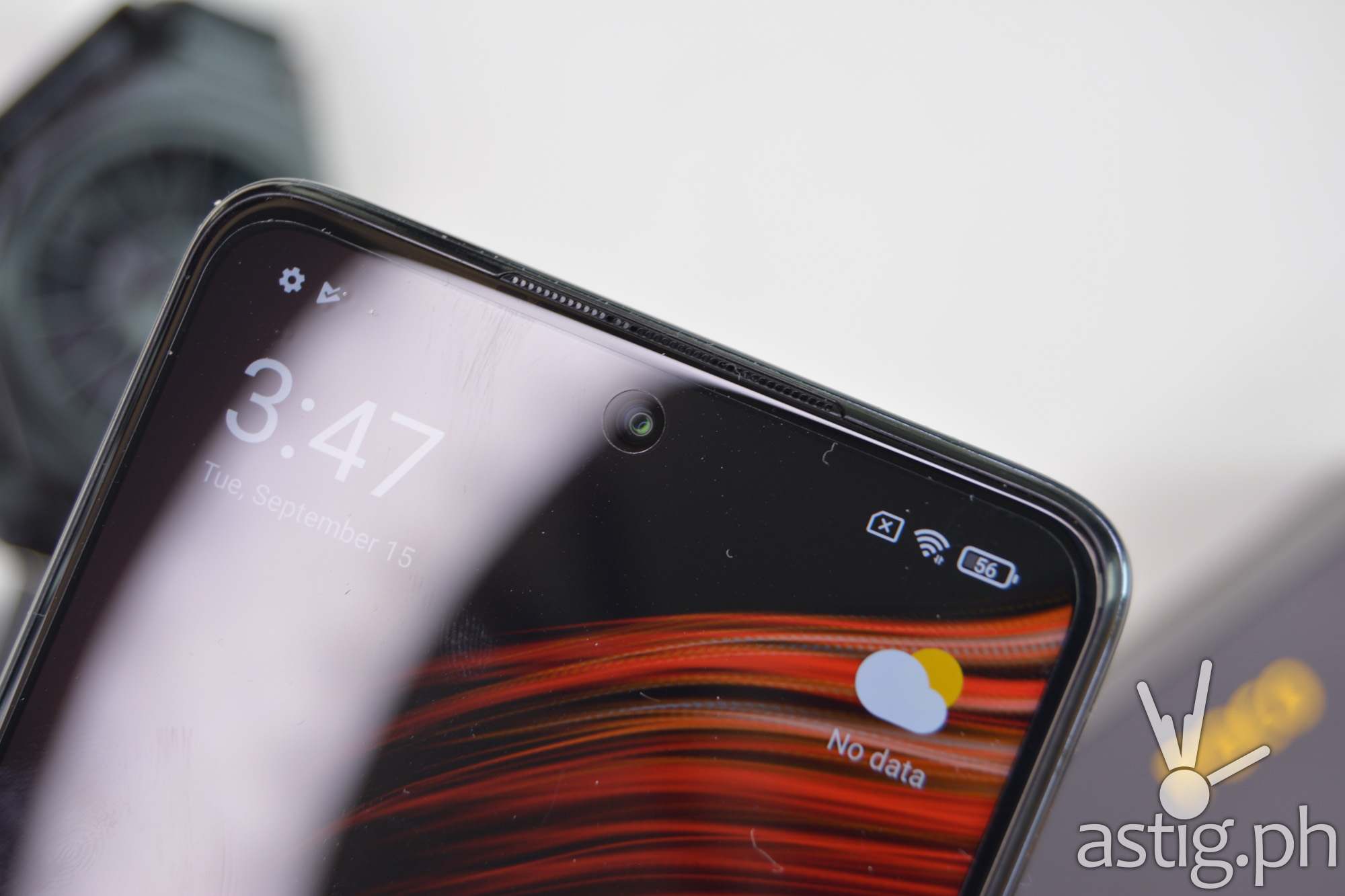 To speed up the ordering process, I loaded my Shopee wallet and waited until exactly 12 midnight on September 9, and immediately checked out.
True enough, all 4,040 POCO X3 units were sold out within the first 20 minutes of the midnight sale.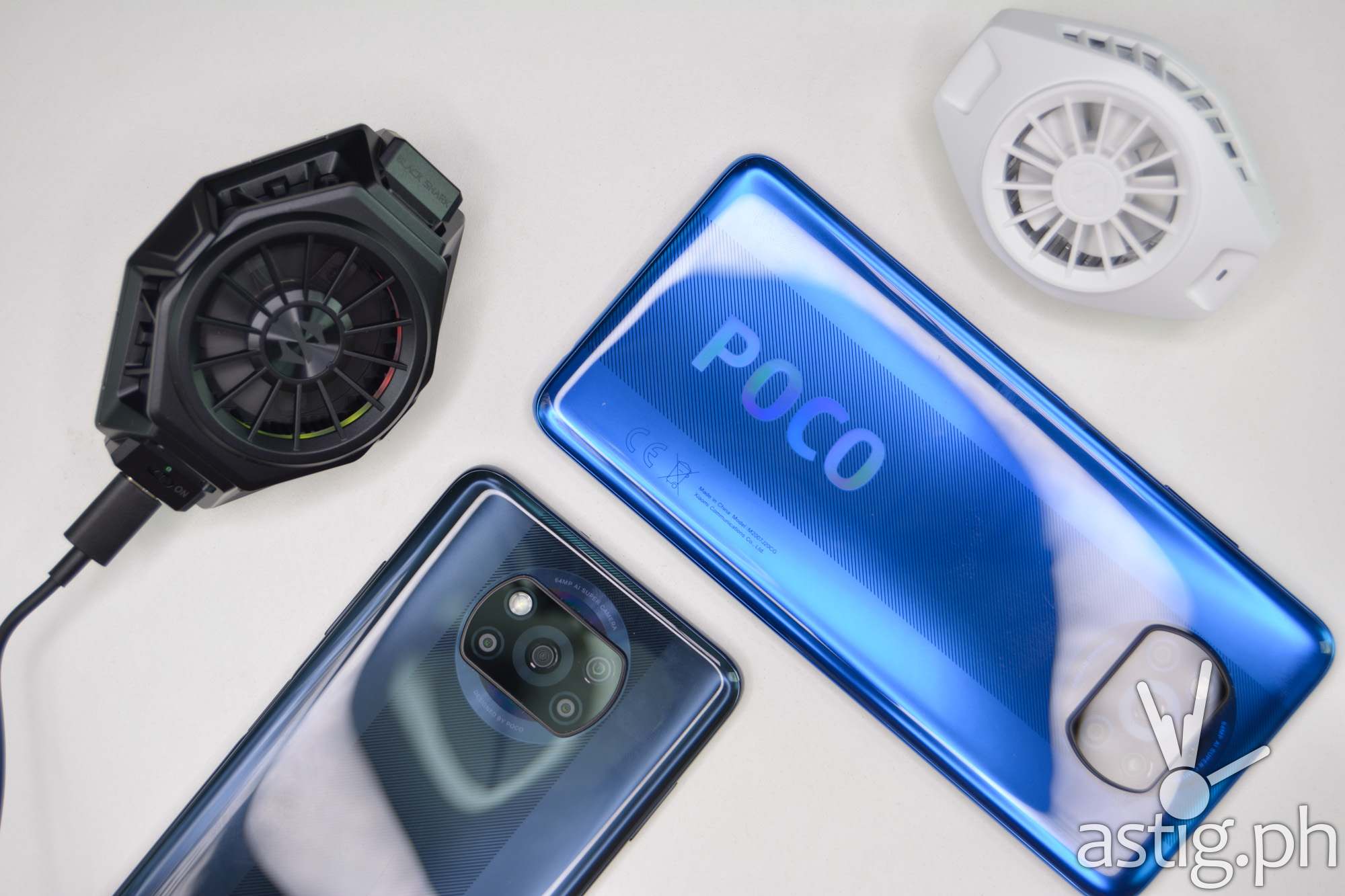 Here's a quick spec rundown – skip ahead for our hands-on review of the POCO X3 NFC.
POCO X3 (NFC) technical specifications
Display: 6.67 inches; 1080 x 2400 pixels; 120Hz refresh rate (240Hz touch sampling rate); IPS LCD; Gorilla Glass 5
OS Android 10 (Q); MIUI 12
Chipset (SoC) + GPU: 2.23 GHz Octa-core Qualcomm Snapdragon 732G + Adreno 618
Memory (RAM) + internal storage: 6GB+64GB; 6GB+128GB
SIM + expansion: Nano SIM + hybrid Nano SIM / microSD slot
Camera: 64MP (wide); 13MP (ultrawide); 2MP (macro); 2MP (depth); 20MP (selfie)
Battery: 5,160 mAh; 33W
Price: 10,990 PHP (6GB + 64GB); 12,990 PHP (6GB + 128GB)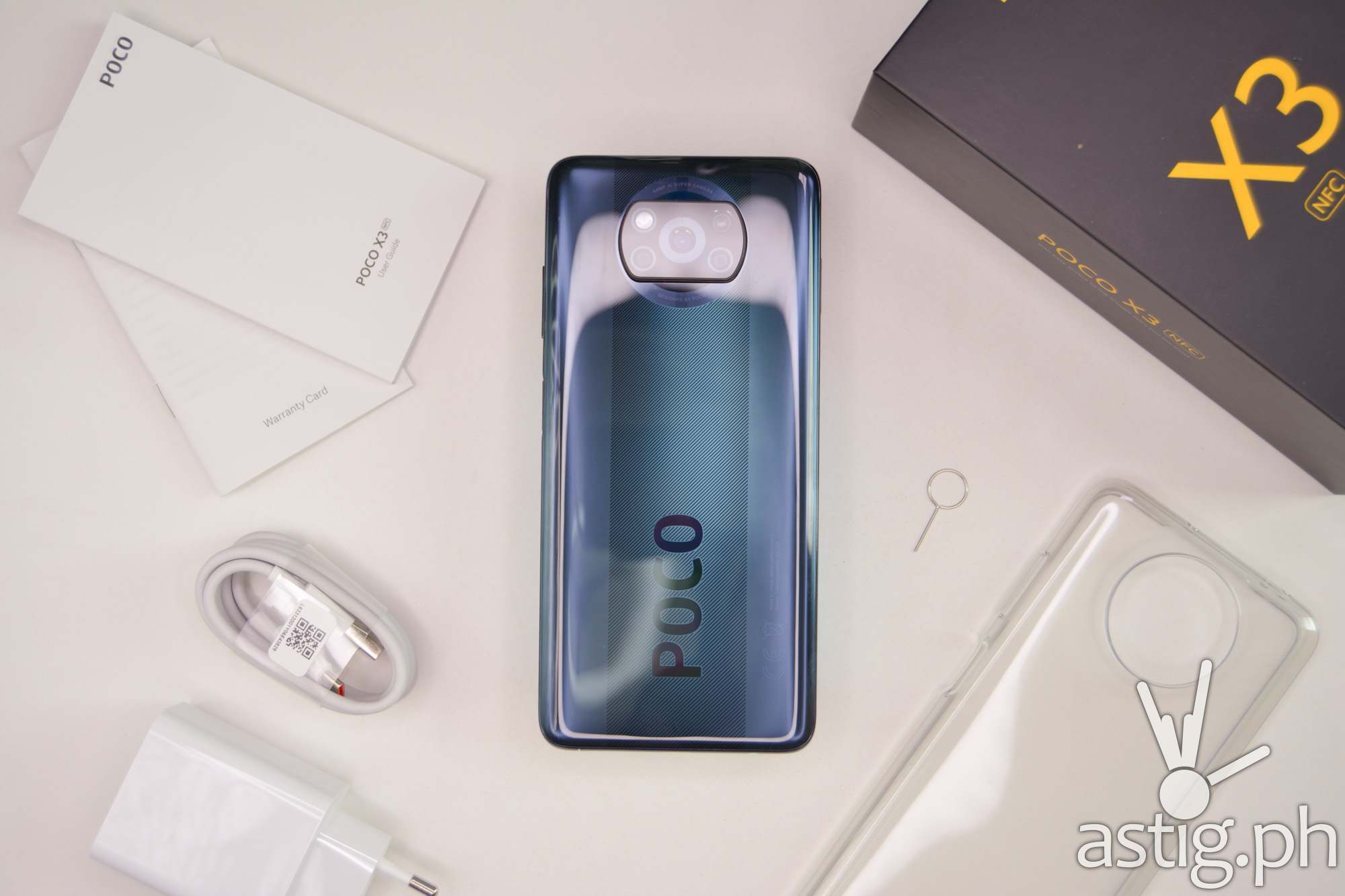 Build quality, display
We got our unit from the Official Xiaomi Store on Shopee, so it was packed really well and came with a 7-day money back guarantee. We were lucky enough to be one of the first 500 buyers, so we got a FunCooler Pro to go along with it.
Upon holding the POCO X3 NFC, my wife immediately noticed the bulk and heft. It has grown and gained weight since the Pocophone F1.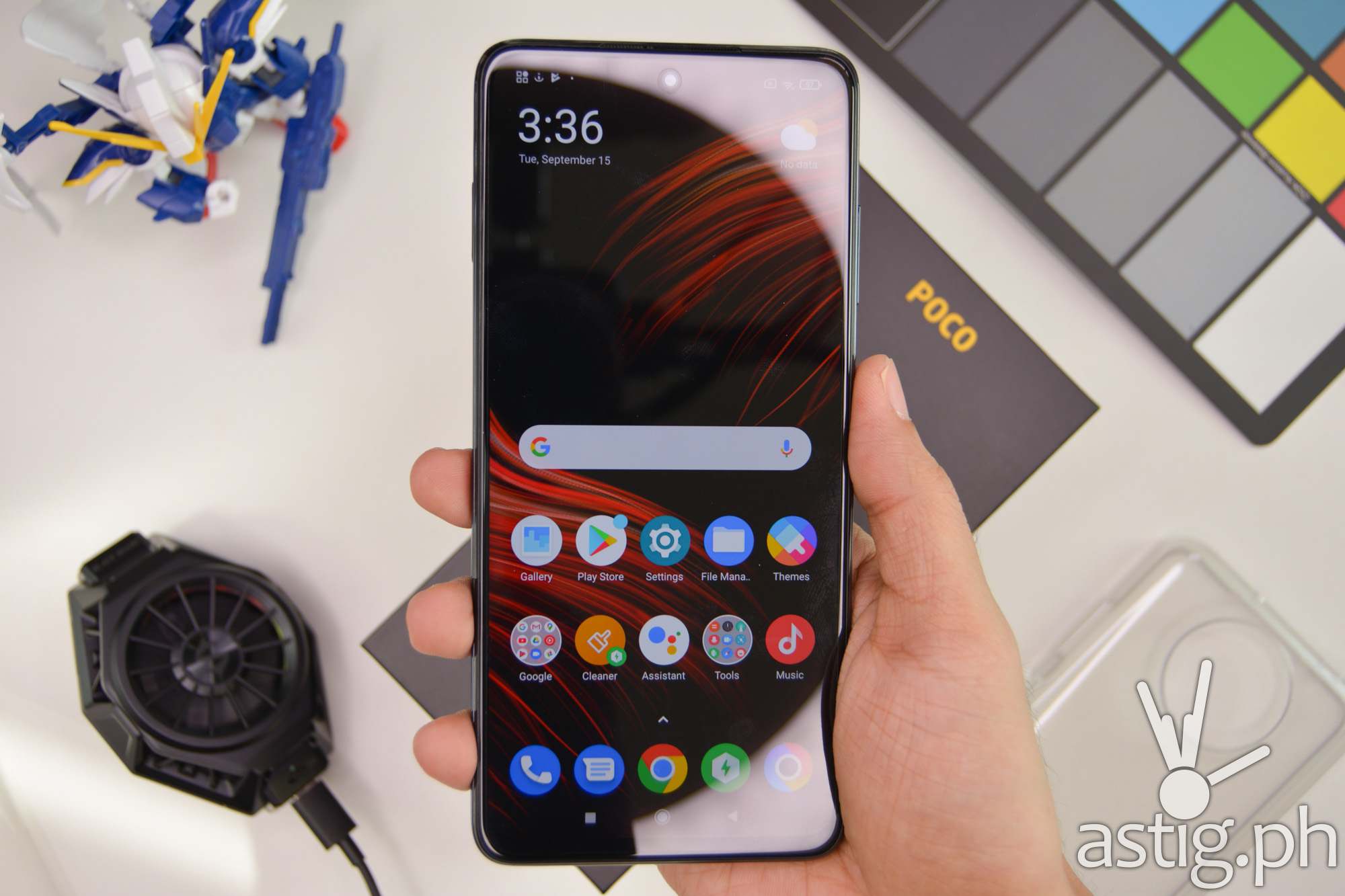 Coming from much heavier phones, I didn't really take notice, but this might matter to some so we're just letting it out there.
POCO X3 sports the trendy holographic chassis made of multi-layered plastic and coated in gloss, a look that I can only describe in two words: candy-coated.
It changes colors depending on the light, and sleek, vertical lines add to the interest, making it something you would keep looking at because there's just so much to see.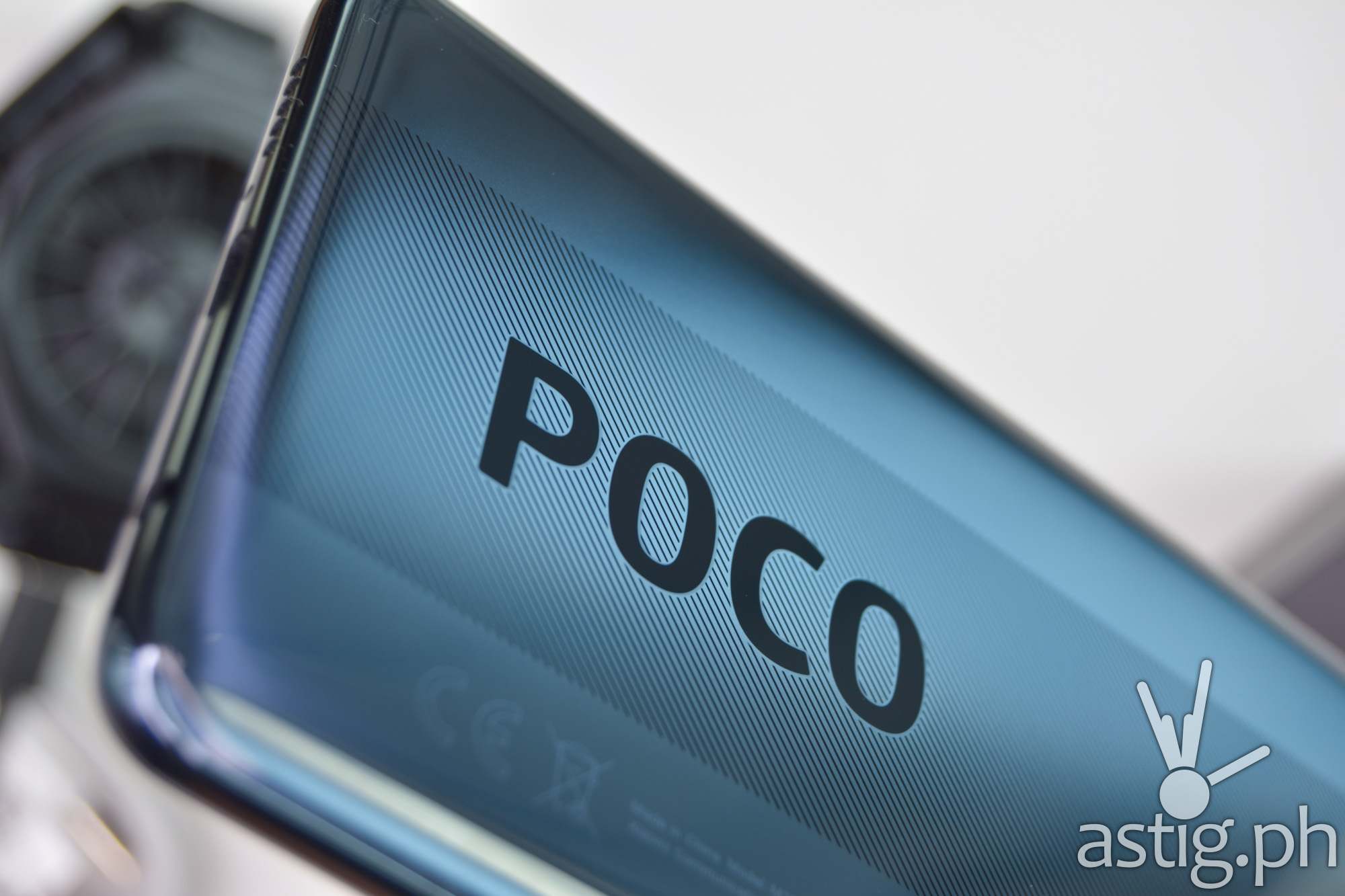 I'm not sure how I feel about the big "POCO" text on the back. For me, it seems a bit too loud. This is going to be the trend going into 2021 though, so if you like this aesthetic then you're in luck.
The Cobalt Blue is especially chic, and eye-catching, while the Shadow Gray is … like a shadow, subtler and more inconspicuous.
There's nothing modest about the quad-camera module, though – it's big and bold and simply begging for attention.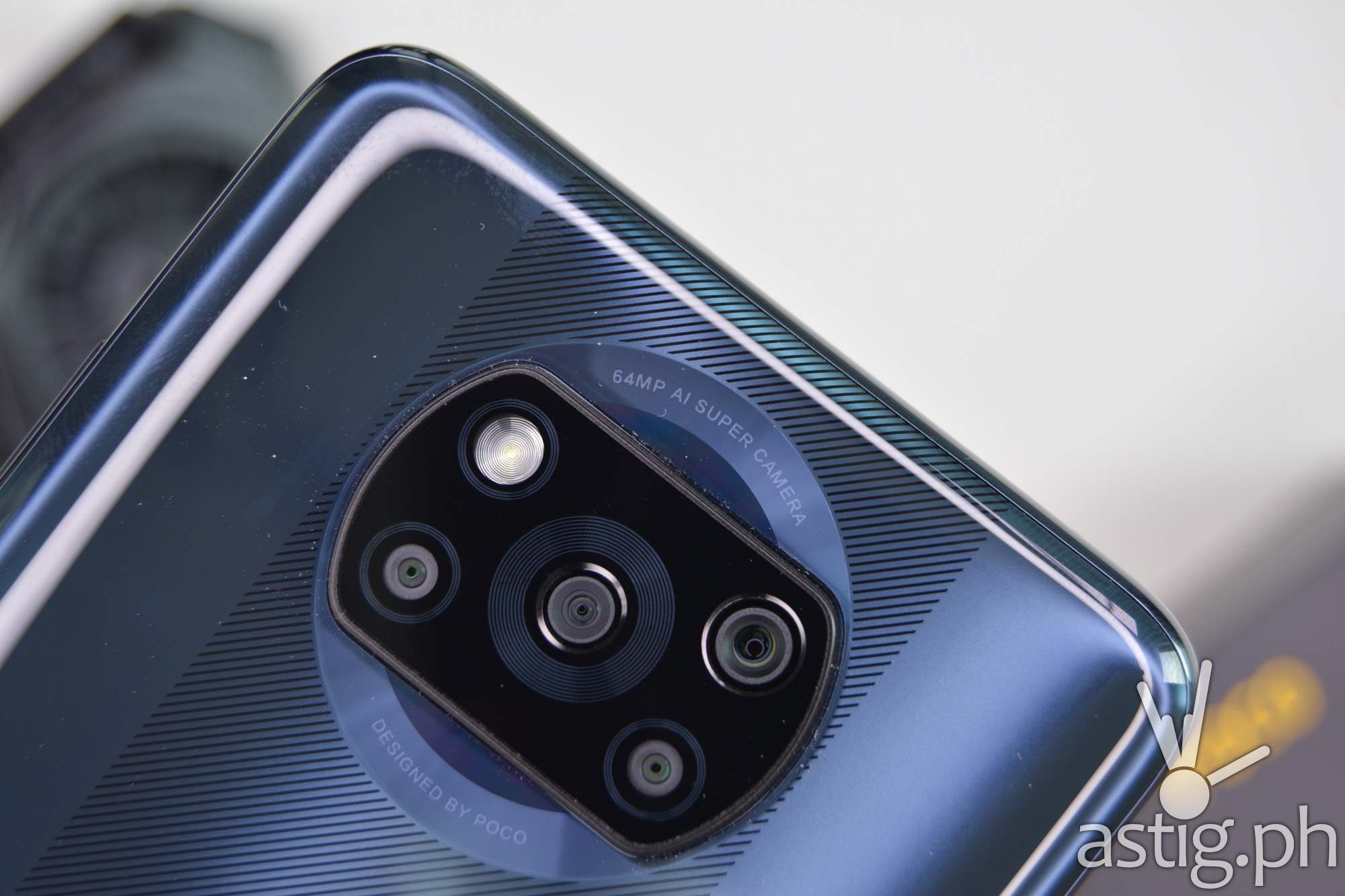 Moving to the front, we find the 120Hz 6.67-inch IPS LCD panel. The "dot display" aka "punch-hole" notch is right where I like it – centered at the top rather than at a corner.
Like its predecessors, the POCO X3 NFC still has a slight chin, and although it is much thinner than before, it is still noticeable and feels unbalanced compared to the other edges.
For biometric security, the power button also acts as a side-mounted fingerprint scanner, which is extremely convenient since your finger will naturally touch it to unlock the phone.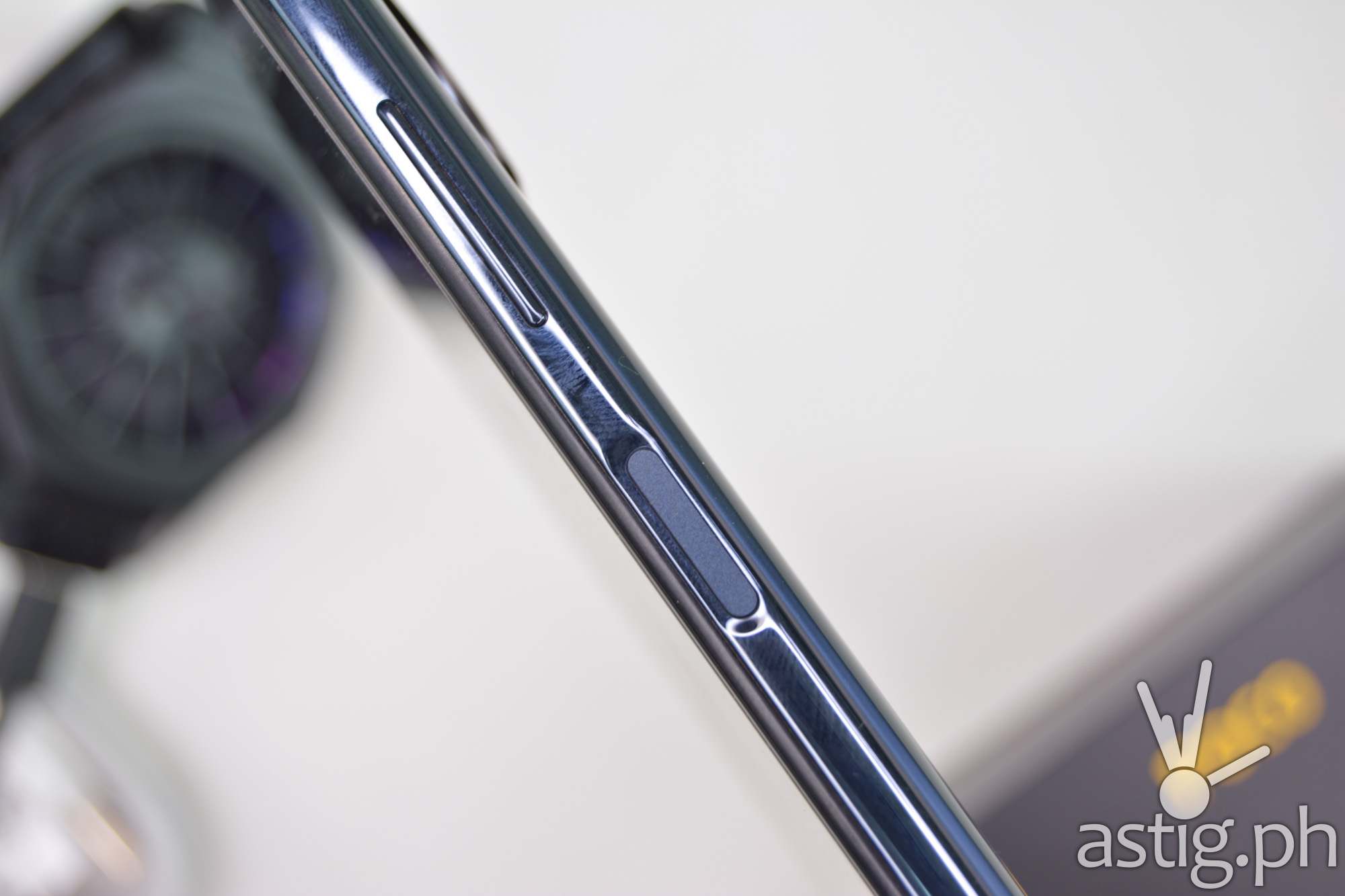 I am personally fond of the power button fingerprint scanner ever since it first came out. For me, it just feels natural and is preferable over the under-display type which is not only slow, but can be difficult to unlock because there's no physical feedback, so you have to look at your screen to unlock it, which takes more time.
The X3 nails everything else correctly: USB Type-C connector, 3.5mm headphone jack, pre-installed screen protector – we even get a free jelly case for extra protection.
Application performance
POCO X3 is the first smartphone to run on Qualcomm's 8nm Snapdragon 732G SoC, the successor to last year's Snapdragon 730G.  We get 6GB of memory which is generous for 2020, a year where 4GB is the norm in the mid-range segment.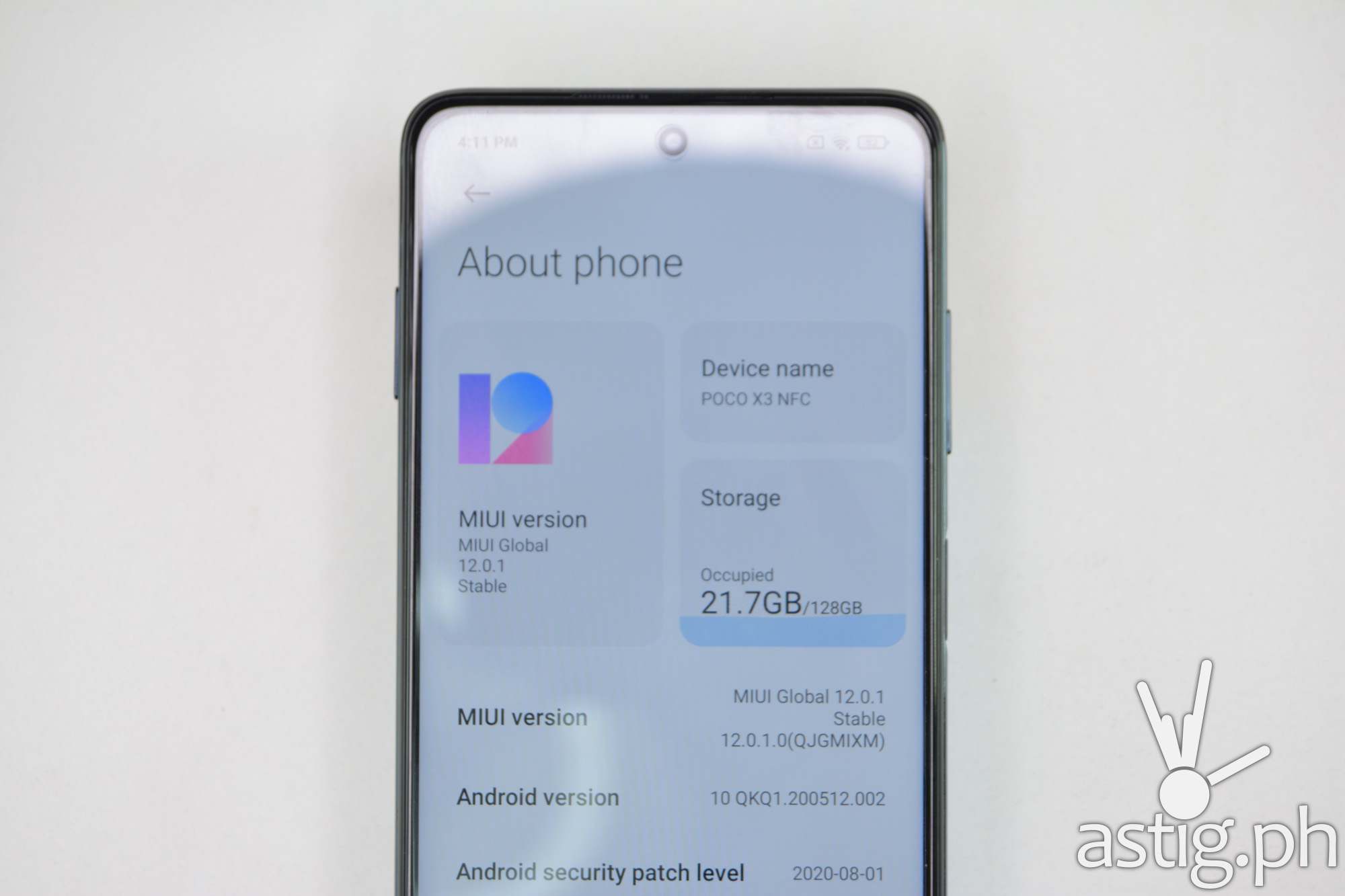 However, the true star of the show is the 120Hz screen with touch sampling rate at 240Hz.
The UI feels ultra responsive, and as I always preach in my reviews, high refresh rate is something that once you get used to, you can never go back to anything less.
That said, I did notice a few judders here and there while swiping and tapping through the home screen.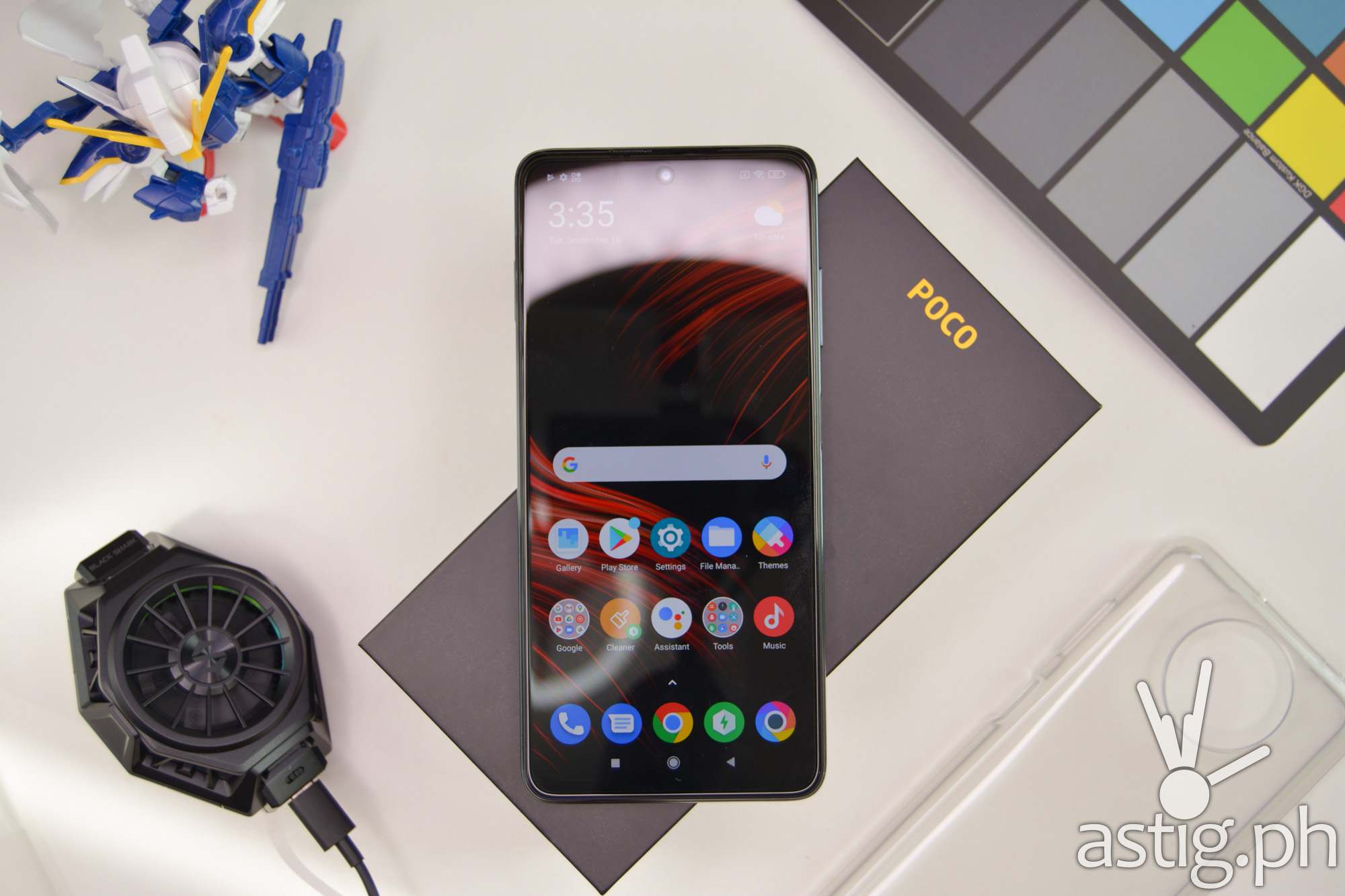 It felt like part of the system was trying to play catch up, which is odd because we're not really doing anything resource-intensive, so our CPU and memory should be well within minimum.
This leads me to suspect that the storage may be falling behind, but this is something that will need further checking.
Multimedia
As an entertainment device, the POCO X3 NFC comes with HDR10 support, which is great for streaming HDR content in Amazon or YouTube.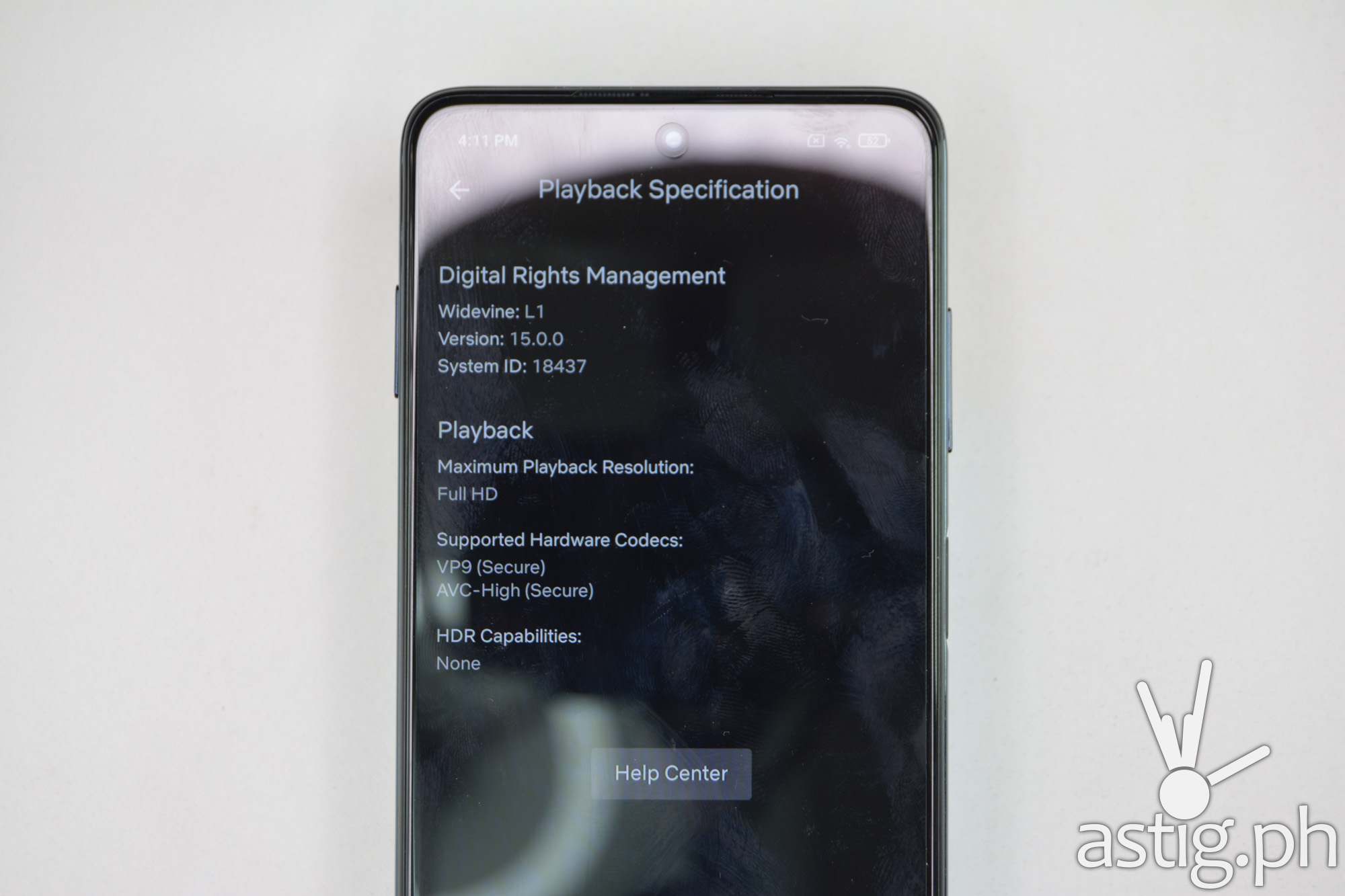 For some reason, Netflix doesn't detect any HDR capabilities, although it does detect Widevine L1 certification so we can stream content in full HD.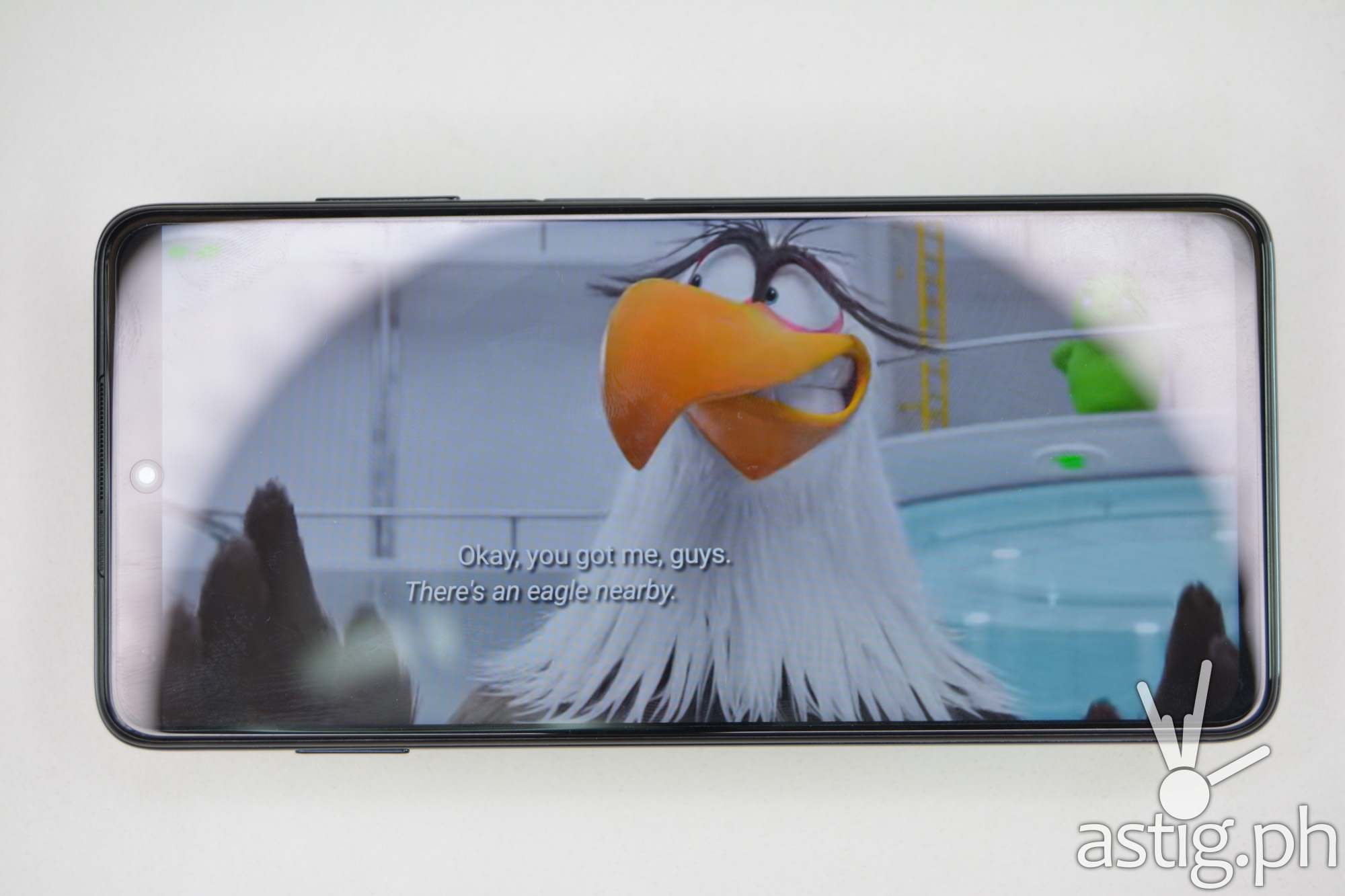 We get stereo loud speakers where the receiver gets a beefed-up loud speaker in addition to the bottom one. The resulting sound quality is superb – the mids and highs are crisp and the bass is quite punchy.
This comes as a pleasant surprise, as similar implementations usually end up with un-balanced loudness where the receiver struggles to catch up with the main (bottom) speaker.
Gaming performance
Tuned for mobile gaming, the Snapdragon 732G packs an octa-core CPU with 2 performance cores clocked at 2.3 GHz and an Adreno 618 GPU.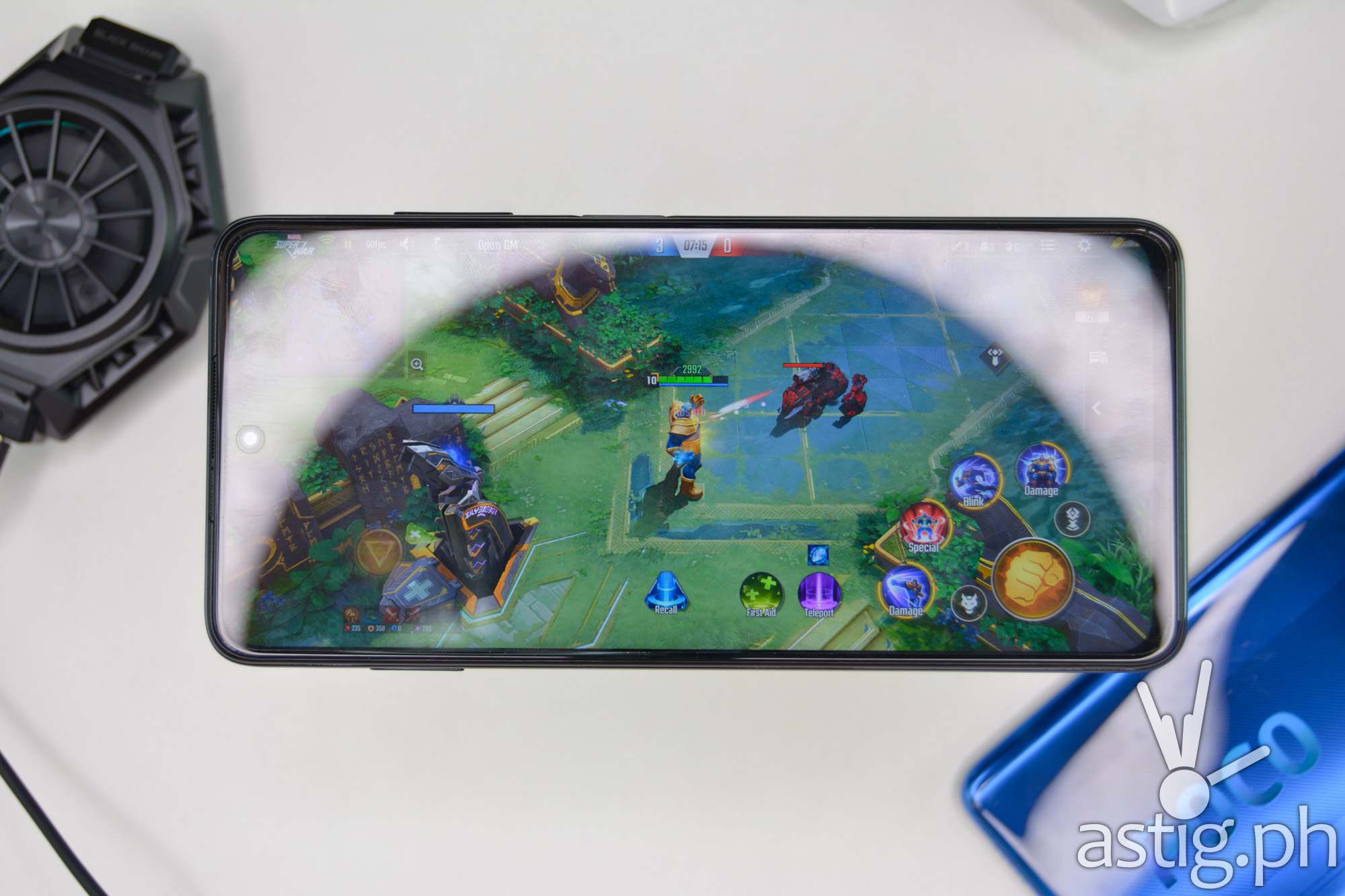 We recorded a solid 60FPS on our reference game Marvel Super War, and so far, the phone's temperature appears to be in control, thanks in part to "LiquidCool" Technology, which uses enlarged copper heat pipes to dissipate heat and cool down the CPU faster than before, preventing thermal throttling.
The 120Hz display and 240FPS touch sampling rate really elevates the gaming experience, the fluidity makes the gameplay feel more fast paced, and the responsiveness helps us react more quickly to any situation.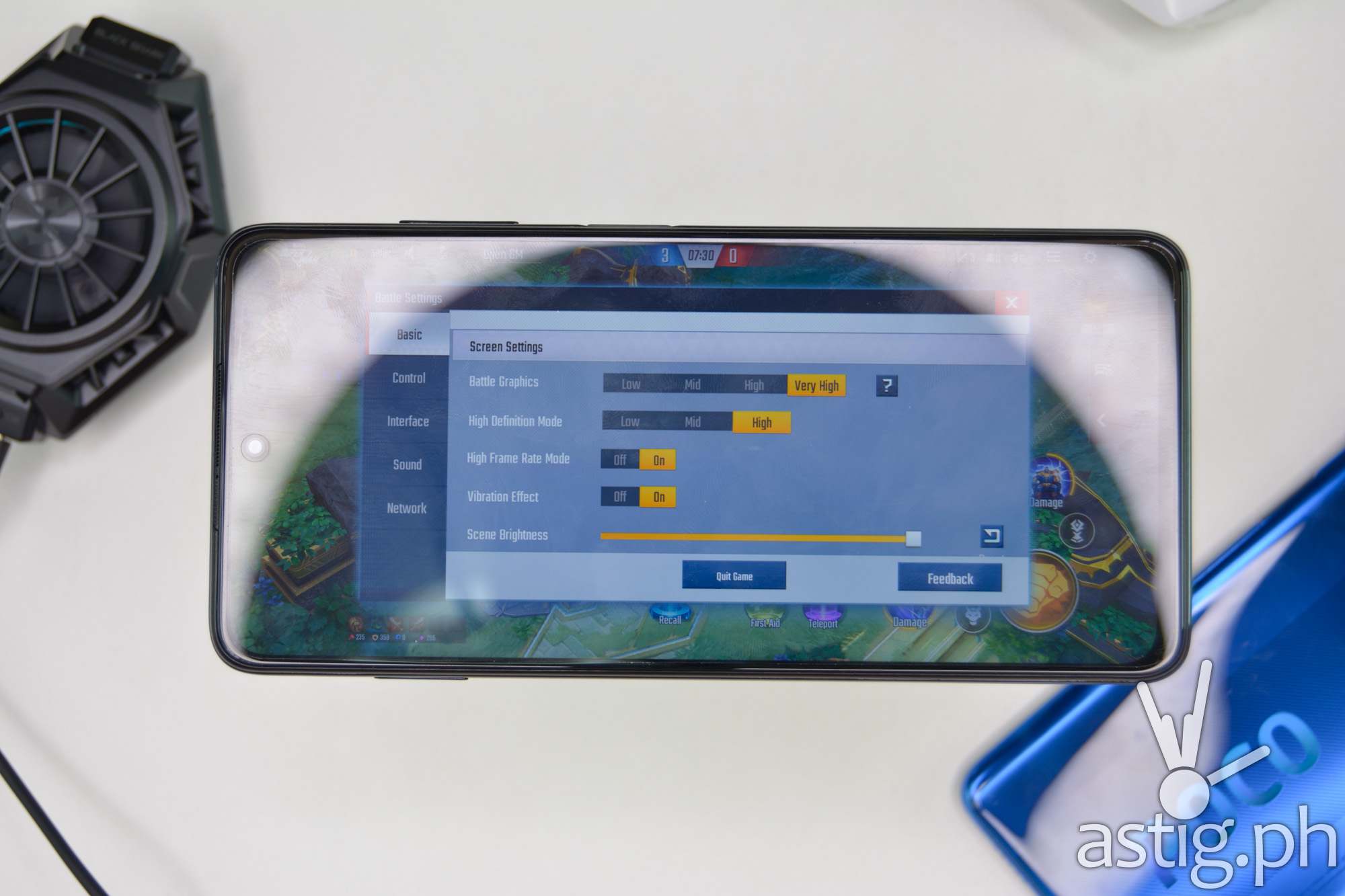 Photography
For photography, the Poco X3 sports a quad camera module with a 64MP Sony IMX 682 main sensor, a 13MP ultra-wide angle camera, a 2MP macro camera, and a 2MP depth sensor.
Our sample photos came out looking crisp and clear and not too saturated, though photos taken in night mode appear to have quite a bit of sharpening and noise reduction applied to it.
Selfies taken with the 20MP look good, though skin tones appear to have a slightly yellowish or greenish tint.
POCO X3 (NFC) price, availability (Philippines)
The POCO X3 (NFC) is now available in the Philippines at the following prices: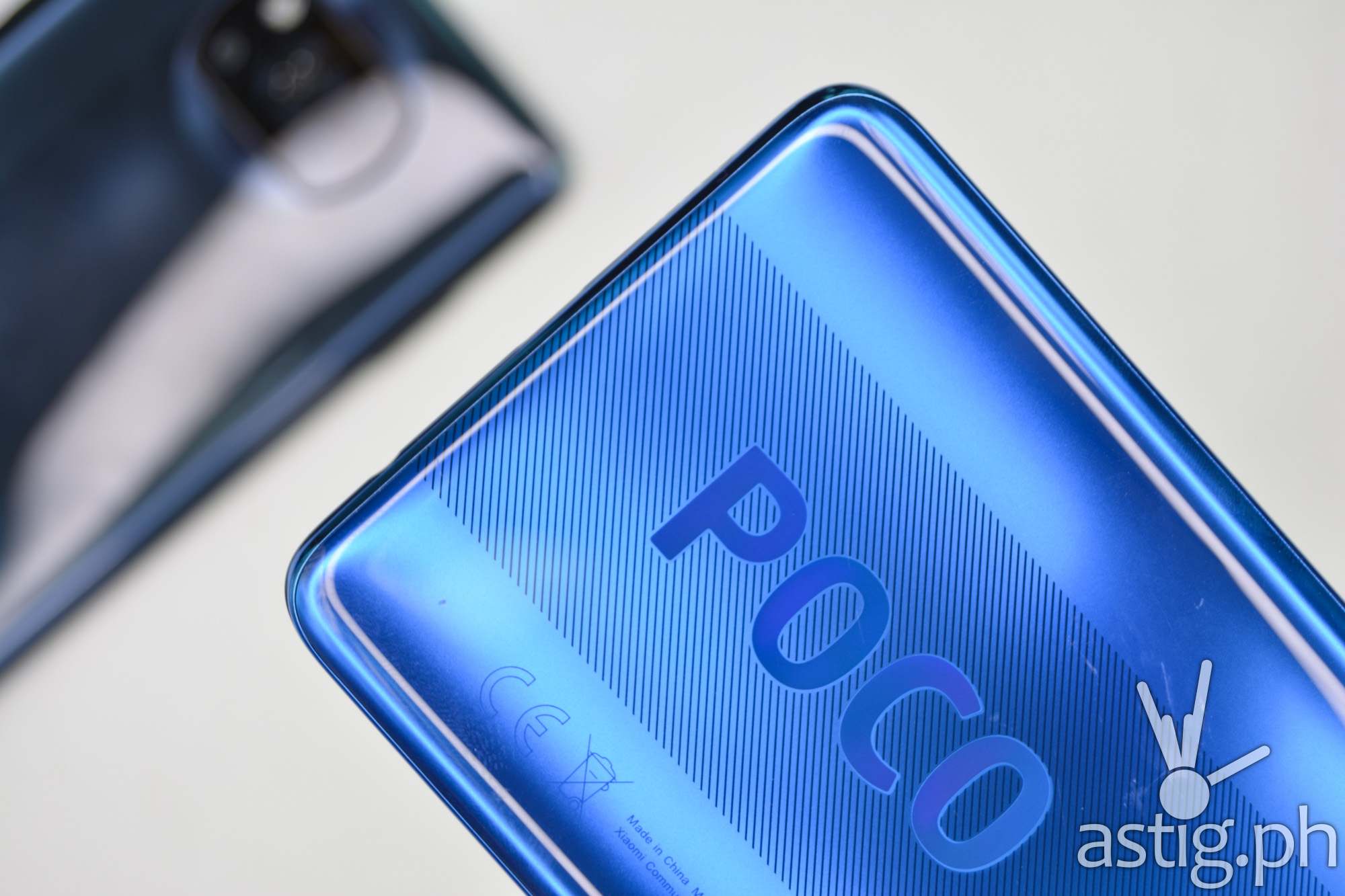 It can be purchased online through the Xiaomi Official Store on Shopee, with the following discounted prices during Flash Deals:
The Shopee app is available for free on both the App Store and Google Play.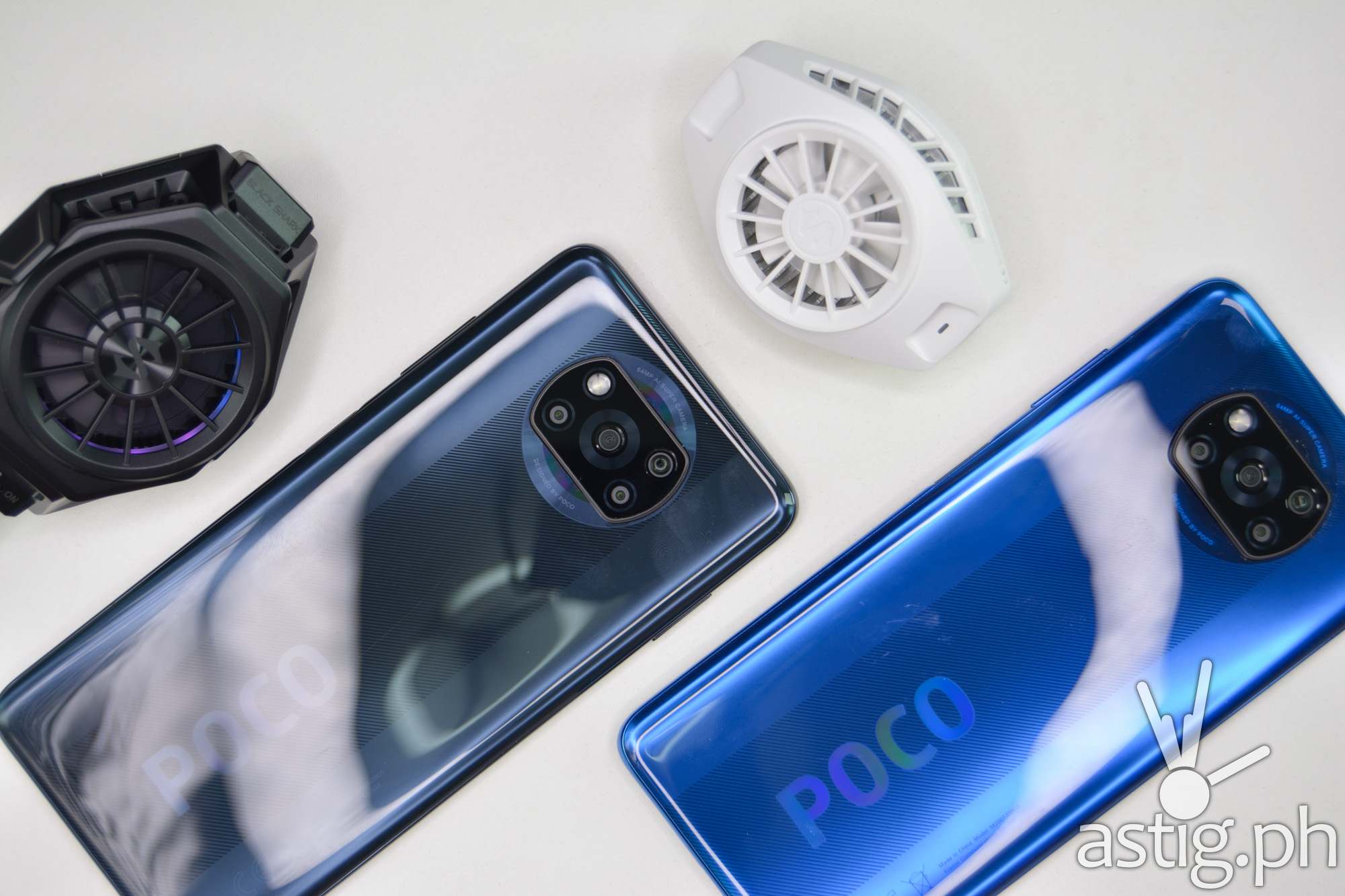 POCO X3 (NFC) technical specifications
Display: 6.67 inches; 1080 x 2400 pixels; 120Hz refresh rate (240Hz touch sampling rate); IPS LCD; Gorilla Glass 5; HDR10
SIM: Dual SIM (nano-SIM, hybrid slots)
OS Android 10 (Q); MIUI 12
Chipset (SoC): Qualcomm Snapdragon 732G (8nm)
CPU: Octa-core (2×2.3GHz + 6×1.8GHz)
GPU: Adreno 618
Memory (RAM) + internal storage: 6GB+64GB, 6GB+128GB
Expansion: microSD (hybrid slot)
Main camera (rear): 64MP f/1.73 (wide) + 13MP f/2.2 (ultrawide) + 2MP f/2.4 (macro) + 2MP f/2.4 (depth)
Selfie camera (front): 20MP f/2.2 (wide)
Connectivity: 2.4/5 GHz Wi-Fi 802.11 b/g/n/ac dual-band; Bluetooth 5.1 A2DP LE
I/O: USB Type-C; 3.5mm audio jack
Biometrics: fingerprint sensor (side-mounted)
Battery: 5,160 mAh; 33W
Colors: Cobalt Blue, Shadow Gray
Price (Global): 199 EUR (6GB + 64GB); 249 EUR (6GB + 128GB)
Price (Philippines): 10,990 PHP (6GB + 64GB); 12,990 PHP (6GB + 128GB)