After its release, POCO X3 NFC has proven its uniqueness, bearing improvements over its predecessor, the POCO X2. From the smartphone's features and price range, many people are now raving about this new mid-range gadget. In fact, we have gone so far as calling it 2020's flagship killer – despite its mid-range specs.
READ: POCO X3 NFC review: 2020's flagship killer?
So what makes this phone so special compared to the other smartphone which launched before?
Click here to watch our video review, or scroll down for our POCO X3 NFC review.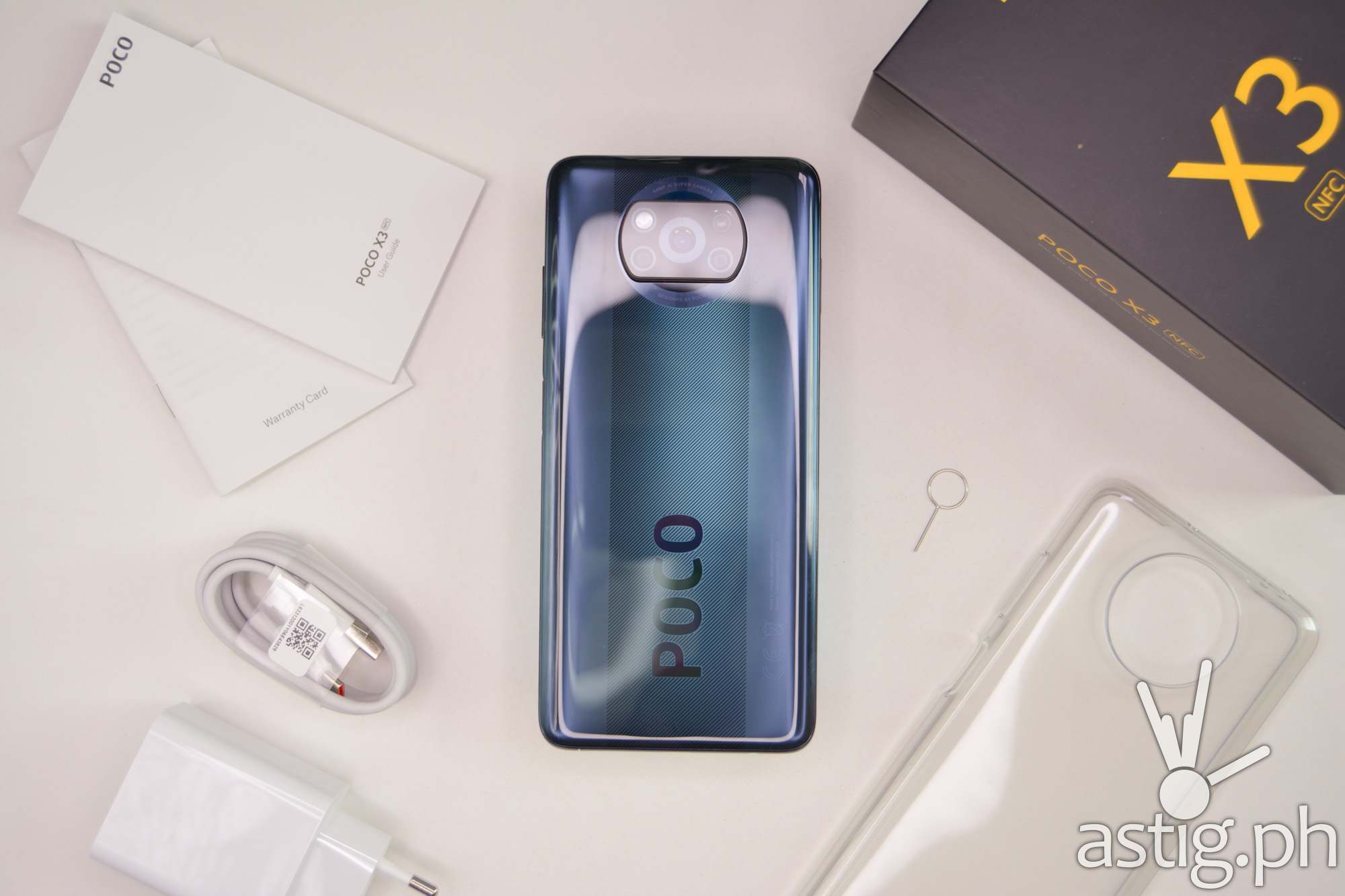 POCO X3 (NFC) technical specifications
Display: 6.67 inches; 1080 x 2400 pixels; 120Hz refresh rate (240Hz touch sampling rate); IPS LCD; Gorilla Glass 5
OS Android 10 (Q); MIUI 12
Chipset (SoC) + GPU: 2.23 GHz Octa-core Qualcomm Snapdragon 732G + Adreno 618
Memory (RAM) + internal storage: 6GB+64GB; 6GB+128GB
SIM + expansion: Nano SIM + hybrid Nano SIM / microSD slot
Camera: 64MP (wide); 13MP (ultrawide); 2MP (macro); 2MP (depth); 20MP (selfie)
Battery: 5,160 mAh; 33W
Price: 10,990 PHP (6GB + 64GB); 12,990 PHP (6GB + 128GB)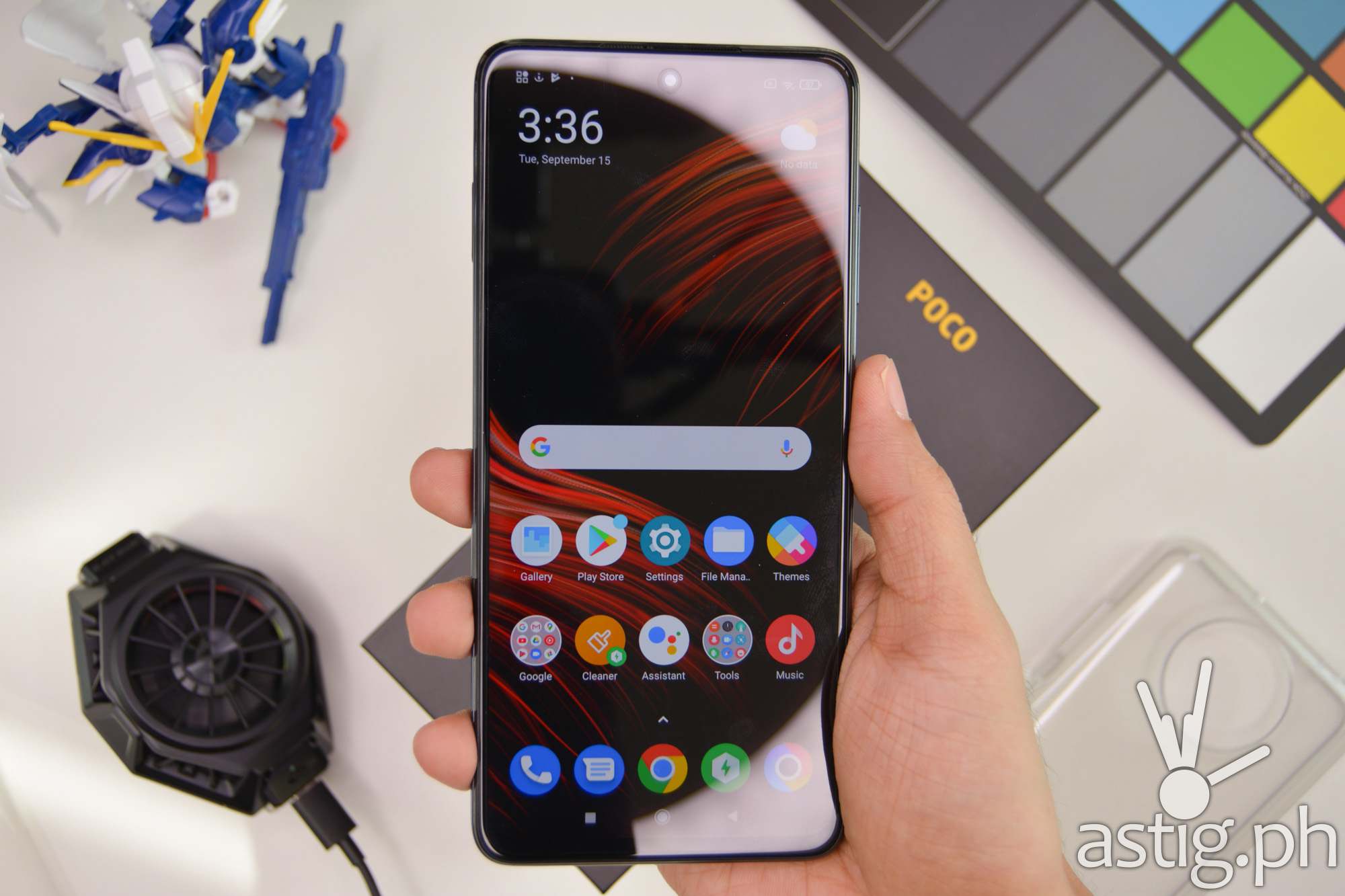 Build quality, design
The phone is available at Shadow Gray and Cobalt Blue. The phone is unique of its own, strong enough to impress us. From the camera setup to its eye-candy housing, the camera design is way different from the POCO X2; making a good impression for a smartphone
On the back, you will see the big rainbow coated POCO branding to its Polycarbonate back and a glossy finish to it.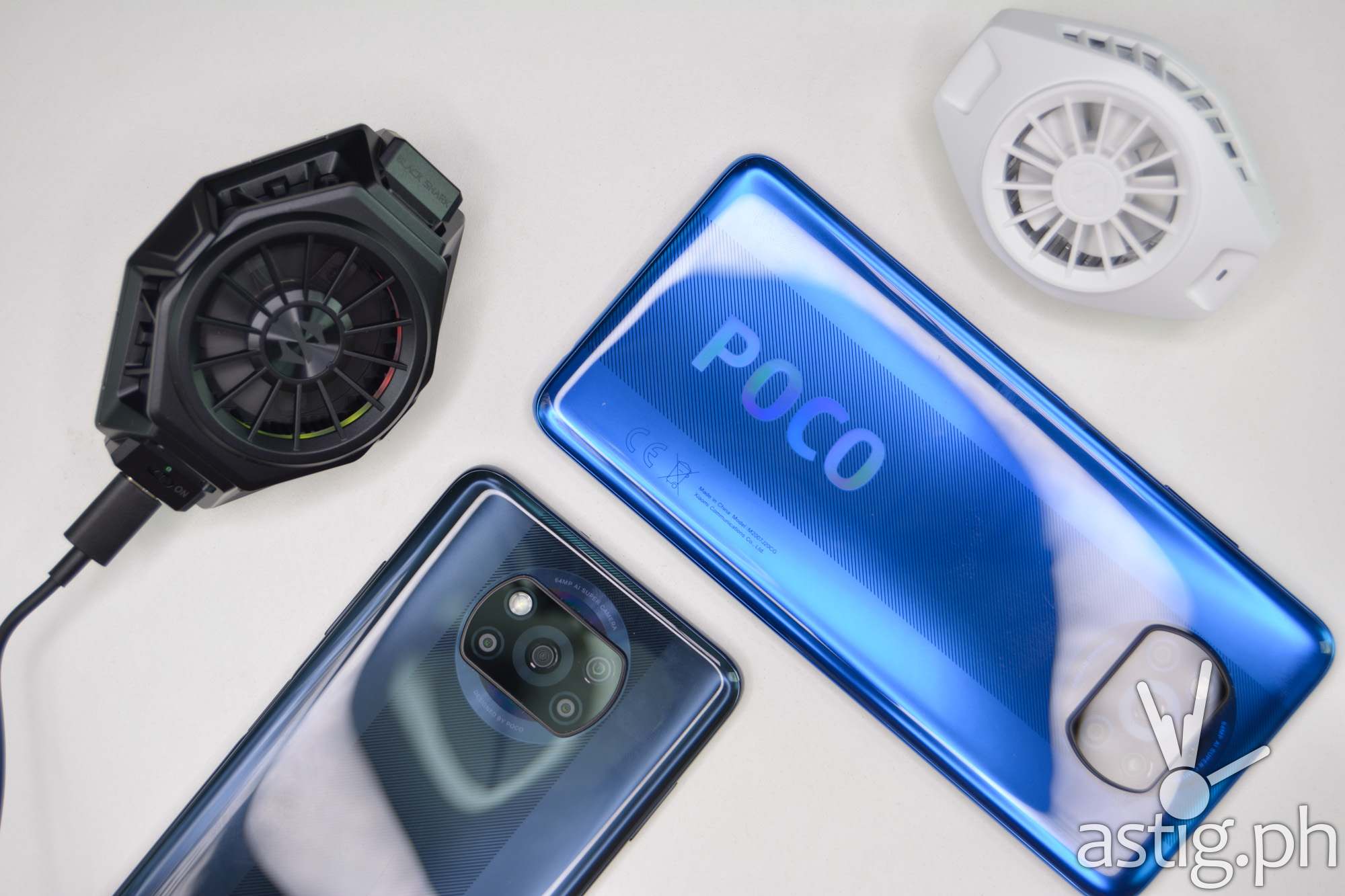 The design of this unit has a bold, masculine appeal, giving of a "gamer"-like vibe. The color is limited though. Unlike the other smartphones and their vibrant colors, POCO decided to settle with two colors.
Because the phone is 215 grams in weight, it is a bit heavy to carry in a female perspective.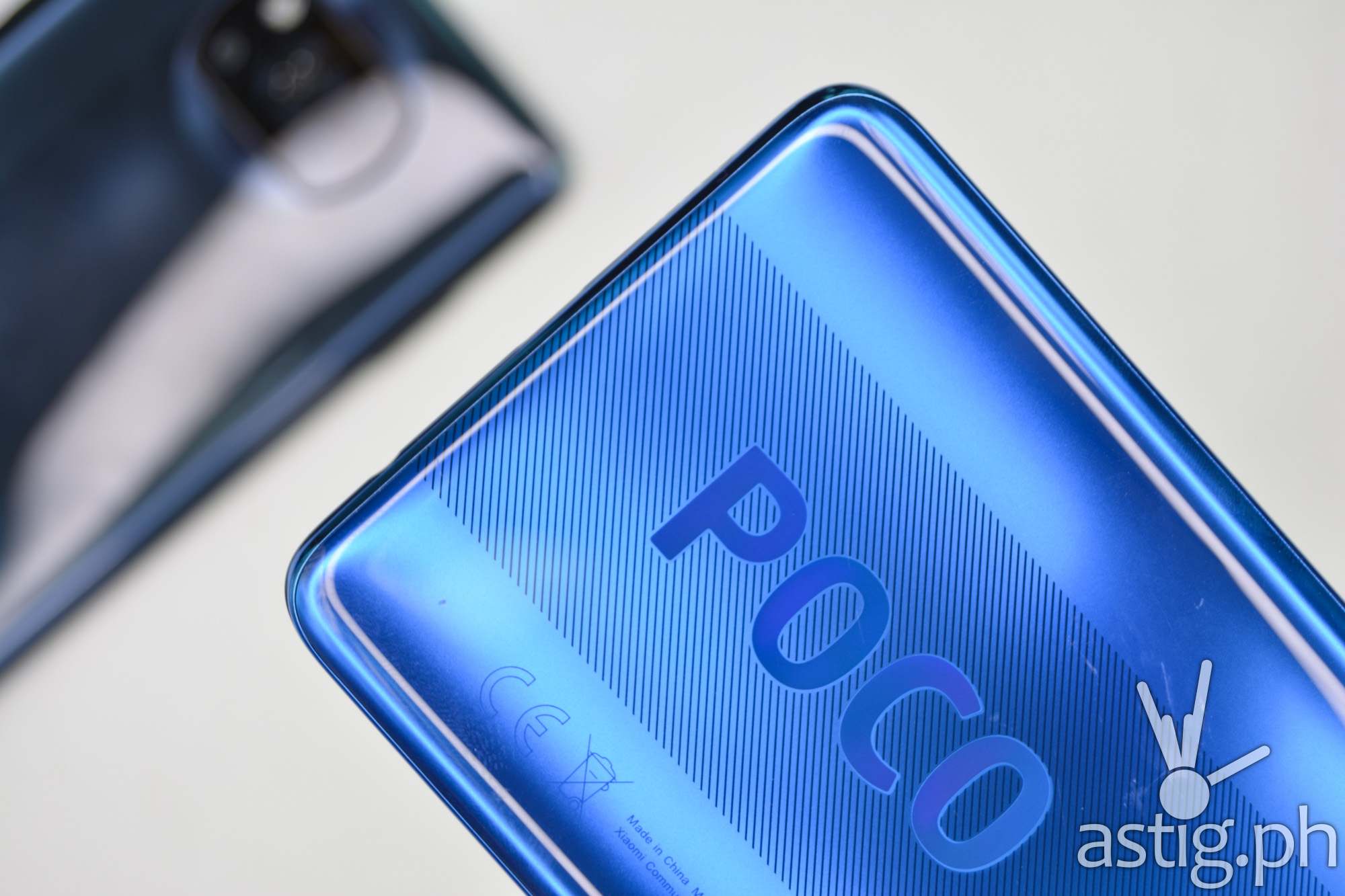 In addition to its weight, the phone is curvy around the edges, making it susceptible to wear and tear when falling or bumping hard surfaces.
So it is best to use the clear jelly case to keep your phone protected.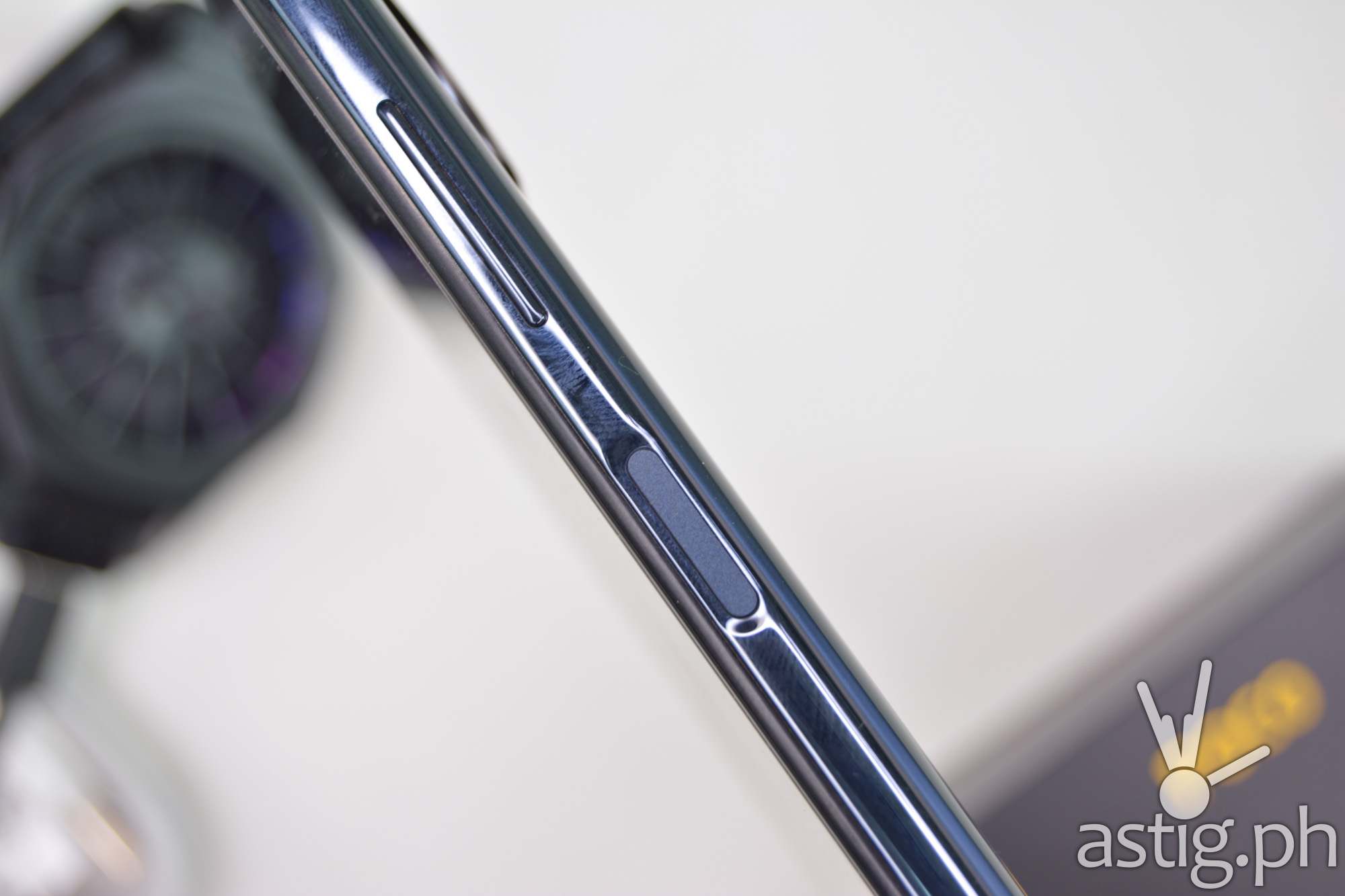 The phone also comes with a side-mounted fingerprint scanner, which has grown to become our favorite implementation as far as biometric security is concerned, even more than the under-display fingerprint scanner. It's quick and accessible, and the fact that you have to click on the power button just to unlock the phone simply makes this a no-brainer.
Good call by POCO on this part.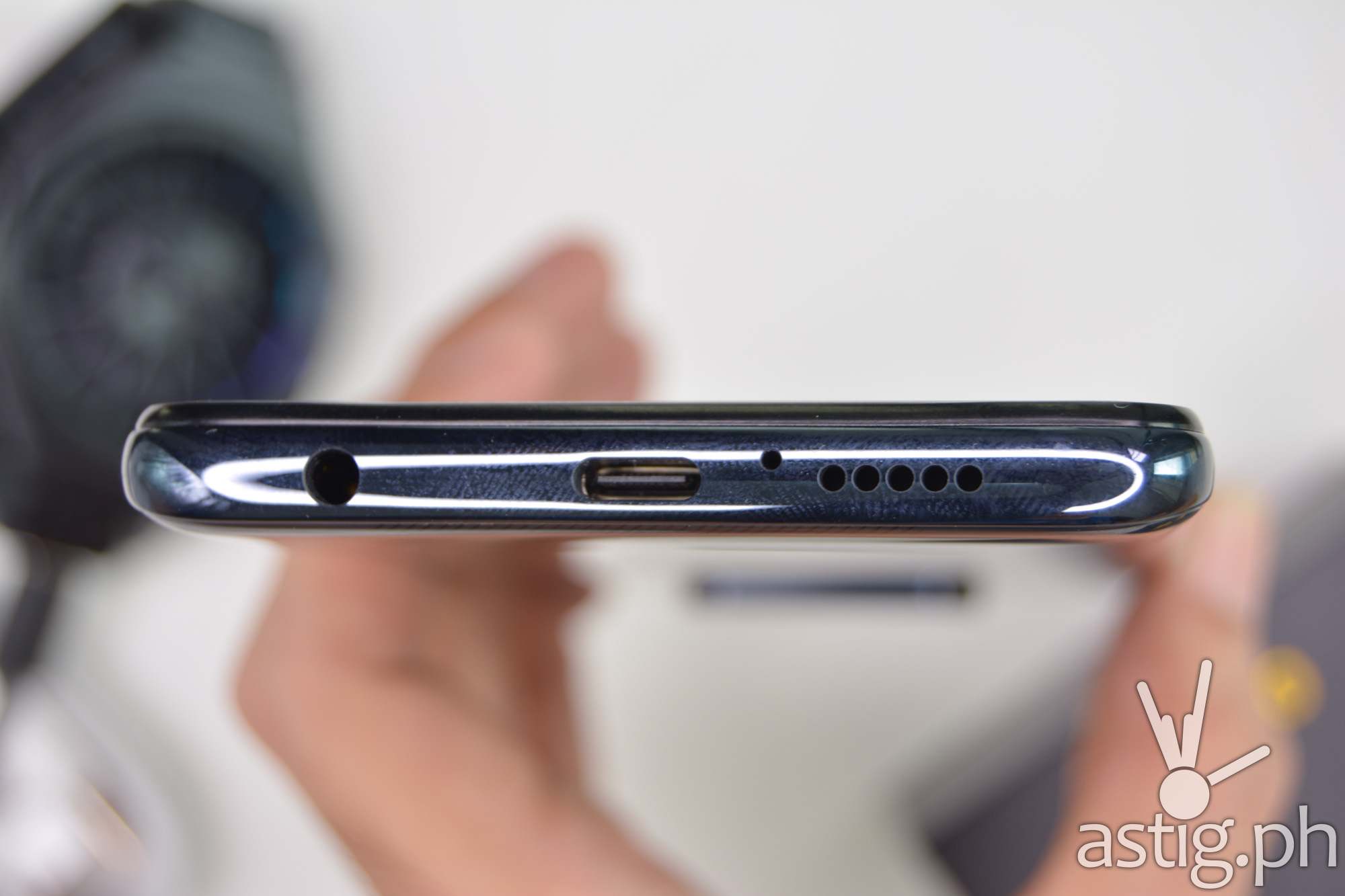 POCO X3 NFC has dual loud speakers in addition to premium features such as USB Type-C, 33W fast charging, a 3.5mm audio jack, support for the 5GHz Wi-Fi standard (802.11 ac), and even NFC.
We're curious to know what's going on the decision to brand the POCO X3 NFC as such, given that NFC has little real-life application in the Philippines. Mobile payments are the strongest use case for NFC, and it's still at its infancy in the country.
Heck, without COVID-19 majority of Filipinos would still be stuck transacting on a cash basis instead of doing business digitally via credit cards and e-wallets. It's not a good thing to hear, but that's just the ground reality.
So we could have completely removed NFC from the phone and it would still be successful in the Philippine market.
While the phone supports dual SIM and a microSDXC expansion card, we were a little disappointed to find that the phone stuck with a hybrid slot.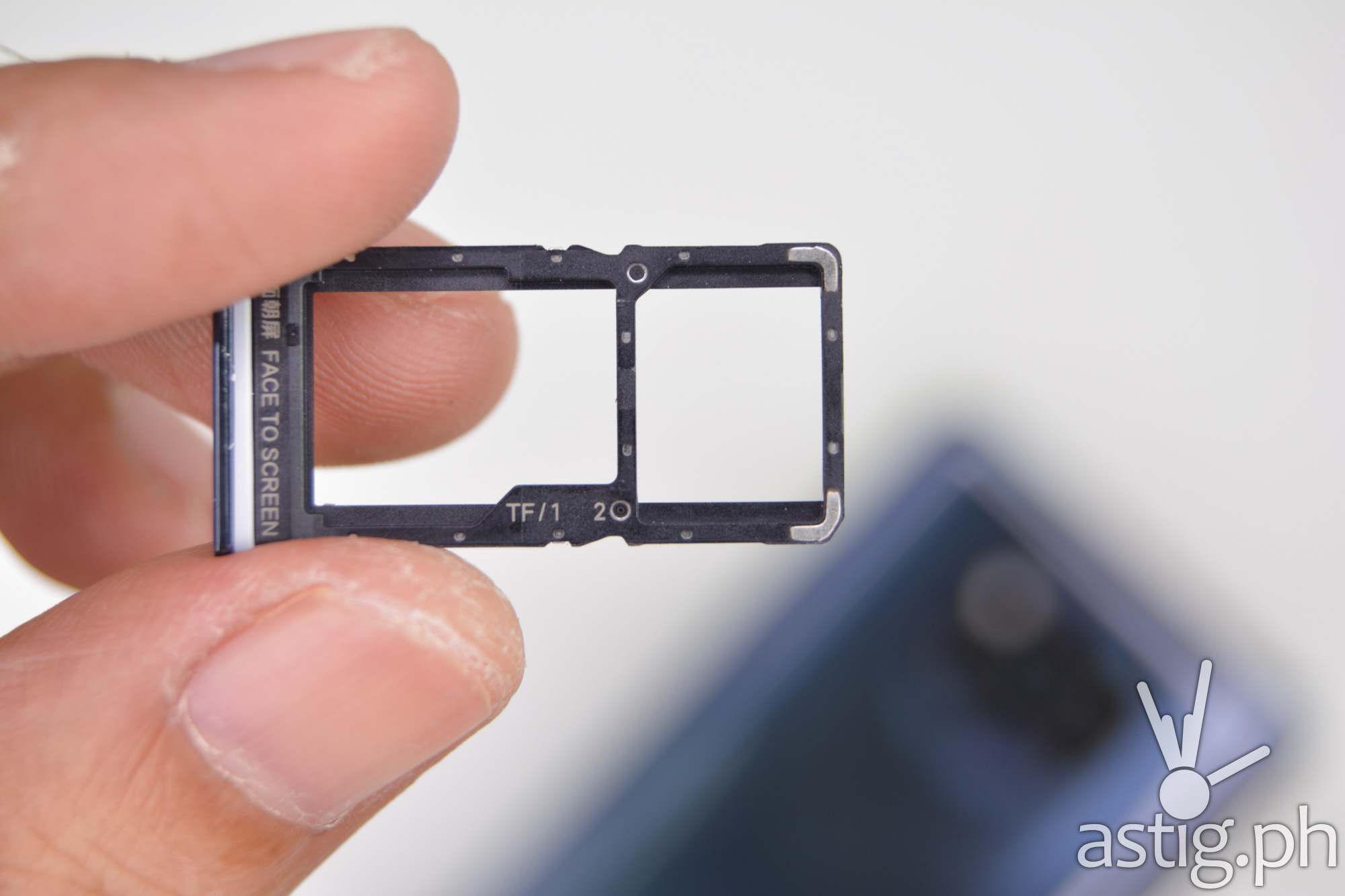 Users at its price point tend to be less reliant on cloud services and more reliant on physical storage media.
It is a major deal breaker for certain members of our team, and the only reason why they chose to skip an otherwise affordable, well-rounded phone.
Performance
In terms of its performance, POCO X3 has improved with its most powerful Snapdragon 700 series 4G processor to date. It is the first smartphone to have Snapdragon 732G.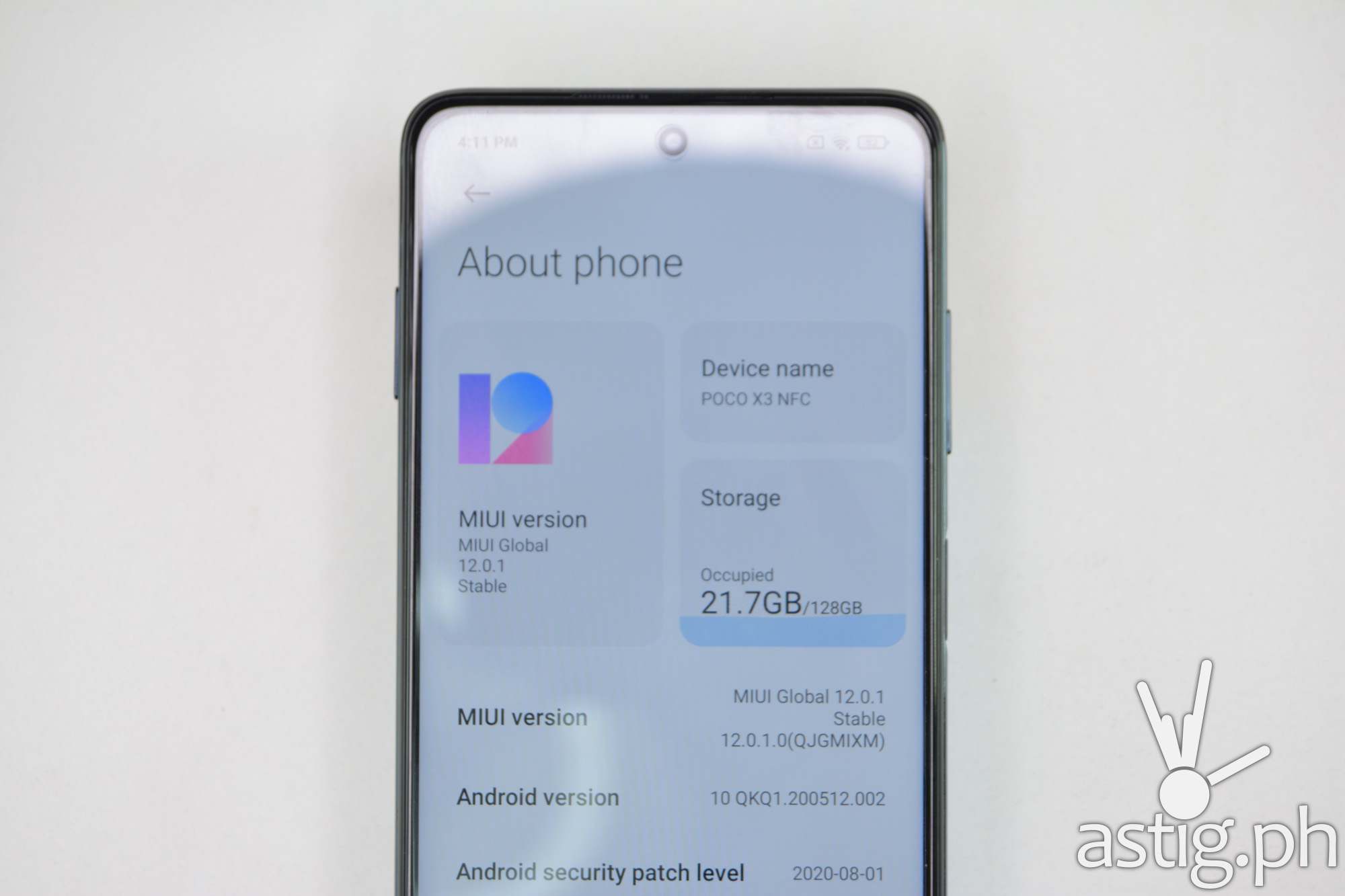 It also also has the Adreno 618 Elite Gaming series GPU for a seamless gaming experience.
Overall, the user experience is comparable to a flagship smartphone, thanks in part to its generous 6GB of memory and ultra-smooth 120Hz display with 240Hz touch sampling rate.
MIUI 12 does an excellent job of keeping things organized and accessible. Lags and stutters were barely noticeable, if any. This is reflected in our synthetic benchmarks, where we managed to hit 283k in AnTuTu.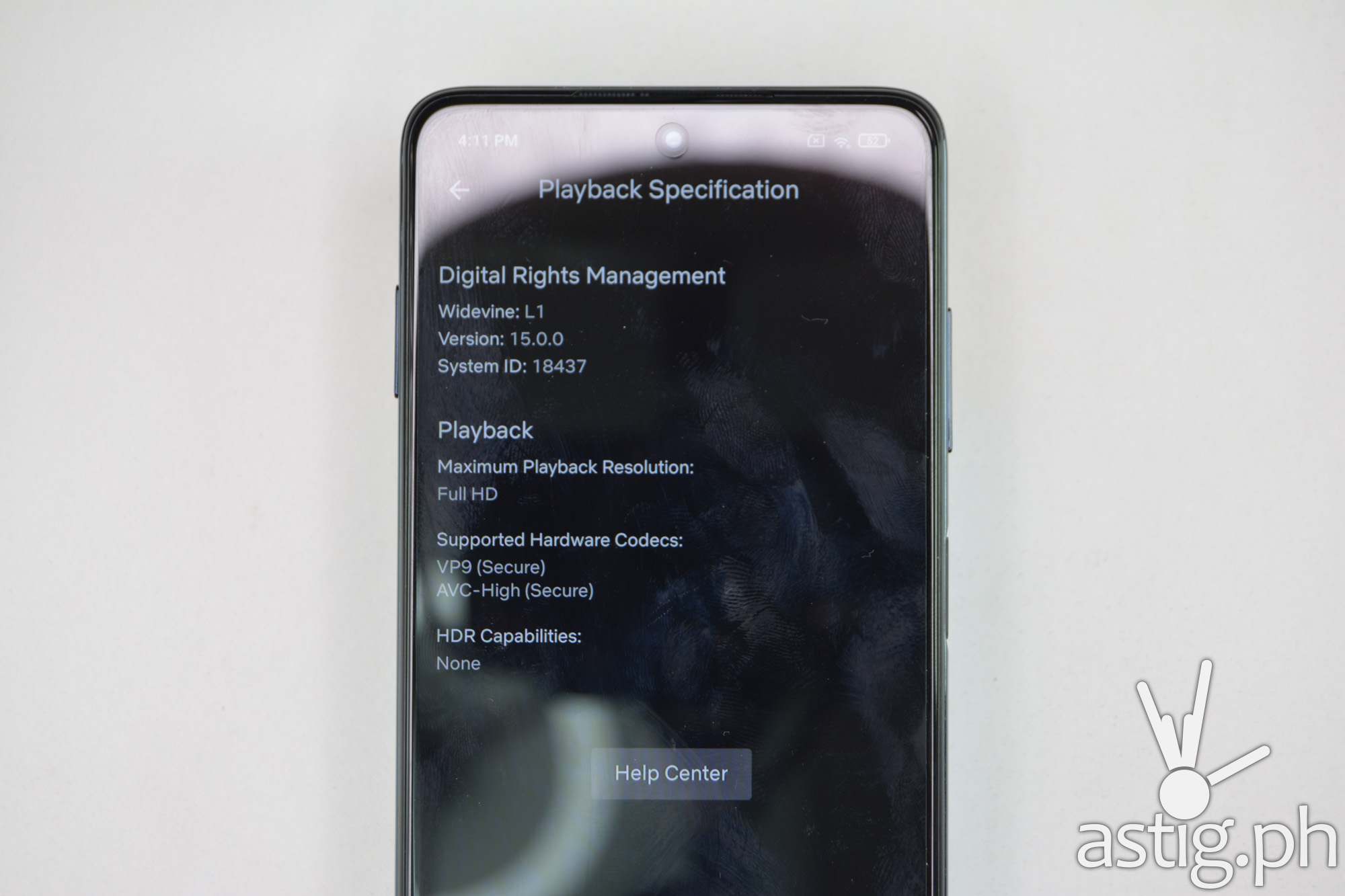 The phone excels as an entertainment device, with its massive 6.67 inch display and dual loud speakers. The minimal notch almost disappears as you watch shows, creating an overall immersive experience.
On the other hand, the dual loud speakers are quite beefy – the mids and highs are crisp and clear, while the bass is quite punchy – too punchy, in fact, that the sound reverberates all over the unit when it reaches a certain level, a gentle reminder that the phone is not as solid as it is – perhaps this is where its engineers cut corners.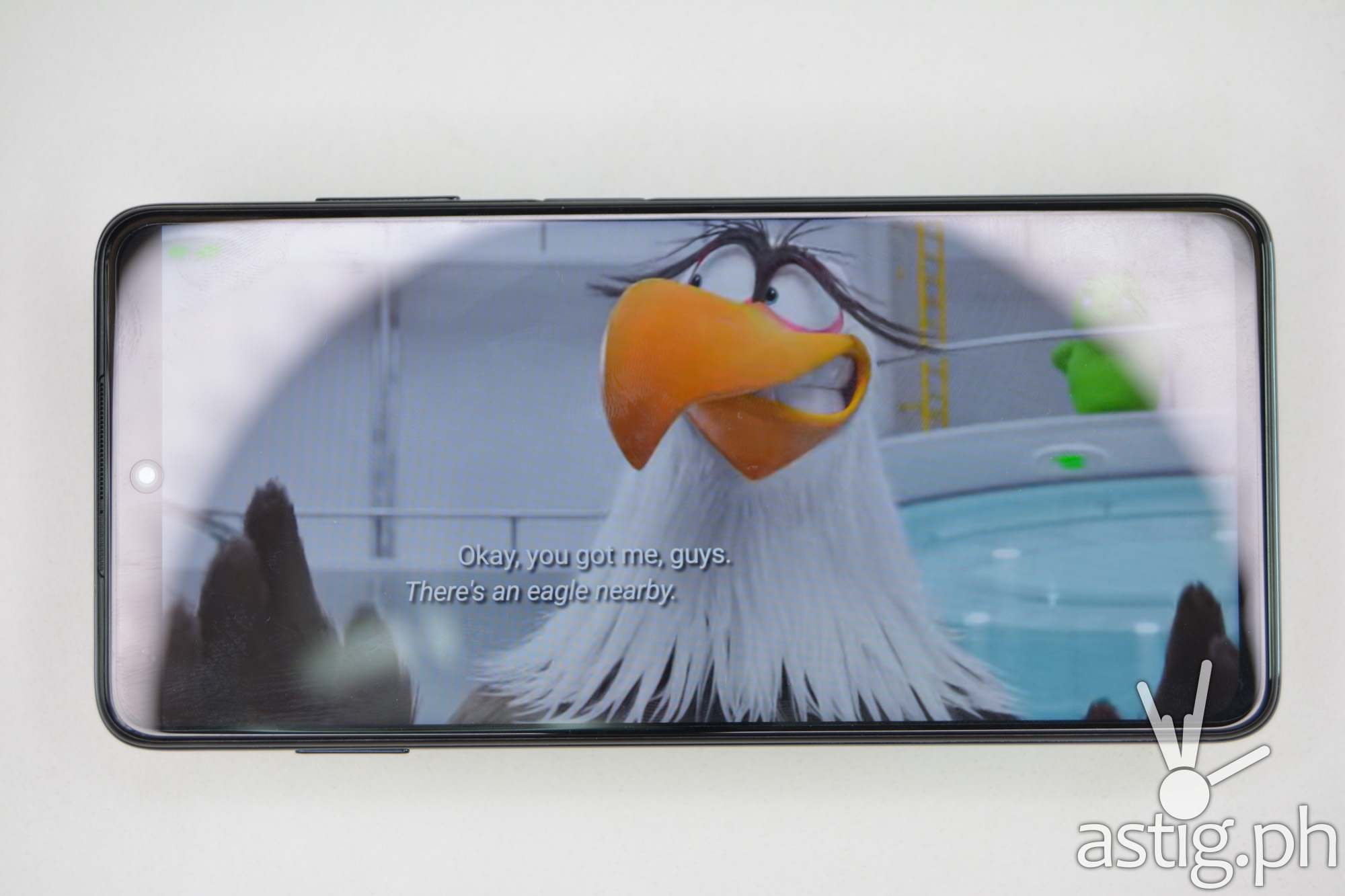 It's something worth nothing, as there are phones with dual speakers that feel more "solid". However, with those phones, the dual loud speakers are usually thin, perhaps due to the limited size of its cavity, so we're not complaining. Having good quality sound trumps "feeling the vibrations", so to speak.
Gaming
For gamers, the POCO X3 NFC comes with LiquidCool Technology 1.0 Plus and the enlarged copper heat pipe that will enable you to cool down your phone during game time. However, the phone still gets a bit warm when running games at the highest graphics settings with high frame rate mode on.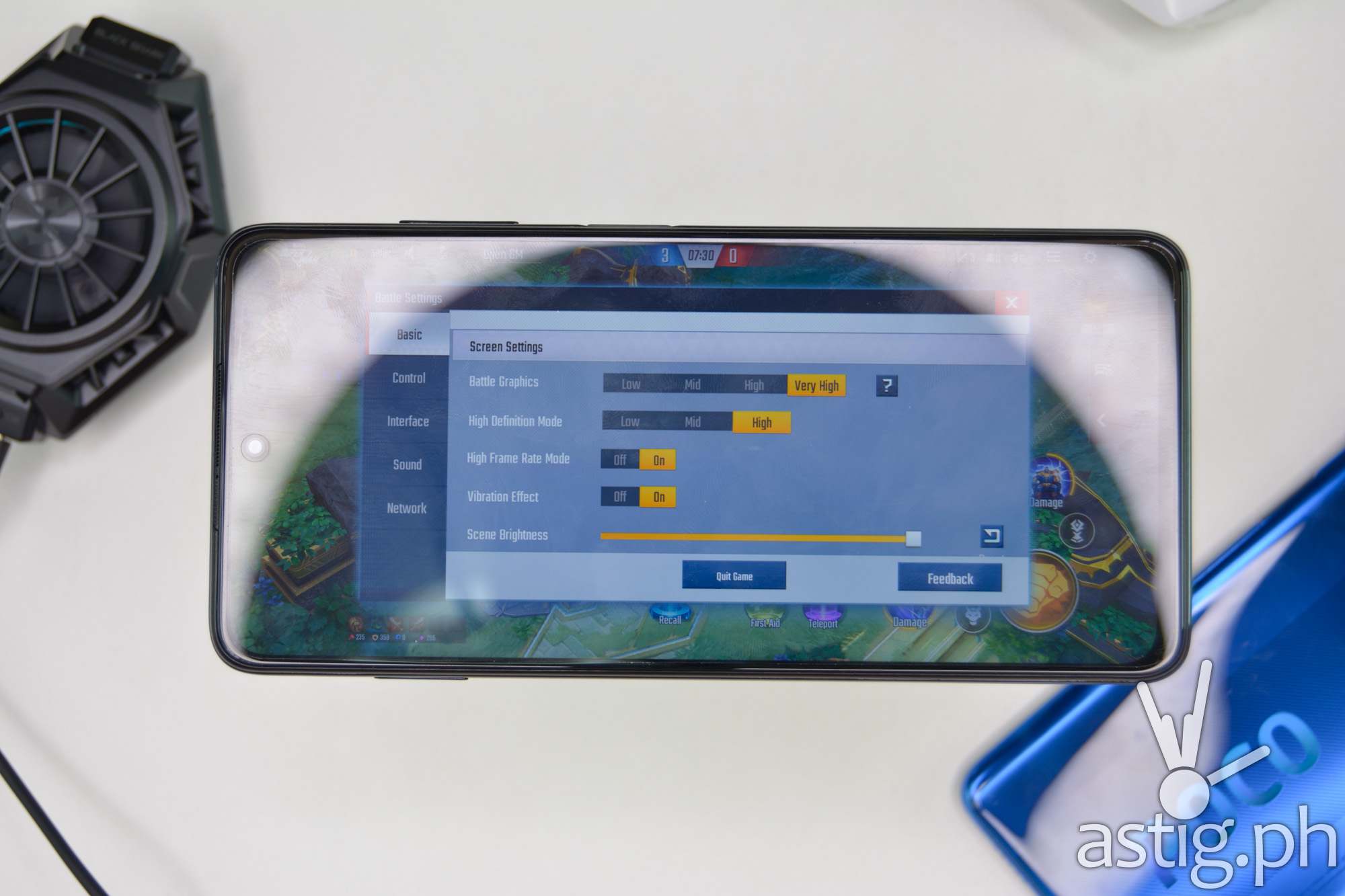 It easily runs our reference game Marvel Super War on the highest settings at 60FPS, though we prefer running it one level down – at high, in order to prevent thermal throttling.
Attaching an external cooler like the Xiaomi Black Shark eliminates this issue, however, that's one more accessory that you have to carry around and power up.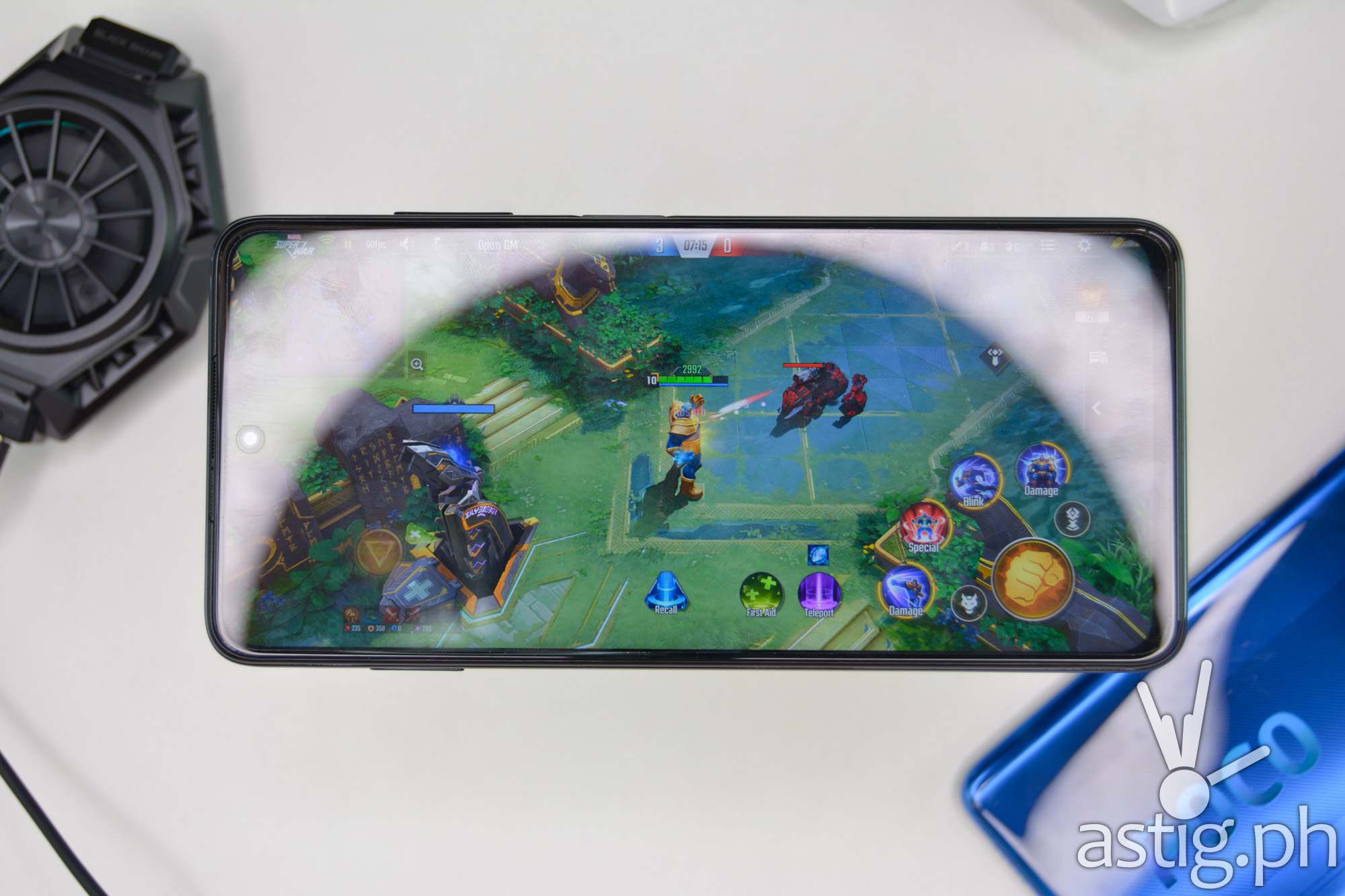 We also managed to run new games such as Genshin Impact and Leage of Legends: Wild Rift at its maximum settings. Both games generally hovered around 55-60FPS, with occasional dips below 50 during intense combat scenes.
The POCO X3 comes with Game Turbo 3.0, which enhances the gaming experience by clearing up resources and prioritizing the game, in addition to a slider that lets you do things like chat in window, take video recordings, screenshots, and monitor resource usage and frame rates in real time.
Display
There is no doubt that this phone has the fastest display rate for a mid-range smartphone. With the combination of a 120Hz refresh rate and a 240Hz touch sampling rate on a 6.67" FHD+ Dot Display, the POCO X3 NFC scrolls through apps like butter.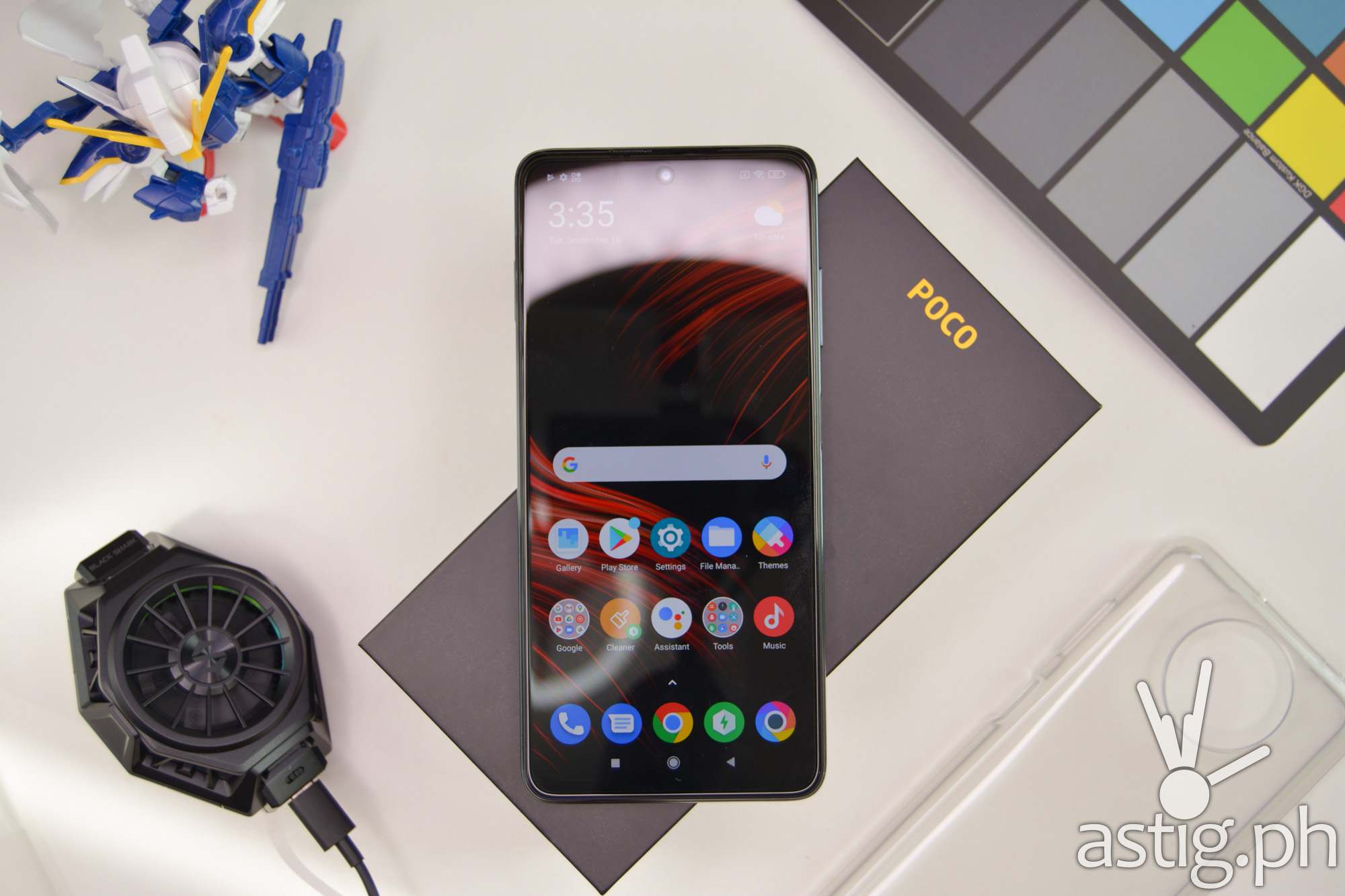 There is, however, one major issue – the display panel is very reflective and it has terrible viewing angles. You can easily see the reflective surface when viewed at any angle other than straight, 90 degrees from the front.
We had similar issues with the Pocophone F1, although that phone also had severe bleeding issues which appear to have now been addressed.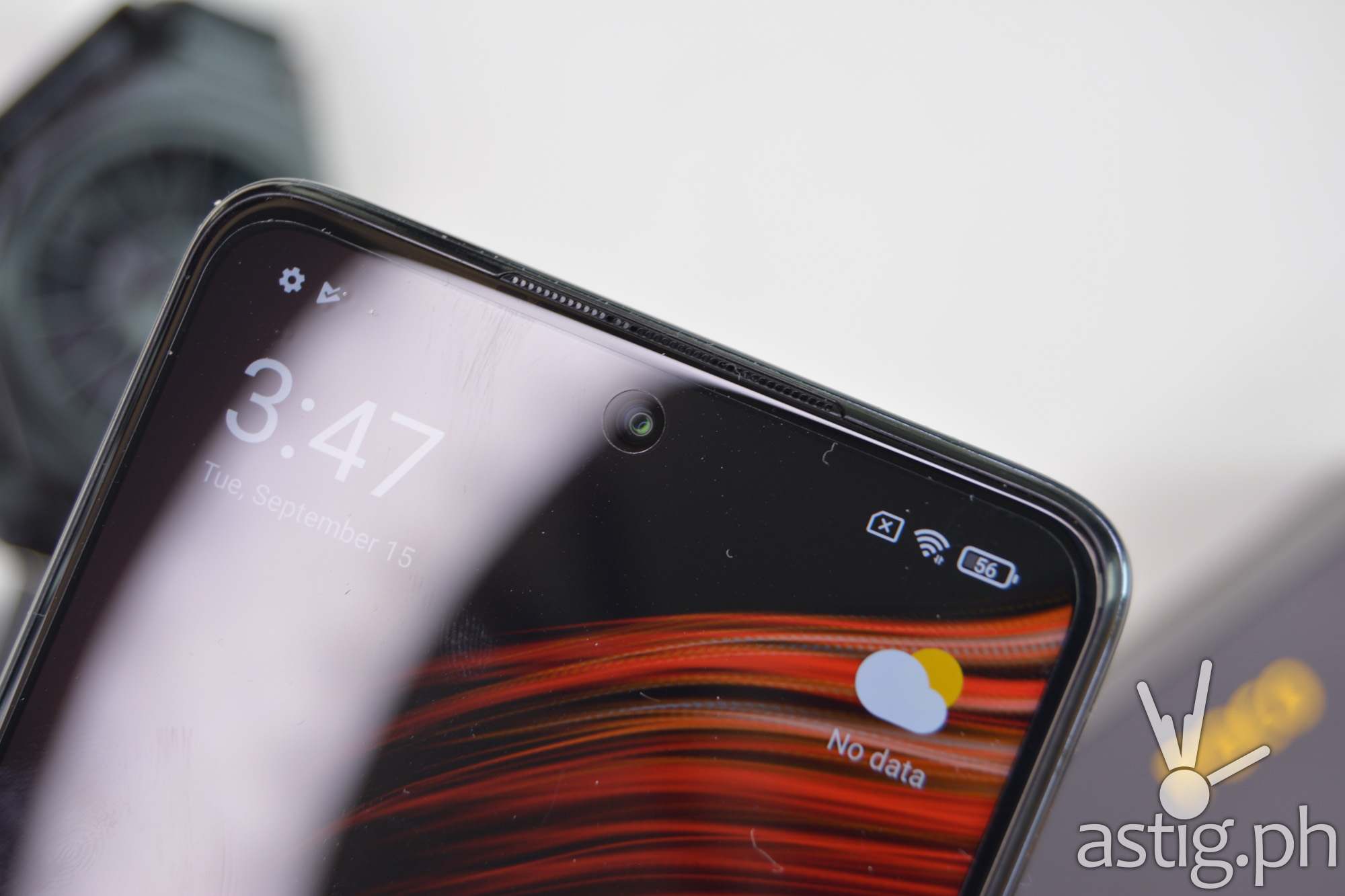 Xiaomi had to balance between quality, cost, and performance in order to meet a certain price point, and it is clear where corners were cut. Unfortunately, this also happens to be the one component you use the most – the screen, so we're wondering it's a worthy trade-off instead of cutting something else like the macro camera, one of the two speakers, or even the fingerprint sensor.
Camera
If you're into content creating like vlogging and mobile photography, the camera feature of this phone is fully loaded with settings, the possibilities are endless.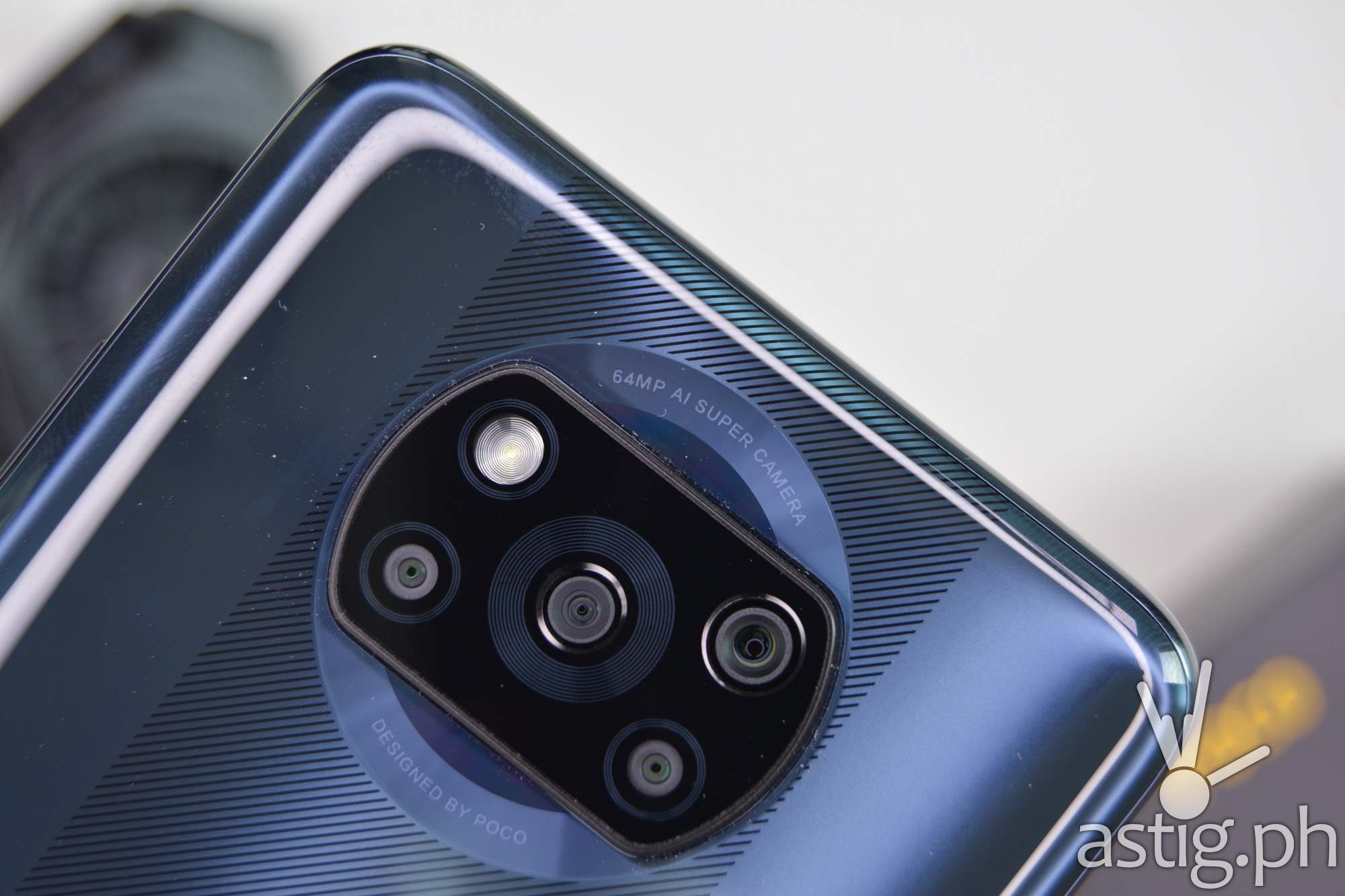 On the back, you will notice all camera lenses and the flash are grouped together in a nearly oblong-shaped box that's unlike those seen on any other smartphone.
This system contains the following:
64MP main, wide-angle sensor, powered by Sony IMX682 on the top right
13MP ultra wide-angle sensor on the center
2MP macro sensor on the lower left
2MP depth sensor on the lower right
Dual LED Flash on the top left
The 64MP Sony IMX682 main sensor takes stuninng shots. Every picture looks crisp and clear, despite not having any optical images stabilization (OIS).
Photos taken in broad daylight are lifelike – you can see every detail of the shot. For more vibrant shots, the AI mode is your friend. It also takes stunning night mode photos, most of which are surprisingly sharp even when taken hand-held.
Like I said earlier, the stock camera is loaded with settings which makes it great for social media posting and content creators. The Pro camera mode is perfect for more dramatic pictures you can post or print.
Portrait Mode does an excellent job of separating the subject from the background, which results in realistic depth effect, also known as "bokeh" in high-end DSLR cameras.
Other features include panorama and the clone shot which allows you take multiple photos of a subject in a single frame.
There's also a long exposure mode which is good for "light painting", as well as a "Video Vlog" feature that lets you create short videos with transition effects and background music.
It even comes with a dual shot mode that takes photos with both front and back cameras at the same time. Photos taken with the supplementary ultra-wide angle macro camera are nowhere near the quality of the 64MP main sensor, however, they are nice to have, especially for taking travel photos.
For those beautiful selfies, the POCO X3 comes with a generous 20 MP front-facing camera that results in sharp and vibrant-looking photos.
For videos, the rear camera can handle up to 4K 30fps video recording, and it comes with electronic image stabilization for more stable filming. The microphone works pretty well, and though I use the ShootSteady video mode, the shake, and shock of the video for every panning is a lot less compared to other mid-range smartphones.
The front camera looks really good for vlogging. With the use of ring light, selfie camera becomes a viable option for use during live streaming or video calls / conferences.
To get a better idea, check out our full POCO X3 NFC camera test by clicking on the play button below.
The one thing you can look forward to is the AI Skyscraping 3.0 presets, which is a built-in feature found in the Photo Gallery. It lets you change the sky and overall atmosphere and weather to things like sunny, night time, or dusk. You can even show fireworks, meteor showers, or aurora borealis.
It animates the entire sky, and you can even add music for social media posting.
Battery  life
Despite having a high-performing chipset and a 120Hz refresh rate display, the POCO X3 NFC makes no compromises when it comes to battery life. With its 5,160mAh large battery and 33W fast charging, POCO X3 NFC can last over two days under moderate usage.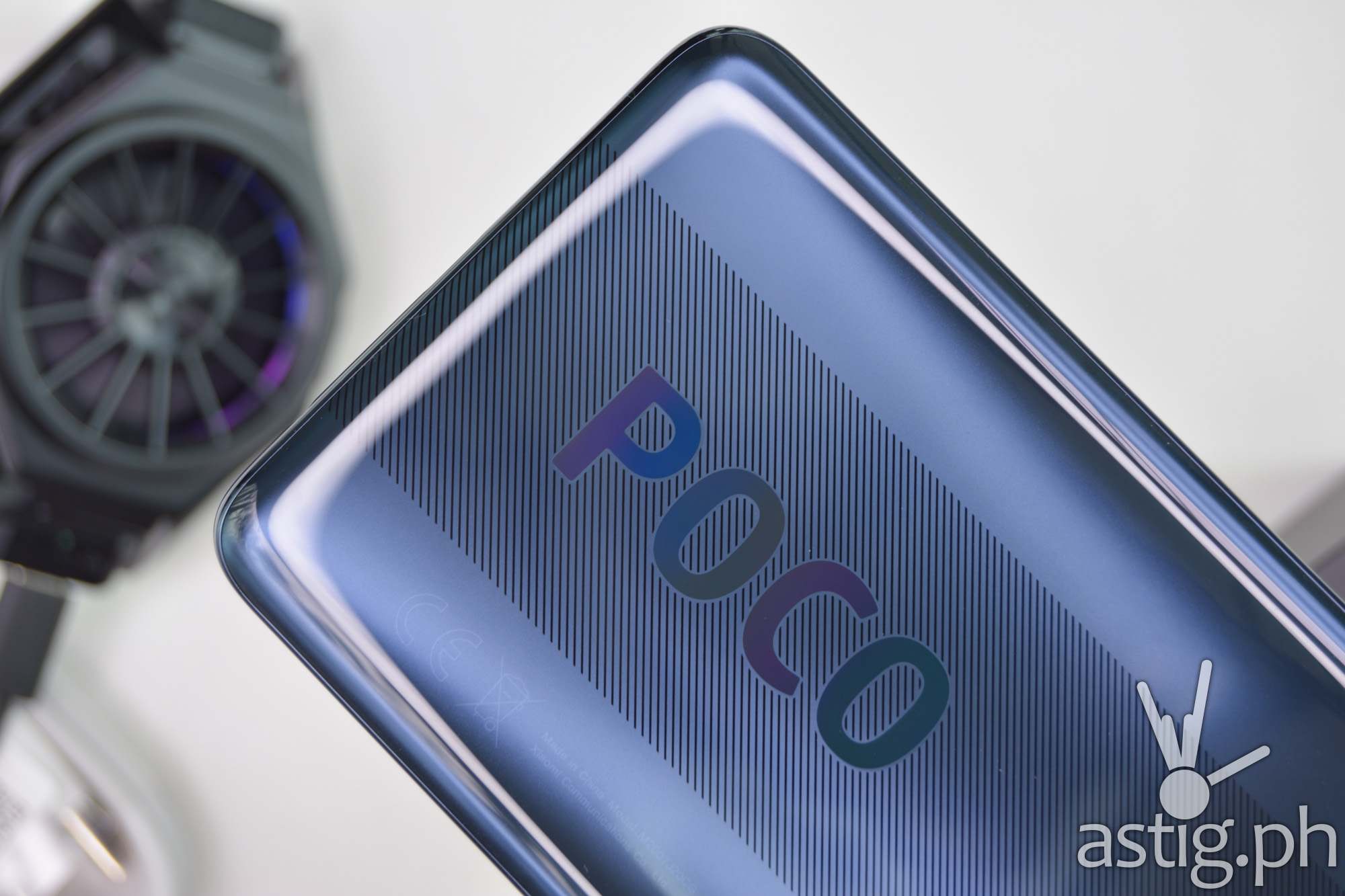 It takes only 65 minutes to charge the device to 100%, while a mere 30 minutes will fill up the phone to 62%.  We've been using the phone since it came out, and we typically get at least a day with heavy gaming, two days with moderate use.
AccuBattery reports that we have five hours of screen on time and 18 hours of combined use, while GSam reports that average around three and a half days on a single charge, which can be a little confusing.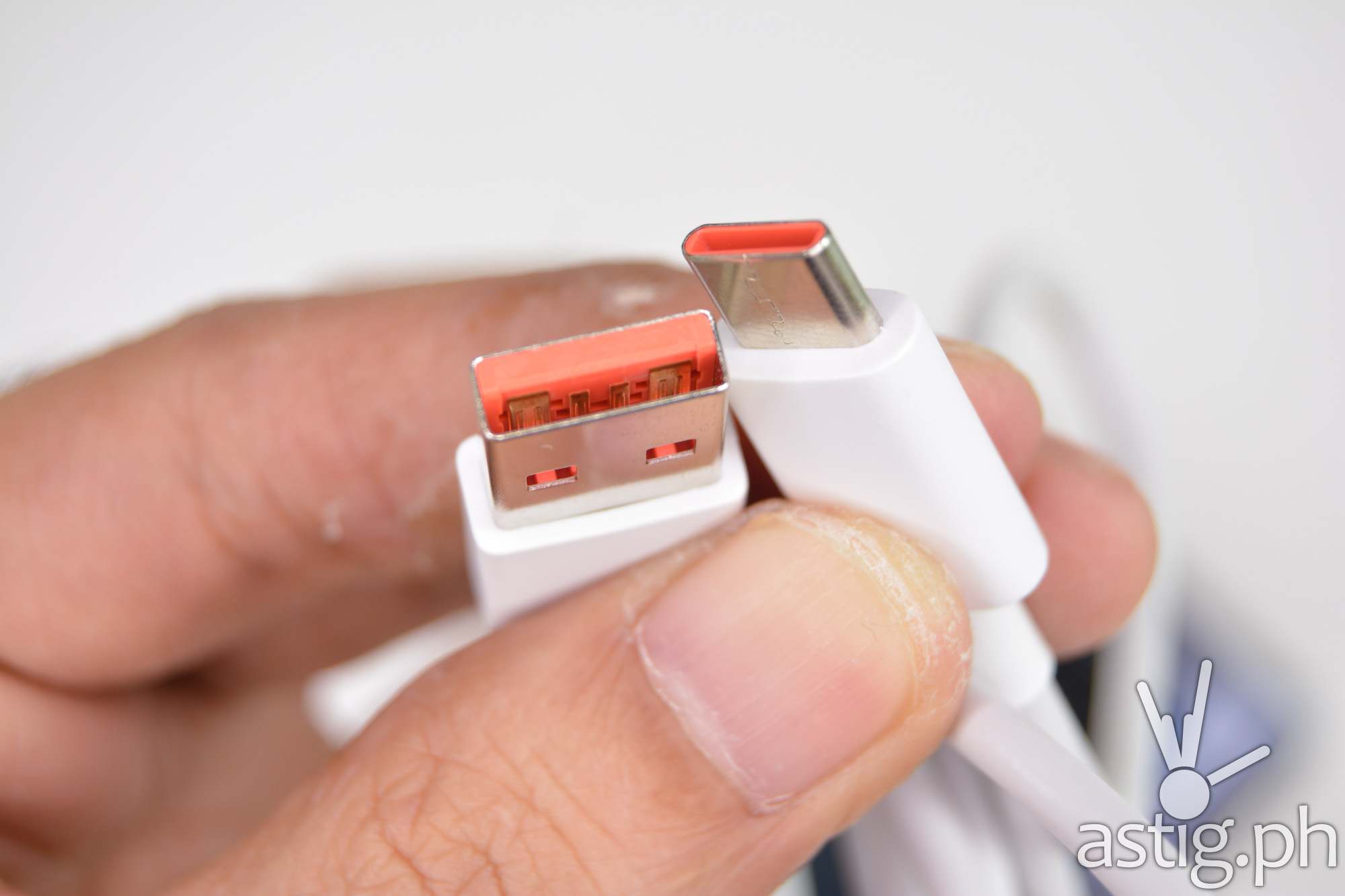 Generally speaking, you can probably head out in the morning and arrive in the evening with enough juice to spare. We doubt you'd have to charge in the middle of the day, but bring a cheap power bank just to be safe.
Benchmark results
Performance benchmarks
AnTuTu: 283334
PCMark Work 2.0: 8257
PassMark: 6475 (system); 16581 (CPU); 19495 (memory); 41012 (disk); 27326 (2D); 20545 (3D);
GeekBench: 564 (single-core); 1709 (multi-core)
Gaming benchmarks
3DMark: 2673 (Sling Shot Extreme OpenGL); 833 (Wild Life)
Battery benchmarks
AccuBattery: 5h (screen on); 24h (screen off); 18h (combined)
GSam Battery Monitor: 3d 15.2h (1d 21.5h active); 3m 1m (screen on), 1h 36m (max screen on)
PCMark Work 2.0 battery life: TBD
Closing thoughts
The POCO X3 (NFC) is now available in the Philippines at the following prices:
Looking at these prices, it is clear that the POCO X3 NFC is punching above its weight class, outperforming all other phones in the same price range in all areas: performance, camera, design, and battery. This is what team POCO set out to do in the first place, and it does just that.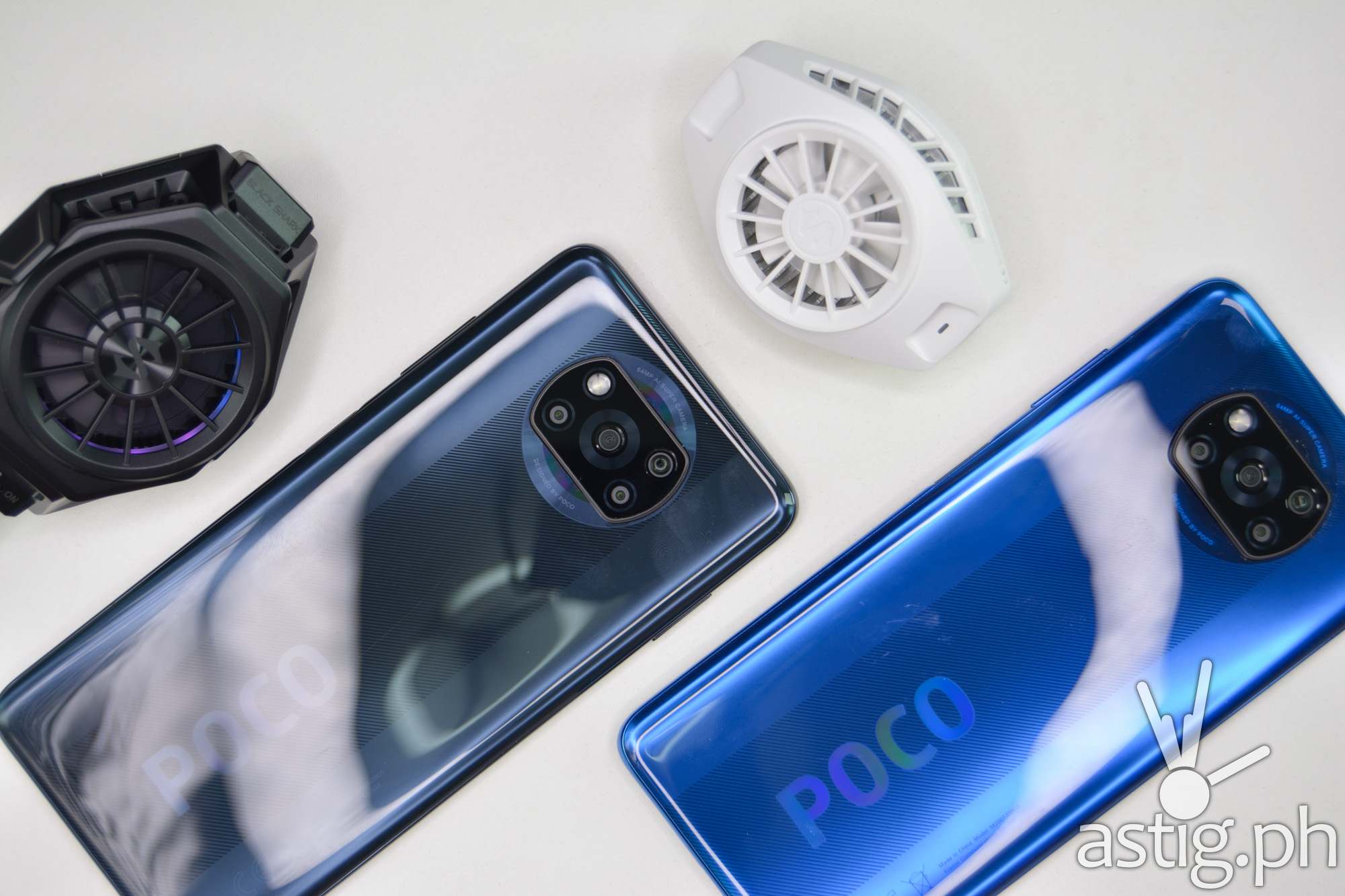 Its combination of hardware and software features are what you typically get on a phones double its price – around 20K Philippines pesos. We would even dare say that it takes shots at flagships priced around 40K Philippine pesos.
For Xiaomi POCO to be able offer so much value at killer prices is good for us consumers, as it raises the baseline for the 10-15k price range.
For its competitors, the POCO X3 NFC is something to watch and consider – while phones like the iPhone 12 keep getting and more expensive every year, budget phones keep increasing in value, and it's only a matter of time before the two catch up on one another, so innovation needs to take place in order to create better differentiation.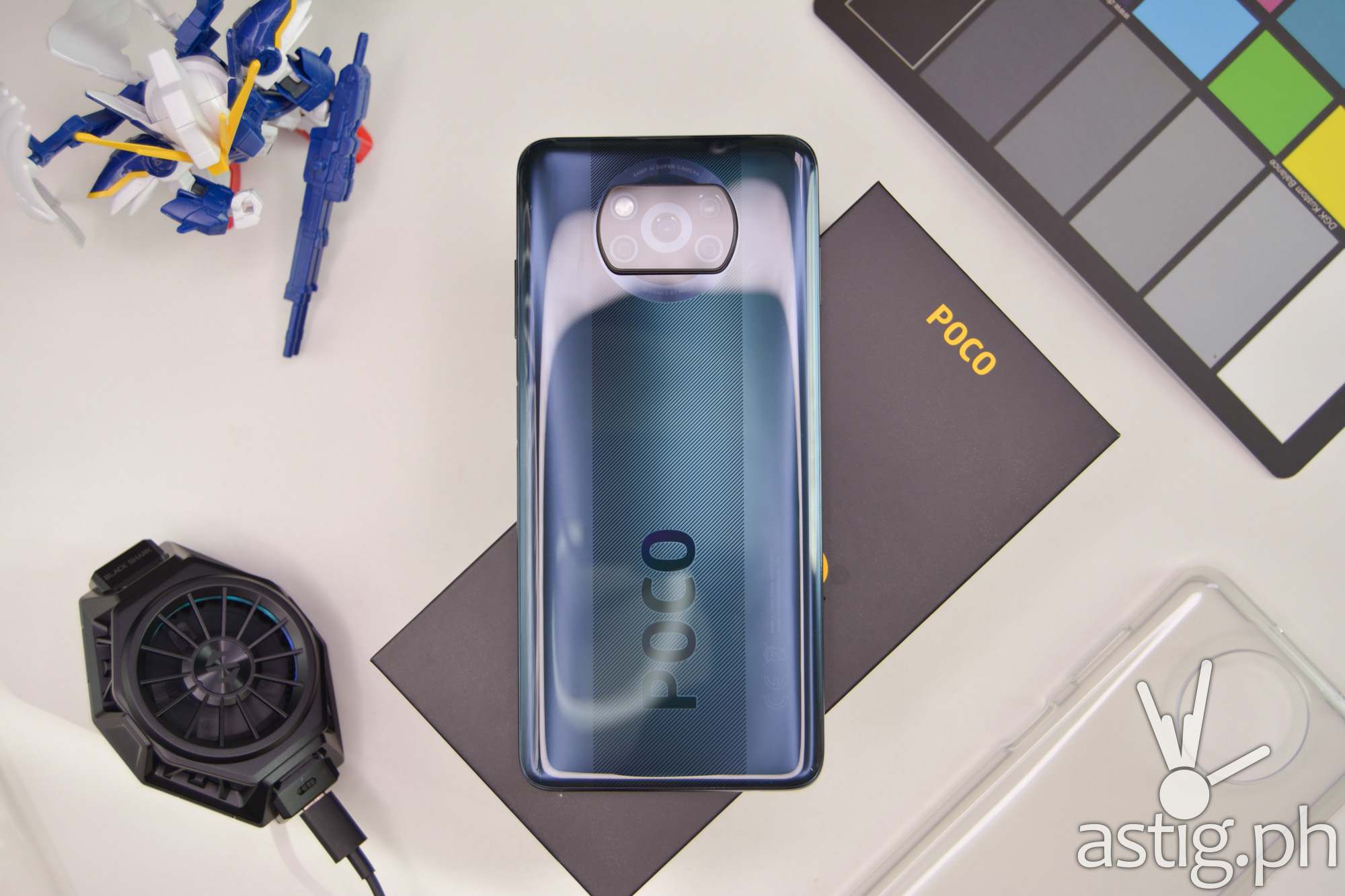 That said, the POCO X3 NFC has its downfalls – corners were cut in order to hit a certain price segment, and for some, these can be real deal breakers, the biggest one of which happens to be the one thing look at all the time – the screen.
While the 120Hz display is a strength, poor viewing angles and a reflective surface results in unsatisfying image quality.
POCO X3 NFC goes by the mantra "exactly what you need", but whose needs are these, exactly? We certainly do not need the macro camera, and we could certainly live with a single loud speaker. We also feel that customers at this price point don't really need 5GHz Wi-Fi. Heck, we could even live without a fingerprint scanner.
Most of all, we didn't really need need NFC.
The cost of these components could have been better used for a better screen so please, give us a better screen next time.
Pros

Unique, stand-out design
Excellent display performance
Very good system performance
Very good camera performance
Very good battery life
Unmatched value for money

Cons
POCO X3 (NFC) technical specifications
Display: 6.67 inches; 1080 x 2400 pixels; 120Hz refresh rate (240Hz touch sampling rate); IPS LCD; Gorilla Glass 5; HDR10
SIM: Dual SIM (nano-SIM, hybrid slots)
OS Android 10 (Q); MIUI 12
Chipset (SoC): Qualcomm Snapdragon 732G (8nm)
CPU: Octa-core (2×2.3GHz + 6×1.8GHz)
GPU: Adreno 618
Memory (RAM) + internal storage: 6GB+64GB, 6GB+128GB
Expansion: microSD (hybrid slot)
Main camera (rear): 64MP f/1.73 (wide) + 13MP f/2.2 (ultrawide) + 2MP f/2.4 (macro) + 2MP f/2.4 (depth)
Selfie camera (front): 20MP f/2.2 (wide)
Connectivity: 2.4/5 GHz Wi-Fi 802.11 b/g/n/ac dual-band; Bluetooth 5.1 A2DP LE
I/O: USB Type-C; 3.5mm audio jack
Biometrics: fingerprint sensor (side-mounted)
Battery: 5,160 mAh; 33W
Colors: Cobalt Blue, Shadow Gray
Price (Global): 199 EUR (6GB + 64GB); 249 EUR (6GB + 128GB)
Price (Philippines): 10,990 PHP (6GB + 64GB); 12,990 PHP (6GB + 128GB)