Hosted by Robi Domingo and Tippy Dos Santos, the PUSH Awards 2015 awarding ceremony was held on Tuesday night, November 10, at Newport Performing Arts Theater at Resorts World Manila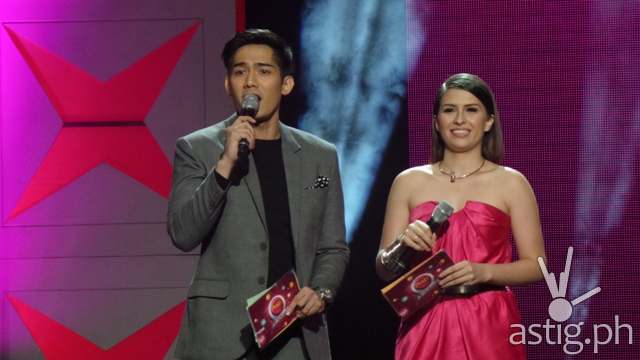 Performances include different artists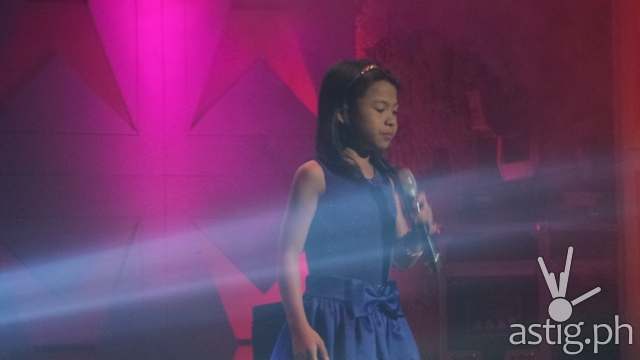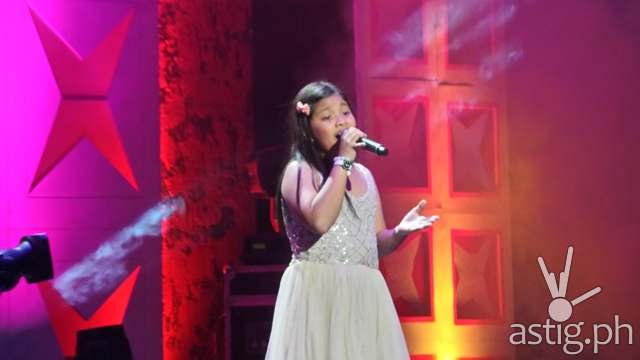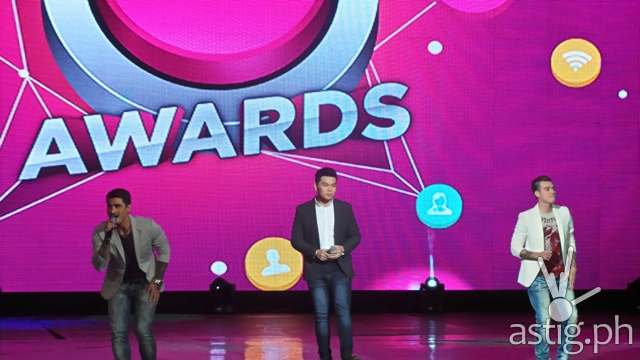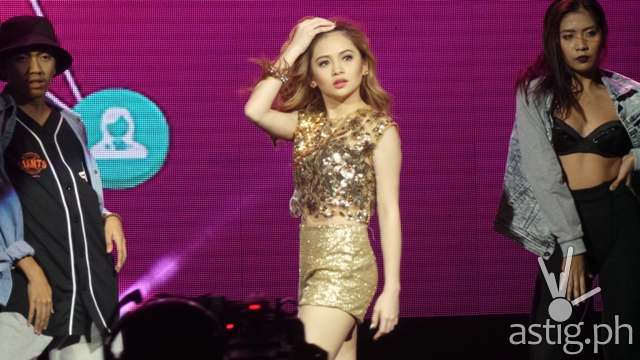 Presenters for the awards were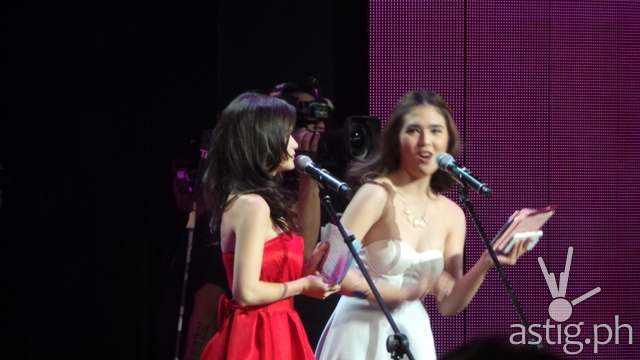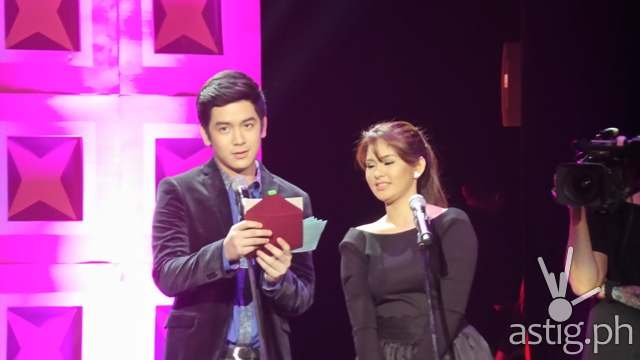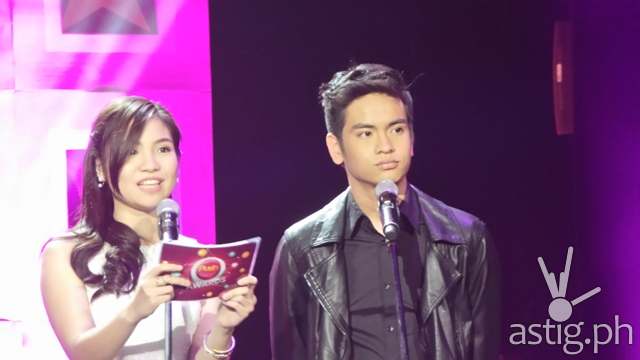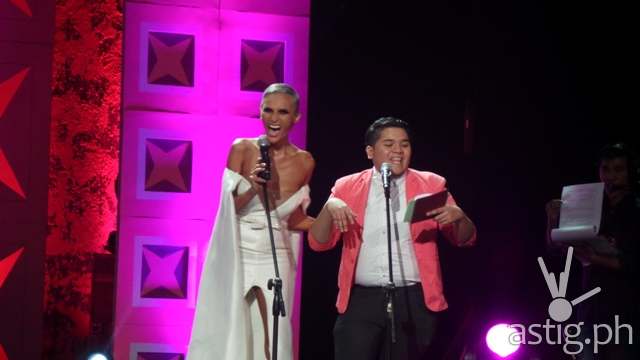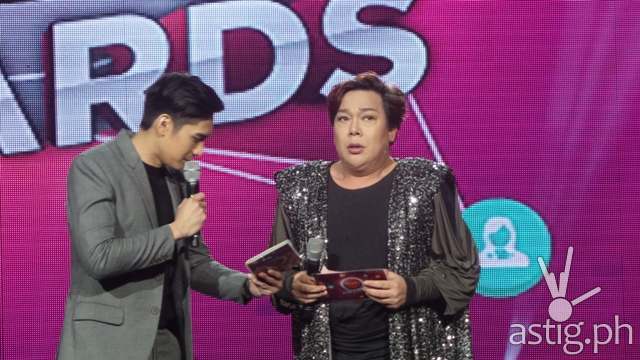 The Pangako Sa 'Yo stars bagged the most number of awards including
Pushgram Most Loved Female Celebrity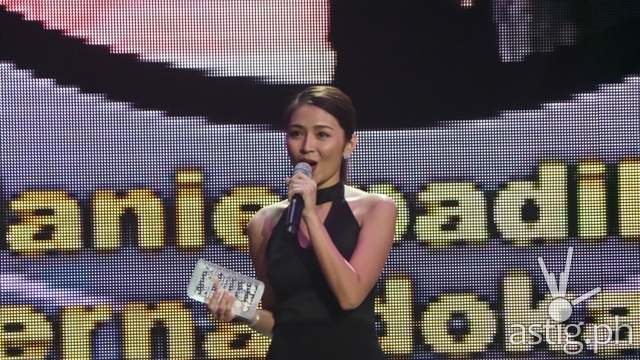 Push Play Best Male Celebrity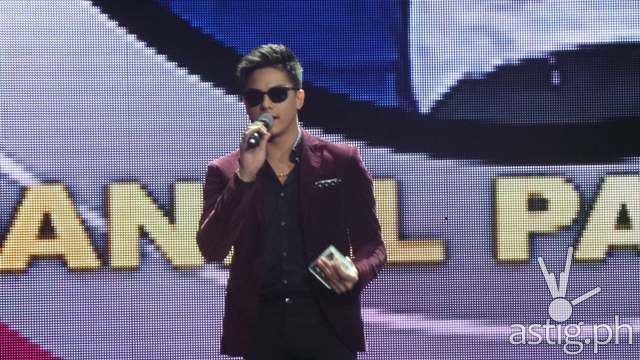 Most Liked Tandem/Group in all four Digital Push Awards categories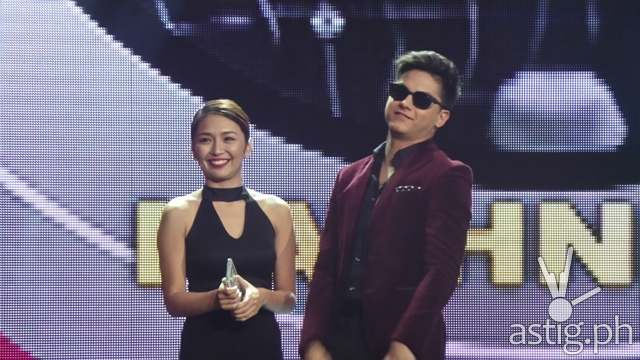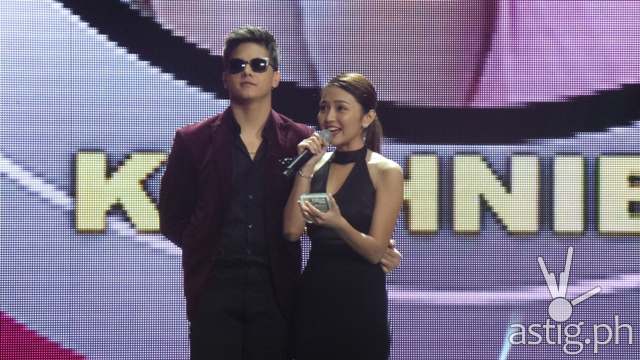 Push Elite Male Celebrity of the Year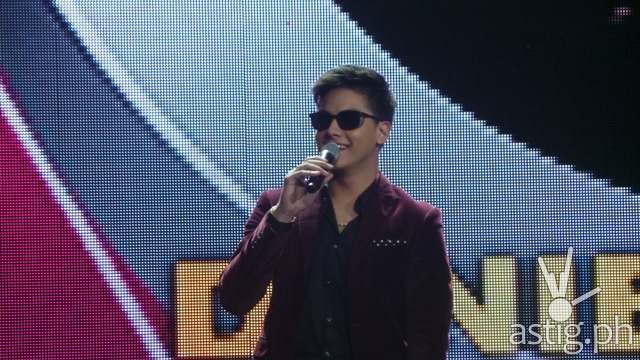 Push Elite Group/Tandem of the Year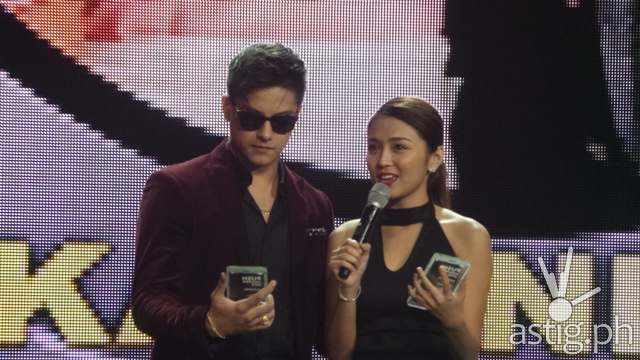 Team LizQuen, Liza Soberano and Enrique Gil was present also that night and bagged awards too.
Awesome Selfie King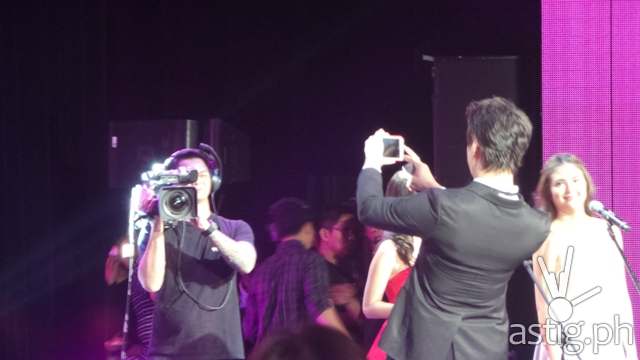 Push Gram Most Loved Male Celebrity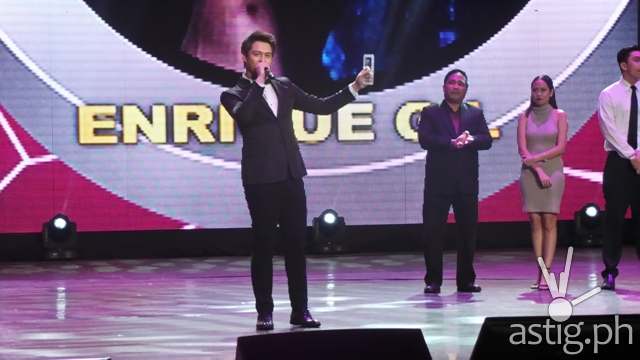 Push Play Best Female Celebrity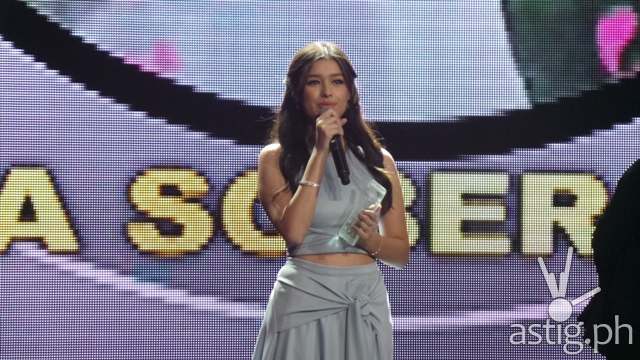 Push Elite Female Celebrity of the Year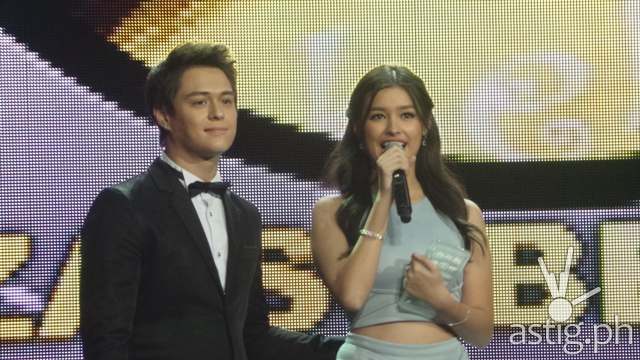 The Voice Kids Season 1 first runner up Darren Espanto took home three out of the four Digital Push Awards namely Push Like Most Liked Newcomer, Push Tweet Favorite Newcomer, Push Gram Most Loved Newcomer, and Awesome Song Cover Performance.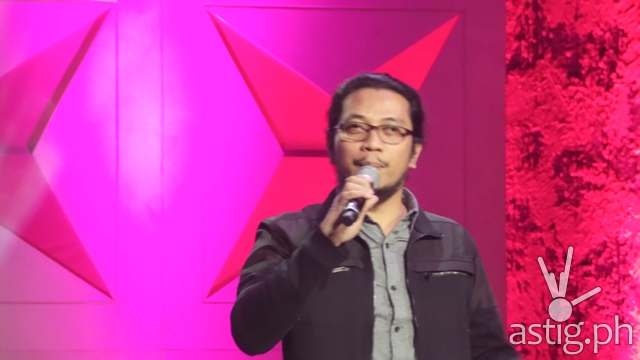 Kathniels also took home the Push Ultimate Fan Award.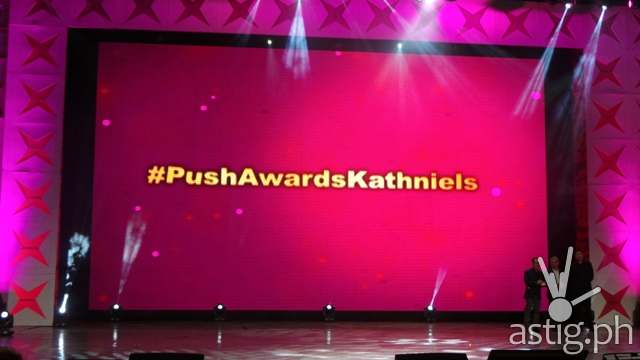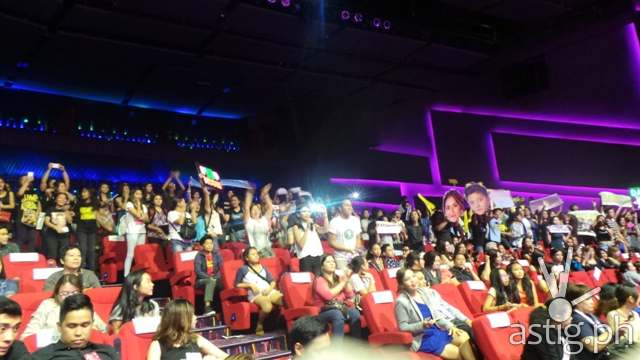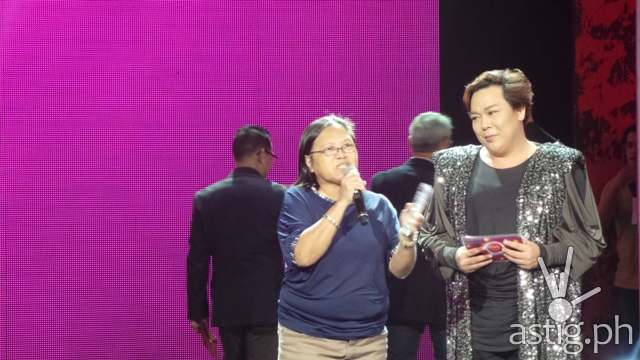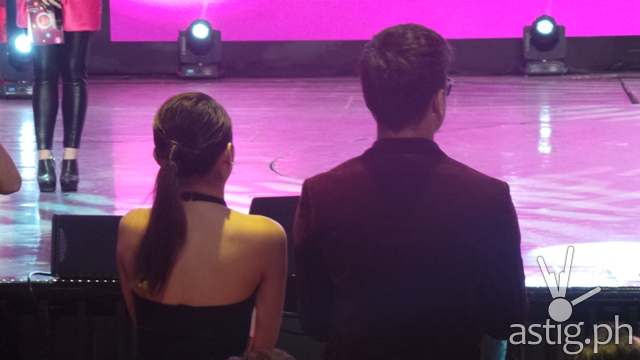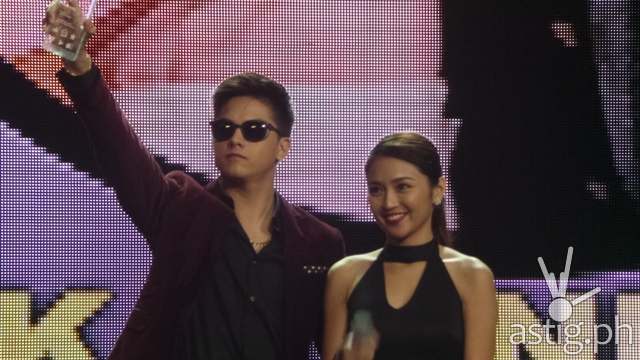 and lastly was the Push Elite Awardees presented by Piolo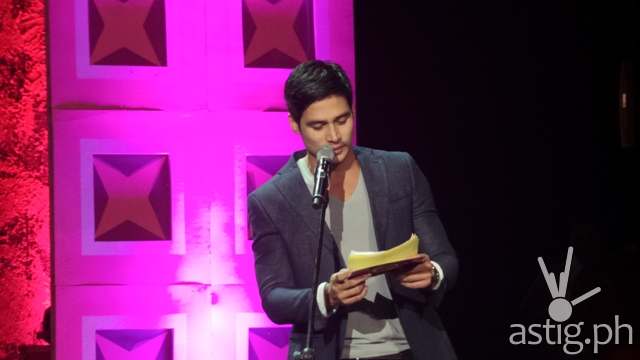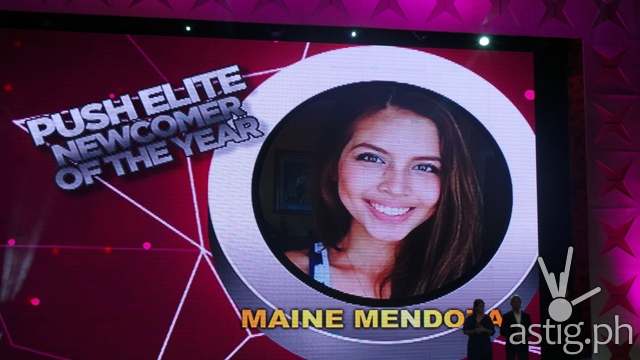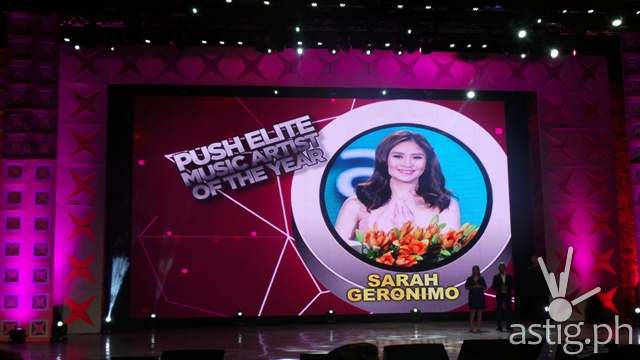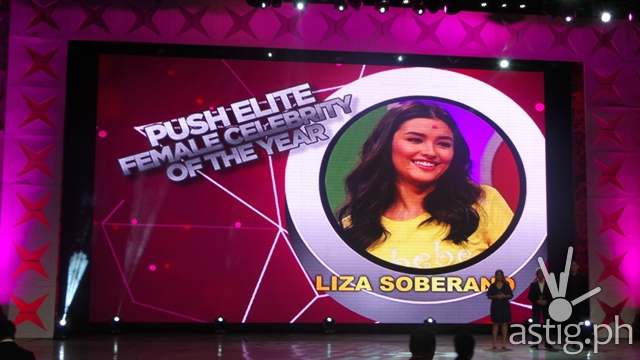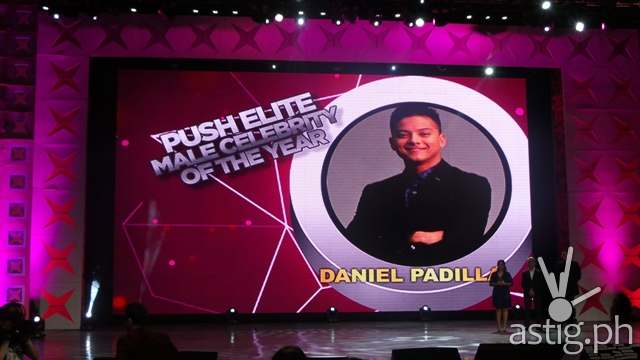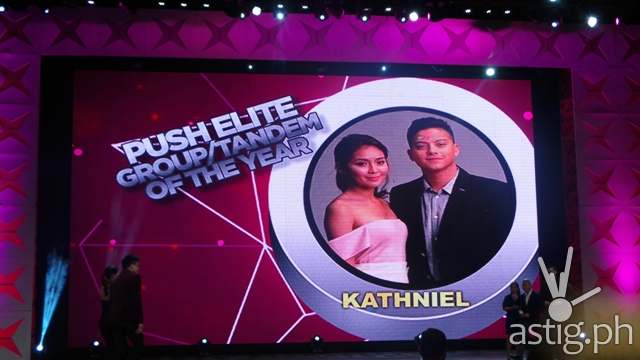 Meanwhile, Pop Rock Princess Yeng Constantino dominated three out of four Digital Push Awards including Push Tweet Favorite Music Artist, Push Gram Most Loved Music Artist, and Push Play Best Music Artist.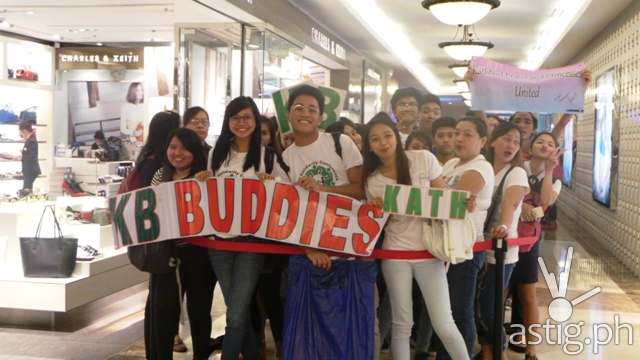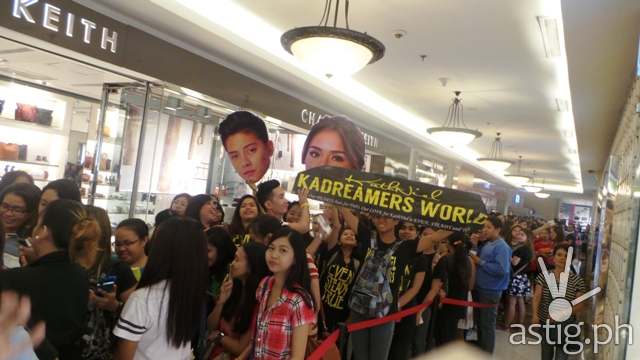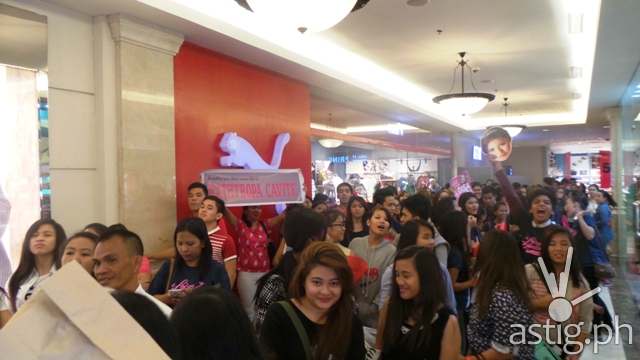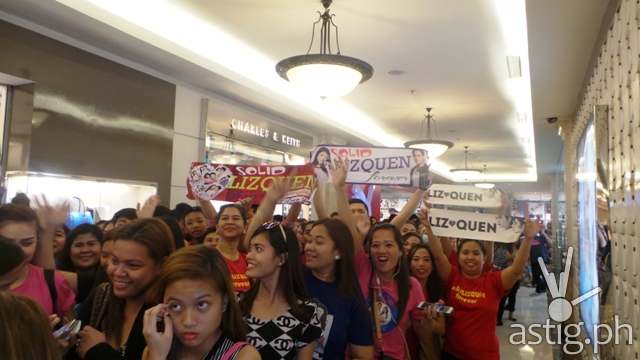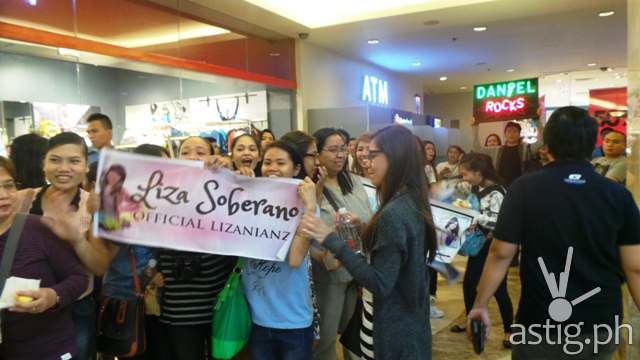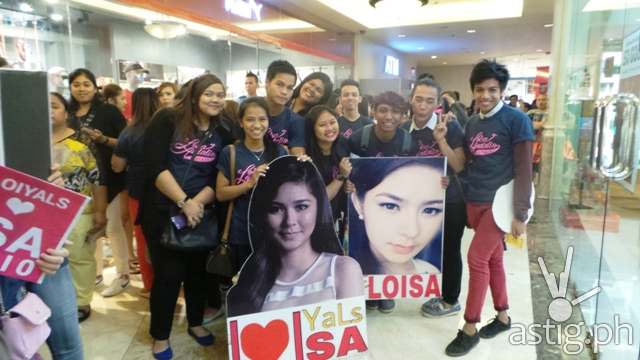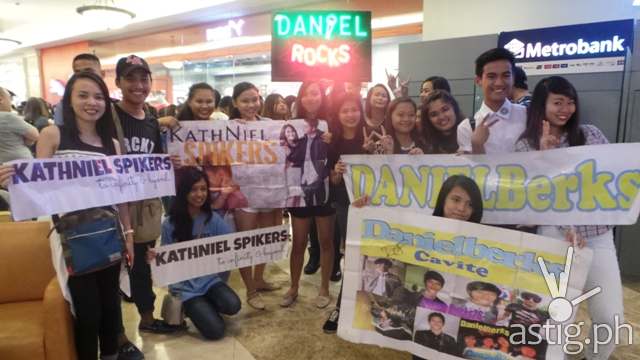 Push Digital Awards
Push Like Most Liked Female Celebrity: Kim Chiu
Push Like Most Liked Male Celebrity: Daniel Padilla
Push Like Most Liked Group/Tandem: KathNiel
Push Like Most Liked Music Artist: Sarah Geronimo
Push Like Most Liked Newcomer: Darren Espanto
Push Tweet Favorite Female Celebrity: Kathryn Bernardo
Push Tweet Favorite Male Celebrity: Vice Ganda
Push Tweet Favorite Group/Tandem: KathNiel
Push Tweet Favorite Music Artist: Yeng Constantino
Push Tweet Favorite Newcomer: Darren Espanto
Push Gram Most Loved Female Celebrity: Kathryn Bernardo
Push Gram Most Loved Male Celebrity: Enrique Gil
Push Gram Most Loved Group/Tandem: KathNiel
Push Gram Most Loved Music Artist: Yeng Constantino
Push Gram Most Loved Newcomer: Darren Espanto
Push Play Best Female Celebrity: Liza Soberano
Push Play Best Male Celebrity: Daniel Padilla
Push Play Best Group/Tandem: KathNiel
Push Play Best Music Artist: Yeng Constantino
Push Play Best Newcomer: Maine Mendoza
Push Awesome Awards
Awesome Baby: Baby Mela
Awesome Family: Melason
Awesome Selfie Queen: Kathryn Bernardo
Awesome Selfie King: Enrique Gil
Awesome OOTD Queen: Nadine Lustre
Awesome OOTD King: James Reid
Awesome Lip Sync Performance: Maine Mendoza
Awesome Lol Performance: Vice Ganda
Awesome Song Cover Performance: Darren Espanto
Awesome Dance Cover Performance: Maja Salvador and Enrique Gil
Special Awards
Push Elite Female Celebrity of the Year: Liza Soberano
Push Elite Male Celebrity of the Year: Daniel Padilla
Push Elite Group/Tandem of the Year: Kathniel
Push Elite Music Artist of the Year: Sarah Geronimo
Push Elite Newcomer of the Year: Maine Mendoza
Push Ultimate Fan Award: KathNiels