In the middle of a pandemic but in compliance to the strict safety and health protocols,the annual QCinema International Film Festival now on it's 7th year pushed thru with it's November 27 opening night at Gazebo Royale along Visayas Ave. Quezon City. Since the affair only had very limited guests including Media,the proceedings became intimate and binding with everyone conscious of social distancing.
This year's theme A New Filmscape is also a special Hybrid Edition and film entries can be viewed via Upstream.
Annually graced by Mayor Joy Belmonte who's openly a movie afficionado handed over awards and recognitions to deserving titles.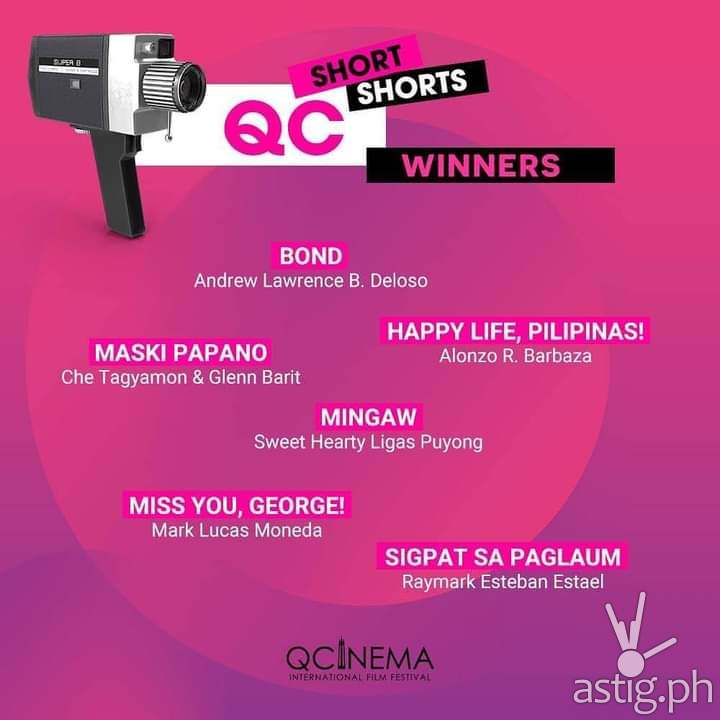 This year's winners of #QCShortShorts include:
SIGPAT SA PAGLAUM by Raymark Esteban Estael.
MISS YOU, GEORGE! by Mark Lucas Moneda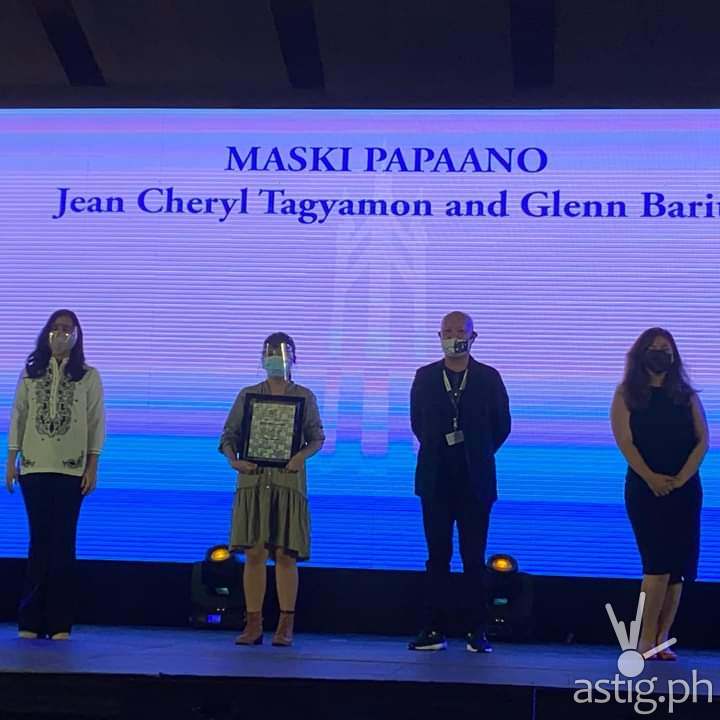 MINGAW by Sweet Hearty Ligas Puyong
HAPPY LIFE, PILIPINAS! by Alonzo R. Barbaza
BOND by Andrew Lawrence B. Deloso
MASKI PAPANO by Jean Cheryl Tagyamon and Glenn Barit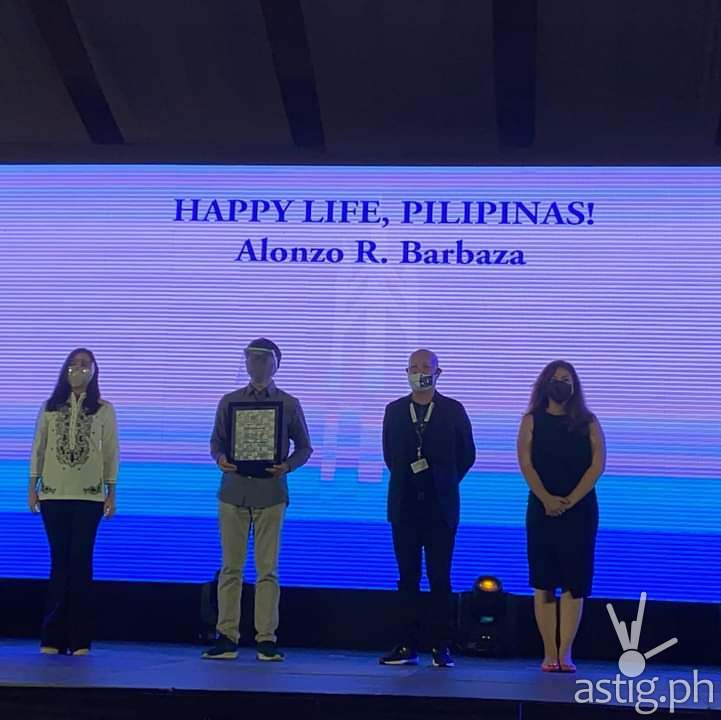 Joining Mayor Joy Belmonte and Festival Director Mr. Ed Lejano in the awarding is Chairperson of the Film Development Council of the Philippines, Ms. Mary Liza Dino-Seguerra.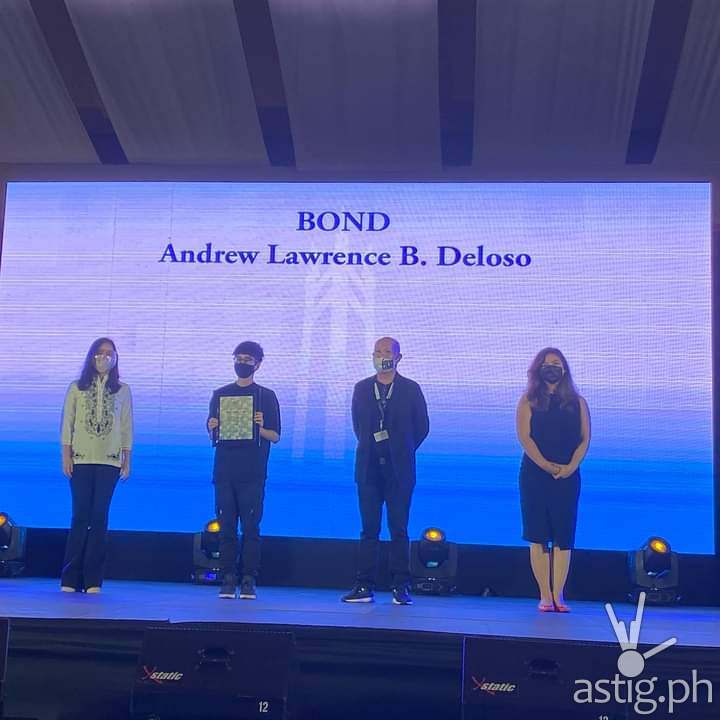 The recipient of the QCinema Completion Fund is ANG PAGBALIK NG KUWAGO by Martina R. Escobar.
There were four Inter-Guild Alliance recipients of financial assistance in behalf of the different organizations of the Film Industry.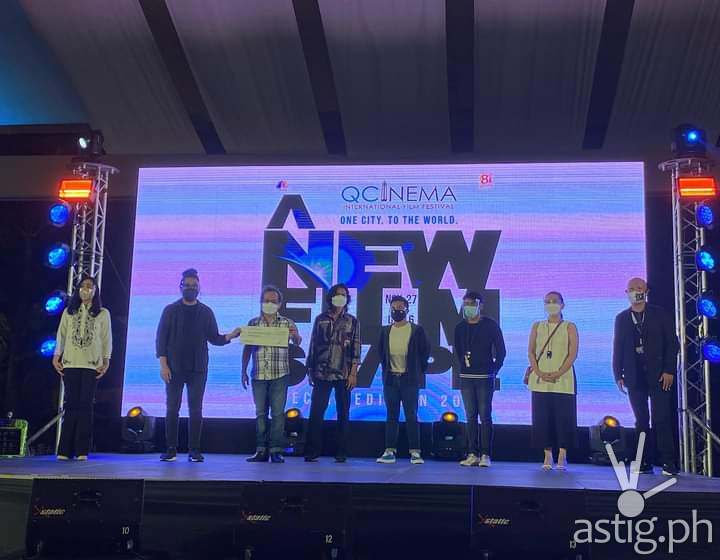 The anticipated moment of the evening is the black and white version of the award-winning and Oscar's Best Picture Parasite by Bong Joon-ho.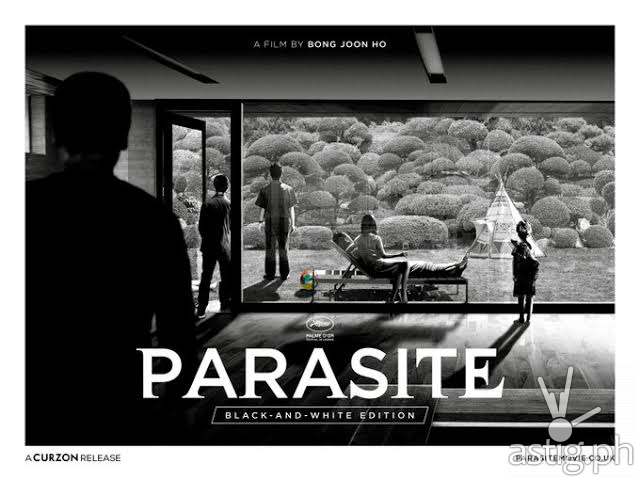 Parasite is one of those beautiful rarities in cinema, a clever art-house title with much to say that is riotously entertaining and easily accessible. It tackles aspiration and affluence, desperation and poverty in ways in which all viewers can understand and find recognisable truths in.
We personally enjoyed seeing this version — more raw details of it's powerful message heightened by seem less ensemble acting and depiction of social subjective judgement.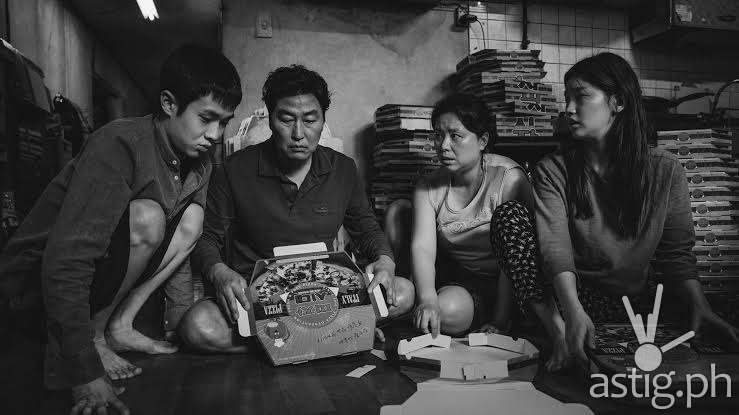 See this rare version when you can.
We were able to mingle with the 2 and obtain pleasant feedbacks from QCinema 2020s opening night which they themselves never thought could happen despite the pandemic. It was very cool seeing some of our favorite people in the film industry. According to PR Manager Ms Kelly Austria there were invited guests who politely declined. But it was still all good.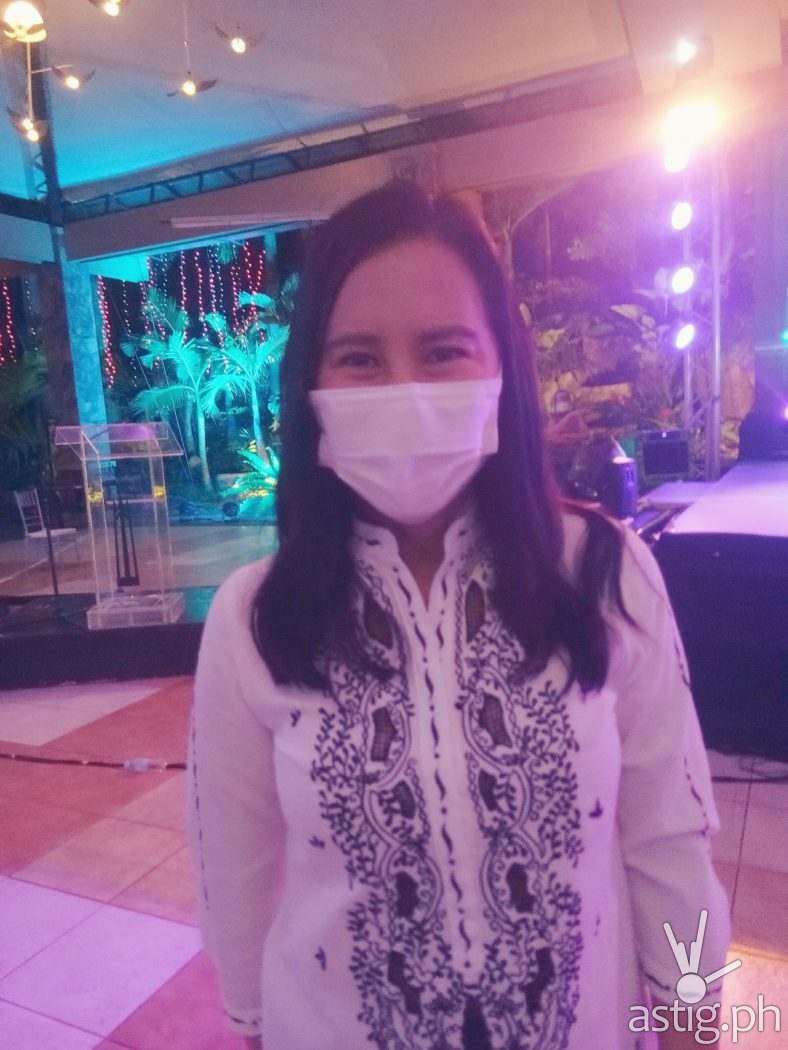 Mayor Joy watched and finished watching Parasite and stayed until end program to continue exchanging words with the festival organizers. She's one of the strongest forces behind this seven year-old Film Festival looked forwarf to[ by the film community.
Day 2 of the invitational opening weekend continues on November 28 with a book launching and premieres of Identifying Features and anticipated local film Death of Nintendo by Raya Martin starring Noel Comia Jr. Elijah Angelo and John Vincent Servilla.
For more of the festival schedules and ticket prices, simply check out qcinema.ph.
Cinephiles…see you all online!