Auspiciously timed with the coming of the monsoon season, the Philippine Educational Theater Association's (PETA) flood themed rock-comedy & currently its most successful musical to date (bypassing 'Caredivas' in both ROI & number of shows, an impressive feat in that!), makes a repeat run on June 20 to August 30, due to a very high public demand. Announced last May 26 during its press release at the Phinma Theater, several media outlets were treated to an array of songs from the show, most of which was intended to highlight the vocal range of the new talents.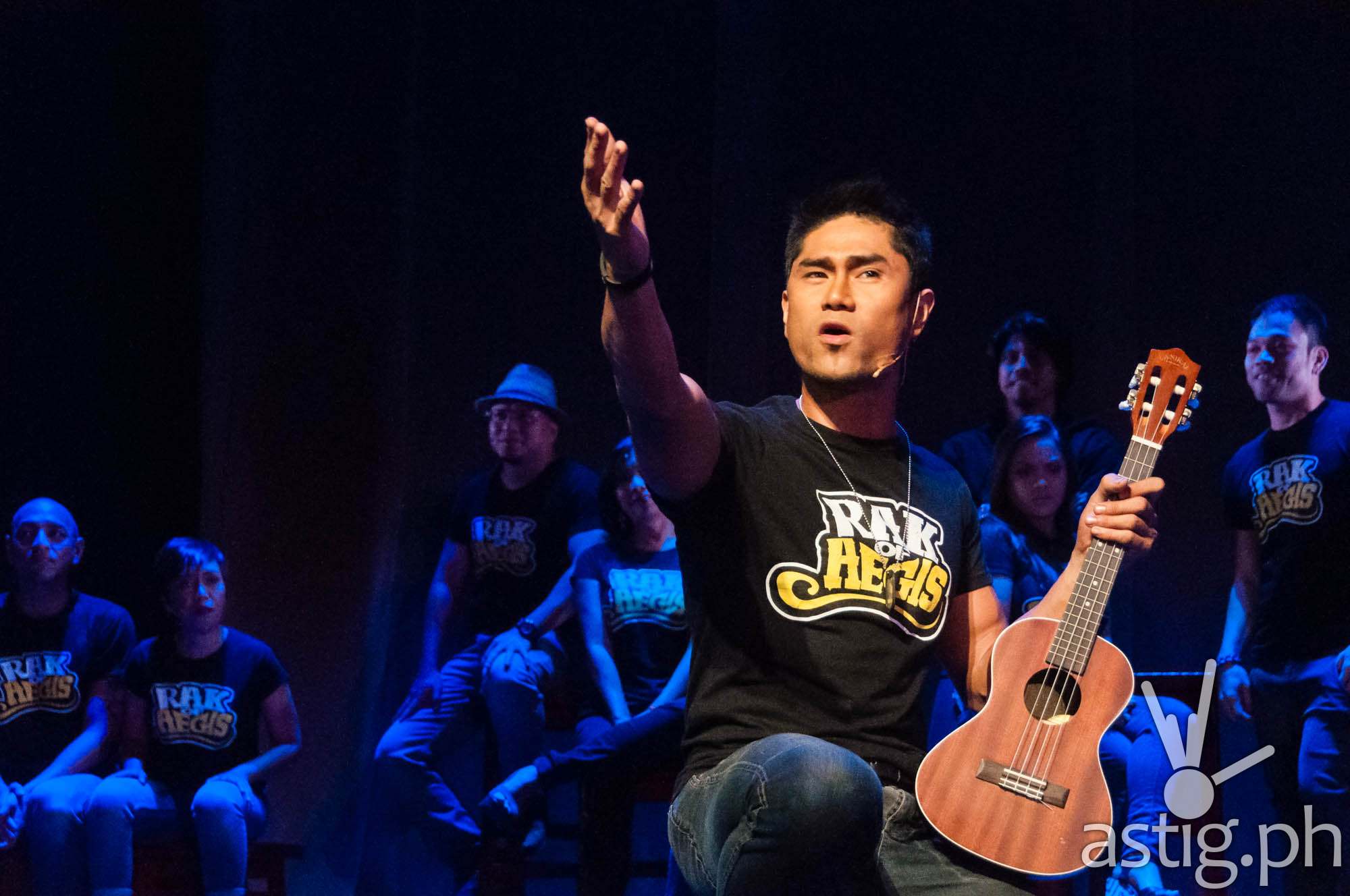 New cast members include Kimverlie Molina as Aileen, OJ Mariano as Kiel, Arnel Ignacio as Fernan, & Jimmy Marquez as Jewel & joining the ensemble is choreographer Gio Gahol & Abigail Sulit (for those new to the show, you can read my review here). Rounding the cast are the performers from the first run: Kalila Aguilos, Kakai Bautista, Neomi Gonzales, Jerald Napoles, Pepe Herrera, Myke Salomon, Poppert Bernadas, Nor Domingo, Julienne Mendoza, Ron Alfonso, Phillip Palmos, Gold Villar, Gimbey Dela Cruz, Jet Barrun, Paeng Sudayan, Carlon Matobato & John Moran.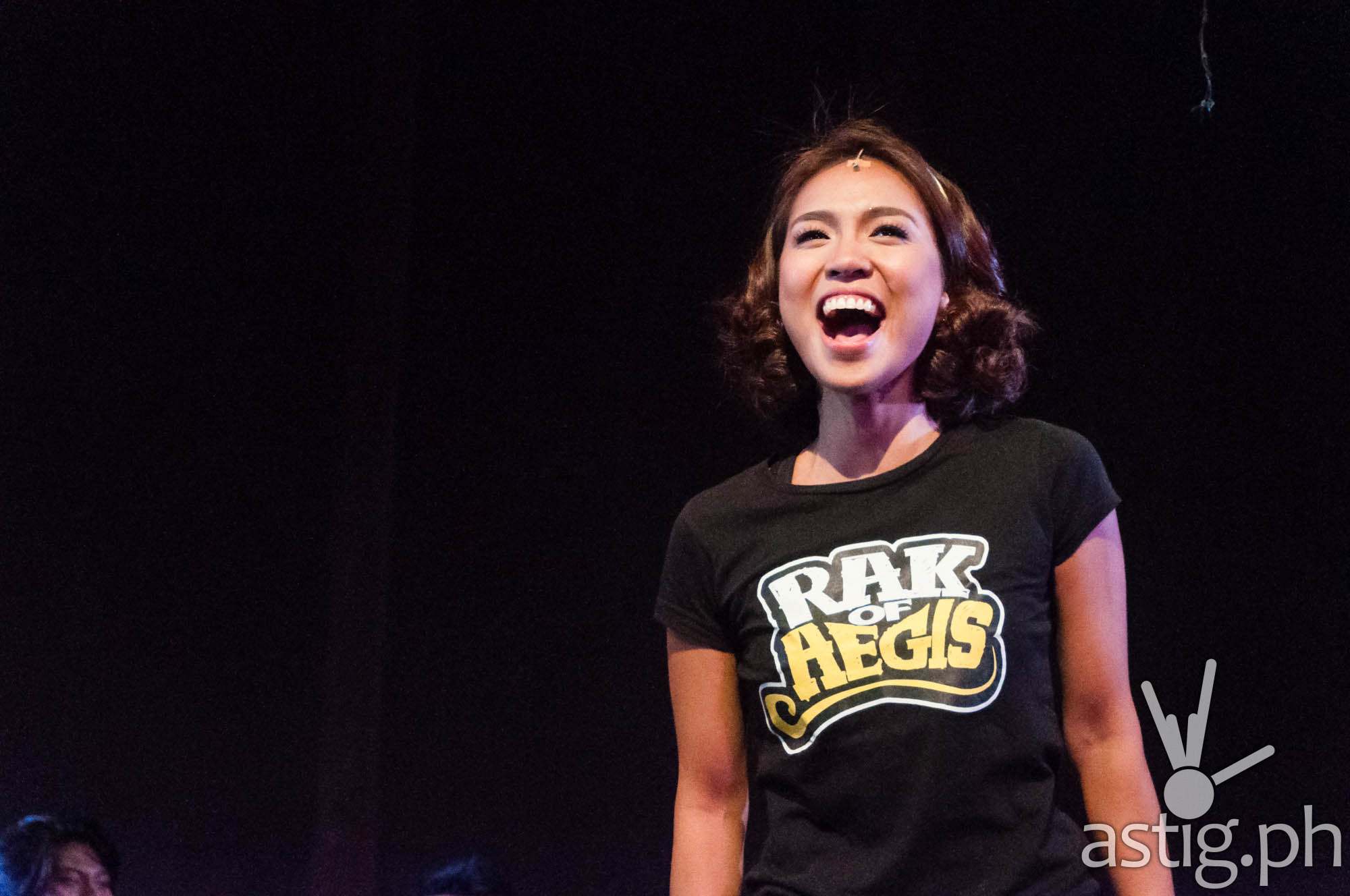 As a fan of the show, I was initially hesitant with these changes as I was thoroughly impressed with the original cast (the adage 'why fix it if it isn't broken' coming to mind). Thankfully, hearing the power, range & harmony of the latest additions quenched ALL of my fears. The newbies are not newbies to the industry either 🙂 with Arnel Ignacio's successful run in 'Addams Family' & OJ Mariano in Resort World's recent 'Priscilla Queen of the Desert' as proof just to name a few.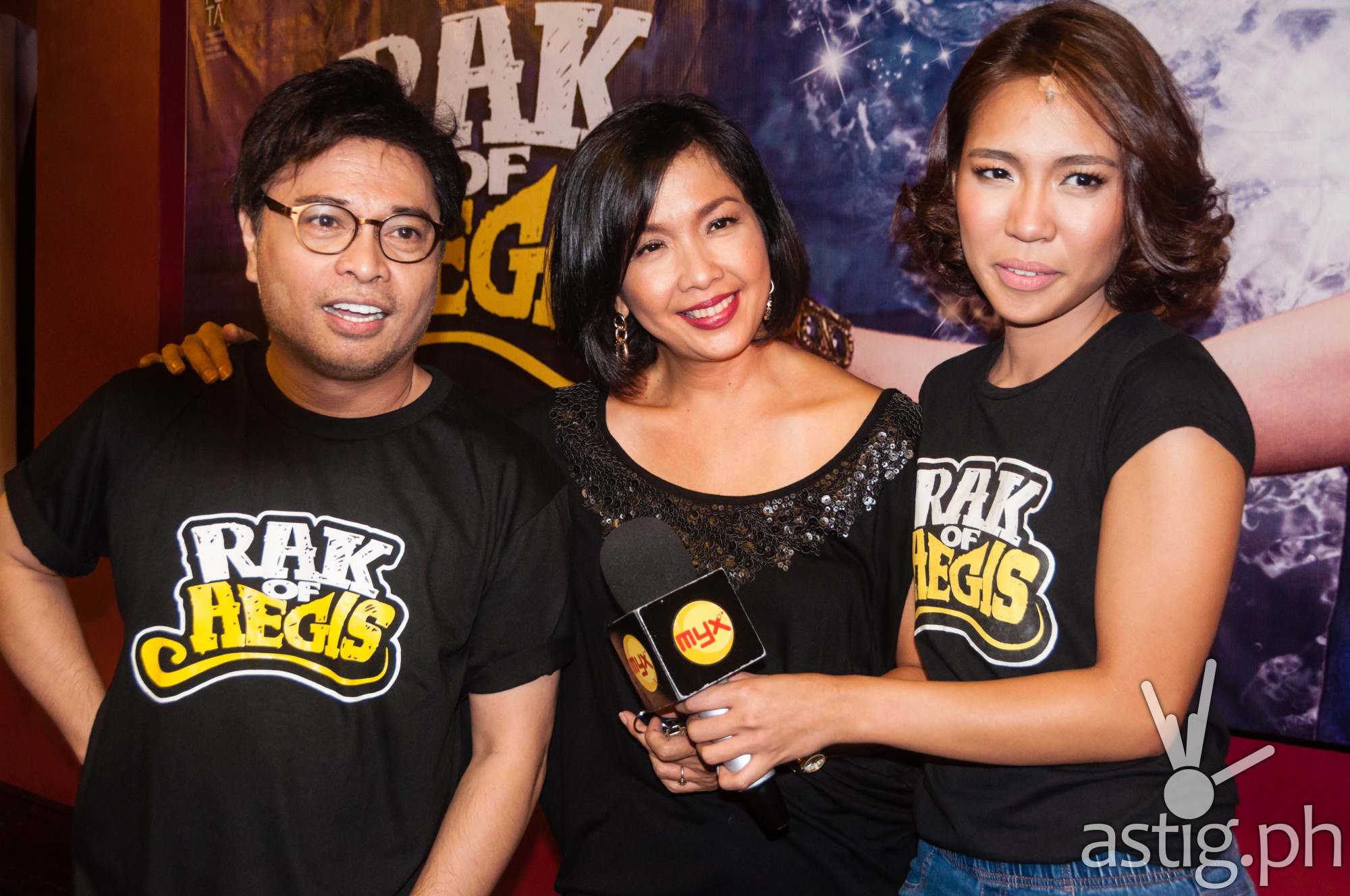 After members of the media were treated to snippets from the show, a Q&A session was held with the actors & people behind the scenes, giving a rare glimpse of how hectic it is to produce a project of this magnitude. As an added enticement to fans of PETA, when asked if their creative team were considering replicating the formula of 'Rak of Aegis' by making a musical based on other pinoy rock icons (e.g. Pepe Smith, Mike Hanopol, Sampaguita, of the top of my head :)), director Maribel Legarda hinted that they are in discussion with several artists with the exact same idea.
Read our first Rak of Aegis review
Given the talent, creativeness, & unique blend of insight into the Filipino psyche this musical has shown, this writer foresees a lot of repeat runs for this incredible show.
Check out our exclusive photos from the Rak of Aegis press conference below. We also have some videos coming up, watch out for it!
Rak of Aegis press conference photos
[stextbox id="astig"]'Rak of Aegis' will have a showing every Thursday at 8:00pm, Friday to Sunday at 3:00pm & 8:00pm. For reservations go to www.ticketworld.com.ph or call TicketWorld at 891-9999. You can also contact PETA at 725-6244 or 0917-5765400 or email [email protected]
See you at the opening night![/stextbox]