There is no greater feeling in the world than the freedom that wireless devices offer. For those of us who work with computers, the liberty of being able to move your input anywhere is simply liberating.
Rapoo K2800 is a wireless 2-in-1 device that combines keyboard and mouse input into a single, ultra-compact form factor for maximum portability.
Build quality, design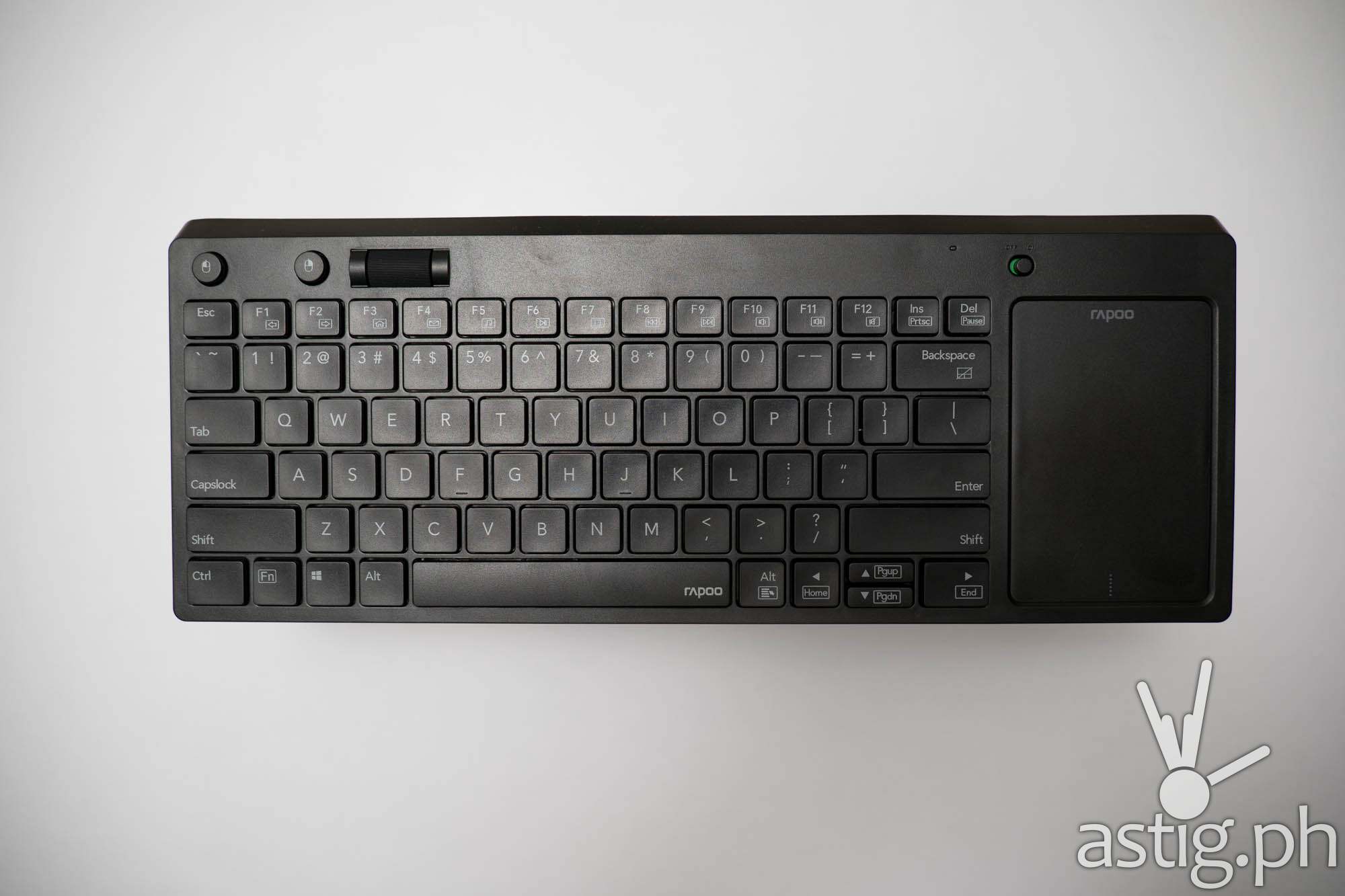 Upon taking it out of the box, we immediately noticed the weight – it is super light, weighing only 436 grams. That's almost nothing in the world of keyboards. While lightweight keyboards are much more portable, they are also less stable than weighted keyboards, which tend to stay in place better while typing.
Looking at the materials used, we'd say that this was intentional. It is made out of soft, lightweight plastic, giving it a budget feel.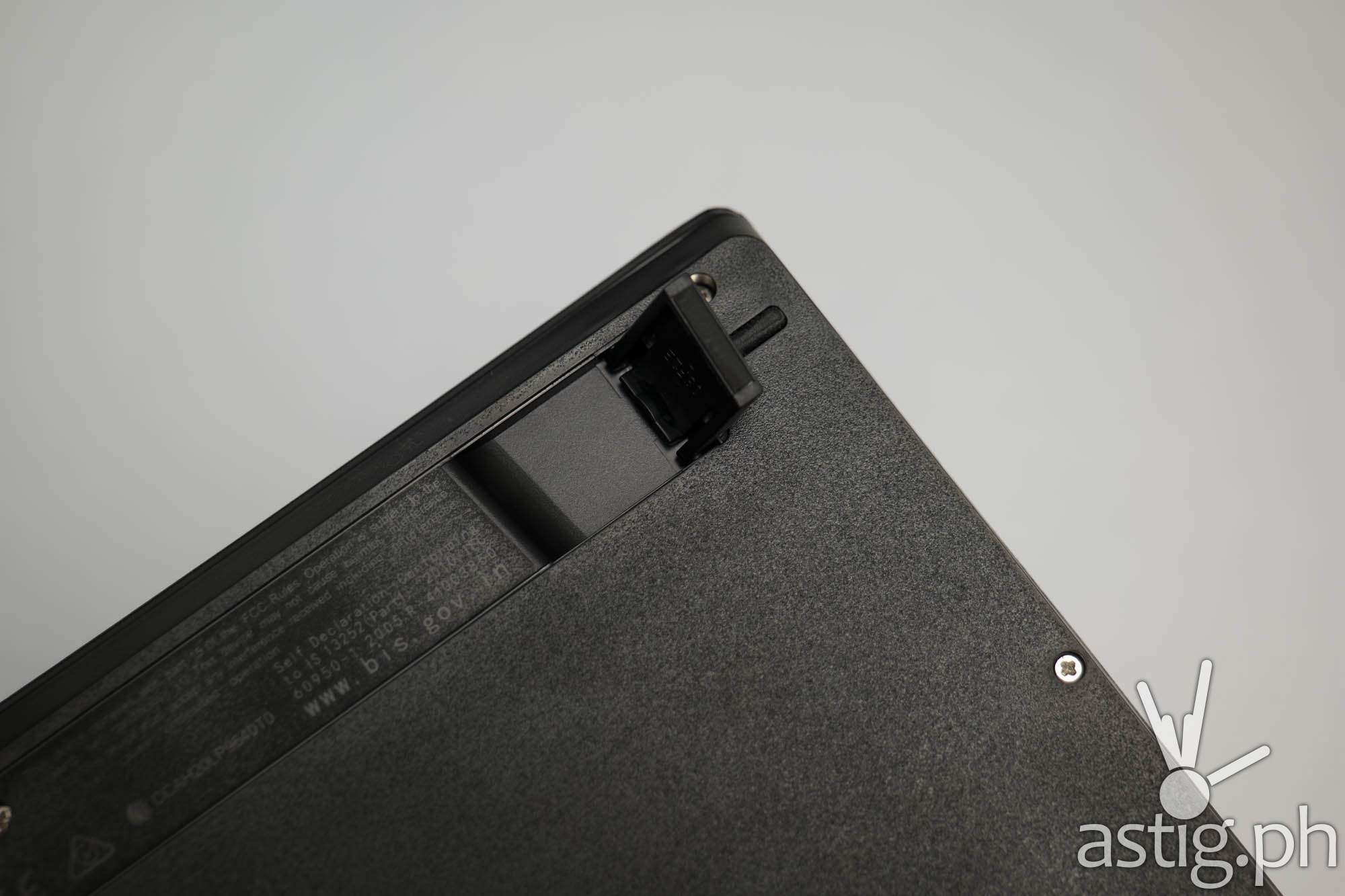 Collapsible feet lets you elevate the typing area, but not by much.
The layout more closely resembles the keyboard of a laptop: You get what is essentially a 75% keyboard, but the the function keys are mapped to multimedia controls so you can do things like navigate your web browser and control your multimedia player with the help of the Fn (function) key.
Integrated trackpad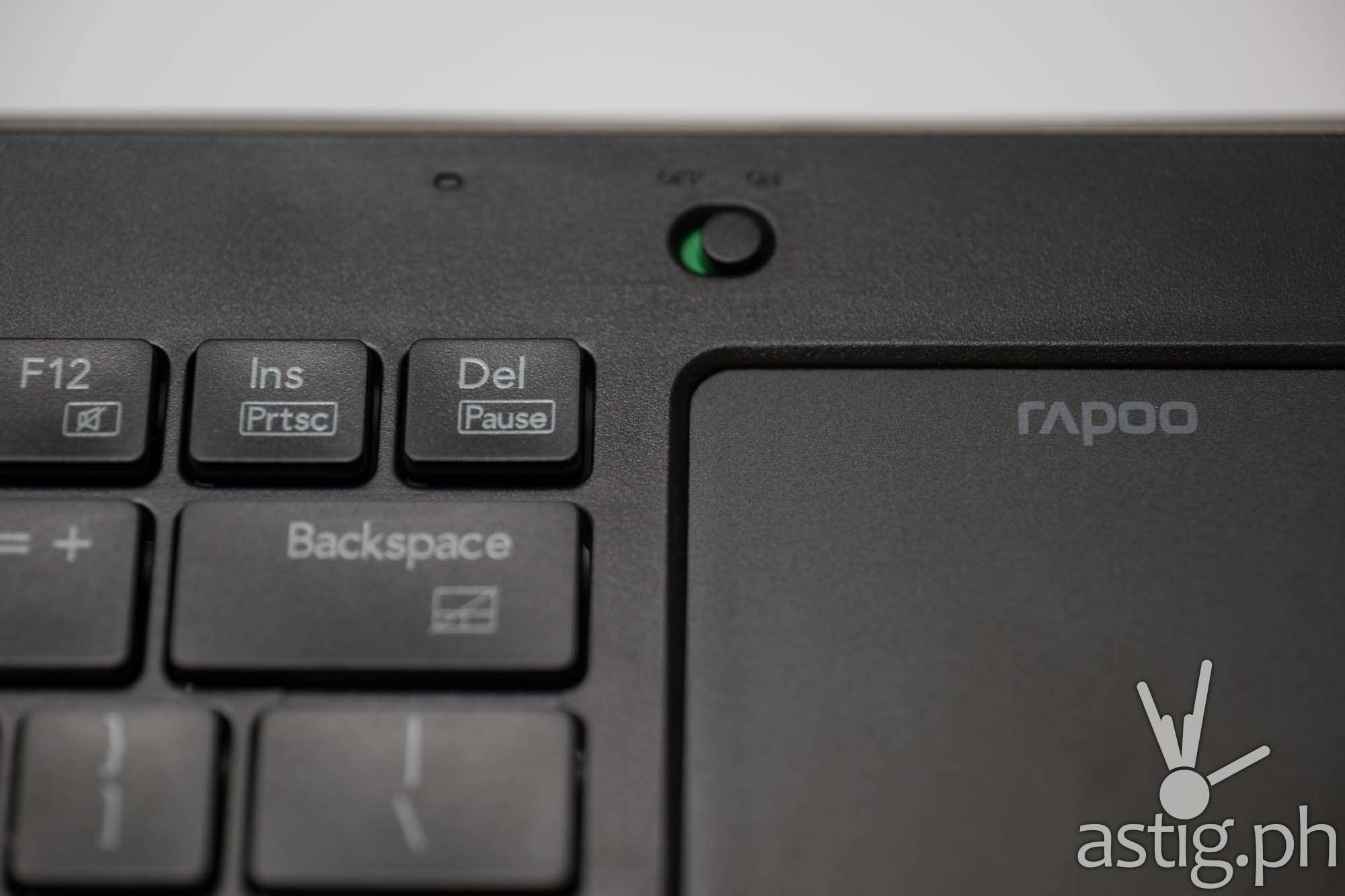 A multitouch trackpad occupies part of the right-hand area, with markings at the bottom for the LMB (left mouse button) and RMB (right mouse button) trigger area.
It supports the standard multitouch gestures found in Windows 10 such as scrolling by holding down two fingers and showing the desktop by swiping down with three fingers. You can also use pinching gestures to zoom in and out, or open the Windows Action Center by tapping with four fingers.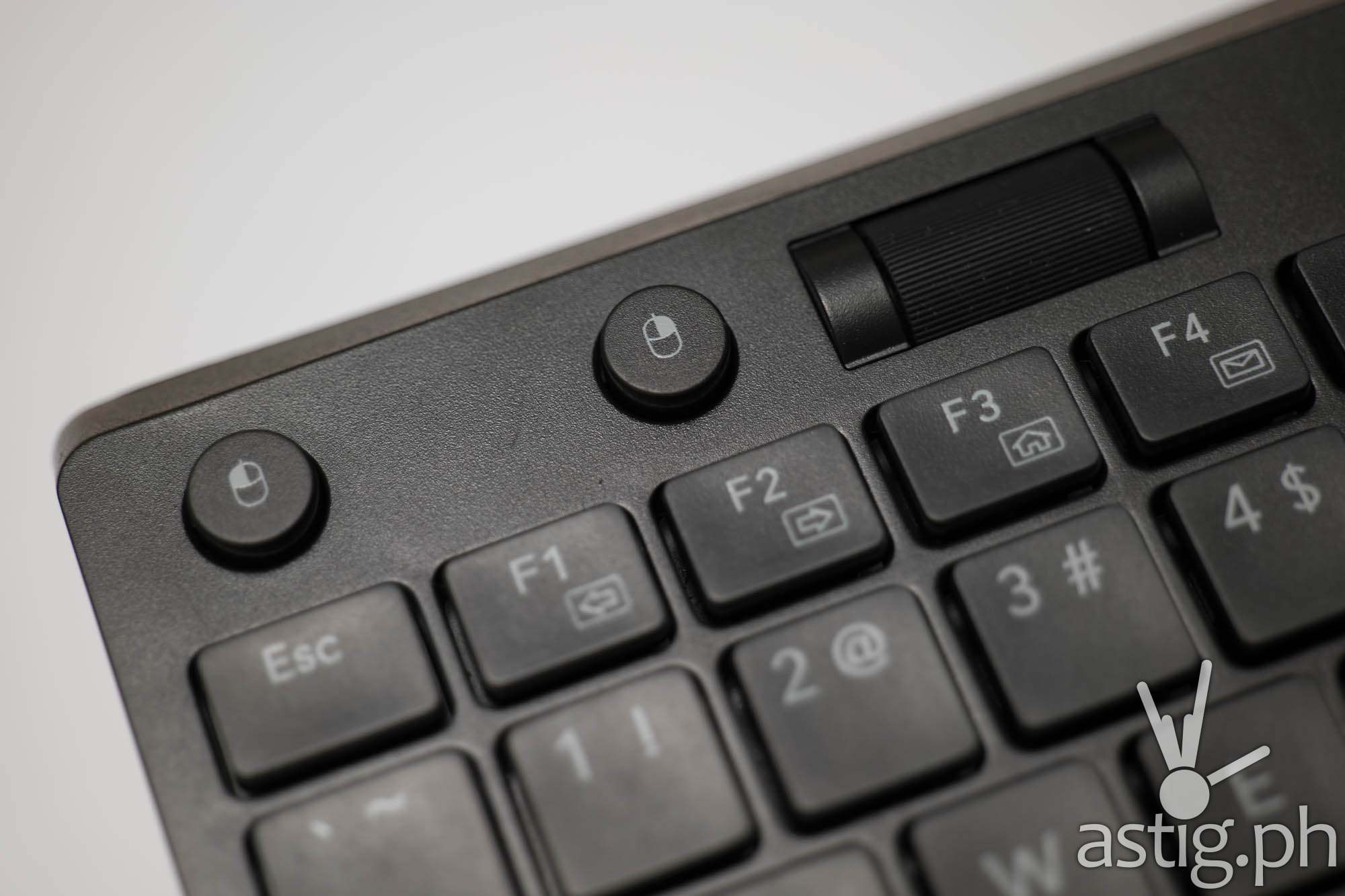 Two physical buttons at the top-left hand side act as dedicated LMB and RMB buttons in addition to the trackpad, while a scroll wheel can be used in lieu of a mouse wheel.
You can disable the trackpad by holding down the Fn key and hitting Backspace.
Typing experience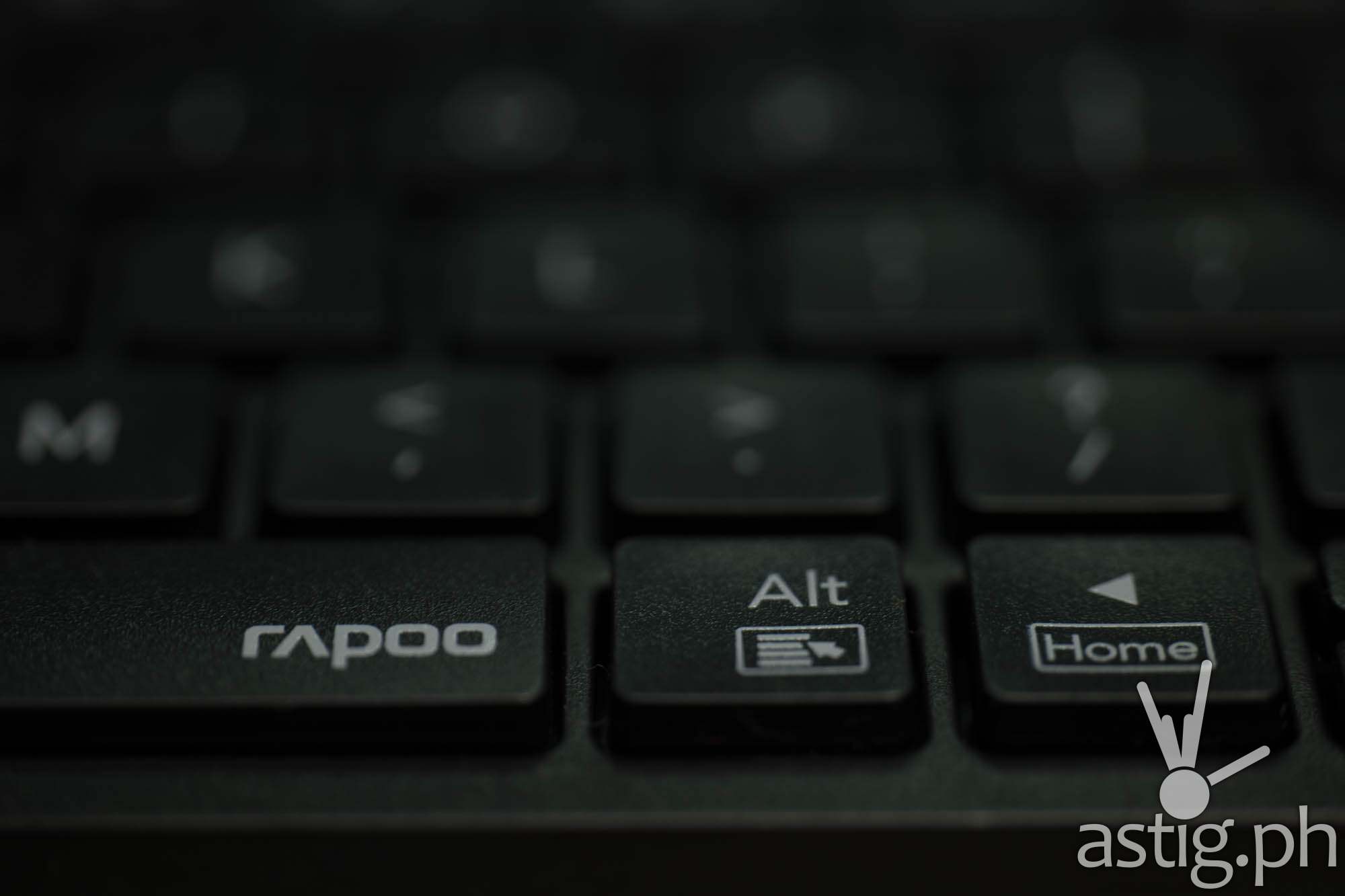 Typing experience on the K2800 takes some getting used to, especially if you are coming from a mechanical keyboard or a laptop with really tactile keys. The membrane is not as springy or clicky, so it takes relatively more effort to type before the results register on-screen.
The K2800 comes with its own 2.4 GHz Wireless USB 3.0 dongle, which makes it purely plug-and play. According to Rapoo, maximum operating distance is around 10 meters, and the Nano form factor of the USB receiver means that you can plug it in without taking up too much space.
Compatibility, battery life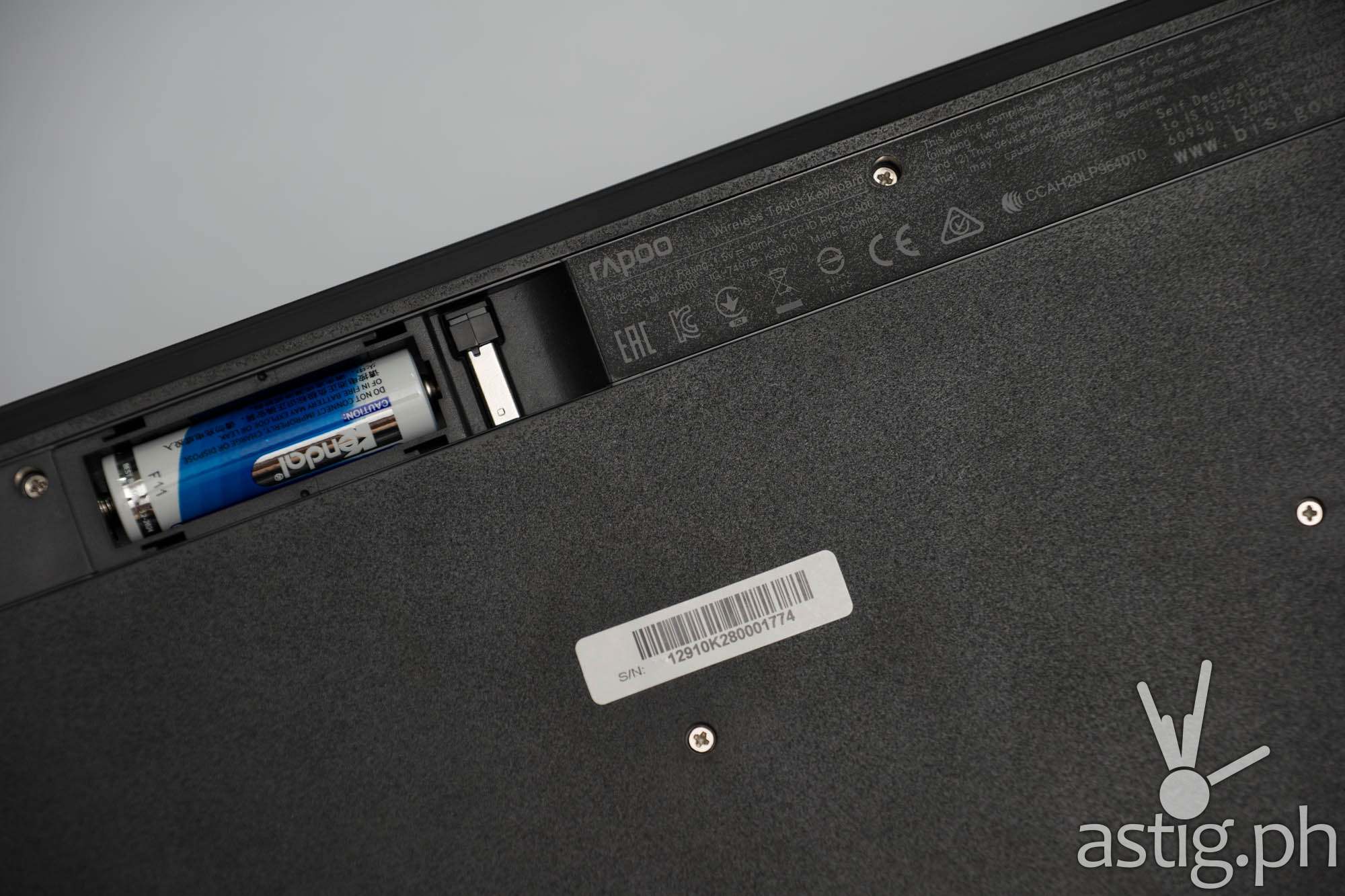 It is compatible with Windows, macOS, iOS, Android, and Chrome OS. We tried using the Rapoo K2800 with the realme Smart TV and it worked almost instantly. We were able to navigate the Android TV system using the integrated trackpad, and the keyboard made it easy to key-in search queries.
Powering the device is a single AA battery, which can last for up to 9 months. There doesn't appear to be any power saving features on the K2800, and we're cool with that.
Keyboards with built-in power saving usually disables the typing area when not in use, which can break immersion. Besides, we are already getting 9 months for a single AA battery so what more can you ask for?
Verdict
Now that most of us are working or studying from home, there is value being able to take your keyboard and mouse and work from any surface in any situation. There's more to life than just sitting on your desk: You can be lying in bed or sitting on the couch while staying productive.
Two things make the Rapoo K2800 ASTIG: First, it has an integrated trackpad, so it's actually a 2-in-1 keyboard and mouse combo in a single, compact device.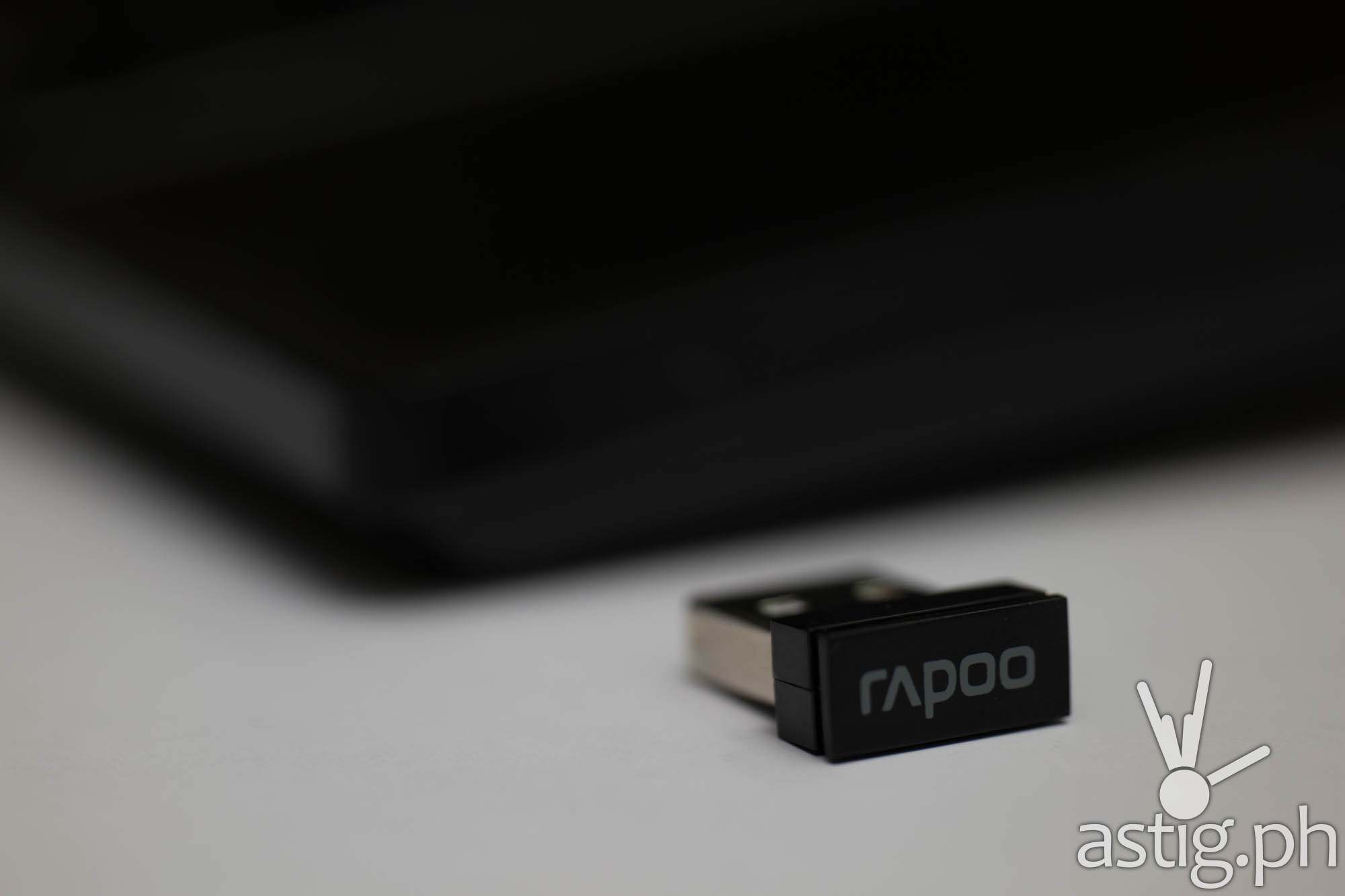 Second, it comes with its own USB dongle, so it's essentially Plug and Play. As opposed to Bluetooth devices that need to be paired every time to switch hosts, just physically plug the dongle and you're done.
Unfortunately, this means you will not be able to use it with devices that do not have a USB-A port such as smartphones without using a workaround.
It falls short in build quality and typing experience, although with time, we feel it is something that users can get used to.
LED backlighting would have made this product more exciting, in addition to the flexibility of being able to use it in the dark without having to touch-type.
However, as something that is designed to be moved around a lot and used on various surfaces, we'd say that Rapoo succeeded in creating a product that meets the brief.
Rapoo K2800 wireless keyboard and touchpad is available at Complink and leading computer stores for P1,495.