As a life-long sufferer of allergic rhinitis, I know very well the value of clean air. The smallest amount of dust can easily trigger an allergic reaction which renders me unable to function properly for the rest of the day.
Respiratory ailments have been the center of attention these days thanks to COVID-19. Now more than ever, having a clean and sanitary environment is no longer just a healthy practice: it's essential to one's survival.
realme TechLife Air Purifier priced, listed in PH but you can't buy it yet
Masks are now mandatory in public areas and air purifiers help keep the air we breathe pollution-free and healthy indoors.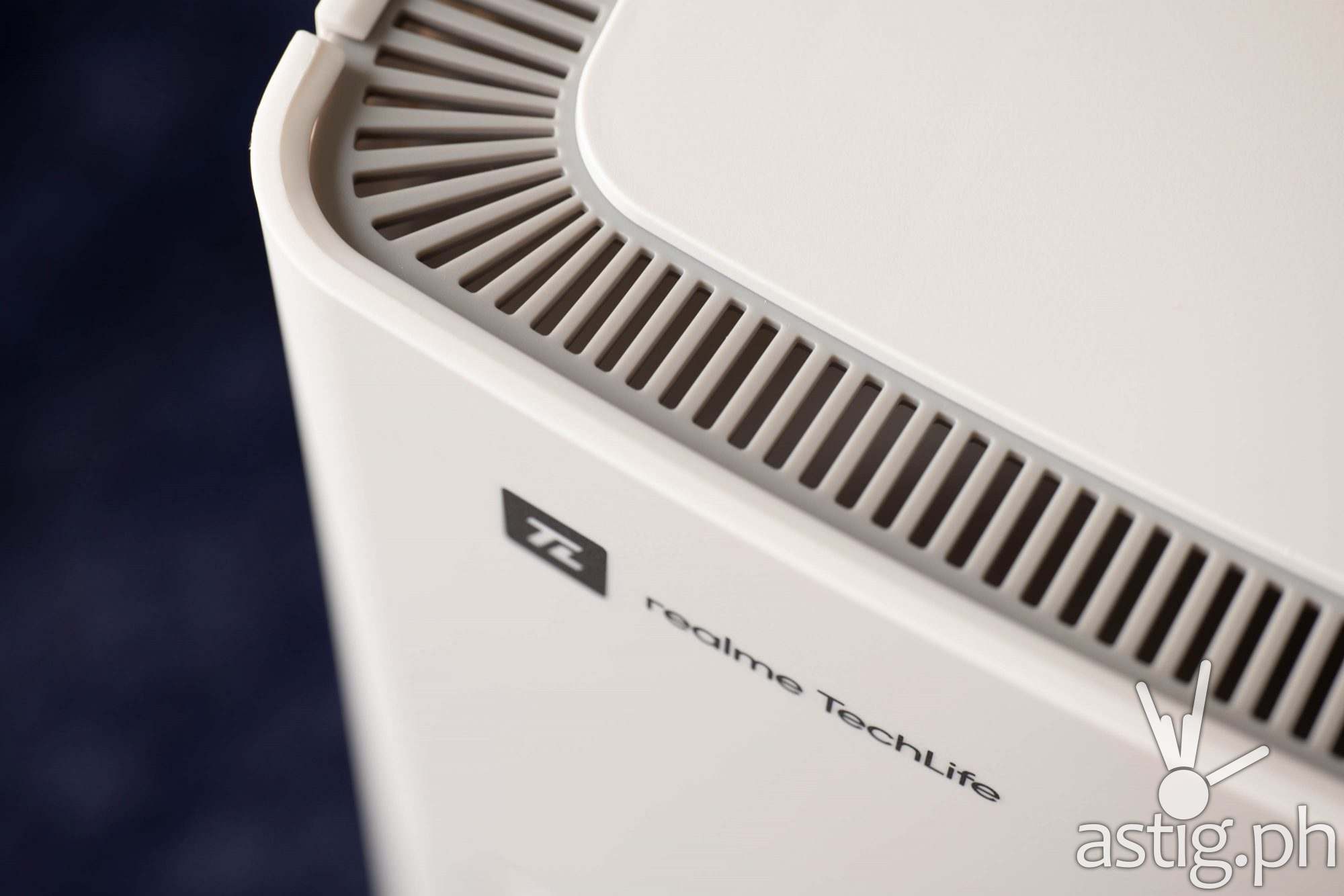 There are many brands to choose from, and one of these is the realme TechLife Air Purifier, which retails in the Philippines for Php5,990.
Check out our realme TechLife Air Purifier unboxing and hands-on review video over at YouTube, or read on for our in-depth review.
Solid build quality, pleasing aesthetic
On the outside, the realme TechLife Air Purifier looks minimal and clean in all white. Put it in your house and it can pass for a beautiful piece of art, but put it against a wall and it can easily blend into the background.
Air intake is located to one side, which opens up to reveal the pre-filter. You can then remove the pre-filter to access the HEPA H12 filter. The 180° angle of the air intake allows the purifier to efficiently cycle air even if it's confined to a small space against the wall.
Powerful air intake system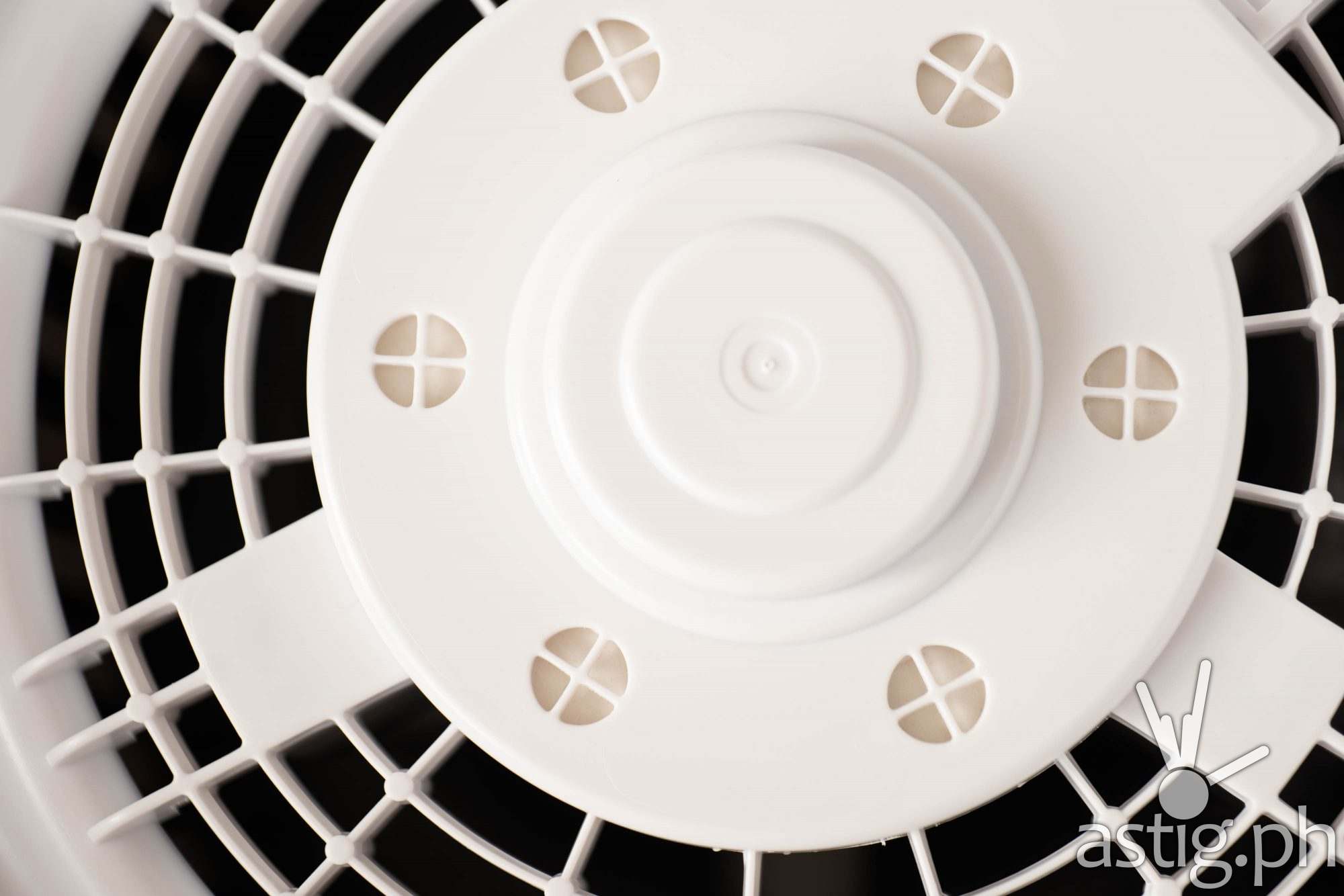 This medium-sized air purifier boasts a powerful air intake system capable of achieving a high CADR value of 330m³/h. In simple English, the higher the CADR value, the faster the purifier can cycle and sterilize the air in the room. So the realme Air Purifier needs an hour to clean the air in a 330 square meter room.
Taking the filter off reveals a big, powerful fan behind the intake system. According to realme, they use advanced CFD (Computational Fluid Dynamics) technology in order to achieve the perfect balance of air volume, air pressure, and efficiency. It's this technology that makes the 330m³/h CADR possible at such a compact form factor.
Five fan modes, low noise floor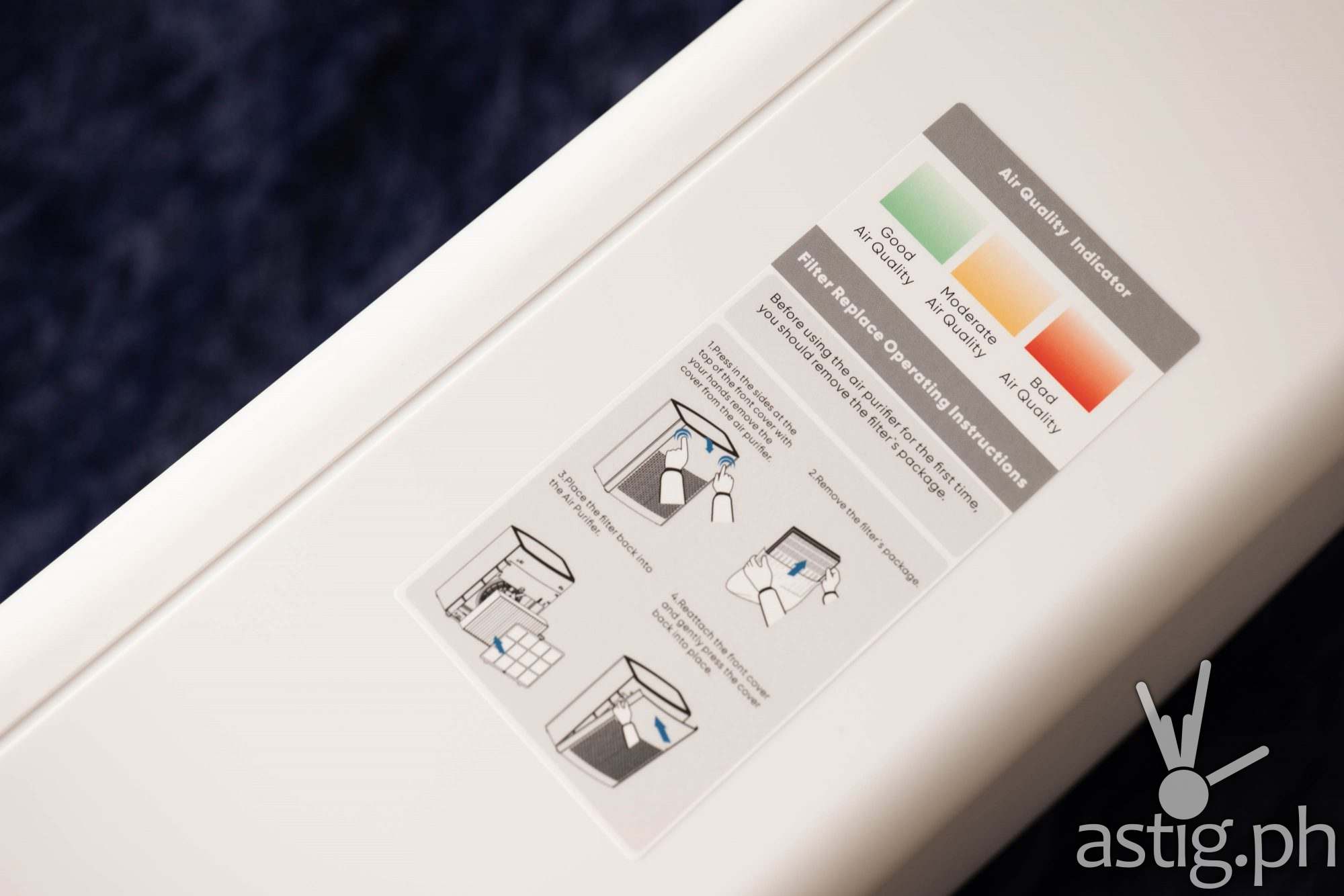 Depending on the situation, you can choose from five fan modes: Sleep, Soft, Normal, Strong, and Auto.  In auto mode, the purifier will automatically adjust the fan speed based on the indoor air quality measured by its built-in PM2.5 air quality detector.
In Sleep mode, the purifier's noise level stays as low as 46dB and all lights will be turned off except for the subtle indicator light.
Manual control panel, LED air quality indicator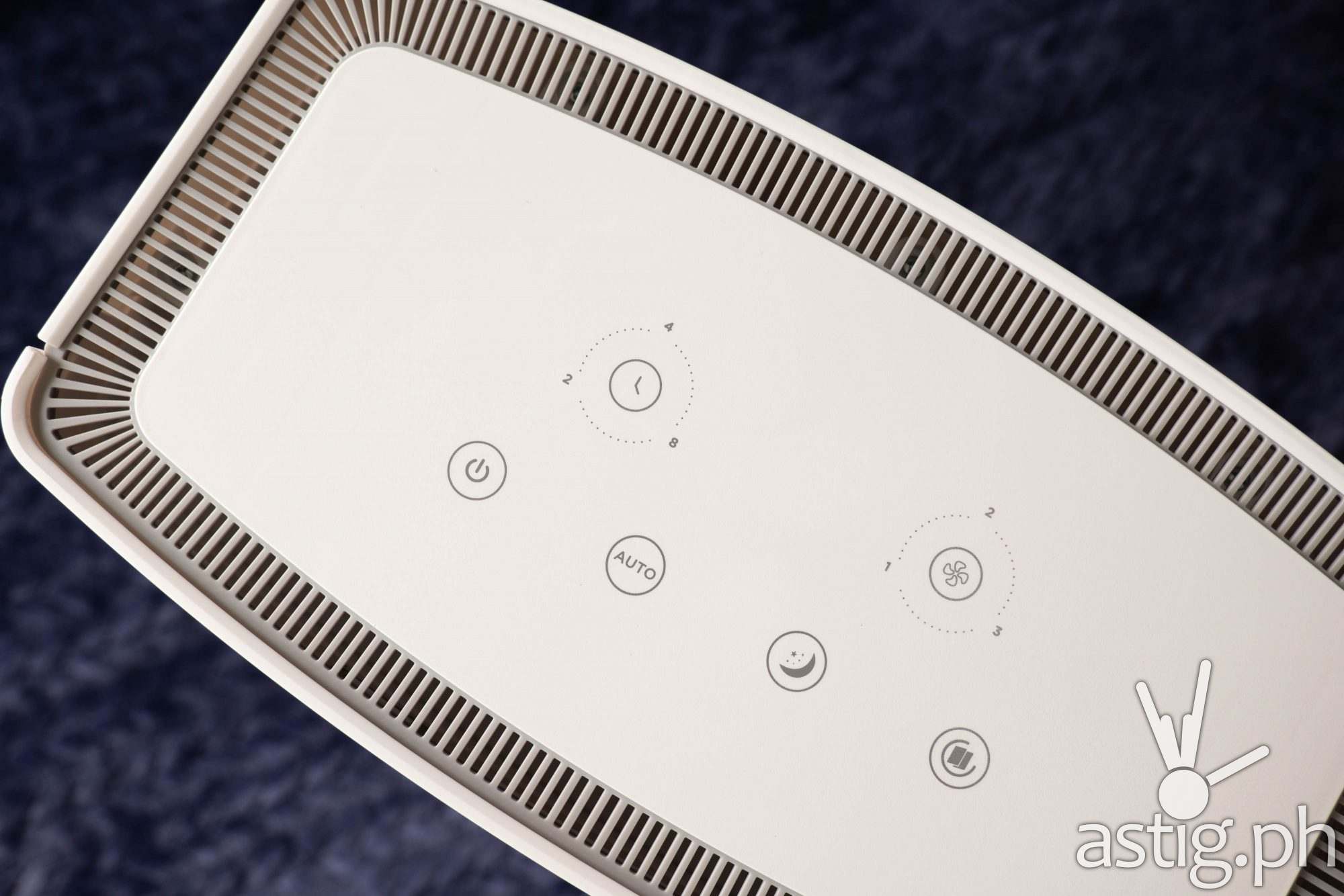 Manual controls are located at the top of the unit, which also has a color-coded LED light to indicate the PM2.5 air quality: green is good, orange is moderate, and red is poor. By the way, the realme TechLife Air Purifier uses PM2.5 sensors manufactured by Sharp.
There is also a manual timer where you can choose from 2, 4, or 8 hours before the unit automatically turns off, saving energy. By the way, it runs on 60W of power which is quite efficient for a home appliance.
Replaceable 3-stage HEPA H12 filter system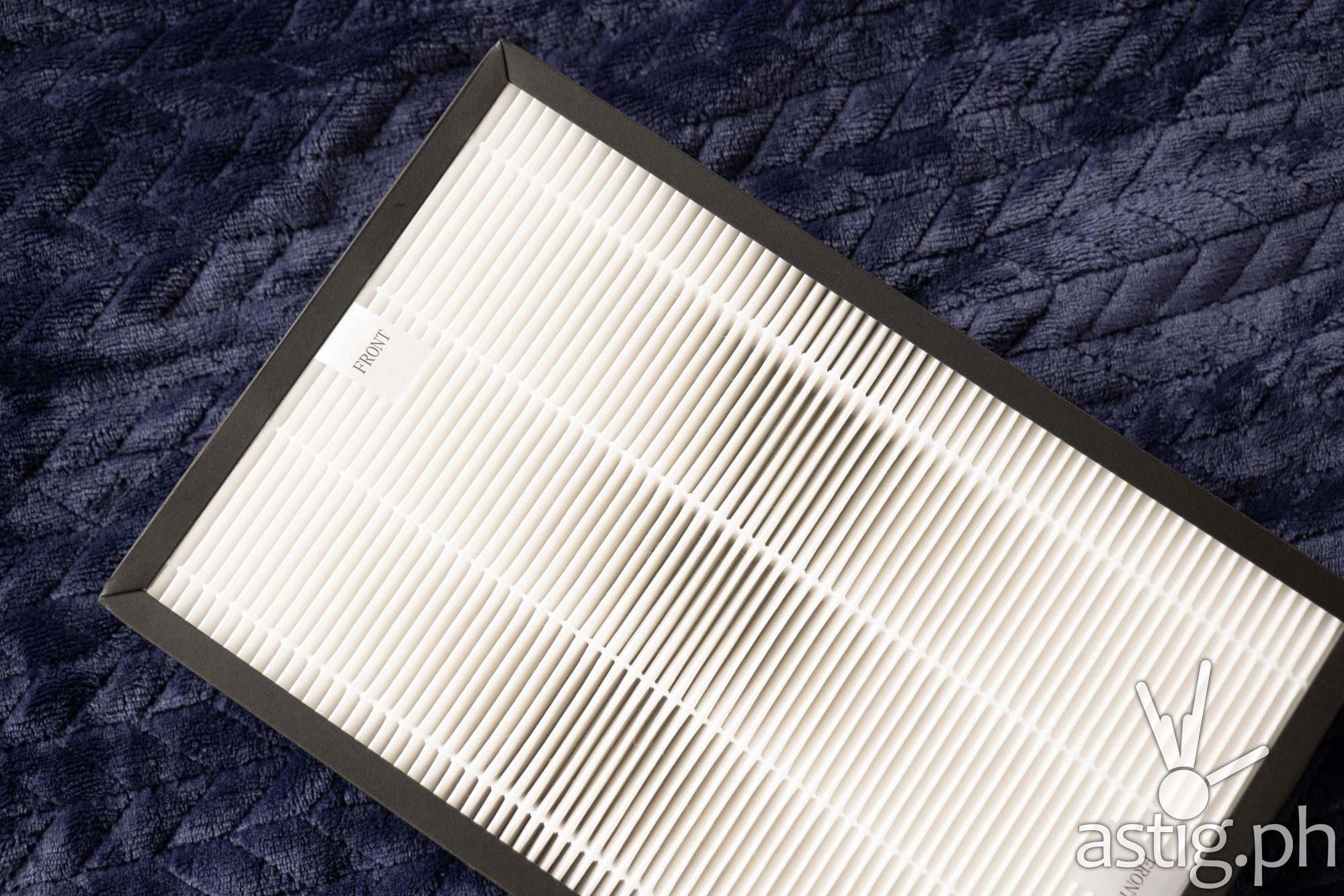 The HEPA H12 filter boasts a powerful 3-stage filtration system capable of achieving 99.95% filtration efficiency. We could not find any listings for replacement filters, so currently there's no way to get it separately, but we are confident that they will eventually become available for purchase separately.
According to realme, the filter has a long service life of up to 2,800 hours. That's good for about 4-6 months which is the standard for air purifiers. the realme TechLife Air Purifier has dedicated indicator light on the control panel to blink and alert you when it's time to replace the air filter.
Price, availability in the Philippines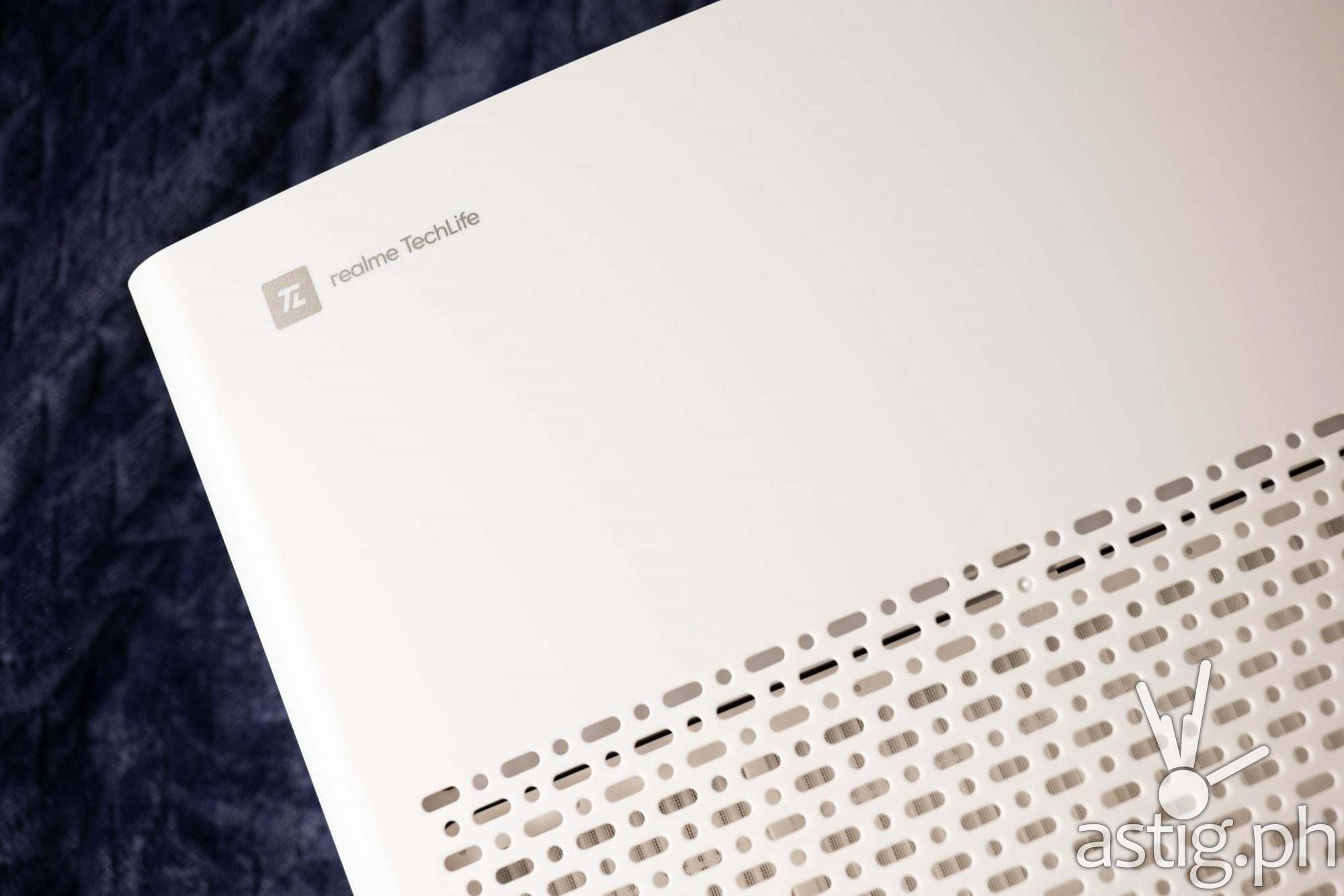 In the Philippines the realme TechLife Air Purifier is priced at Php5,990. This makes it one of the most affordable air purifiers that you can get – it's a healthy investment that goes a long way in making your space more sanitary and manage or even prevent respiratory ailments.
As part of its early bird special, the product can be obtained at a discounted price of Php4,990 or over 15% off the Php5,990 SRP this August. Interested customers can head over to Lazada or Shopee and add to cart now.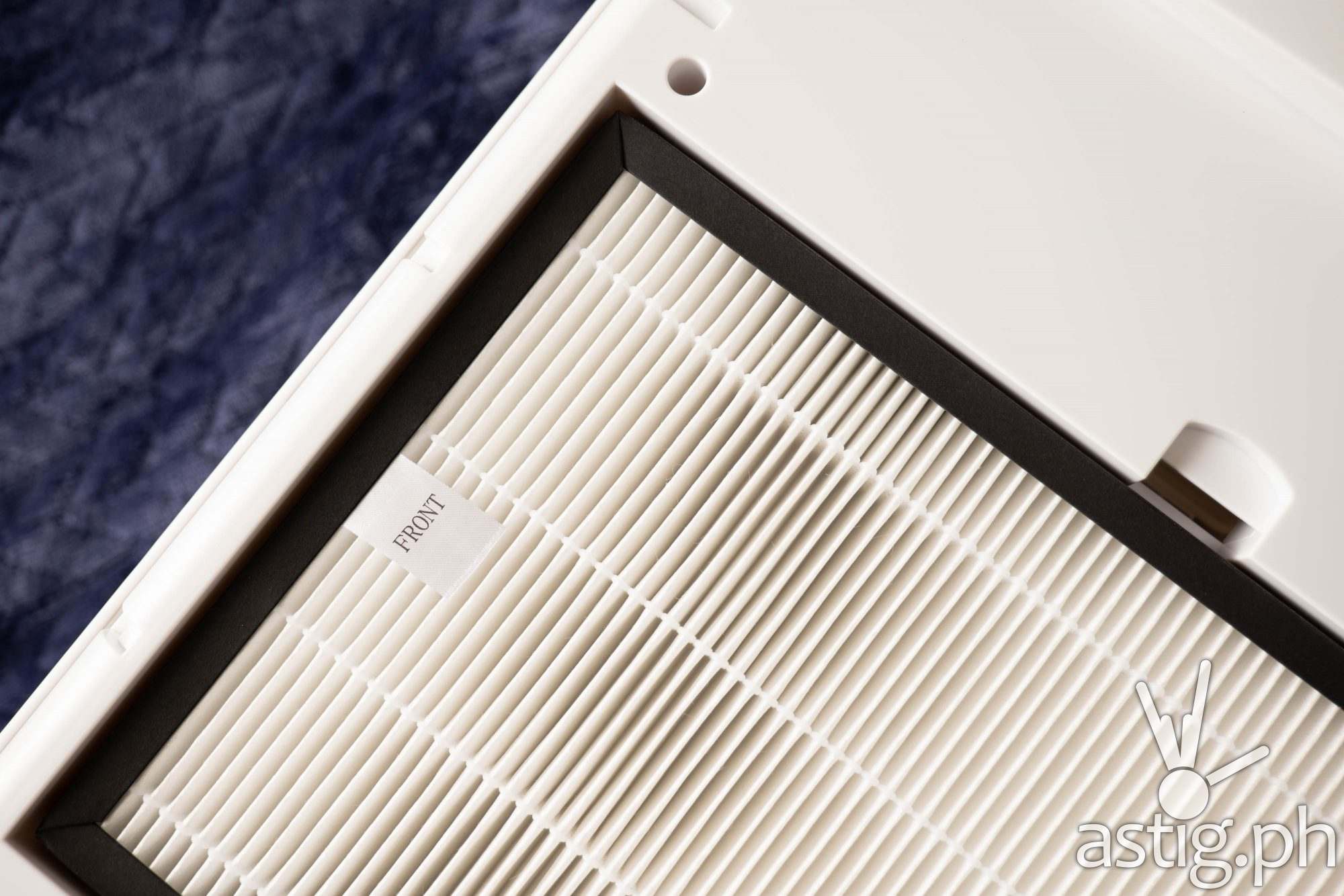 Purchases made through the realme official Store on Shopee are covered by 7-day return policy, and you can pay COD (cash on detail). To sweeten the deal, customers get FREE shipping nationwide.
As an added benefit, you get direct support from Shopee Philippines, should there be any issues with your purchase.