ROG Flow Z13 is probably one of the most exciting devices to come out in 2022.
What we have is essentially a 2-in-1 machine like the Microsoft Surface Pro, except it's for gaming thanks to a detachable GPU, also known as eGPU (external GPU).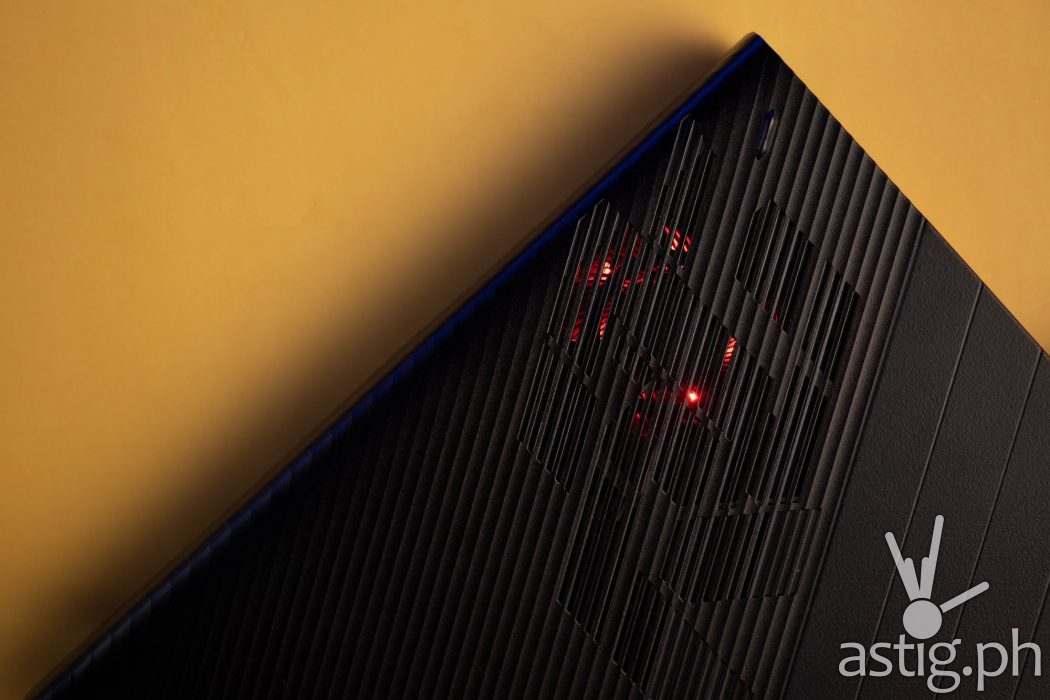 If you are hearing about this term for the first time, the "e" in eGPU stands for "external" GPU, which is essentially an enclosed graphic card that you can plug in via one of your system's I/O ports.
ROG XG Mobile: eGPU designed for maximum portability
This is usually done via the Thunderbolt port which is currently yields the fastest data transfer rates, however, in the case of the ROG XG, ASUS designed its own custom connector consisting of a PCIE Gen3x8 and a USB Type-C combo.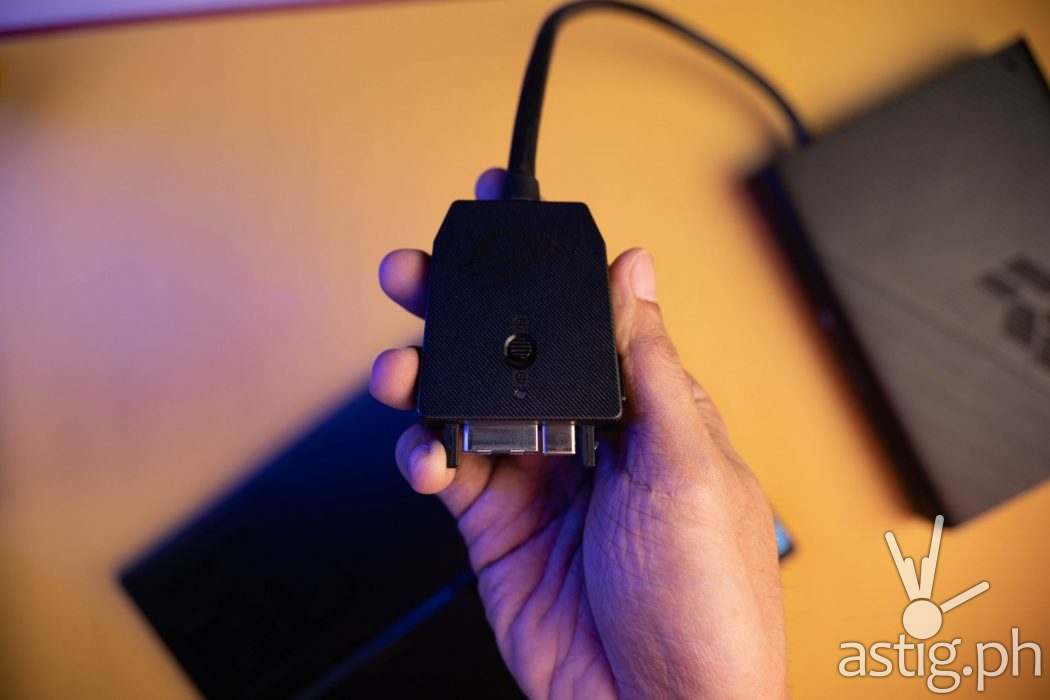 Now we are 99.99999% sure this design decision was driven by the need to go beyond the power, throughput, and data transfer speed limitations of Thunderbolt 4.
On the flip side, a proprietary system also ties you to that manufacturer's ecosystem, which also limits your long-term upgrade options.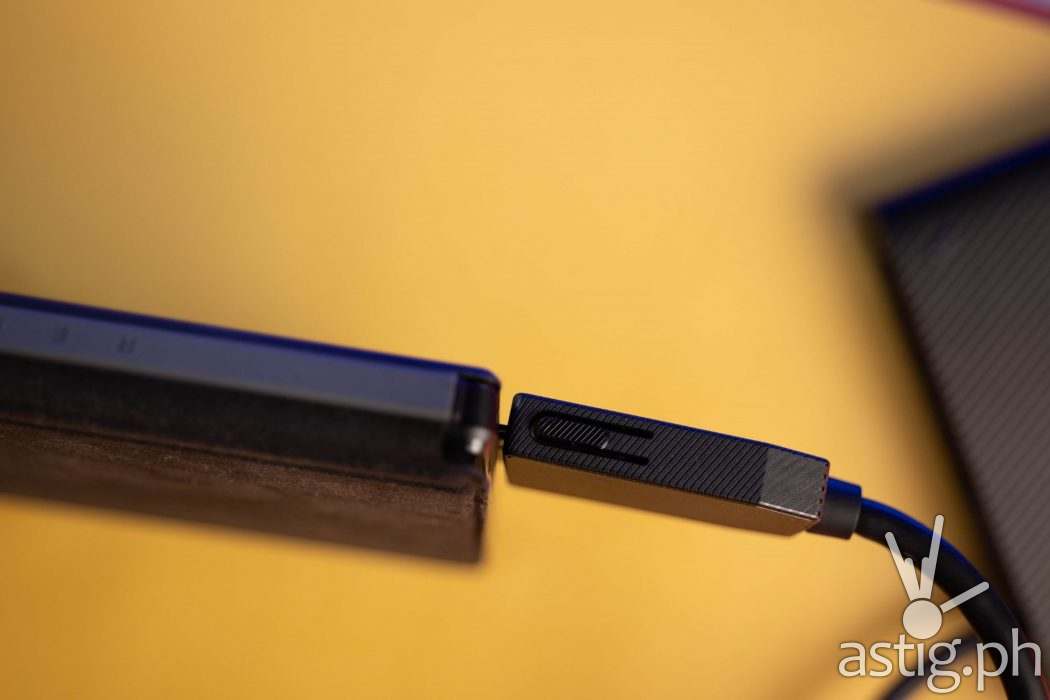 We were worried when the connector of our first ROG XG got stuck to the tablet. We did some digging and found that it was a common issue with the earlier designs, so we sent it back for a replacement. So far, we have been removing and re-attaching it without any issues.
In addition to the proprietary port, the ROG Flow Z13 comes with a Thunderbolt 4 port that supports the USB PD (power delivery) and DP (display port) standard.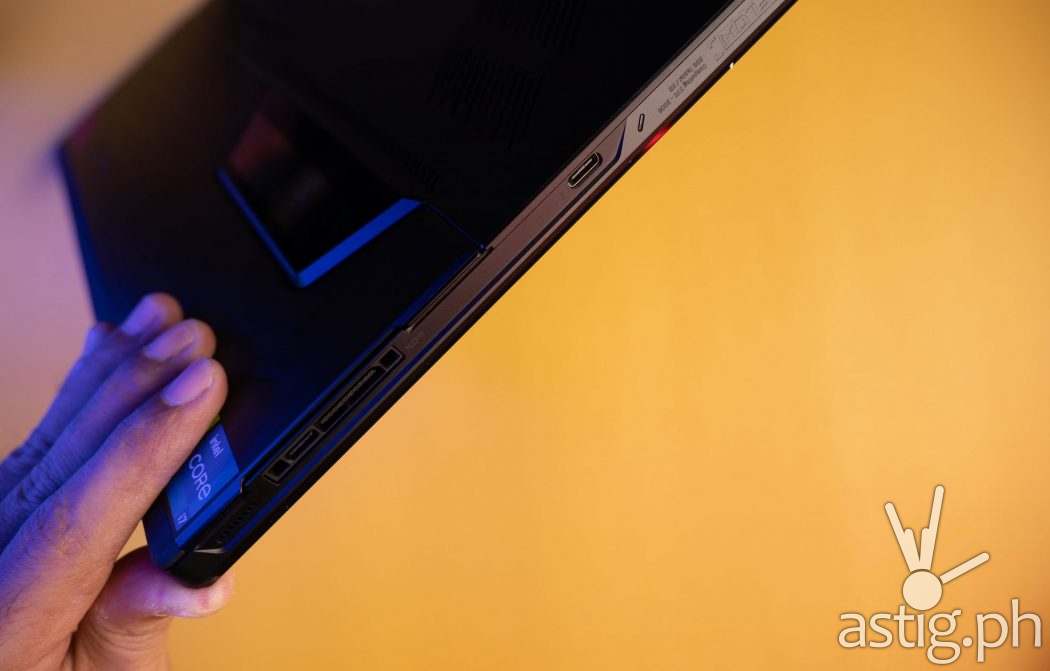 What this means is that you can potentially connect an external GPU enclosure on the Thunderbolt 4 port and connect the other USB-C port to a dock or an electrical outlet.
There really is no downside to this system, and that's part of why we are so impressed.
We haven't even talked about the most amazing bit: the tablet form factor.
Surface Pro for gamers?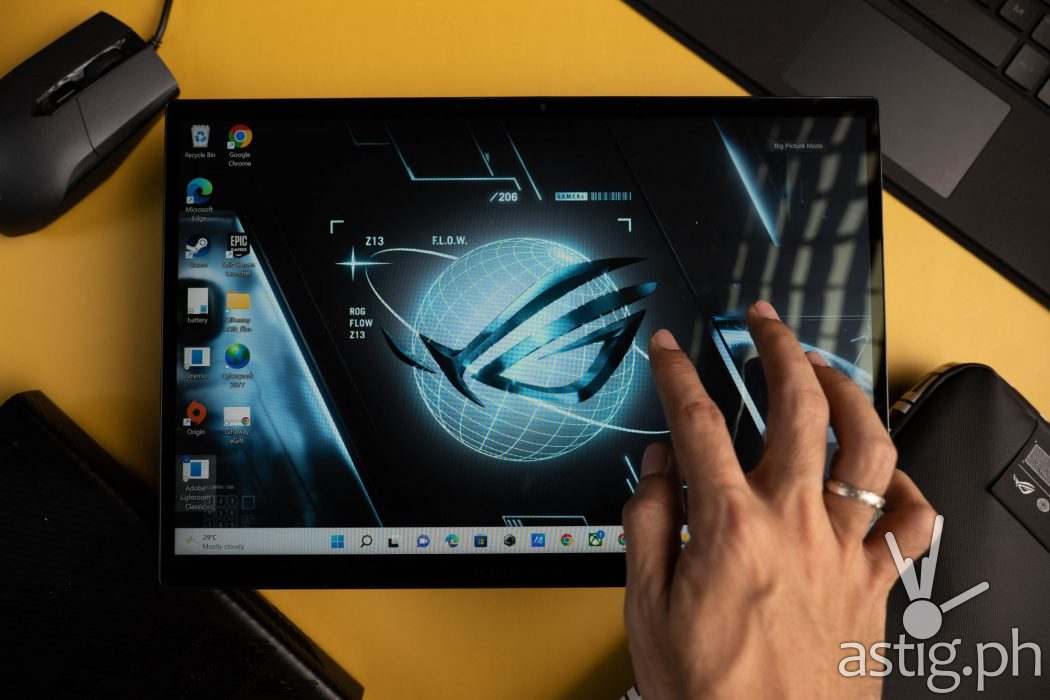 Devices like this is typically called a 2-in-1: not only is it a PC, it's also a tablet. However, the ROG Flow Z13 borrows heavily from an all-in-one Windows gaming machine called the ROG Mothership.
Launched back in 2019, the ROG Mothership is a gaming all-in-one device whose CPU and display panel are packed in a single chassis. Like the Microsoft Surface Pro, the ROG Flow Z13 is like a smaller, tablet version: at its core without any attachments, it is a standalone PC that with a touch screen display as your main input.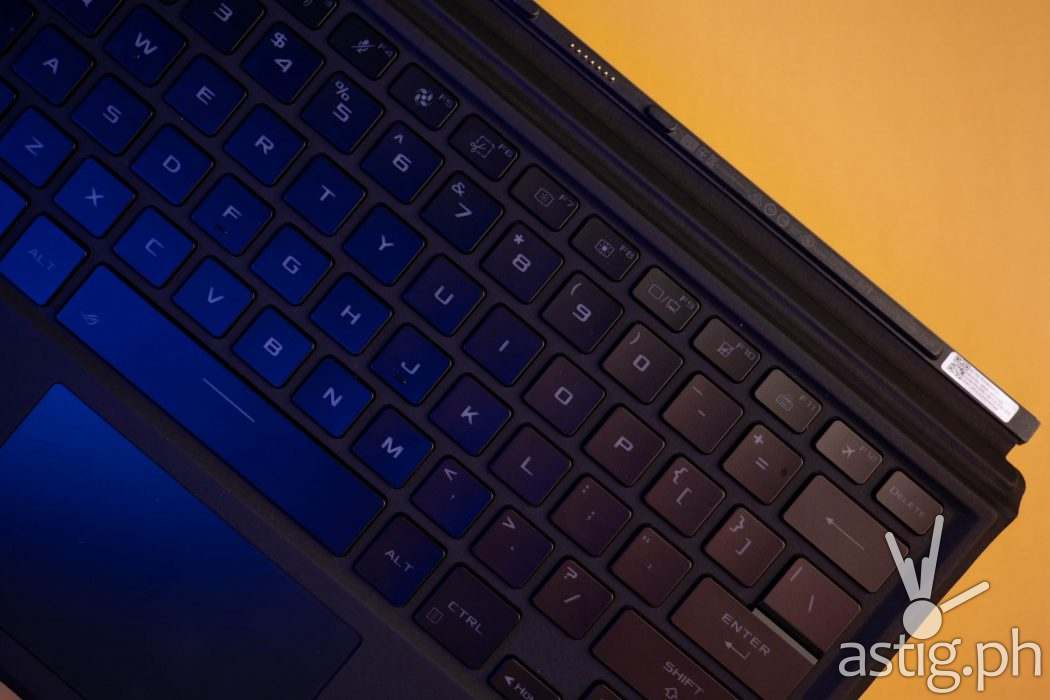 It's not a new concept for ASUS product team. The ASUS Transformer Book was a Windows-powered tablet with a 10.1-inch touchscreen and a detachable keyboard.
Imagine, the ASUS Transformer came out in 2015! It was way ahead of time.
That was only 7 years ago but design wise, the ROG Flow Z13 looks like something straight out of a science fiction movie.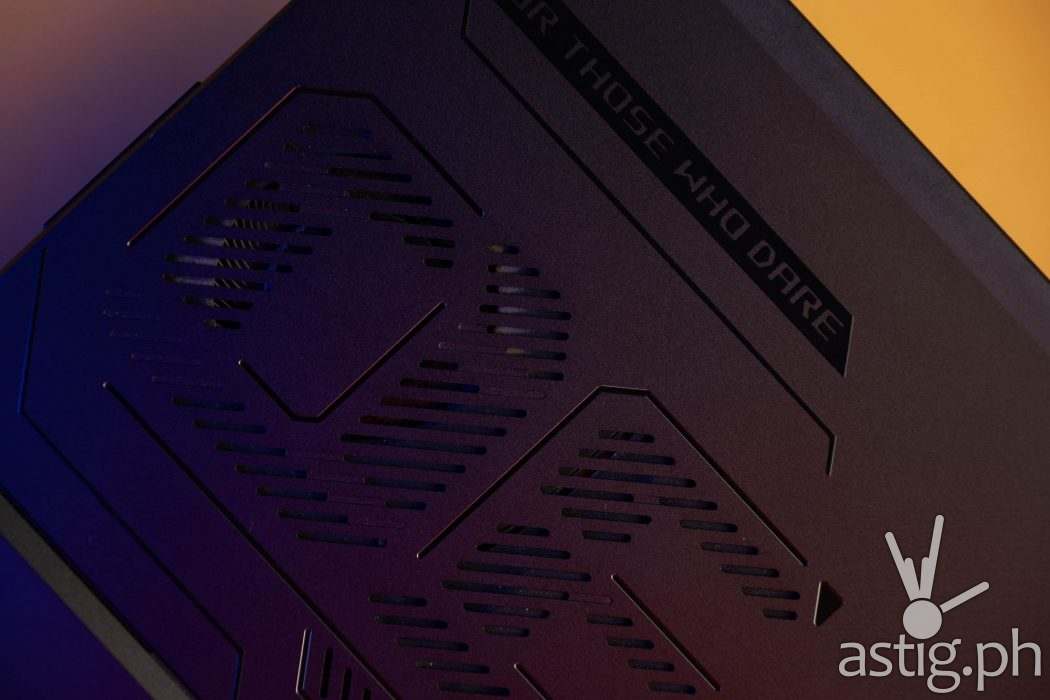 It is consistent with ROG's industrial-themed design language which is, let's face it, not subtle at all. The ROG Flow Z13 rocks an irregular shape and big, bold details with grooves and vents in unusual places.
The highlight though is that small window on the back that gives a glimpse of the machine's internals.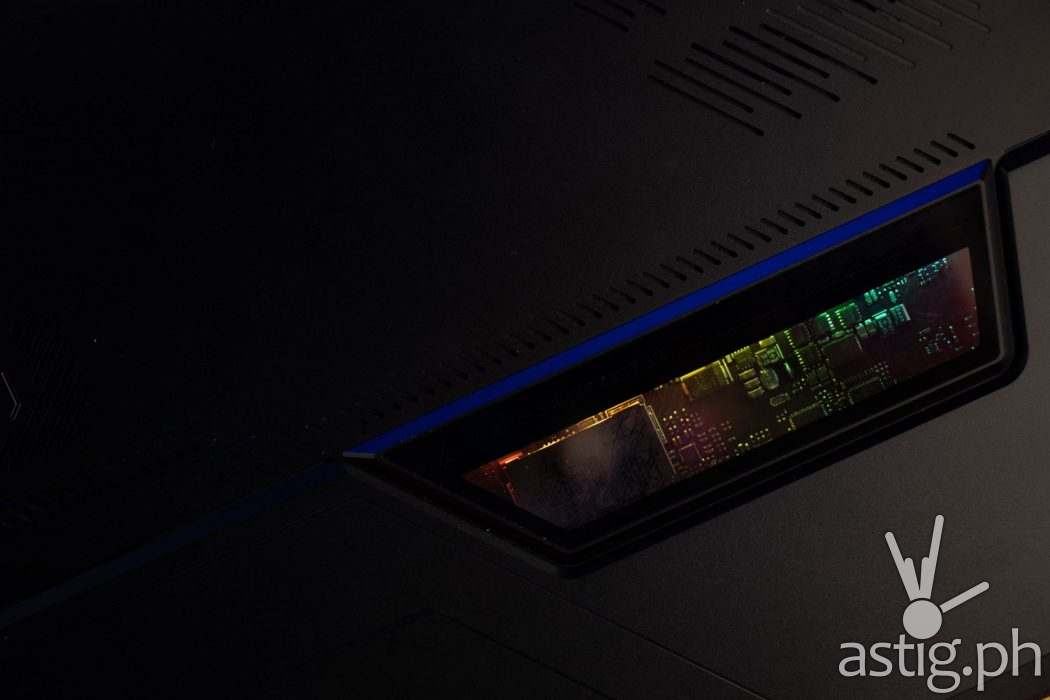 In true gamer fashion, the window is RGB-lit of course, and you can control the colors via the ROG Armoury Crate software control panel.
It's a little gimmicky, but it's just one among the plethora of tricks that the ROG Flow Z13 has up its sleeve.
Kick-stand apart from the rest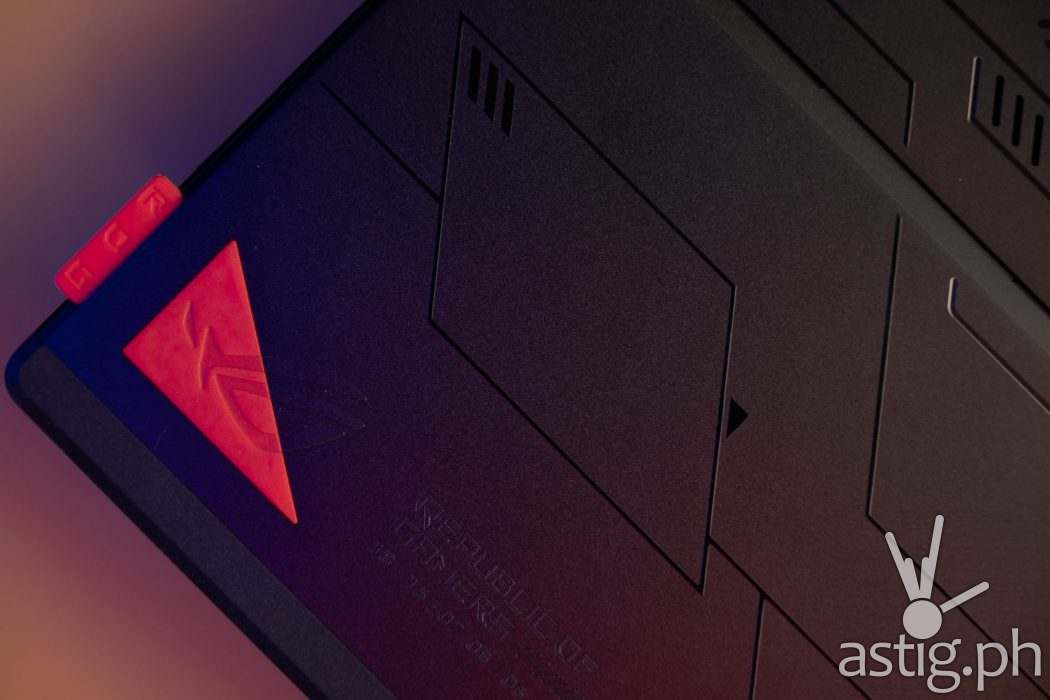 It would take us forever to go through all of it, but our absolute favorite has to be the built-in kickstand: You can open it up and rotate it for up to 170 degrees, so it can go from standing almost upright to lying almost fully flat.
Now this is important because unlike a laptop, the device does not have a solid lower half to keep it anchored to your lap. Instead, there's a detachable keyboard that also doubles as a cover to protect the display area.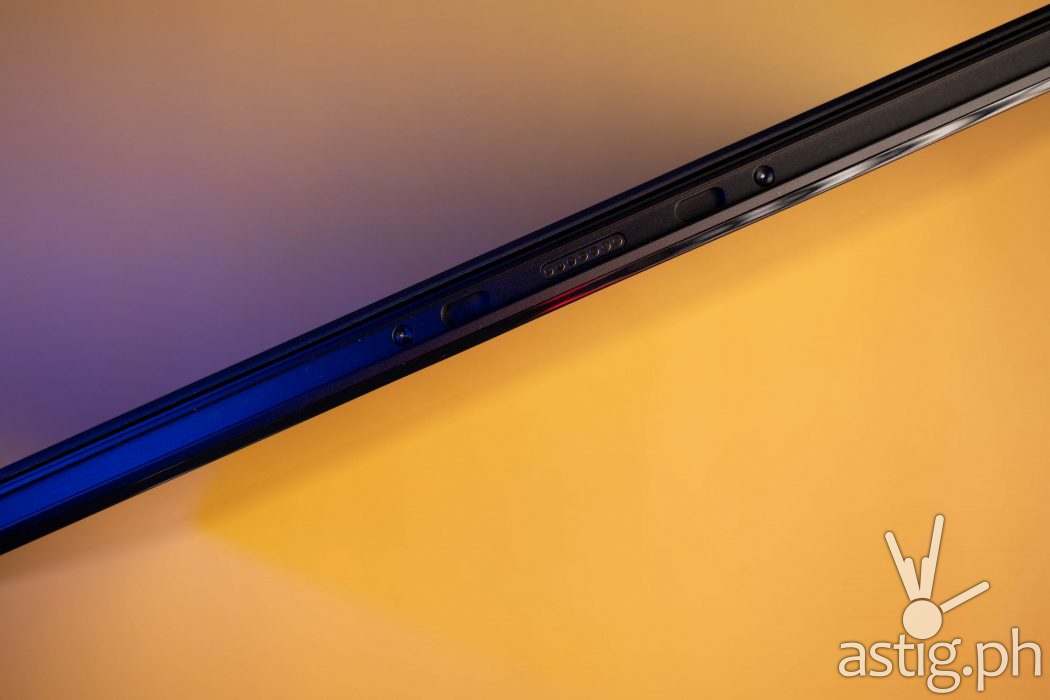 Without that kickstand, it would be impossible to type with the keyboard on your lap.
By the way, the kickstand also hides a micro SDXC slot that supports UHS-II speeds. Given the machine's limited storage capacity, we'll take every opportunity that we can to extend it.
Stylus: Bonus for graphic artists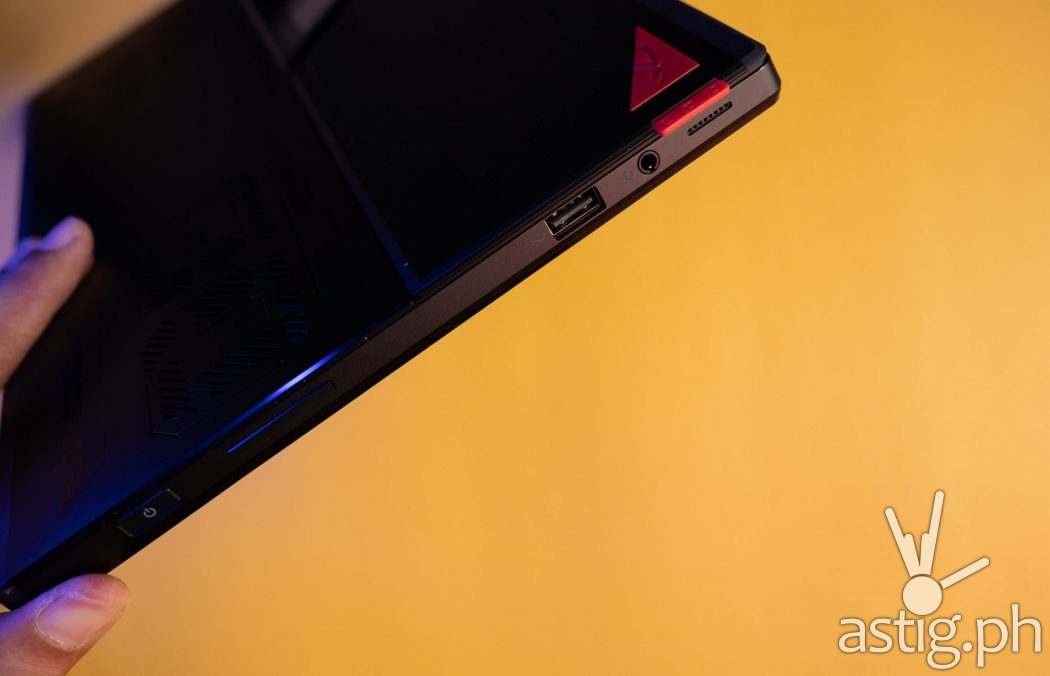 Like a proper tablet, the ROG Flow Z13 comes with a stylus, the ASUS Pen SA201H. It's not going to take the place of a graphics tablet used by professional graphic artists for detailed work. However, it's responsive and pressure-sensitive enough for quick sketch work.
So while it is primarily designed for gaming, it is a wise move to tap into creatives and designers as a secondary market.
We wish there were a way to secure the stylus onto the tablet though. A built-in holster or a magnetic attachment would have kept it within reach at all times.
Not only is this super impressive, this is also incredibly convenient
Thermal management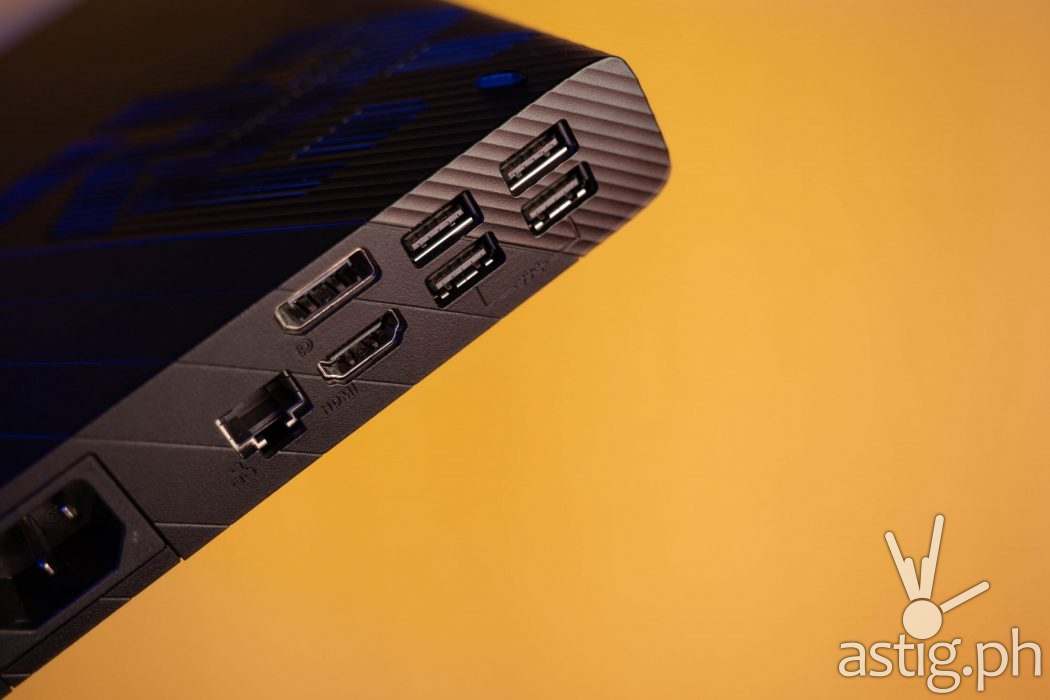 The ROG Flow Z13 is built specifically for gaming, and ASUS made sure to pack the most powerful hardware possible. After all, a sports car shouldn't just look fast, it should actually be fast.
Our review unit packs a 12th Gen Intel Core i7 CPU with 16GB of memory and 512GB of storage. There are two things that we would like to point out here: first, Intel Core i7 is sweet, but the challenge with smaller form factors such as what we have right here. To address that, ASUS packed a vapor chamber cooling solution paired with liquid metal on top of ultra-thin Arc Flow Fans.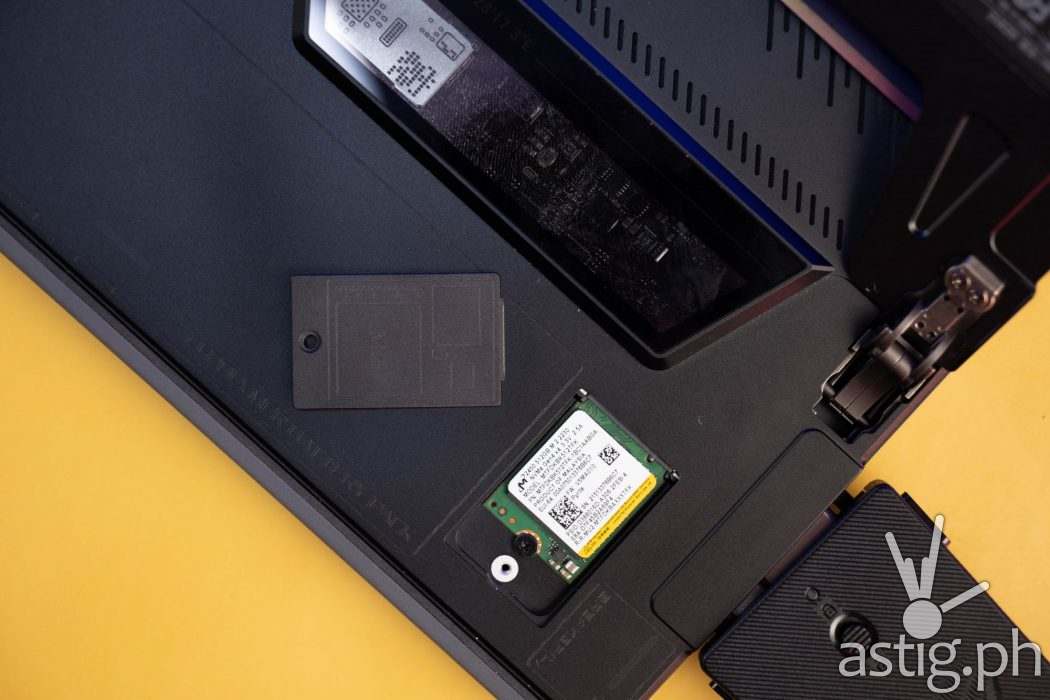 You can control its speed in real time through the Armoury Crate app, and from what we're seeing it can go all the way to 6,300 RPM which is crazy fast but also super silent at only 33 decibels. In Performance Mode, CPU temperatures hover around 67 degrees Celsius.
Cranking performance all the way up in Manual Mode brings CPU temperatures to 70 degrees Celsius.
In Silent Mode, the fans typically hover at 4,900 RPM while generating around 28-29 decibbels of noise while keeping CPU temperatures within the ballpark of 60 degrees celsius.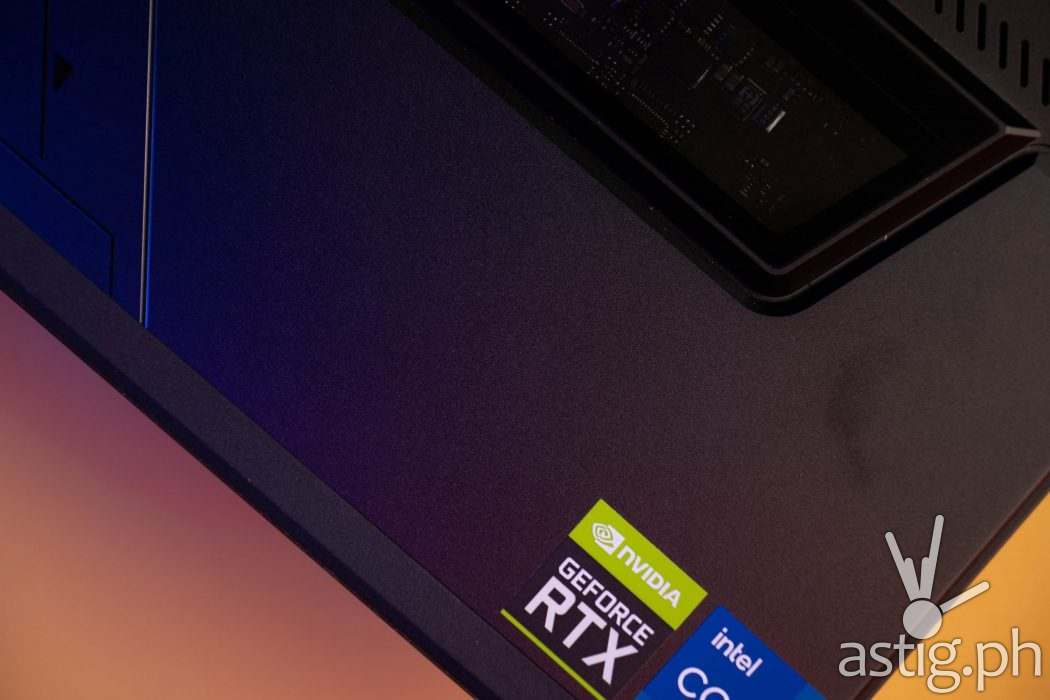 Not only is this an impressive feat of engineering, it is also incredibly convenient: Worrying about fan speeds and thermals is the last thing we want to do on a Windows tablet.
Desktop and gaming performance
The ROG Flow Z13 is powered by the 12th Gen Intel Core i7-12700H CPU with 16GB of LPDDR5 RAM and 512GB of NVMe PCIe 4.0 storage. This translates to above average desktop performance, with benchmark scores as follows:
Cinebench R23 CPU benchmark: 9318 (multi core); 1616 (single core)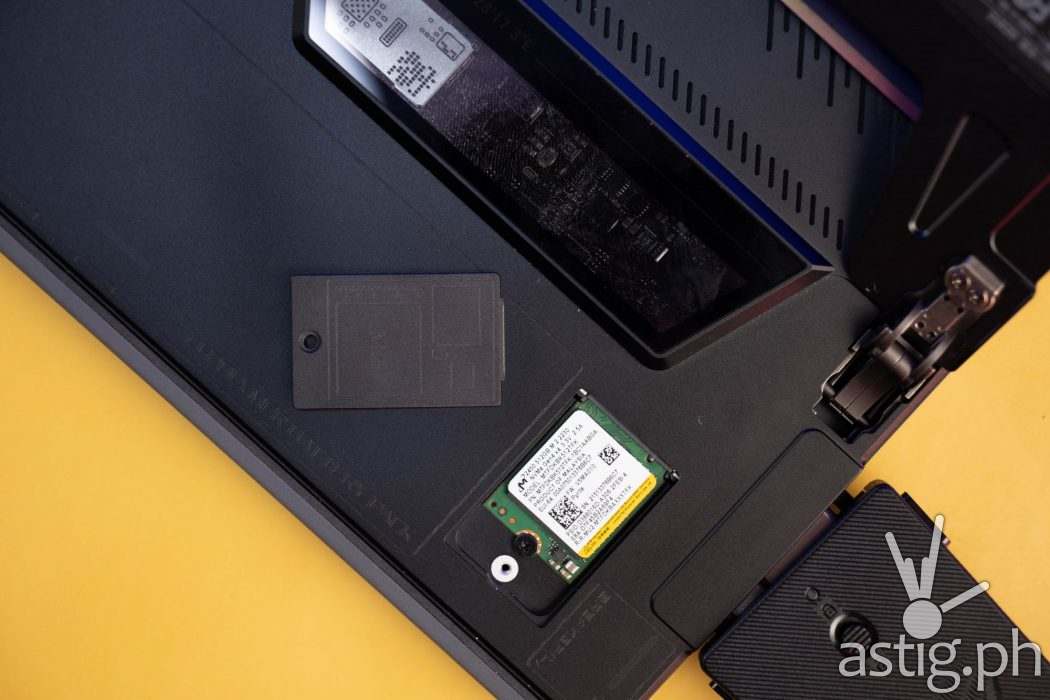 This is really impressive coming from a tablet PC, with our only concerrn being the storage capacity. Thankfully, ASUS made it super easy to upgrade: You can swap it out by simply unscrewing and removing the backplate. Of course since this is the only storage device this means you will have to re-install Windows from scratch, so ideally you should do this at the start as soon as you get the machine.
Now the ROG XG is a different beast: it packs a mobile GPU which is a step or two behind its desktop counterpart in terms of performance.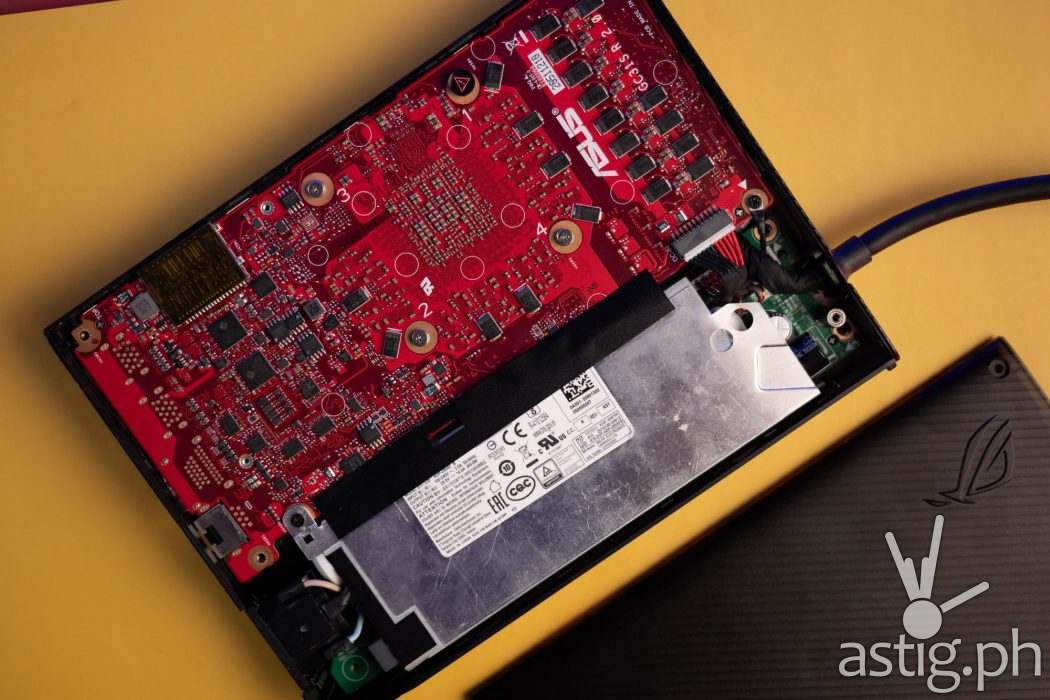 We had the AMD RadeonT RX 6850M which yielded an average of 79FPS in Rise of the Tomb Raider with graphics set to the Highest preset at full HD, so it's not too bad at all. It can definitely game at 4K, but you're going to have to play around with the graphics settings if you want the best frame rates.
As far as benchmarks go, we scored 9178 points in 3DMark Time Spy, with 9346 Graphics score and 8332 CPU score.
Front and rear cameras
In addition to the HD camera located at the top edge of the tablet, the ROG Flow Z13 also comes with an 8MP rear camera module located on the upper right corner.
Now the front-facing camera makes sense for video calls and meetings – something that takes place often enough on Windows machines. However, we don't really know anyone who would actually have a need for a rear facing camera outside of video calls where you want to show something to the person that you're talking to.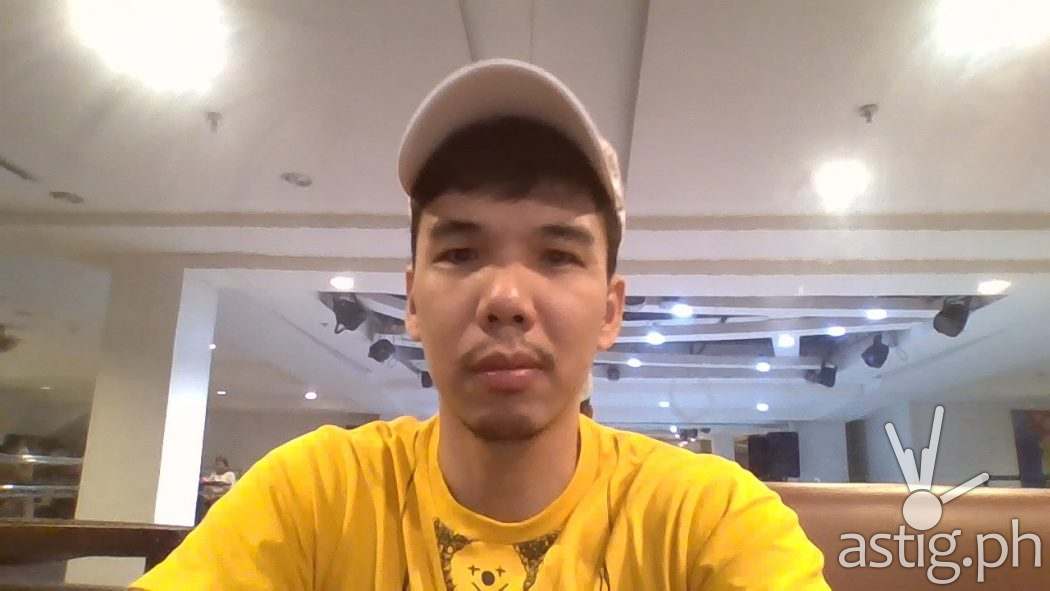 It's already an extremely niche use case in the world of Android and iOS tablets, and even more so with Windows tablets. Nobody we know will take photos or videos with a clunky Windows tablet.
Image quality on either cameras is sub-par, with the 8MP rear camera being slightly better. It does not help that Windows' stock camera software is very basic, unlike its feature-rich iOS and Android counterparts.
It's enough to get the job done and it's there when you need it, so we can appreciate that at least.
What do you think though – are we missing anything? Do you have some unique use for the rear camera that we haven't thought of?
Battery life: Needs improvement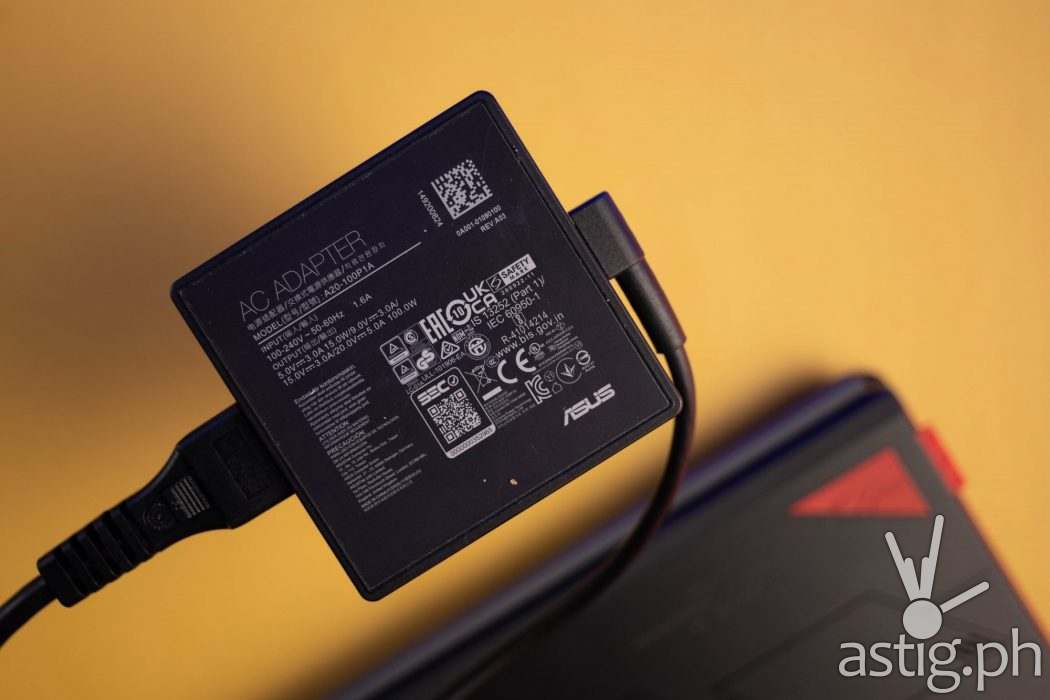 Desktop CPUs are not known for their power efficiency, and that was our biggest worry going into this review. It has improved over the years though, with the Surface Pro boasting 15 hours of typical usage time.
The ROG Flow Z13 packs a 56WHr battery which we managed to stretch by up to 4 hours running on silent mode with Power Management set to the most efficient setting. Our typical usage yields us about 1-2 hours, which is consistent with what is being reported by the system.
Charging at 100W with the stock charger plugged into the USB-C PD port takes about an hour, and we are quite happy with that. You can't make it faster by plugging another charger onto the second USB-C port though and yes, we tried.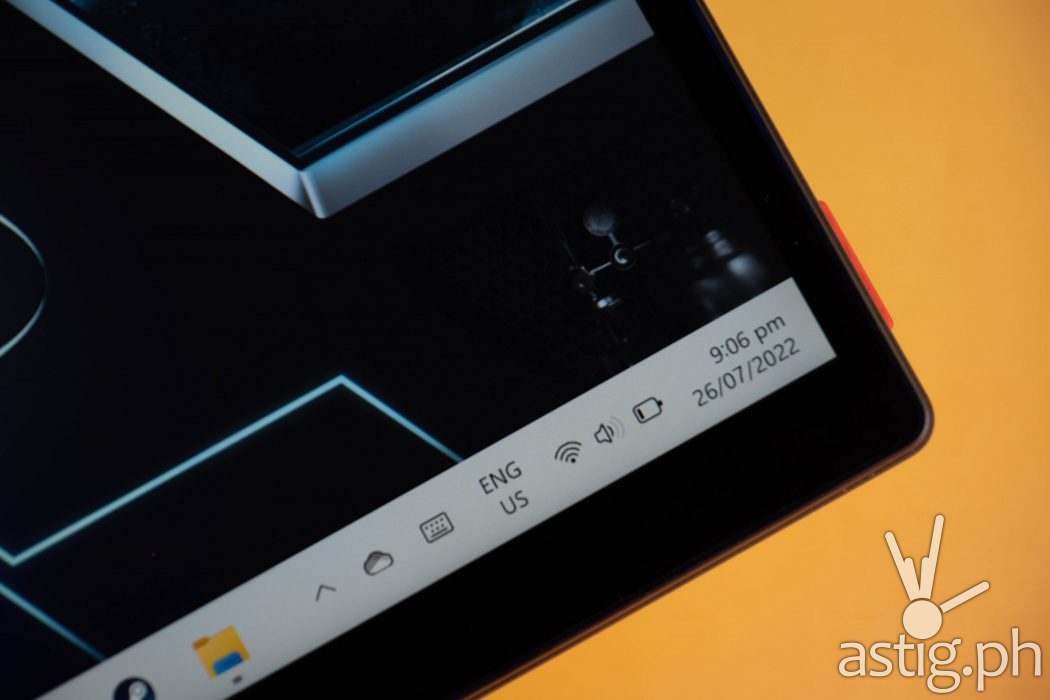 You need a power outlet to use the ROG XG so we didn't really do much gaming on battery, but when we did, the ROG FLow Z13 barely lasted an hour.
It's a decent start, but we expect to see exponential improvements in the future if it wants to compete with the Surface Pro.
Closing thoughts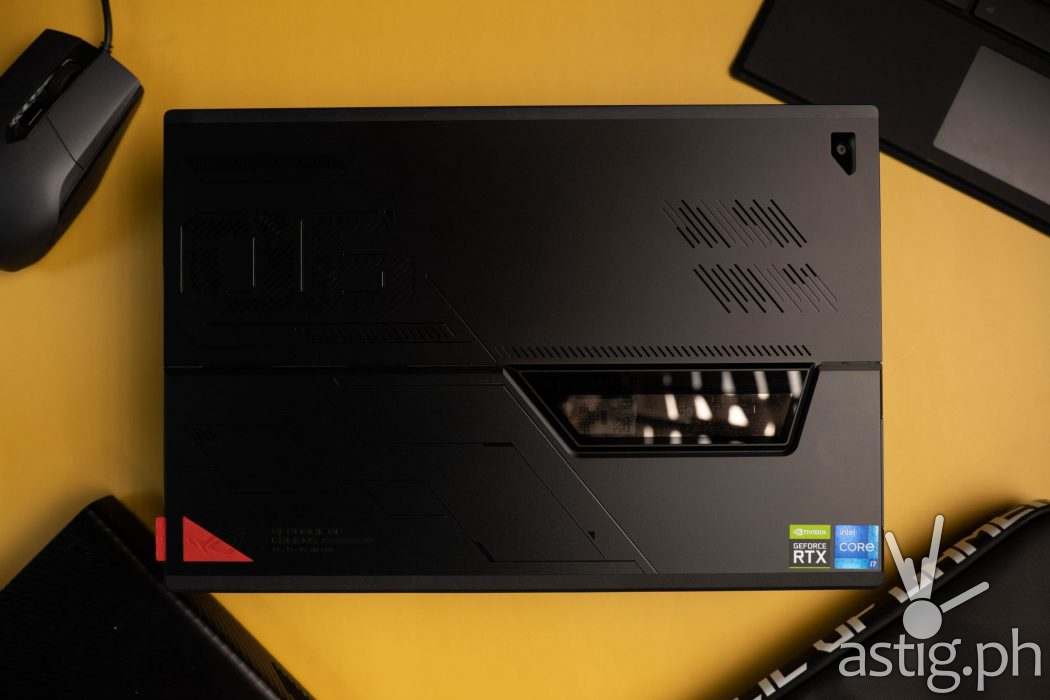 The ROG Flow Z13 is essentially a Surface Pro for gamers, delivering the performance of a GPU-enabled device in the most compact form factor possible: the tablet.
Until the day that GPUs shrink down significantly in size to the point that it is small enough to fit the chassis of a tablet, the eGPU is the option for PC gamers who need this kind of flexibility.
Looking at the way the system was designed, it is clear that the product team behind the ROG Flow Z13 thought of everything ranging from the functional to the aesthetic.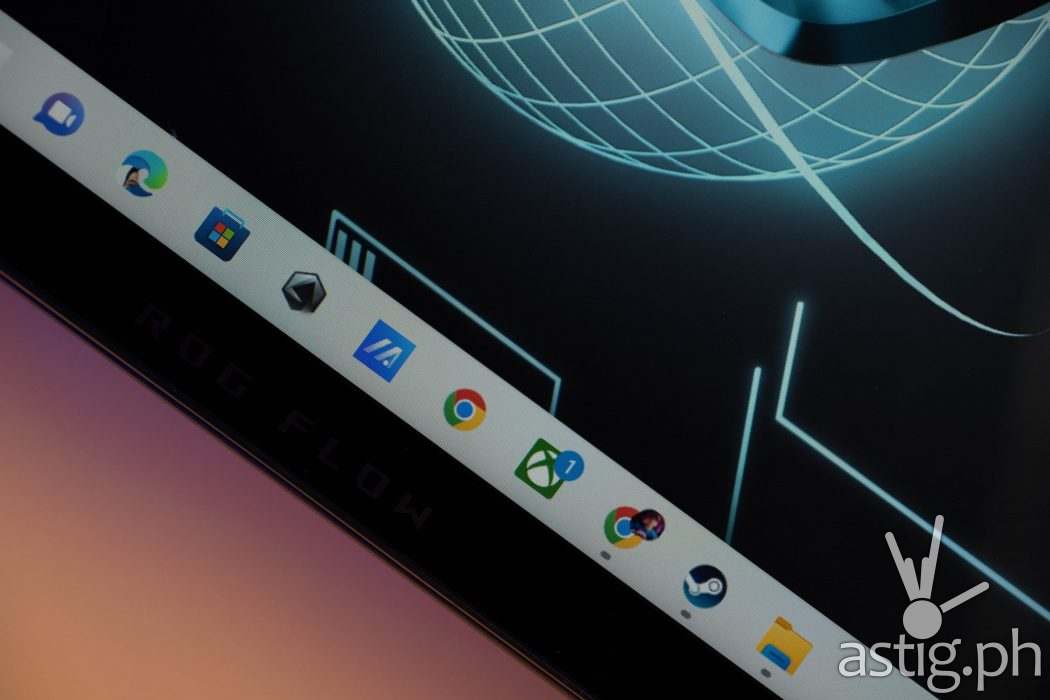 While their decision to use a custom connector for the ROG XG promises better speeds, it comes at the cost of upgradability. Given its hefty price tag, we doubt cost is a big concern for anyone who will end up purchasing the ROG Flow Z13.
However, its proprietary nature compounded with the niche nature of the eGPU market casts a shadow the upgradability and longevity of the ROG Flow Z13. This ultimately defeats the purpose of having a modular system, and adds to its overall total cost of ownership.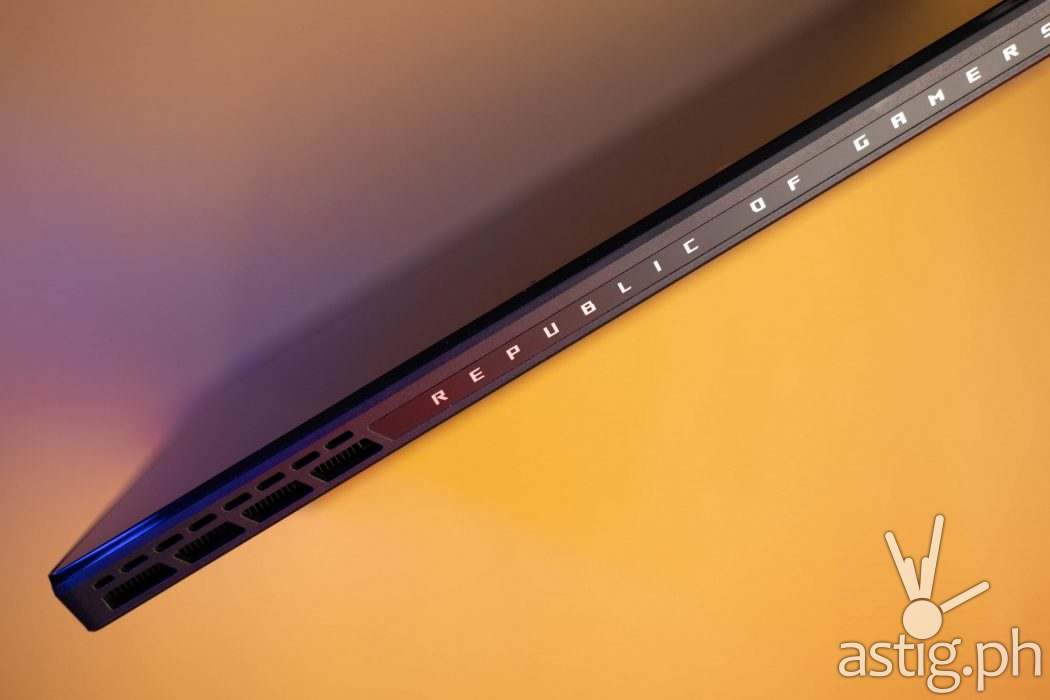 Looking at the sales performance of the Microsoft Surface Pro over the past 10 years, it is clear that there is a market for 2-in-1 form factor, and that is here to stay – no matter how niche it may be.
Is there a place in the market for a gaming 2-in-1 such as the ROG Flow Z13?
We began the journey with what started out as one of the most intriguing devices for 2022. In true ROG fashion, the ROG Flow Z13 both excites and delivers at the same time.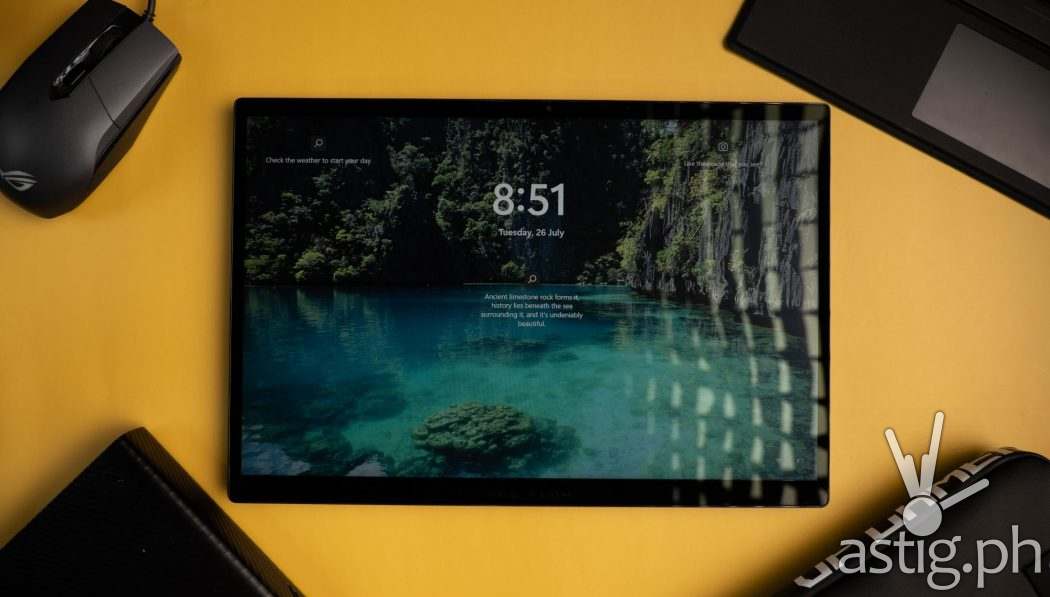 However, we worry for its future: it is an extremely niche device that competes with laptops and tablets.
ASUS is risking a lot on an unproven market, but if it does succeed then they are positioned to grab a lion's share by being the first. Regardless of the outcome, we applaud ROG for simply being innovators and bringing something new to the table: the true Windows gaming tablet.
For more information, visit the ROG Flow Z13 official product page.
ASUS ROG Flow Z13 (GZ301ZC) specs
Dimensions: 30.2 x 20.4 x 1.20 ~ 1.20 cm (11.89″ x 8.03″ x 0.47″ ~ 0.47″)
Weight: 1.18 Kg (2.60 lbs)
Display: 13.4 inch 1920×1200, 100% sRGB, IPS-level, 120Hz, Dolby Vision HDR, Pantone Validated
CPU: 12th Gen Intel Core i7-12700H (4.7GHz max)
GPU: NVIDIA GeForce RTX 3050 laptop edition (1107.5MHz max overclocked), 4GB GDDR6
Storage: 512GB M.2 NVMe PCIe 4.0
Memory: 16GB LPDDR5 onboard
Keyboard: Backlit chiclet 1-zone RGB, touchpad
MUX Switch + Optimus
I/O: USB 2.0 Type-A, USB 3.2 Gen 2 Type-C (DisplayPort, Power Delivery, G-SYNC), Thunderbolt 4 (DisplayPort, Power delivery), ROG XG Mobile Interface, MicroSD Card Reader (UHS-II), 3.5mm Combo Audio Jack
Camera: 8MP 720P HD
Speaker: 2x loud speakers, Dolby Atmos
Microphone: 3-microphone array
Communications: WiFi 6E (802.11ax), Bluetooth 5.2
Biometrics: fingerprint scanner (power button)
Battery: 56WHrs, 100W charger
Price: P99,995 (i7 RTX3050 16+512GB)