MANILA, Philippines – ROG Phone is now in the Philippines, and it will be available starting at P49,995 for the 8GB / 128GB variant. The long-awaited gaming smartphone from ASUS was launched Sunday at ESGS 2018 (Electronic Sports and Gaming Summit).
Every purchase comes with official ASUS warranty, and it is bundled with a limited-edition ROG Phone jacket, ROG Phone Hard Case, and the Aeroactive Cooler. The top-of-the-line variant ROG Phone with 512GB of storage will also be available to Philippine consumers for P61,995.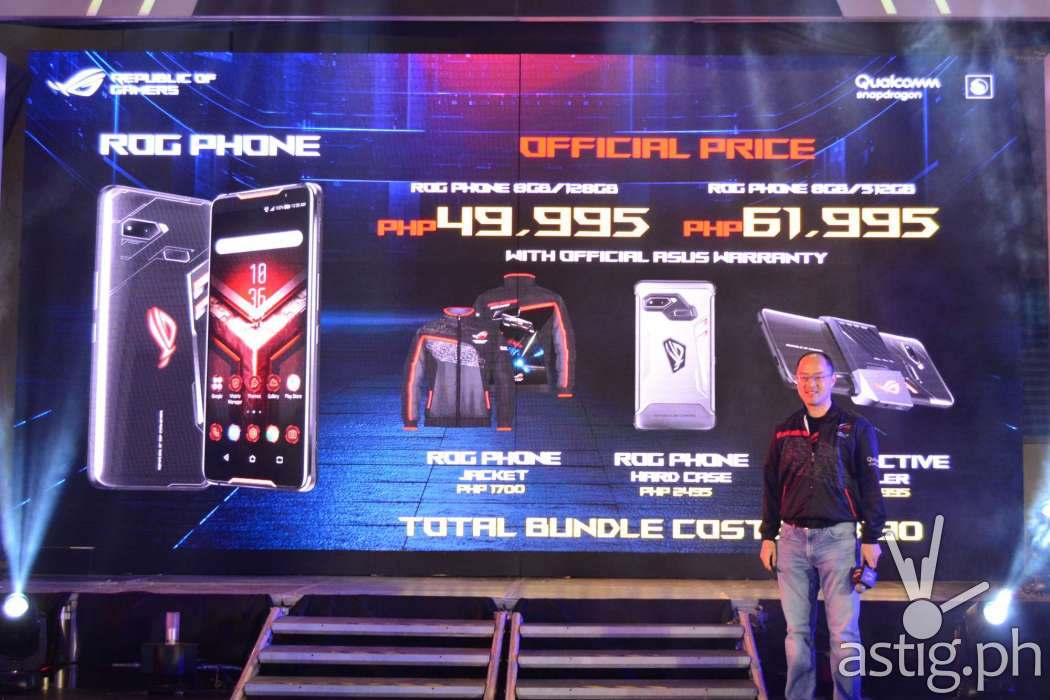 For those who want the complete gaming experience, a Champ10ns package is available to the first 10 customers to pre-order the ROG Phone, starting at P90,990 for the 128GB variant.
This includes the TwinView Dock, Mobile Desktop Dock, WiGig Display Dock, GameVice Controller, Professional Dock, and ROG Phone Suitcase. On the other hand, the 512GB variant will retail for P102,990.
Check out our full review of the ROG Phone for more details.
UPDATE (7PM 28-Oct-18): We received information from ASUS Philippines that all 10 Champ10ns packages were sold out immediately after the launch, with several names in the waiting list.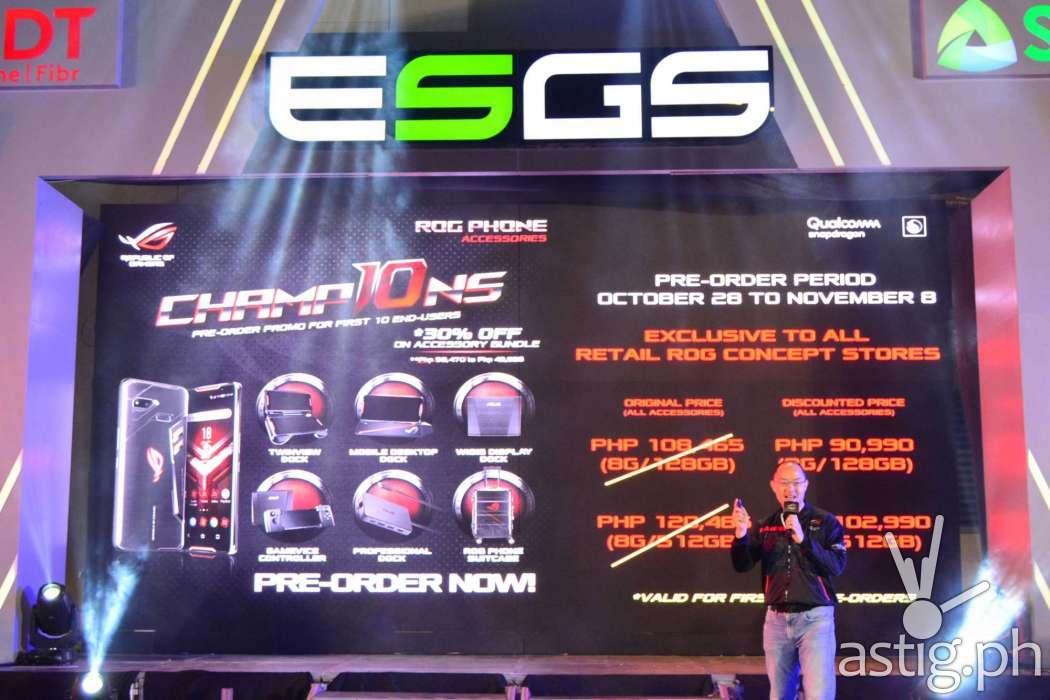 ROG Phone technical specifications
Display: 6-inch 2160×1080 OLED, 90Hz refresh rate, 1ms response time, HDR support, 108.6% DCI-P3 color gamut coverage
Processor: Speed-binned 2.96 GHz Snapdragon 845
GPU: Qualcomm Adreno 630
Memory: 8GB RAM
Storage: 128 / 512 GB ROM
Connectivity: 802.11ad Wi-Fi, Bluetooth 5
Battery: 4000 mAh
Price: P49,995 (128GB) / P69,995 (512GB)