MANILA, Philippines – Royal Canin leveled up their annual Royal Beginnings initiative with Royal Beginnings: Puppy and Kitten Central! A five-day virtual hub filled with interactive and educational features, this initiative offered by Royal Canin was exclusive to Royal Canin Club members, all of whom were treated to learnings, games, and other fun activities all throughout.
Royal Beginnings: Puppy and Kitten Central virtual hub opened its doors to new, soon-to-be, and veteran pet parents alike from March 22 to 26, brimming with fun activities and educational resources.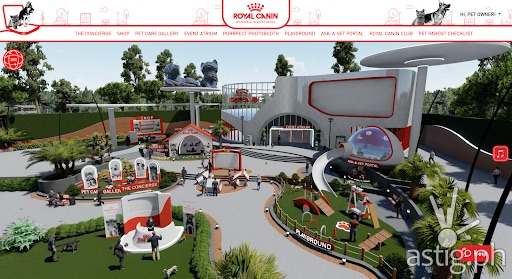 Held from March 22 to 26, those that were looking to bring new puppies and kittens into their homes were provided with an interactive world that aimed to help them prepare for the challenging, yet rewarding journey for their pet's Start of Life, and their Royal Beginnings.
The unveiling of Royal Beginnings: Puppy and Kitten Central kicked off on Tuesday, March 22 with a live webinar that taught guests on everything they'll need to know on welcoming a new parent into the home, from investing in their pet's nutrition to improving their quality of life from the moment they are born.
The five-day Royal Beginnings: Puppy and Kitten Central virtual hub filled with interactive and educational features kicked-off with a live webinar featuring experts on puppy and kitten care.
Hosted by Stephanie Zubiri and led by experts Francis Bonnevie of Bonnevie Cattery, Dr. Kitsie Torres D.V.M. of Royal Canin, and Dr. Edgardo Unson D.V.M. of Animal House Veterinary Hospital, attendees were treated to helpful information like preparing basic essentials for new puppies or kittens, what to expect in the first few months, choosing the right pet food based on nutritional truths, and many more. To make the first day even more exciting, 30 lucky webinar attendees got to take home special Royal Canin kits as well as GrabFood and Shopee vouchers!
Because no special event is complete without equally special guests, personalities and pet owners Carla Abellana, Maureen Wroblewitz, Alyssa Valdez, Kiefer Ravena, Gretchen Fullido, and Jason Perkins made a surprise appearance to share their own experiences of helping their pets overcome separation anxiety and developing healthy lifestyles.
The five-day event kept the hype going with the numerous activities that attendees could access in their own time. All attendees were given access to Royal Canin's official shops on Shopee and Lazada where they could claim discount vouchers, and a Royal Canin Club App portal that introduced the benefits that the app would bring with each purchase of their products.
The Ask-a-Vet Portal, one of the Royal Beginnings virtual hub's many features, provided a safe space for new and soon-to-be pet parents to have their concerns about pet care addressed by professionals and fellow pet parents.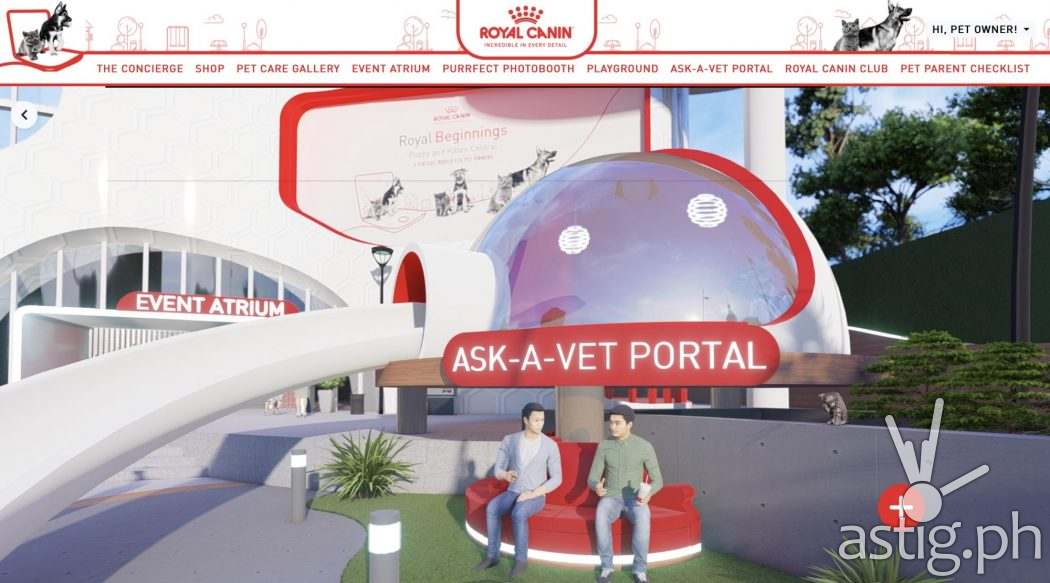 Running until March 26, the Royal Beginnings: Puppy and Kitten Central also boasted features from the Ask-A-Vet Portal, serving as a friendly chat forum wherein pet owners and professionals could discuss pet-related questions in real-time; as well as the Playground, which allowed attendees to play fun animal-themed games such as Catch A Kibble, Royal Beginnings Puzzle, and Meow Maze!
Apart from that, the Pet Care Gallery included an informative range of videos to teach everything Pet Care 101 – from the anatomy of a kibble to videos on puppies' and kittens' exciting transformations, the Pet Care Gallery was certainly a feature not to miss out on! And to provide attendees with the perfect mementos with their pets, they also got to take photos with the Purrfect Photobooth.
To cap-off the 5-day event, a grand culminating raffle was held where those who diligently explored the Royal Beginnings world were rewarded with 2 months worth of Royal Canin products, premium pet care items, free vet teleconsultations, and GrabFood and Shopee vouchers worth 500 pesos each!
Royal Canin Philippines Market Head Gerard Poa shares, "As a brand committed to providing pets with the best products that would help them grow and develop, we were delighted to see a lot of pet parents take part in our reformatted Royal Beginnings webinar with enthusiasm, and also make the most out of the activities that we offered. We are always working towards providing more opportunities to support pet parents, and we hope to help even more pet owners in the future."
Ready for more lessons and exciting opportunities with Royal Canin? Make sure to always stay tuned for more updates and upcoming activities by regularly checking out Royal Canin's website, Facebook, Instagram, and YouTube accounts!