The arrival of the Galaxy Tab S8 Series is one of the most exciting things to happen not just to Android but to mobile tablets in a while now. First, it has been two years since the Galaxy Tab S7 Series first came out, and many things have changed: the pandemic pushed our activities online into the comfort of our homes.
Second, SAMSUNG now has the biggest screen on a mobile tablet ever with the Galaxy Tab S8 Ultra at 14.6 inches, beating the 12.9-inch Apple iPad Pro 2021, the 13-inch Microsoft Surface Pro 8, and the 13.3-inch Lenovo Chromebook Duet 5.
We spent a month this the Galaxy Tab S8 Plus 5G, the 12.4-inch option and successor to the Galaxy Tab S7 Plus 5G, which retails in the Philippines for Php63,990.
Hit play to watch the hands-on review video and head over to the TechKuya tech review channel for more, or read on for our full review.
Design and display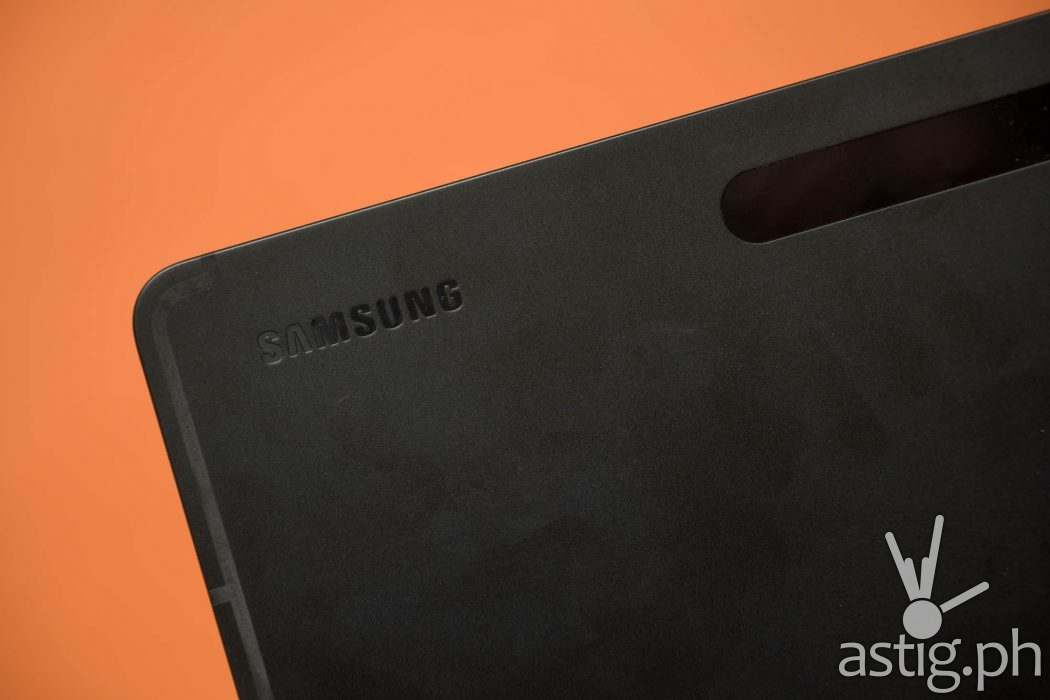 If you are getting a tablet, chances are high that having a bigger display is one of your key deciding factors. That is why we keep a close eye on the Galaxy Tab Series: it goes without saying that SAMSUNG is at the top of the display game, having pioneered the Super AMOLED OGS (one glass solution) technology for touch-screen mobiles.
In this regard, the Galaxy Tab S8+ packs the exact same 12.4-inch 120Hz Super HDR10+ Super AMOLED display, down to its a native display resolution of 1752×2800.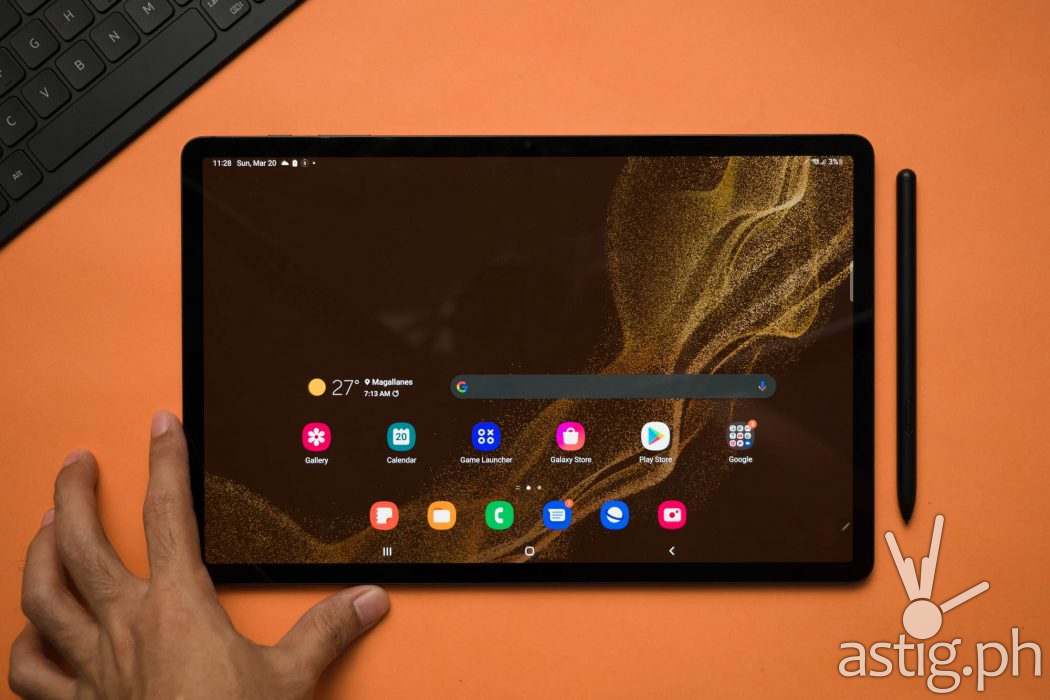 For SAMSUNG to keep the same display tech from two years ago on their flagship tablet from two years ago only shows the company's confidence in their technology. In fact, it's the same display panel that you'd find on the 14.6-inch Galaxy Tab S8 Ultra.
Other than increased brightness levels and going 4k, we're not even sure it needs improving at this point. The display panel is perfect as it is, delivering the same deep blacks and high contrast ratio that we expect to find in the best Android tablet.
The design, however, has mostly remained constant for several iterations – thin borders with a selfie camera situated on the long edge so that it gets a good perspective of your face when doing video calls over Microsoft Teams, Zoom, etc.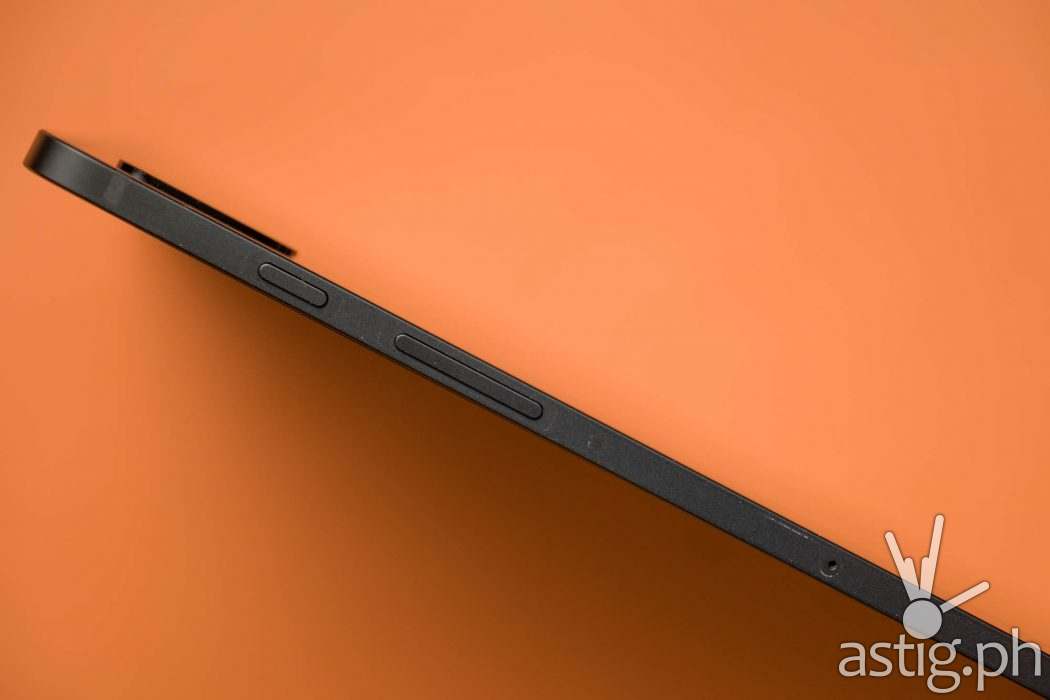 Its edges are sharp, so holding it for extended periods of time can be fatiguing even though it only weighs 560 grams.
Ditto for the rear panel, and the dual rear camera system, which looks exactly as it was in the Galaxy Tab S7+. There's a long magnetic strip to hold the S Pen in place, but it's reflective enough to work like a mirror when taking photos.
SAMSUNG appears to have made a very conscious effort to make the Tab S8 Series future-proof by supporting 5G on all models. Though there's no dual SIM support, you can slot a microSDXC expansion card on the reverse side of the SIM tray for up to 1TB of additional storage.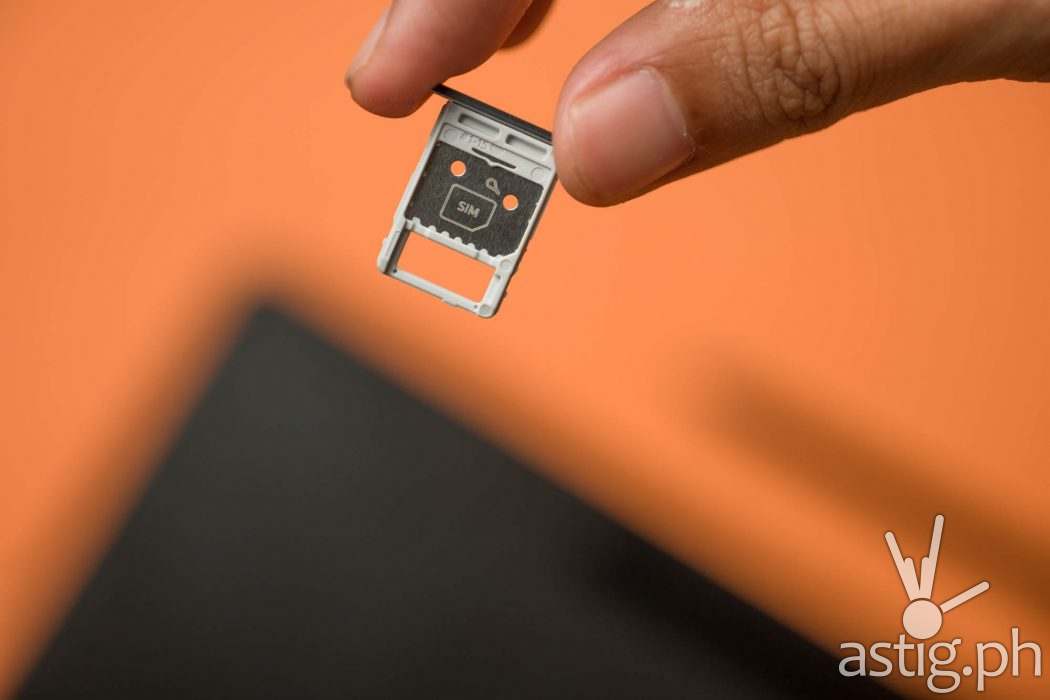 Performance and benchmarks
Powered by the 4nm Qualcomm Snapdragon 8 Gen 1 chipset, Galax Tab S8+ is one of the most powerful mobile devices around. It also has ample memory and storage with 8GB of LPDDR5 RAM, which is the fastest and most power-efficient memory hardware around.
Okay actually it's not – LPDDR5X is here, though not yet commercially available. Can you guess who developed it though? That's right, it's SAMSUNG: so we expect the Galaxy Series to be among the first to benefit from this new technology – perhaps on the Galaxy Tab S9?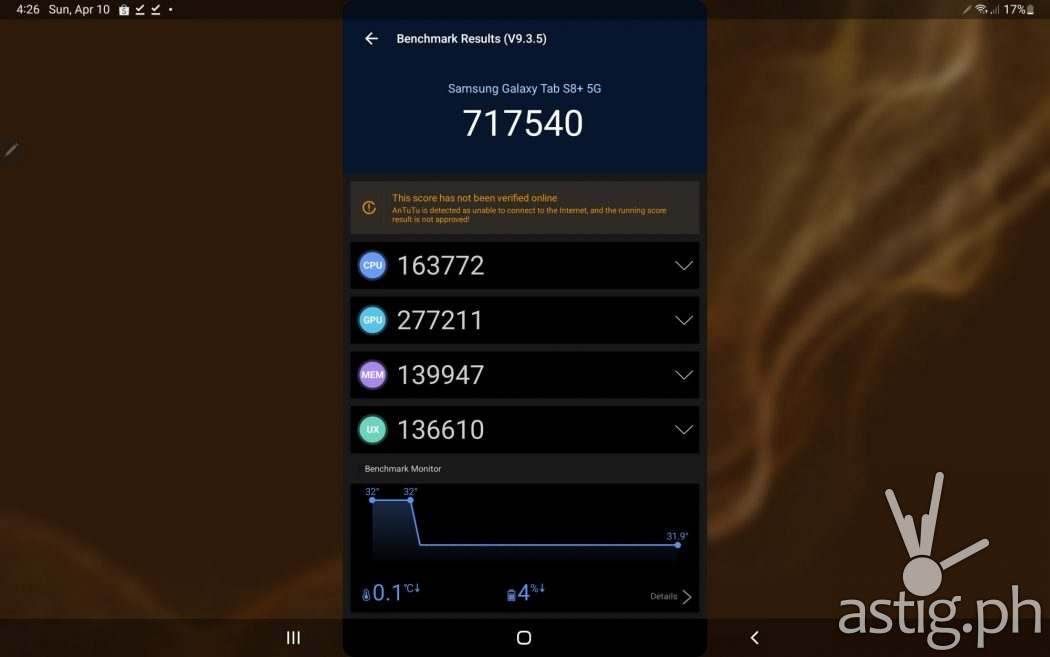 Needless to say, it outperforms every Android tablet out there, scoring an impressive 1452 points overall in Passmark PerformanceTest Benchmark. Its performance were identical to the Snapdragon 8 Gen 1-powered Galaxy S22 Ultra, even outperforming it in the 2D and 3D performance categories.
Unlike the SAMSUNG Galaxy S22 Ultra however, you do not need an external monitor or a PC to use DeX, SAMSUNG's proprietary desktop solution that essentially turns the Tab S8+ into a Chromebook. Unlike Chrome OS however, it lacks a full desktop browser, which may be a limiting factor to some users.
DeX on a tablet is the biggest selling point of the Tab S8+, and should be advertised more often. Used in tandem with the Keyboard Slim accessory, you have the lightest mobile workstation possible within the bounds of the applications available in Android and on a browser.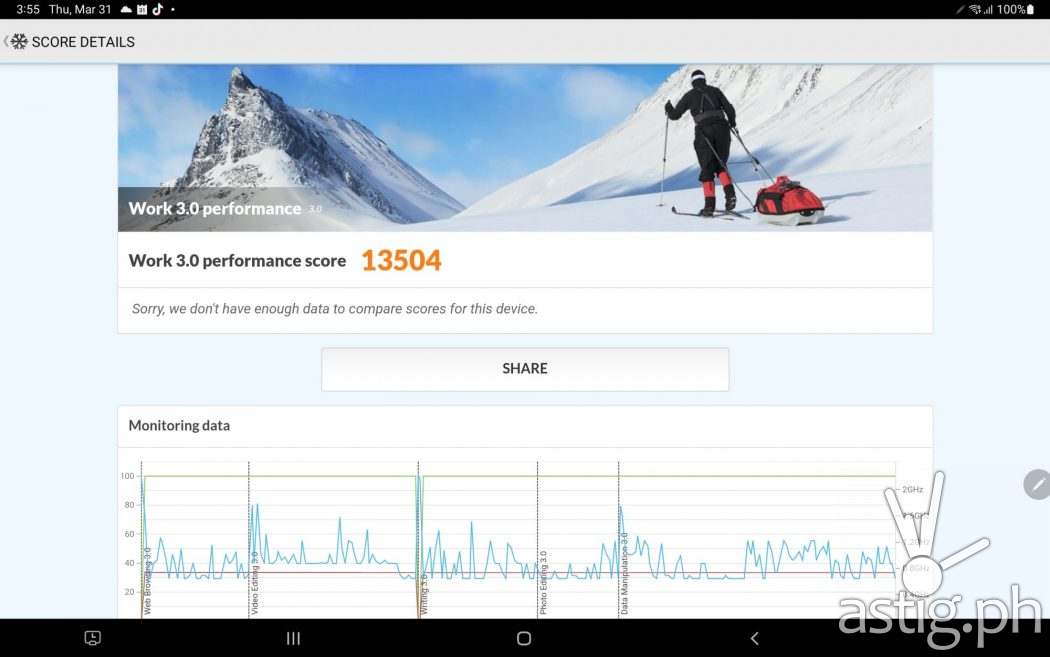 Using it for writing and calls for the entire duration that we've had it, not once did we find the need for a desktop PC.
The reverse scenario is also a possibility: Wireless Display (WiDi) makes it possible to use the Galaxy Tab S8+ as a second monitor. We tried using it as our monitor for photo and video editing, and it worked flawlessly.
Having a high-grade display panel that's also portable is an amazing complement to the desktop computer. It also makes dual screen possible when working on-the-go with a laptop.
Entertainment and mobile gaming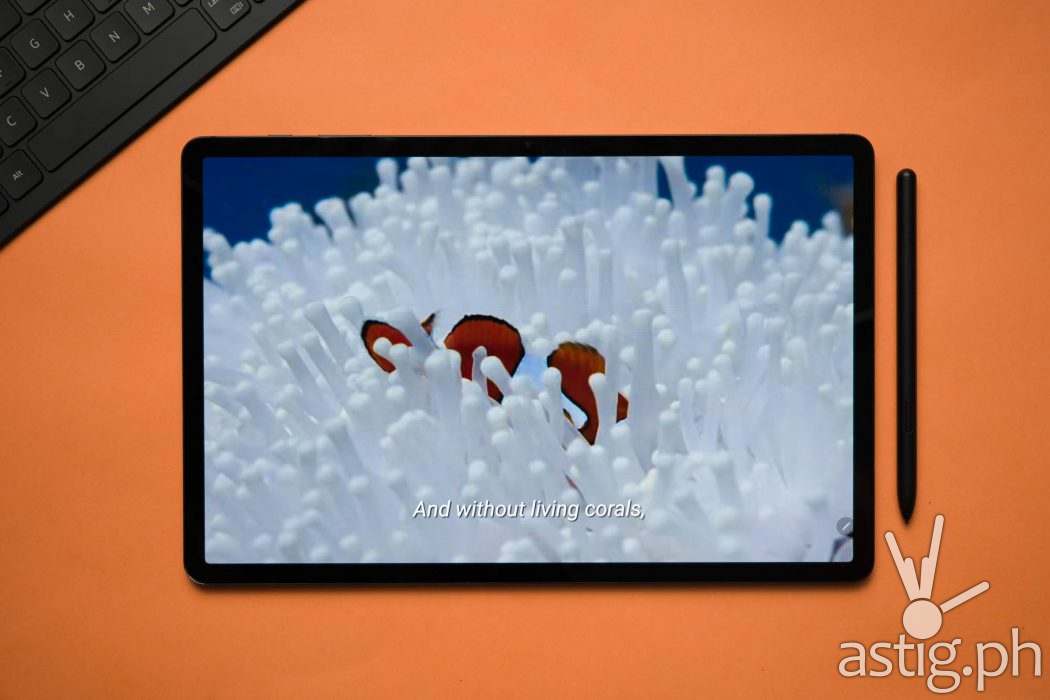 In addition to being a mobile workstation, the Galaxy Tab S8+ is also a mobile entertainment system. Think of it as a giant smartphone or a mini television that you can carry in your backpack and take with you anywhere.
Performance is not as important as picture quality when watching movies and your favorite shows, but it surely doesn't hurt to have the best chipset available on top of that 120Hz Super AMOLED panel with HDR. We played it side-by-side against a regular OLED HDR laptop, the Lenovo Yoga Slim 7 Pro. The difference is night and day.
Contrast and dynamic range on the Tab S8+ is noticeably wider: the colors appear more vibrant, more realistic. So even though the OLED HDR laptop was brighter, the colors appear to be washed out. In contrast (wink wink), the Tab S8+ manages to keep dark pixels in control while increasing brightness.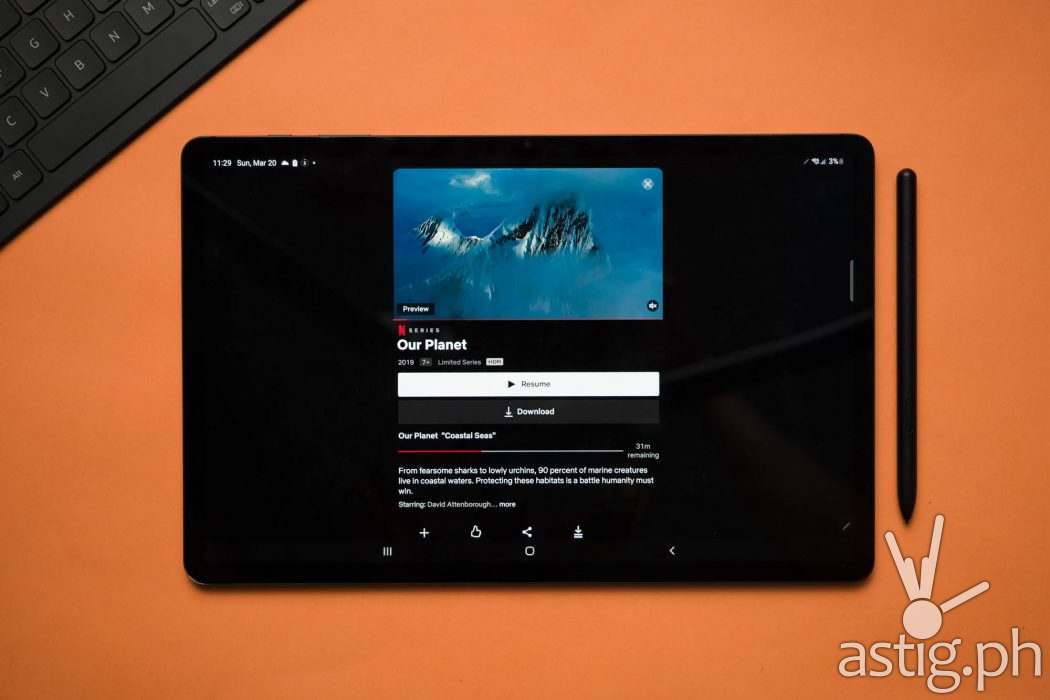 Netflix only supports up to HD quality playback though, which is unfortunate. We were hoping we could get 4K playback this time around. If you look closely, you can see the artifacts from upscaling, which are non-existent when playing 4K videos on YouTube or Amazon Prime.
Those quad speakers sound really dope though – they are not the loudest but the mids are quite detailed and the highs are quite rich. The bass is acceptably deep considering its ultra thin profile, and the built-in Dolby Atmos system setting makes anything sound more "in-your-face" without losing detail and fidelity.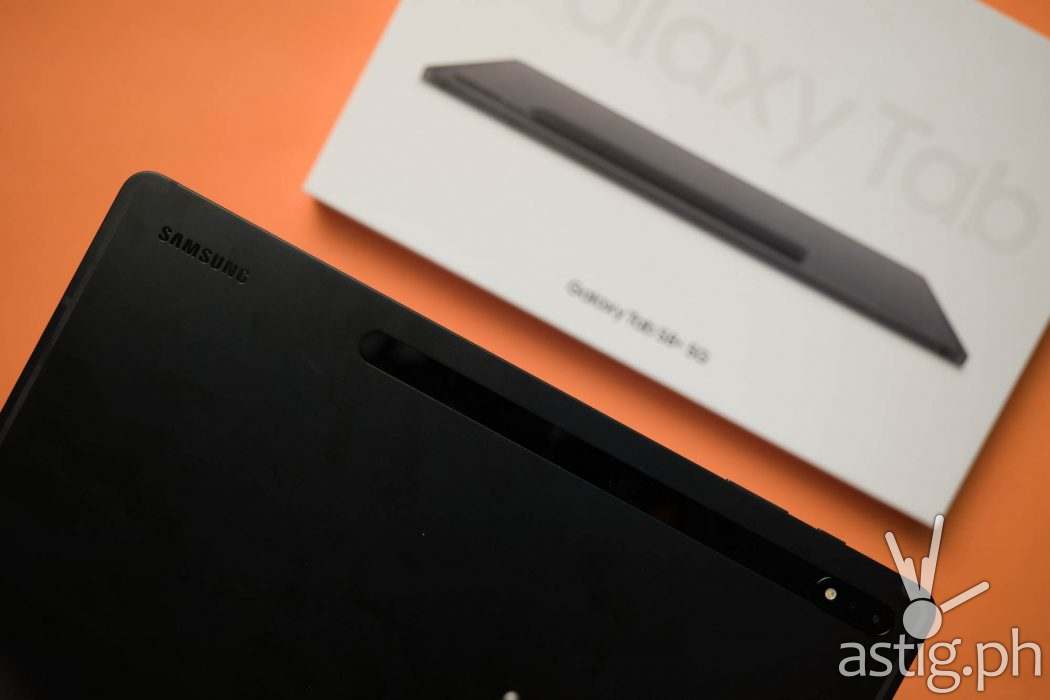 Dolby Atmos effect sounds even more amazing with a Bluetooth headset, which is our only option as far as external speakers and headsets go since it doesn't come with a 3.5mm audio jack. USB-C to 3.5mm audio adapters are a thing and so are Bluetooth dongles, though so don't fret – the tablet is meant to be mobile, so we completely understand this decision.
Not being able to plug into a 3.5mm audio jack might turn some people off, but it's not a huge limitation for us.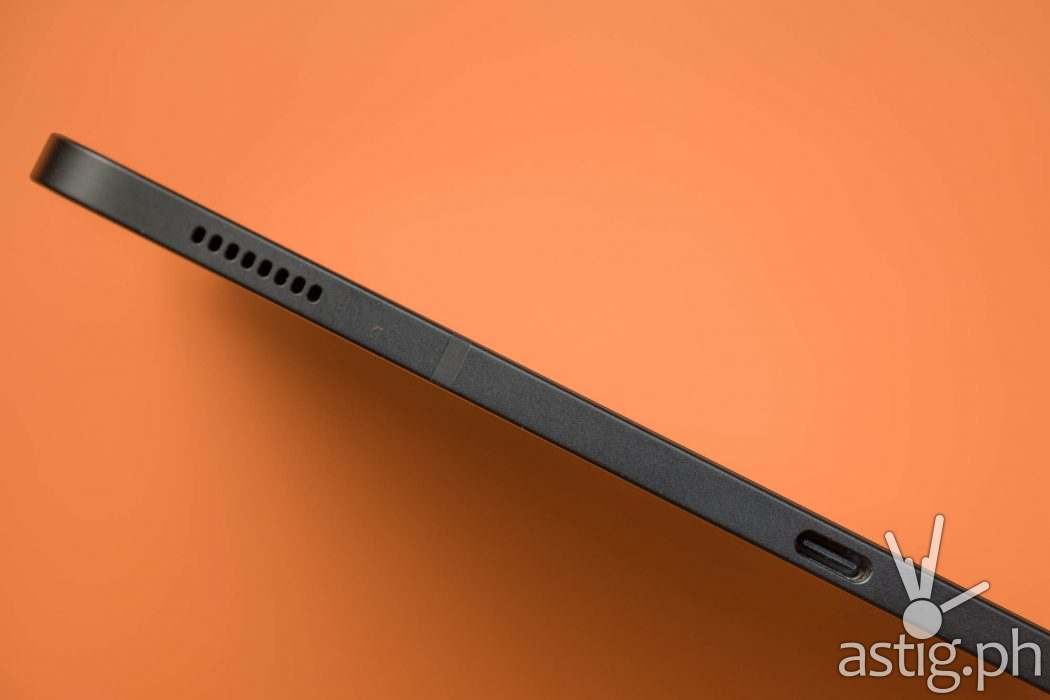 All of these audio visual features and advantages that we enjoy carry over into the gaming experience, which is a huge plus. It is important to note, however, that most mobile games are designed to be played hand-held using the screen as your input. So while the bigger screen allows you to see more detail in-game, it may be a little challenging to hit those on-screen buttons unless they're near the edge.
Having the best mobile chipset, we wanted to see how far we can push before we can hit its limits. So we installed Genshin Impact and cranked it all the way up to Extreme levels with High Frame Rate (HFR) turned on. The Galaxy Tab S8+ handled it like a champ: Gameplay was super smooth, even in open areas and during combat with a lot of detail and effects all happening at once.
Keep in mind that we are running at 2880×1752 which is much higher than your standard HD resolution, which just goes to show how powerful this thing is.
Camera and content creation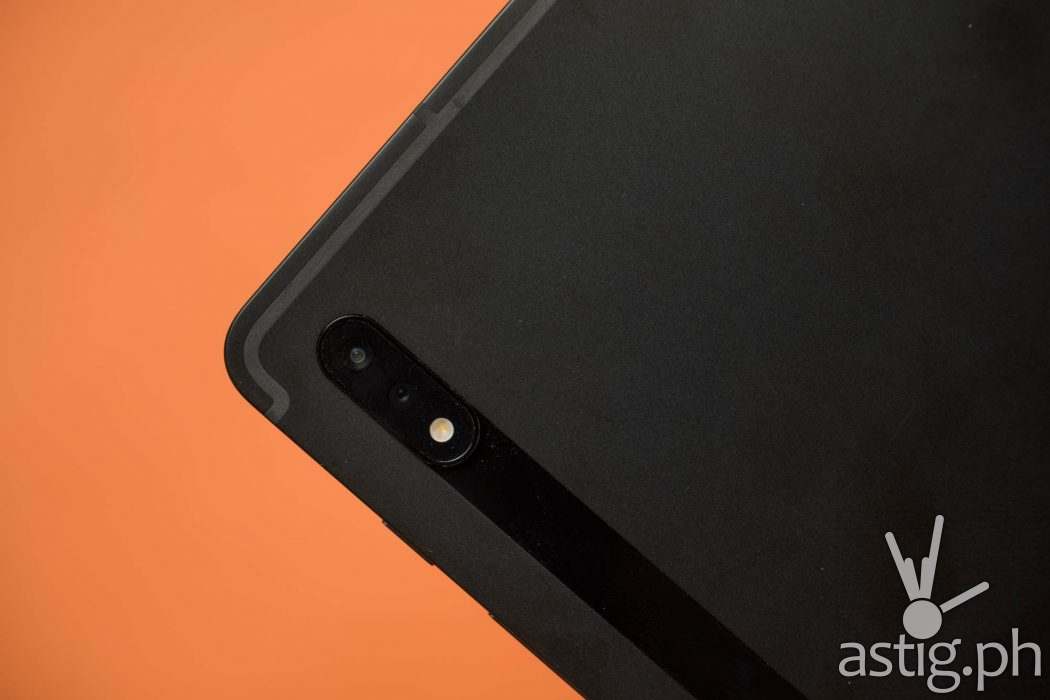 We don't normally buy tablets for their cameras, but it does help to have good ones, especially the front-facing (selfie) camera for those video calls.
Photos taken with the 13MP wide and 6MP ultrawide cameras were acceptable. They are nowhere near the levels of what SAMSUNG's flagship phones can do, and we are absolutely fine with that. We really don't plan on hauling a 12.4-inch tablet around to take photos, but it's there just in case you need it.
The 12MP front-facing camera takes decent photos too, but it could be so much better: after all, we're paying top peso for this device. It could also benefit from having a front-facing LED flash to offset low-light settings, preferably something that can be managed and turned on during video calls.
View this post on Instagram
We were also hoping to get a unified interface for the stock camera in both mobile and DeX mode. Unfortunately that is still not the case: Launching the camera app in DeX mode opens a simplified interface with stripped-down controls.
Not sure why we can't just have the same camera controls in both modes, but we do appreciate the advanced camera controls that SAMSUNG ONE UI provides via floating panel when using the camera within applications. This allows users to do things such as simulate background blur, isolate speech, and follow the subject's face from the system level without having to rely on third-party applications.
Galaxy Tab S8+ camera test: 13MP rear sensor
Galaxy Tab S8+ camera test: 12MP front-facing (selfie) sensor
Also if you look closely at our sample videos, the 12MP front-facing camera is so much wider than the 13MP rear camera. We think this is the right direction for tablets where the front facing camera has more utility compared to the rear cameras. Tablets shine when used for work and e-learning, and you really need that camera for video calls. Having a wide-angle lens makes it possible to capture more of the scenery for when you do video calling with your family and loved ones.
This is one of the things SAMSUNG gets right, and one of the reasons why we were so keen on the Galaxy Tab S8 Ultra, which has two front-facing cameras: a wide angle one and an ultra-wide angle sensor.
Battery life and charging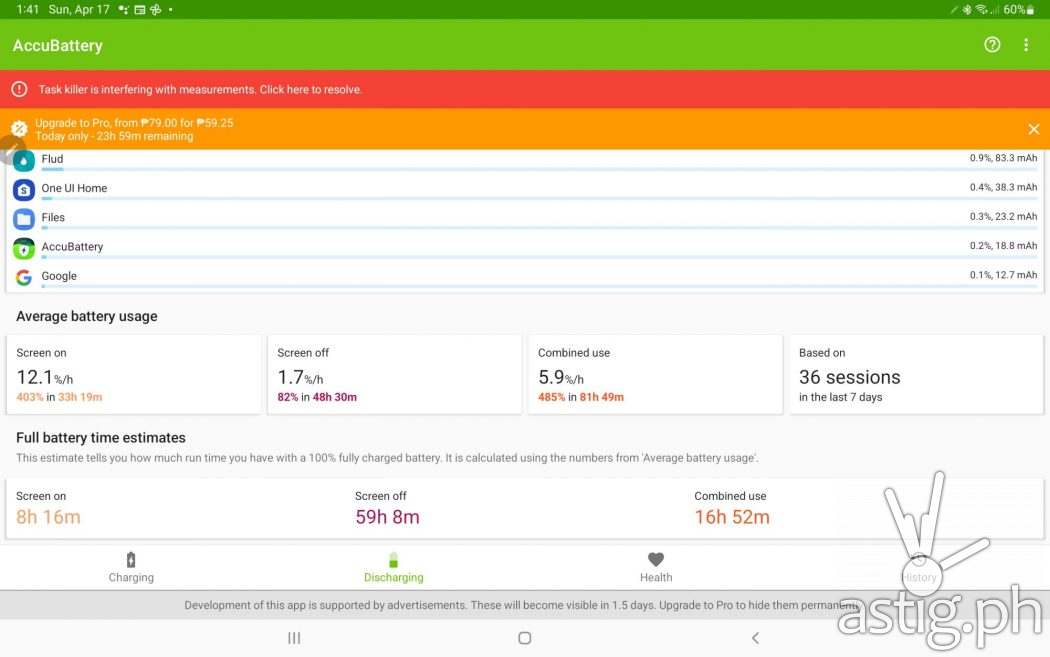 Like its predecessor, the Galaxy Tab S8+ packs a 10,090 mAh battery that can be charged at 45W. It takes about an hour and a half to juice it all the way up to 100%. We find it really impressive considering we have phones with half the capacity that take about as long to charge.
According to AccuBattery, our average screen on time comes to around 8 hours 16 minutes, which was slightly lower than what we have hoped for but still remarkable, since the average user will not exactly be using the device with the screen turned on the entire day.
A more likely scenario would be similar to our combined usage, which goes up to 17 hours – that's a day and a half of battery life, and we don't even have to try to conserve battery life.
Verdict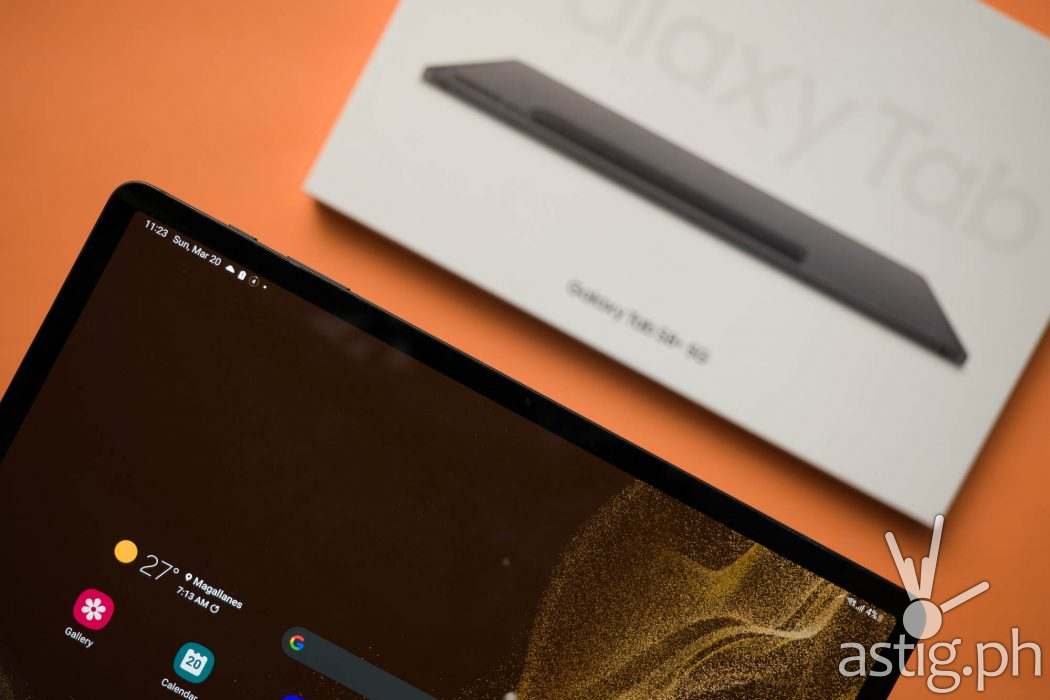 We waited two years for the new SAMSUNG Galaxy Tab S8 Series to come out, so our expectations were understandably high. While the Galaxy Tab S8+ offers major performance upgrades over the Galaxy Tab S7+, it is functionally and even aesthetically similar.
So if you're coming from the Galaxy Tab S7+ or an iPad Pro, we recommend going for the much bigger Galaxy Tab S8 Ultra instead. That way, you get all the performance benefits of the Galaxy Tab S8+ in addition to having a bigger screen, more battery life, and dual selfie cameras.
If use the tablet to draw, you will also get the benefit of lower latency at 2.8ms on the Ultra compared to 6.2ms on the Plus. Latency tests have shown that the S Pen on the Tab S7 is comparable or even better than the Apple Pencil 2. We can only imagine how much better it could be on the Galaxy Tab S8 Ultra.
However, if you are coming from an older tablet, or if you need an ultra-portable workstation to complement your desktop or laptop, the Galaxy Tab S8+ is a powerhouse that leaves all other Android tablets in the dust.
From a purely performance perspective, you can't get any better than Qualcomm's 4nm Snapdragon 8 Gen 1 running on a 120Hz display with 8GB of LPDDR5 memory.
Then you have that HDR10+ Super AMOLED display running at 2.8k which turns it into a portable TV that you can take with you anywhere.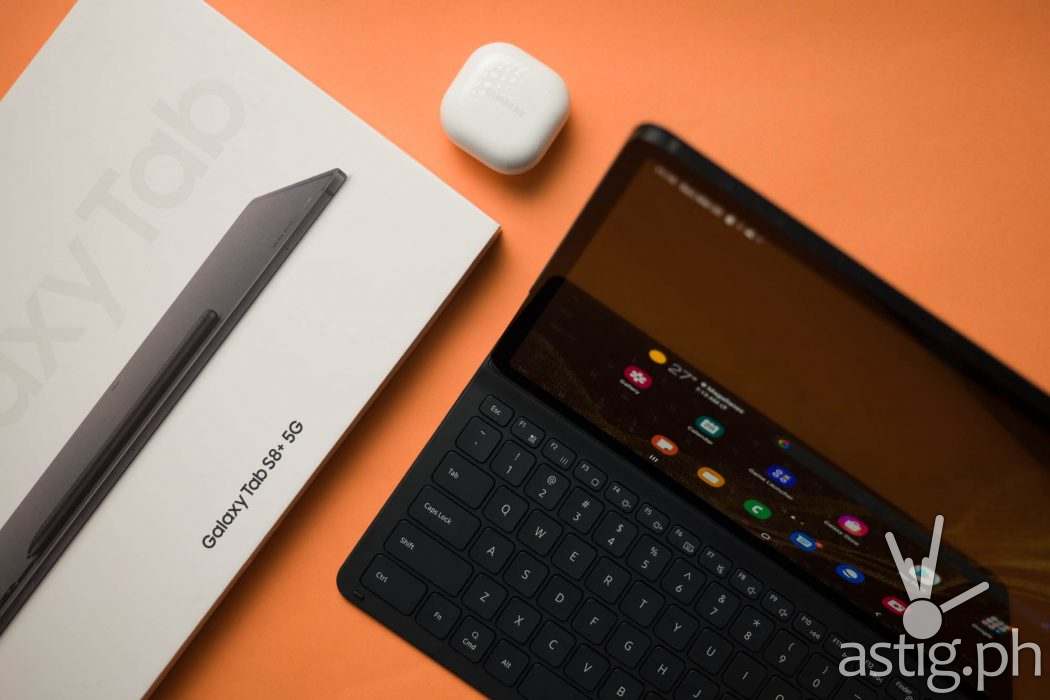 Hardware is only one part of the equation – the Galaxy Tab S8+ derives a lot of value from utility: WiDi support, DeX, and S Pen elevate it from a simple Android tablet into an actual workstation, one that can potentially replace a Windows laptop or a MacBook. It can definitely replace a Chromebook.
The only downside is its price tag: Php63,990 falls within OLED laptop territory, so we really would have wanted a major improvement to make the Tab S8+ stand out. An extra selfie camera or LED flash would be low-hanging fruits, and an upgrade to 4K resolution would certainly make headlines.
SAMSUNG Galaxy Tab S8+ technical specifications (Philippines)
Display: 12.4 inches; 1752 x 2800 pixels; 120Hz Super AMOLED
SIM: Single SIM (nano-SIM, dedicated slot)
OS Android 12, One UI 4.1
Chipset (SoC): Qualcomm Snapdragon 8 Gen 1 (4nm)
CPU: Octa-core (1×3.00 GHz Cortex-X2 & 3×2.50 GHz Cortex-A710 & 4×1.80 GHz Cortex-A510)
GPU: Adreno 730
Memory (RAM) + storage (ROM): 8GB+256GB
Expansion: microSDXC (dedicated slot)
Main camera (rear): 13MP f/2.0 (wide), 6MP f/2.2 (ultrawide)
Selfie camera (front): 12MP f/2.4 (ultrawide)
Connectivity: 2.4/5 GHz Wi-Fi 802.11 b/g/n/ac/6e; Bluetooth 5.2 A2DP, LE
I/O: USB Type-C 3.2, magnetic connector
Biometrics: Under-display fingerprint sensor, Samsung DeX Wireless
Features: Quad stereo speakers (tuned by AKG), Samsung S Pen
Battery: 10,090 mAh; 45W fast charging
Colors: Graphite, Silver, Pink Gold
Price (Philippines): Php63,990