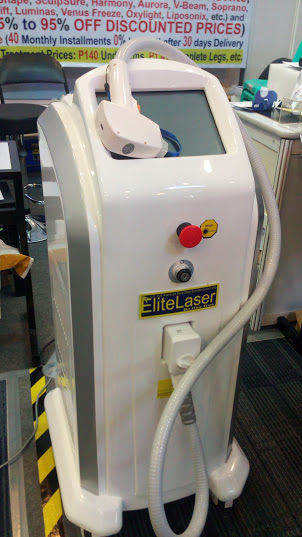 The wellness and beauty industry have grown so much hype and development through the years it is reeking billions of dollars that is why a lot of business and other beauty-related opportunities are readily available left and right, front and center. 
We were recently invited to this year's staging of PhilBeauty 2019 International Philippine Beauty Expo that
opened to the beauty traders, suppliers and other beauty-related businesses last June 4-5, 2019 at the SMX of Mall of Asia.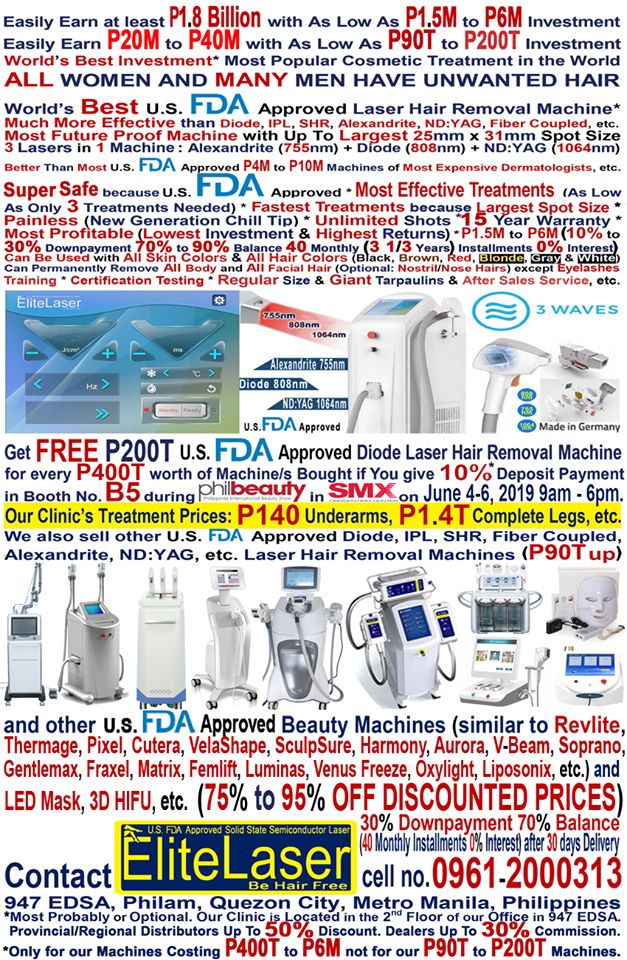 In the hundreds of local and international beauty and beauty-related booths inside the trade expo grounds, ELITE LASER Be Hair Free caught our attention!
So if you want to be free from unwanted hair, this is your solution! Spa's salon's and other derma clinics can avail of their mid-range and high end machines or equipments.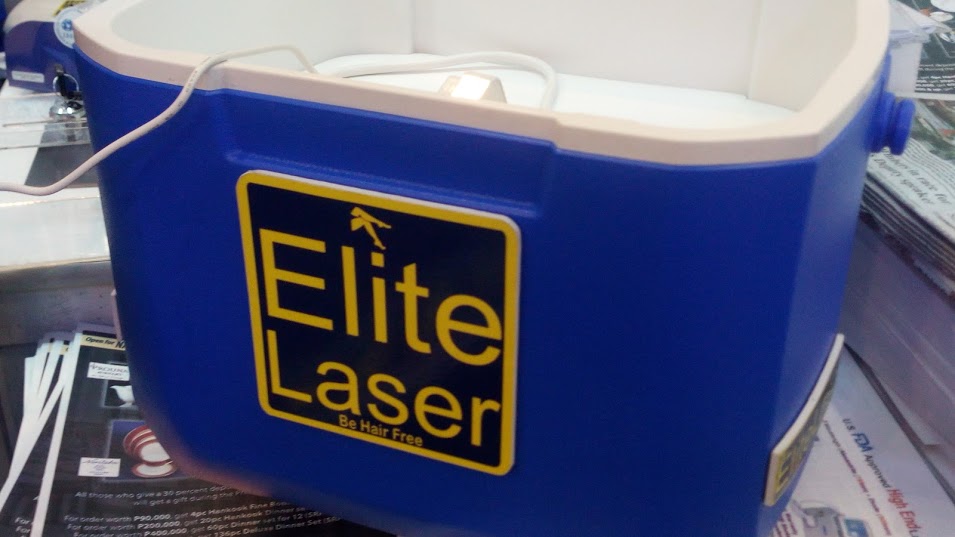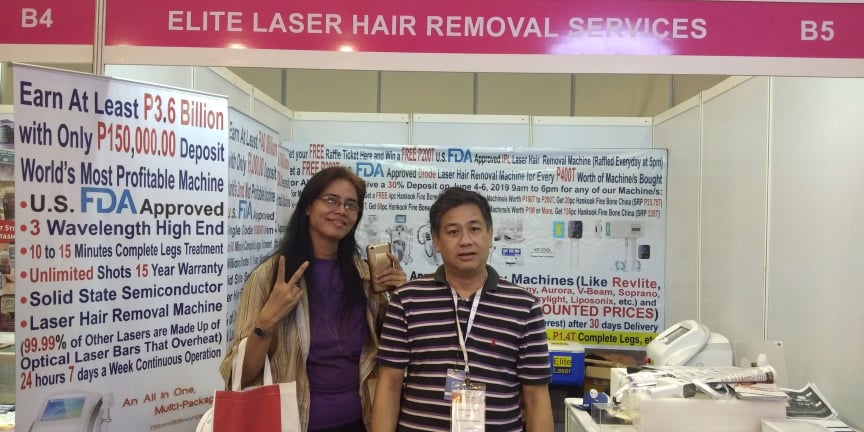 We also met up with the owner, Mr. Mortimer "Morty" Florendo Cordero who indicated that their laser machines are US FDA Approved, which is considered one of the most difficult and ultimate approving agency in the US. But it is all worth it especially if the quality and credibility of their products are concerned.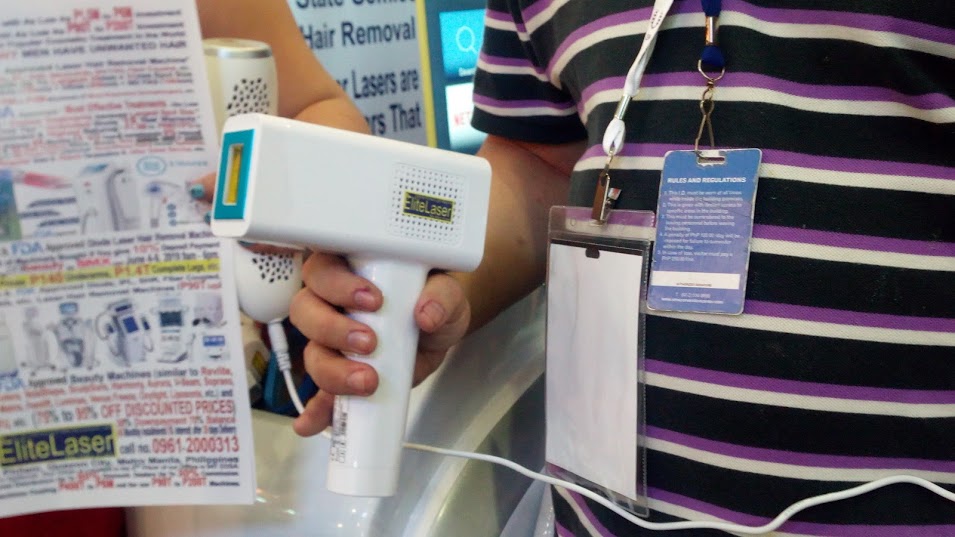 Whether the customer buys are purchases their P1.6M or the more affordable P5,000 worth of laser unit for their derma clinics or stores, it is still worth it depending on what variety of services are offered.  The buyer undergoes training for correct usage and other helpful tips.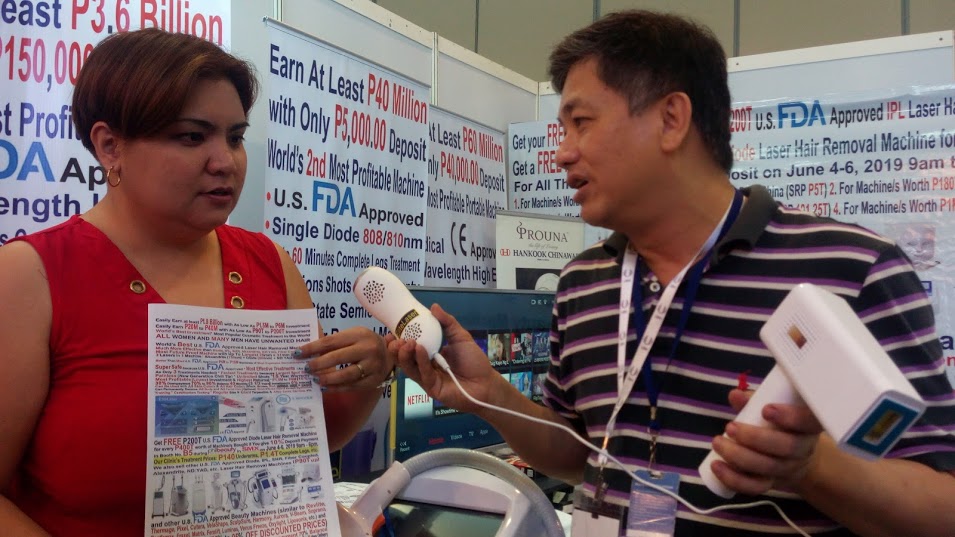 Blogger Associate Ms Donna interviews Mr Morty for her own blogsite.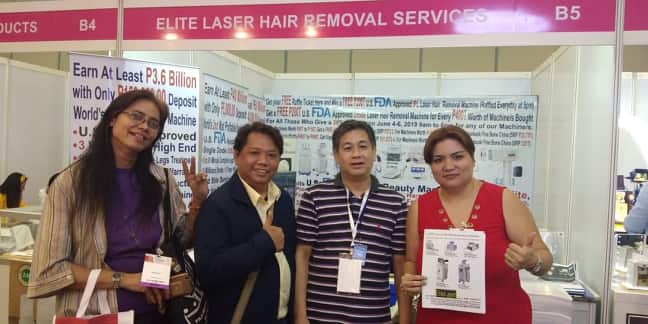 with fellow blog associates Ross for Wazzup Pilipinas, Elite Laser's Mr. Morty and Ms Donna for Gandang Negosyo. 

Contact for more info Elite Laser/ Cell no 09612000313
Office address 947 EDSA Philam, Quezon City, Metro Manila, Philippines.