PHILIPPINES – University of the Philippines Economics Society successfully held The Rundown 2019 senatorial forum on Thursday February 28 at the GT Toyota Hall in UP Diliman. The event featured 16 senatorial candidates for the upcoming May 2019 election. Present at the event were Neri Comenares, Samira Gutoc, Ka Leody De Guzman, Agnes Escudero and Pilo Hilbay.
On the audience side, more than 600 students came to listen to the senatoriables discuss their platforms. As a critical and youth-oriented senatorial forum, the program tackled a variety of important issues such as the war on drugs, militarization in Mindanao, women and youth empowerment, political party system and anti-dynasty reforms, environmental policies, economic reforms and many more.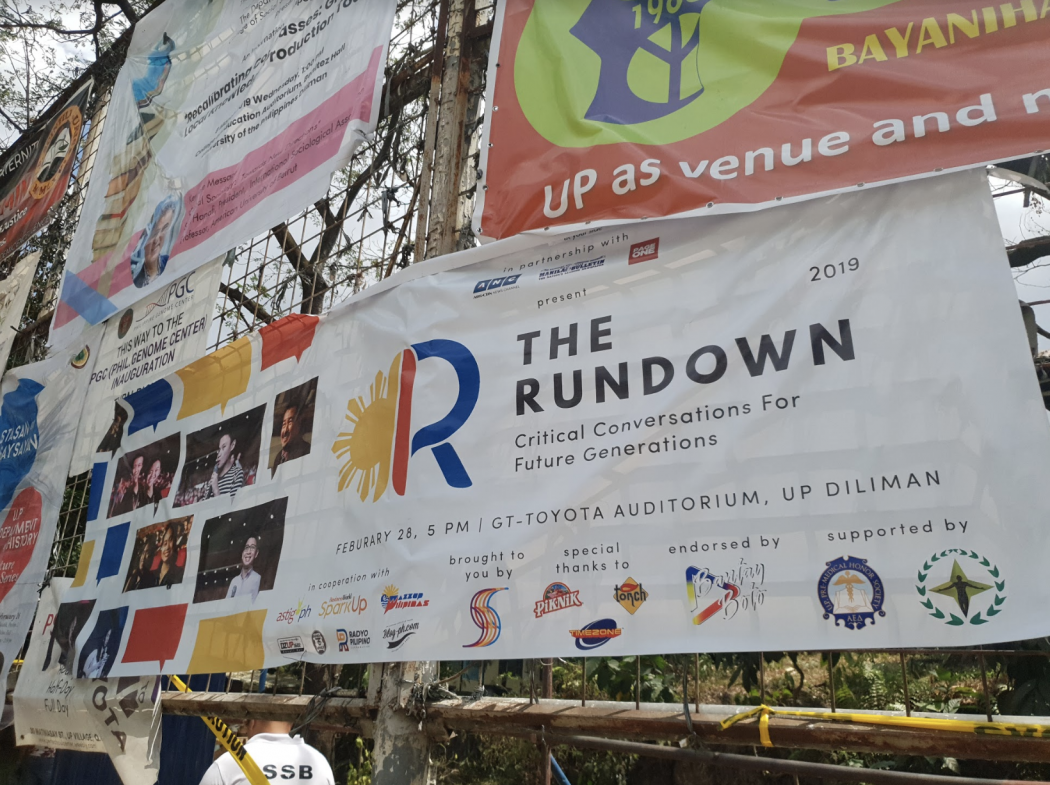 These issues were tackled through a panel discussion, a yes and no portion, and a student's Q.A. Overall, the forum was able to give students a first-hand look into the platforms of these senatorial candidates along with their stances on several of the nation's most pressing issues.
To learn more about the event, visit the Rundown Facebook page at facebook.com/TheRundownSenateElectionsForum