A CLUB Like No Other!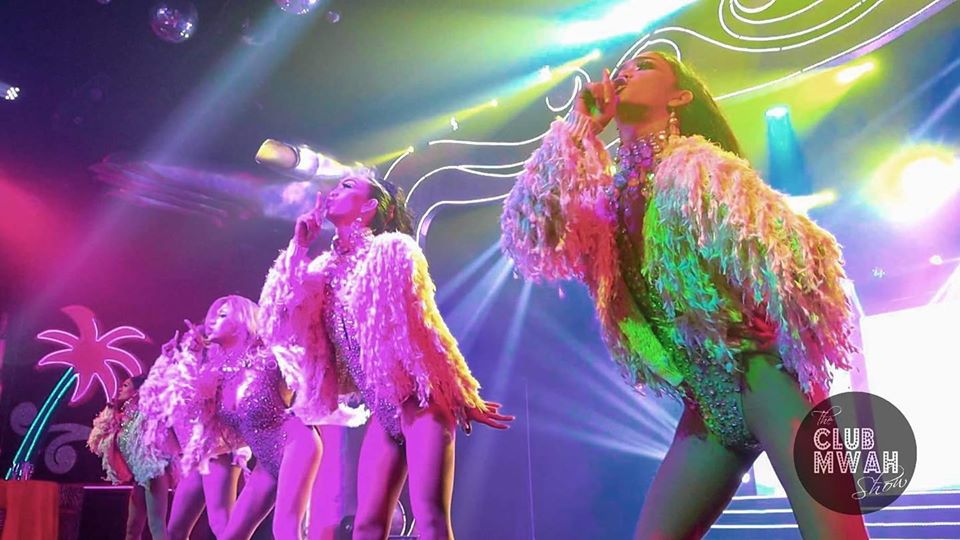 I first heard of Club Mwah! from Master Showman Kuya Germs aka German Moreno for his TV shows in GMA 7.
There, he would always guest them so they can showcase to a wider audience their world class rendition of broadway versions of classic song numbers.
They have been doing this since the early 2000 in 2003.
But I was not able to see them perform yet Live until Leap Day February 29 where I indulged to a kind invite by fellow blogger & media associate, Sir Robert Silverio.
Club Mwah! is your 17 year old go-to place if you want the feels of MGM Grand in Las Vegas, USA or broadway in The Big Apple.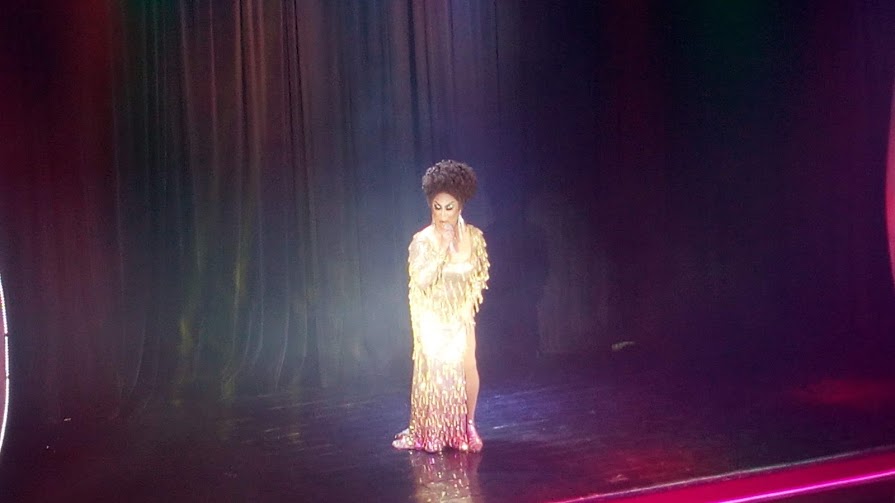 For at least an hour and a half, I was entertained by the exciting and beautiful Follies de Mwah! The production design and costumes alone were lavish and high end blasting with utter glitters shimmering splendid,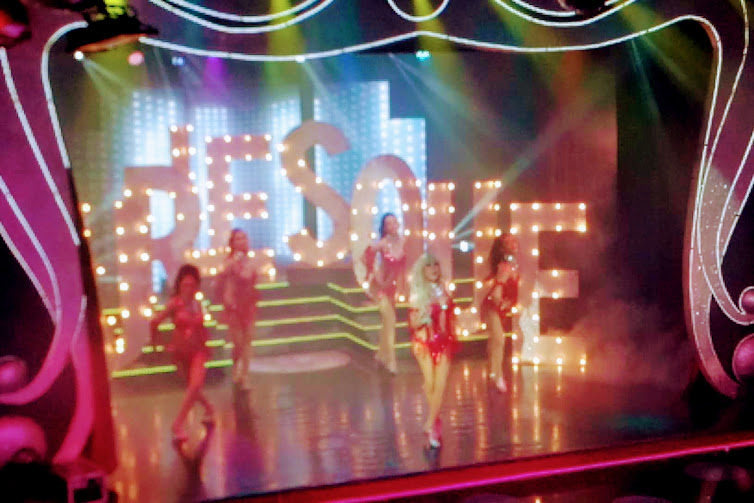 It was nice hearing and seeing  'Chicago', 'Rock Me Amadeus', 'Dream Girls' and Tina Turner song numbers got rendered. And the production team has not scrimped on lavish costumes, props and stage designs!
The Club Mwah! stage is turned into a glittery Vegaswood!
Your entrance fee to the show of P750 is super worth it plus even more!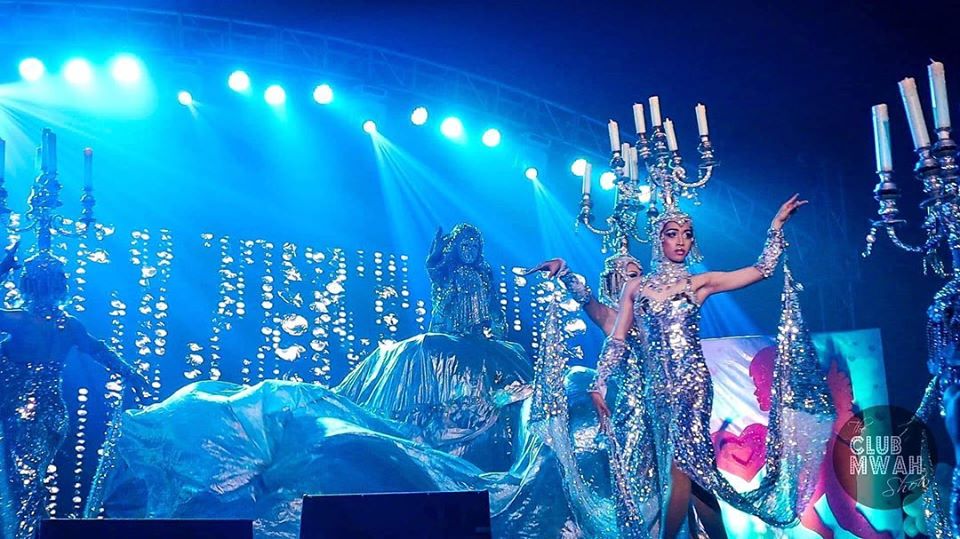 I am a broadway and pop world fan that's why the set list of the Follies de Mwah! are all familiar to me and I could not help but sing along to it's popular tunes. Same thing the crowd and audience were doing. Guests mostly family, friends and they come in groups which makes the Club Mwah experience really wholesome and time worthy.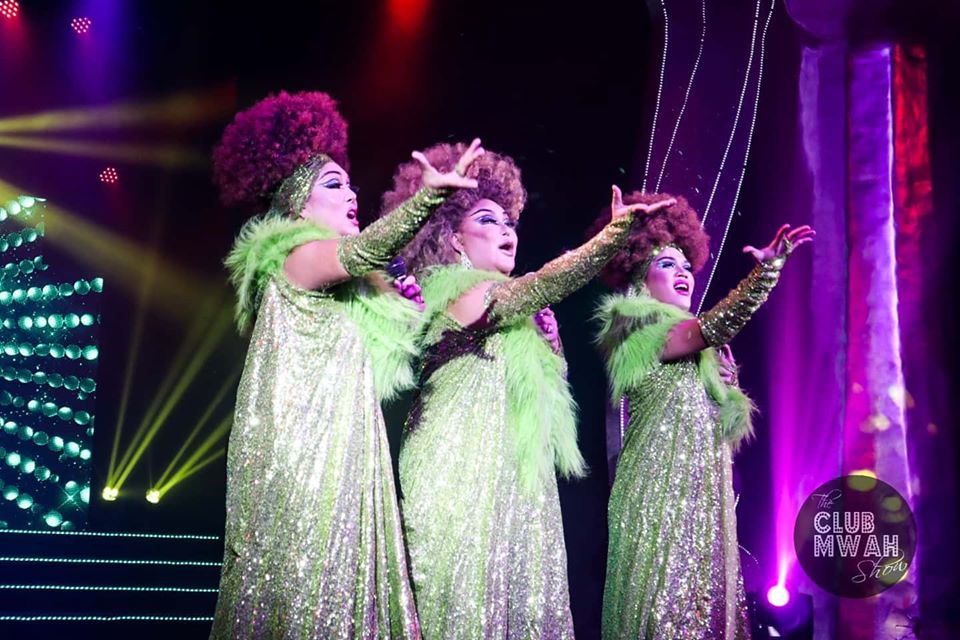 Later we learned that the direction, production and costume design, choreography and other production duties are courtesy of the multi-talented tasker Cris Nicolas as shared by club owner and manager Pocholo Malilin and business partner to Cris for more than 30 years now! Congratulations for I am in awe!
The star of Club Mwah! Cris belts out in mean fashion and at times literally shakes the place like crazy.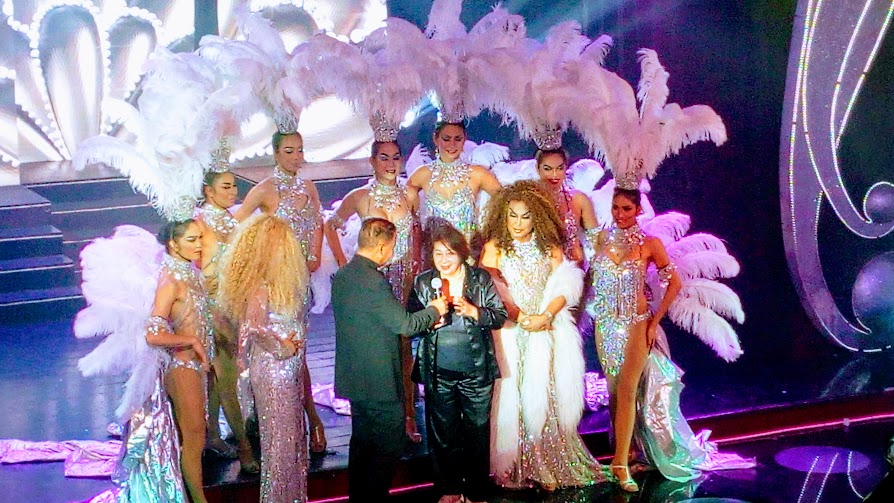 That particular February 29 evening was made even more memorable with the presence of highly respected and ace photographer and regular club visitor Ms. Mandy Navasero who came with her friends who partied the night away with style. I am a fan of Ms Mandy's awesome photo works for a loooong time now. I am happy I got to see her again that sassy evening.
Something to be really proud of and brag about…Club Mwah is a multi-awarded club that has won a lot of citations through the years as you can see in their lobby where some of their trophies and plaques are displayed. Just goes to show that Club Mwah takes fun and entertainment seriously!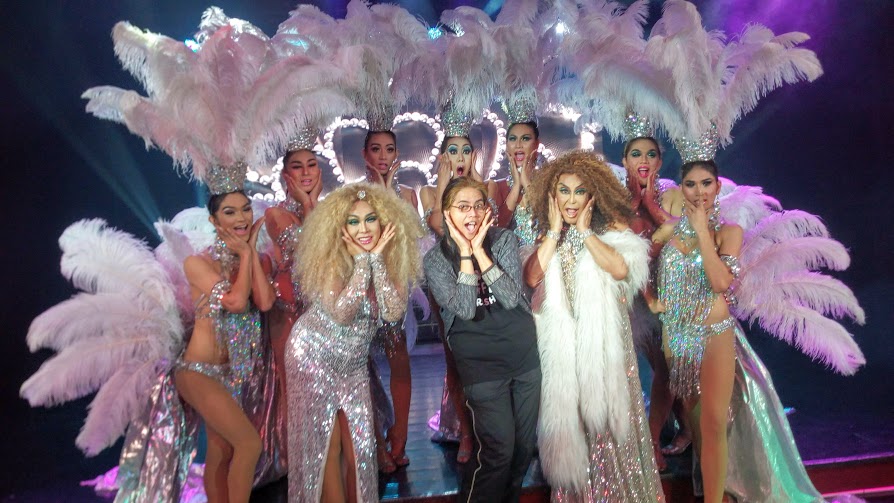 To everyone in Club Mwah!, I really had a great fun time! All my love and WOW to you!
Great photo capture by Sir Robert Silverio – Thank you so much for having yours truly.
Super excited for the coming of COMICO Comedy Bar soon!  🙂
Catch the sexy and talented Folies de Mwah and visit their esteemed venue at:
The Venue Tower
3rd Floor
652 Boni Avenue
Mandaluyong
Tel No.  8535-7943 (for reservation)
Do check out and Like their Facebook Page https://www.facebook.com/clubmwahshow/ for updates and latest promos.