A 20-year-old student and a 29-year-old actress emerged as the winners of the recently concluded Slimmers World Mr.&Ms. Great Bodies competition held at the Newport Performing Arts Theater in Resorts World Manila.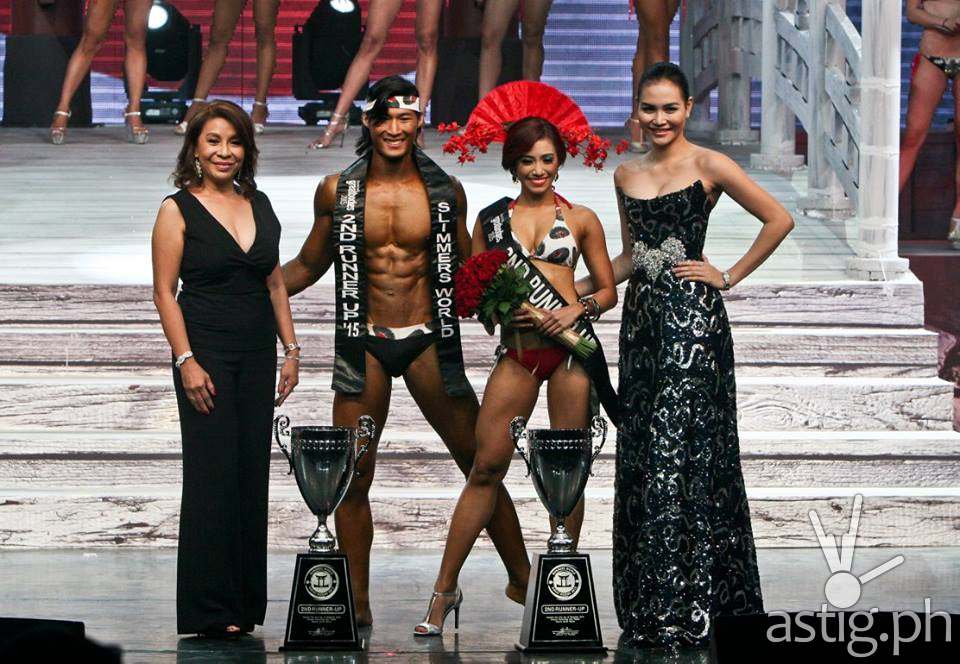 Jan Dominic Hung and Althea Vega won over 15 and 16 contestants respectively to bag the highly coveted titles in the gruelling match thatpromotes health and fitness. Because of their efforts, the two winners will represent the country in the upcoming Fitness Universe Championships in Miami, Florida. By doing so, Althea hopes to prove to the world that Pinoys are passionate and committed when it comes to fitness.
Like the rest, Hung and Vega had to pass the Creative Posing, Aerobics, and Question and Answer portions before winning. They were standouts based on their physique, aerobic performance, stage presence, projection, personality, audience impact, and star quality.
Althea, who also won the Ms. 4Life special award at the early part of the competition held at Teatrino at the Promenade in Greenhills, hails from the Cagayan Valley. She is no stranger to beauty pageants, having won several in the provinces.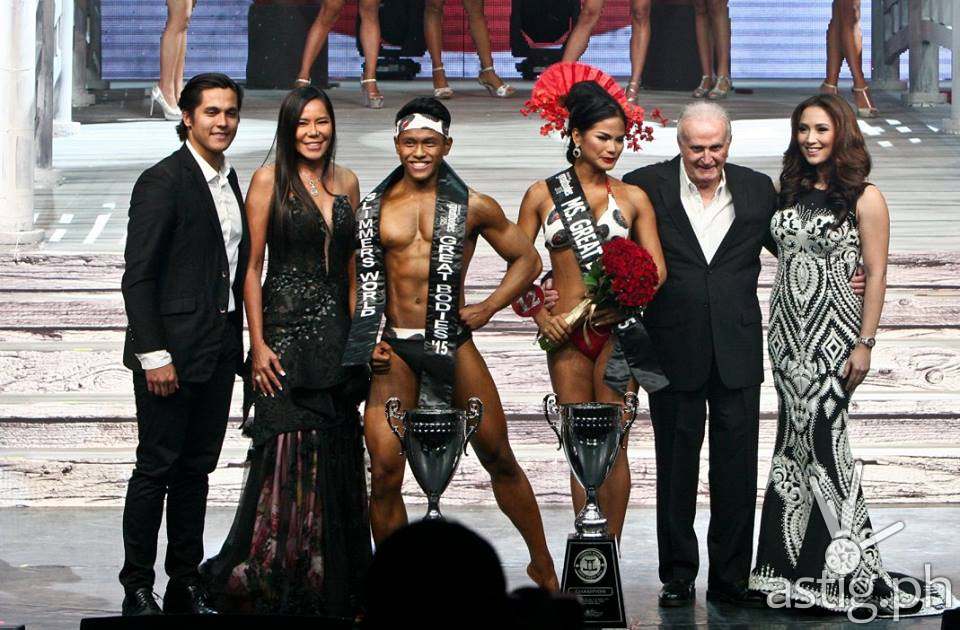 She first appeared in Joel Lamangan's 2008 film "WalangKawala." She has made a name for herself in independent movies likeMes de Guzman's "Diablo", Gil Portes' "BayangMagiliw", and Cesar Evangelista's "Amor Y Muerte."
She can also be seen in Sean Ellis' internationally acclaimed flick "Metro Manila" that garnered rave reviews.Before joining Mr. and Ms. Great Bodies, Althea was part of Ruben Maria Soriquez's award-winning movie "Of Sinners and Saints."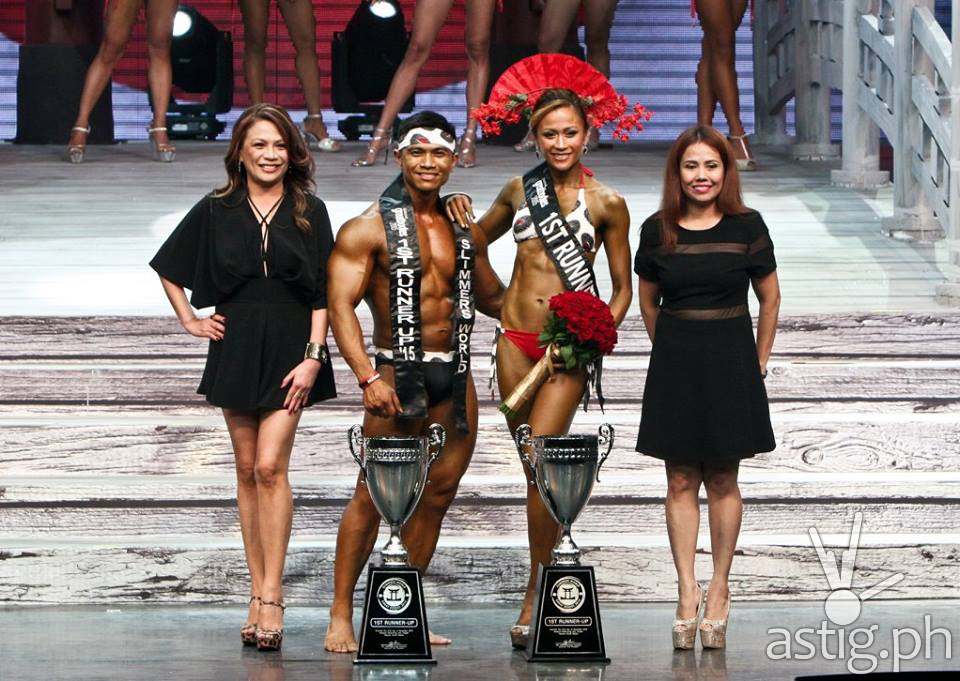 Other winners were restaurateur Manuel Nuezca and make-up artist Maria Tennilyn Franco who were named as the 1st runners-up; and student Cedric Gerard Roxas and certified public accountant Shara Clemente, the 2nd runners-up.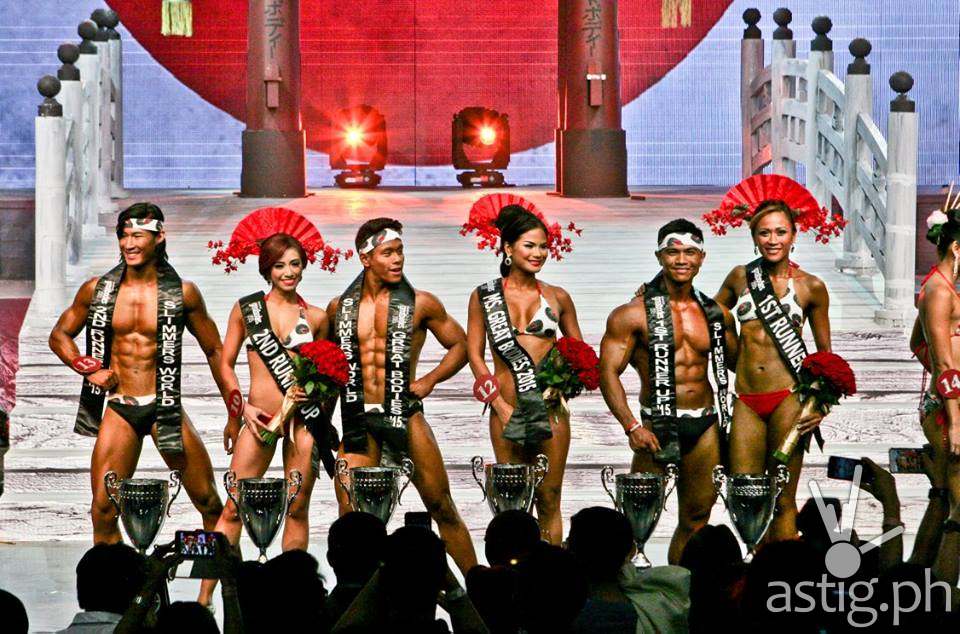 Special awards were also given to businessman Anthony Van Catayong and entrepreneur Pepper Gutierrez (Mr. and Ms. Personality); Hung and Maria Tennilyn Franco (Best in Swimwear); student Nico Joshua Escober and commercial talent Rowena Mate (Mr. and Ms. Photogenic); students Luke Evan Constantino and Jamila Hannah Tiu (Mr. and Ms. Great Skin);Nuezca and businesswoman Andrea PreciosaLagman (Best in Creative Posing); entrepreneur Joseph Michael Antonio and Franco (Best in Aerobics); law student FroiSandel and Jamila Hannah Tiu (Mr. and Ms.Vitamax Choice); and Dolly Halpern (Internet's Most Popular).