Registration has been extended to July 7 for this year's biggest media congress, DLSU Student Media Congress 2014.
Entitled 'Student Media Congress: Empowering Media Catalysts', this 2-day event happening in De La Salle University on July 25 and 26, 2014. The congress aims to empower and encourage 1,100 participants from all over the Philippines in their capabilities as a future media catalyst.
A celebration of the power of media to effect changes in our society, this year's Congress is endorsed by the Commission on Higher Education (CHED).
Day one of the event will feature speakers like Mr. Rico Hizon of BBC, Mr. Mick Atienza of The Philippine Star, Mr. Carlos Rodriguez of ABS-CBN, Mr. Santiago Elizalde of the Manila Broadcasting Company, and Mr. Howie Severino of GMA.
Attendees will fine-tune their skills through various workshops. Online enrollment is from July 14-16.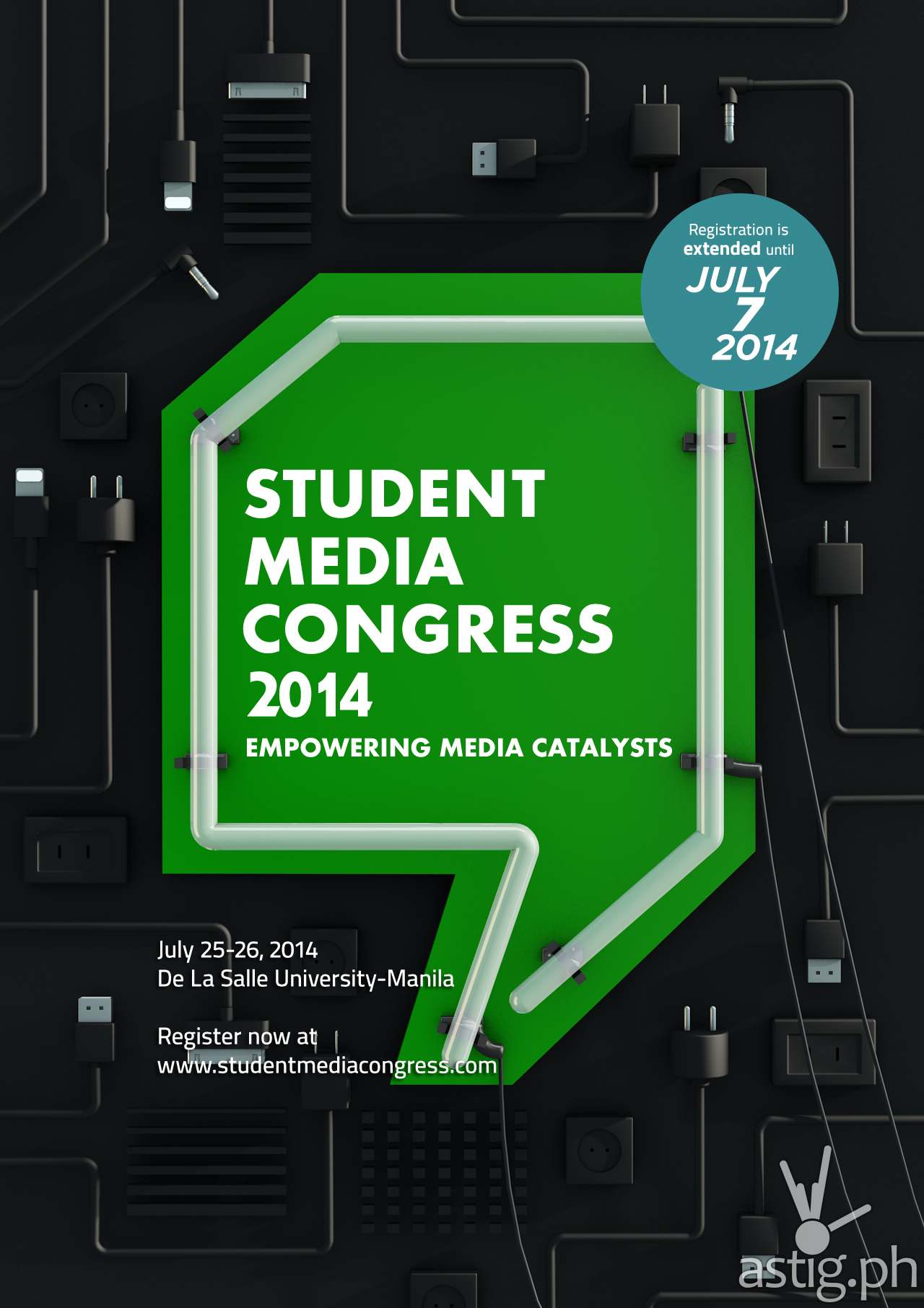 [stextbox id="astig"]Tickets are priced at 1000 PHP. Register for the DLSU Student Media Congress 2014 at http://studentmediacongress.com. You can also contact Pamela Ungco at +63.917 598.2562 or visit facebook.com/dlsusmc[/stextbox]