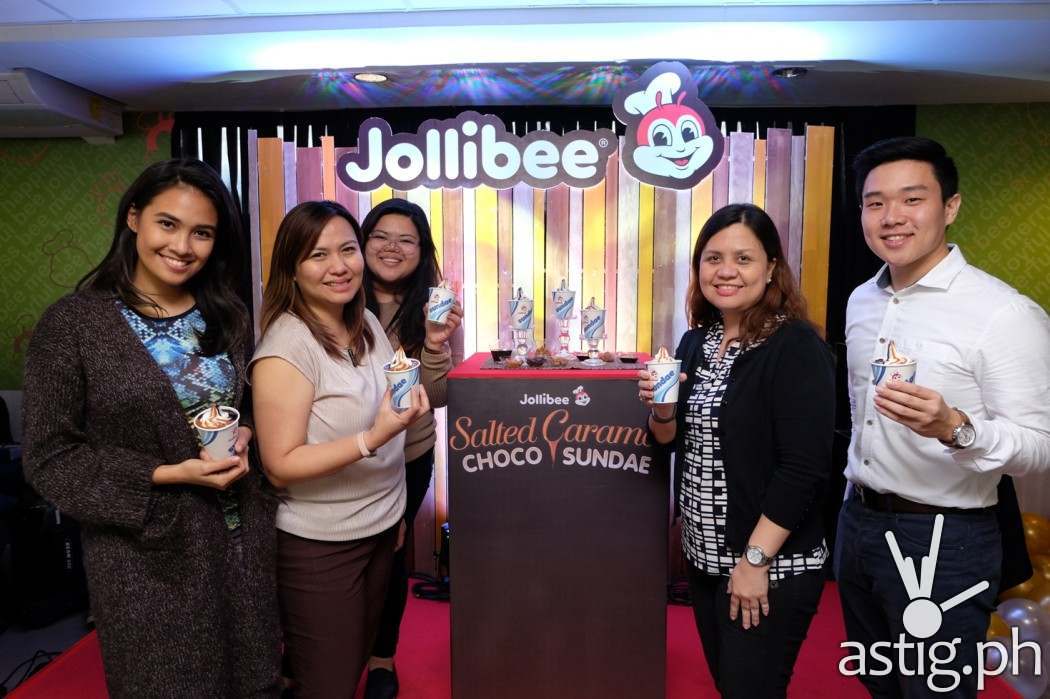 Present from Jollibee Philippines' marketing team to launch the new Jollibee Salted Caramel Choco Sundae are (L-R): Jollibee Philippines' Brand PR Manager Cat Trivino, Marketing Manager for Complementary Products Kay Segismundo, Brand PR Specialist Celina Tan (back), Brand Communications and Digital Director Arline Adeva, and Assistant Brand Manager for Complementary Products Shaun Si.
Summer is here and what better way to beat the heat by giving in to ice cream or a sundae, right?
I first came across the salted caramel flavor a few years back thru a choco bar which included it. I liked the fusion rightaway because the salt element balanced the sweetness of both chocolate and caramel.
And now this has happened too with Jollibee when after careful study and consideration has added another variety to partner it's popular Rocky Road Overload Sundae. Beginning this March 1st, we can now also enjoy their new Salty Caramel Choco Sundae!!! ☺☺☺
This exciting flavor is perfect for those sweet-tooth thrill-seekers who are always looking for something more than their usual sundae experience with more striking flavor combinations, the Salted Caramel Choco Sundae (at P29.00) is the right balance of salty and sweet that could elevate any sundae experience.
"Over the past months, the team has been working on something that brings together two sweet and delectable flavors to elevate your Jollibee Sundae experience," says Jollibee Philippines' Assistant Brand Manager for Complementary Products Shaun Si.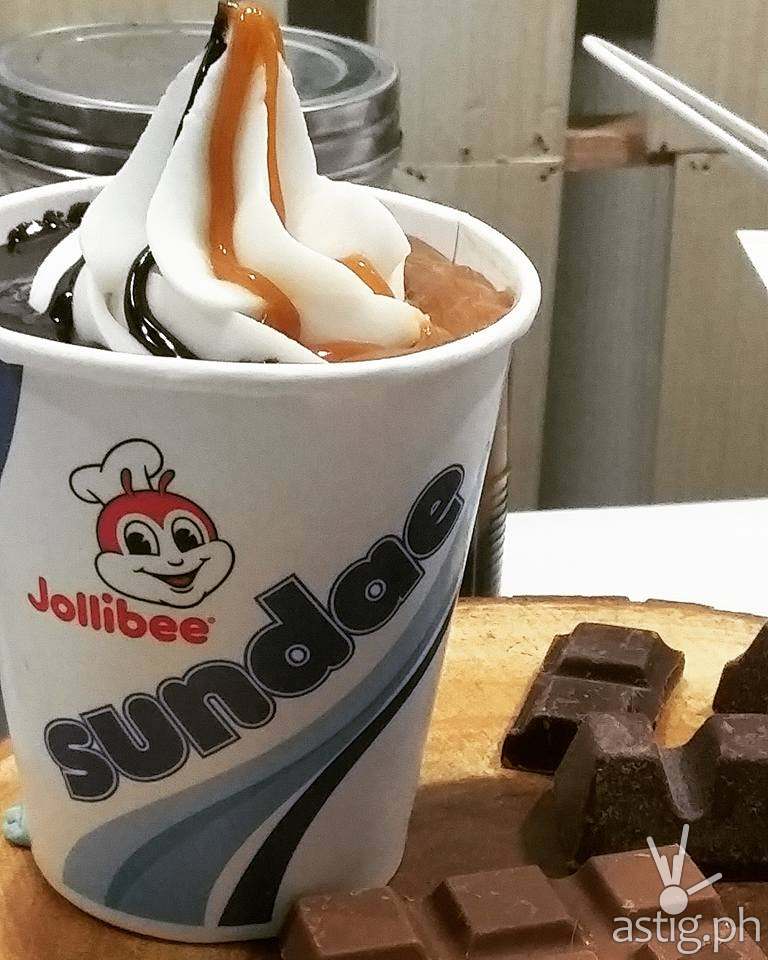 The new Salted Caramel Choco Sundae is now available across all Jollibee stores for dine-in, take out, and drive-thru transactions. You can also add P20 to any of our Value Meals for a mini-serving of this delightful treat.
Your kids and dabarkads will surely enjoy this latest delectable treat to beat the summer heat!
So what are you waiting for? Taste and experience this latest sundae treat that will surely keep you coming back for more, promise!
☺☺☺