Taiwan Excellence returns to take part in the country's largest and longest running trade show for cutting-edge technology, System Integration Philippines (SIP). The event started last Aug 16 and will end on Aug. 18 and held at SMX Convention Center, MOA, Taiwan Excellence will be bringing businesses and brands that have been changing the lives of Filipinos through technological advancement and innovation.   
This year, the award-giving body  bringing along 22 brands, including big-name companies already familiar to the Philippine market such as Acer, Asus, MSI, Transcend, and BenQ. There will be 12 companies with representatives on site for business-to-business transactions and appointments that can take place right in the booth.  
There will be  a number of exciting tech products exclusively available at the Taiwan Excellence pavilion during SIP Philippines at booth no. G01-G05. This year, participants in the seminar and visitors to the booth will be eligible to participate in a raffle draw and win an exciting prize.  
Stars of the showcase
Of all the tech on display at the Taiwan Excellence booth, there are five stars of the show that are sure to draw attention: Acer's Being Signage, Multi-site embedded MCU, SleepBank, Cloud Touch Projector, and the LED Mini Star, all of which are guaranteed to attract an enthusiastic audience.   
Acer Being Signage (ABS) is a revolution in digital display that not only transmits, but also receives and translates data. SleepBank, a boon for those in high-stress environments and situations, promises more and better quality sleep through high-tech Sleep Frequency Technology (SFT). The LED Mini Star is an innovation in illumination, an ultra-slim and lightweight light source that only uses 3.26 watts per fixture. A tiny projector that could change the way we share videos and images, the Cloud Touch Projector is embedded inside a smartphone and boasts of the ability to pair up with other devices, perfect for either a private slideshow or a convention hall presentation. Finally, the AVer SVC500 integrated exclusive multipoint creates a connection between Skype for Business, H.323, and SIP protocols, allowing users to easily connect with with their people in their company around the world, creating a truly integrated global workspace.  
Taiwan Excellence  hosted a seminar last August 16 at 2:00 pm to 5:00 pm on ward.  The seminars will be held at Meeting Rooms 2 and 3 of the SMX Convention Center and will feature seven distinguished speakers discussing  topics ranging from LED lighting to Smart City solutions.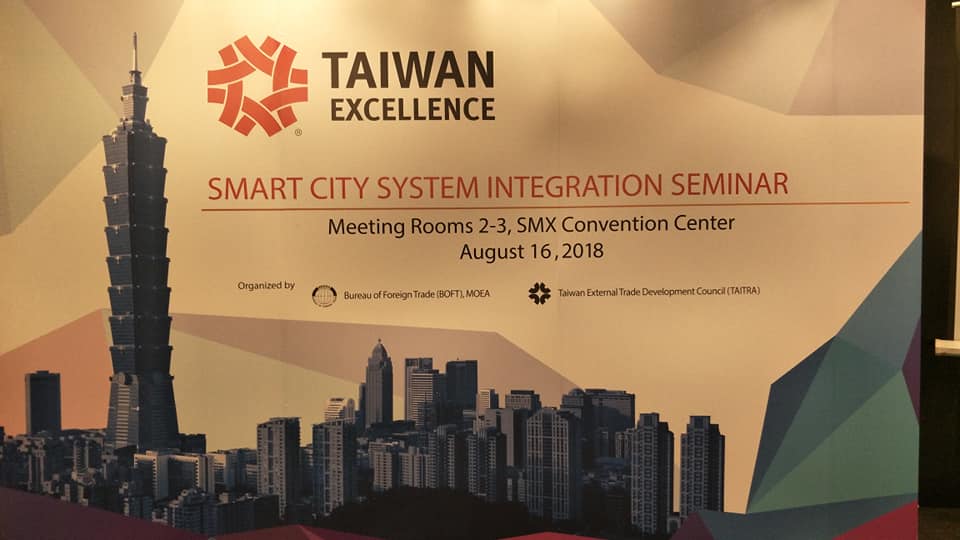 Max Liu, Chief Technology Officer of e-Formula, will discuss The Smart Way of Saving, tackling energy conservation concepts. In particular, his discussion will center on how to improve energy efficiency and management performance.
Yuan Lin, General Manager of  LEIYUEH Enterprise Co., Ltd, will follow Mr. Liu's theme with his discussion, The Smart World of Illumination, touching on the lighting of smart homes and the common misconceptions surrounding the same.
For details and other updates
Visit www.facebook.com/TaiwanExcellence.ph/