There are more to kids than meets the eye. You may think that all they want to do is play, and have fun. The wonderful truth is that they are capable of so much more. Given the right encouragement and inspiration, kids can make a huge impact in their communities and even the world. Tang believes that #KidsGetItDone. This is why Tang is motivating kids by refreshing them with nutritious fruity goodness, so they can make a difference, and be the change they want to see.
Take 9-year old Nicolei for example. For the past two years, she has been collecting plastic packaging from the customers of her family's sari-sari store to make ecobricks. These are recycled plastic bottles stuffed with plastic packaging. Then, she gives these ecobricks to her school and community, to be used as an alternative for hollow blocks.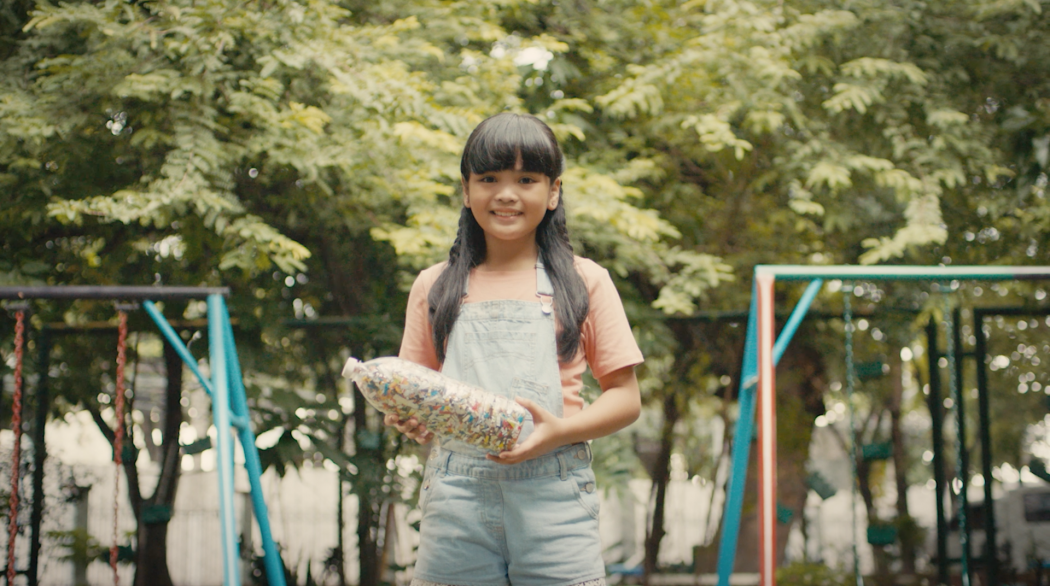 Another example of kids making a difference is Dwine. At a young age of 12 years old, he helps his community by volunteering to give food and water, and helping out at the orphanage. He also spearheads clean and green projects as a member of Sanggunihang Kabataan (SK) project, where he inspired other children to follow suit. "Maraming nangangailangan ng tulong, at para sa akin, kung magtutulong-tulong tayo, makagagawa tayo ng malaking pagbabago. Kahit bata, pwede na tumulong para sa ikabubuti ng iba (Many people need help, and for me, if we help one another, we can make a huge difference. Even kids can help make a better future for others)," Dwine shared.
In a similar case is 12-year-old Anika. Residential fires can be caused by the improper use of liquefied petroleum gas or commonly known as LPG. Anika recently competed in a robotics fair with her innovative entry, the "LifeProtecting Gadget." This is an ingenious gas leak detector made of everyday, simple materials. "Gusto ko pong makatulong sa pagbawas ng disgrasya at makatulong sa aking kapwa. Pinagmamalaki ko ang aking invention, at sana mas maraming bata pa ang tularan ako gumawa ng pagbabago (I wanted to help avoid accidents, and help others. I'm proud of my invention, and I hope more children would follow me in making a difference)," Anika mused about her project.
Another proof that kids can make a difference is 7-year old Alexa. During a time of a dengue outbreak in her community, Alexa invented an anti-mosquito crayon candle, which is also a clever and organic way to recycle old crayons.
Their examples show that empowered kids are on their way to changing the world. That's why Tang wants to help make sure kids are equipped with real fruit goodness, and 100% Vitamin C to strengthen them, so they're ready to take the world by storm.
"Given the right tools and support, we at Tang Philippines believe that kids can make a huge impact in the world," Princess Landicho, Brand Manager of Tang Philippines said. "When we start supporting and encouraging them at a young age, we mold children who are compassionate, and ultimately, the game changers of tomorrow."
Tang believes that empowered kids can make a difference, that #KidsGetItDone. For more information, like Tang Philippines on Facebook.