"Mahalin mo ang Pilipinas nang higit sa 'yong sarili. Pamana sha ni Bathala. Pag-asa ng iyong lahi…"
Mabining Mandirigma is a unique musical staging of the life of the paralytic patriot Apolinario Mabini. We were taught about the lives of our heroes in school but sadly, along the way, as we go about our daily lives and tackle adulthood, we forget. We forget about their life stories, their sacrifices, their greatness. To most of us, they are just chapters…characters in our dust-laden history books.
Mabining Mandirigma is an exquisite reminder of the glorious life that Apolinario Mabini led. It's a reminder of his brilliance, his heart and unwavering courage to fight for our country's independence. A century may have gone and our situation may be different now, but the underlying issues that are burdening us in the present are still very much the same as what Mabini, Rizal, Bonifacio and others fought against years ago. Mabining Mandirigma is a wake up call to us modern people, not to forget the lessons of the past. It wants to inspire us to become our own heroes, to love our country before ourselves and to live our lives serving others.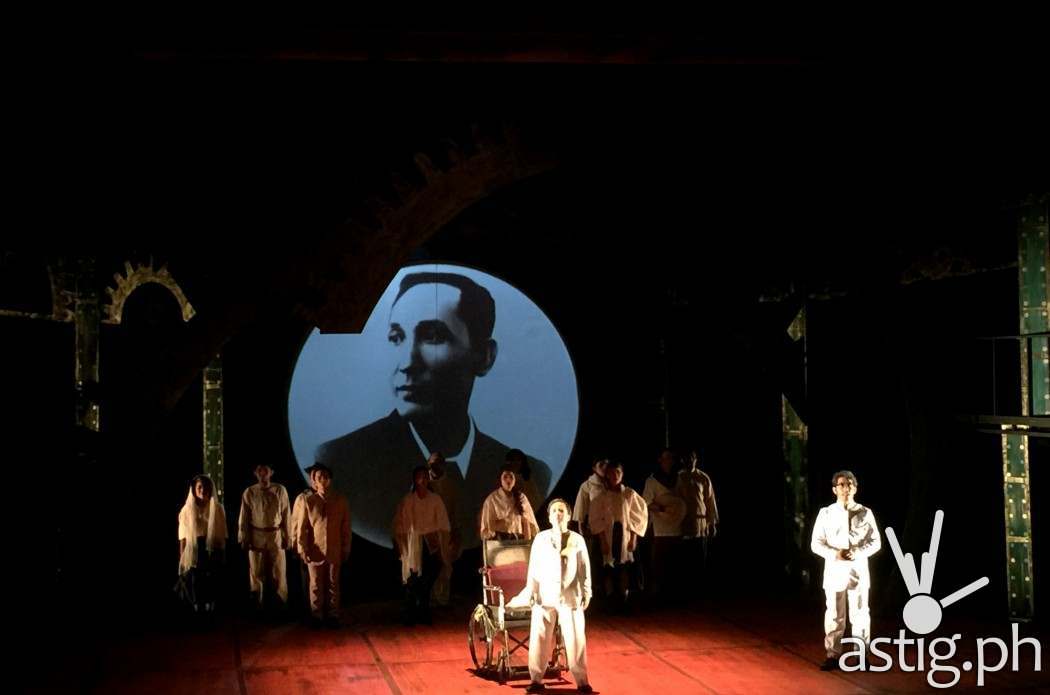 The staging was very entertaining and very far from being cryptic. It's fresh, it's vibrant, it's funny and at the same time, emotional and goosebump-inducing. It took the audience to a roller coaster of emotions. The actors were intense and gave us engaging performances. I had to cry at some point because it was just too intense. Quite memorable are the exchanges between Mabini and Aguinaldo, Mabini and the fictional character 'Pepe' and that of Mabini and his mother. (Hats off to Ms. Liesl Batucan, who portrayed Apolinario Mabini and Arman Ferrer, who played as Emilio Aguinaldo). The moments with the Illustrados, on the other hand were injected with so much wit and comedy to contrast the drama.
The stage design, lighting and other technicalities were on point. It is 'steampunk' in the way the set and the costumes emulate a certain aesthetic era, as well as in the way it attempted to inject anachronous elements like 'fliptopping' and 'selfie' or shall i say 'groupie.' into the 19th century setting. Another noteworthy element is the image projection on stage that tells bits of back stories as the show progresses, so its easier for the audience to chew what is happening.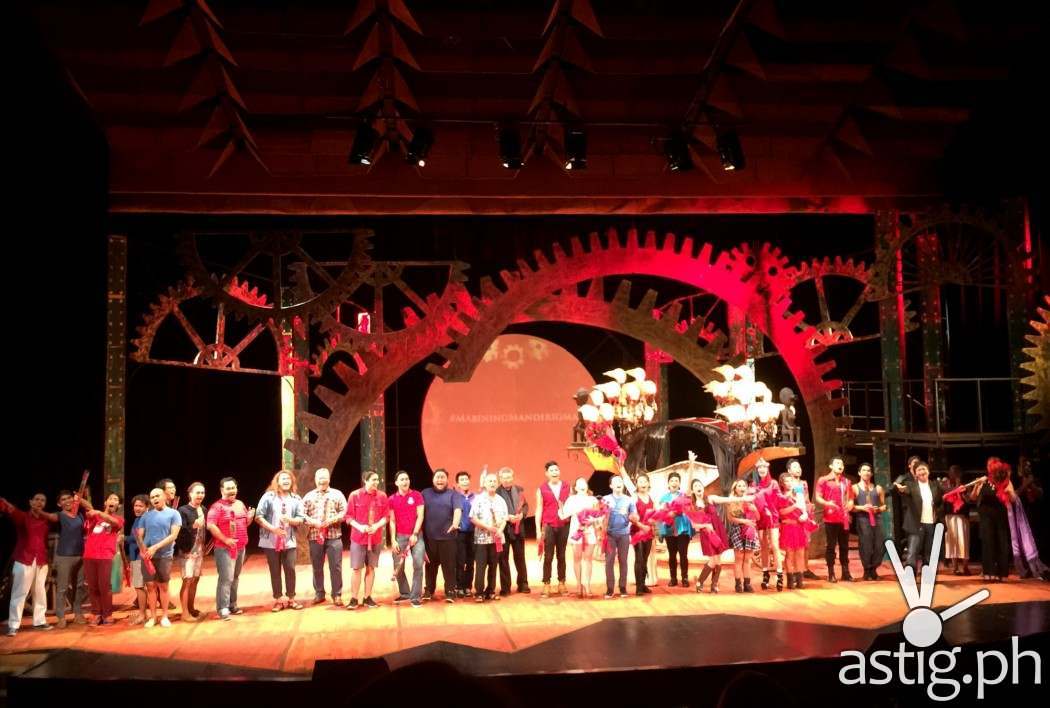 Mabining Mandirigma is directed by Chris Millado, with libretto by Nicanor Tiongson, music by‪ Joed Balsamo‬, choreography by Denisa Reyes‬, set design by Toym Imao, lighting Katsch Catoy‬, costumes by James Reyes, outstandin performances by Liesl Batucan, as Apolinario Mabini, David Ezra‬ who alternates with ‪Arman Ferrer as Gen. Emilio Aguinaldo and the @Tanghalangpilipino cast. 
The musical will run at the CCP Little Theater (Tanghalang Aurelio Tolentino) every weekends from February 19, 2016 until March 13, 2016. Tickets are available at the CCP Box Office and Ticketworld. ‪#‎mabiningmandirigma‬‪#‎apolinariomabini‬‪#‎philippinehero‬ ‪#‎musical‬ ‪#‎theatre‬ ‪#‎dance‬ ‪#‎philippinetheatre‬‪#‎philippinedance‬‪#‎philippinemusic‬ ‪#‎originalphilippinemusic‬ ‪#‎culturalcenterofthephilippines‬‪ #‎philippines‬