PASIG, Philippines – Technology company TCL showcased two of its top products, the highly acclaimed Cityline 1 QUHD TV, and the TCL TitanGold line of air conditioners.
Present at the event were the TCL Dolls, the official cheer dancing group of TCL in the PBA (Philippine Basketball Association). Celebrity couple Troy Montero and Aubrey Miles also graced the event, thankful to TCL for improving their lives at home.
From its humble beginnings as a small joint venture of tape production in the city of Huizhou, China to becoming a formidable international electronics company, TCL is slowly making a dent in the Philippines with its state-of-the-art television known to delivering an immersive picture quality.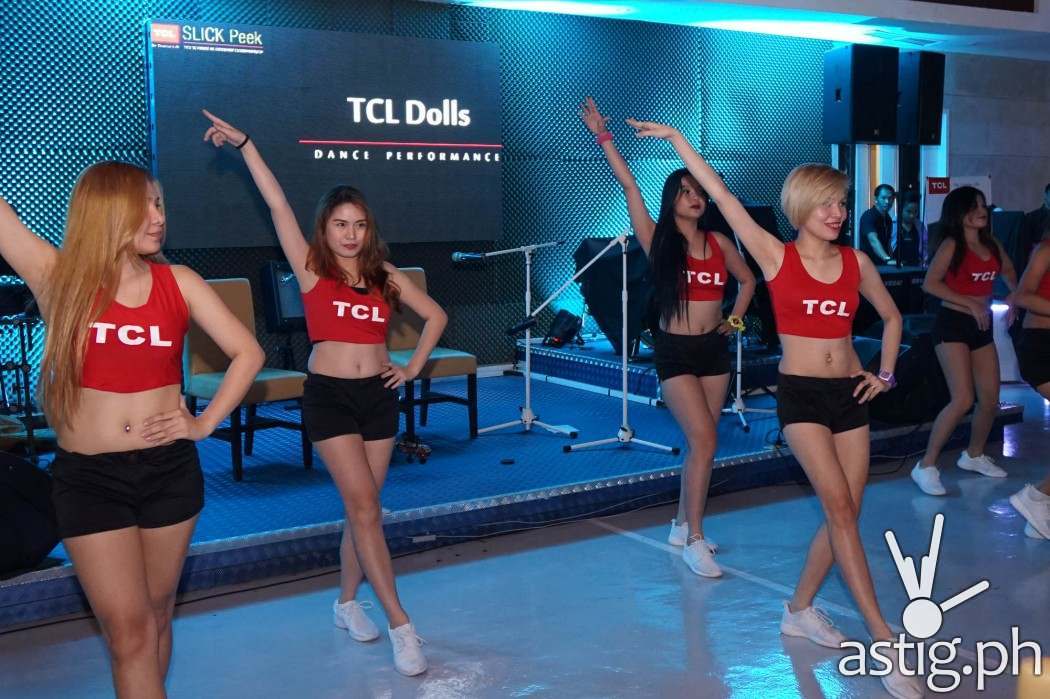 According to IHS Technology, TCL ranked third globally in the first three quarters of 2015, with a market share of 5.7%. In China alone, it has achieved a brand value of 71 billion RMB, topping the country's list of being the #1 TV exporter.
This year, TCL is introducing the first QUHD TV series, a trailblazer in the high-end product category. Equipped with a unique Quantum Dot Display Technology which far exceeds UHD TVs in terms of display effects, definition and color purity, QUHD TV Series attempts to bring the cinematic experience into the household while also offering functional and interactive features in the product.
TCL Cityline 1 QUHD TV
Here in the Philippines, TCL will be launching Cityline 1, one of the primary products of QUHD TV series to be released in the coming months. Available in both flat and curved designs, with sizes ranging from 50" and 55" to 65", it brings together stunning image quality, elegant design, powerful hardware and ultimate entertainment content needed to up the ante of consumer-oriented TV. The product also takes pride of its elegant feel, equipped with a 9.9mm slim screen, metallic body and bezel design.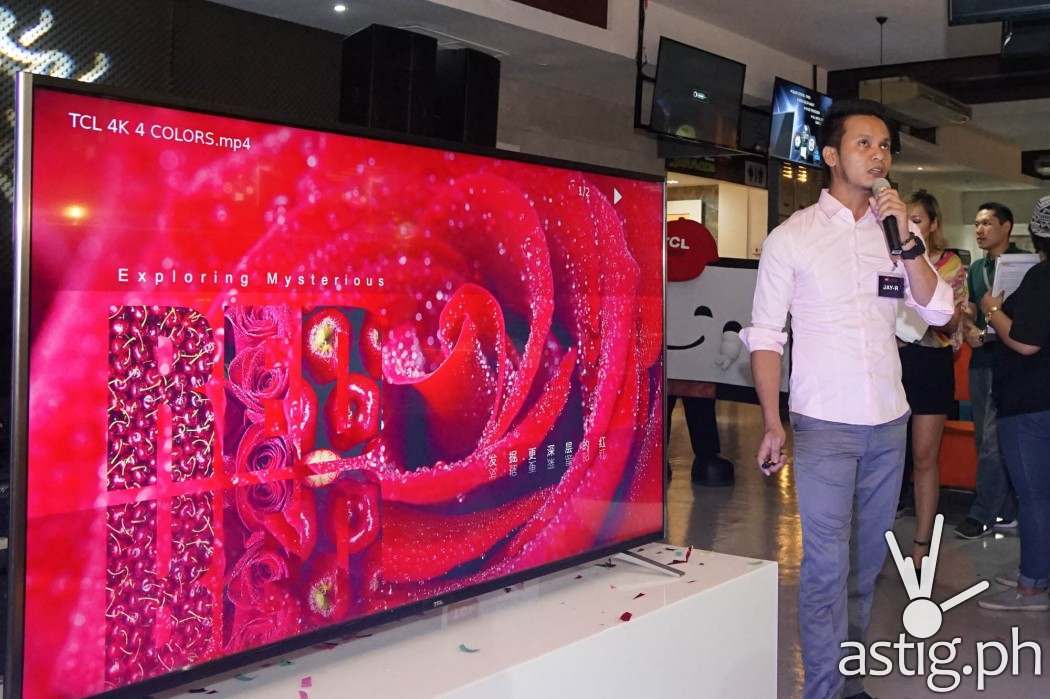 The latest innovation in top display technology will be unveiled soon. For integrated entertainment solutions that combine sleek, upscale design with high-speed functionality, keep an eye on TCL's newest products to be launched soon, as well as its foray into becoming a diversified business through the release of a new product line.
TCL TitanGold air conditioners
For over 16 years in the Philippine appliance industry, TCL has been known to deliver fun and entertainment to the Filipino household with its full array of LED Television line. Now, TCL is bringing The Creative Life to a whole new cool level with its premium selection of TitanGold air conditioners.
Green has been an overrated color in terms of depicting eco- and health-friendliness. Through its "Gold is the New Green" campaign, TCL aims to create a "paradigm shift" by positioning (Titan)Gold not only as a color of luxury, but as the new color of eco- and health-friendliness as well.
Unlike typical air conditioners, TCL TitanGold air conditioners are specially designed with gold-plated aluminum louver fins, ideally built to prevent and withstand extreme rusting and corrosion through their unique hydrophilic properties. The hydrophilicity of these fins enables them to perform a self-cleaning function, leaving no room for mold and malodorous substances; thus, improving the overall atmospheric quality of the room at the same time.
Moreover, TCL TitanGold air conditioners are packed with 5-in-1 Health Filters which consist of Photocatalyst Filter, Silver Ion Filter, Active Carbon Filter, Catechin Filter and a Vitamin-enriching Filter, providing safe and healthy breathable indoor air for you and your family.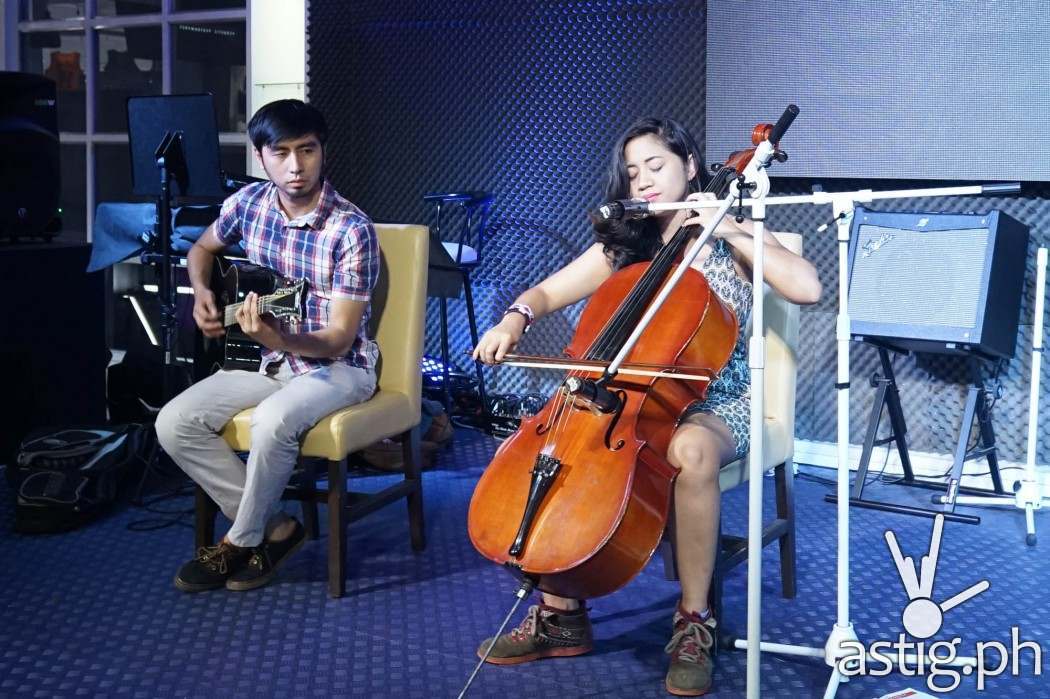 TCL's top-of-the-line air conditioners, the KA Split Type Inverter Series, are equipped with high-quality Full 5D DC components which effectively reduce power consumption by up to 60% at an optimal temperature setting. In addition, TCL Inverter split type air conditioners boast of their high-cooling performance below 0°C, ensuring cooling period at a relatively short time.
These exceptional features surely make TCL TitanGold Air Conditioners at par with the leading brands in the market. Through the years, TCL has been known for offering quality LED TVs at affordable prices. Similarly, the company hopes of retaining this image for its air conditioning product line. Through its premium selection of TitanGold air conditioners, TCL aims to provide cooling solutions fit for the needs of every Filipino household.
TCL TitanGold air conditioner collection consists of the Window Type (Manual and Remote) I Series, Non-inverter Split Type BU Series, and Inverter Split Type KA Series. Window Type I Series is available in 0.8HP, 1.0 HP, and 1.5HP. Split Type BU and KA Series are both available in 1.0HP, 1.5HP, 2.0HP, and 2.5HP.