What is the cheapest, most affordable Android phone that you could get today, and how much would it cost? When TECNO announced that the Spark 6 Go will be priced from Php3,990 we were intrigued. The Philippine market for smartphones is highly competitive – not only are we crazy about smartphones, but price plays a huge factor in the purchasing process.
So the price alone should be enough to catch people's attention and seeing what they did with the Pouvoir 4, we're excited to see what TECNO can offer at such a low price point.
Read on as we review the TECNO Spark 6 Go.
READ: TECNO Pouvoir 4 review: INSANE 7-inch display, 4-day battery life!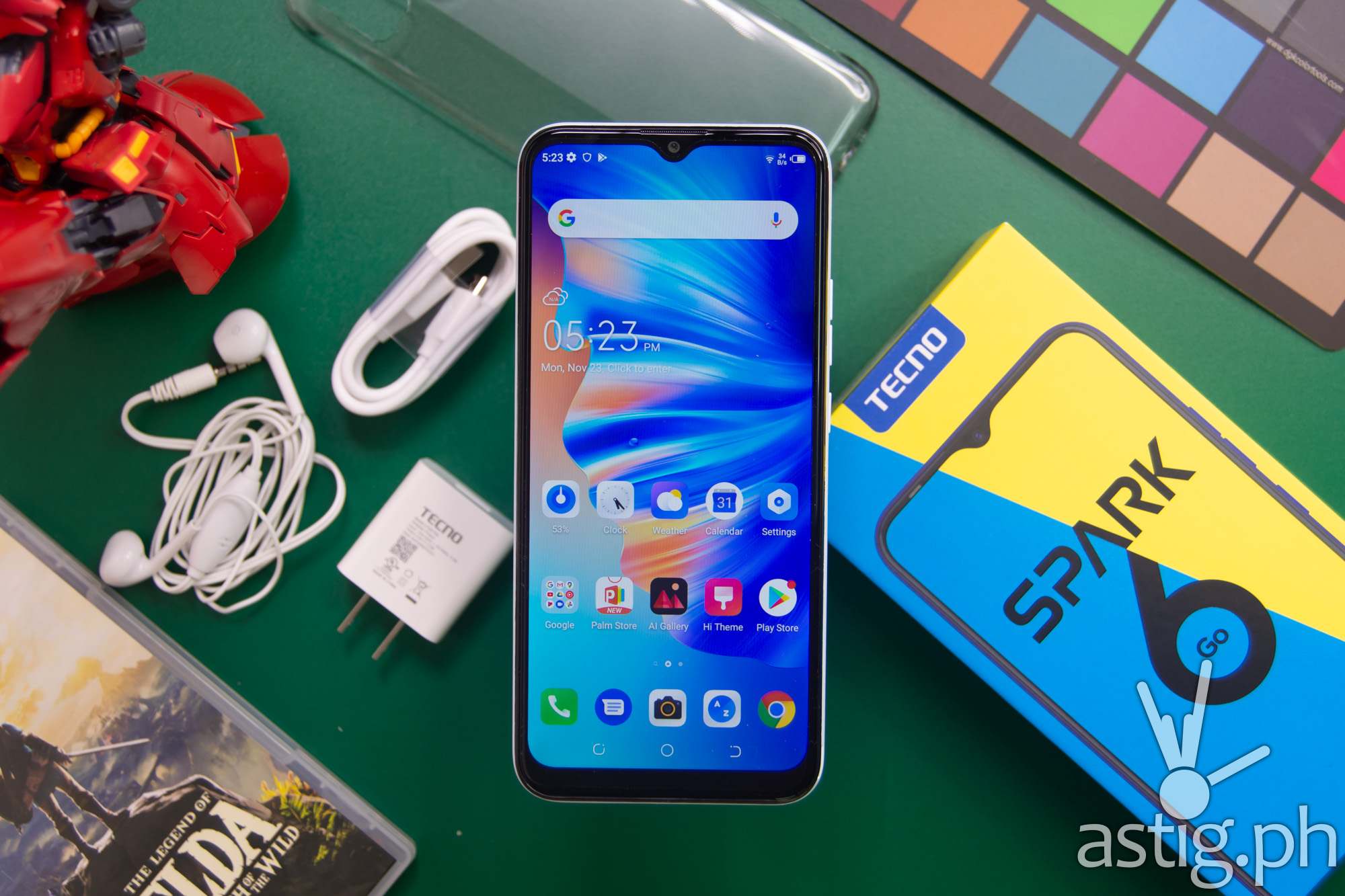 TECNO Spark 6 Go specs
Display: 6.52″; 720 x 1600 pixels; IPS LCD
SIM+expansion: Dual Nano SIM, microSD (dedicated slots)
OS Android 10.0 (Go edition), HiOS 6.2
Chipset (SOC):  Mediatek Helio A20
Camera: dual 13MP + depth sensor (rear); 8MP (front)
Battery: 5,000 mAh (non-removable)
Price (Philippines): Php3,990 (2GB+32GB) / Php5,490 (3GB+64GB)
Build quality, display
The TECNO Spark 6 Go comes in an unassuming blue and yellow package containing the phone, documentation, a transparent hard case, charging adapter, Micro USB cable, and a wired headset. The phone itself is gorgeous – TECNO really knows how to make devices that look and feel more expensive than they actually are.
Its 6.52-inch IPS LCD display has a dot-type notch in the middle, resolution of 720 x 1600 which is pretty standard for 2020. The chin is a little thick compared to the top which again, is the current standard, so we can say that the front design meets the current baseline. Image quality and brightness is great for a budget device. Viewing angles are good, although there are clear signs of bleeding along the edges at lower brightness levels. It doesn't bother us, and it shouldn't bother most of you either.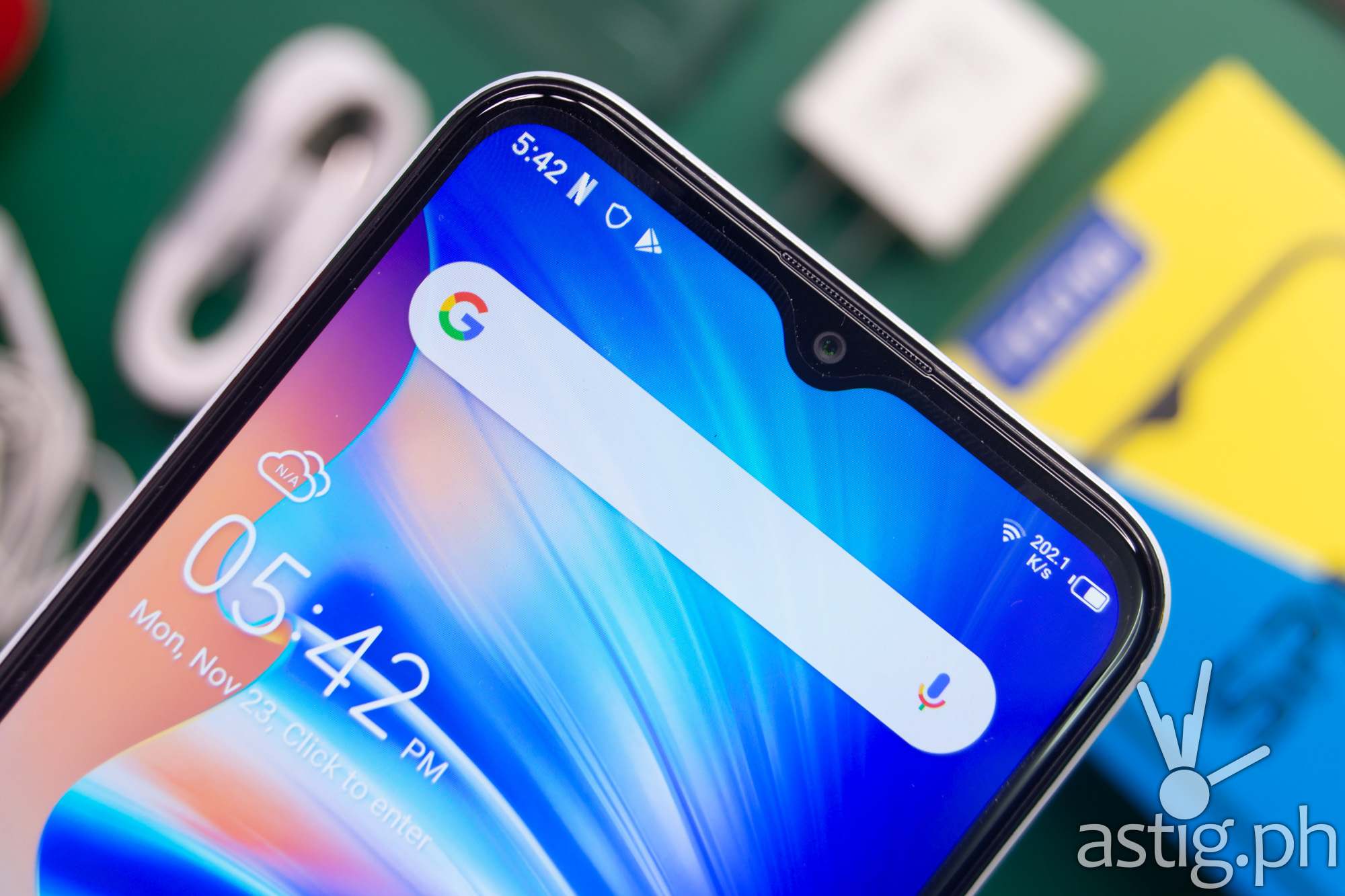 It comes with Gorilla Glass 3 to protect the digitizer, as well as a pre-installed screen protector on top of that to keep the screen from casual wear and tear.
Also, we noticed that the digitizer itself is quite thin, and the bezels appear to have a 2.5D-ish taper which makes it feels smooth overall. As a result, we have a comparably thinner, smoother device that's easier to handle compared to other similarly-priced phones.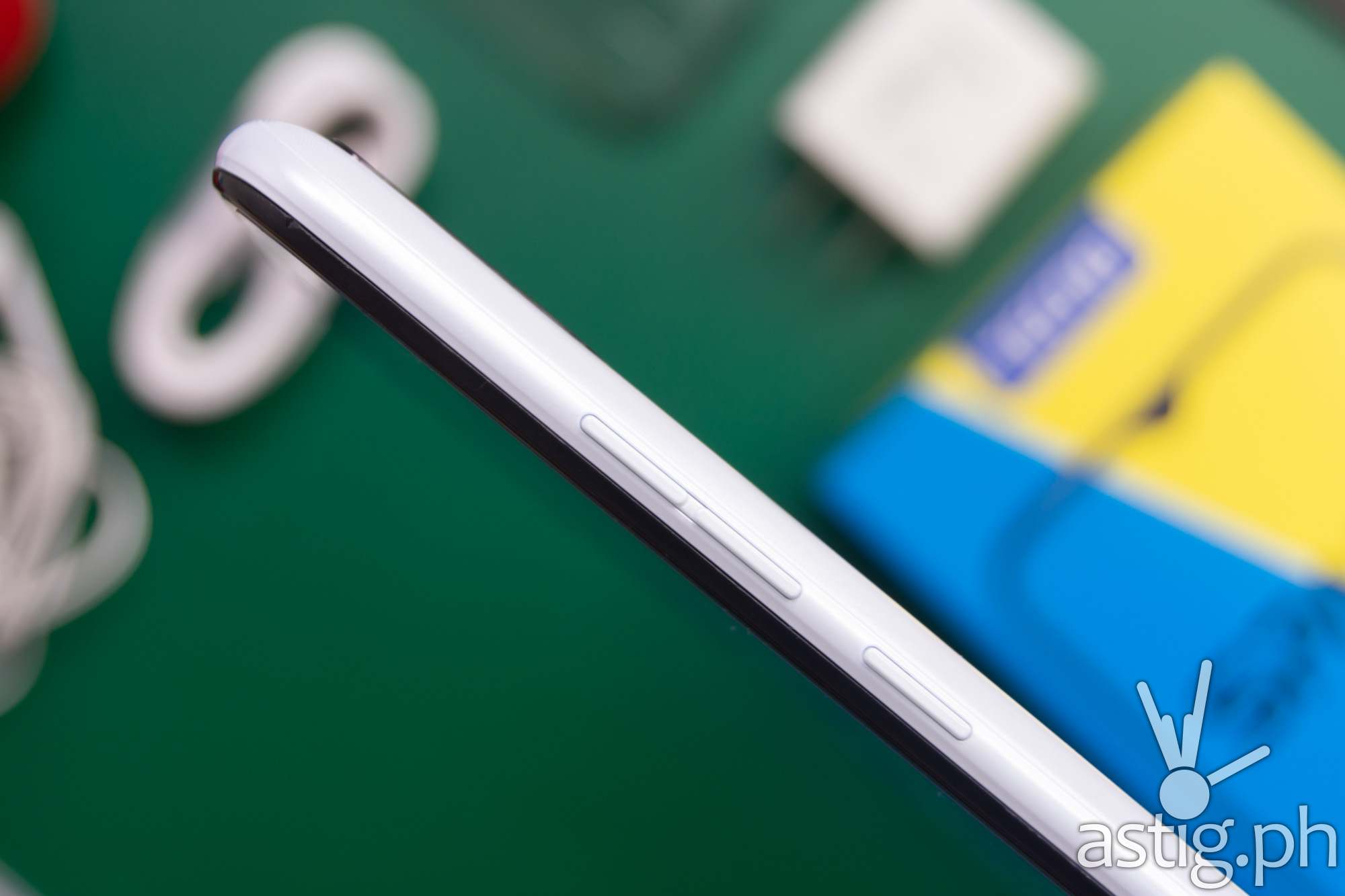 As mentioned earlier it also looks good, and that's mainly because of the multi-coated, textured plastic back which gives the illusion of movement when using the phone. The top is slightly glossy and smooth, but it doesn't smudge as easily as phones with glass or "glasstic" finish.
It has a rectangular camera module that mimics the look of more expensive smartphones, but it's really just a dual camera system with a flash in the middle with the text "DUAL CAMERA" written beside it. It could have easily been smaller, but I guess that's out of style nowadays.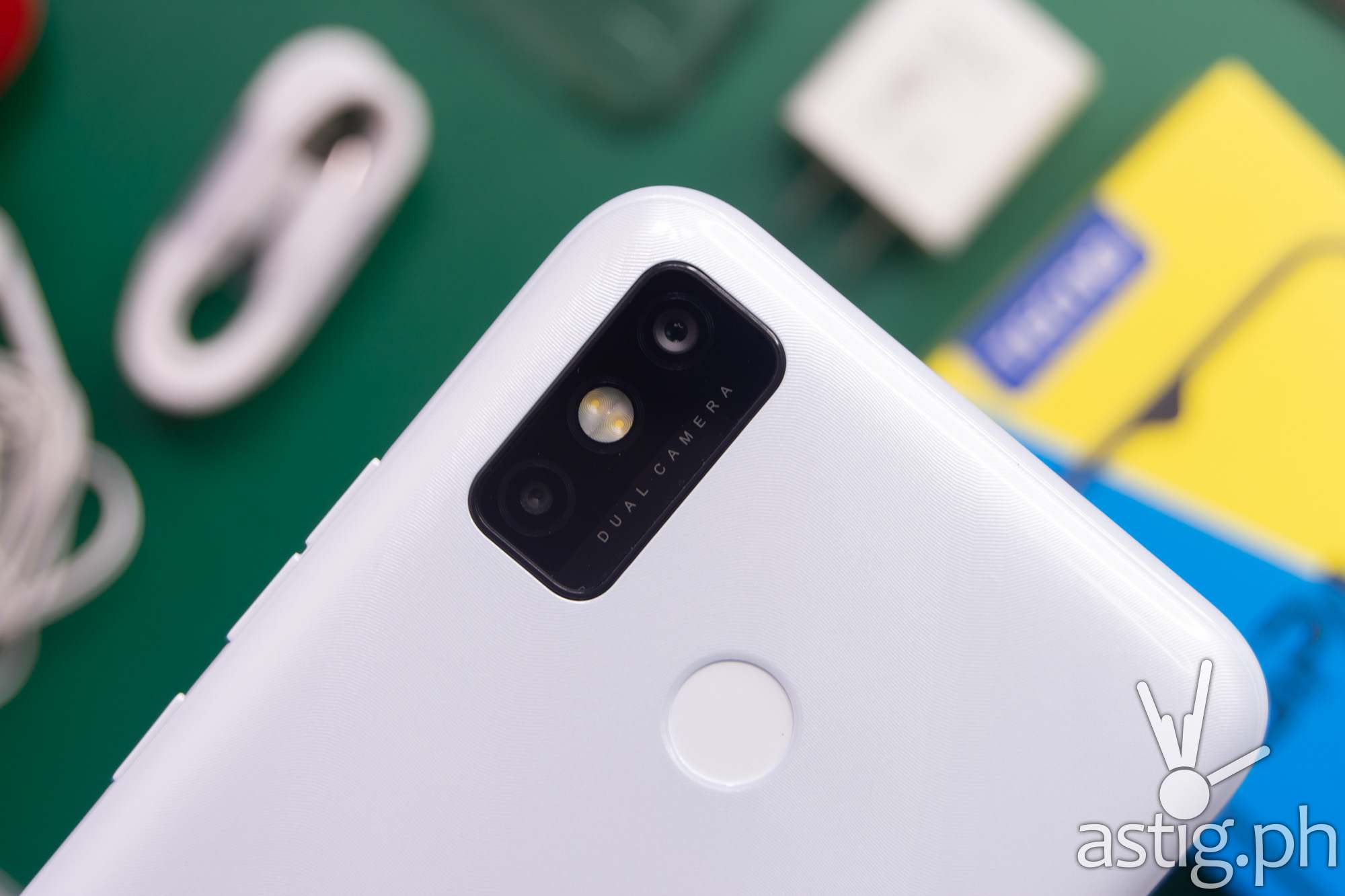 A rear-mounted fingerprint sensor is right beside it, while the bottom part has a vent for the rear-mounted loud speaker.
The most interesting bit, however, is the case – which, lo and behold, can be removed to give access to two SIM slots and a single micro SD slot. A thin metallic layer keeps the battery from being easily removed, with a warning printed over it telling us not to remove the battery.
So while you can remove the back cover, the 4,500 mAh battery module is still technically non-removable, though there's nothing keeping you from taking a screw driver and exposing it, possibly voiding your warranty in the process.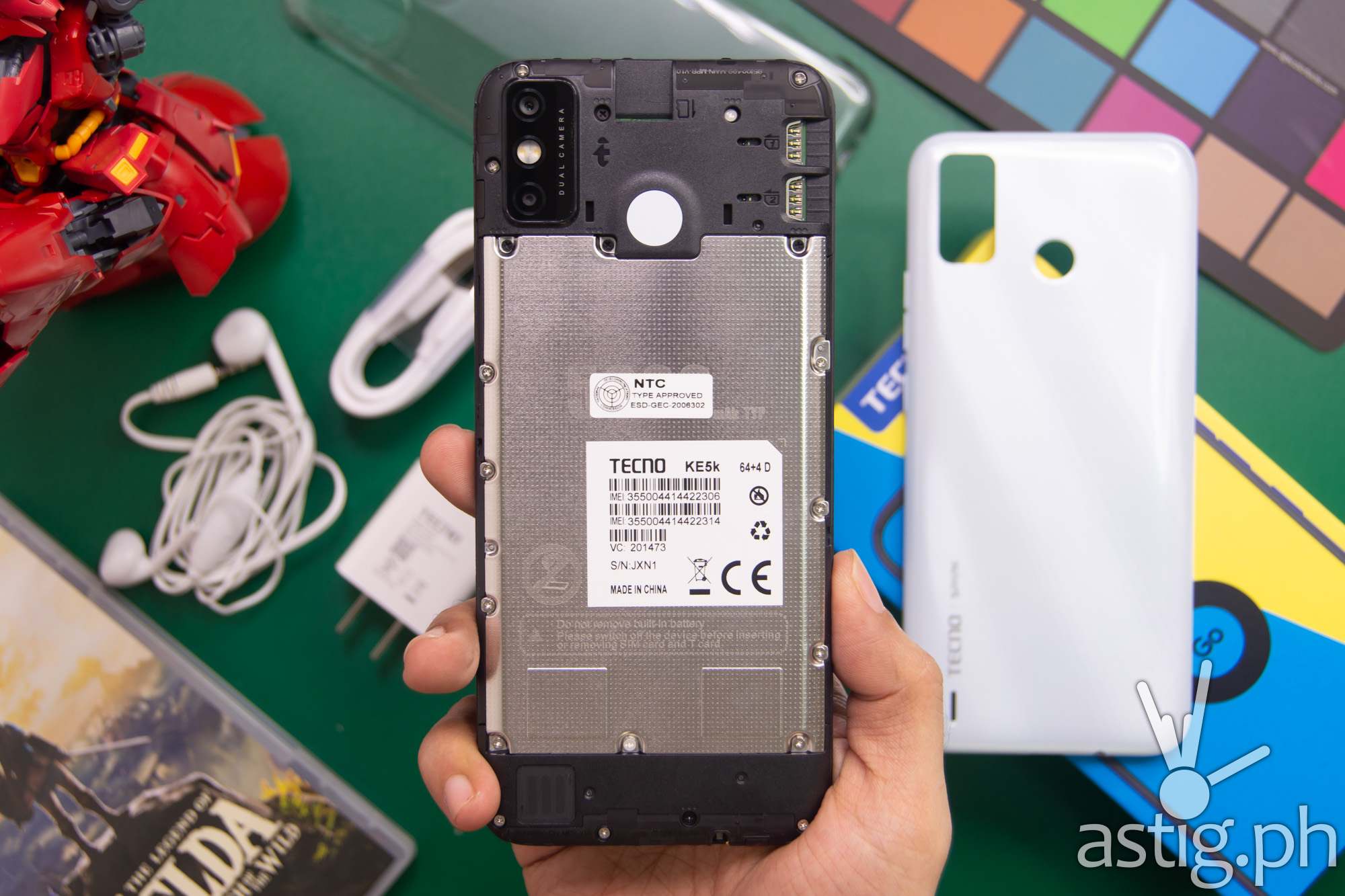 It's clean and nice to look at. We wouldn't mind it if TECNO had a transparent version to showcase its inner system.
We were kind of hoping for a USB-C port, but we weren't surprised to see that it only came with Micro USB. Heck, not even the POUVOIR 4 came with USB-C, so we're good with it. It does come with a 3.5mm audio jack, and the free headset is a welcome addition at a time when most manufacturers no longer include one.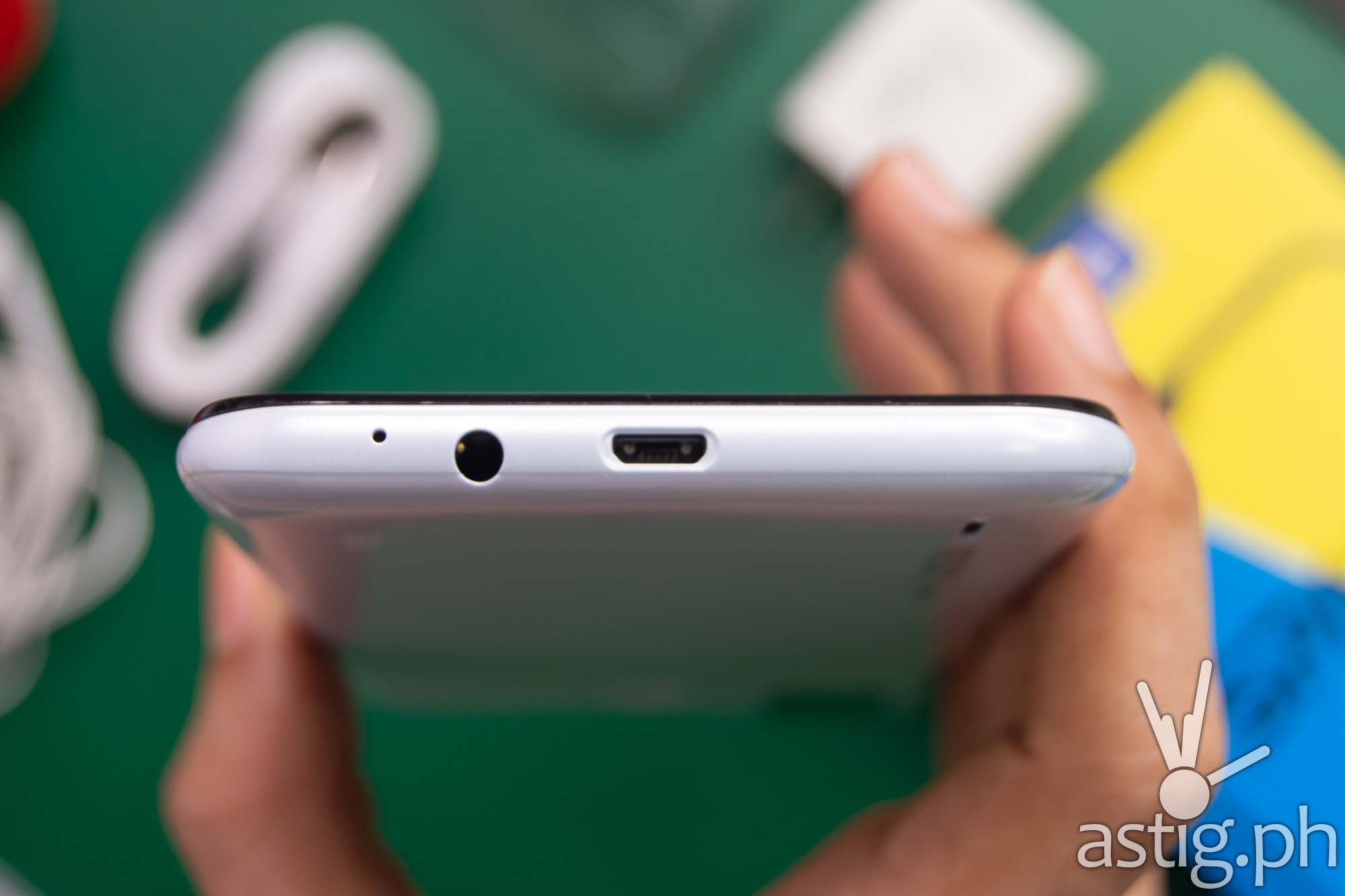 Speaking of freebies, we just love the hard case that comes with the package. We've gotten used to silicone cases in budget phones that we weren't expecting a hard case that's not beautifully textured, but also quite thin. It serves its purpose to protect the phone and enhances its aesthetic without adding too much bulk.
Good thinking and an excellent value addition from TECNO right there.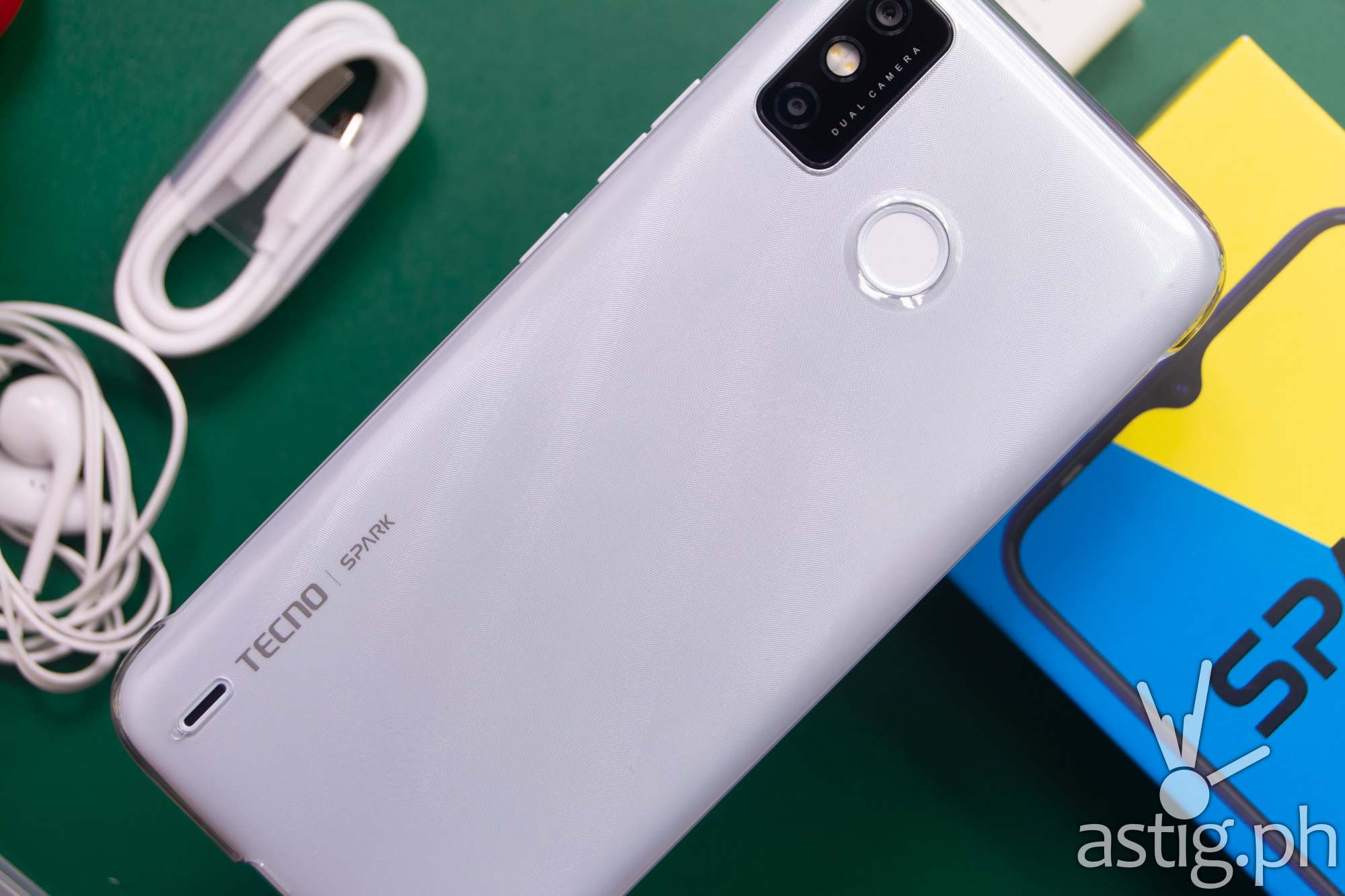 Performance
Moving onto performance we have the MediaTek Helio A20 chipset powering our TECNO Spark 6 Go, an entry level chipset with four CPU cores that operate at up to 1.8GHz. It supports up to 4GB of onboard memory at 1200MHz (LPDDR4x), and for this review used the 4GB variant which runs fairly smooth out of the box despite the huge amount of ads that seem to crop up just about everywhere on this device.
If we had to guess, this helps keep the cost of the unit down, but there's just too many ads, and they're enabled by default, so it just looks dirty and feels overwhelming. This does not spark joy.
You can turn them off to a certain extent, but you have to work to figure it out and I don't think most users are going to spend as much effort as we did to turn them off. This is the same concern that we raised in our TECNO Pouvoir 4 review, so TECNO if you're reading this – please, consider make this an opt-in setting or at least dial it down a notch.
So expect plenty of ads, but at least it doesn't feel like it bogs the system down.
It does stutter a bit, and it doesn't feel as snappy as the more powerful devices, which is to be expected. This is, after all, a compact sedan and not a sports car. The results of our synthetic benchmarks are quite modest, scoring a meager 90448 in AnTuTu which is below our 100k baseline for entry-level phones in 2020.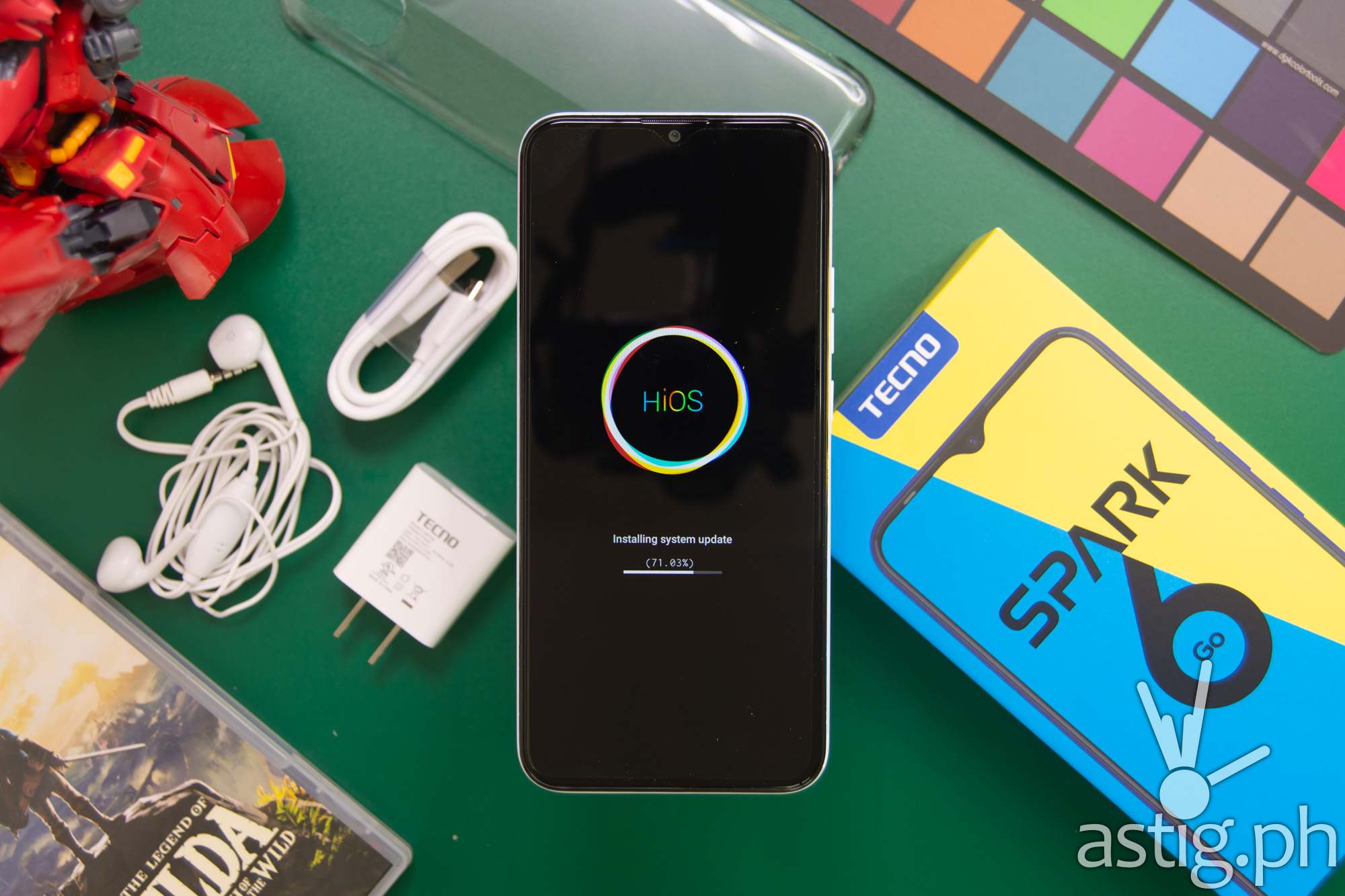 We're running Android 10 with HiOS 6 out of the box, which is one of the most aesthetically pleasing user interfaces we've ever used. I personally prefer something closer to stock, but I believe that most users would appreciate all the bells and whistles that come with it. An example would be the Smart Panel which is like a mini launcher with customizable shortcuts that you can access by swiping on the right edge, or Game Mode which lets you do things like block notifications, take screenshots, or chat in a small overlay window while playing games.
It's user-friendly and intuitive so it gets a thumbs up from us.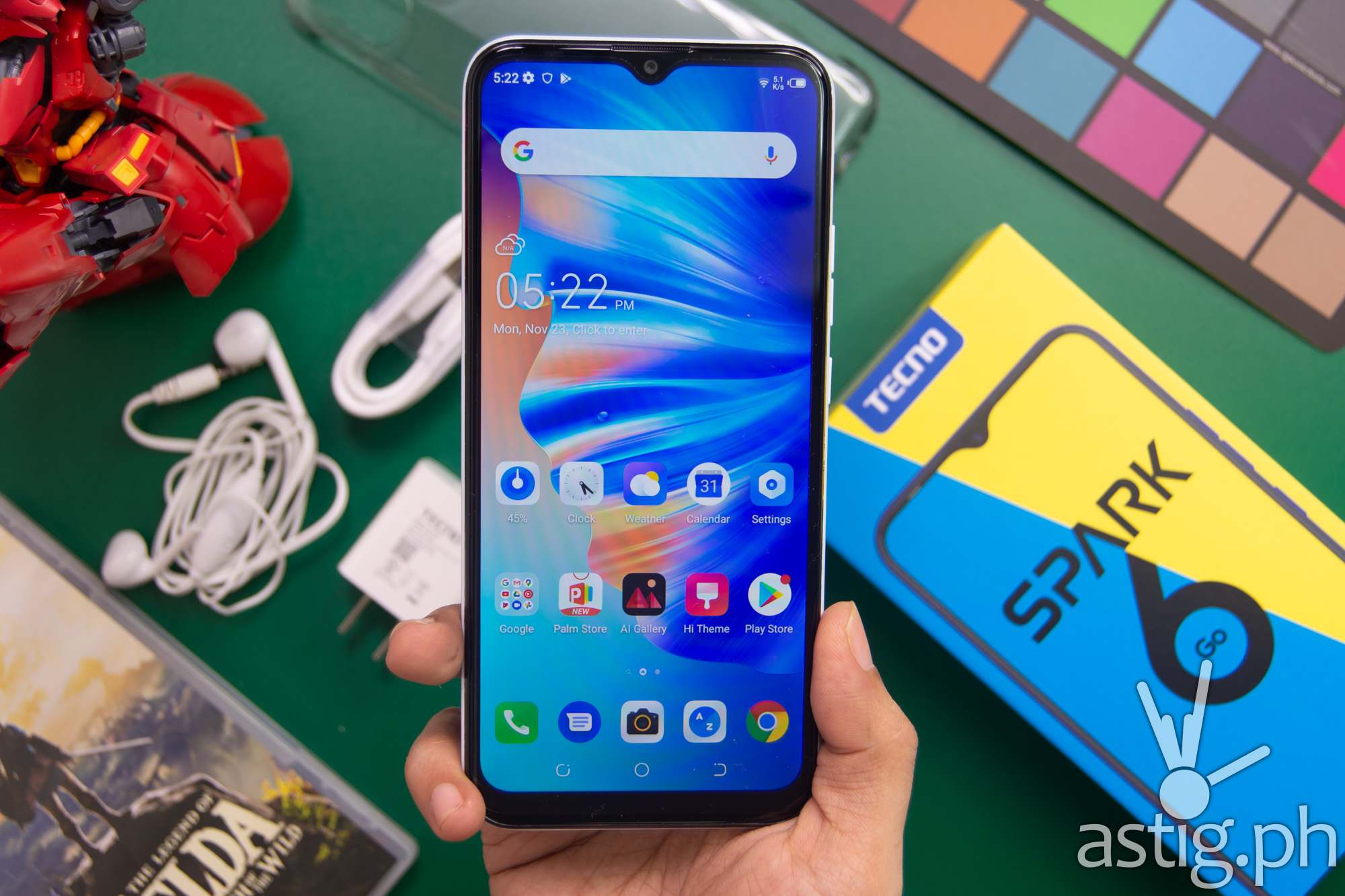 The TECNO Spark 6 Go comes with 32GB or 64GB of storage, and in our experience that should be enough for what this phone is built for. You're not going to be doing any heavy lifting on this phone – most of that space will end up being used for photos and videos, and if you need more, you can always attach a microSDXC card and call it a day.
Entertainment
As an entertainment device, the TECNO Spark 6 Go has that big 6.52-inch IPS LCD display going for it, which, like we've said in the beginning, is a very nice panel for its price. We get a single rear-firing speaker which sounds good, if it weren't for the fact that it's located at the rear, so the sound travels away from you. You don't want to place the phone on its back while watching something, it would cover the speakers and muffle the sound.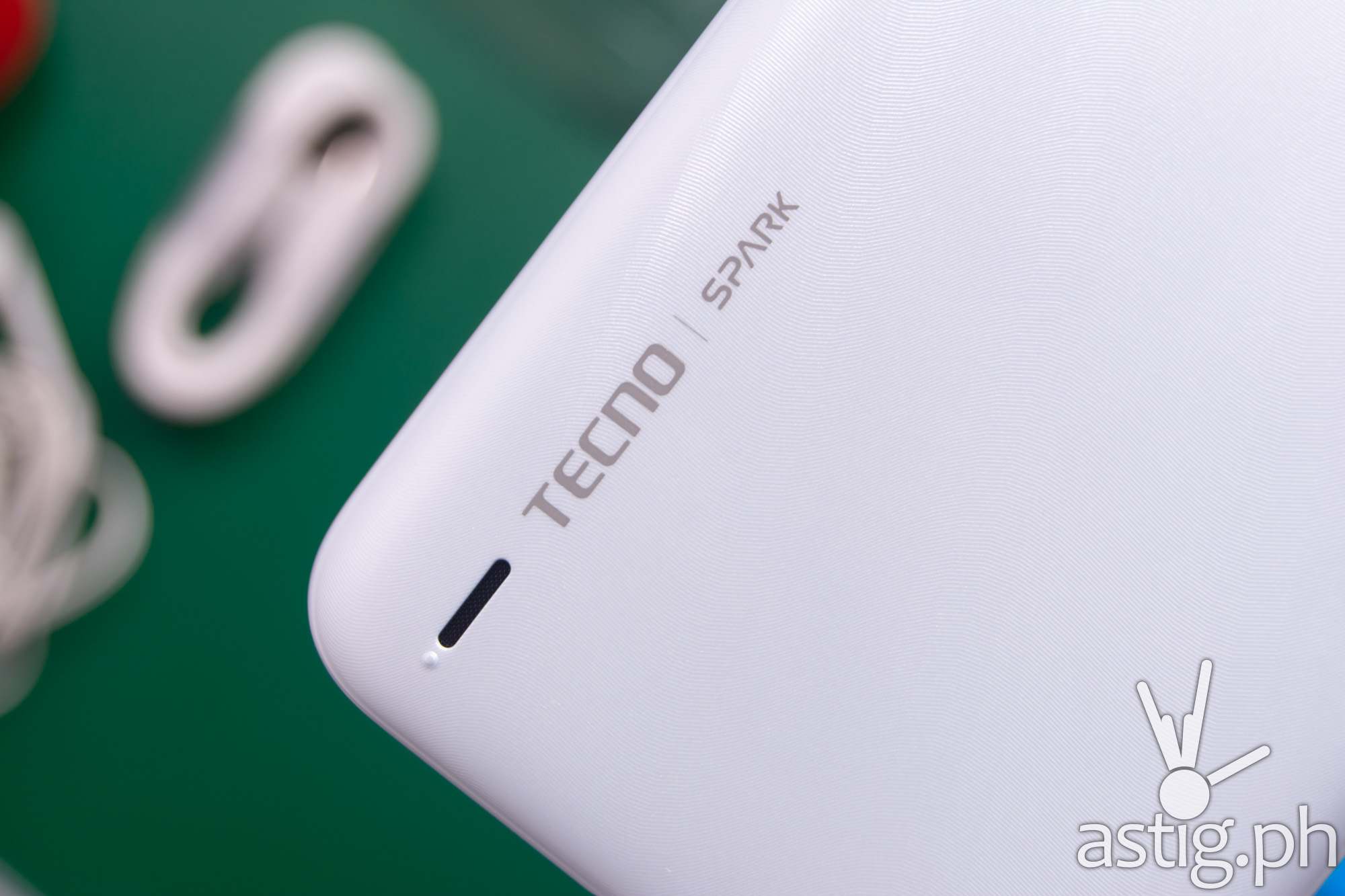 You could easily remedy this by holding the phone or using a stand, but that's an extra step that you have to take. Most phones have loud speakers located at the bottom, and that would have been a lot better. This is where the hard case comes in handy – putting it on your phone elevates the back by a hair – enough to make the sound coming from the rear speakers to sound like it was coming from the front. It's magic, and we were amazed when we discovered it by accident.
Also, you can always use a good wired or wireless headset. According to MediaTek, the Helio A20 chipset supports Bluetooth 5, which should be good enough for streaming videos and music.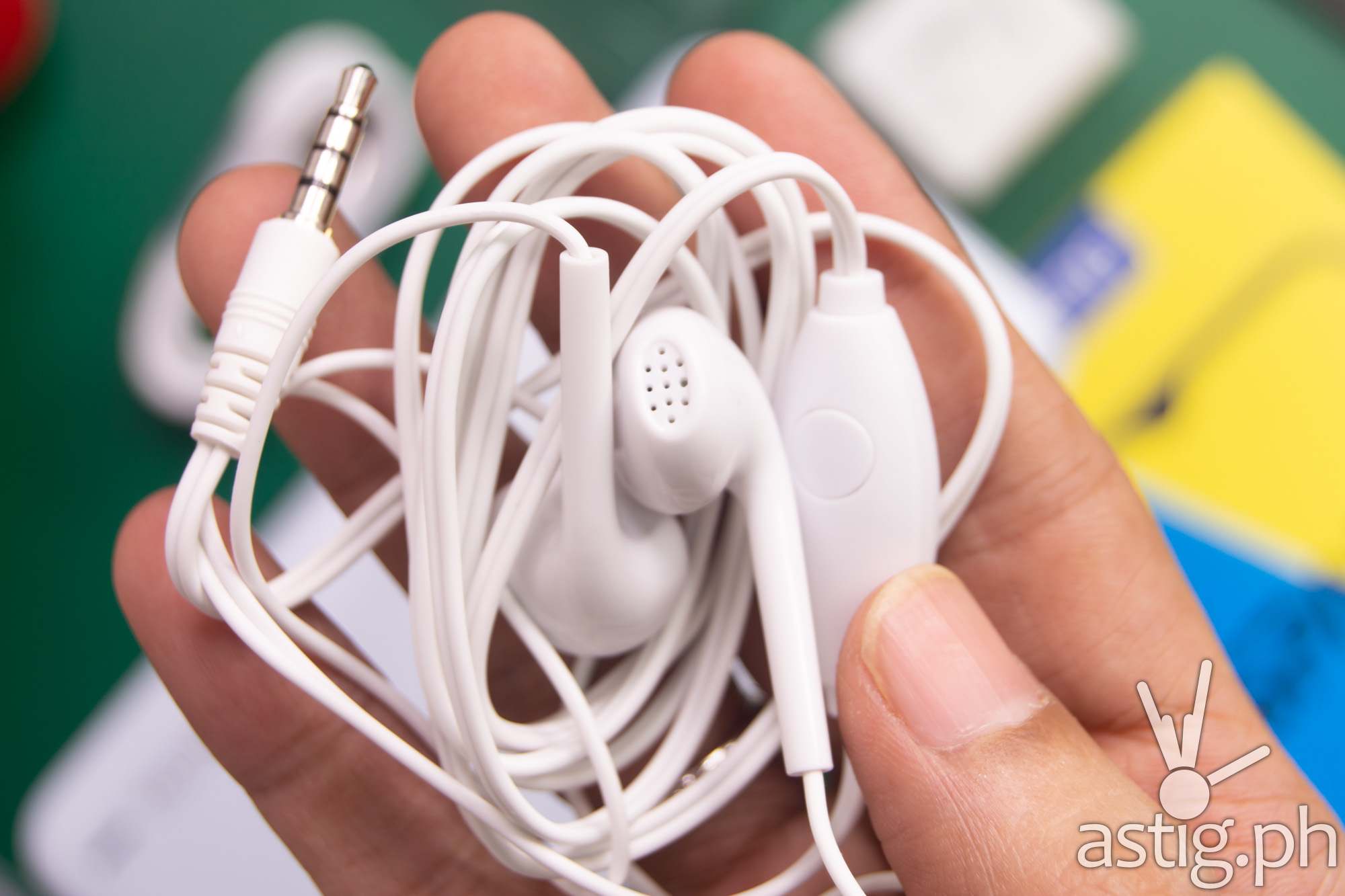 Netflix playback is limited to SD format, which is a bummer. YouTube, on the other hand, lets you play videos up to 720p60.
Gaming
The TECNO Spark 6 Go may be an entry-level device but that doesn't mean you can't game on it. We managed to run our reference game Marvel Super War at 30FPS in Medium graphics settings, which is better than other entry-level devices that can barely manage to run the game in Low graphics.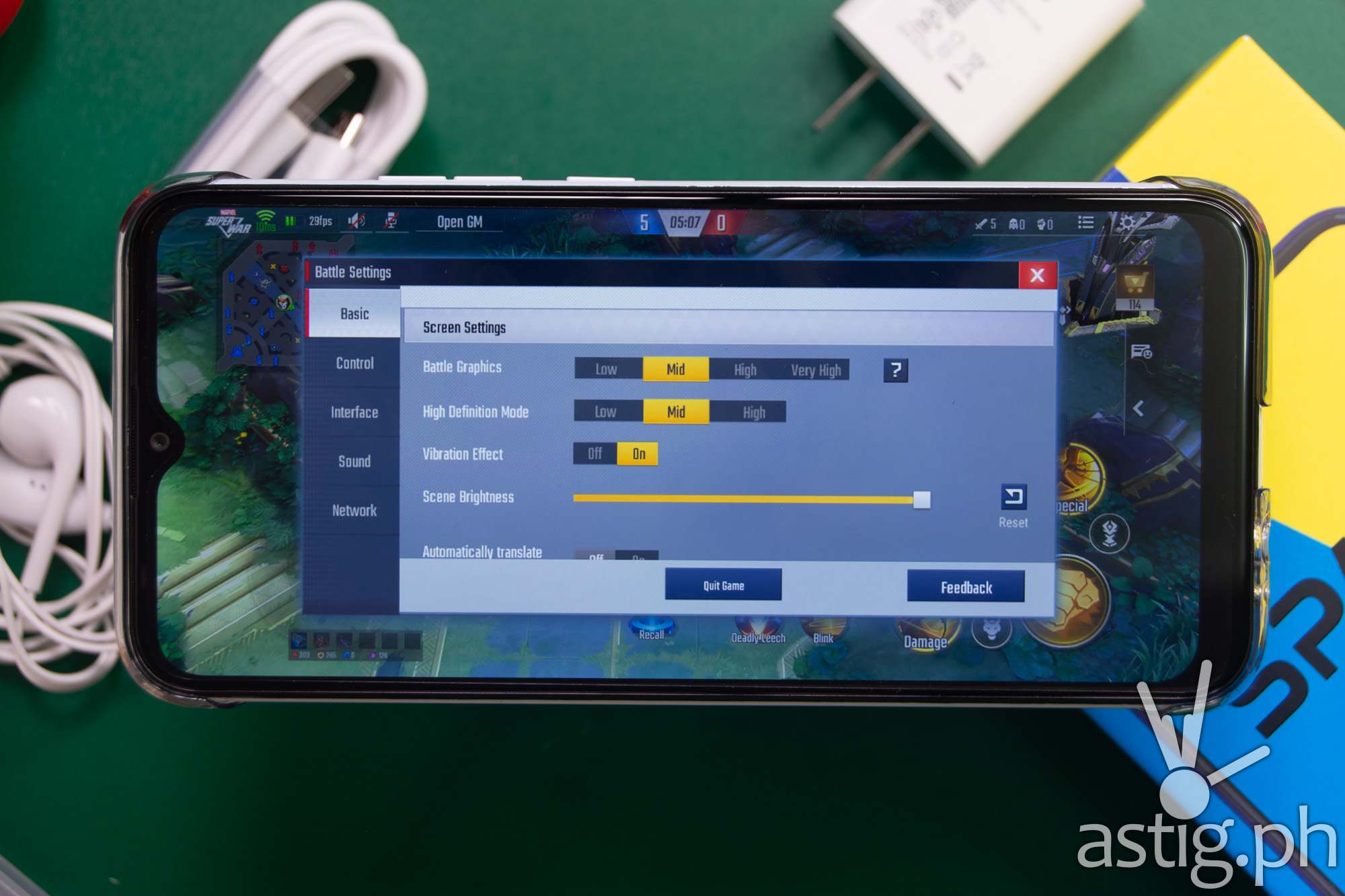 It did show a warning message telling us to lower our graphics settings, which provides the smoothest experience so far. Unfortunately, the game won't let us switch to high frame rate mode, so we're capped at 30FPS.
It handles Mobile Legends (MLBB) much better, and to an extent, you can even play Leage of Legends: Wild Rift, though I wouldn't risk
Genshin Impact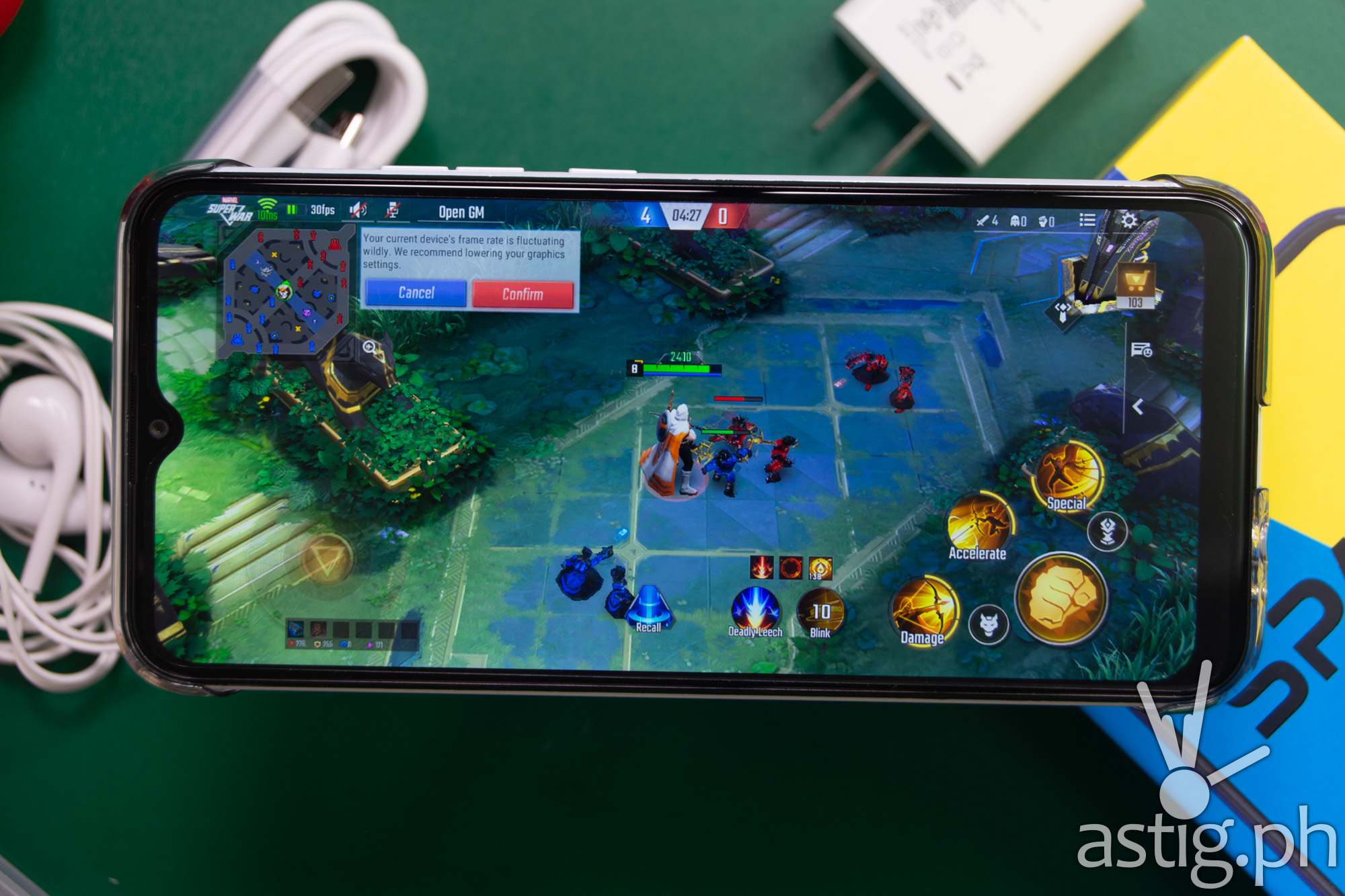 Photography
For photography, the Spark 6 Go uses a dual camera system consisting of a 13MP f/1.8 main camera and a secondary "AI" camera. We tried digging for more information on the second camera, but we couldn't find anything on its megapixel size or aperture.
Photos taken in good lighting are generally sharp, but it requires a lot of light to perform well. Photos taken indoors tend to be soft unless you're shooting stills, which means capturing moving subjects such as pets and children can be a challenge.
The 8MP front-facing camera takes surprisingly decent selfies, and we enjoyed the "AR shot" mode which lets you take photos or videos of yourself as animated characters.
We had a lot of fun with the AR stickers – it was a feature that really sparked joy.
Battery life
TECNO Spark 6 Go comes with a 5,000 mAh battery and a 10-watt charger. On average, a single charge usually lasts over a day for general use – that consists of calling and texting, social media, browsing, and watching some videos. This are really good results, and it lasts even longer if you're not using mobile data. It seems we have another battery life winner from TECNO on our hands, just like the TECNO Pouvoir 4 which, if you'll recall, also fared very well in this area.
This is out of the box with power saving turned off. With a bit of tweaking, you could easily extend your mileage to 2-3 days on this phone, considering the relatively low power draw on both the chipset (Helio A20) and display (720p).
We managed to get 19 hours and 30 minutes in our battery benchmarks using PCMark Work 2.0 Battery Life, which is ranks this phone amongst the highest that we've tested for this year. Your mileage may vary of course, but we're confident this will spark joy for users who are always on the move as well as delivery personnel who you can't be plugged in all the time.
Benchmark results
AnTuTu: 90448
PCMark Work 2.0: 4461
PassMark: 3351 (system); 9407 (CPU); 5631 (memory); 25681 (disk); 9579 (2D); 3719 (3D)
GeekBench: 137 (single-core); 864 (multi-core)
Verdict
TECNO is making waves with its aggressive pricing, going for straight the kill by offering the Spark 6 Go for only Php3,990 for the 2GB + 32GB model. The price alone should be enough reason for anyone on a budget to consider this phone.
If you aren't too concerned with speed or camera performance, it is a fairly well-built phone that sparks joy in looks, battery life, and  more important of all, value for money.
Pros

Beautiful styling
Insane battery life
Very affordable

Cons

Performance issues
Poor low-light camera performance
TECNO Spark 6 Go full specs (Philippines)
Display: 6.52 inches; 720 x 1600 pixels; IPS LCD, Gorilla Glass 3
SIM: Dual SIM (nano-SIM, dedicated slots)
OS Android 10.0 (Go edition), HiOS 6.2
Chipset (SOC):  Mediatek Helio A20
CPU: Octa-core Cortex-A53 4×1.8GHz + 4×1.5GHz
GPU: PowerVR GE8320
Memory (RAM): 2/4 GB
Storage (ROM): 32/64 GB eMMC 5.1
Expansion: microSD (dedicated slot)
Main camera (rear): 13MP f/1.8 + depth sensor
Selfie camera (front): 8MP f/2.0
Connectivity: 2.4 GHz Wi-Fi 802.11 b/g/n; Bluetooth 4.0 A2DP
I/O: Micro USB 2.0; 3.5mm audio jack
Battery: 5,000 mAh (non-removable)
Colors: Ice Jadelite, Mystery White, Aqua Blue
Price (Philippines): Php3,990 (2GB+32GB) / Php5,490 (3GB+64GB)