SAN JUAN, Philippines – No eyebrows? No worries. A salon in San Juan offers a unique service like no other. Unlike regular eyebrow tattoos, which can appear flat, The Eyebrowdery uses a technique called "eyebrow embroidery", creating realistic 3-dimensional eyebrows using vegetable dye.
The result is semi-permanent. Eyebrows created using this technique can last from 2 to 5 years, explained Klarisse Yu Tabao, CEO of The Eyebrowdery.
Customers get a free touch-up within 4-6 weeks, once the treatment has settled, showing off its true colors and lines.
Beyond eyebrow shading, The Eyebrowdery also offers a number of other beauty services such as threading, shaving, waxing, lip enhancements, eyelash extensions, manicure, and even spa services. The services cater both men and women.
The Eyebrowdery officially opened its doors to the public on March 1, 2015, which happens to coincide with Ms. Tabao's birthday.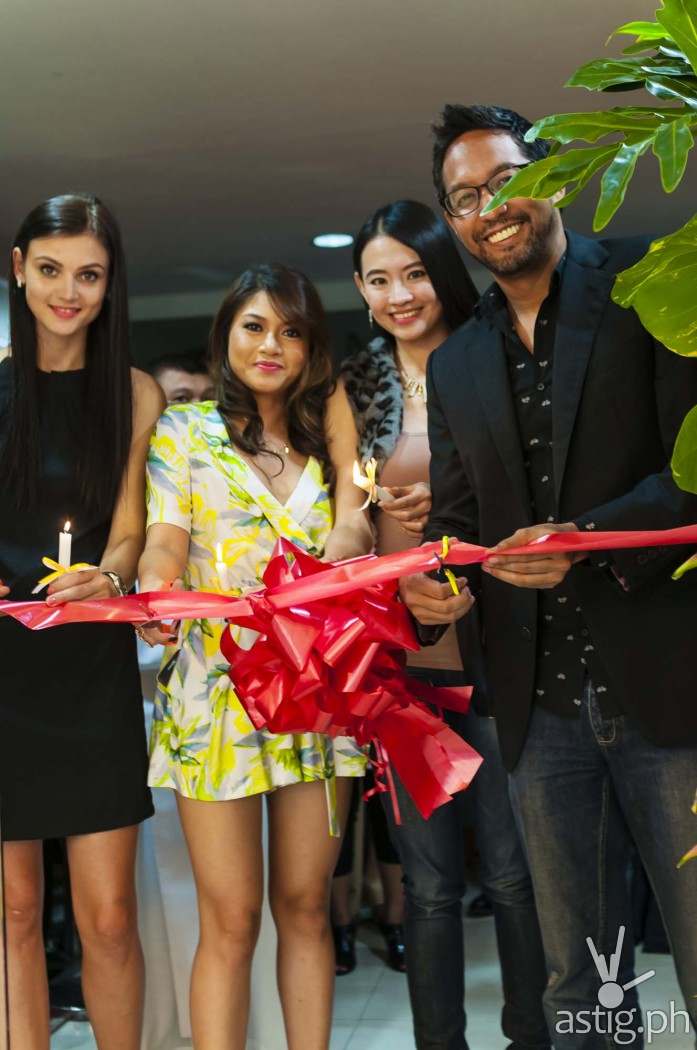 Klarisse told ASTIG.PH that she has always been kikay, and feels that this is her true passion. The store is a realization of her dream, the culmination of her own passion, having spent years studying the craft in Singapore.
Tabao is very much in touch with the day-to-day operations of the store. She herself performs the procedures on her clients, which she describes as perfectly painless – some of her clients even fall asleep during treatment!
A true master of her craft, Klarisse proudly told ASTIG.PH that she can do everything that her salon offers – an impressive feat for someone in her early 20s.
The grand opening was graced by world-class wushu practitioner Janice Hung and television host Paolo Bediones. The Eyebrowdery model Inna Gavrylenko from Ukraine also graced the event.
The Eyebrowdery is located at Fox Square Building, Connecticut St., Greenhills, San Juan City.
The Eyebrowdery

Email: appointment at eyebrowdery.com
Mobile: +63.917 631.7433
Instagram: @eyebrowdery
Facebook: The Eyebrowdery
Address: Unit 201 Fox Square Building 53 Connecticut St, Northeast Greenhills 1502, San Juan City, Philippines