MANILA, Philippines – As a prelude to the forthcoming silver linings in the arts of multi-talented artist BANAUE MICLAT-JANSSEN next year, the stage is all set for her directorial debut for the UP Playwrights' Theater production of Linda Faigao-Hall's "THE FEMALE HEART.
"
The play shall open on July 1 and will run until July 10, 2016 at the Wilfrido Ma. Guerrero Theater, University of the Philippines Diliman.
The cast of The Female Heart is composed of Chase Salazar as Adelfa, Al Gatmaitan as Anghel, Peewee O'Hara as Rosario, Sheryll Ceasico as Rosario (alternate), Mark McKeownas as Roger, and Ina Azarcon–Bolivar as young Adelfa.
The Female Heart begins in the Smokey Mountains of Manila, a 170 acre garbage mound in which nearly 30,000 people scrape together a meager life. Anghel and his mother Rosario make ends meet by gathering and reselling scrap metal and other useful trash from the refuse that surrounds them. Anghel's sister, Adelfa, is one of the few teenagers in Smokey Mountain who is able to attend high school.
Upon hearing Adelfa's valedictory speech, Anghel convinces her to continue with her education in college. He tells her he will be able to pay for her tuition by taking a job as a D.I., or dance instructor, at a fancy hotel. In reality, he is actually earning the money for Adelfa's schooling by working as a "macho dancer" in Manila's red light district.
When Anghel falls ill as a result of the sex work, Adelfa must place a listing in a catalogue of mail order brides in an attempt to secure the money needed to pay for Anghel's medical care. She strikes up a correspondence with Roger, a real estate broker with anger management issues living in Brooklyn, and arranges to marry him on the condition that he sends $300 a month to Rosario and Anghel to pay for her brother's treatment in a private facility. Initially, Adelfa sees the trade as a fair one, but as she is confronted with Roger's anger and violence, the deal she made to save her brother turns sour.
Banaue has assembled a formidable artistic team for The Female Heart namely Jem Javier (translation) and Gio Potes (dramaturgy), Ina Azarcon–Bolivar (assistant direction), Io Balanon (set design); Carlo Pagunaling (costume design), JM Cabling (movement design), Ricardo Lorenzo (sound design), and Garrett Picardal (lights design).
Unlike all of the other productions staged at the Guerrero Theater, the set design and execution for "The Female Heart" shall be 'theater-on-the round.'
Banaue finished B.A. in Theater Arts under the tutelage of Professor Emeritus, Tony Mabesa, at the University of the Philippines in Diliman, and a Master of Fine Arts in Acting (MFA in Acting, a terminal degree) at the Brooklyn College of the City University of New York (Brooklyn College-CUNY).
Banaue won the 1995 Aliw Award for Best Performance for a New Concept Production for "Ginugunita Kita, a Best Actress Award for the Metropolitan Opera Getty Awards for Supernumeraries for "Salome" in 2009, and a Best Actress citation for NYU's First Run Film Festival for Clarissa de los Reyes' "Giving Care." Banaue has also released "Ginugunita Kita," the album with Jesse Lucas on iTunes and Spotify.
She has also done plays in various languages—English, Filipino, Spanish, Japanese, and some Filipino dialects. She has performed in different countries including Germany, Japan, and has done performances off-Broadway and at the acclaimed Metropolitan Opera, Lincoln Center in New York. Some of the films she has acted in have been shown in international film festivals in New York, San Francisco, Los Angeles, Hong Kong, Singapore, Thailand, Japan, Korea, France, Italy, the Netherlands, Canada, and many more.
As a director, Banaue has worked with UP's Dulaang Laboratoryo, Musical Theater Philippines, and most recently, for the first Fringe Manila in 2015, Joshua Lim So's Palanca Award winning play, "Tungkol kay Angela" under Destiyero Theater Commune.
She is currently an Assistant Professor at the Department of Speech Communication and Theatre Arts, College of Arts and Letters in UP Diliman.
Indeed, Banaue Miclat-Janssen has been connecting her heart, mind and soul into a wholistic process as part of her time capsule in order to become a much more meaningful artist through this directorial project of "The Female Heart."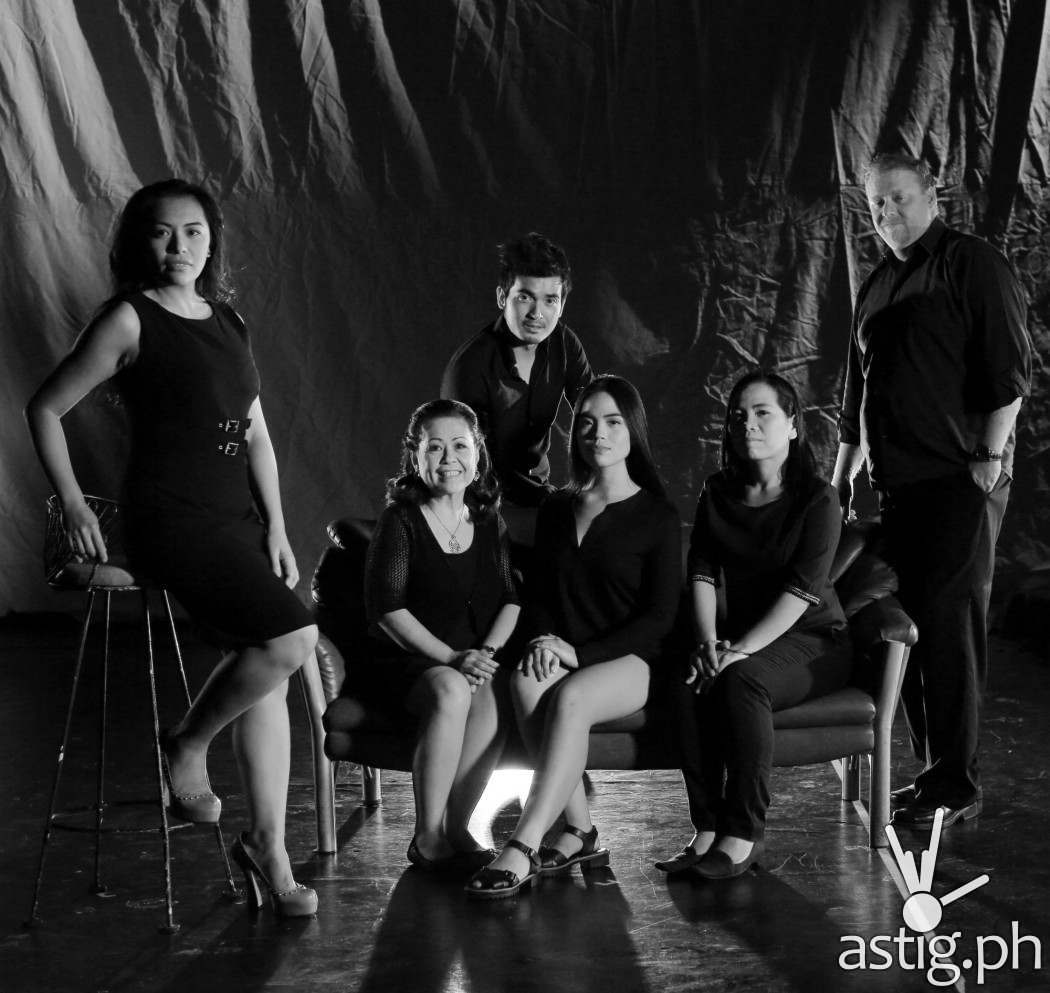 THE FEMALE HEART is produced by special arrangement with the Playwright and Elaine Devlin Literary, Inc., 411 Lafayette Street, 6th Floor, New York, NY 10003.
For tickets, sponsorships, and show buying inquiries call Samanta Clarin (09277406124) or Camille Guevara (09178239531). You may also contact Dulaang UP Office at 926-1349, 433-7840, 981-8500 local 2449 or email dulaangupmarketing at gmail.com.
Note: The complete schedule of The Female Heart are as follows:
July 1, 2016 / Friday* – *Gala Performance 7:00 p.m.
July 2, 2016 / Saturday – 3:00 p.m.; 7:00 p.m.
July 3 and 10, 2016 / Sunday – 10 a.m.: 3:00 p.m.
July 6, 2016 / Wednesday – 3:00 p.m.; 7:00 p.m.
July 7, 2016 / Thursday – 3:00 p.m.; 7:00 p.m.
July 8, 2016 / Friday – 3:00 p.m.; 7:00 p.m.
July 9, 2016 / Saturday – 3:00 p.m.; 7:00 p.m.
July 10, 2016 / Sunday – 10 a.m.: 3:00 p.m.
Ticket Price
Php 500.00 Regular Ticket Price
Php 200.00 UP Student, Faculty, and Admin Employees
*Discounts are available for bulk purchases and senior citizens