MANILA, Philippines – In the latest of a string of initiatives designed to foster the health and wellbeing of its employees, IBEX Global Philippines, one of the fastest growing organizations in the BPO Industry, has recently signed a partnership agreement with Anytime Fitness, one of the most recognized and advanced gym franchises in the world.
IBEX Global is an innovative BPO company that has been operating in the Philippines for more than a decade, providing valuable and reliable services to its clients across the globe while maintaining a strong commitment to keeping their employees happy and healthy with innovative HR techniques. In addition to operating an on-site IBEX Clinic staffed with a full time doctor, and maintaining an IBEX Bistro that serves affordable nutritionist recommended dishes, IBEX Global now offers its employees the opportunity to boost their health and wellness with a first class partner gym that they can access 24 hours a day, 7 days a week.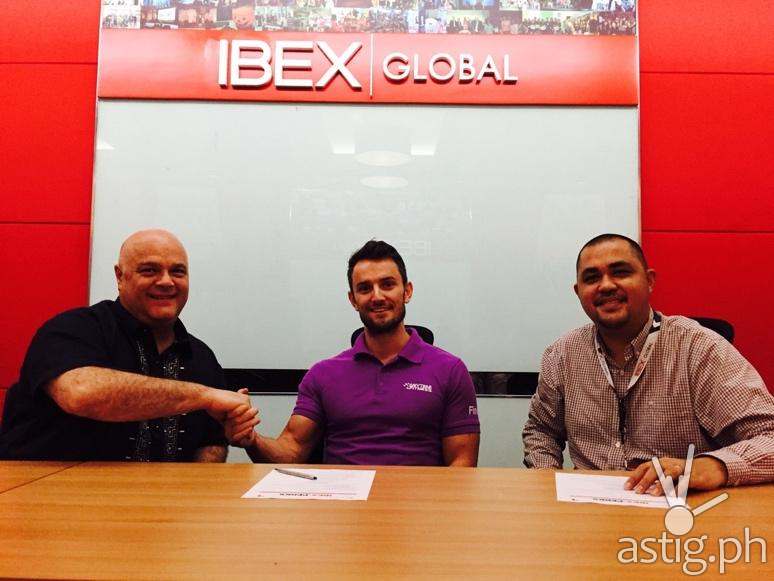 With this partnership, IBEX Global Philippines employees can now avail of a generously discounted monthly rate for the use of Anytime Fitness gym facilities located anywhere in the world. The gym franchise also waived the Joining Fee for current IBEX Global employees, who may simply present their valid company IDs to avail of the exclusive offer.
Other perks that IBEX Global employees can enjoy through this fruitful corporate partnership include:
Enrollment into a Circuit Training Class sponsored by Anytime Fitness, held once a month at IBEX Parañaque.
Invitation to an educational talk hosted by a health expert, occurring four times a year.
Monthly health assessment.
Gym usage tracking
Weekly health and wellness tips through internal IBEX communication media.
"We are very excited about the partnership with IBEX Global and even though our services are worlds apart, our values are very closely aligned" Anytime Fitness Director Johannes Raadsma shares. "Anytime Fitness aims to break down the barriers to a healthier lifestyle, providing convenient and affordable services to the growing workforce of IBEX employees. The 24/7 access of Anytime Fitness is ever so relevant as the Philippines continues to dominate in the booming BPO sector."
IBEX Global prides itself in being a people company; its success is driven mainly by their employees.