Every so often, a talented and passionate artist comes along. Someone who may inspire you or someone who is worth your time and attention.
We recently met this artist…And we will try to get to know him better in a recent stage musical he starred as the lead.
Guys, let's give it up for … singer-songwriter and stage actor, TIM PAVINO!
Get to know Tim. little by little..and here we go…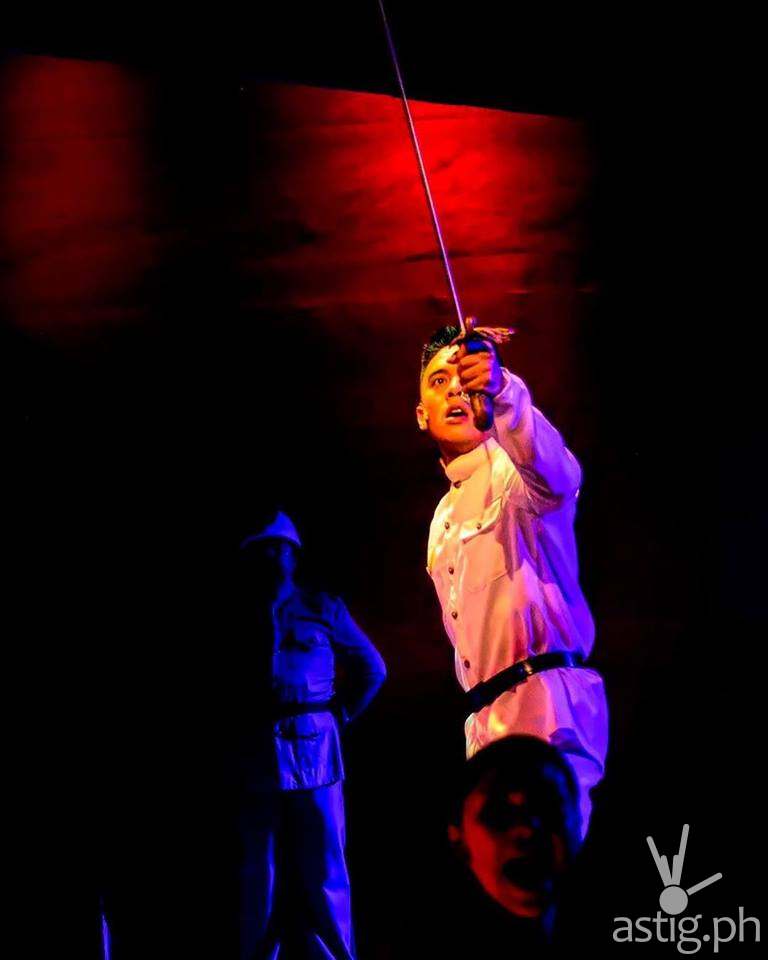 1) Now that MIONG has recently winded down, what are some of the things you will miss from the production and your castmates?
I'll miss the community, the family, that we've made. I'll miss looking in the passage ways and giving each other thumbs up during the show to make sure we are all alright. It's a comfort that can't be described.
2) Was there a show where a family member of the Aguinaldo's came and watched you perform?
What was their feedback on you?
There were multiple shows where the Aguinaldo family came! It was an indeed an honor to know they witnessed the show. The best comment I received from them was, "Thank you for letting me see my Lolo again." To me, that meant everything and that I did my job.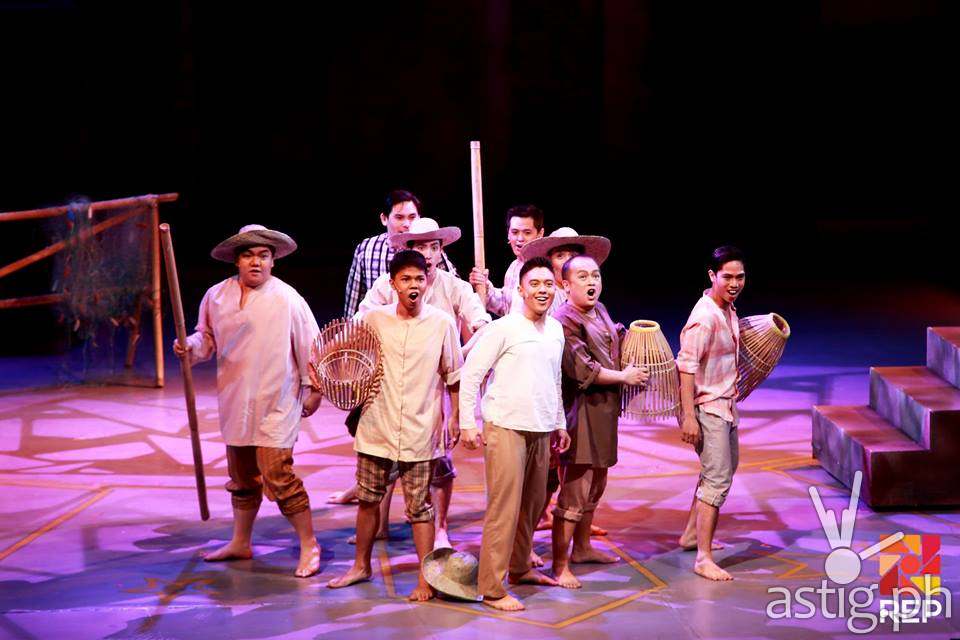 3) What do you think is the most challenging part of your role? And how were you able to address it?
Physically the role is challenging because I'm on stage 90% of the time. The songs in itself are not easy either. I guess with a good amount of rest, water, and reviewing of lines daily, it has been a pleasurable struggle to finish this time until closing weekend.
4) If there are great feedbacks, there could be a terrible or not-so-good ones on the side. What's that unforgettable boboo you've done in the show? If any?
Well, I'm appreciative of all feedback whether positive or negative. For me, I like to read what different audiences felt from the show. One article can be complete opposite. The only thing I can think of that I could have done wrong was misplaced a line or two. But nothing too major.
5) How was it working opposite with THE Noel Rayos as Berong?
What are some of the awesome things you've picked up from his seasoned performance?
Noel is a rare actor that you can truly depend on. His wealth of knowledge is immeasurable. He's almost not human because he can remember every single line and song he's ever done in his career. He had played MIONG before, and getting his insight on how he portrayed Aguinaldo helped me find my own characterization for him.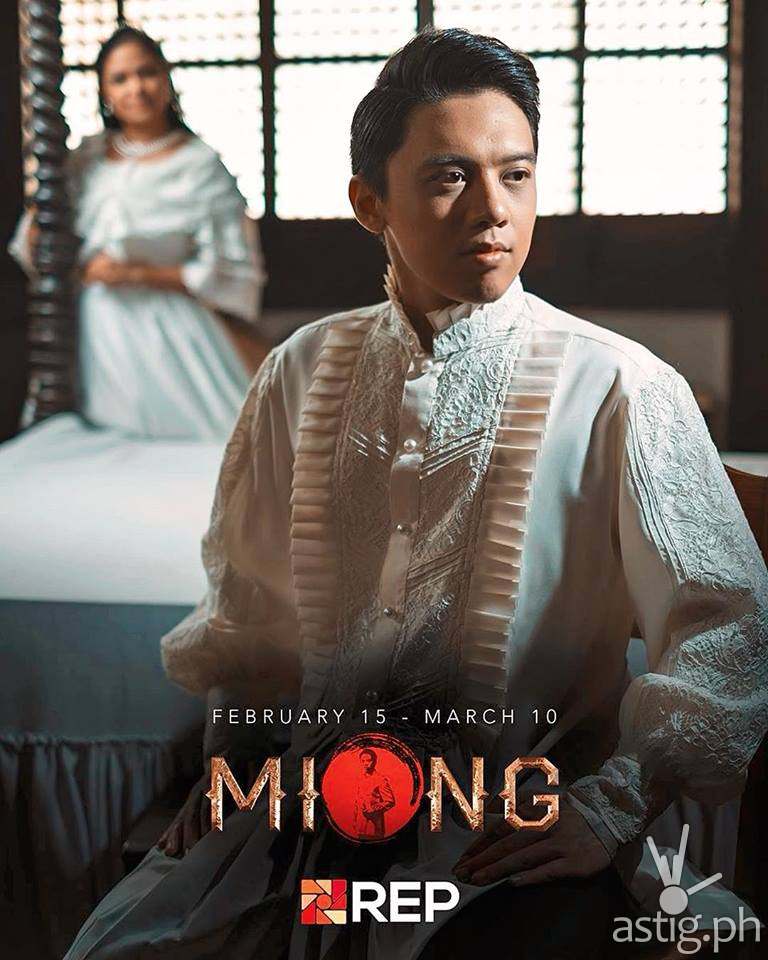 6) What is so far your Top 3 Fave Musicals of All Time and Top 3 fave straight plays?
I love Wicked, Phantom, and Matilda. I got to play in Matilda a few years back with Atlantis, and both on and off stage experiences were unforgettable. Straight plays, I love anything Shakespeare. Comedy of Errors, Midsummer Nights Dream, and Romeo And Juliet.
7) Are you more relaxed doing musicals or straight plays? In what genre do you think are you most comfortable & effective at as an artist?
I think musicals and straight plays cannot be compared for me. This is because when I'm doing a musical, it exercises my skill as a musician or dancer. In a straight play, I really dig deeper, and have more time to reveal context in the material. I honestly love musical theatre.
8) Have you done any theater material in Tagalog? When was the last time you were in an all-Filipino spoken prod?
I haven't had the opportunity to do a show in Tagalog, but I don't see that far from happening in the near future.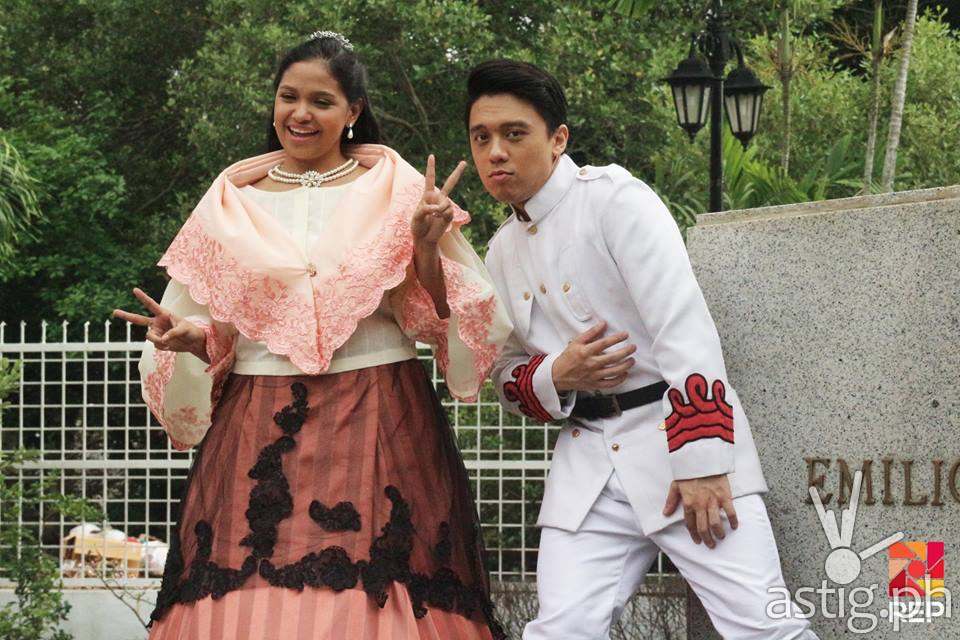 9) Any dream role you aspire to portray? And why?
At the moment, I'd love to play the villain at some point. Any kind of role like that in a musical. I don't know what God can bring me too. I feel like playing the villain, it's a part of me I have yet to tap into on stage.
10) Name the Top 3 general things you have in your bucketlist?
Skydiving, Swim with sharks, go to Europe.
11) What's next for Tim Pavino in Philippine theatre? I notice, you have been doing 1 stage prod per year?
There are a couple of offered projects in the future, but I'll let God unfold that for everyone if it's meant to be, it will be. I love theatre, and it's a part of me I can't live without at least once a year.
12) How do you relax and spend your days off from work?
Netflix and Chill honestly. That's been me lately. But I do love quick travels if the ticket fares are cheap!
There you go! That was just the 1st part, folks! More insights coming 😉 
Get to know TP better in the next postings. You can Follow Tim's Instagram @timpavino and Like his Facebook Page Tim Pavino with the check verified logo for more of his shows and other cool updates! 
Thanks much for the time…See you around! Keep rockin! 😉 🙂